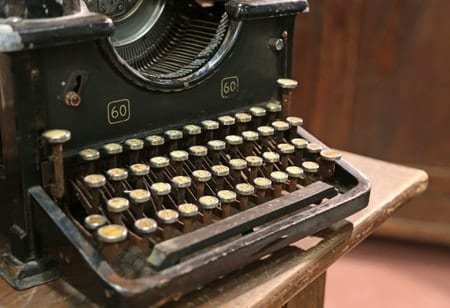 May 24, 2019

How I Quit My Job To Flip Flea Market Stuff Full-Time
How I Quit My Job To Flip Flea Market Stuff Full-Time
It's been three years since I originally wrote this post. Three years since I quit my job to flip flea market stuff full-time.
First off, the three years have flown by. Our oldest was only three years old and now she just graduated from kindergarten! Next year we will have two kiddos in school full-time!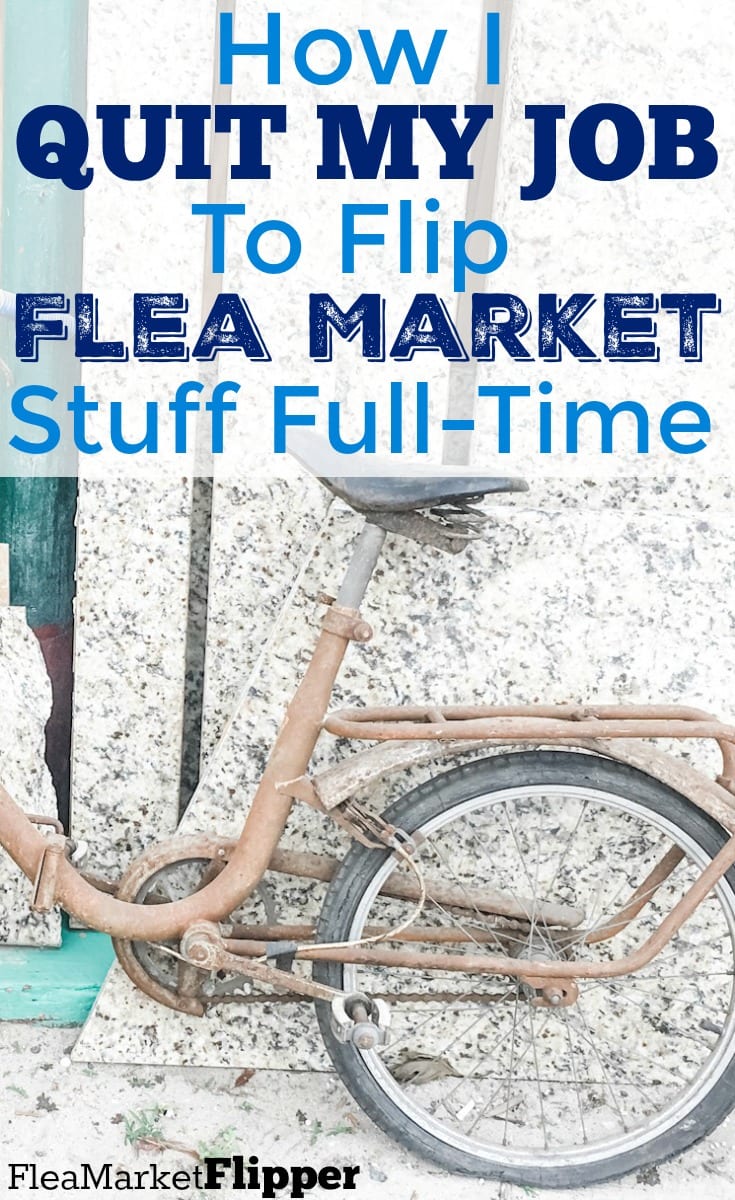 It turns out quitting my job and focusing on flipping has been the best decision ever for our family.
I'm not going to say it's been without challenges. Living on a fluctuating income can take a while to figure out. But it's been the best thing for our family!
Some of you may know the story of how we were pushed into flipping full-time, but if you haven't heard it yet, or are feeling trapped in your current situation read on.
For 7 years I had been a home inspector for an inspection/report company. Insurance companies would hire my (former) company to do inspections and reports for them.
An inspection is usually done with a new home purchase, a switch of insurance companies, or if it has been a certain amount of years since the last inspection.
My job was to check out the roof and house conditions, and if there was one of those old school super dangerous diving boards on the pool! (Poor kids these days don't know what they missed out on).
I enjoyed some aspects of this job like the freedom I had to make my own schedule. They gave me a number of houses to inspect and get them done in a week or two.
But I absolutely hated having to sitting in the office filling out all the paperwork that went along with the inspections.
The work had slowly been declining over the last year and a half at this job, so my main income had been coming from flipping items each month.
I basically had this job for health insurance.
But then that was taken away.
The company notified me that they would no longer be offering health insurance for us and our coverage would be ending at the end of the month of March.
This was a stressful situation in itself, but what even made it even worse was baby number 3 was on his way and Melissa's due date was – April 1st !
It's safe to say she was freaking out a bit at the thought of having a baby with no health insurance to cover it.
I don't tend to worry too much about things (which causes her to worry even more..)
She ended up having our son on March 23, so she made the cut off.
But that still left us with a decision.
Do we jump into flipping items full-time?
I forgot to mention that a few months prior we had decided Melissa would stay home with the three kiddos (ages 3 and under..) because it was plain craziness at our house.
She had been a personal trainer for 10 years and was still training clients part-time up until she had our son.
So we were already down one income source. So the decision was do we cut another and jump into this flipping thing with both feet?
We felt like it was the right thing to do (and think it was a nudge from God).
So we did it. We decided to flip flea market stuff full-time.
Here is a picture of my last day going into work.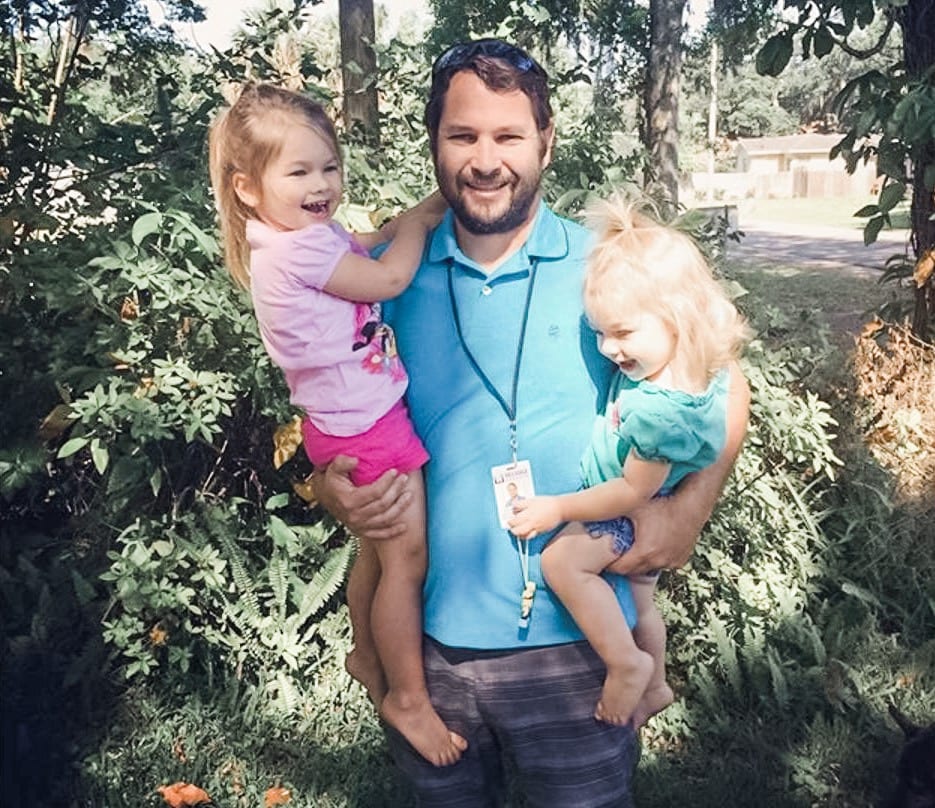 It has been a fantastic ride.
And that ride isn't over!
We hit $133,000 in sales in our first year of going full-time!
And we've been able to create some awesome experiences along the way.
Like the time we created the biggest crate EVER to ship off our Harley Davidson sign. We picked it for $250 and sold it for $7,500 plus shipping!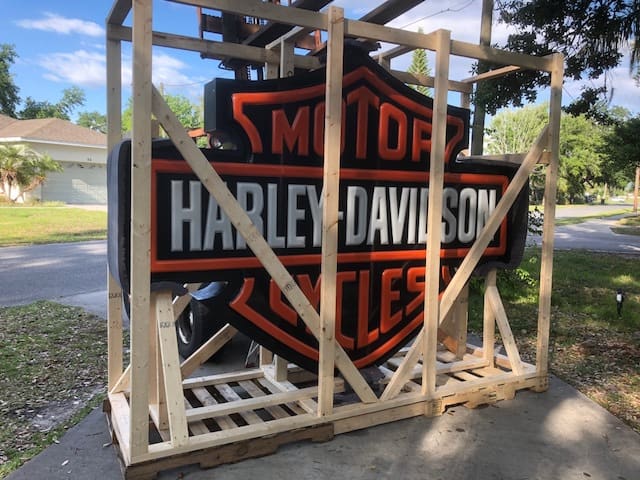 Or the time we took the trek up the 127 Yard Sale and picked $4,600 worth of items for $562.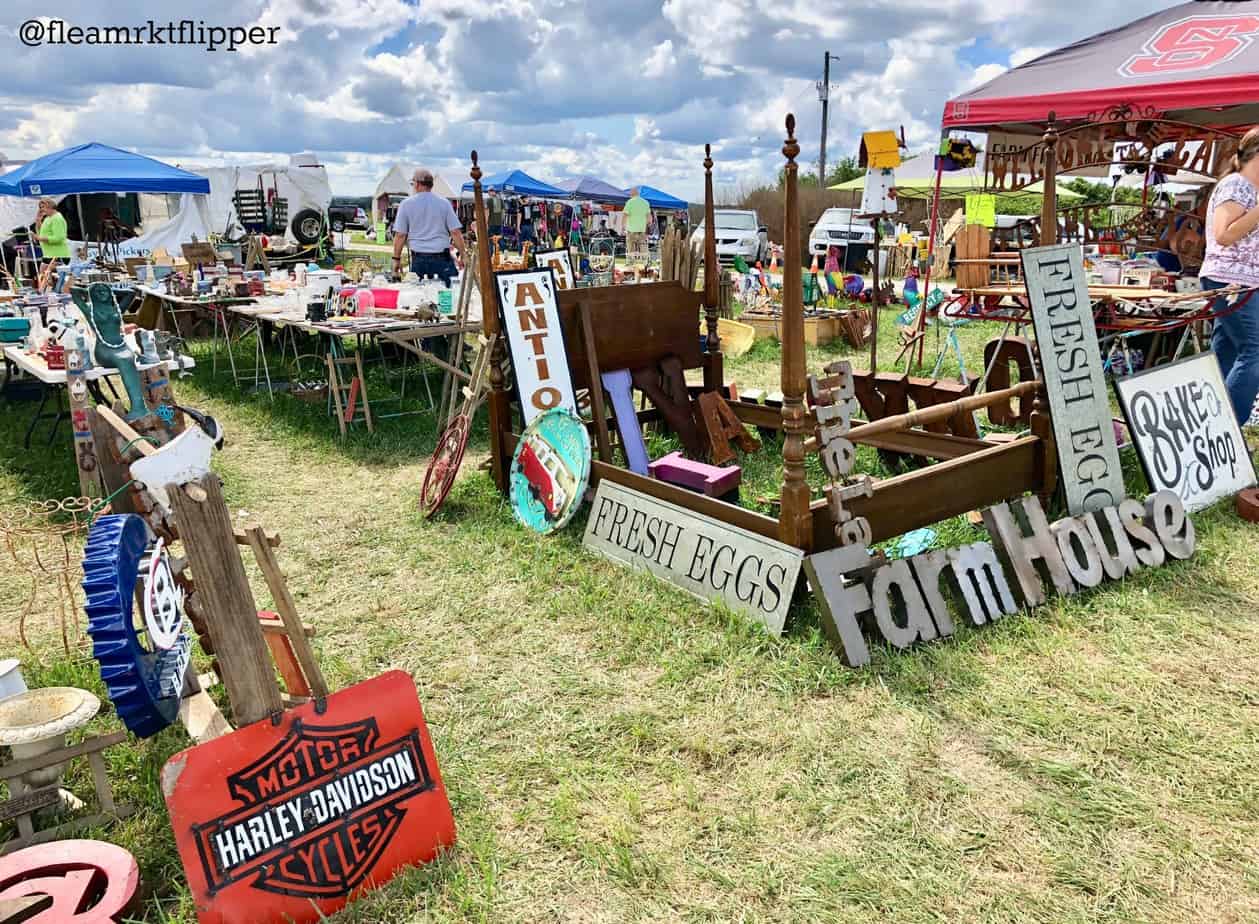 And what about when we bought 60 sleep number mattresses for $60 each! (and sold them for about $500 each on eBay!)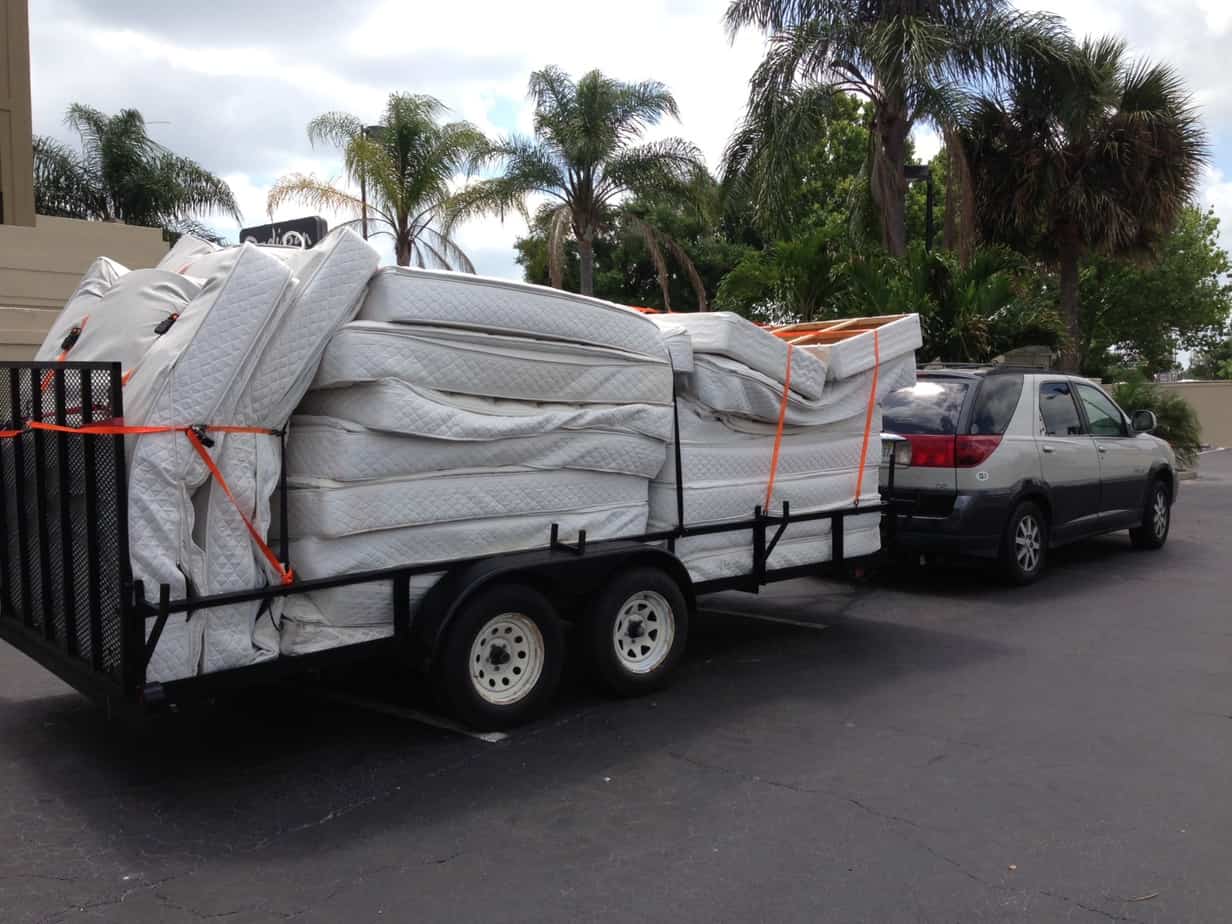 And we can't forget that time we took how we flipped a chair from the trash into $103,000 in inventory in just 4 months!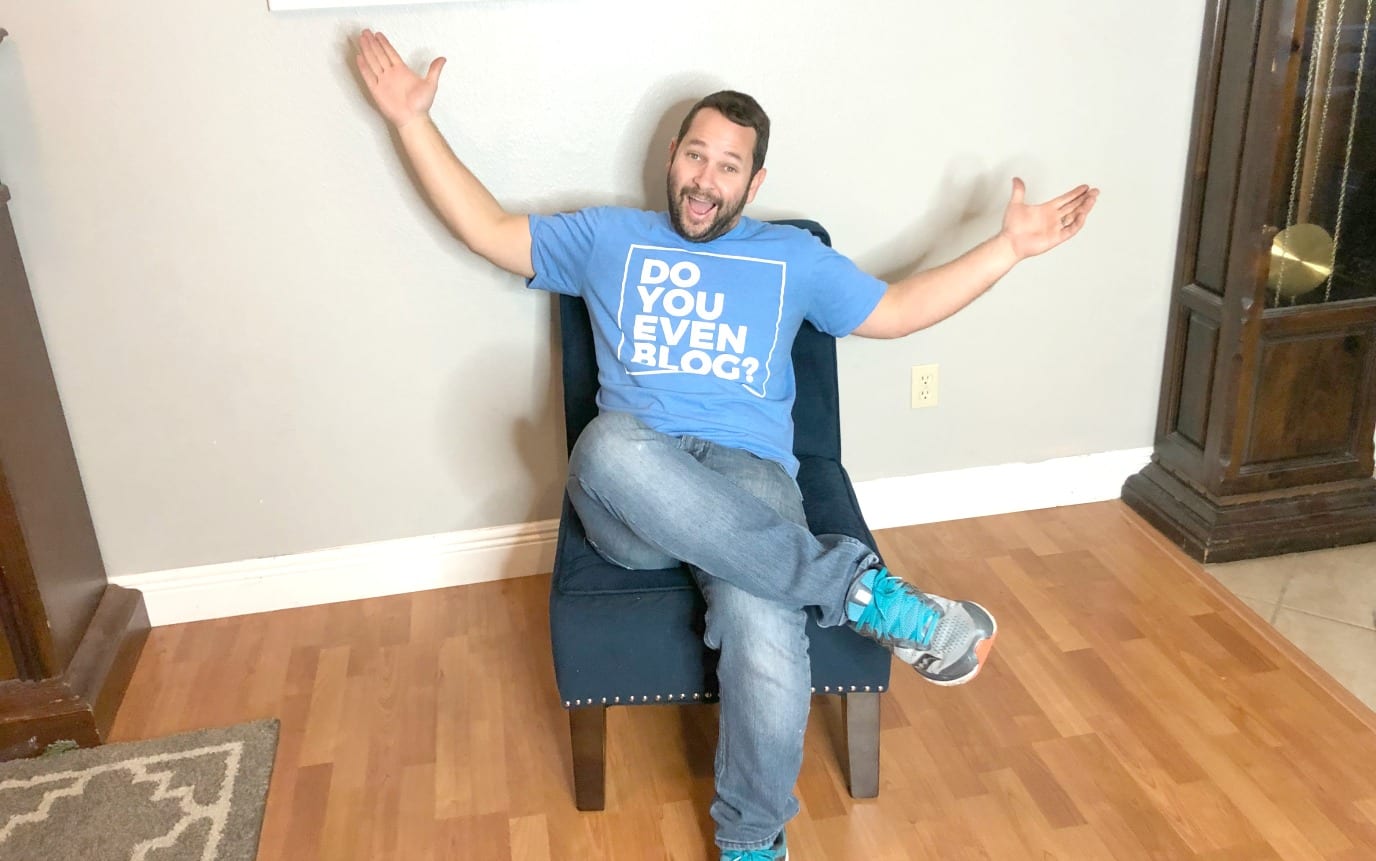 In case you missed it, we started a flipping challenge in the beginning of this year. The guidelines are:
          1. Find an item for $25 or less (from a thrift store, yard sale, flea market or even curbside in the trash).
          2. Resell that item. (using eBay, OfferUp, Letgo, Facebook Marketplace or other platform)
          3. Take the money and reinvest it in other items to resell.
          4. Keep reinvesting the money until the end of the year and see how much you can make.
We started with a chair we found in the trash and flipped it into $103,400 worth of inventory so far!
It's been a super fun project and we can't wait to see where we are at the end of the year!


Full-Time Income, Part-Time Hours
This past year we hit $85,000 in flipping sales – and in only 15-25 hours per week.
So in part-time hours we have still been able to make a full-time income.
Now we spend a bit more time helping others be successful at this flipping gig too.
Like Kelly who has worked her way up to a $5K monthly average in eBay sales.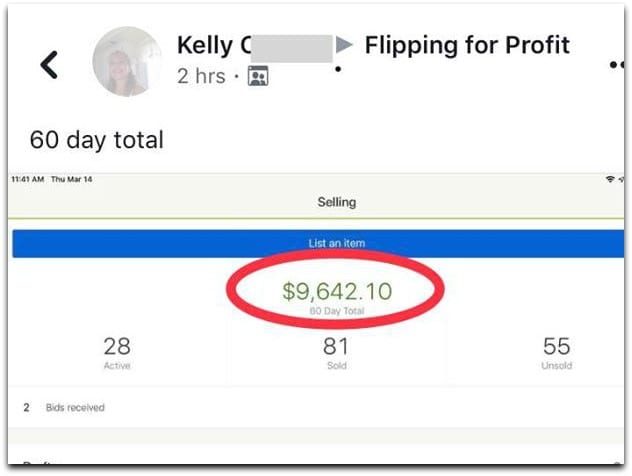 And Stacy who has saved up $14,000 of flipping money towards an RV her family wants to purchase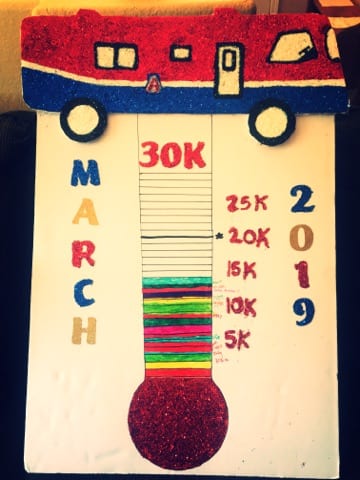 There is Brandon and Stephanie who do this as a hobby with their 6 kids and made $26,000 last year alone.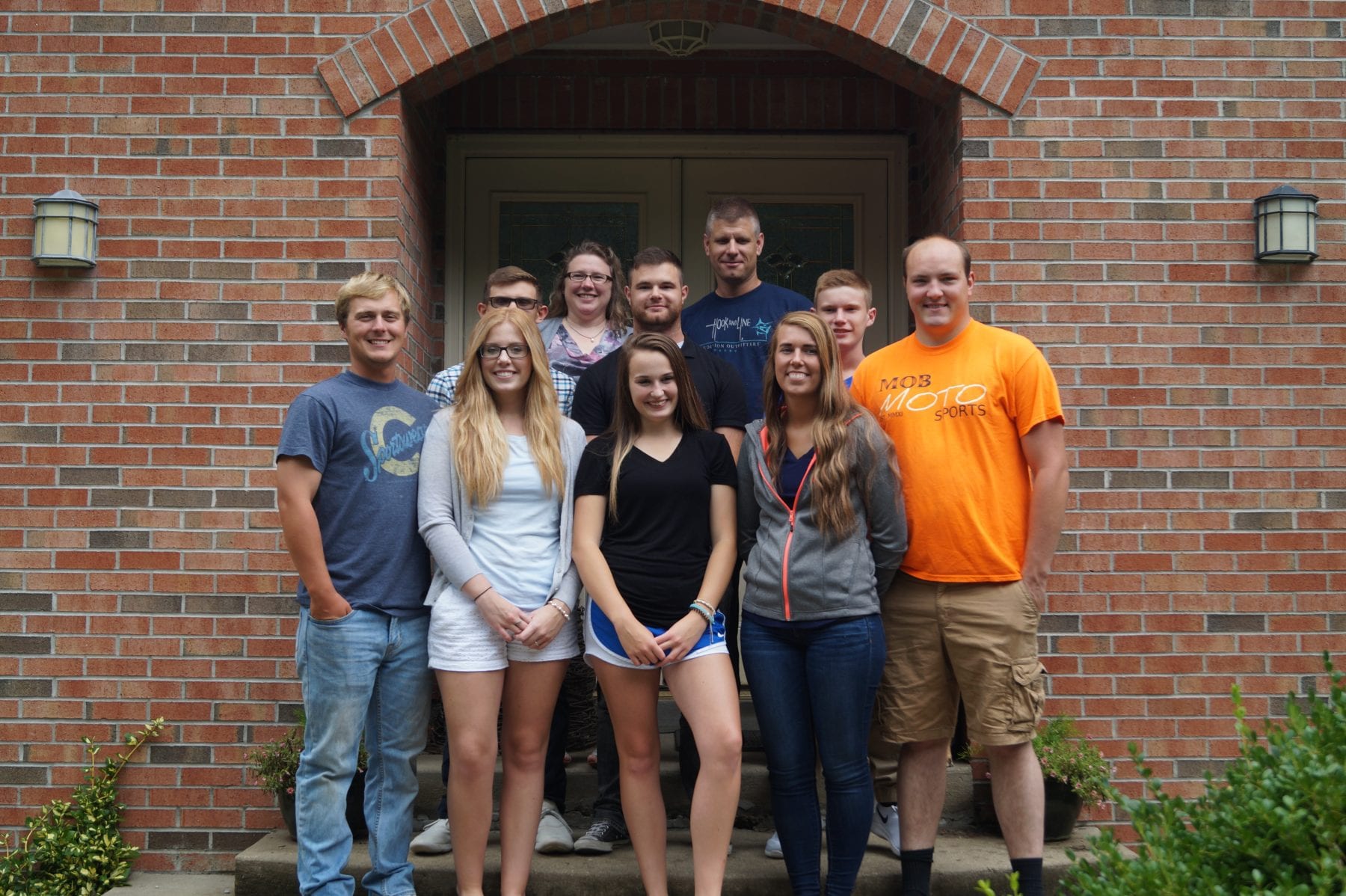 And Jessica and her family who paid off $65,000 in debt in 14 months!! Just from flipping items on the side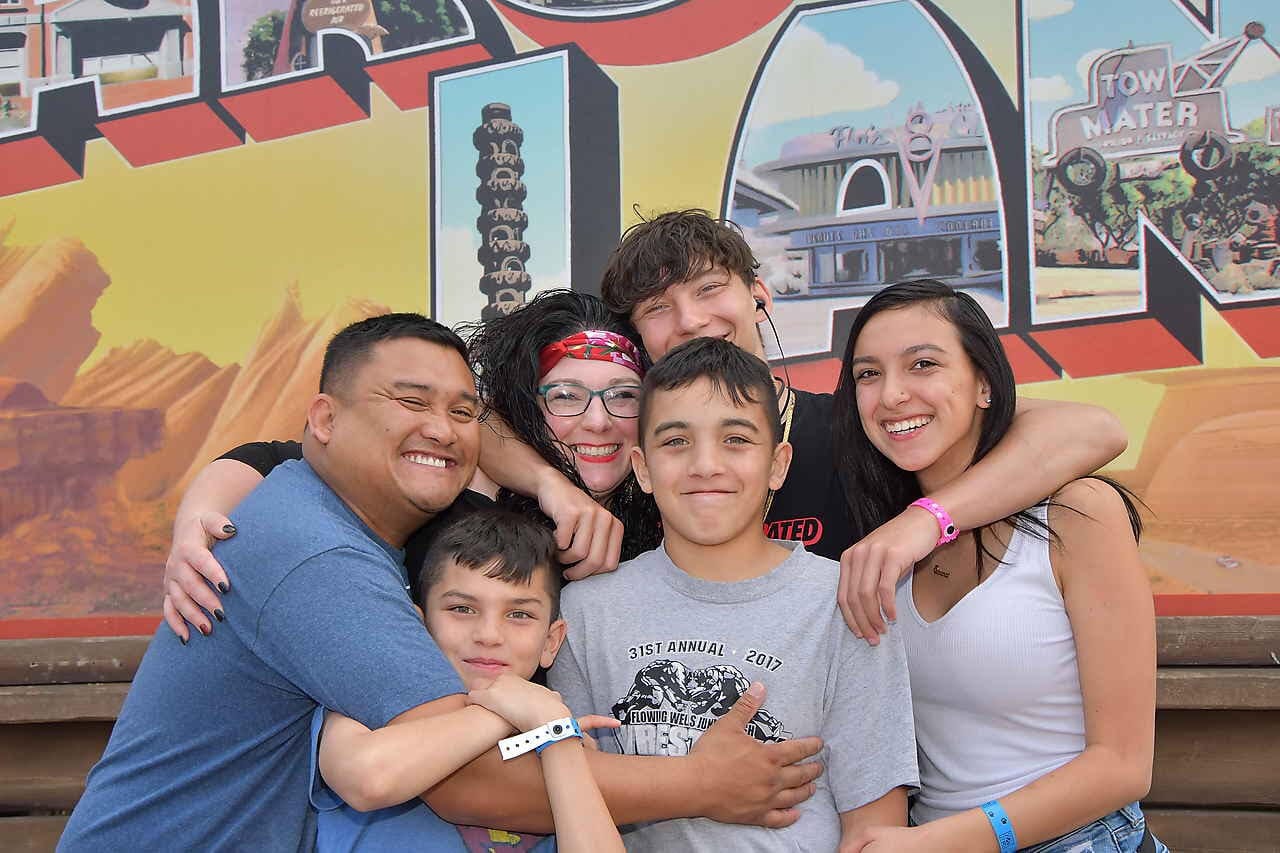 Balancing Act
We love balancing flipping items for ourselves and helping others have success.
This is seriously what fuels me.
Recently during an interview I was asked if I see myself always flipping items.
My answer was emphatically YES!
I see myself doing this long into my retirement – no matter how much money we have saved in the bank.
When you do something you really enjoy, it rarely feels like work.
I think EVERYONE should have a side hustle going on. Something they are doing/building part time to help out with their financial future.
You never know what lies ahead, and when that additional income may be needed. Life can throws us crazy turns, and by having an extra income it saves us from dealing with extra anxiety and stress.
Further Resources
Ready to get started with a flipping side-hustle or grow your existing reselling business? Check out our FREE Intro workshop to see if this is a good fit for you!
Download these 5 mistakes reseller's make that could be costing them money to avoid making these yourself! (This will also add you to our flea market flips and eBay tips newsletter. You can unsubscribe anytime.)
I WANT TO HEAR FROM YOU!
What is your second income stream at the moment? Do you have (or even need) one? Comment below!
Related Posts
Why This Band Teacher Jumped Back Into Flipping Items After Quitting For A Few Years
How This SAHM Made $1,000 In Her First 30 Days Of Flipping Items
How Dotty Is Flipping Her Way Through Nursing School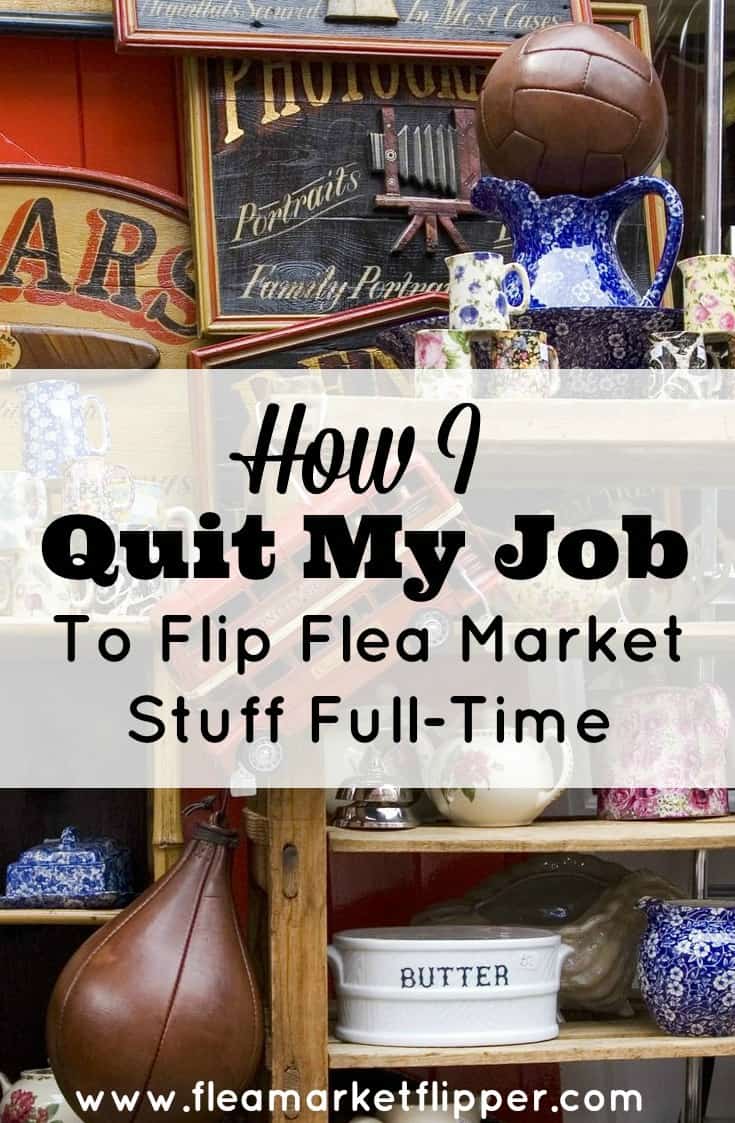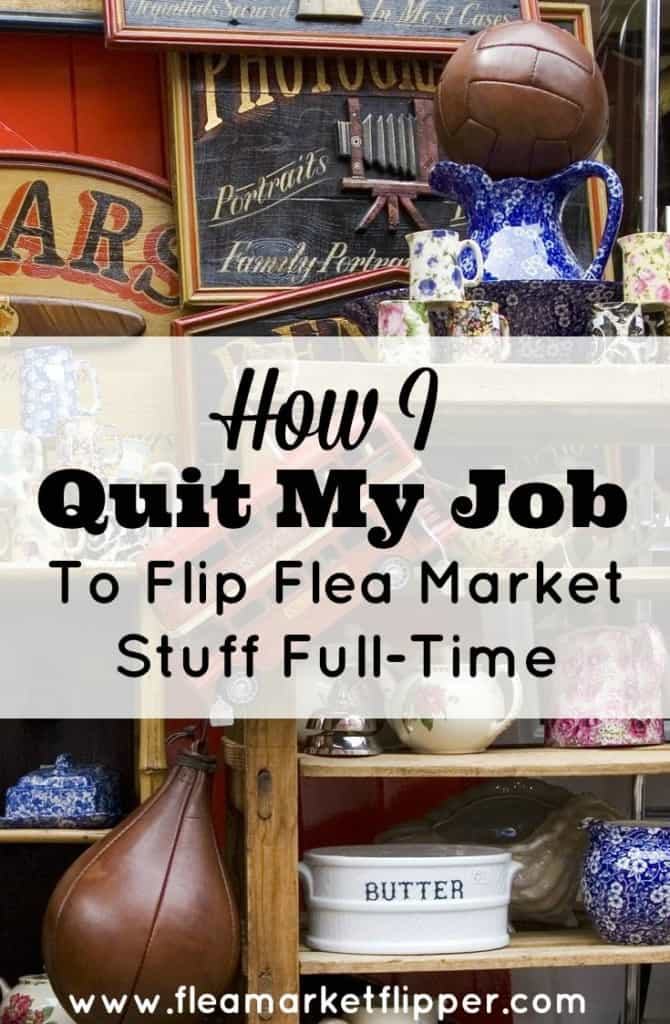 How I Quit My Job To Flip Flea Market Stuff Full-Time
FOLLOW THE FLIPPING ADVENTURE: