How I Quit My Job 5 Years Ago to Flip Flea Market Stuff Full-Time
It's been five years since I quit my job to flip flea market stuff full-time!
When we first started full-time, we pretty much got thrown into it (we'll share more about that later!). Getting backed in a corner to make a decision about how I'm going to support my family was a tough decision when it happened.
So here's the question I've been asked a lot after 5 years of flipping full-time. Do I have regrets? The answer?  No way! Let's just say, it's been amazing ride! And getting forced to jump in full-time was the best thing for us!
Let me explain.
First off, these five years have gone by fast. Our oldest was only three years old at the time we started full-time flipping and now she is in second grade! Our youngest was just born and now he's in kindergarten!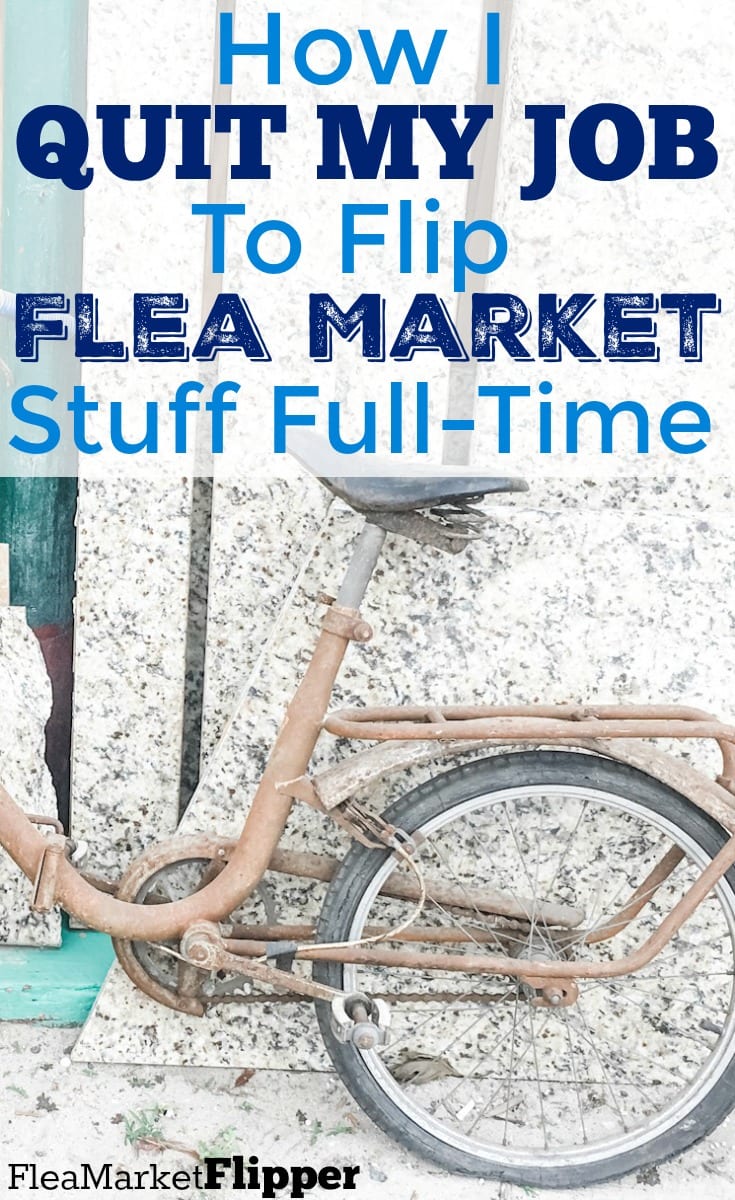 Time sure flies.
But as it turns out, quitting my job to flip flea market stuff full-time has been the best decision ever for our family.
I'm not going to say it's been without challenges. Let's be honest. Every business has its challenges. Living on a fluctuating income and needing to get our own insurance has taken a while to figure out.
But after 5 years, we are in the groove and happier than ever!
Some of you may know the story of how we were "pushed" into flipping full-time, but if you haven't heard it yet, or are feeling trapped in your current situation read on.
For 7 years I was working as a home inspector for an inspection/report company. Insurance companies would hire my (former) company to do inspections and reports for them.
An inspection is usually done with a new home purchase, a switch of insurance companies, or if it has been a certain amount of years since the last inspection.
My job was to check out the roof and house conditions, and if there was one of those old school super dangerous diving boards on the pool! (Poor kids these days don't know what they missed out on!).
I enjoyed some aspects of this job like the freedom I had to make my own schedule. They gave me a number of houses to inspect and get them done in a week or two.
But I absolutely hated having to sitting in the office filling out all the paperwork that went along with the inspections.
The work had slowly been declining over the last year and a half at this job, so my main income had been coming from flipping items each month.
I basically had this job for the sole purpose of health insurance.
But then that was taken away.
The company notified me that they would no longer be offering health insurance for us and our coverage would be ending at the end of the month of March.
This was a stressful situation in itself, but what even made it even worse was baby number 3 was on his way and Melissa's due date was – April 1st !
It's safe to say she was freaking out a bit at the thought of having a baby with no health insurance!
I don't tend to worry too much about things (which causes her to worry even more..)
She ended up having our son on March 23, so she made the cut off.
But that still left us with a decision.
Do we jump into flipping items full-time?
I forgot to mention that a few months prior, we had decided Melissa would stay home with the three kiddos (ages 3 and under..) because it was plain craziness at our house?
Yup, our house was a zoo most of the time with Melissa trying to juggle working and taking care of them.
She had been a personal trainer for 10 years and was still training clients part-time up until she had our son.
So we were already down one income source. So the question was asked, "Do we cut another income source and jump into this flipping thing with both feet?"
I think you can guess what happened next!
We felt at the time that going full-time with my flipping gig was the right thing to do (and think it was a nudge from God).
So we did it. We decided to flip flea market stuff full-time.
Here is a picture of my last day going into work.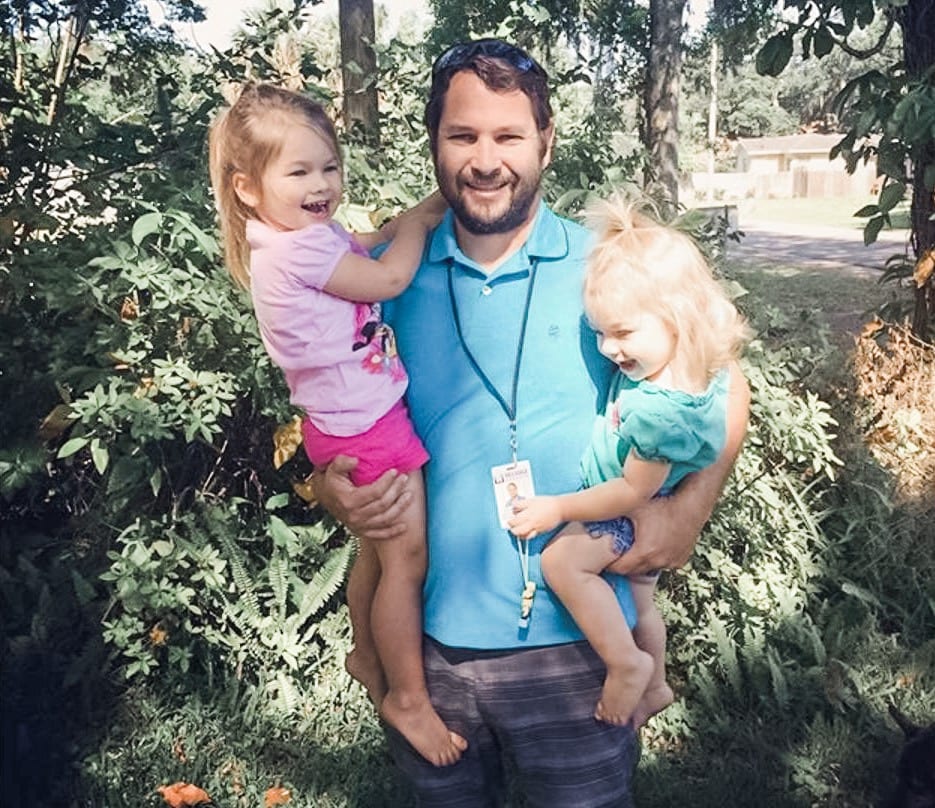 I gotta say, it has been an amazing way to make a living!
And it isn't over!
We hit $133,000 in sales in our first year of going full-time!
And we've been able to create some awesome experiences along the way – like mid week Disney trips, water skiing, and traveling with our little family whenever we have the opportunity.
Not only that, we've been able to have learned a lot and have flipped some sweet things for a big profit!
Like the time we created the biggest crate EVER to ship off our Harley Davidson sign. We picked it for $250 and sold it for $7,500 plus shipping!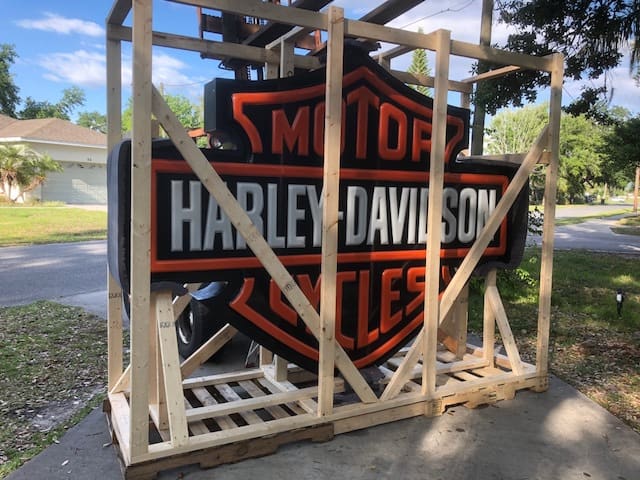 Or the road trek last year up the 127 Yard Sale and picked $8880 worth of items for $618.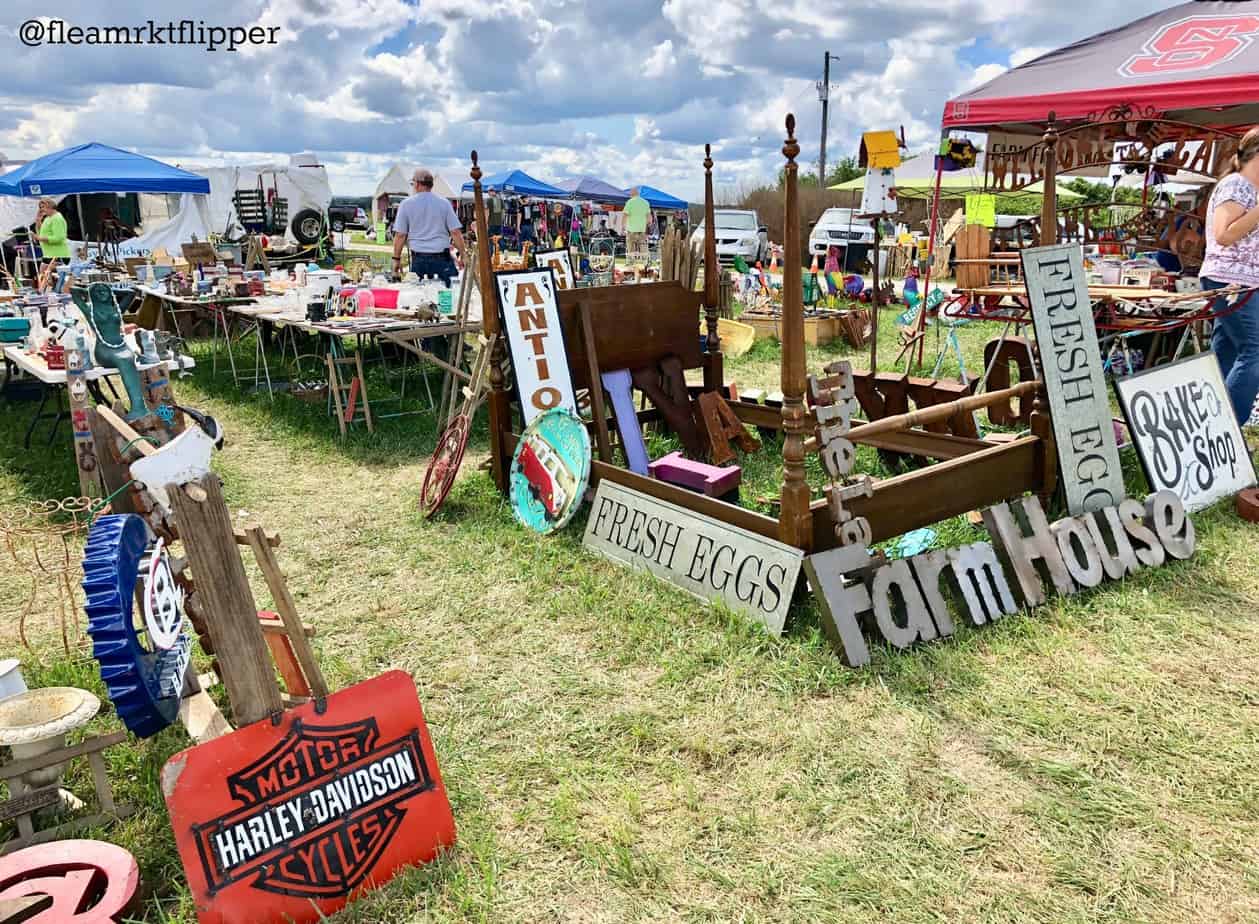 And what about when we bought 60 sleep number mattresses for $60 each! (and sold them for about $500 each on eBay!)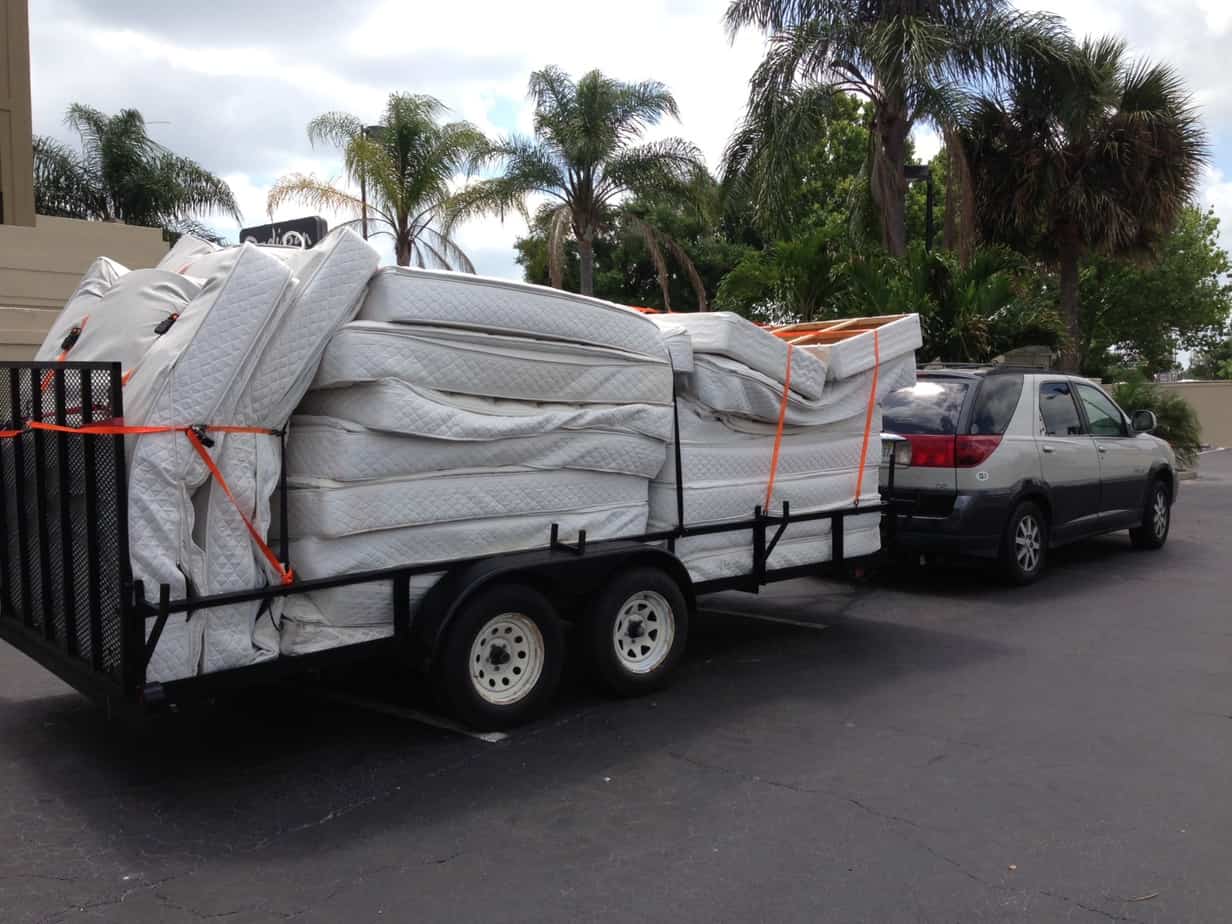 And we can't forget that time we took how we flipped a chair from the trash into $103,000 in inventory in just 4 months!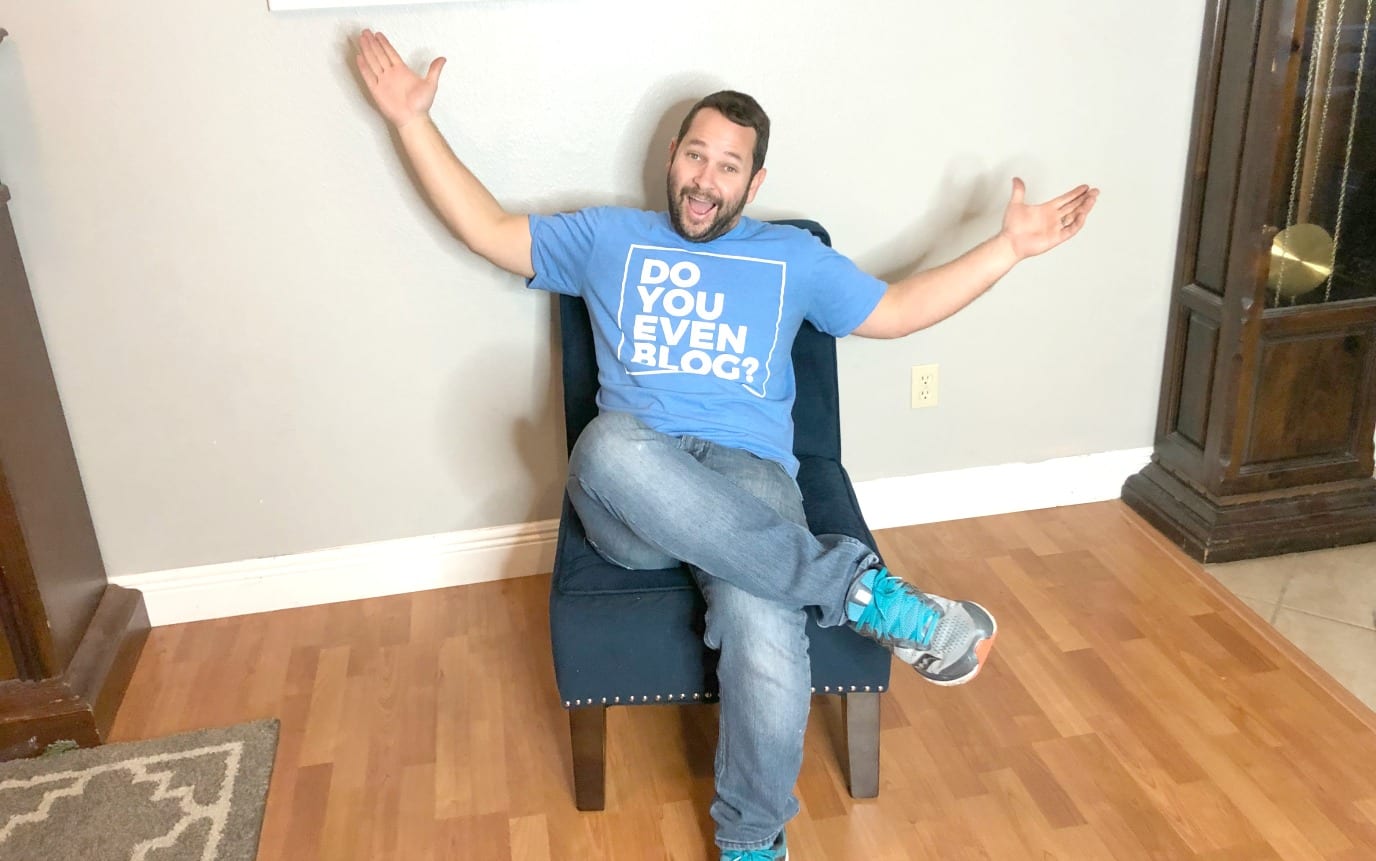 In case you missed it, in 2019, we started a flipping challenge to help people realize they really can do this business starting with no money!
We grabbed a chair out of the dumpster, sold it, and with that $50, we continued to re-invest that money and turned that $50 into $103,400 worth of inventory in four months!
It was a super fun project and were able to prove that you really can do this business starting with no money!
And let's just say our adventure are getting better and better! We can't forget picking up $24K in inventory on our 30 day road trip adventure  last summer. We had fun and were able to pick up inventory to recoup our costs!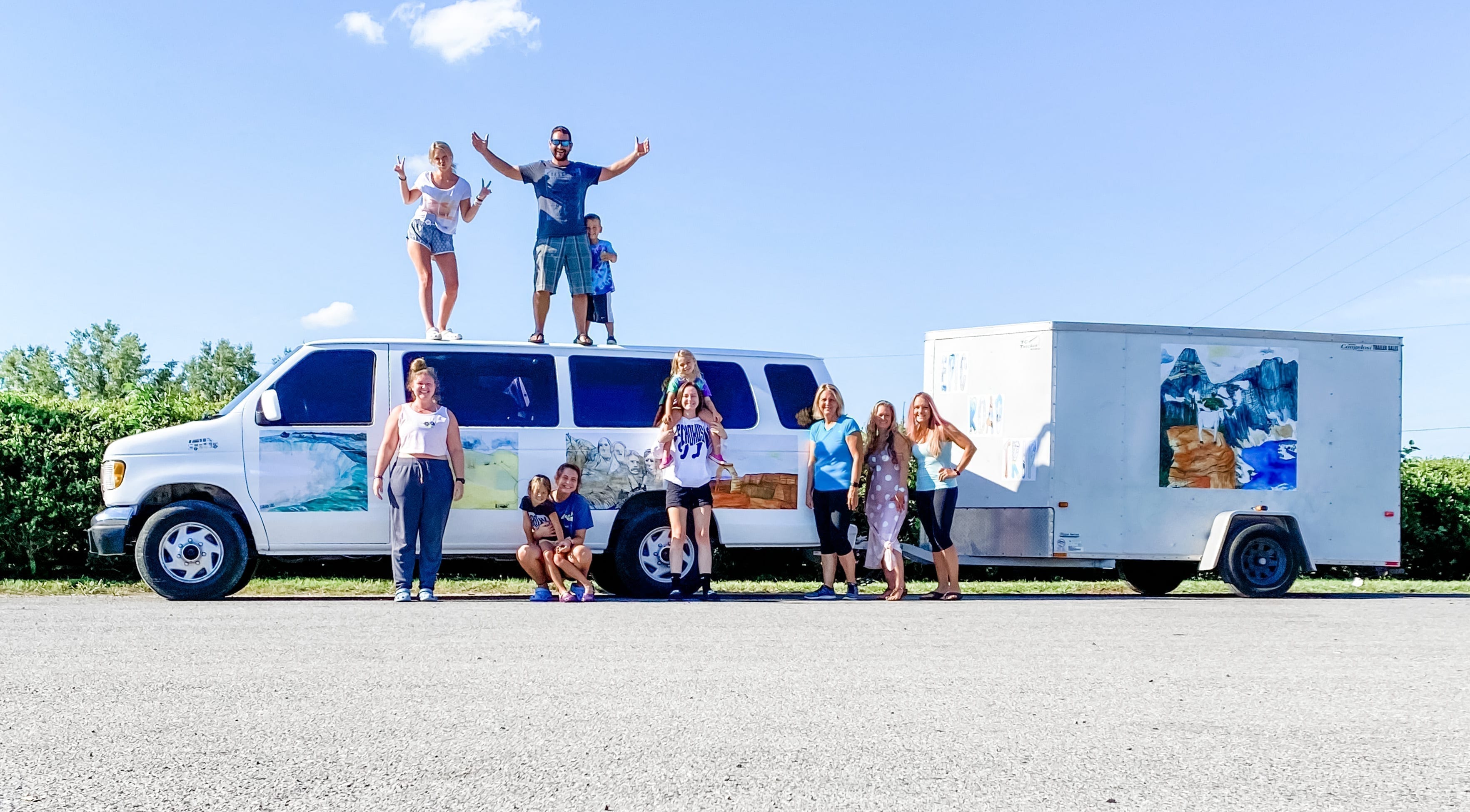 I even used my negotiations skills to snag this amazing 15 passenger van for $3500! It was definitely a trip to remember!


Work Less, Make More with Flipping!
If you know me, you know I am not a workaholic. I never understood people who want to work their lives away.
Don't get me wrong, I love providing for my family and making sure they are taken care of. But if I can be at Disney with family instead of working, well, I'm there!
But having the flexibility and more hours in my day is one of the main benefits of flipping items full-time.
I can make more money than when I was working full-time at a job I didn't love – and have more time to enjoy Melissa and the kids.
It's a win-win!
This past year we hit $79K in flipping sales – and we accomplished it in only 15-25 hours per week.
For the past several years, we have split our time between flipping items and coaching others to build successful flipping businesses.
In all honesty, I have never felt so fulfilled helping others learn this business and become successful at it!  It's one thing to realize your own success at the business, but it's another to see others take what you've taught them and run with it!
Over the past 5 years, we have coached over 700 course members to learn how to be successful at flipping.
Many have created amazing side hustles with a consistent flow of cash each month. They have used the extra money to kick their debt, take fun vacations with their family, and pay extra expenses that come up.
Some have even left jobs that they were not enjoying.
Let's just say, it's amazing to be a part of this journey for those I have been able to coach!
Like Joan and Jack who retired and started their second careers – Making $6800 flipping in 82 days!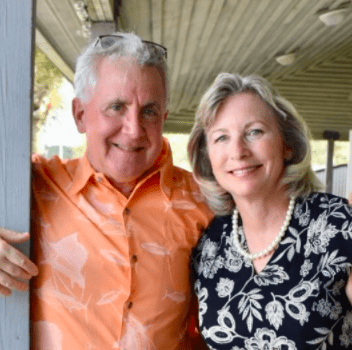 And Stacy who took $0.50 and turned it into $100K in just two short years.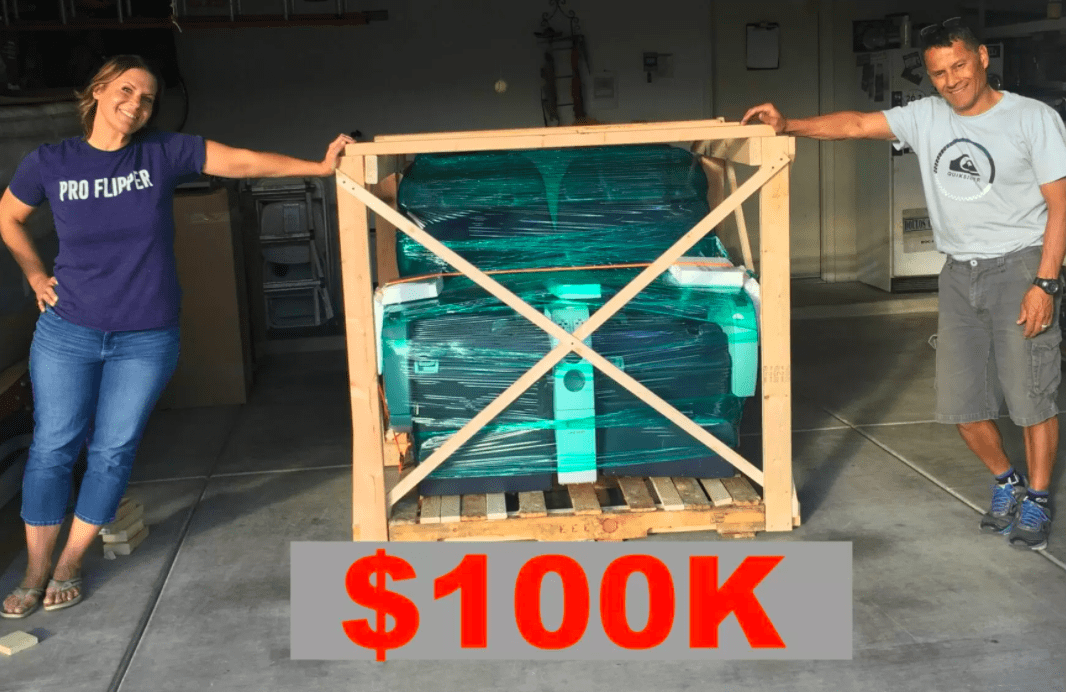 Then there is Brandon and Stephanie who do this as a hobby with their 6 kids and made $26,000 as a side hustle.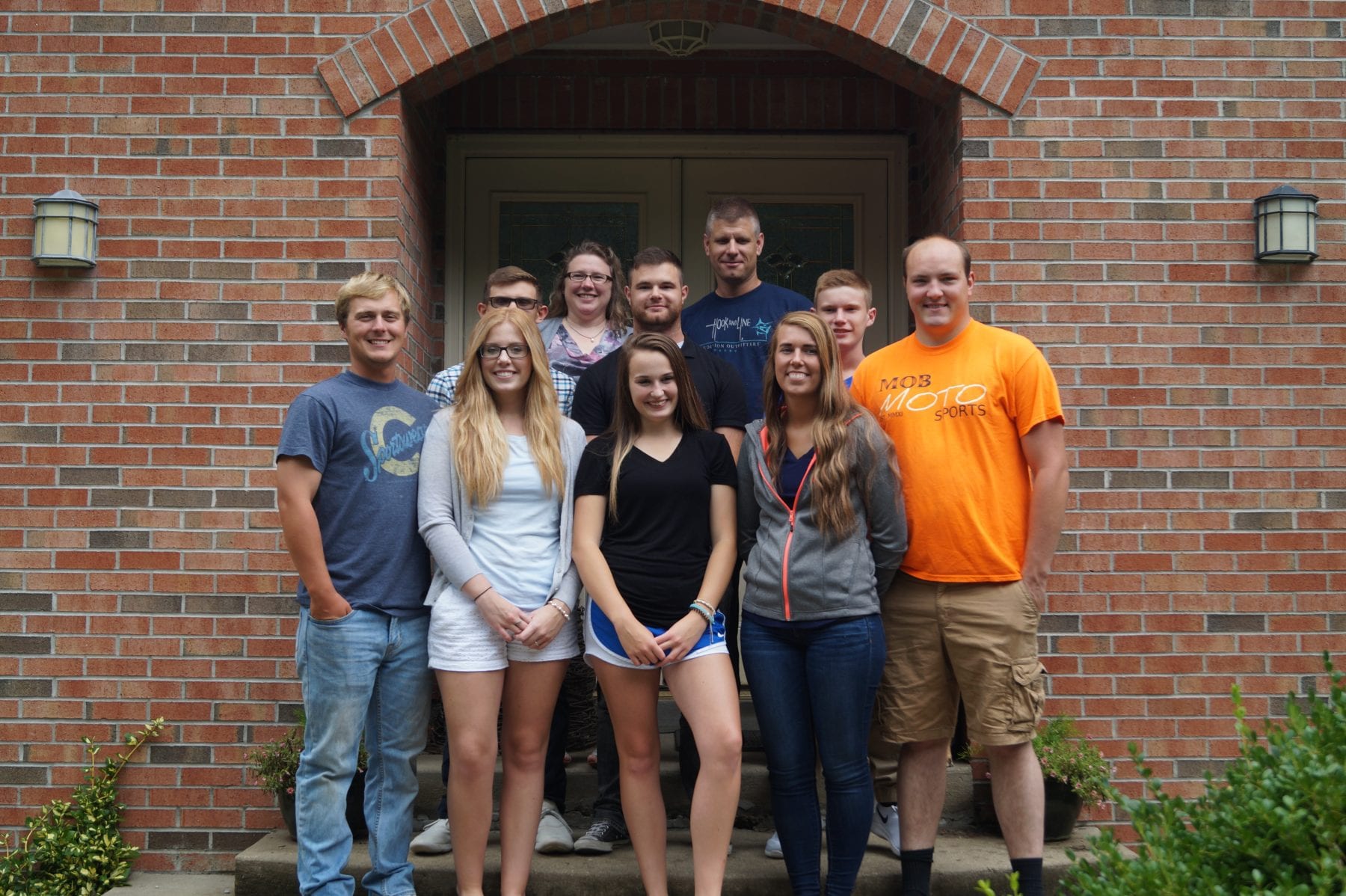 And Jessica and her family who paid off $65,000 in debt in 14 months just from flipping items on the side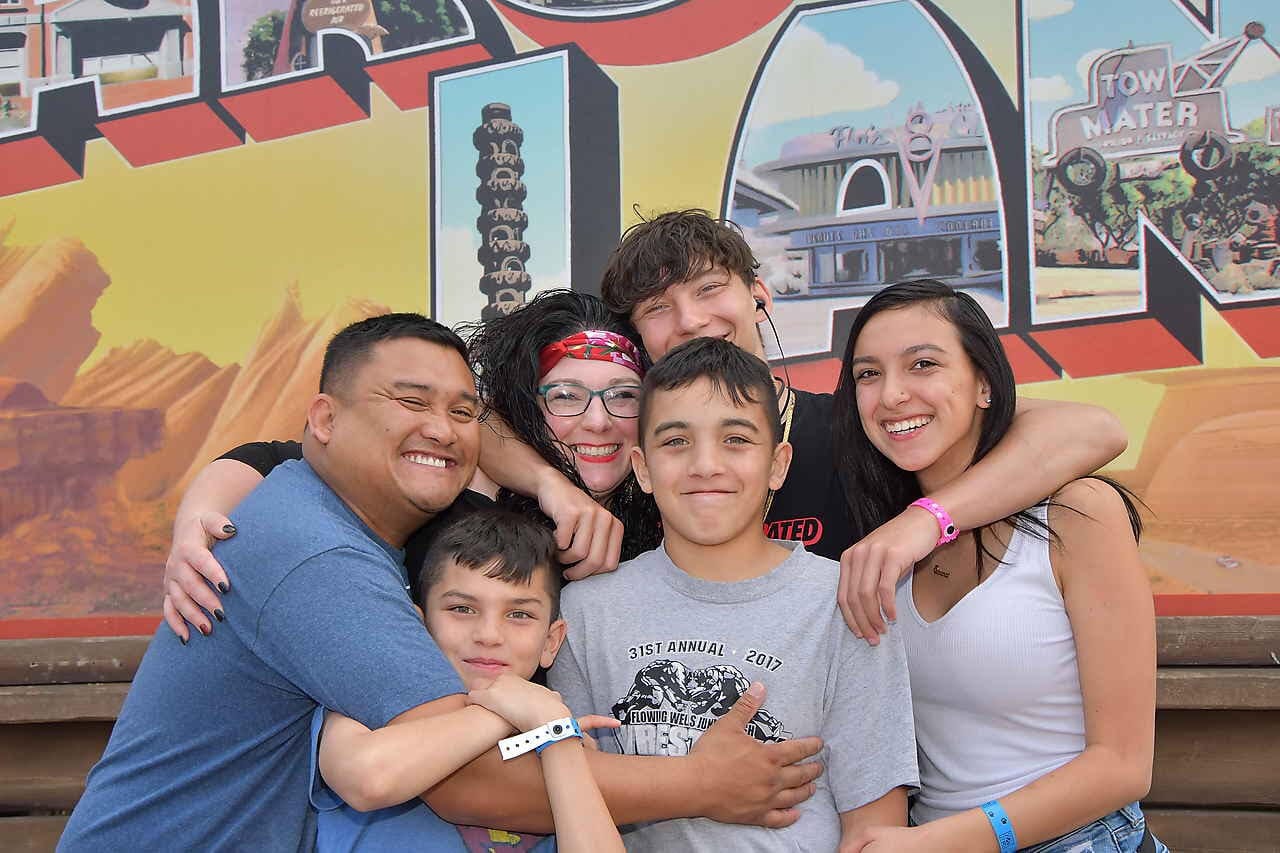 Where We See Ourselves in 2021
I really thrive when I am able to visualize my goals. It really helps me. Each Monday morning, Melissa and I take the kids to school and get out for our mornings runs. We listen to motivating podcasters and get our motivation for the week.
We also set a huge goal for us this year – We want to hit $100K in sales! Over the past several years, we haven't quite hit that mark.
We've been sharing our time with our coaching group to help them become successful. And if you know anything about the business, you know it takes time and training to get good at it.
We love this part of our business. But I still love to flip and we are setting lofty goals for ourselves to hit this year and we are well on our way!
We are moving into a different season in our lives. Our kids are growing older and they are getting into different activities like dancing, soccer, and baseball.
You know what that means to us? New flipping ideas!
We've learned a lot about baseball bats and gloves – in fact I just found a $425 glove at the flea market. I had no idea it was valuable and honestly, haven't given baseball gloves or bats a second thought.
So I picked it up and I should get $200-$300 for it!
And then there's bats – a lot of them! I didn't realize that used baseball bats are literally everywhere and there is some good money it. The only reason I know that is because we are in this new season with our kids. So I have been educating myself on new items to source and sell!
With our kids growing up, we are in a new season of teaching them the flipping ropes as well!
And as it turns out, our kids love to flip used items and they are getting great at it!
We decided several months ago after getting asked so many times to buy our kids toys at the store, we thought it'd be a great idea to show them how to make their own money flipping!  they are older now, they are much more available and read to earn their own money with flipping.
So we opened up an eBay account for them and took them out to the flea market for a few test runs. After a few coaching lessons with our kids, they have developed a pretty good and. And now they have been sourcing some really great items with no help from us!
Teaching our kids to earn money with flipping seemed like a natural progression for us. Because we love coaching adults to flip items, it was pretty easy to teach our kids.
Let's just say we are happy to have invested the time in the kids to teach them this skill they can have for a lifetime. We've been able to take this time with them to help them earn their own money and not only that, learn how to manage it.
They have more money in their pockets and so do we!
We've been so proud of them. As we watched them grow with their flipping skills, we got inspired  to create Flipper University – Kids Edition. We not only have been able to teach our kids the ropes, but other people's kids are learning it as well!
Bella sold her first item in 24 hours and made $40! Her mom is pretty happy too!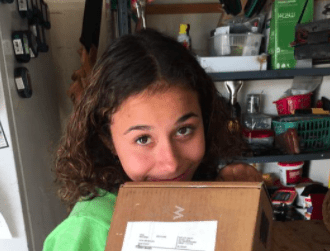 Over the past five years, we've gotten great at balancing our own flipping  gig while still helping others find success in this business.
Enjoying both sides of the business is seriously what fuels me.
Recently during an interview, I was asked if I see myself always flipping items. My answer was emphatically YES!
I see myself doing this long into my retirement – no matter how much money we have saved in the bank.
When you do something you really enjoy, it rarely feels like work.
Not everyone wants to flip flea market stuff full-time, but I think EVERYONE should have a side hustle going on, something they are doing/building part time to help out with their financial future.
You never know what lies ahead, and when that additional income may be needed. Life can throws us crazy turns, and by having an extra income it saves us from dealing with extra anxiety and stress.
So what about you? Have you thought about starting a side hustle? Check out our free intro workshop and see if it might be for you!
Further Resources
Check out our $1 Flip Club! Make $100 in 7 days of flipping items!
FREE Workshop How To Turn Your Passion of Flipping Items Into A Profitable Reselling Business
Related Posts
How This 22 Year Old Athlete Made $12K In 3 Months From Flipping
How This Traveling Sales Rep Escaped the Rat Race and Made $800 Her First Flip 
This Former House Cleaner Flips Vintage Items to Make an Extra $1000 a Month
How to Sell on Offerup to Make Extra Cash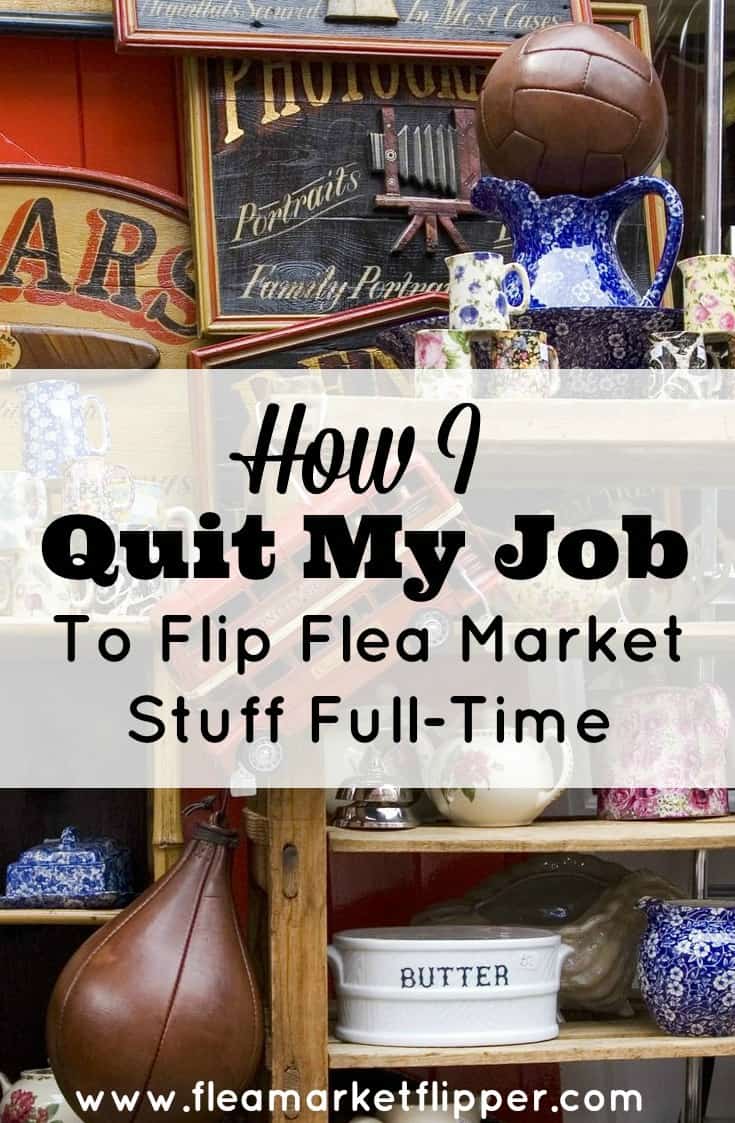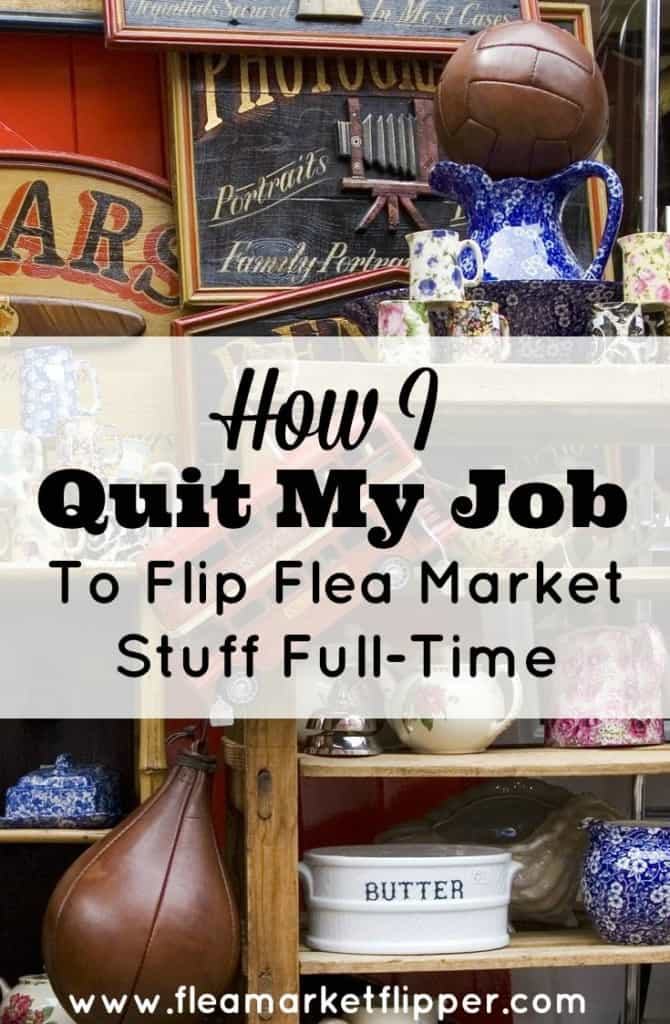 How I Quit My Job 5 Years AgoTo Flip Flea Market Stuff Full-Time