How This Family Used eBay To Pay Off $65,000 Of Debt In 14 Months!
Today we have the privilege of sharing an interview with Jessica Ofeciar from Tucson, Arizona. Jessica and her family used eBay to pay off $65,000 of debt in 14 months!
Oftentimes, when we share our story of how flipping full time has changed our family's situation, people think that we are the only ones who have been changed by deciding to flip for profit.
Not so! Jessica lives on a whole different part of the United States and flipping has totally changed her family's situation! She and her husband, Chris, decided to start flipping items both locally and on eBay and were able to ditch $65,000 in debt in 14 months! What an accomplishment!
Our hope for this blog post is that you can put yourself in Jessica's situation and know that whatever you want to accomplish financially, flipping can be a great tool to get your there.
Tell us a little about yourself, Jessica. We are so happy to have you here with us today!
My name is Jessica Ofeciar and I live in Tucson, Arizona with my husband, Chris. We have four crazy kids who keep us on our toes!
We love spending time together as a family and watching our sons compete in wrestling. Wrestling is a family passion of ours and we love every minute of it. I am also a sister, a daughter, friend, and an entrepreneur at heart. I have always had the gift of finding ways to make extra money.
Over the past several years, I have been very passionate about working with women to help them work together to be successful business owners. One main thing I teach women is to stop being competitive with one another and learn to work together.
I love bringing out women's strengths and encouraging them to use their resources and their community to build strong businesses. It's always better working together and to me, there's no reason to not to work together in business. This brings a lot of joy to my life.
When did you get started with flipping?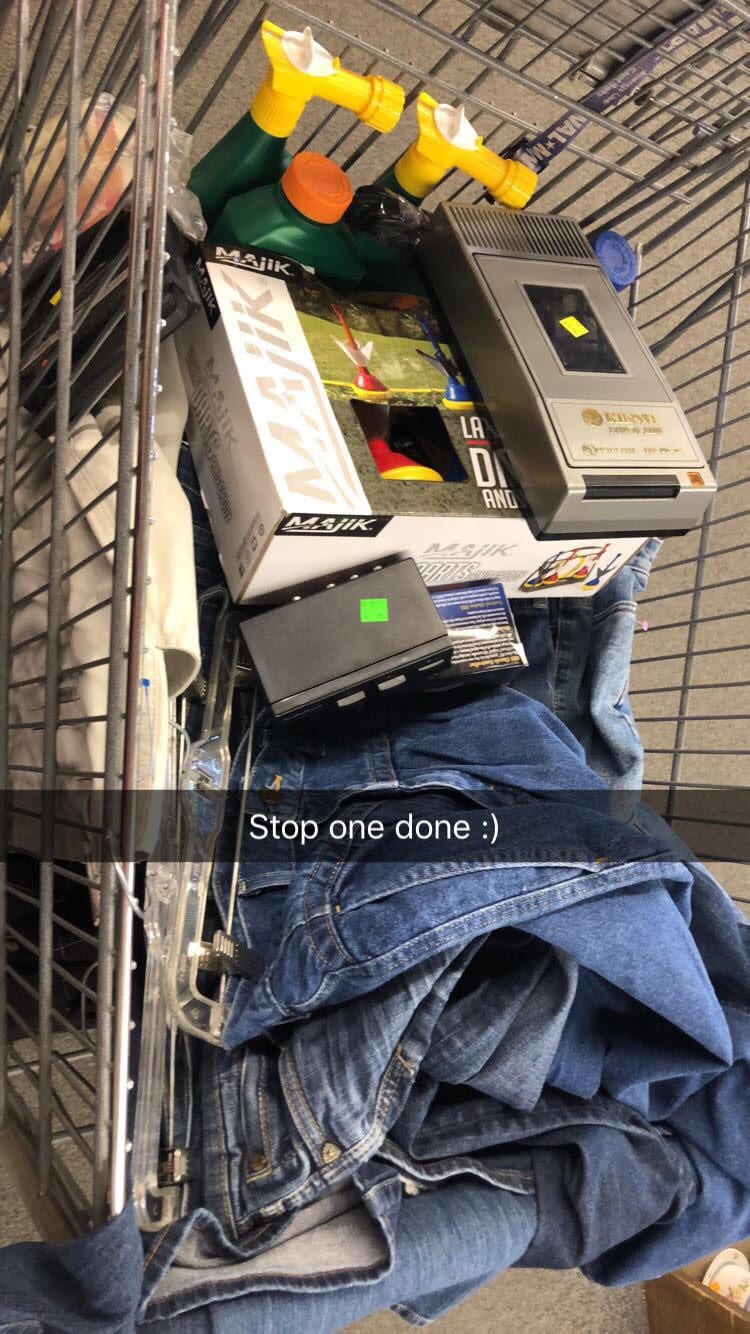 Flipping on eBay started for us years ago. At first, it was just a source of extra income to help pay for sports and travel. My husband used to joke that it was diaper money (it really did help us with that!).
Two years ago, we found ourselves in a major financial crisis. We were scared and completely overwhelmed by the amount of debt and pressure we faced. My friend Stacy, who is one of your Flipper University Students, had gotten out of debt by using Dave Ramsey's system.
With Stacy's voice in my head repeating Dave's financial knowledge and her experience getting out of debt, my husband and I decided to jump in with both feet and dig ourselves out of this hole we had gotten into. We figured if it worked for them, it could work for us!
I had already used eBay for years just playing with it. We knew if we got serious about flipping on eBay it could give us a significant amount of extra income to help us kick our smothering debt. I started seeing Stacy's success on social media with flipping after taking Flipper University.
This inspired me to start following you and Melissa on social media and broadening my awareness to the hot items that were selling on eBay and to find new ways to source items that I wanted to sell for profit.
My husband and I started kicking it in high gear going to yard sales and Goodwill. I told myself I would list 10 items a day and because we were so cash poor due to our financial situation, we started with just $20. As we started learning from you and Melissa and also Stacy sharing what she had learned, we started feeling the stress of our debt bubble lifting from our shoulders.
I can honestly say, the first couple of weeks were the hardest. But once we started selling more and more, it became a game to me. Anyone who knows me will tell you I am very competitive! This drove me to stay on track with our debt progress.
Little by little, we watched our debt wipe away. After 14 months of structure and commitment to the plan, we sent our last payment and found we had paid off $65,000 in debt and we were completely debt free! It was a remarkable feeling that I will not ever forget.
What do you sell mostly?
This is probably the most asked question. The answer to that question? Whatever can make a fast profit! I sell toys, shoes, clothes, food, sports cards, glassware, and every now and then we will find things we have no idea what they are!
All it takes is a little bit of research to see if an item is a good buy. Our smart phone is our best asset to help us determine that. I don't buy large items, but honestly that is why I started watching you and Melissa. I wanted to learn that skill. The reason I wanted to expand what I was learning was that I was getting comfortable in what I was flipping and that really scared me.
The last time we got comfortable, it didn't end well for us! So we are always expending and wanting to grow in all areas of flipping. I encourage anyone who is familiar with eBay or just beginning, to continue to grow and learn from others who are doing it bigger and better. Anyone can learn this skill and the only difference between us or anyone else is that you and Melissa just started before us!
Now you can pave the way with your years of experience and teach us what you know, which is really a great benefit! With drive and commitment, coupled with the knowledge that you are sharing through Flea Market Flipper, there's no way we won't be successful.
What is one of the highest profit items you sold on eBay that you weren't expecting to make you money?
We purchased a camera at Goodwill recently. My 13-year-old son, James, is the one who picked it! My husband told him go put the camera back on the shelf because he wasn't buying it.
Chris didn't want to buy the $2 camera – until he found that it was a high-end Japanese camera selling on eBay for $1,000! We bought that one and sold it and found two more just like it not too long after the first purchase. I guess you could say that's the day the flipper was born in my son! Finding awesome stuff is what we enjoy. We never know what we will find.
A couple summers ago, I was in the middle of Wyoming on a road trip with my sister (who is not an entrepreneur!).  I always tell people your specific area will have specialty items that are not available anywhere else. This is a good thing! This particular thrift store in the middle of nowhere had lots of cowboy clothes and farmer's items.
My sister and I bought about $130 worth of clothes and sold them for $800. I taught my sister how to sell and she to this day has been selling about $200 worth of items on eBay each month. She never had any experience and honestly, it doesn't come easy for her because she thinks completely opposite of me. This proves anyone can learn the skill and you don't have to be the business type either.
Since getting out of debt, your eBay profits have shifted to now helping you have a little more fun as a family. Tell us about that.
I think that's the real great thing about working so hard to dump our debt. Now we can breathe a little easier and our eBay money can be used for some entertainment! In the past, our eBay money was always used for our house full of wrestlers. We would use it to pay their wrestling fees and travel to the out of state meets. But this past month, we had a chance to pay cash for a family vacation to Disneyland. Our kids have never been there and it was such a blessing for all of us to be together. We had the time of our lives and our eBay profits provided the extra money to be able to enjoy it without making any debt payments!
Even your kids are involved in your flipping business. How have they been doing?
I have four kids and I would love to say that all of them love it, but I would be lying. My two oldest could not care less about flipping. However, my 13 and 11-year-olds LOVE it! We have taught them how to source items, what to look for, and how to research the items on their smart phones.
Both of them average about $1400 a month in flipping profits. They have been able to save towards some extra school trips by flipping their way to paying for the trips. They have a great eye. I think it's good to teach kids how to work for the things they want, how to handle money, and responsibility.
How has flipping affected your family? 
Flipping has definitely made us all closer as a family because of the time we spend together doing it. I think it has also affected us in such a positive way because of the fact that it played such a major role in helping us dig ourselves out of $65,000 in debt in 14 months.
We had to learn to work together and our kids had to be on board with our goal to be debt free. Our whole family couldn't deny the great benefits of flipping to help us reach that goal. I think it has spurred us on to keep going even after the debt is paid off. We are all pretty competitive so it has become a game – A game that makes us really great money!
In fact, for the past several months, our average profits have been around $3,500-$4,200 a month. Not too bad for a fun game!
We now have two more teenage drivers in our household and two years ago, we wouldn't have been able to handle that expense. We now are able to add them to our insurance and find the money for the increased expenses of gas and maintenance for two more cars. This means so much to me as a mom.
Because of my family circumstances, I was forced to start working when I was 14 years old and I missed out on so many memories and opportunities. It's humbling that for my kids they don't have to get regular "jobs" in high school. Flipping has created an income for our family to provide a great quality of life for both me and my husband and our teenagers.     
If someone was reluctant to start flipping, what would you tell them?
I find most of the time people who are reluctant to flip come from one of three obstacles: money, time, and shipping.
I will start first with the money part. This really should be the reason you start if you are worried about money. The only time money rules your life is when you don't have enough of it! It's a sad truth. Like I said earlier, when we started we were cash poor and started with $20.
If we had to do it over again, we would have just started with items we already had and just gone from there. I know countless people who start with a free item or an item lying around their house. After the first flip, you can just go from there.
The next hurdle is time. I hear this a lot. I ask people, "What are you doing now that is giving you your time back?" Time passes whether you do something or not, so you may as well put a little time into something that can improve your situation or your finances.
I promise you, I understand the management of time and the lack of. I have four children all in sports and a run a women'sempowerment leadership group in another city over 200 miles away. I also have a full-time job and so does my husband. But, if you don't find the time to change something now, when will you ever be able to?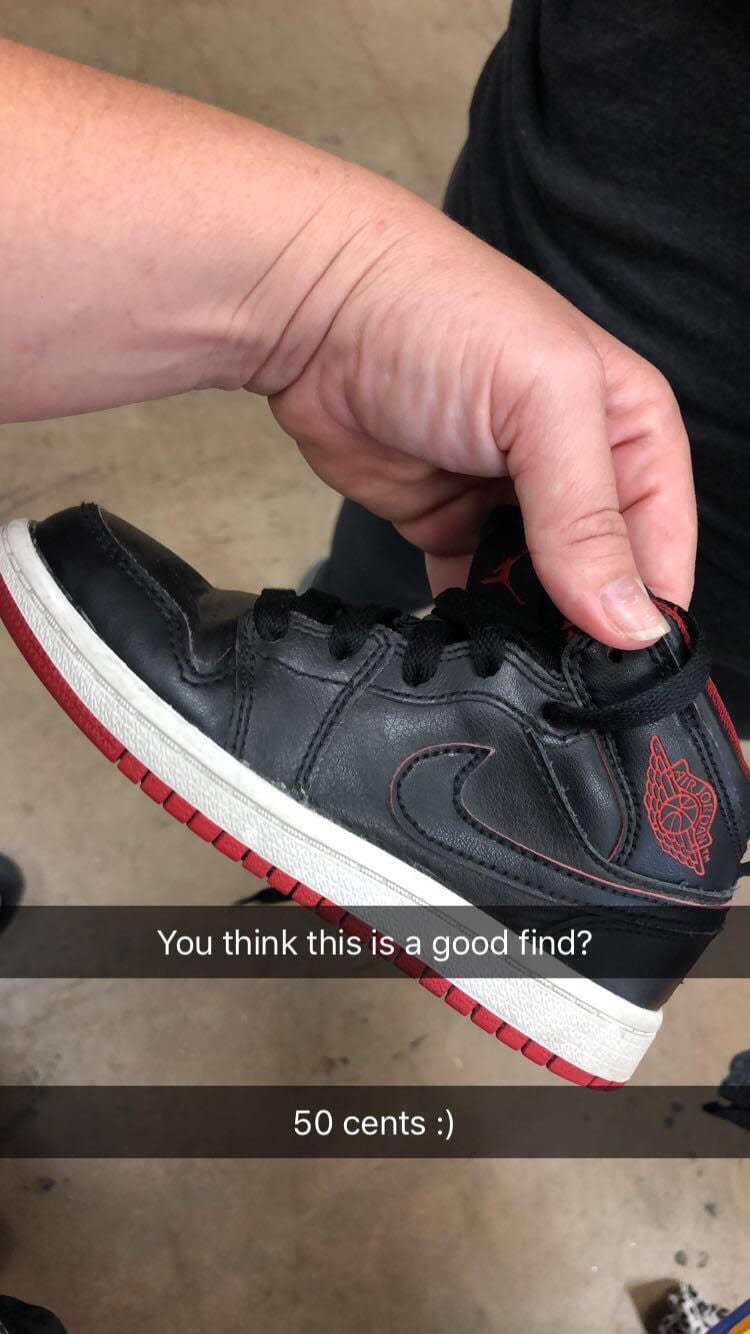 I block out time to take my pictures and then I email them to myself.  That way, wherever I am and whatever I am doing, I can work on getting my items listed. I post items during my downtime at work or in the bathroom. Hey, don't judge me, I have to make it happen!
The last obstacle to starting is the fear of shipping! Everyone has the same fear. Now I just smile when people bring this up as an excuse why they have never flipped anything on eBay. Most of us make money on shipping believe it or not.
When people don't believe me, I tell them, "You really need Rob and Melissa in your life if you don't believe people make money on shipping!" I think you teach this better than anyone else I have seen or watched in the flipping world. Shipping is like anything else – You learn it. You get good at it. You can be taught to ship efficiently and actually make money for the time you spend shipping. Just that simple.
Lastly, I would tell people to make sure their reason WHY getting started with flipping is way bigger than their WHY NOT. In order to be successful in this business, it takes perseverance, goals, and a BIG reason WHY you want to do it in the first place. Write down your goals so you can see them. Talk to yourself. Instead of saying "I can't", tell yourself "I can!" Anyone can learn to be amazingly successful at flipping and you can too!
Further Resources
Ready to get started with a flipping side-hustle or grow your existing reselling business? Check out our FREE Intro workshop to see if this is a good fit for you!
Download these 5 mistakes reseller's make that could be costing them money to avoid making these yourself! (This will also add you to our flea market flips and eBay tips newsletter. You can unsubscribe anytime.)
Related Posts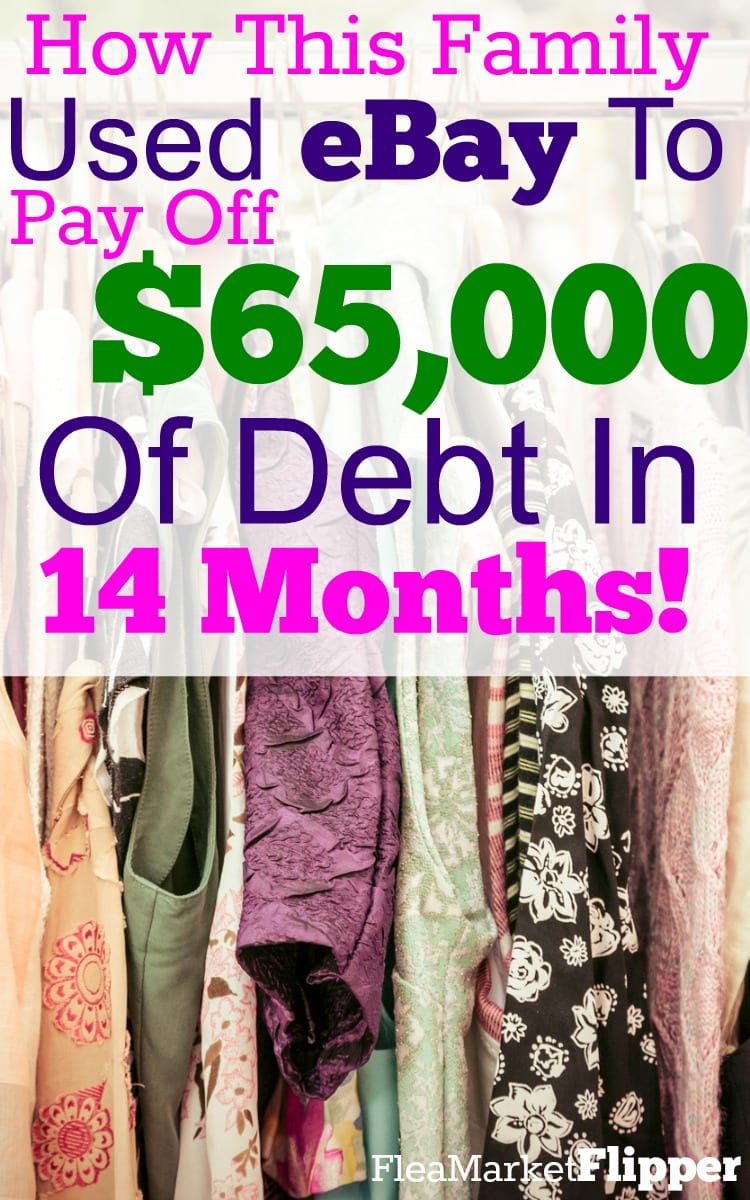 How This Mom Of 6 Made $3,187 On ONE Flip By Gaining Confidence In Shipping Large Items
How This Single Mom Went From Working Two Jobs To Making $5,000 Per Month On Her Flipping Side Hustle
How This Couple Who Adopted 6 Kids Made $26,000 Last Year With Their Flipping Hobby
 
How This Family Used eBay To Pay Off $65,000 Of Debt In 14 Months!