Flea Market Flipper Resources
*This page contains affiliate links. We never promote anything we don't use or love ourselves. We may get compenated for links clicked at no extra cost to you. Thank you so much for your support! Please see our full disclosure for more details.*
Below are some of the best apps, programs, websites, courses, and e-books that we use for both flipping items for maximum profit, and also for our website/blog. I hope you find this page helpful and reference it in the future when you have a question on any of the below topics.
Flipping Resources
Paypal – Used to accept payment and send payment on eBay and many other internet sites. I now have a Paypal debit card and use that for some of my flipping purchases.
 – We can attribute about 85% of our income to eBay. It reaches so many more people than local sites and an item can be sold for more profit.
OfferUp – A local selling site and app. I love this for finding items and have found some pretty great flips (like this flip I bought for $40 and sold for $1,000).
Craigslist – A local selling site and app that most everyone should be familiar with.
uShip – One of my favorite shipping companies for shipping my large items. You can set up an account here for free.
How to Find FREE Items to Resell For Profit ebook – My first ebook to help you find some great items to sell without any investment needed.
The Art Of Shipping: How to Package and Ship Large Items for Ebay ebook – My 21 page ebook all about how I package and ship large items to make the large profit that we do.
Amazon Prime – I started using Amazon last summer and I had no idea what I was missing out on! Ha. I buy Packaging Tape
from here regularly and other little pieces and parts something that from the flea market I might need before I can sell it. Try Amazon Prime 30-Day Free Trial
Budget Resources
Budgeting Made Easy: Thriving on Any Income ebook. Budgeting is TOUGH. Budgeting on a variable income is VERY TOUGH! Check out Charissa Quade's ebook all about budgeting on any income. Also check out her guest post on our blog: 4 Powerful Ways to Make The Most of Your Variable Income.
Financial Reboot – This course by Tracie Fobes of Penny Pinchin' Mom is phenomenal! It's for those really serious about getting rid of debt once and for all!
Blogging Resources
We started this blogging journey at the end of 2015 and we have learned a TON over this time. There is so much to learn about blogging and there is no way to absorb it all at once. Here are a few of the resources that have helped us over the last year and a half:
Green Geeks Web Hosting  There are a lot of web hosts to choose from out there! We actually have had two other ones prior to having GreenGeeks. We used to use HostGator and then GoDaddy, and while they can be good with some some things, they both aren't great for speed. You want the pages to load quickly for your reader because who has the patience to wait a full 10 seconds.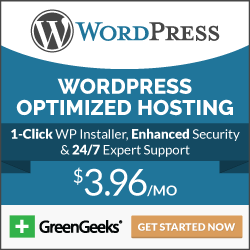 Aweber E-mail Service – Again there are a lot of choices out there! We chose Aweber because after we figured them out, it wasn't hard to integrate with our site and send out our e-mails. So far we have been happy with it. Check out their FREE guide on What You Should Write in Your E-mails.
LeadPages – This is a great resource for creating squeeze pages, sale pages, opt-in pages, and any other kind of page that has a call to action. They have great webinars, trainings and support which is SUPER important for these us non-techy people.
SendOwl – Have a product, digital product or service you want to sell online? SendOwl has to be one of the EASIEST platform to use for this. Again, a huge bonus for us! This is what we use to sell all of our ebooks.
Making Sense of Affiliate Marketing – If you want to monetize your blog THIS is an absolute must course by Michelle Schroeder-Gardner. (Umm, she makes over $100,000 every month by blogging – She has a few tips to share). I wish we had done it when we first started. It also may be my favorite Facebook group ever to interact with.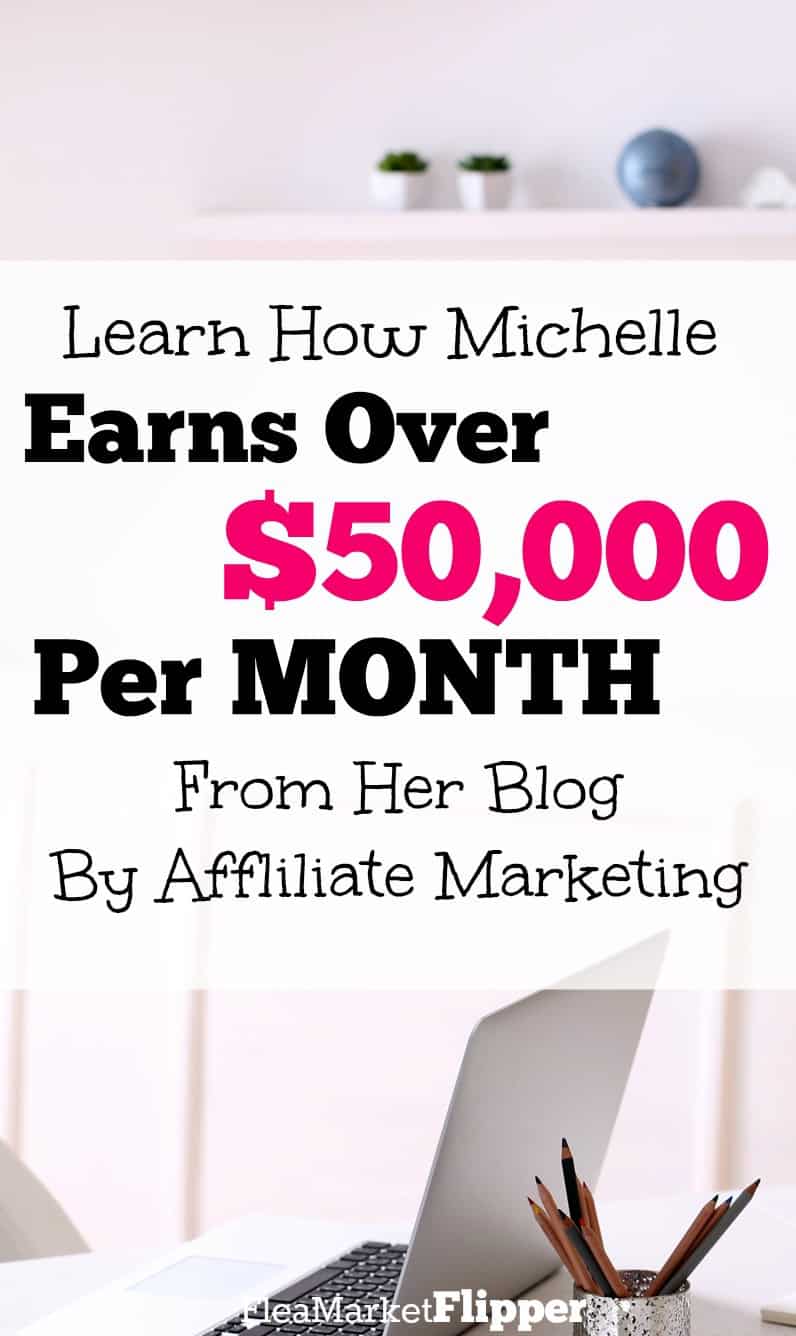 Tech Support – In case you haven't guessed, we aren't super technical around here. We recently were referred to Grayson Bell from imarkinteractive.com for tech help from a group of bloggers (that awesome Facebook group I was talking about above). We have to refer him and his resources to everyone else that needs tech support because he was so super helpful in what we have needed so far for the blog. We will be using him again very soon I am sure! His e-mail is [email protected]
Social Media Marketing
Social media marketing is always changing. We will be updating this section periodically as algorithms and trends change. This is what is currently working for us at the moment. 
Facebook – Check out how Brittany Ann went from 2,000 Facebook followers to 100,000 in 5 months! We just started implementing these strageties and are already starting to see growth! Can't wait to see where we will be in 6 months!
Pinterest – Pinterest is our NUMBER ONE source of blog traffic right now. Do not just overlook it, it's a very powerful tool. Group Boards are where it's at to grow your following. Check out Caroline's Group Board Mastery course to help grow your Pinterest account.
Life and Business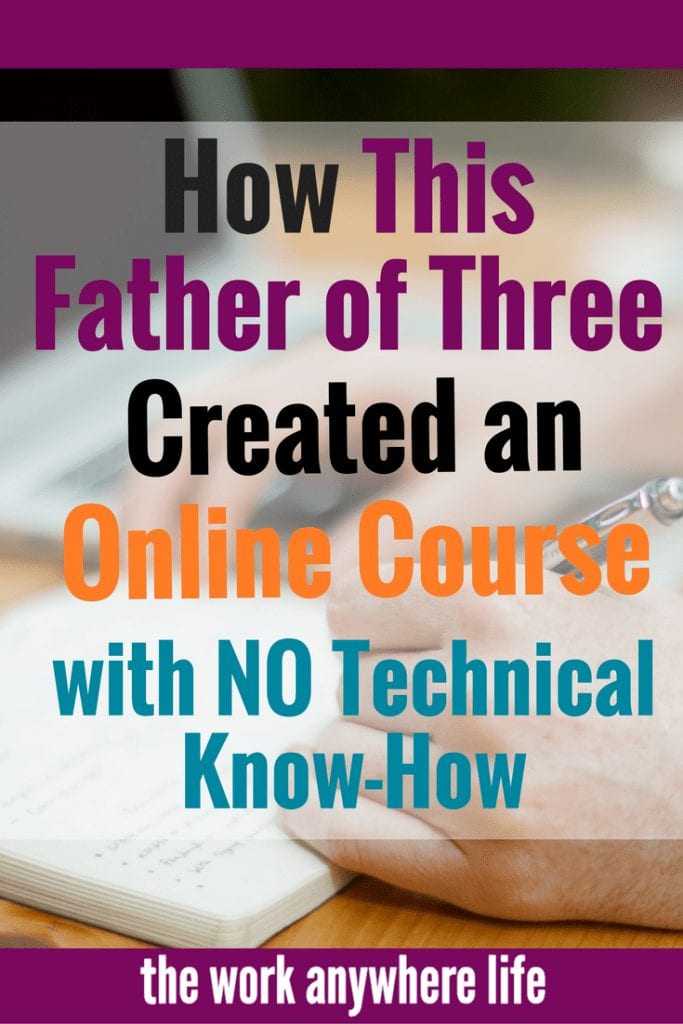 Mindset University – If you have big dreams and goals but for some reason you are not hitting them time and time again, then you need to check out this course! Our friends at The Work Anywhere Life, Ben and Caitlin Pyle have created a brand that has made over $1.7 MILLION in the past 2 years. We probably wouldn't have believed it if we weren't friends with them for several years before they broke through barriers and way surpassed their original expectations! They know their stuff and can be super helpful for you to finally break through your road blocks and HIT THOSE GOALS! These two are the reason that the blog Flea Market Flipper even exists. Caitlin even helped with the name. 🙂 Seriously – check them out! We are featured on the blog too! 🙂
FOLLOW THE FLIPPING ADVENTURE: