The Sleep Number mattresses have been one of the top items I have purchased to date!  Why so great you may think?  It is just a bed right?  Well, these mattresses are desired by a lot of people, but are really expensive for many people to buy, so if they can get a good deal on a nice one, then many go for it. The thing that makes this one of my TOP purchases, though, is that I didn't just buy one.  I bought 60!  Yep.  60! I found a hotel selling them on Craigslist and bought all that they were selling.  I actually found these the weekend that my second daughter was born, and had to leave the hospital (the day after she was born so mom and baby were set and resting) to go pick up the second round of mattresses.  I have been selling several a month for the past year, and I am down to my last 20.  They have been an awesome income-producing item each month.  Here is the breakdown of expenses and profit: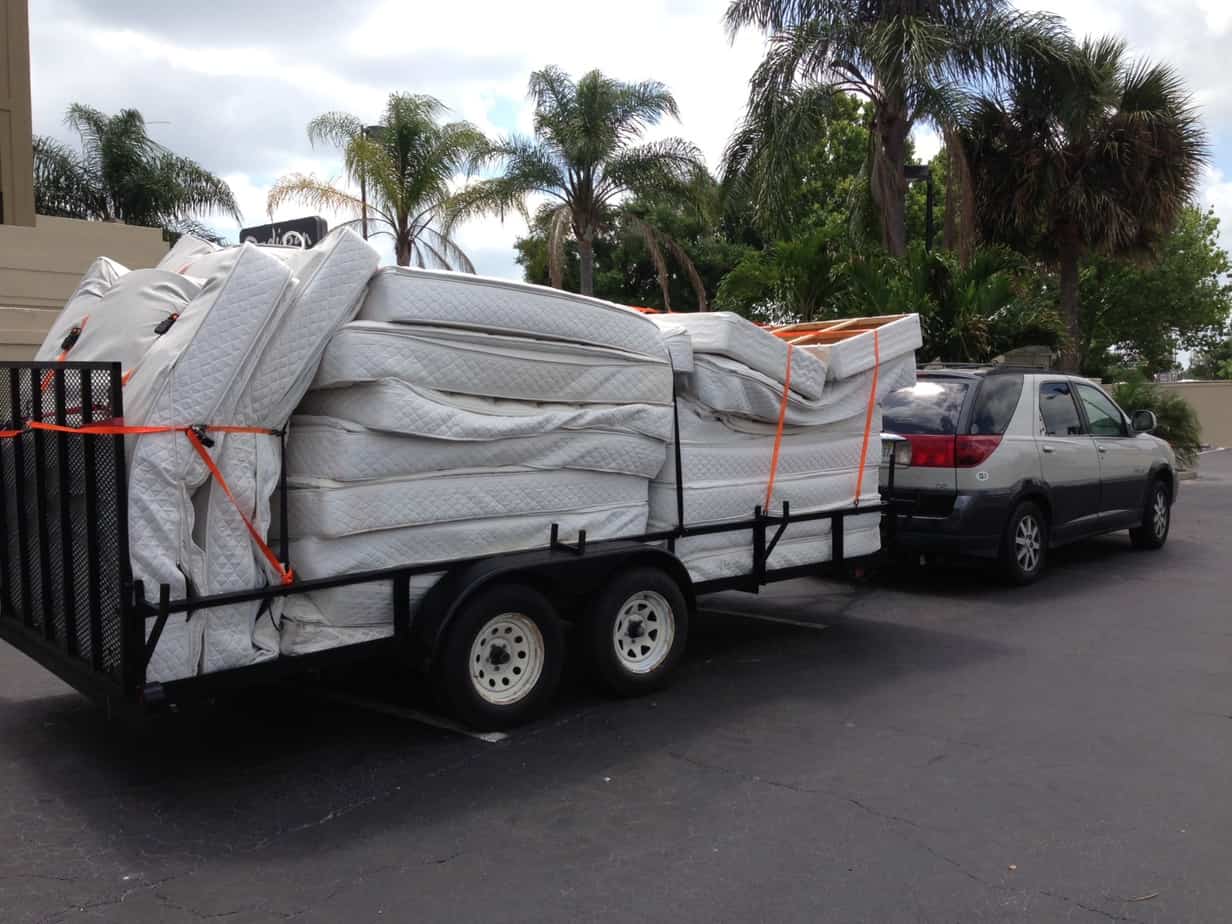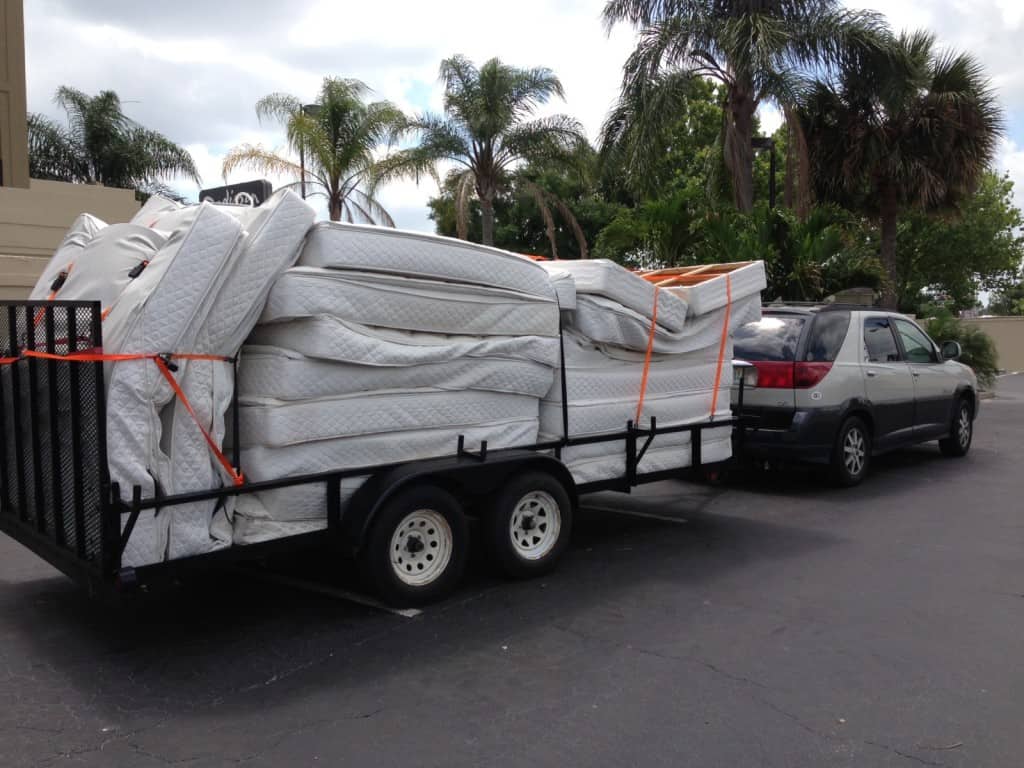 Bought each mattress for: $60
Money for washing each one $7
Storage fees (approx) $25 each (Unit is $100/month)
eBay fees: $65
Paypal fees: $20
Total cost per mattress: $177
Typically sell for: $605
Total profit: $428 each mattress*.  ($25,680 profit for all 60.)
Numbers do not include shipping.
*Buyer pays shipping.
These numbers are if I sell them on eBay. If I sell them through Craigslist, I make an extra $85 per mattress.  I sell 65% through eBay and the other 35% through Craigslist.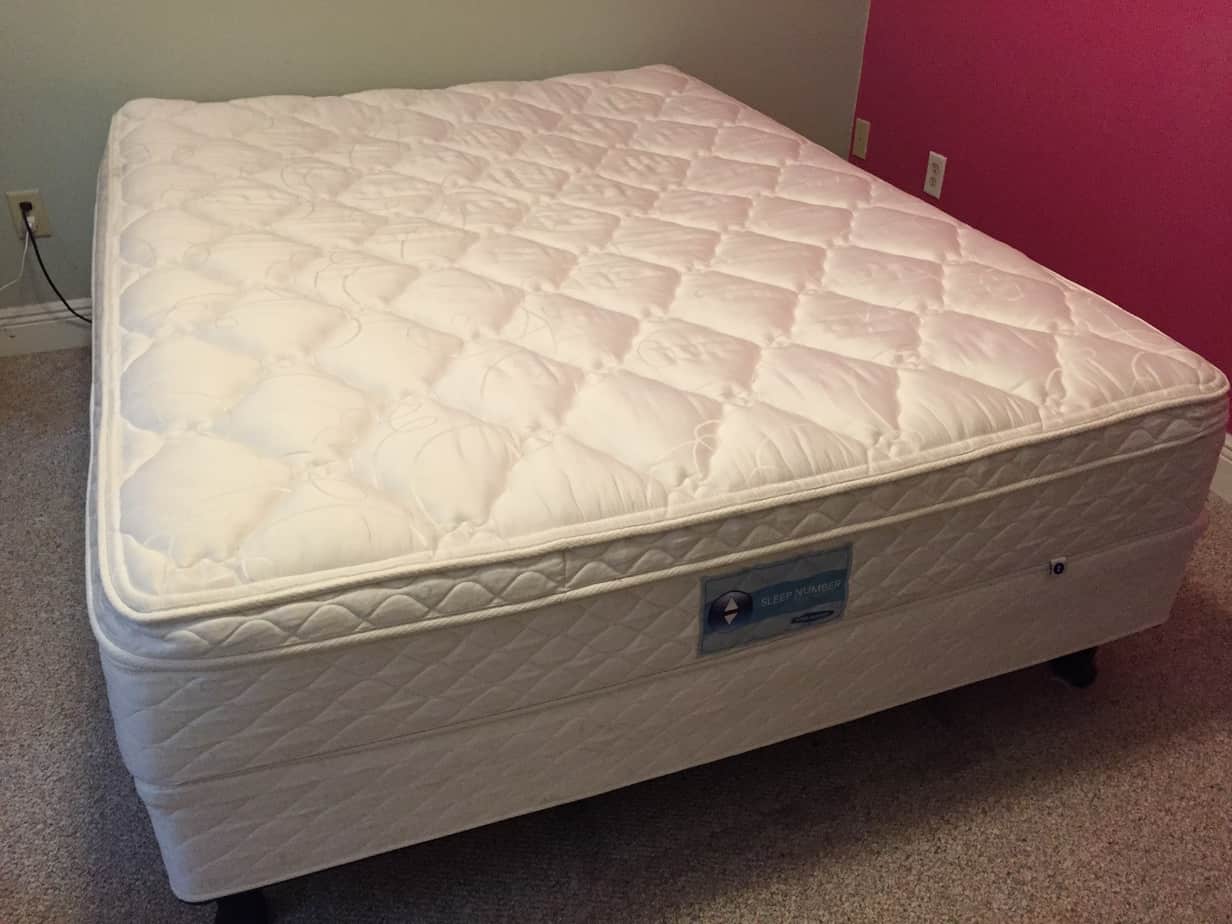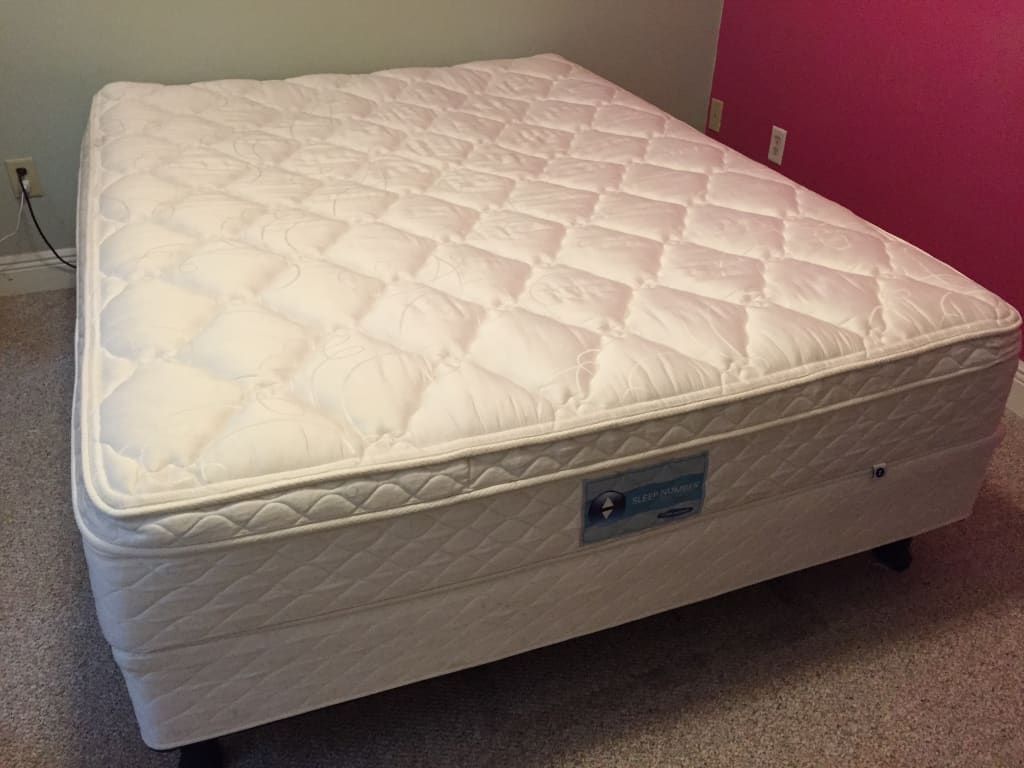 I was pretty proud of this investment. It took me a little while to figure out the best way to clean, store, post, package and ship these mattresses at first.  But after a couple of runs, the process works like a well-oiled machine now.  Since these mattresses are made up of foam pieces and air chambers, I can break them all apart and wash the outside cover.  I usually hang them up outside in the sun and spray any spots with some Shout and let them soak.  Next, I take them to the laundromat down the road and throw them in the large commercial washers. They wash on high heat with bleach and detergent and come out very nice and clean!  I hang them out to dry until they are ready to be folded and ready to ship out. I did run into a small problem when it was raining every single day for a while this summer.  I had to put up a temporary clothesline in my wife's workout room so the mattresses could hang to dry.  It worked great, so I could keep selling them!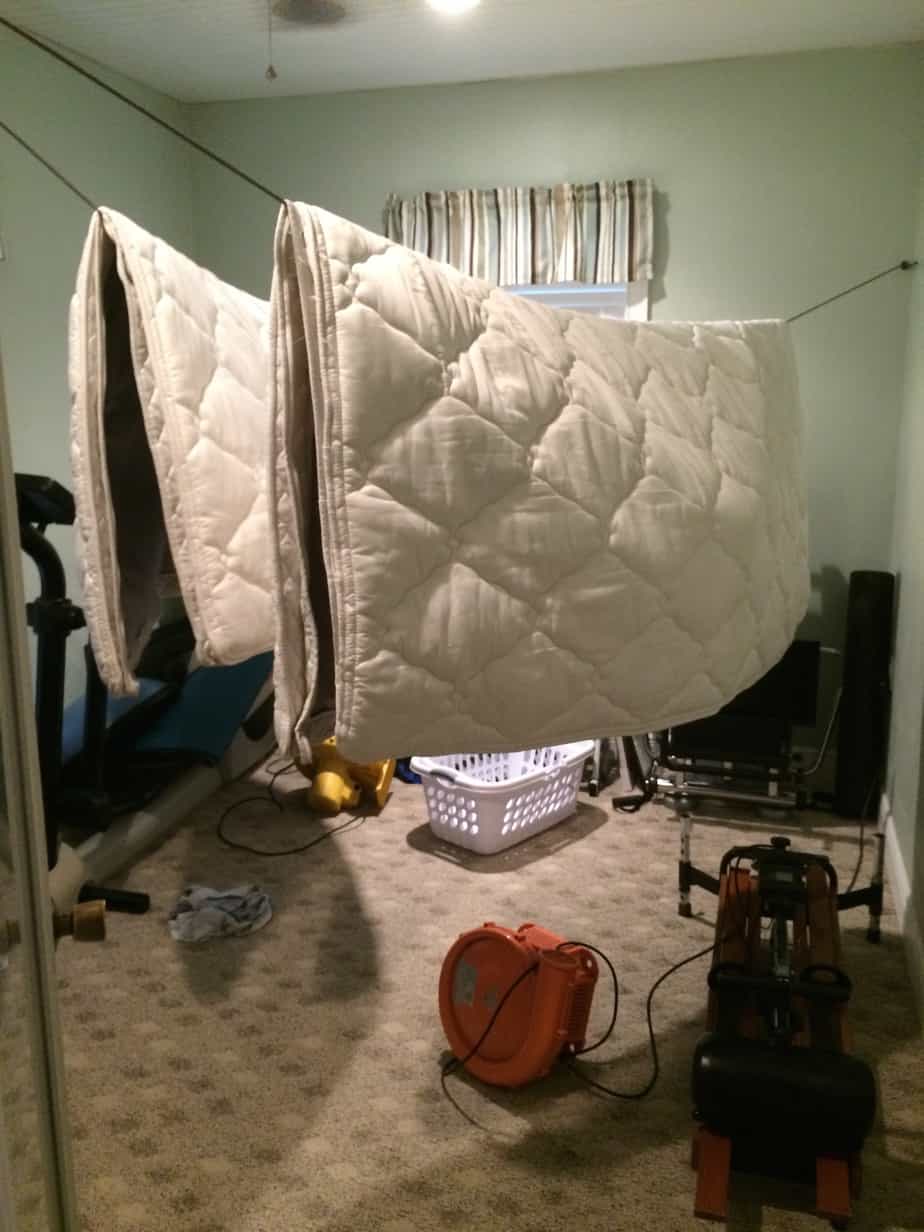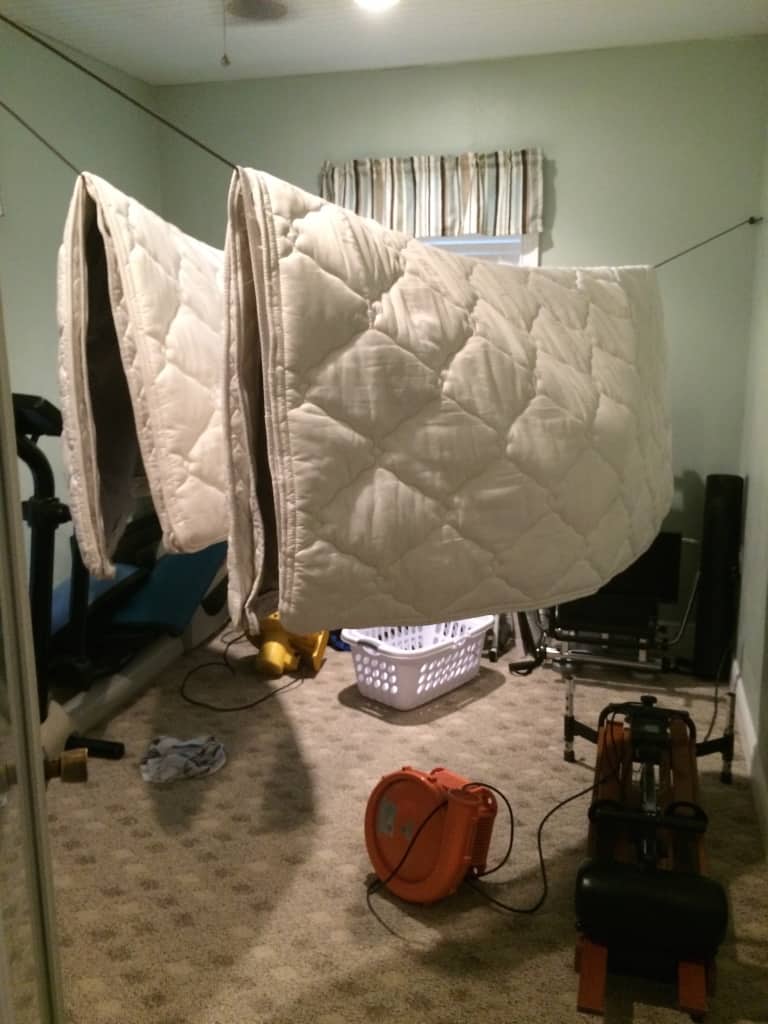 My wife wasn't so excited about this large purchase (she usually isn't on these ones), but she is happy now that I had made the decision to purchase these last year.  She should know by now that I know when I see a good deal.  😉
Check out the 5 apps that I use on a daily basis to help me sell these mattresses! (And every other item that I buy and sell). Download the PDF HERE.
Looking for a way to get started flipping items with ZERO up front investment? Then check out my e-book 5 Ways to Get FREE Items to Resell for Profit to help you get started.
Related Posts:
How I Made $9,290 in ONE Month of Flipping Flea Market Items
A Sneak Peek Inside a Flea Market Flipper's Storage Unit
Three Ways to Save Money On Shipping eBay Items