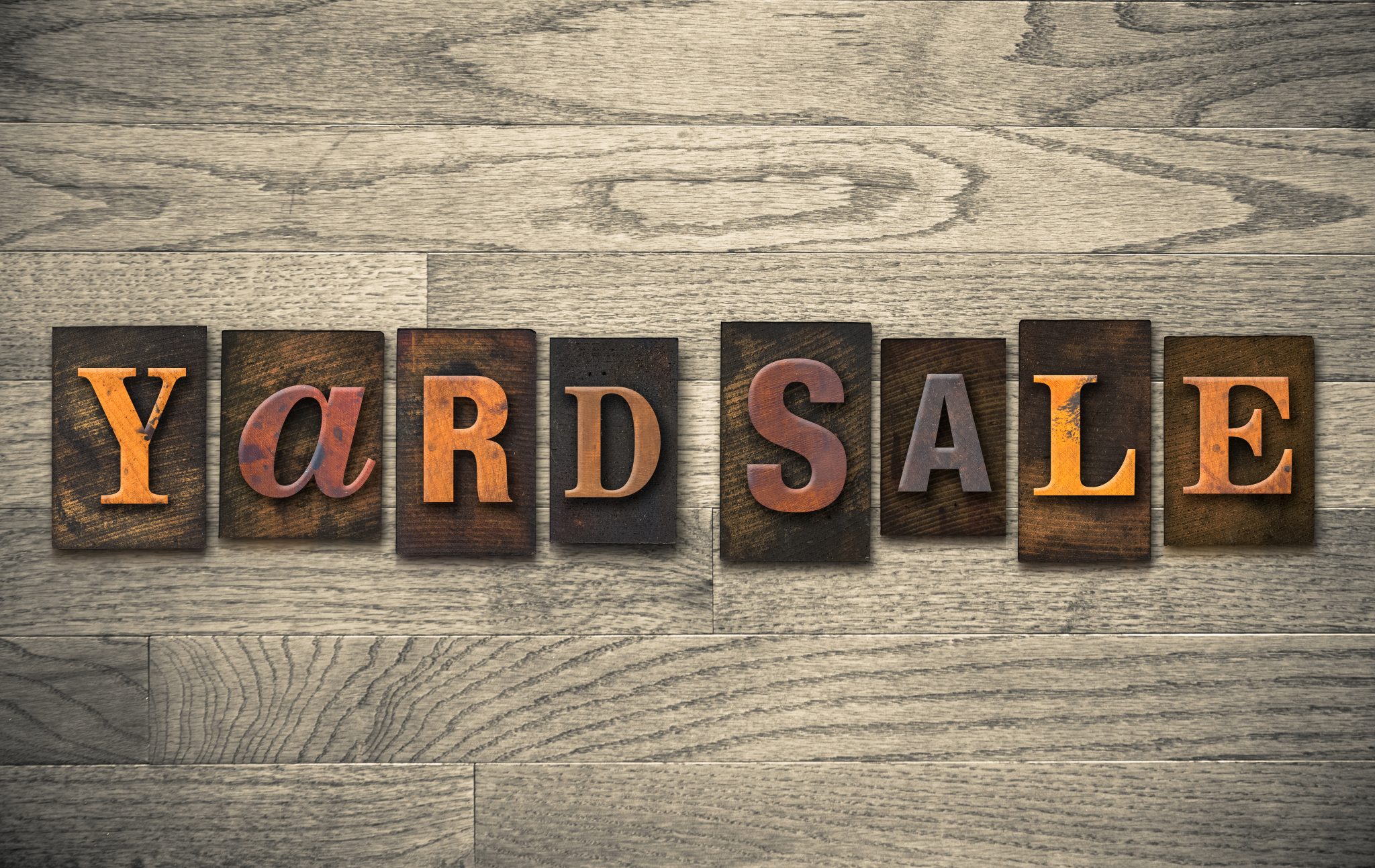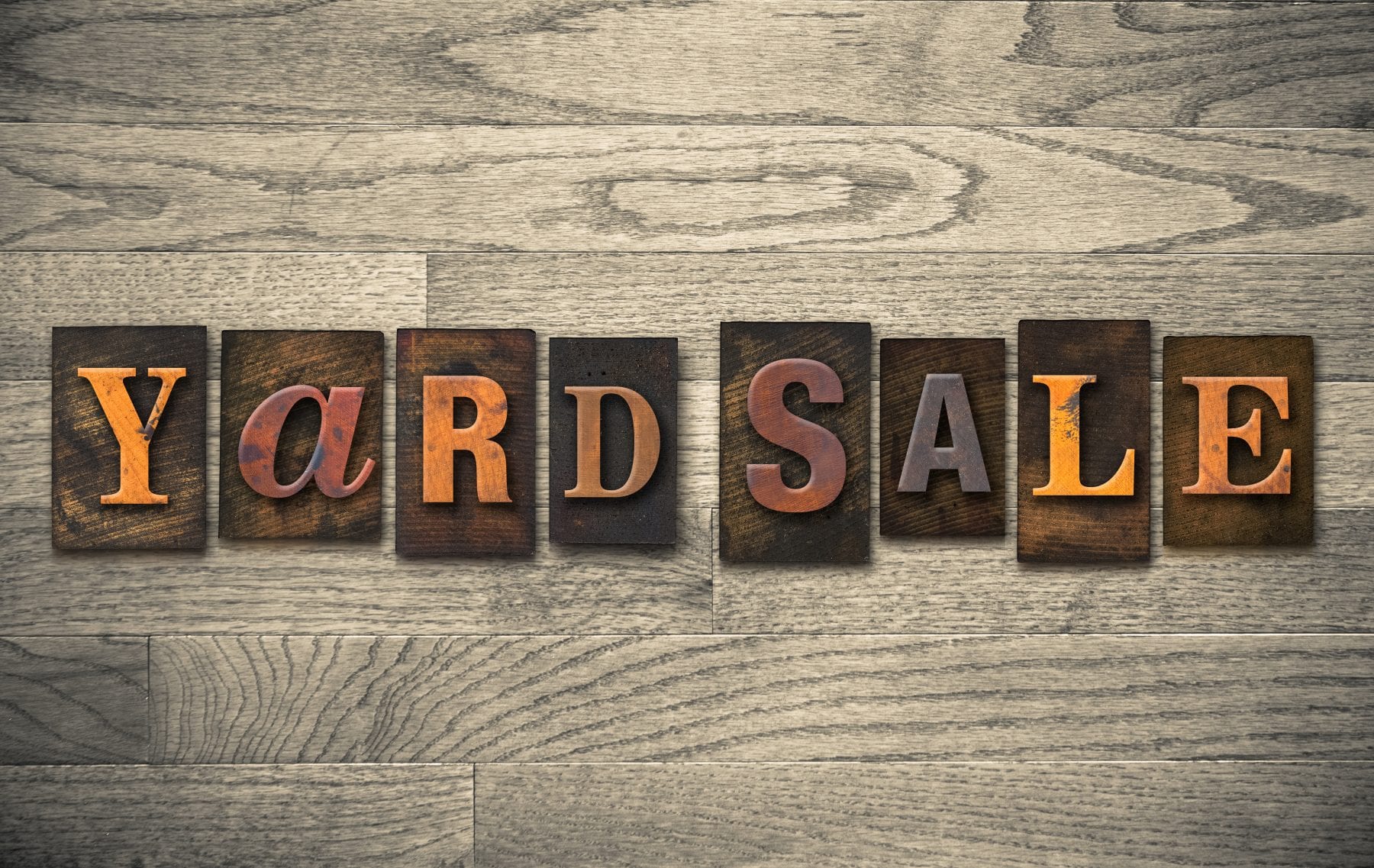 February 14, 2020

Facebook Yard Sale Sites: How To Make $500 THIS Month

Are Facebook yard sale sites the best place to sell you stuff?

So you've done some decluttering and now you need to get rid of the stuff.

But where's the best place to sell it?

It just might be Facebook Yard Sale groups! Yes, I know that may sound a bit unusual, but we use them and love them.

We've been able to make thousands of dollars from selling stuff on Facebook Yard Sale Sites & Facebook Marketplace.

In this article we will look at how you use Facebook yard sale sites and how you can make a lot of money from them this month.

Ready? Let's get started:
What Are Facebook Yard Sales?
This isn't a term that's banded around a lot, so we understand why this may sound a bit odd. A yard sale – on Facebook?
When you think of Facebook you tend to think about catching up with old school friends and having a browse through someone's latest vacation pics, but that's not all that you can use it for.
Believe it or not but Facebook is a really good platform to sell your things on.
There are 2.37 billion Facebook users in the world (which is crazy!), which means a lot of people on there doing more than mindlessly scrolling.
This also means that there are probably a lot of people in your local area who are on Facebook, which is perfect from a local selling standpoint.
The great thing about selling on Facebook specifically? People trust it. It's not a random online site where you have to enter your card details to make a payment, and people like that.
Facebook Yard Sale sites are basically where you can host an online garage sale.
Facebook Yard Sale Groups VS Facebook Marketplace
You may have heard of Facebook Marketplace and are wondering what the difference is between the two.
Facebook Marketplace is also amazing for selling on, and we highly recommend selling on there as well. (It's actually quite easy to upload your item to Facebook Marketplace & to the yard sale groups at the same time).
What we love about Facebook Marketplace is that they categorize it all for you, whereas the Facebook Yard Sale groups are typically in chronological order.
Facebook Marketplace also reaches more people than just the groups and is more public.
We recommend listing on both Marketplace and the group sites to get your item seen.
Finding groups
It's pretty easy to find Yard Sale groups on Facebook. To do a yard sale search, log into your Facebook account and click on the search bar at the top.
Then type in your town followed by a term such as "yard sale" or "yard sale group". You could also try terms such as "buy and sell".
When you find a group that you want to join you will have to send a join request to the group. To do this you need to click on the button that says "Join group".
A lot of the time there are admins who will manually approve you so it may show up as pending at first until your request has been approved.
If all else fails then ask your friends if they know of any good Facebook garage sale groups in the area.
Are Facebook Yard Sale Groups Worth It?
In a word – yes! Facebook Yard Sale groups are the perfect place to start selling your possessions online and do an online garage sale.
If your item doesn't sell then that doesn't have to be the end of it as you can always sell on other sites or have an actual yard sale!
Yard sales are a lot of work though, and this is one of the easiest ways to make money online.
The fact that you are selling to a potentially big audience (dependent on the size of the group) and there are no fees, is great.
Not only that, but there are more specific groups on there that could make your chance of selling even greater. I have seen groups for electronics, specific branded clothing, furniture and more.
How to Sell on Facebook Yard Sale Sites
Once you have signed up to and been accepted, you can start creating your listings.
Before you put your listings up though, you will need to read through the Facebook Marketplace rules of the group.
Each group will have its own set of rules, and you need to make sure that you follow them or you could risk being removed from the group.
Rules could be things like how many times you are allowed to post per day, whether you need to create an album to put all your listings in etc. It will vary from group to group.
To create a listing you will need to be within the group and head to the top of the page. Where you would usually post a status or photo on Facebook there should be something that says 'Sell Something'.
It will ask you to enter the following information:
What you are selling (give it a title)

Price

Location

Description

Photos
It's important to include as much information as possible, including any issues problems with what you are selling. You should also include dimensions of any of the things that you are selling especially when it comes to furniture.
It can be handy to take a photo next to another object for a size comparison.
Make sure that you take really good photographs as this can make or break your success with selling on the platform. Try and take photos with a decent camera (smartphones usually have great cameras) in natural light.
If you are going to do any editing of the photo make sure that you don't change the color of the item. The buyer is going to want to see the same item that's in the photo, in person.
Once you have published your listing it will either come up on the page straight away or it will have to be approved by the moderators first.
You can either create an album for your listings or do them individually, depending on how many items you have to sell.
If people are interested then they will either comment on the post (which should give you a notification) or will send you a message.
There is an etiquette when selling in Facebook groups that the first person to comment on the post should have first dibs.
There are some abbreviations or phrases that people use in Facebook groups which we will go over below:

DM or PM – this means direct message or private message. So when someone says that they are going to DM you this means they are sending a message to your inbox on Facebook

ISO – this means In Search Of. This is what people may say if they are looking for an item in particular

PPU – this means pending pick up. What they mean by this is that they have promised the item to someone and are waiting for them to pick it up

Cross posted – this means that they have posted the item for sale in other groups as well

BNWT – this means brand new with tags. NWT (new with tags) could also be used
Don't get carried away and start posting about all kinds of things on the groups such as promoting your own business, as this is usually not allowed (and will probably get you banned from the group).
We are in about 14 Yard Sale Groups currently. Here is a quick video Melissa did on how to post an item on Facebook and multiple yard sale sites at the same time.
What Should You Sell on Facebook Yard Sale Sites?
When it comes to selling things online, it's always good to have a look at what kind of things are selling on there already.
It's easy to think that no-one would be interested in your old junk, but you'd be surprised!
There are tons of things that you can sell on Facebook Yard sale sites such as:
Furniture
Electronics
Gardening tools
Kids toys
Clothes
Vehicles
Take a look through the groups and take a look at what other people are selling on there.
We sold this chair that we found sitting on the side of the road on Facebook for $50!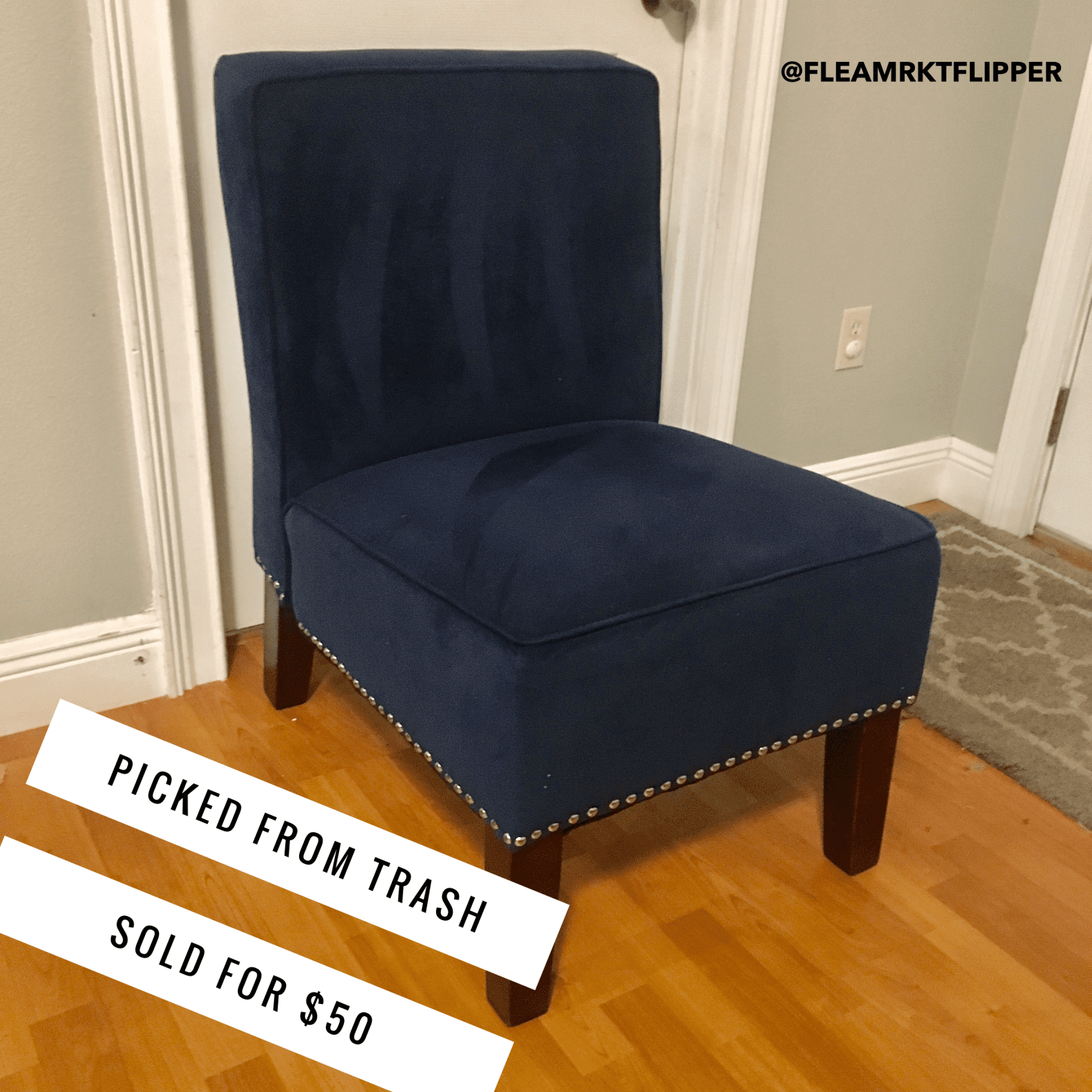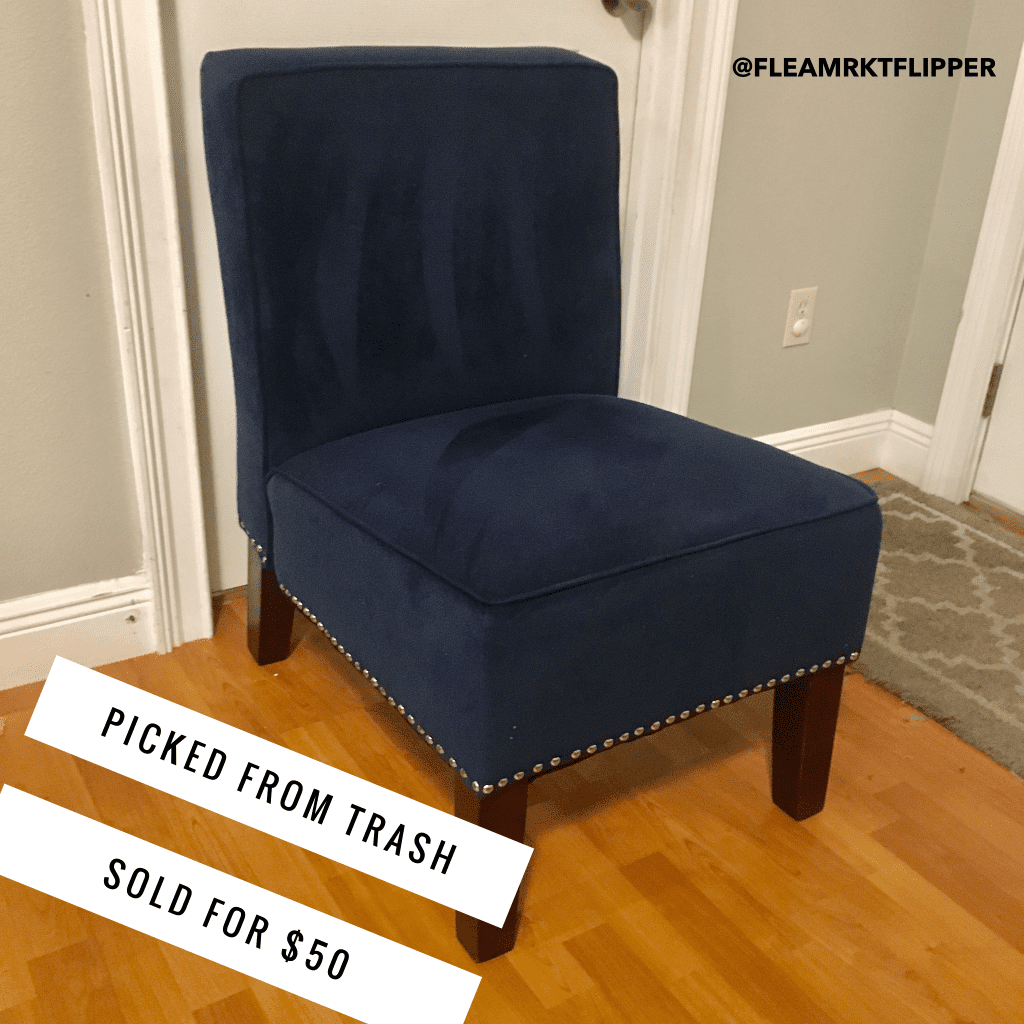 And also this queen headboard and footboard for $150!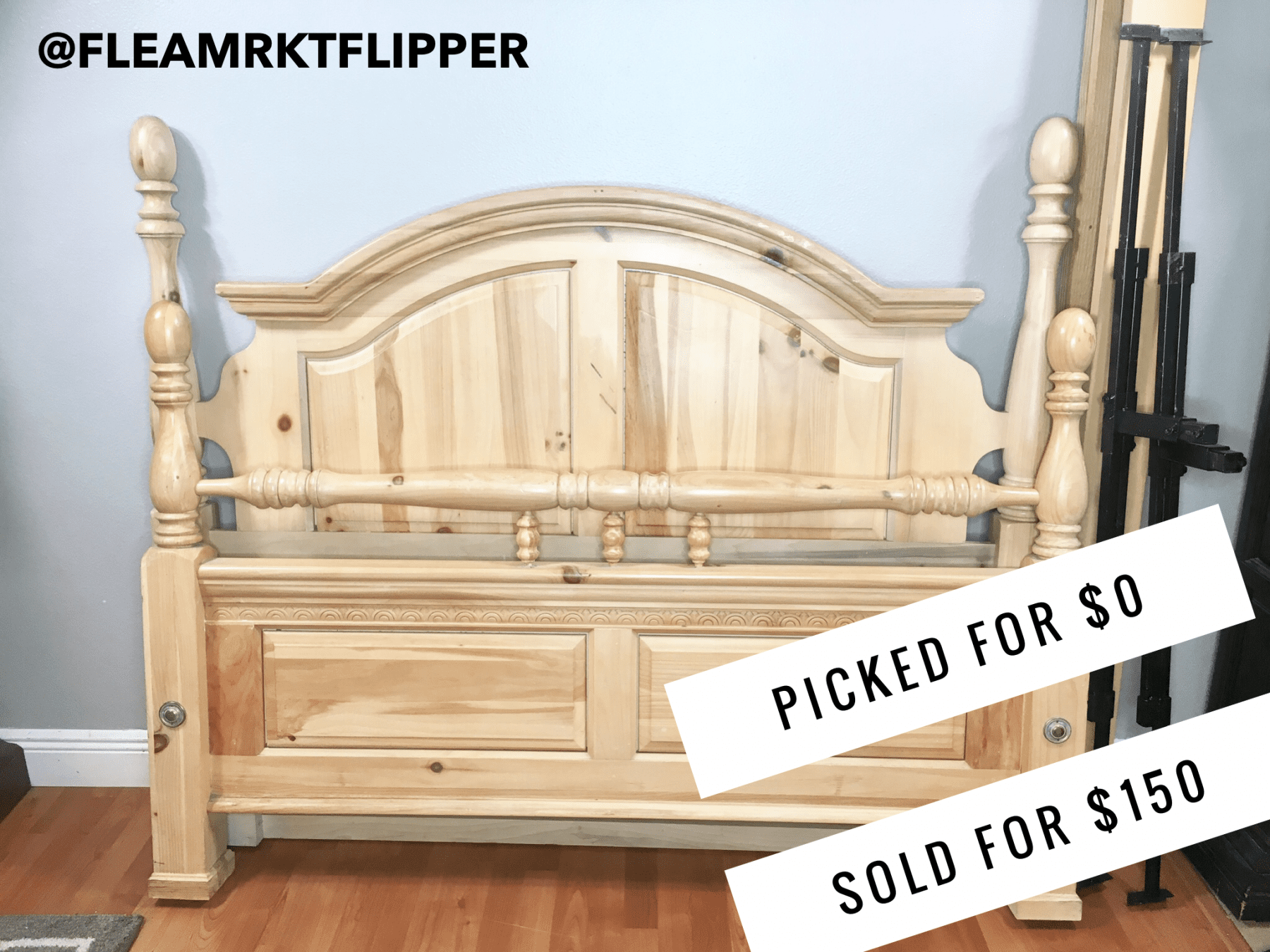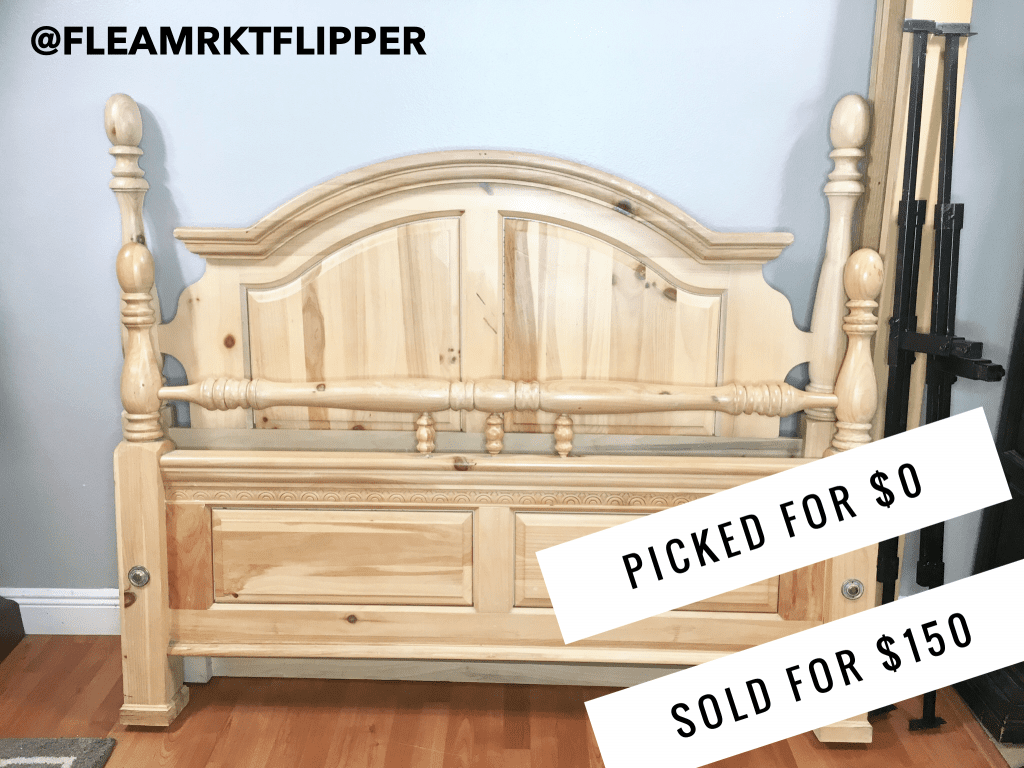 Things that sell well tend to be things that were expensive to begin with, so that people can get a bargain. Examples could be more of the furniture and electronics listings.
Big things are also a great place to start for the best items to resell for profit.
Before you start listing your items make sure that they are clean and in working order. Sometimes when things have been left in the garage for a while they need a wipe over and a check of the batteries.
The Best Place to Start is Finding Things in Your Own Home
Start by having a look around you and see what you have lying around. Look in your closet, garage, attic, shed and so on. Anywhere that stuff could be hiding!
It's always good to start with items that are in your own home because you don't have to pay anything to get started with selling.
You could choose one area to start with first so that you're not overwhelmed. I like to start with the bigger, bulky items first so that you can see the benefit of having more space once they're gone.
You could also have a browse through the local groups and see if anyone is looking for anything in particular.
Things You Haven't Used in a Year
When you are looking for items around your home to sell, it can be tough to let go of some things.
A good way to do this is to look at what you haven't used in a year. If you haven't used it in a year, then it's just sat there collecting dust, and it's unlikely that you'll use it this year too.
A tip for doing this with your clothes is to turn your hangers round the opposite way once you have worn the clothes, so you can see which ones are round the other way and know what you haven't been wearing.
Safety When Selling Online
It's important to keep safety in mind when it comes to selling online, and be sure to put this first.
Don't ever post any personal details on the groups – so not your home address, phone number, what time you'll be home etc.
When the buyer is collecting the item you can choose to meet them in a public place. If they will be coming to your home make sure that you are not on your own.
If something doesn't feel right at any point remember that you are allowed to pull out of anything that you are not comfortable with.
Tips for Selling on Facebook Yard Sale Sites & Facebook Marketplace
In order to be successful with selling on Facebook Yard Sale sites, there are some tips which we can share with you from our experience.
Be Prepared to Haggle
Even if you are selling your item for what you think is a low and fair price, you'll probably still have someone try and haggle the price down.
The best way around this is to factor in some wriggle room for haggling when you are setting your prices.
Set the price a little bit higher than you would be happy to take for it, so that you can be haggled down to the price that you were originally going for.
This means that the buyer is happy because they think they've got a bargain, and you haven't lost out on any money.
Not only that, but if nobody haggles you down on price, then you will get more money for your item than you were expecting!
Take Payments in Cash
There are all kinds of scams that go on with selling online unfortunately, and the most common one is to try not to pay for it.
People will send fake Paypal payments, forge checks etc. The best way to combat this is to ask for cash upfront.
Respond Quickly to Buyers
Things move fast on Facebook, and potential buyers will want a quick response. They will also more than likely want to collect the item really quickly as well.
A quick response means less disgruntled buyers and hopefully no-one walking away from the sale.
You may even get repeat custom from buyers who see your posts and know that you are a good person to buy from.
Start Your Own Facebook Yard Sale Site
We've discussed how great Facebook Yard Sale Sites are, but what if you don't have any in your local area? It's time to set one up yourself.
To create a new group on Facebook you will need to head on over to "Groups" on the left hand side of the page. Then click on "Create new group".
Next will be giving your group a name and beginning to add members to it.
It's up to you to decide the rules of the group. Make sure you include what can be sold, what frequency, where you need to be selling from (the local area) and general rules about being kind.
If you would like some more encouragement to make some money on Facebook, jump into our 14-day challenge to make your first $100 selling online!
Do you sell on Facebook Yard Sale Sites? What's the best thing you've sold on there? Let us know in the comments below!
Further Resources
FREE Workshop How To Turn Your Passion of Flipping Items Into A Profitable Reselling Business
Related Posts
How This Mom QUIT HER JOB To Flip Items Full-Time (And Was Able To Pay Off $12K Of Debt In 5 Months!)
How This SAHM Made $1,000 In Her First Month Flipping Used Items
FOLLOW THE FLIPPING ADVENTURE: