December 06, 2019

From Trash to Treasure: Turn Unwanted Items Into Cash!

"One man's junk is another man's treasure." How many of you have heard this trash to treasure saying?

Melissa's dad used to say this all. the. time.

There is a lot of truth to it — especially when you are in the business of flipping used items.

And what's even better than finding a great deal on an item is finding items to sell that you got for free!

We love finding free items, and tend to spot them almost on a weekly basis.

We make it a point to walk to our downtown area (about a mile away), about 5x per week. Melissa and I really enjoy that time to either plan out our day (if it's in the morning), or recap our day, and plan the rest of the night and week, and come up with new ideas (if we walk in the evenings). And just to clarify – most walks are with our three kids in the strollers. They are with us pretty much all the time. 🙂

On these walks we regularly find things in the trash. Since we are walking we can only pick up things that will fit in the stroller, so if it's larger we try to come back with the car and pick it up.

Just this week we found $1,500 in the trash!

We found:
A golf bag case (worth $50)
A Dyson DC 35 hand held vacuum (worth $200) 
5 teak wood patio chairs (worth $1,250)
Check out us going back and throwing the items in the back of the truck.
And here is a clip from what we found last spring on another walk.
Trash to treasure flips
Just a couple weeks ago we were walking down the road, and Melissa noticed a toddler bed in the trash. It appeared that a family had just moved out and dumped a lot of stuff on the side of the road in their trash. The toddler bed was a blue plastic and she was familiar with the brand. Once we got home, I drove back in the truck to pick it up. She posted it on Facebook  and sold it for $40.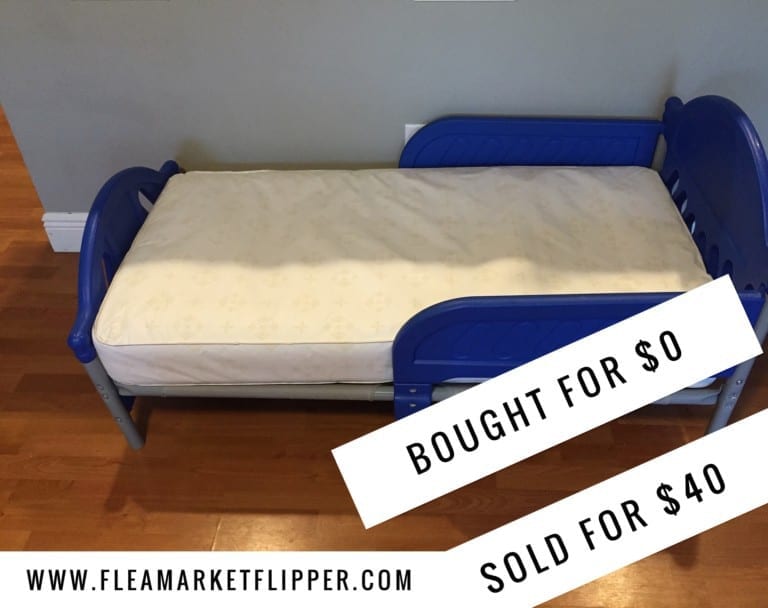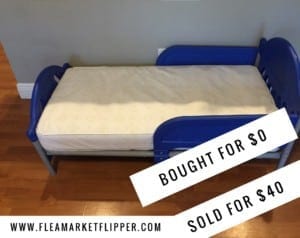 Another freebie we got was this Barbie Corvette kids' car. My sister was moving and she was going to throw it in the trash because she didn't have room at her new place, and her daughter had outgrown it. I was helping her move so I just took it home with me. We posted it online and sold it for $100!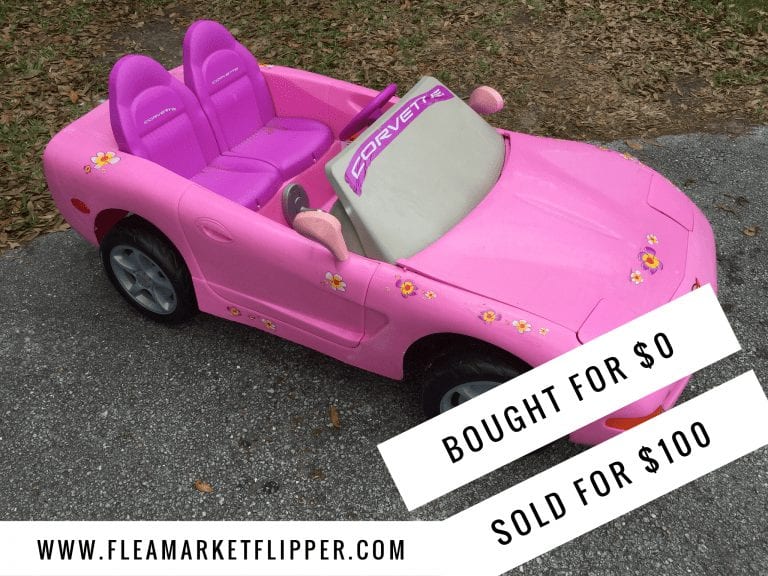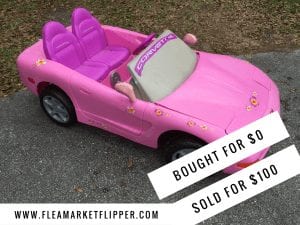 Just recently we had two free items referred to us by friends who know what we do for a living.One was a cinderella princess bed.
One of Melissa's friends who deals with property management let us know that this was at a property and it was going to the trash unless we wanted to pick it up.
We told her YES! And went to pick it up. We had sold one of  these a few years ago, so knew that it would sell for decent profit, but had no idea it would go for $589 on eBay!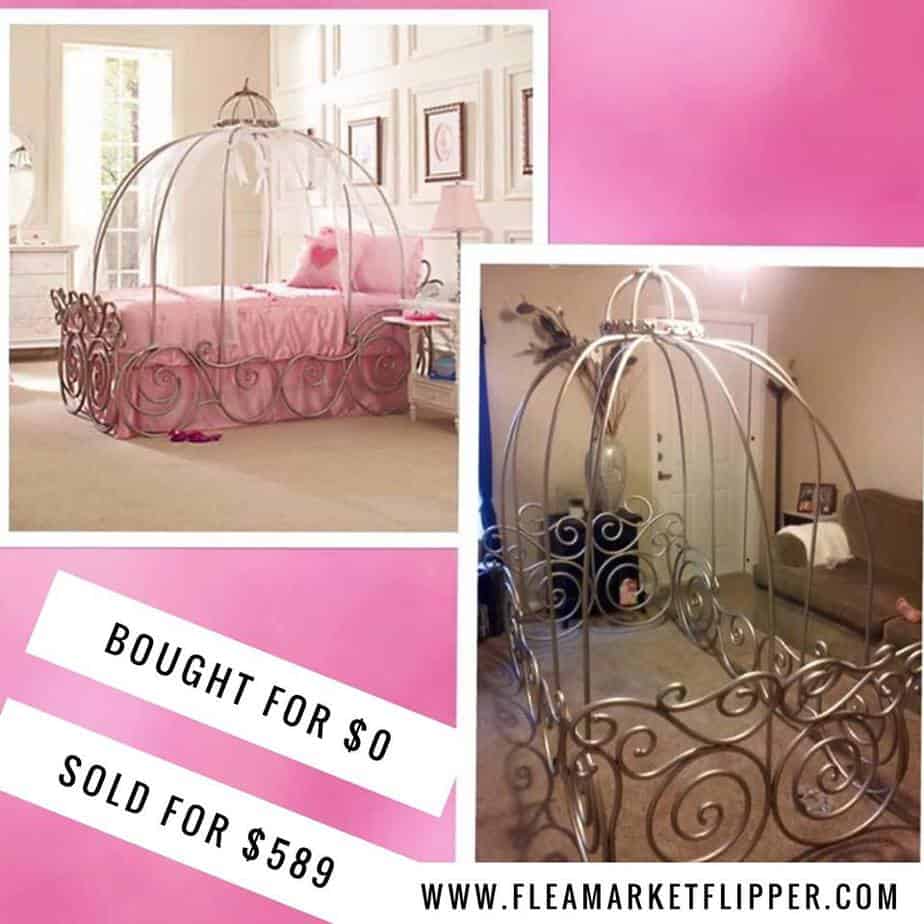 The other free item was a play set that was given to us by a friend of a friend. This friend was moving and needed this play set gone ASAP. We basically had that afternoon to pick it up because they were moving out the next day and putting it on the curb.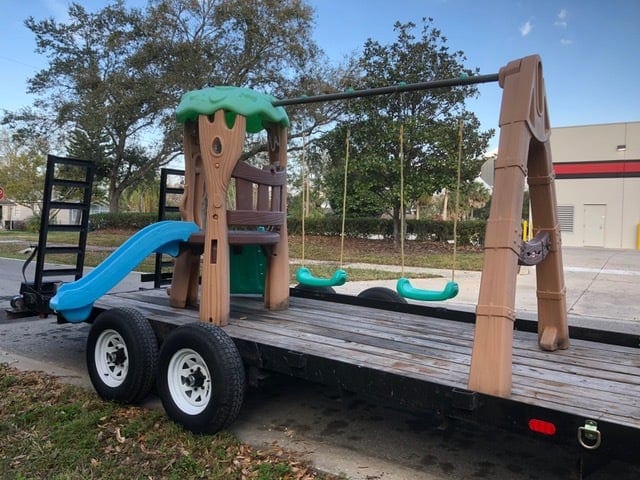 We were able to sell this children's play set for $300.
And after our kiddos had played with it for a week. 🙂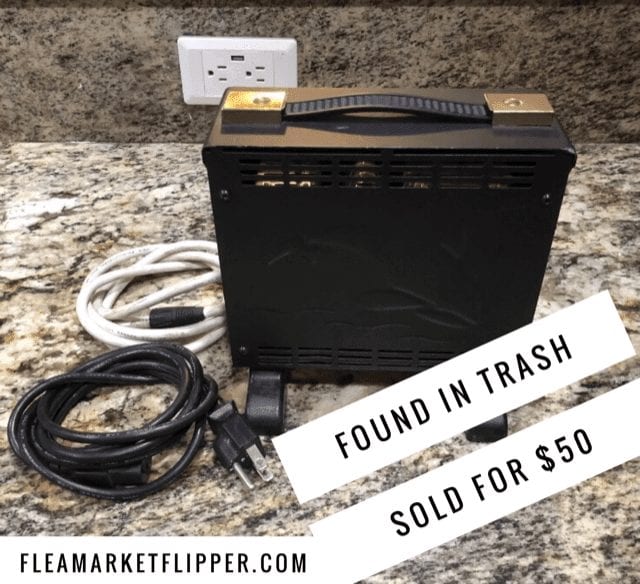 Another recent trash to treasure item was this power chair battery charger we found on a walk back home one evening. We were able to sell it for $50 on eBay!
Those 5 flips alone were $1,079! And all out of the trash!
We basically had to take the items home, take pictures, then post them. Not too bad for an extra $1,079.
These are just a few examples of some items that we have gotten for free recently.
Basically we are always keeping an eye out for items and sometimes those items find us. 🙂
Figure out when trash day is for a few neighborhoods in your area and take a drive through. You never know what you will find!
Ready to jump into flipping and make some serious money? Check out our FREE hour-long workshop to see if this is a great fit for you!
Further Resources
Make Your First $100 Flipping In 7 Days (Free Video Course)
Free Workshop How To Turn Your Passion of Flipping Items Into A Profitable Reselling Business
Related Posts:
Free Flip of the Week: $400 Profit
How to Find FREE Items to Resell for Profit
How to Sell on eBay for a Profit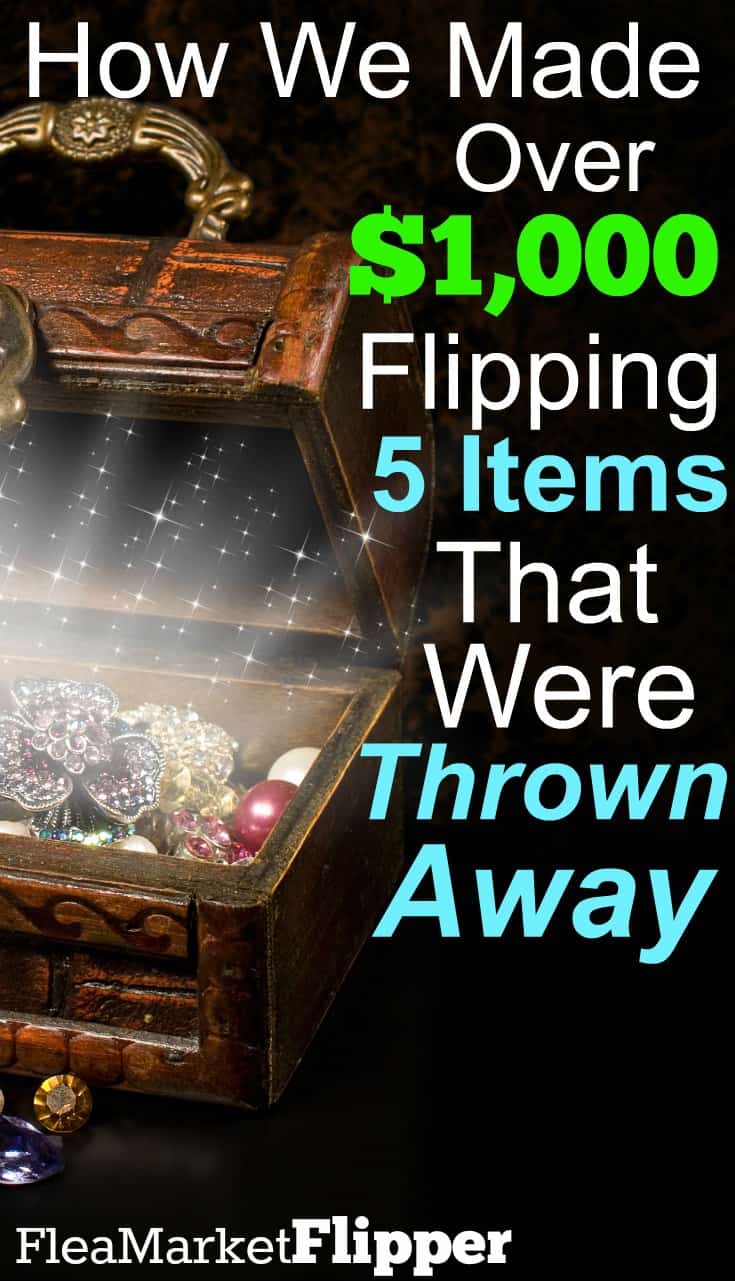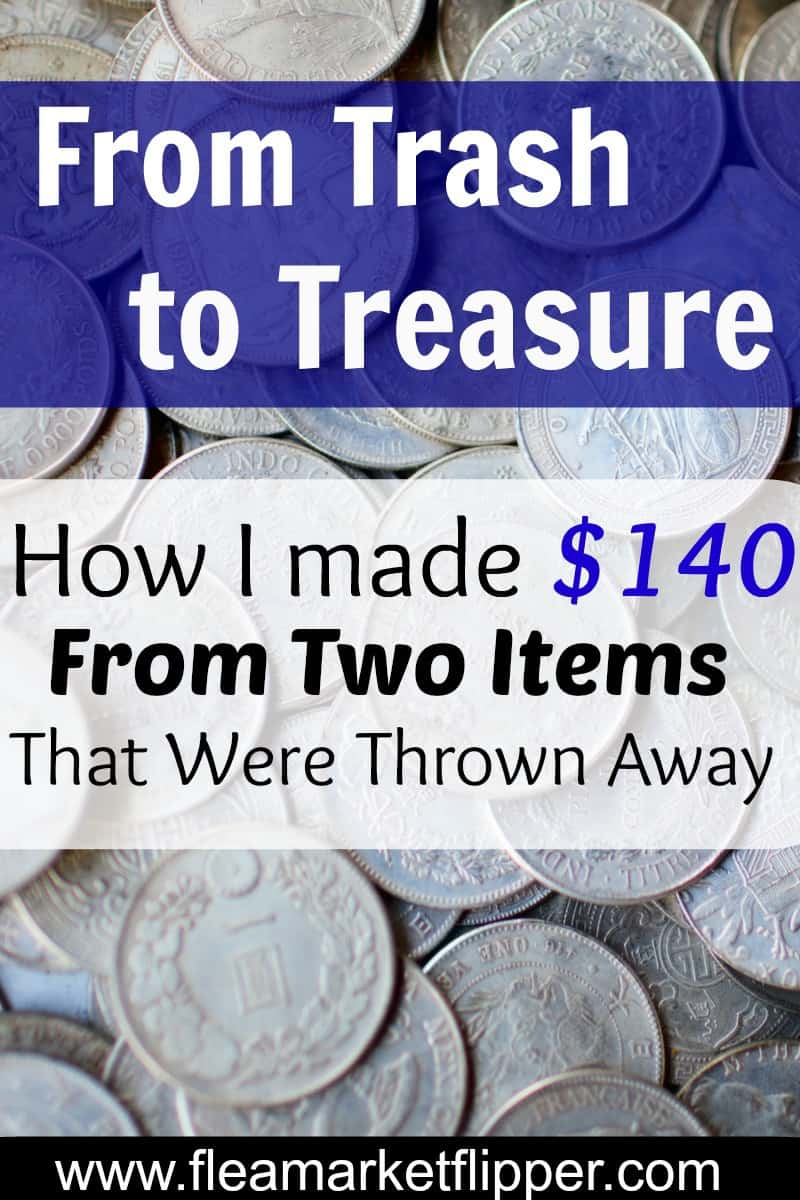 FOLLOW THE FLIPPING ADVENTURE: