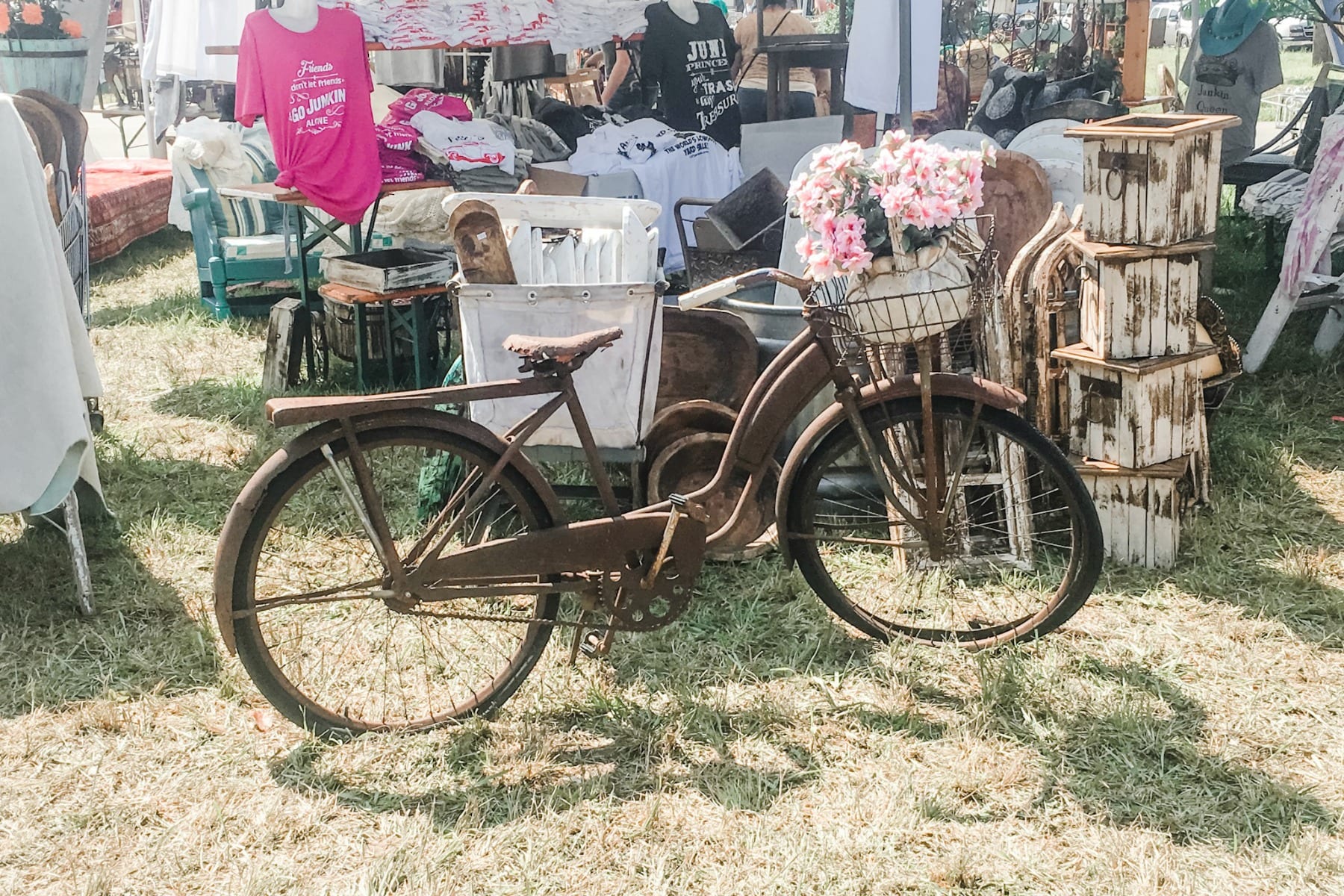 January 28, 2020

How This Mom Quit Her Job To Flip Used Items Full-Time (& Paid Off $12K Of Debt!)

Have you ever thought about quitting your job to spend more time with your family?  Have you wanted to homeschool your kids but couldn't figure out how to bring in extra income? 

Today we have an awesome interview with Flipper University member Joy, who decided to quit her full-time job after one month into flipping in order to homeschool her son.  The best part is she's been able to learn to flip items and has already replaced her full-time income!
Hi Joy! Super happy you are here with us today.  Tell our readers a little about yourself.  
Hello, my name is Joy. I am a 33-year-old stay at home mom to my 7-year-old son, Eli. My husband and I just celebrated 10 years of marriage last December.
We live in a small farming town in the upstate of South Carolina. I just recently became a stay at home mom in order to homeschool our son. Before that I worked full-time for a local family owned business selling outdoor power equipment.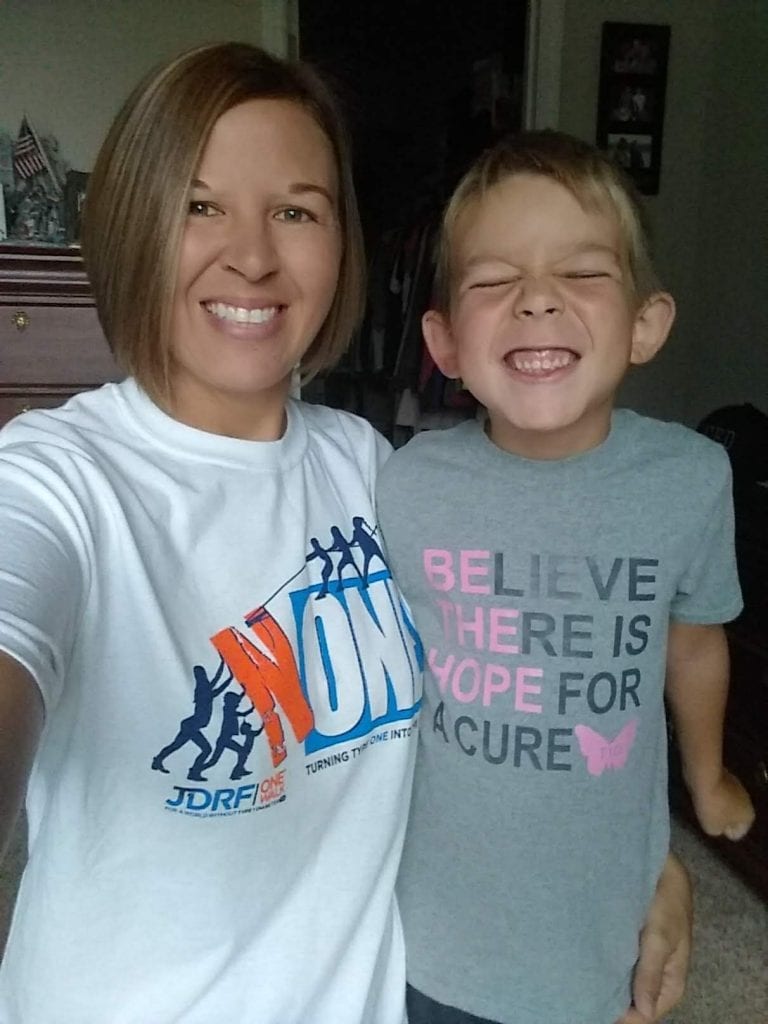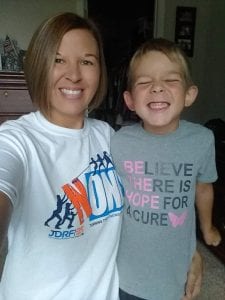 We thought it was so cool that you made $1,000 with our FREE 14-day course!  Give us a little background on how you found our course.
My husband and I have been on the Dave Ramsey plan and have been working towards becoming debt free for the past couple years.  I have always wanted to homeschool my son, but I knew that if I was going to quit my job then I would have to find another way to make money from home.
So I started looking into flipping furniture on Pinterest one day and I came across a post by Flea Market Flipper.  I had never heard of you before so I started reading up on what you actually do.
The concept of buying things to turn around and resell them for a profit really sounded crazy to me at first. I thought "there is no way I can make money off of used stuff." Boy was I wrong! The more I read about you and Melissa, the more I started to think that I could actually do it myself. 
I told myself that I was going to give it a try and if I could make enough money selling stuff to cover the cost of the class, then I would sign up for Flipper University.  
Right after I made that decision, you offered a free 14-day course on how to get started so I signed up. One of the first things you taught me was how to make money quickly by just cleaning out my house and selling things that we no longer used. 
So that's what I did. I cleaned out every closet in the house and our outside building. Within the first couple weeks I made over $1,000!
I never would've thought that we had that much stuff just lying around the house. After those results, I was hooked. I started sourcing online and going to local flea markets.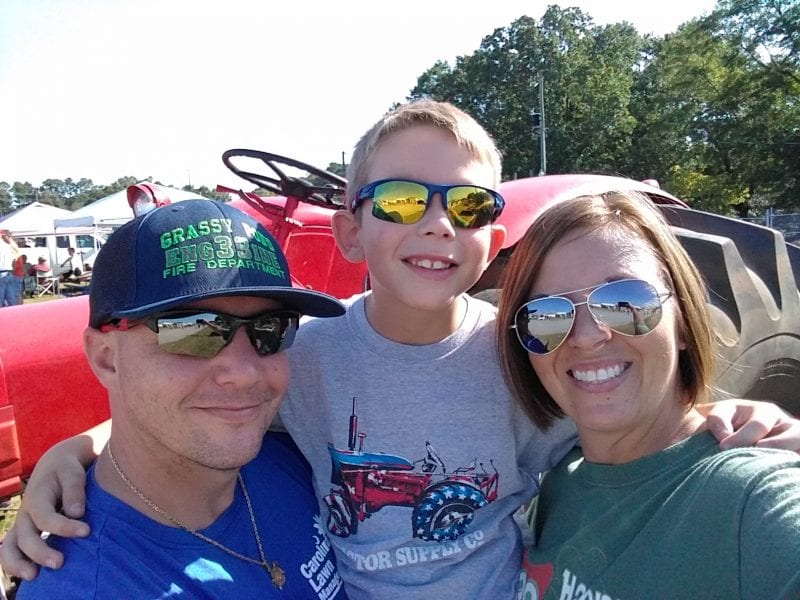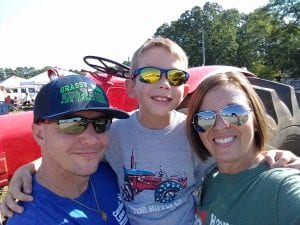 It was a little difficult at first because I was still working full-time. I would see things online that I wanted to go look at but I would be stuck at work so I just had to source while I wasn't working.
We appreciate you being so active in our coaching group and sharing all of your success.  How has the coaching helped you?
I think my extended family thought I was a little crazy at first, but I didn't care. I just told myself that I would prove them wrong. After selling all the things I already had around the house I had to start finding things to buy which was a little overwhelming at first.
I would find things that I thought would be great to flip, but then I would start doubting myself and talk myself out of buying it. I learned that I just had to not over think things.
The Flipper University course really helped me out. Getting into the private Facebook coaching group has been a lifesaver for me.


There are times when I am unsure about something and all I have to do is ask the group. Within minutes I will get a response with advice. 
This has been a big part of my success having others come alongside me.  
What about those ice cream machines?  How did you find them?
I was sourcing on Facebook Marketplace one day and came across two commercial soft serve ice cream machines. The seller was asking $800 for both of them.
One was supposed to be in working condition and the other was for parts. I did exactly what you always say to do and searched eBay for sold comps to see how much the resell value was for them.
Let's just say that I almost fell out of my chair when the results came up.
They were selling for over $5,000 each! I messaged the seller and they were still available. They were about an hour away so I called my husband to ask his opinion and he said go for it!
We hooked up to the trailer and headed that way as soon as I got off work that afternoon. I tried to talk him down on the price but he had just reduced the price and it was well below what they were worth so I paid $800 for both machines.
I was a little hesitant at first due to the fact that these machines were 3-phase which means that they could only be tested in a building that was wired for 3-phase equipment.
I didn't have access to 3-phase power so it was a gamble. I knew I would have to sell them "as is" but I did my research and I knew that I could sell those machines for parts and still make money off of them. 
I got them home and cleaned up so that I could list them. I listed the broken machine "as is, for parts only" for $1,800 and the other machine "As is" for $2,799.  After just a couple weeks I accepted an offer for $1,500 for the "parts only" machine. I offered free shipping which ended up being around $250 to ship it from South Carolina to California.  
After shipping costs and the listing fees, I still made my $800 back that I spent to buy BOTH machines plus a couple hundred dollars profit. That means that the other machine will be 100% profit!!
It was time to ship my very first item via freight. I was a little nervous at first but just knowing that I had the Facebook group and you for support made it a lot easier. 
Rob, you were great! Whenever I had a question, you didn't hesitate to pick up the phone and call me to help walk me through my issue.
It all went pretty seamlessly. I was able to get a pallet free from a local business and had most of the materials already to build a crate around the machine. With some help from my father and husband, we were able to get it crated and dropped off at the shipping terminal with no issues at all. It truly isn't as scary as people seem to think.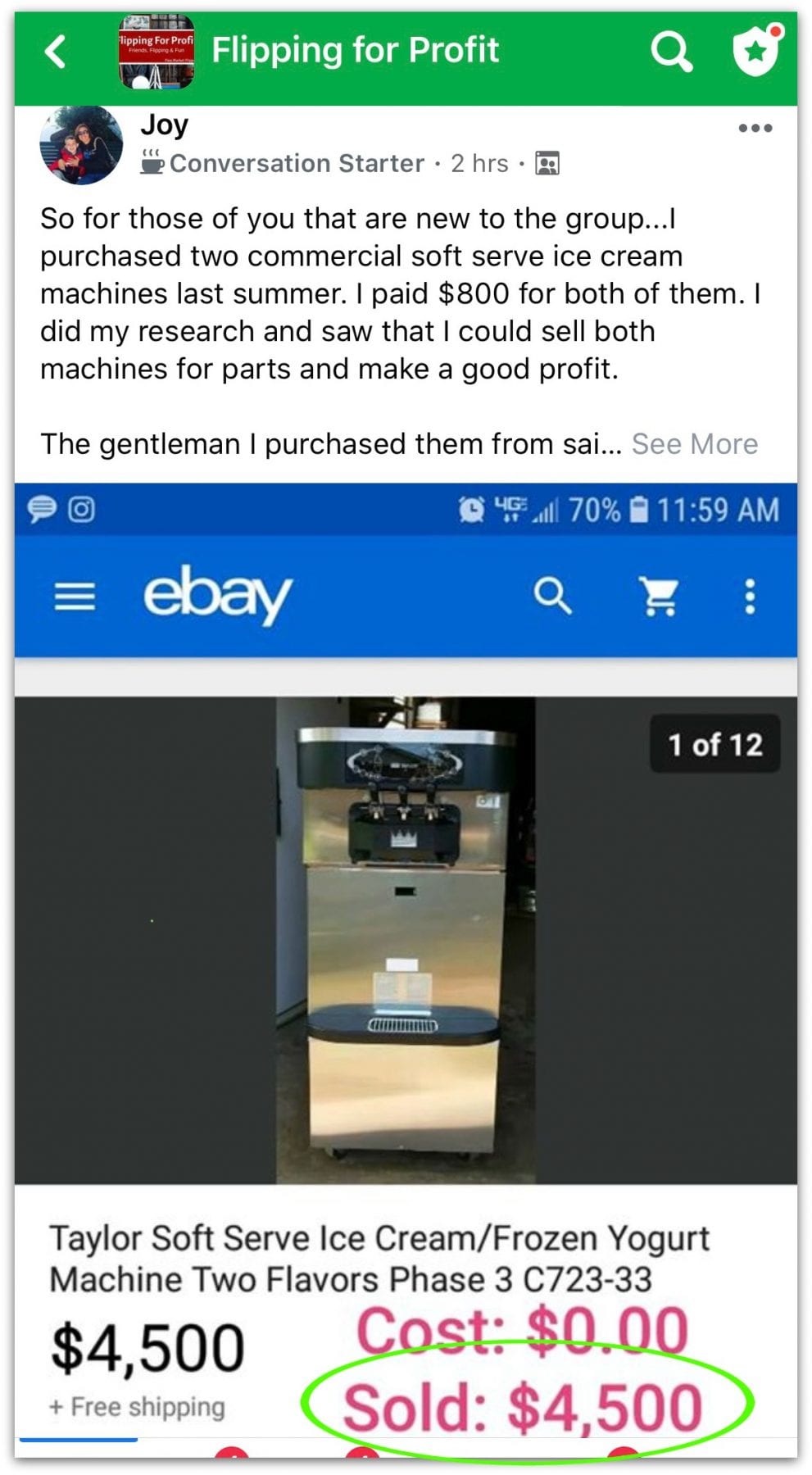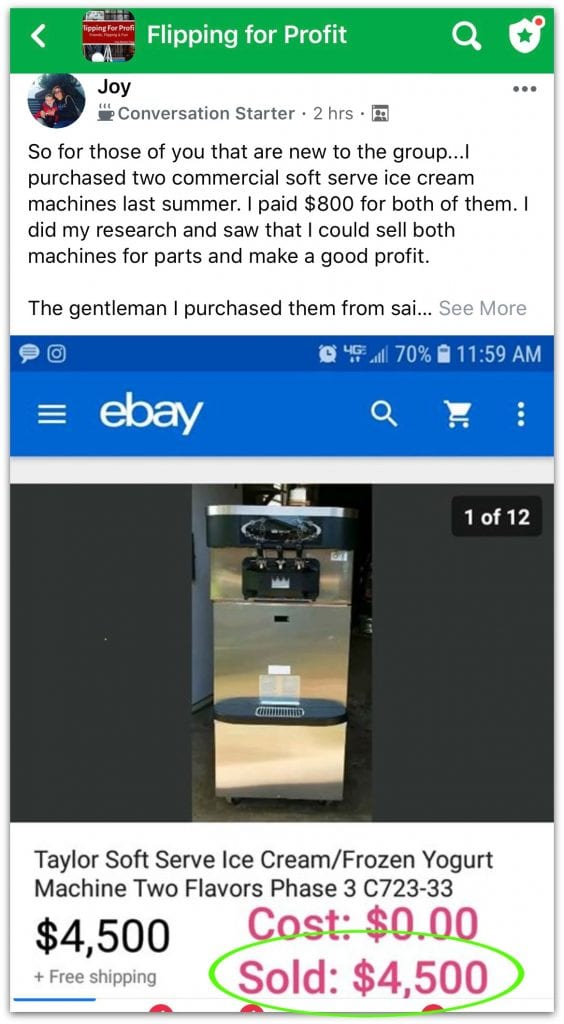 Meanwhile, my sister was starting a teaching job at a new school in town as the culinary arts teacher. After a few weeks of being there she found out that the HVAC teacher had an ice cream machine in his classroom so she asked him about it. 
As it turns out, he had 3-phase power in his classroom and said that he would be happy to test out the ice cream machine that I still had.
I took it and dropped it off with him and a week later I got a call from my sister saying that the ice cream machine worked! I was so happy to get that call! 
The ice cream machine went from $2,799 "As is" to being worth around $7,000 in working condition!
I ended up selling it a just a week ago for $4,500! I took a little less for it because it was sitting for a few months, but talk about a great return on my investment!!
And this machine was 100% profit since I made my money back on the other one.
We are always amazed at how good our students get at flipping!  When we see people start making great money, it gets us fired up!  What are your financial goals with the extra money?
As I said before, my husband and I are on the Dave Ramsey debt free journey.  We just paid off our last debt which was my Jeep Wrangler!
I started flipping items in July of this year and at that time we owed $12,156.70.
In December we were able to pay it all off!
In five months we were able to pay off over $12,000 of debt!! And flipping was a huge help to getting rid debt. How amazing is that? 
Wow! What were some of the items you flipped to help get you to your goal? 
Other than the ice cream machines, I have purchased a commercial exercise bike for $45 that I sold for $350.  I picked up a power wheel chair for $125 and sold it for $850. And I picked a commercial Bunn tea maker for $40 and sold it for $130! 
I also purchased a Jenn-Air cooktop for $50 and sold it for $760! I tend to gravitate towards the larger items due to them having such a higher return on my investment.
You just have to be consistent with sourcing and have patience. I also found that it is very important to tell your family and friends what you do. You will be amazed at what people are willing to give you just to get it out of their way.
One of the cool things about your story is you accomplished all of this even after quitting your full-time job after just a month into flipping! 
I have always wanted to be at home with my son, Eli so I could homeschool him.  As the flipping income started to increase quickly, I was feeling that a lot of purchase opportunities were being missed because I was at a full-time job. 
I had been at this job for about a year and I knew the owners well, so it was a hard decision. My husband could see early on that there was a lot of income potential with flipping, so he was totally on board with me quitting my job. 
I had told my husband that he could start his dream job of being a fireman as soon as we were out of debt.
So I didn't want quitting my job to hold him back in any way. We both felt that flipping had more income potential and less of a time investment so I went for it and quit my job.  I haven't looked back!  
I have fallen in love with the flipping business! It gives me so much freedom and extra time to spend with my family doing the things that really matter.  I have already replaced my income with flipping and have started to homeschool my son, which I really enjoy!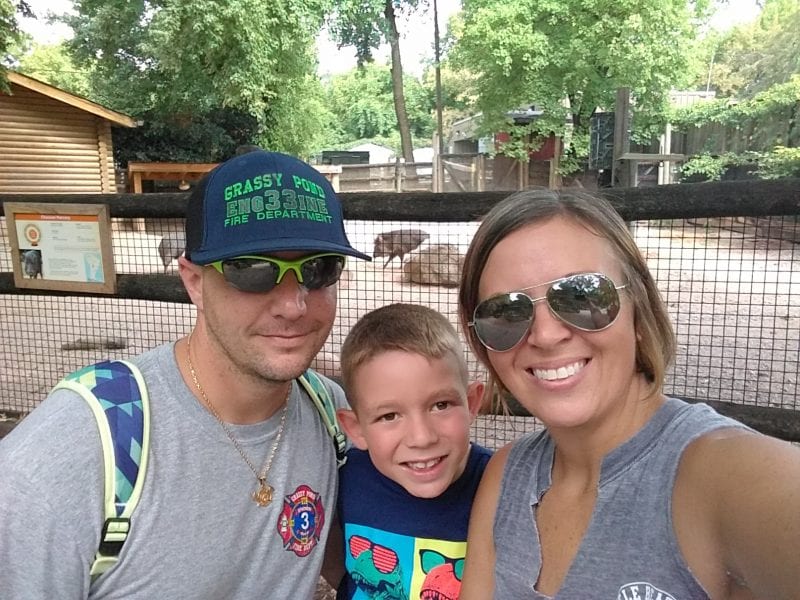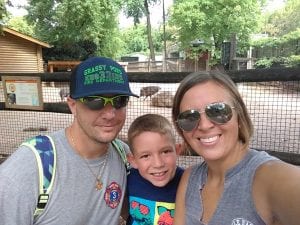 What wisdom do you want to pass on to our readers?
With flipping, the possibilities are endless! To anyone thinking about getting into this business, my advice is to not overthink it!  Just do it! I have no regrets signing up for your course and I can honestly say it was totally worth it!
You really do know what you are talking about. You and Melissa both have a love for teaching and helping others become successful in a business that you are truly passionate about.
This has helped me take the leap to quit my full-time job, homeschool my son, accomplish our debt free goal, and live a life I love.  
I would also like to take this opportunity to personally say thank you Rob and Melissa for everything that you do and for all the advice you have given me personally. It means more than you will ever know.
Wow Joy!  In just a few short months, you quit your full-time job, made tons of progress becoming debt free, and are now able to be a SAHM to homeschool your son.  We are super happy for your success and look forward to hearing more about your amazing flips in the future!  
And just this week as this interview went live, Joy hit her highest 60-day total on eBay!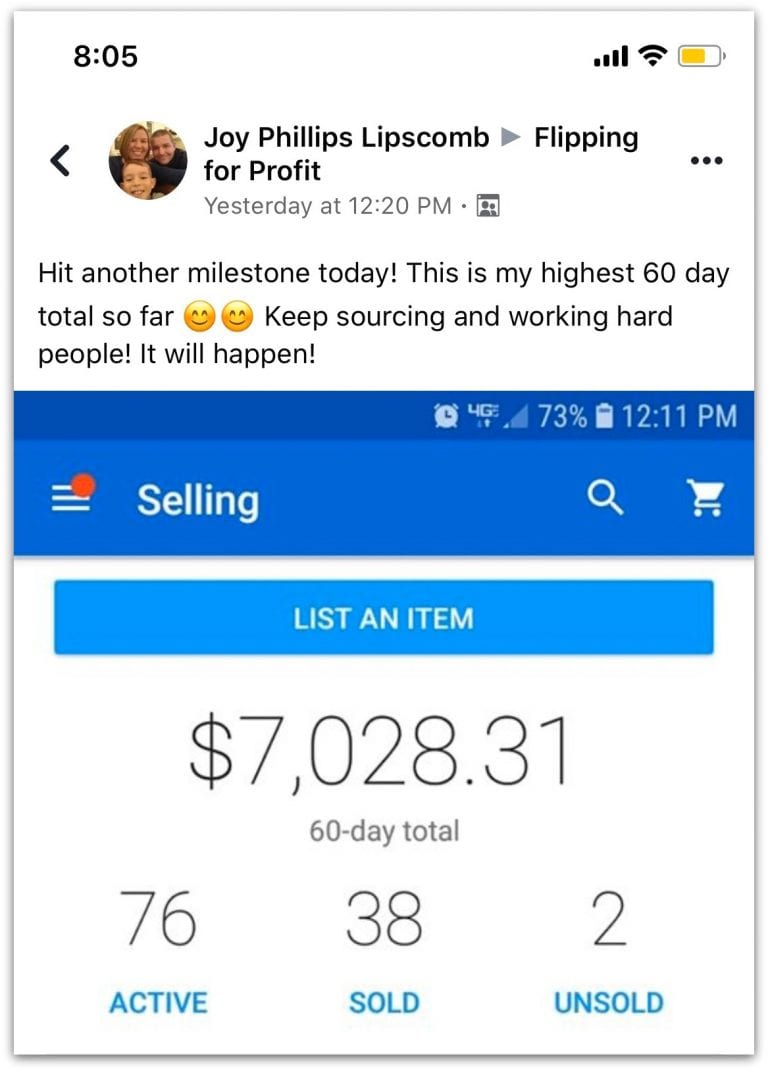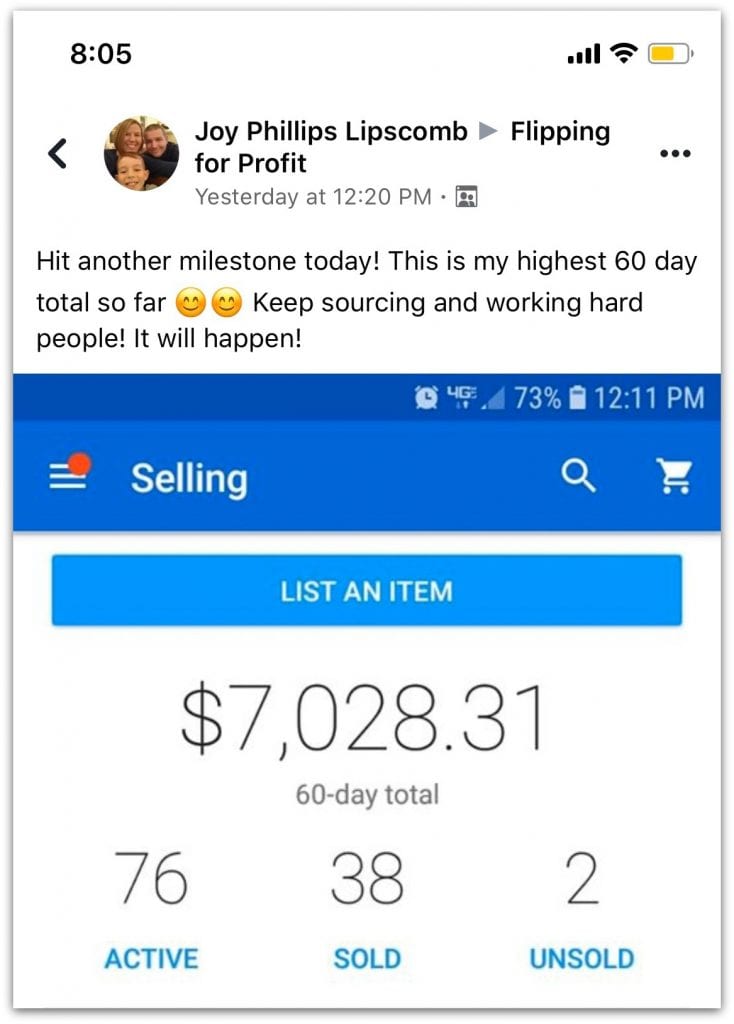 If you think flipping items could be a good fit for your family and finances, check out our FREE 1-hour workshop to see if it's right for you.


Further Resources
FREE Workshop How To Turn Your Passion of Flipping Items Into A Profitable Reselling Business
FOLLOW THE FLIPPING ADVENTURE: