5 Ways to Get FREE Items To Resell for Profit | Flea Market Flipper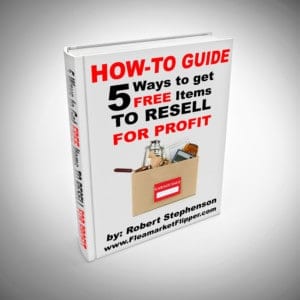 If you are thinking about doing this flea market, yard sale, and thrift store flipping gig to make some extra money, but don't have a lot of extra cash to start with, than this guide is just for you. This was written for the person who is ready to start making some extra cash now with a little effort, but might not have a lot to invest in big ticket items (yet).  This guide is a great start and intro to the world of flipping used items for profit. So roll up those sleeves and let's sell some fun stuff!
Get the guide and start making a profit on used items NOW for $9.99

* Does the thought of shipping items for eBay intimidate and overwhelm you?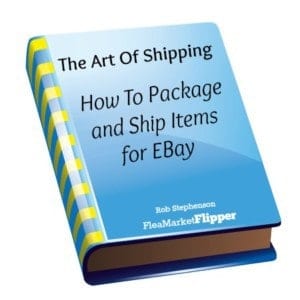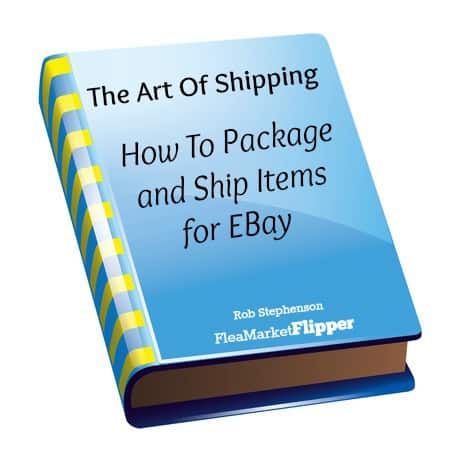 * Do you avoid selling larger items because you don't think you can package them to ship?
* Our latest eBook, How To Package and Ship Items for EBay, just might be for YOU!
Get the Art Of Shipping Guide NOW for $14.00

Want to start selling on eBay but feel overwhelmed where to start? Check out our Beginner's Guide to Selling on eBay to get you started off right. In this guide you will learn:
How to set up your eBay account
How to set up your PayPal account
How to navigate through your eBay account to get the most out of it
How to list items for sale
How to find the best price to list items for
How to write a good listing
The difference between auction and fixed Price listings and when to use them.
How and when to schedule an item
How and when to use flat rate vs. calculated shipping
How to grow your positive feedback fast
How to get rid of negative feedback
Check out more about the Beginner's Guide to selling on eBay HERE.