We are honored to share an interview today with our friend and Flipper University student, Jennifer. A big part of our Flipper University course is sometimes we get the opportunity to get to know people more personally. 
This has been one huge blessing since we started flipping and coaching full-time. Honestly, we have met some amazing people who have really inspired us.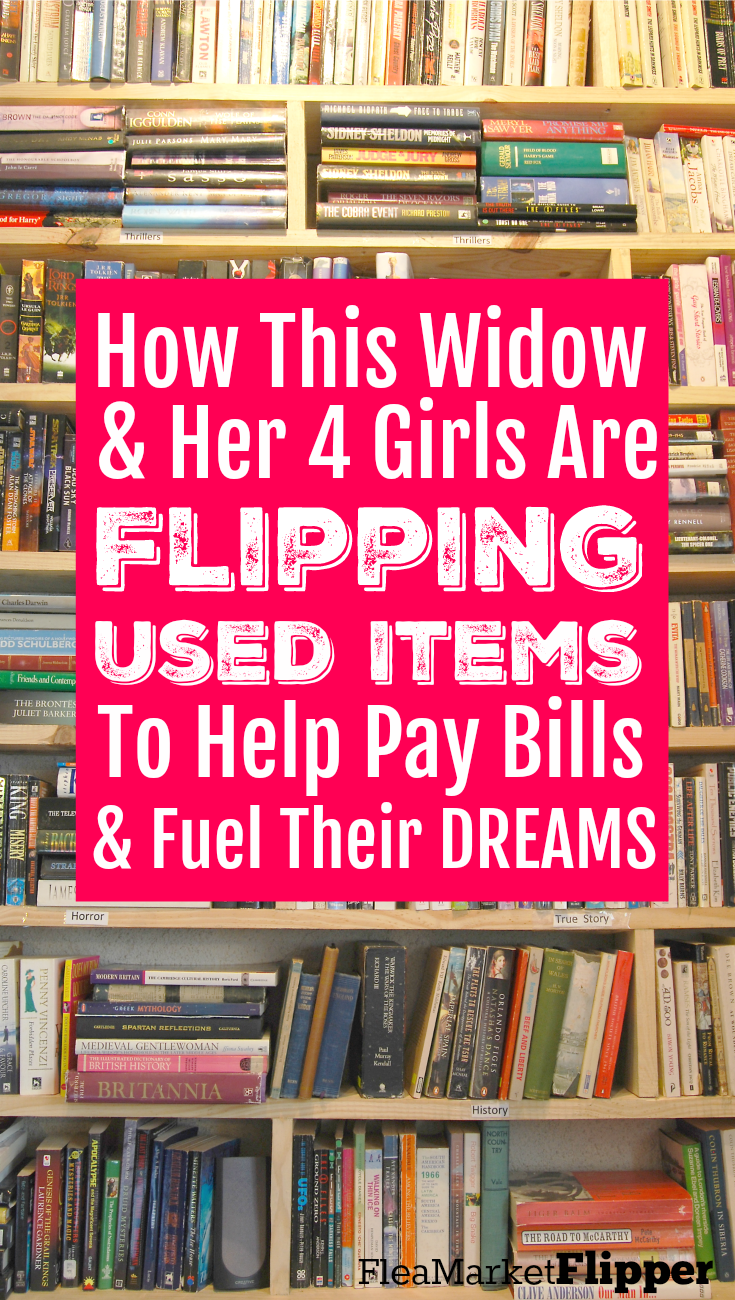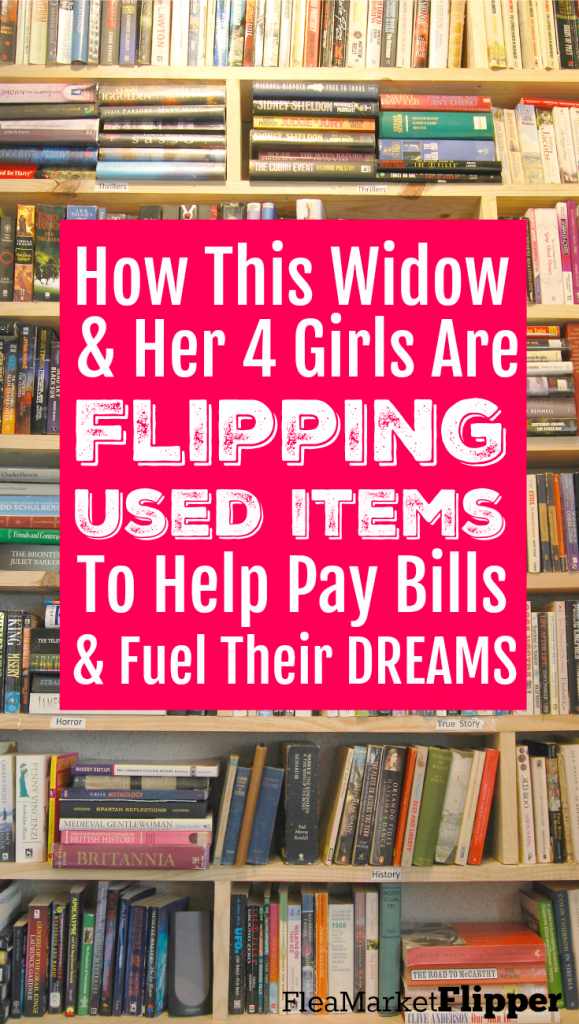 As you probably have already figured out though, life isn't always filled with rainbows and unicorns. If we are honest, life can be just plain hard sometimes.
There are some who have loss and heartache in their lives and they end up getting stuck in the negativity.
That's totally understandable.
But we are always inspired when we witness those who have endured hardships and are able to get up and put one foot in front of the other.
Jennifer and her family have one of those stories and we so happy to know her and be a part of her journey from tragedy to dreaming big!
Welcome Jennifer. Tell us a little about your story:
My name is Jennifer and I am a widowed Mom of 6 kids. Two of my kids are grown up and live on their own in Oregon. My youngest four (all girls!) live with me in Orlando, Florida.
I have been in customer service/hospitality and management my whole life, most notably spending 10 years at Walt Disney World, along with my husband.
In 2009, when the recession hit, Walt Disney World laid off 1,500 people, and both my husband and I were affected.
We did our best to get back on our feet, but we had four little girls not even in school yet and daycare was expensive. I would ask my friends for their "stuff" and I would hold large yard sales.
We'd often make $500+ and sometimes as much as $1,200 in one weekend. This helped us stay afloat paying our bills and it even helped my oldest child with his high school trip to Japan.
For financial reasons, we decided to move to my home state of Oregon, hoping to lean on family members while we dug in and got out of debt.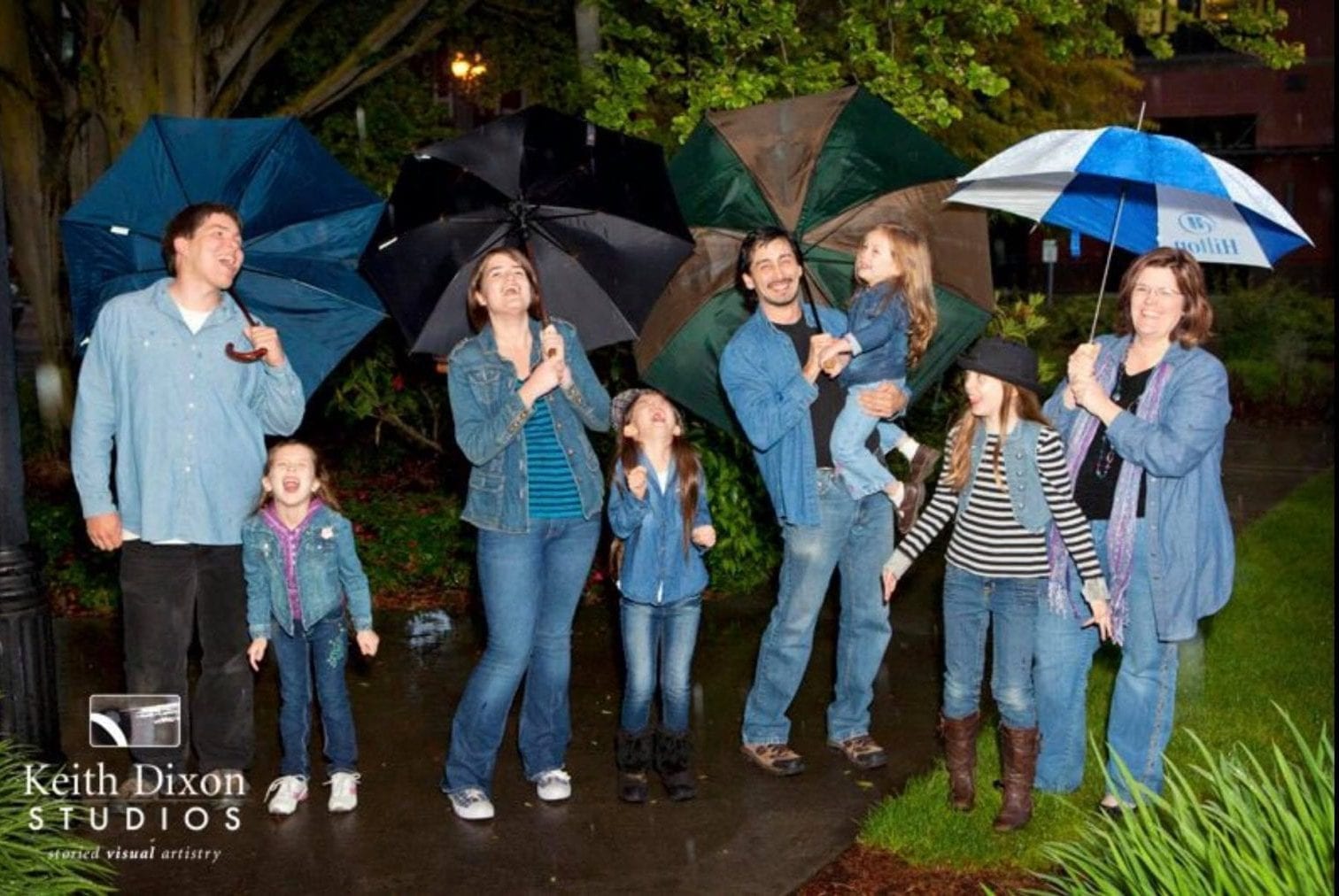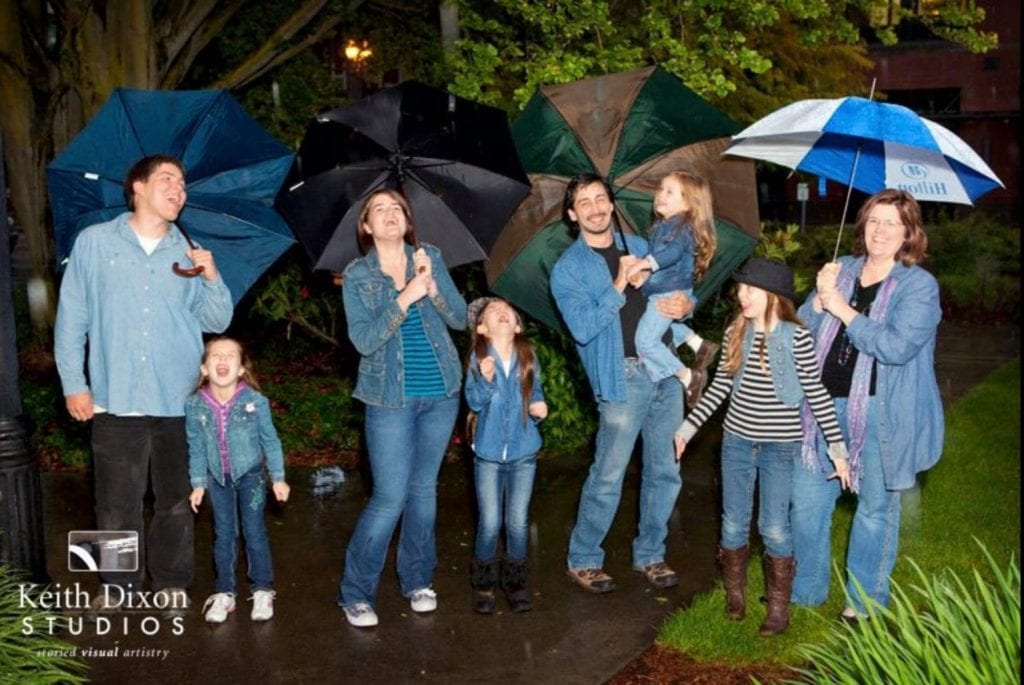 While living there with family, one morning my husband complained he wasn't feeling well. He didn't want to waste a trip to the hospital as he was certain it was food poisoning or heartburn.
Sadly, he died suddenly from a cardiac arrest that morning, a day after my birthday, at the age of 48. We had his funeral on our 13th wedding anniversary.
This was the most devastating thing imaginable.
I still have moments almost 6 years later where it hits me how totally absurd it is that the world is going on without Bill.
It feels so impossible.
But then I just have to put one foot in front of the other and keep moving forward for my daughters.
Soon after Bill's death, I realized I was an unemployed widow with four girls ages 10, 7, 6 & 4.
I knew staying in Oregon would give me the support of family, but I still had a burning urge to get back to Florida to be in the sunshine.
I knew it would be healing for us.
While preparing for the move, I continued having yard sales with the items my friends and family didn't want any longer, simultaneously downsizing our own stuff to raise the funds necessary for the big move to Florida.
We returned to Florida in 2014 and I went back to school almost immediately and became a licensed massage therapist.
I wanted something flexible and I knew this job would allow me to work my own schedule and make more money per hour. It gave me the opportunity to spend more time with my girls and to have the flexibility to homeschool.
I cherish every moment we spend together and the memories we get to make.
We are all still grieving even six years later, but we are determined to grieve in a positive way.
We hold tight to my husband's favorite phrase: "Make it Happen." We've declared April 20th of every year to be "World Make it Happen Day."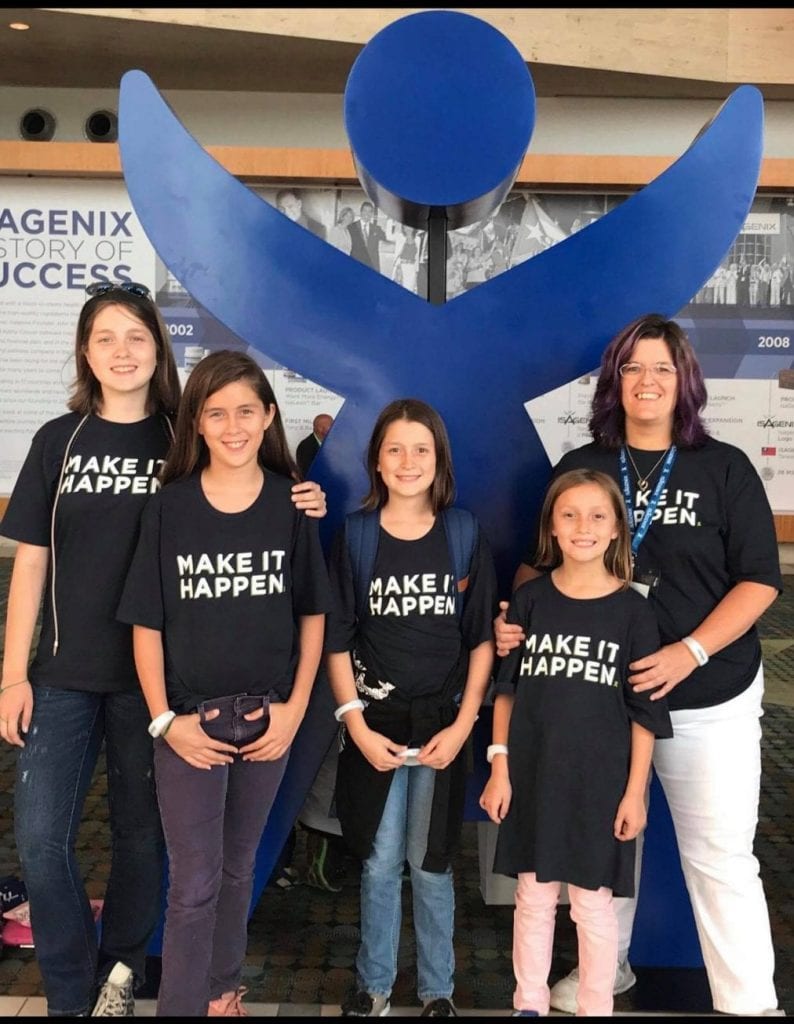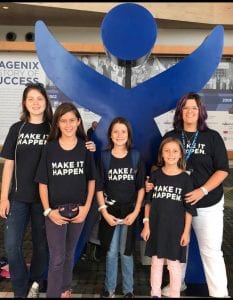 We spend that day (Bill's birthday) making vision boards and learning more about positive visualization and the law of attraction.
My husband left a legacy of love and positivity that not many people get to leave behind. We are so thankful for that legacy and continue to live it out daily.
How did you find yourself going from yard sales to looking into other selling platforms?
Over the past several years, I have watched you and Melissa with your flipping journey. I am always in awe of the posts that you put up about your flips. When I saw your success and I looked at my rather pathetic $1 items at my yard sales, I said to myself, "I can do better."
I decided it would be a great opportunity to take Flipper University and I knew it would be a perfect way for me to get better at flipping.
My girls were pretty happy about the course and would love to not have the front room filled with boxes of miscellaneous junk too – or at least have it be better, more profitable junk!
We absolutely love seeing people make extra money flipping. What are your short-term goals for your family with the extra money you are making?
My girls and I are all very motivated and we work as a team. We've set some modest, yet lofty goals for our flipping income.
I want to make enough money between flipping and massage to be able to be selective with my time. We've learned with losing my husband that time is very valuable.
I desire to be home more with the girls, have my bills paid (ON TIME!), and have some money left over for extras. The girls could use braces, headshots for a couple of them who love acting, music lessons, etc.
We also love to travel. We've been to all 48 states sleeping in the car at rest areas on our way to/from Oregon every summer since 2014.
We have on our list Hawaii and Alaska to finalize our US tour! But our number one spot we want to visit is Japan. My late husband was half Japanese and went to high school in Japan.
He always wanted to take us there so I would love to take my girls there in memory of my husband.
One of the reasons we love flipping is we get to enjoy our own schedule. What have you been doing to work flipping into your daily life?
We are still learning and working at that. I think with some practice and once I get into the swing of things it will get easier and easier. I have fun looking around at Goodwill and thrift stores, but have a little trouble pulling the trigger on paying for things.
It will be a little different mindset now that I am purchasing items to resell. I did a lot of thrift store hunting on a recent trip to Oregon.
I am able to store things at my Mom's house in Oregon and can continue working on reselling those items when I visit her.
It has been a little different shifting into sourcing mode vs. just getting items people no longer want. This seems be where I need to learn the most.
Historically, since I troll for yard sale stuff, I always just take EVERYTHING my friends want to give me. It means a whole lot of sorting through oddball stuff, and usually a few loads to goodwill after we've sorted.
So I've never specialized in anything. I'm drawn to kids' things, especially board games and collectible toys, and I LOVE books. Of course a lot of those things don't have high flipping value, so learning to source for higher dollars items and learning what I have an eye for will be key.
How has Flipper University helped in your transition to selling on eBay?
I've learned quite a bit from the course and also from the coaching group. I have been taking baby steps on eBay and recently made my first sale!
I sold a Conair Hot Stone Spa set that I picked up for $7.99 at a thrift store. I figured I'd give it a shot and if I couldn't sell it, it would be a nice addition to my massage practice.
It sold for $50+ shipping!
This money immediately went into our travel fund for our September cruise (which has been 80% paid for by my entrepreneurial daughters' pet-sitting business!).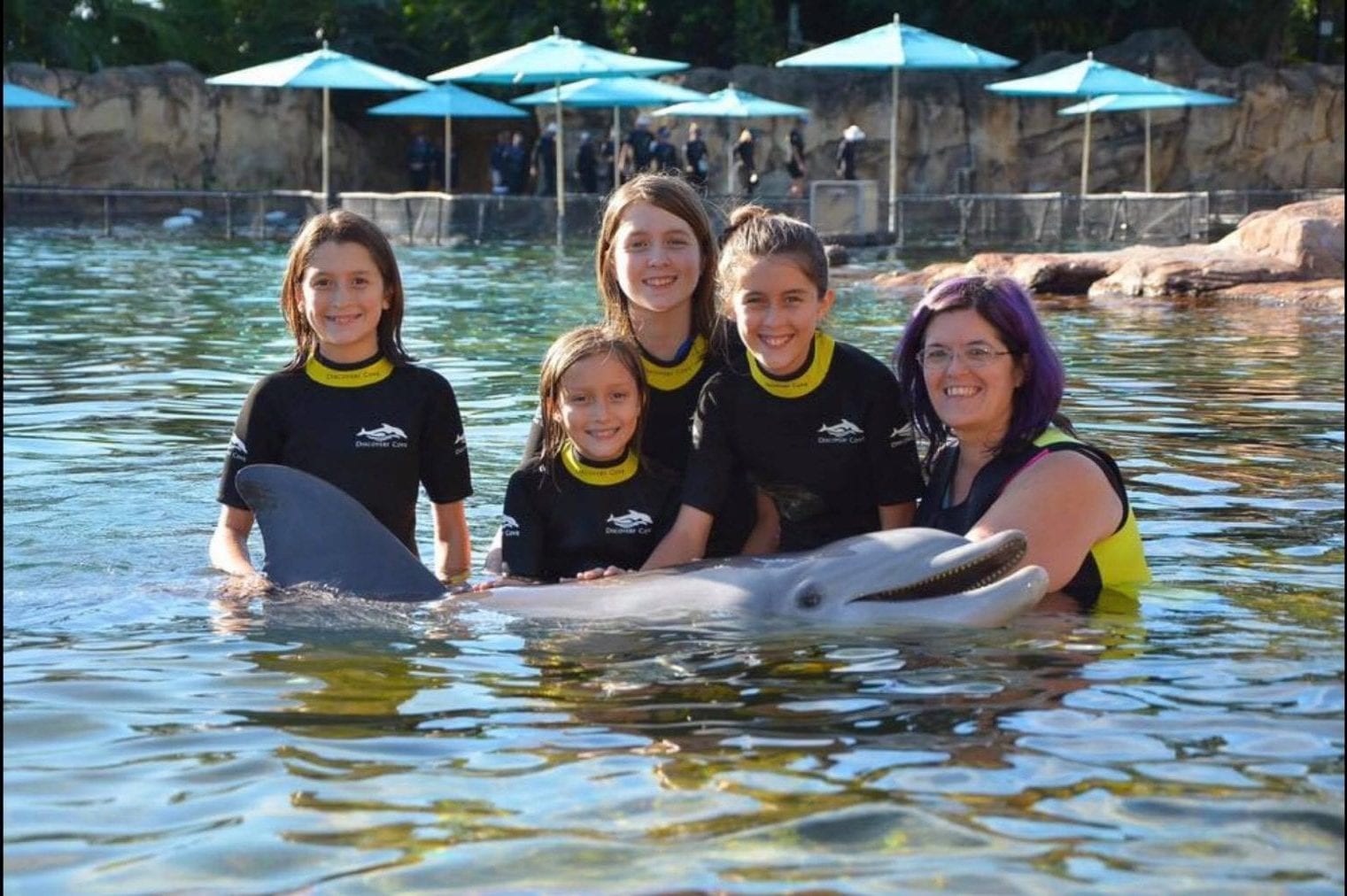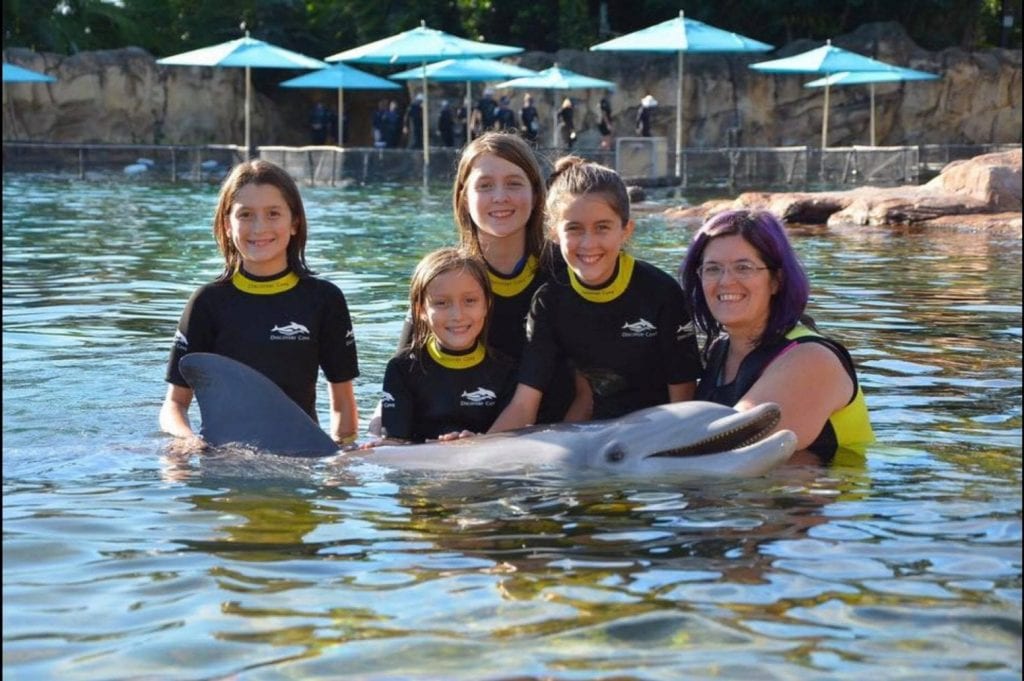 Because we are a flipping family, it's always great to hear others are working together as a family for this business.
How are your girls actively involved with you in your lifestyle of flipping?
I am blessed to be where I am today. My daughters are amazing! They are 16, 13, 12, and 9. They don't fight, they don't talk back to me.
They are extremely responsible, and we always, always, always work as a team in all things. They work together to lift boxes when my back is sore.
They are learning to haggle with people at our yard sales. I look forward to and am excited to teach them how to source and help me with my listings. They could end up running this whole flipping empire!
We love it when our Flipper U students dream big! In spite of the loss of your husband, you and your daughters have a big long-term flipping plan for your future. Tell us about your dream to own a used book store one day.
We just LOVE books! We are homeschoolers and avid readers (well most of us are anyway). There's a distinct lack of used bookstores in the Orlando area. This creates a problem for homeschoolers not having enough resources for used, affordable books.
With that said, we do know the statistics and that many bookstores fail. We are trying to think outside the box for our success.
We plan to make it an amazing gathering place for homeschoolers complete with a room available for co-op meetings, birthday parties, board game gatherings, and much more.
Although we'd love a brick and mortar bookstore right from the start, we realize that takes a huge amount of capital.
So we've decided to start small but mighty! We are looking at a mobile bookstore perhaps starting with a renovated bus.
We can take it to neighborhood gatherings, food truck nights, and rent it out for parties. We could also show up at homeschool co-op events and the like.
That way, we can build our place in the community and use social media and the uniqueness of the idea to build a following.
Our plan is to use at least some of the flipping money to save up for a bus to work on and also to buy our used book inventory.
We also plan to use some of the flipping money to pay down debt too so we can get ready to start our business.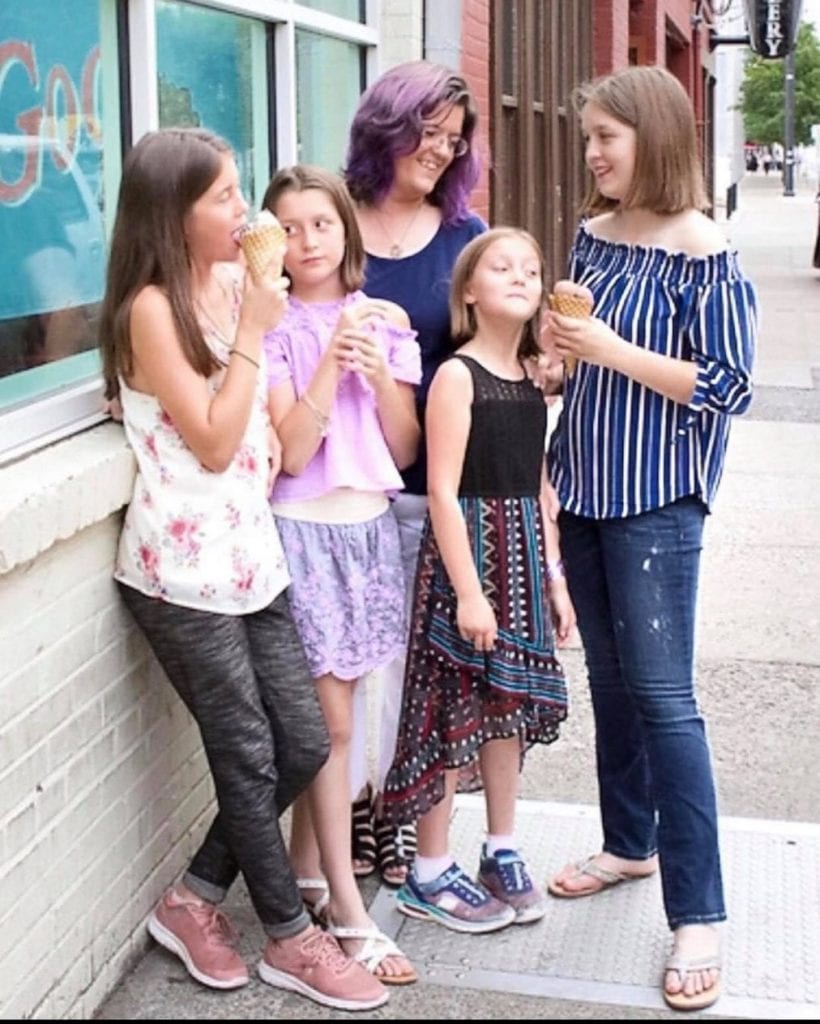 We realize we will need to build a financial cushion to lean on in the first year or two. Once the bookmobile is successful, we can save up to open a brick and mortar.
In all honesty, I am not a huge flipper yet. It would be disingenuous of me to make big claims here. But honestly, when you're a widow raising four little girls, every dollar counts.
So if I sell some old dolls that my girls don't want any more and get $20 for them, it can mean anything from a paying down debt, saving it for our book store goal to a night out having ice cream or even putting in a few gallons of gas in the car.
It means the world.
I look forward to the day when I can say it's been responsible for us traveling around the world and getting us to our brick and mortar book store!
Lastly, and probably most importantly, what's one piece of advice you would like to share with someone who is trying to make it in the world after losing someone they love?
About a week after Bill died, I realized that one thing our family was going to miss immensely was his positivity. He believed in all of that mindfulness stuff!
I would "play" along, but it never really resonated with me. I wasn't a miserable person, but I didn't buy into all of the positive thinking stuff.
I had hope, but I'd still say things like, "Yeah, can we positively visualize a trip to Hawaii – but AFTER we figure out how to pay for a new dishwasher?" But when he died, I realized my girls would never hear his take on all that.
They'd only get my hilarious resignation that life was going to keep beating us up.
Shortly after this, I picked up one of Bill's positive thinking books and read it.
I chose a "power" word that could be my mantra. I figured it couldn't hurt, so I chose the word "Courage." This word had such a deep meaning to me at that moment.
A few days before Bill died, my girls who were 10, 7 and 6 at the time, got to go to a Girl Scout gathering in Portland.
One of my daughters lost a little bag that she had made with her grandma's sewing machine. She was heartbroken, as was my 6-year-old daughter, who had bought me a birthday gift at the gathering and it was in her sister's bag.
I had made some calls to the Girls Scouts to try to locate it. My husband died the morning after my birthday. A few days after his death, I received a call that they had located the bag and they were mailing it to me.
My 6-year-old, Emmalie, was so proud to give me that special birthday gift…a little green bracelet that had a charm on it that read, "Courage."
I felt a nudge from Bill at that moment, just a few days into our new reality, that I was going to have to have courage to keep going.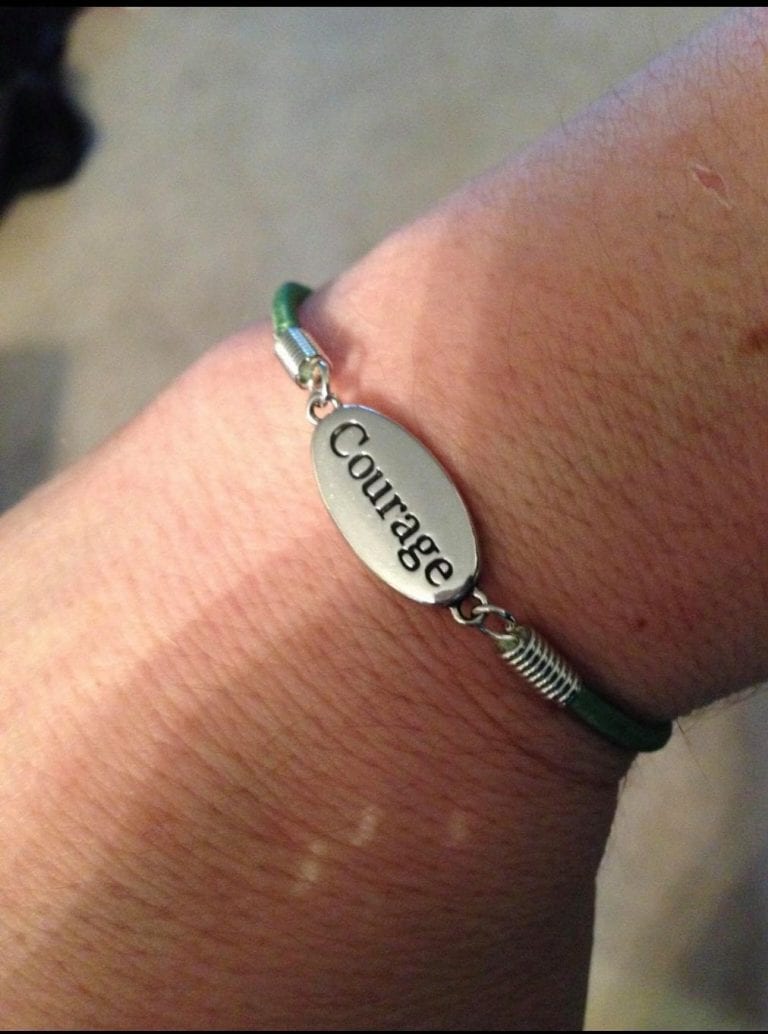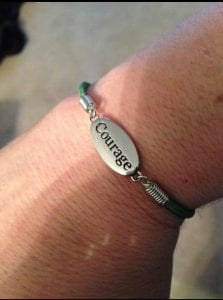 I took my new "Power" word and I hung it on 3X5 cards all over the house and over the next few months when things seemed really, really dark, that word "courage" would buoy me up.
This was and still is the hardest thing we have ever experienced. I CHOSE to learn about positive thinking and I chose to have courage. This has come to help us all see grief as a beautiful emotion. Because I loved Bill and because he died, I now get to experience the full range of emotions – from the deepest love to the deepest grief.
That's breathtaking in itself.
We are thankful to Jennifer for sharing her journey with us. Her and her kids are an inspiration to all of us! We look forward to one day walking into her used bookstore and celebrating with her and her family. We pray she continues to have courage to "Make it Happen!"
If you want to connect with Jennifer, you can do that on Facebook . And if you are going through a grieving process yourself, we hope you can find some encouragement through her Grief Voyage Facebook Page.
Further Resources
Make Your First $100 Flipping In 7 Days (Free Video Course)
Free Workshop How To Turn Your Passion of Flipping Items Into A Profitable Reselling Business
Related Posts
How This SAHM Made A $600 PROFIT On Her First Large Flip!
How This Professional Musician Flips Items in Order to Pursue His Musical Passion & Grow His Daughter's College Fund
How Flipping Items Allowed This House Cleaner To Reduce Work Hours To 25 Hours Per Week
How This Family Used eBay To Crush $65,000 Of Debt In Only 14 Months!
How This Single Mom Went From Working Two Jobs To Making $5,000/Month On Her Flipping Side Hustle
How This Couple Who Adopted 6 Kids Made $26K Last Year With Their Flipping Hobby
How This Mom Of 6 Made $3,187 On ONE FLIP By Gaining Confidence With Shipping Large Items
How This Widow Is Flipping Items With Her Four Girls To Help Pay Bills And Fuel Their Dreams