How Flipping Items Allowed This House Cleaner To Reduce Work Hours To 25/Hrs Per Week
It's no secret that I love flipping! In fact, it is one of my all-time favorite things to do. Even if I retired, I would still flip because I love it so much! So when I see someone else having huge success with flipping and able to reduce her work hours, it gets me super stoked.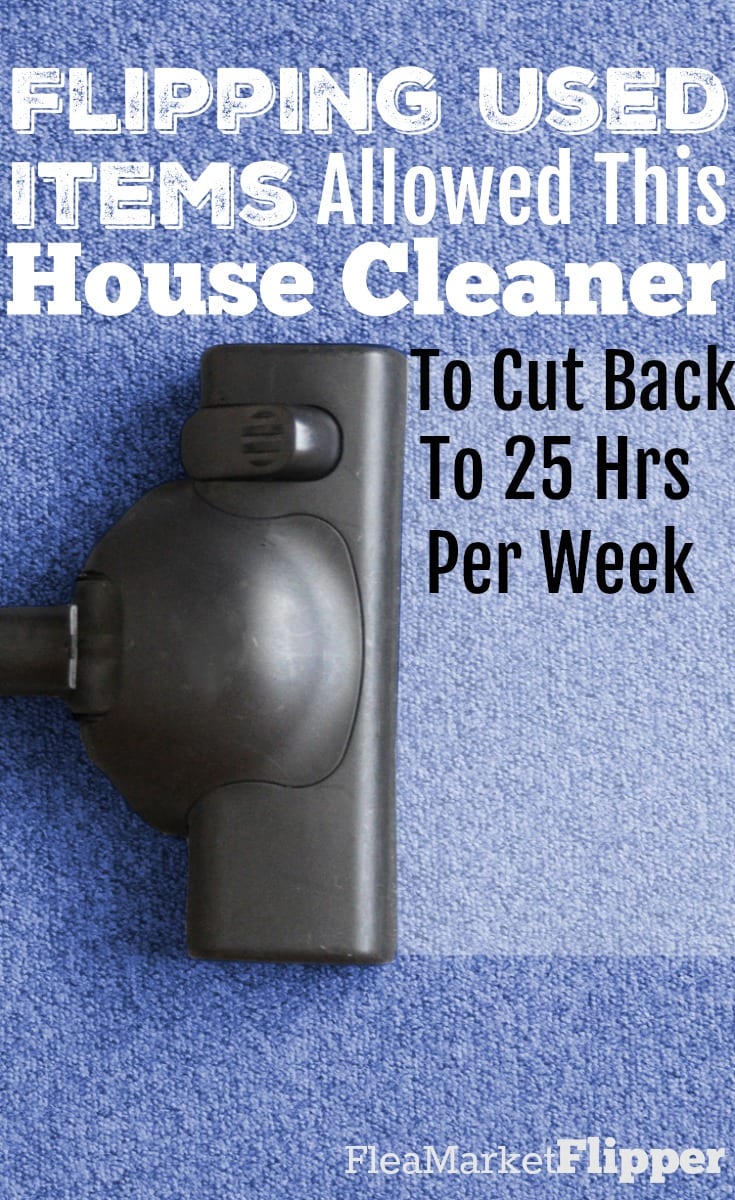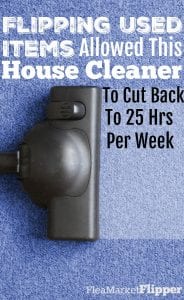 Today we have our friend Marion who first started flipping in 1999.
Having no idea how to source items, she took a 20-year break from flipping after she ran out of her own stuff to sell.
Marion decided she wanted to cut back on her professional cleaning job by creating extra side income flipping. She has been killing it with her side hustle and we are so excited to share her story with you today.
You have a history of selling on eBay years ago and then had two decades where you hadn't sold anything?  Share a little of your story with us.
I started buying on Ebay in 1999. In 2000, I downsized my home and sold off some of the smaller household items on eBay like my CDs, movies, etc.
I found that I liked this little side-hustle and started going to garage sales to pick up other items to sell.
Here, in the northern part of the country, our garage sale season is only about four or five months. Without the ability to go to garage sales, I soon ran out of things to sell.
At that time, I had no idea how to source any more items so I pretty much gave it up.
You stepped back into flipping after taking Flipper University. What made you decide to pick up flipping again?
Fast-forward almost two decades of owning and operating a small residential cleaning business. One of my customers, knowing I was looking to downsize my cleaning business, told me about an article on CNBC's website.
It highlighted a young, local man who was making millions of dollars selling items online. I read the article and started my research.
It turns out this man was doing retail arbitrage to support himself during college. He was buying retail clearance merchandise and sending it into Amazon to be sold.
After some time, he started doing it on a large scale with about a dozen shoppers and three huge warehouses. After some thought, I realized this probably wasn't a good fit for me, but I continued my research.
A few Facebook searches later, I found the Flea Market Flipper page. I started following you and Melissa just as you were headed out on the 127-mile garage sale trip last August! I was blown away by what you bought.
I love all that you shared and plus, everyone loves your enthusiasm!
One of your most successful ways of sourcing is by buying liquidation pallets. How has that been going?
I love my pallets!! However, I do think your process of buying larger, high profit items is the best way to flip when considering the least amount of work for the most profit.
But I quickly saw a few obstacles in my personal situation—space, labor, tools, and tinkering with items that needed a little help. All these obstacles can easily be overcome, and I've learned how to do it, but I think it will just take me a little time to build up to where I can flip those large items.
I've also found that I don't love sourcing at garage sales, thrift stores, etc. Finding and experimenting with liquidation pallet items has been a great fit for me, while building up to flipping those large items.
I can sit at my computer and find the product that I know I can flip at a good price. It's definitely been a learning curve.
My first pallet took a long time to research, process and sell. I only profited about $270 for probably 40-50 hours of work.
I've now found the kind of pallets and products that work for me, and I'm currently netting about $300-$400+/pallet. I can shop for, buy, process, and sell a pallet of goods in eight to ten total hours of work.
It's delivered right to my home and I have a great process for getting the items sold. It did take me a while to get it all figured out.
My next step is learning about buying wholesale items to sell on eBay and/or Amazon. I'm still in the learning phase on this one, and I look forward to trying it sometime within the next year.
We absolutely love your feedback in the coaching group. What made you decide to take Flipper University and how has taking the course changed your direction?
The first thing I wanted to learn was how to ship those big items, so I took the Furniture Shipping Workshop.
The time wasn't good for me to interact live, but I watched the videos at my convenience and you answered all of my email and Facebook questions, which I really appreciate.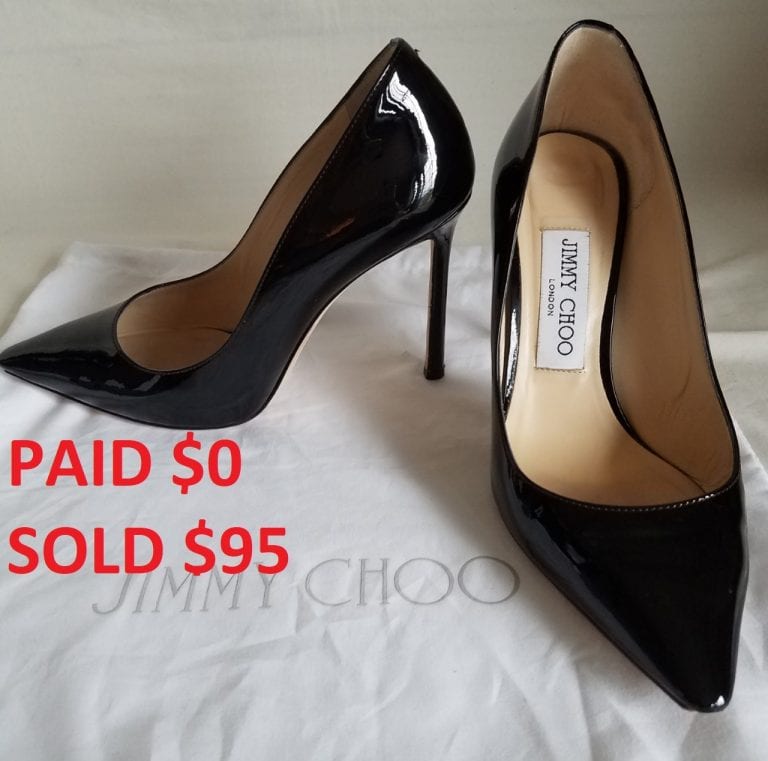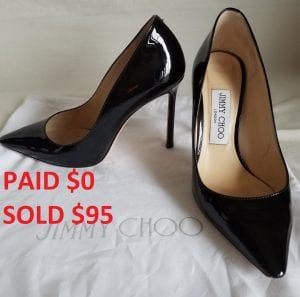 While watching the teachings, I noticed that you and Melissa are natural teachers. You treated every question as if it was the most important question.
You took time and went over details again and again. You are very personable and kind people. It was obvious to me that I had to join Flipper University and so I did.
I also took the Shoe Flipping Workshop with Beau and that was fun to watch because I could see you and Melissa learning right along with the rest of us.
It was something none of us were familiar with so it was great to learn from such an expert.
One thing we try to teach our students is the importance of making connections and contacts in this business. "Always tell people about your side hustle." You clean houses for a living and we cannot believe the crazy stuff you get for free!  
Cleaning for almost two decades has taught me how to find the right customers. Several customers have been with me for more than a decade—I've watched their kids grow up and have been their house and pet sitter.
We have become friends over the years. Most of my customers have disposable income, but more importantly, they are kind and generous people.
Something I hear you say often, Rob, is to network with people—tell them what you do. This is exactly what I did with my customers who have known me for years. One of my customers has a large and beautiful new home that she loves to redecorate.
Their little daughter just finished kindergarten. She is always (almost by the season) changing out the smaller décor in her home and rotating out her daughter's toys as she gets older.
Before I told her about my side hustle, she was throwing it all away! She was getting one of those foldable mini dumpsters every few months and filling it up with perfectly good, gently used items.
One day I finally asked her if I could go through it and pull stuff out whenever she had one in the garage. She was happy to get rid of it because it made more room for her to fill it up with more stuff!
It started with a real cowhide stool I sold on OfferUp last fall for $40. To date, I have profited more than a $1,000 from items that were no longer wanted!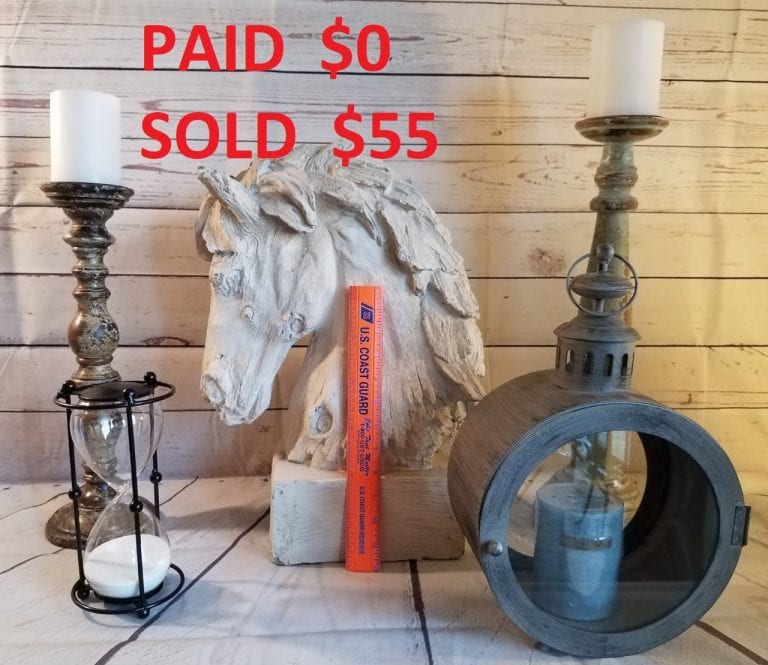 I've offered to show her how easy it is to sell this stuff on Facebook Marketplace, but she has no interest.
By the way, I had never heard of OfferUp or Facebook Marketplace before finding the Flea Market Flipper so thank you for introducing me to these selling apps.
I have another customer who works in the corporate world. Her passion is designer clothing and accessories (mostly shoes!). She must keep making room in her closet as she buys more new items.
She is a petite woman and loves her designer high heels. I arrived at work last week to find a big garbage bag of stuff waiting by my cleaning supplies.
There were six pairs of designer heels (including Jimmy Choo and Manolo Blahnik), two designer handbags, and about a half dozen pieces of designer work wear!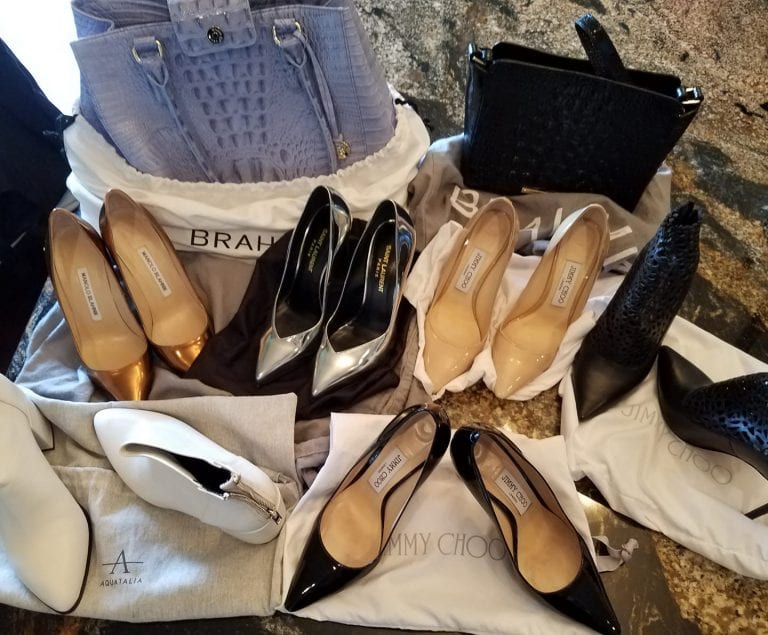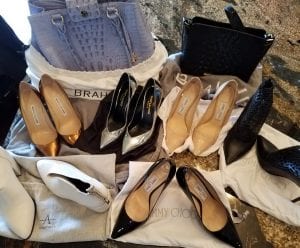 She first did this about six months ago after I told her about my new side hustle. I was able to sell a long Burberry coat, more shoes, and dozens of pieces of clothing on eBay.
Of-course I immediately texted my gratitude to her and during that exchange she told me to take her $2,000 designer wedding dress too!
You have done a great job taking the information you have learned and applying it. What is your ultimate goal with your successful flipping side hustle?
My body is tired of cleaning. It's hard work and the repetitive, daily tasks take their toll. I would absolutely love to flip full-time.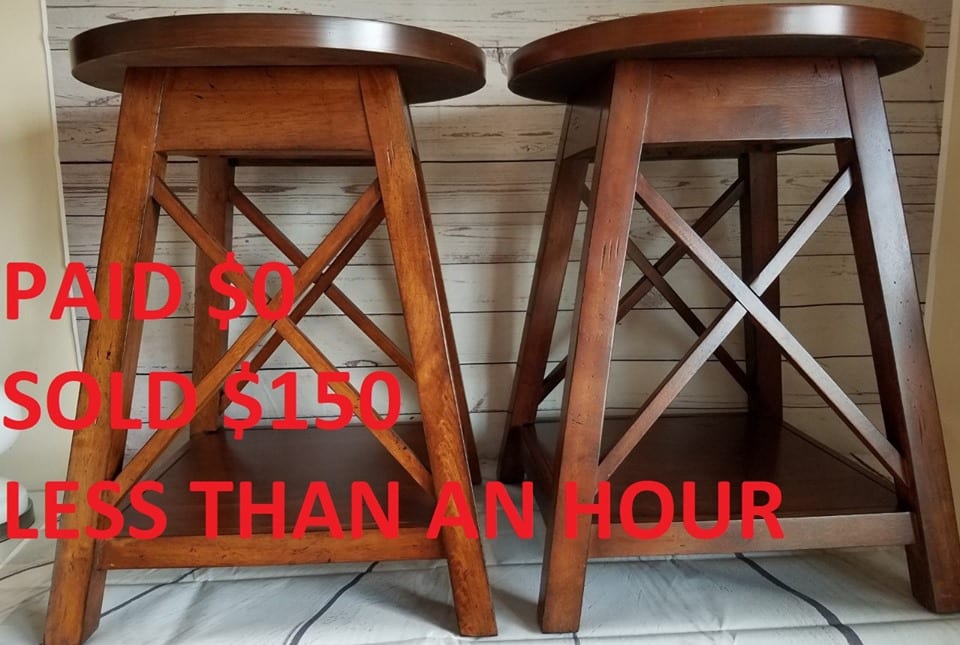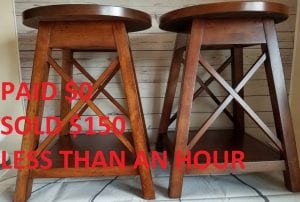 When I started, my very first goal was to reduce my cleaning hours to 25 a week by the end of this year. I was able to accomplish that goal in just eight months.
I am working on first paying off my debt right now. If I continue with the progress, I will be flipping full-time by spring 2021!
We love your enthusiasm in the coaching group and all of the help you give to the students. What words of wisdom would you give someone who wanted to get started flipping who may be reluctant?
Research, research, research and find a great support system. This means soaking up as much information as you can on products that interest you.
Whether you are researching comps, learning a new selling/buying platform, buying products, learning better ways to ship products, or learning how to find and stay in the right mindset for success, there are people who can support you.
There are written words, videos, blogs, podcasts, and more that will help you along the way. You have so much of this in your program and coaching group.
I think people find their own niche; for some it's the big, unique items, including taking old furniture, making it beautiful again and selling it.
For others, it might be clothing, household goods, electronics or computers. Some love to source at garage sales, flea markets, thrift stores, apps and even retail outlets, while others like to buy wholesale or liquidation merchandise.
Research and learn about all of it that interests you and find others who do the same so you can help each other.
Every new business venture has it challenges. What were some of the challenges you had when you started flipping again and what have you been able to overcome?
I think for me it was just the fear of making mistakes. Every time I read on the group's Facebook page that someone has listed their first item on eBay, I smile. It makes me so proud of them.
My first item was a long time ago, but jumping back in can be just as scary, as things have really changed on eBay. I only recently found the sellers hub…wow, that's a lot of information!
Each new thing I try, like tinkering with promotions, is a bit scary. But as I learn, I become more confident. And yes, making mistakes will happen, but you just have to look at it as a learning experience.
My next challenge is space. After my last shipment of merchandise (I may have over-bought just a tad), my adult son told me I had officially crossed into hoarder territory.
I was going to rent a storage unit a couple of months ago, but I decided to wait–that extra $110 a month pays some bills. I have decided that I will need to do it before winter arrives.
Is there anything else you'd like to share with our readers?
I think I'd just like to thank you for the coaching group that has helped me in every way. I've mostly avoided social media this last decade.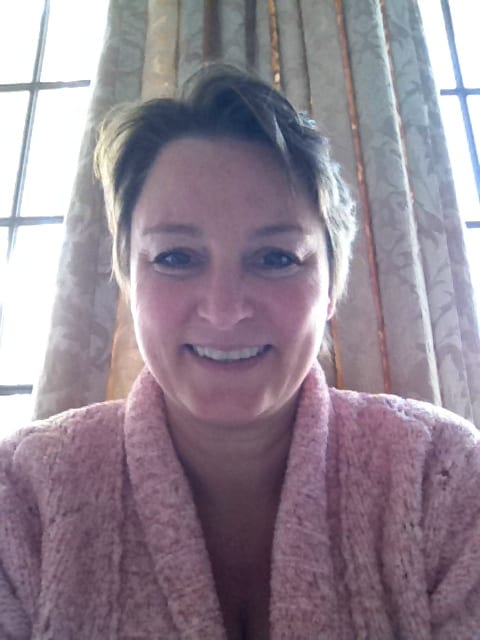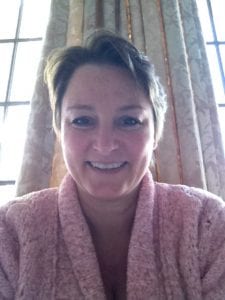 Because I work for myself, I've never been in any kind of coaching group. This group has been amazing! It seems like there's almost always someone working at their computer, so questions usually get answered quickly.
It's a great place to learn, to help others, and even to "vent" about some minor frustrations and get some advice from people experiencing some of the same issues.
Everyone is supportive of each other, and we all want everyone to succeed in this venture. There are so many ways to flip merchandise and reading about other people's experiences is very helpful.
The time that you and Melissa give to help members succeed is incredible. The most recent free coaching calls you made were a huge surprise and a big help to the members.
One of my favorite things is your live Motivation Monday videos. Those short five minutes are truly motivating, especially knowing that you just ran who knows how many miles!
Having those live videos are helpful for those daunting Monday mornings at my day job. It helps start my week on a positive note and with a smile on my face.
Thanks so much for sharing your story with us, Marion. You have put a smile on our face!  We look forward to helping you reach your ultimate goal of full-time flipping. You are truly rocking your side hustle!
For anyone who wants to dive into flipping items as a side hustle or full-time gig, jump into our free flipper intro course to let us help you make your first $100 from flipping!
Further Resources
Make Your First $100 Flipping In 7 Days (Free Video Course)
Free Workshop How To Turn Your Passion of Flipping Items Into A Profitable Reselling Business
Related Posts
How This Professional Musician Flips Items in Order to Pursue His Musical Passion & Grow His Daughter's College Fund
How This CPA Made $12,000 Flipping Items On The Side
How This Family Used eBay To Crush $65,000 Of Debt In Only 14 Months!
How This Single Mom Went From Working Two Jobs To Making $5,000/Month On Her Flipping Side Hustle
How This Couple Who Adopted 6 Kids Made $26K Last Year With Their Flipping Hobby
How This Mom Of 6 Made $3,187 On ONE FLIP By Gaining Confidence With Shipping Large Items
How Flipping Items Allowed This House Cleaner To Reduce Work Hours To 25/Hrs Per Week