Today, we have an exciting interview with our friend and Flipper University student, Todd. And he is a professional singer and entertainer for a well-known cover band!
In the pursuit of his dreams, he was looking for a little extra income to fill in the gaps and with that he got more than he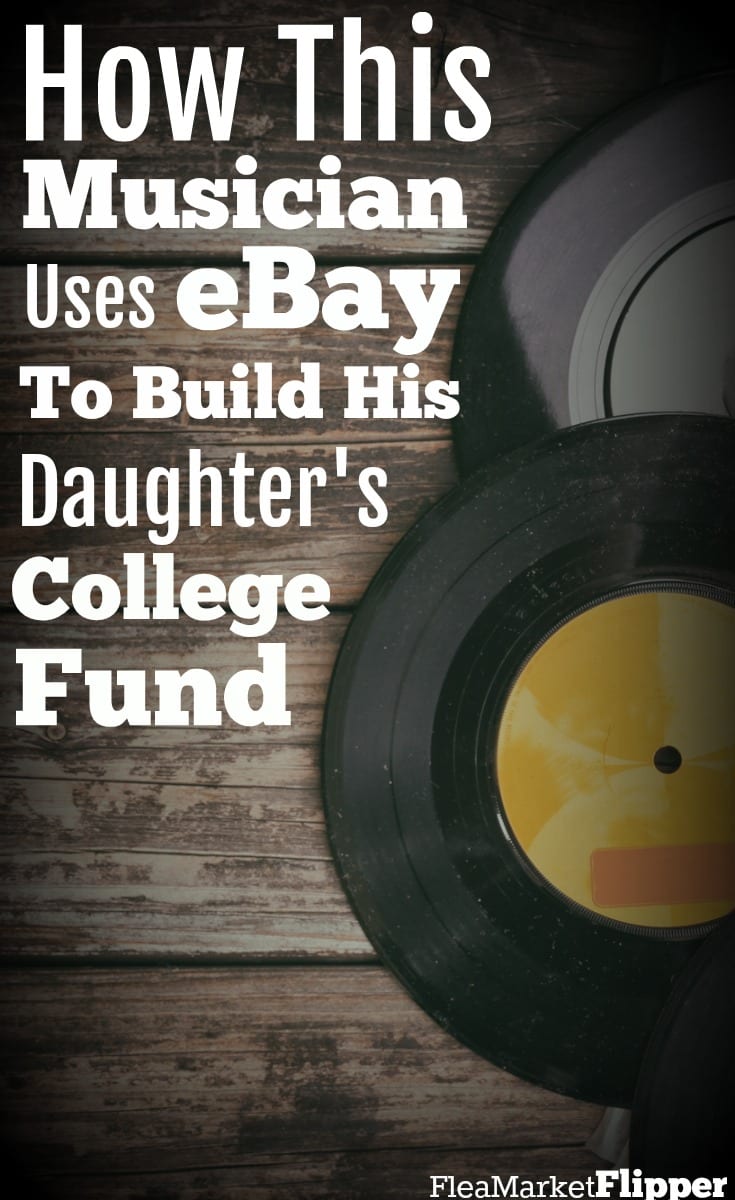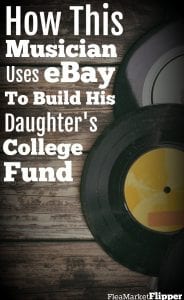 bargained for!
Todd has managed to make $5,500 in sales in the past four months and he doesn't show any signs of slowing down any time soon!
Maybe you are out there struggling to pursue your dreams and you are falling short in the area of finances.  I'm here to encourage you that you can pursue your dreams and flipping can be a great way to support yourself while you are following after your passion.
Todd jumped into our Flipper University course to make extra money to fund his daughter's college fund while he continues living out his passion for performing. He has been absolutely killing it with his flips!
We hope you are as inspired as much as we are by his success!
Todd, tell our readers a little bit about yourself so they can get to know you.
Hi everyone! My name is Todd Joseph Slingsby and I live in Fresno, CA with my gorgeous, amazing wife, Zee, and my beautiful, spunky, little baby girl, Summer.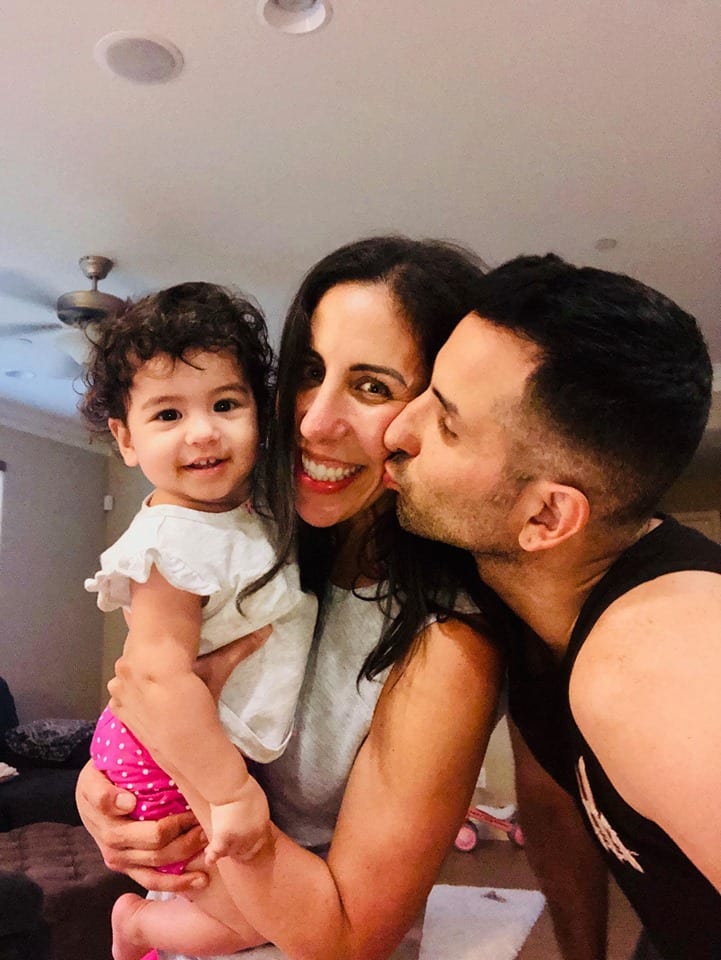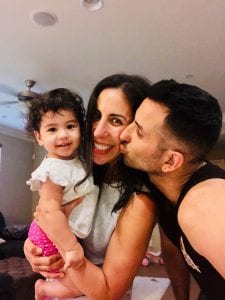 I'm a full-time pharmaceutical sales rep and a professional singer and entertainer with a well-known traveling 70's/80's cover band called "Mustache Harbor" (yes, we wear mustaches!).
My wife, Zee, is a Beachbody health and fitness coach and leads a team of coaches from all over the country. As for flipping, before I was so blessed and fortunate to meet you and Melissa, my wife had been calling me "Trader Joseph."
We met because of all the things I would buy and re-sell on Offer up and Craigslist.
I'm also passionate about anything that makes me better so I love to learn. Because I love to learn and improve myself, Flipper University was a great choice and helped take me to a new level of flipping.
My goal is to always be 1% better than I was the day before and I feel like that is what has catapulted my success. My real passion, other than my family, is to pursue music and performing.
To me, there literally is no better feeling than the adrenaline and rush you get when all eyes are on you while you're on stage. I live for it!
You had some experience with flipping in the past. What brought you to Flipper University?
Like I mentioned before, I have always loved the thrill of the thrift and hustling to make extra money re-selling. In fact, I have a funny story where I was sent home in third grade for selling wacky packages and Garbage Pail Kids to the students in my class. My parents were shocked when I came home from school with $50 in cash!
Of course, they made me promptly return the money to the kids and to their parents. Once a hustler, always a hustler I guess! Ha!
Even though I was always into reselling locally, until I met you and Melissa, I had no idea there was a whole world beyond local sales.
I found your free webinar opportunity when I was just searching through YouTube videos.
I have to admit it, Rob, your charisma and excitement on your video was infectious! I loved your story and I could relate to it instantly.
In fact, I think I was only two minutes into the webinar before I grabbed my credit card to enroll! Once I enrolled, my wife and I decided that this would be another source of income for my family and for Summer's college fund.
We also will use the income to invest in other avenues of income as well as create a nice little "travel and fun fund" for us.
In today's times, I believe it's paramount to diversify income streams.
Within two weeks of taking the course, you had your first big flip. We were super stoked about your pizza oven!
I learned from the best (you!) that OfferUp is a great place to find some undervalued items that are worth a lot!
Right after I finished the course, I found a really nice commercial pizza oven on OfferUp.
The guy didn't know much about it, but I went over and picked it up. Within two weeks, I sold it for $850! This was my first experience selling something large and I had to learn quickly how to freight ship.
I couldn't have done it without your help. I'm a musician, not a handy man! But with your help, I was able to put together a pallet easily and I haven't stopped since.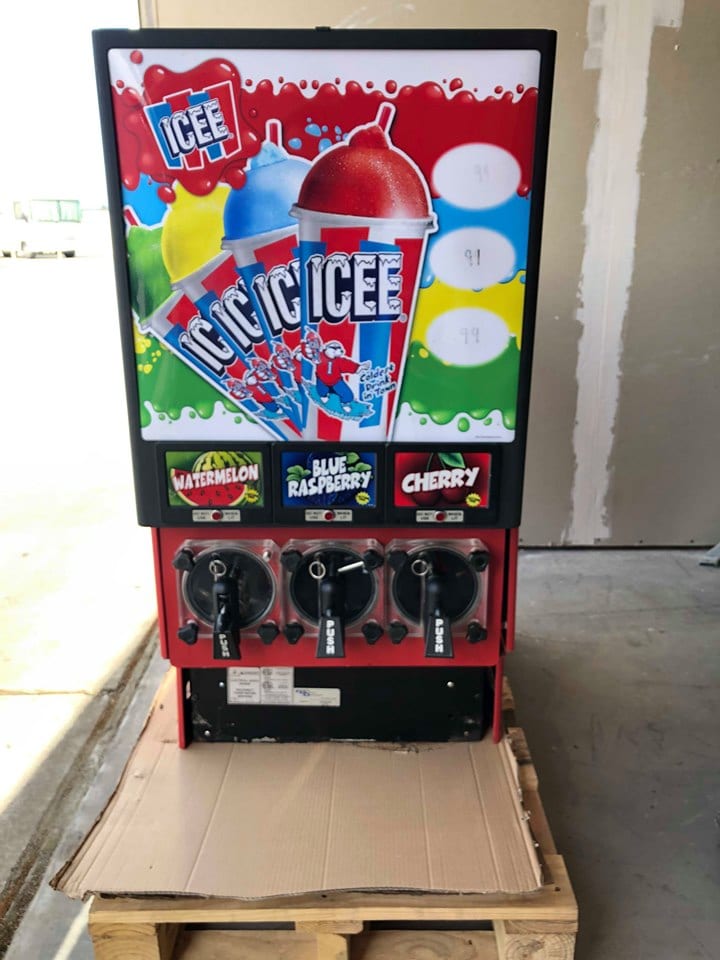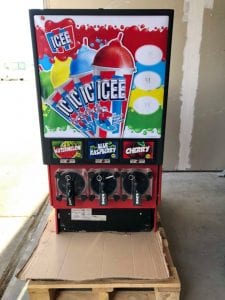 That was the start of a series of great flips! In fact, not long after the pizza oven, I had my second big sale, which was a Slurpee machine.
I have you to thank for that one, Rob!  You directed me to the machine after one of the sourcing calls we had. Somehow you knew this guy would have more of these so I asked him when my brother-in-law and I met up with him.
Well, he did and he has sold me several Slurpee machines over the last few months. The connection I have built with him is incredible. In fact, I just sold two more machines today for $1,800!
It's an ongoing business relationship where we both make a profit. Relationships are so important in this game and I have your coaching to thank for teaching me that.
You are a busy family with working a full-time job, performing part-time, and being a full-time dad! How does flipping fit into your busy lifestyle?
Flipping fits into my busy lifestyle quite well actually. Even though we are a VERY busy family, we have priorities. For example, after work, instead of plopping in front of the TV, I will search OfferUp for deals in my area to see if there is anything worthwhile that I could potentially flip on eBay.
It just comes down to, "what is important and that is where and how you will spend your time." We choose to improve ourselves daily and make use of the time that we have.
Since making that choice daily, it has really paid off for us. The pay-off not only includes an extra income, but having the ability to pursue what we love and are passionate about!
Ok, let's talk about fear! We find in our interactions with people interested in flipping that there is a big fear component that they have to overcome. What was one fear you had to get past?
I think my biggest hurdle was learning about eBay. Although I has sold a lot of stuff locally, I had never ventured into eBay.
I knew the power it possessed and the money I could potentially make from it, but I think fear kept me away from learning it. After completing Flipper U, my fears started to dissipate.
I realized that if I just followed the guidelines that you had already laid out for us, I could be successful. In fact, anyone with a desire and a strong work ethic can do this! Of course every day there are challenges, like learning things like shipping, listing, etc. But that's the real allure of it all I think.
We are so happy by how well you are doing and of course it's inspiring for everyone in the coaching group. How has the coaching group helped you become successful flipping?
I've learned a ton from this group and I'm so thankful for the opportunity to be a part of the Flipper U fam. A few things I've learned about are "freight shipping" and how to strap something on a pallet.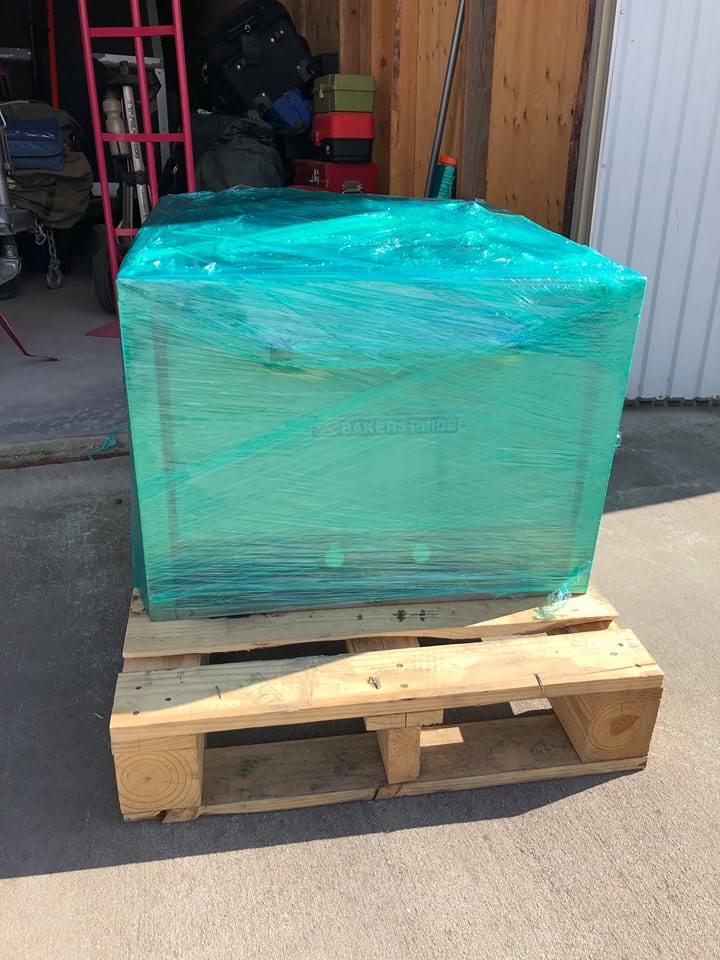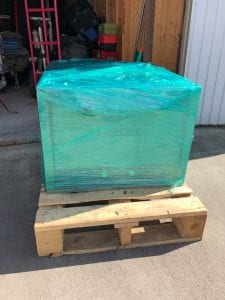 This has been great for me, because as I said before and if you know me, that's a BIG step considering I am the least "handy" person you will ever meet.
I can stand on stage and belt out Toto's "Africa", but ask me to fix a drain, or hang a TV and I'll stare at you like you're crazy.
Through the coaching group and with your help, I have no problem putting together a pallet and shipping large items. This has opened up a whole new source of income for my family.
Like I said, I love learning. The coaching group is very valuable to me. We as a society always worry about getting extra jobs to pay extra bills, but we don't realize that if we just took the time to learn the skills of a part time business, we could add so much more quality time to our lives.
"Profits are better than wages" is a quote from Jim Rohn that I absolutely love.
What words of wisdom would you share with someone has decided to started flipping?
I would first give them a huge high-five and congratulate them for taking the plunge to go outside the comfort zone of society.
The world is full of 9 to 5 jobs and a majority of people don't even like their jobs. You can do whatever you want in life if you are willing to be coachable and continue to be open to learn as much as you can. Every question that comes to mind should be asked and don't forget to have fun!
I couldn't imagine not being a musician. I live for it and I'm so happy I get to pursue it. Thankfully, flipping has created an extra income to provide me the freedom to keep living out what I am most passionate about.
Check out our quick interview we did with Todd:
Congratulations on your success Todd. We love hearing about how well you are doing with your flips and you are an inspiration to our other students and also to our readers. We look forward to seeing what you are capable of in the coming months. The sky is the limit! Thanks for sharing your passion with us!
You can find Todd's band Mustache Harbor on their website and follow them on Instagram and Facebook!
If you love finding deals at thrift stores, yard sales and online apps, check out our FREE Flipper Intro Course to see if flipping is something you would love to do!
Further Resources
Make Your First $100 Flipping In 7 Days (Free Intro Course)
Free Workshop How To Turn Your Passion of Flipping Items Into A Profitable Reselling Business
Related Posts
How This CPA Made $12,000 Flipping Items On The Side
How This Family Used eBay To Crush $65,000 Of Debt In Only 14 Months!
How This Single Mom Went From Working Two Jobs To Making $5,000/Month On Her Flipping Side Hustle
How This Couple Who Adopted 6 Kids Made $26K Last Year With Their Flipping Hobby
How This Mom Of 6 Made $3,187 On ONE FLIP By Gaining Confidence With Shipping Large Items
How This Professional Musician Flips Items in Order to Pursue His Musical Passion & Grow His Daughter's College Fund