*UPDATED 3-4-2017*
With all these fun finds and flips, people often ask me where I keep all my items. I have done this for the past 20 years so the places I store my items have changed over time. 
Back when I was in my late teens and early 20's and living with my parents still, I would keep it all in their garage apartment. Once I had moved out and on my own, I lived in a two bedroom duplex and my extra room was used for storing all my fun items. After I got married in my late 20's, we moved into a 560 sq. ft 1 bedroom, 1 bathroom house and as you can imagine it had no storage. I ended up building a large shed in the back yard so I had some storage for the items that I sold.  
When my wife was pregnant with our first baby, we moved into a larger house that had a detached garage and shop along with two extra sheds! SO much storage! However, they were all full with old tools and things from the older couple who had lived in the house previously for the last 40 years. I definitely wasn't complaining about the items they left, but it did take us a while to go through everything.  We used our extra bedroom to house some items for awhile, but now that we have three children, the house is full with their things and there isn't any room for extra.  I decided about two years ago to get a storage unit to keep my for sale items in so I could be more organized and keep things nicer. What really decided it for me was my purchase of 60 sleep number mattresses and they needed a place to go before being sold. (You can check out that post HERE). 
Since then I decided to get one more storage unit (when I bought 100 TVs at one time last fall), so now I have a total of two. I pay $175 a month for the two of them combined, which to me is definitely worth it since this side business brought in over $42,000. (*Update* – in 2016 we made over $133,000!)  This year I have made it a goal to get more organized and treat my hobby more like a real business, since it pays me more like a real business anyway. (*Update*- treating it like a real business completely paid off! We were able to live off of our flipping income completely, which was awesome since I ended up quitting my 'real job'. We added another human to the mix, and the time we have had as a family because of this business is priceless. My only complaint for the past year – I would have liked to sleep a little more..) 
Here is a little peek into one of my storage units.  I know it is hard to see past the over-sized popcorn container (*Update – bought for $20, and it sold for $140), but there are other important things in there as well, like my commercial cotton candy and snow cone machine!  My television collection has been cut down to about 40, and I have a small inventory of Star Showers for this year's Christmas season. (*Update* – we sold through most all of these this Christmas!)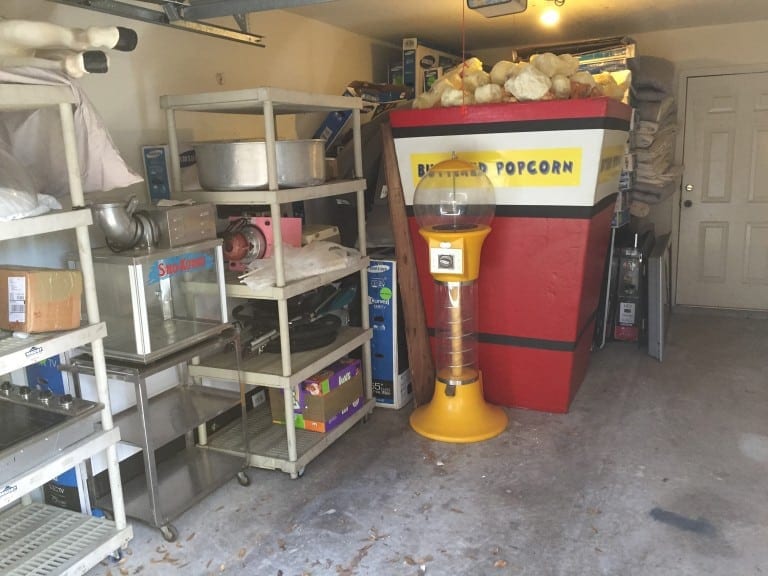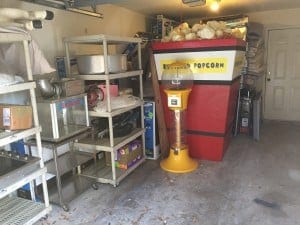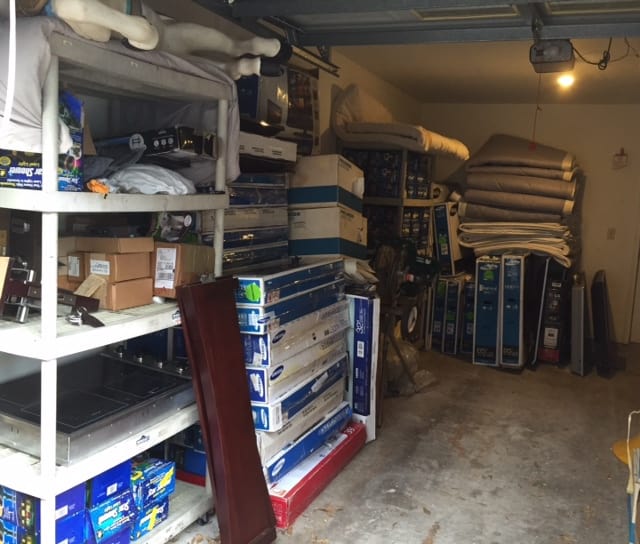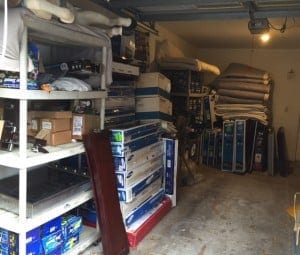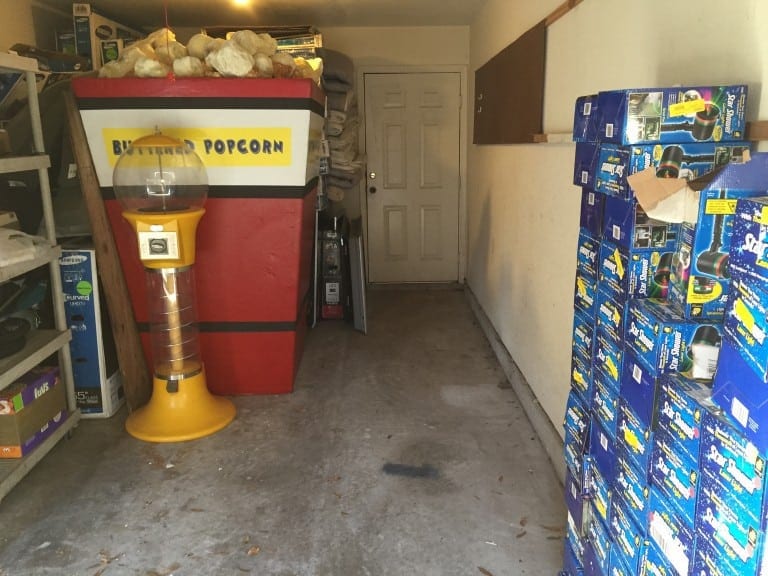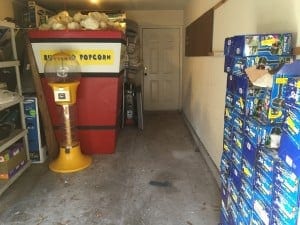 This storage unit still has some room as you can see, but I am sure it won't be that way for too long. (What should I add next??)
*Update* Here are a few photos from my storage units recently. Let's just say they are a little bit fuller now.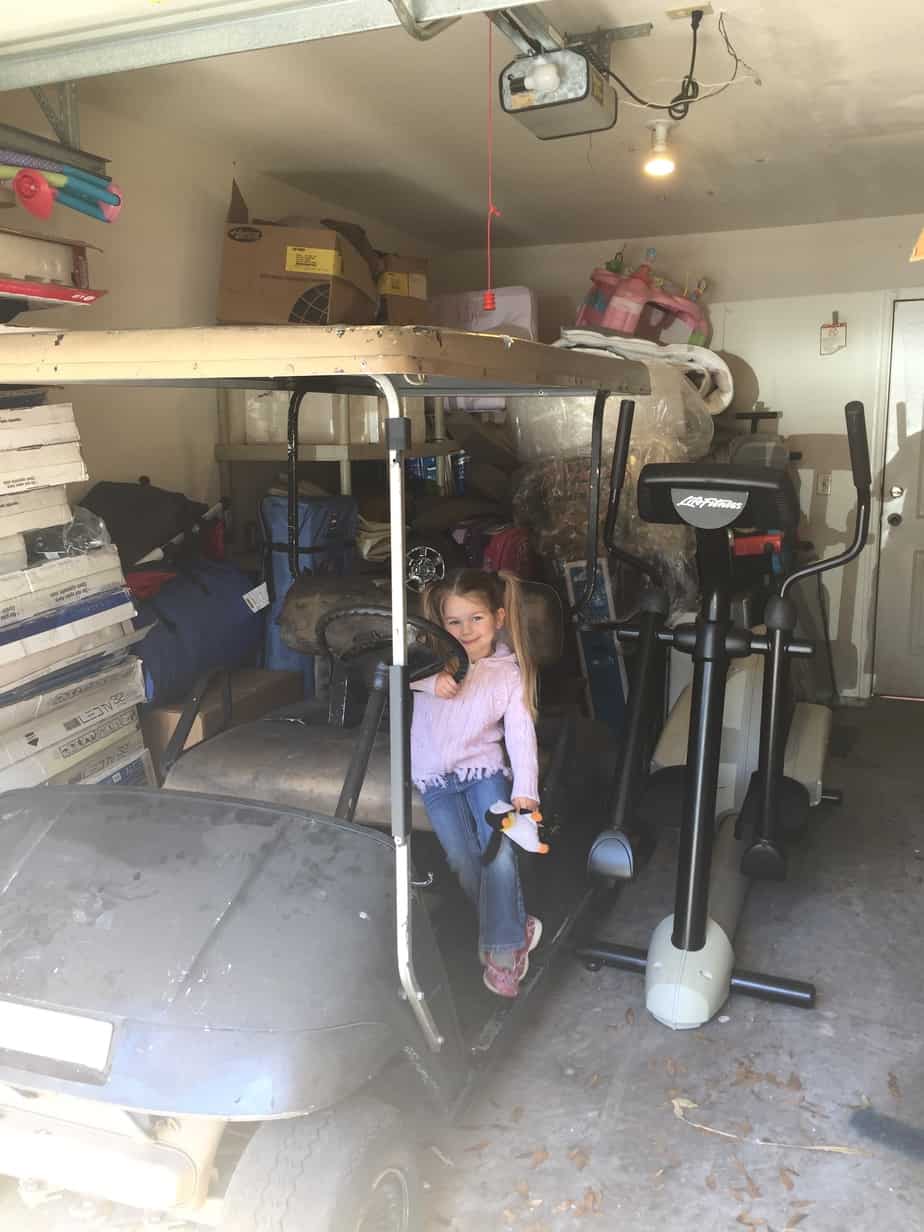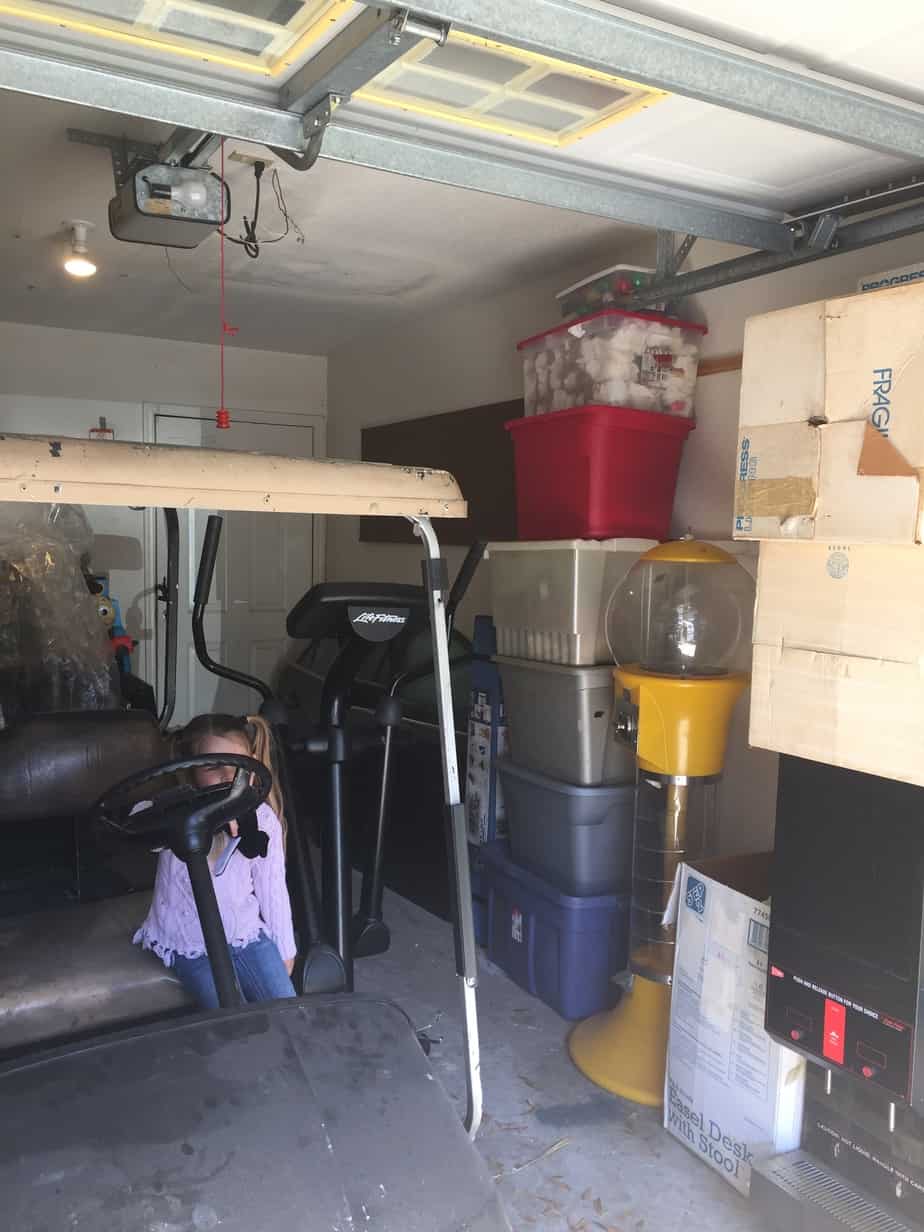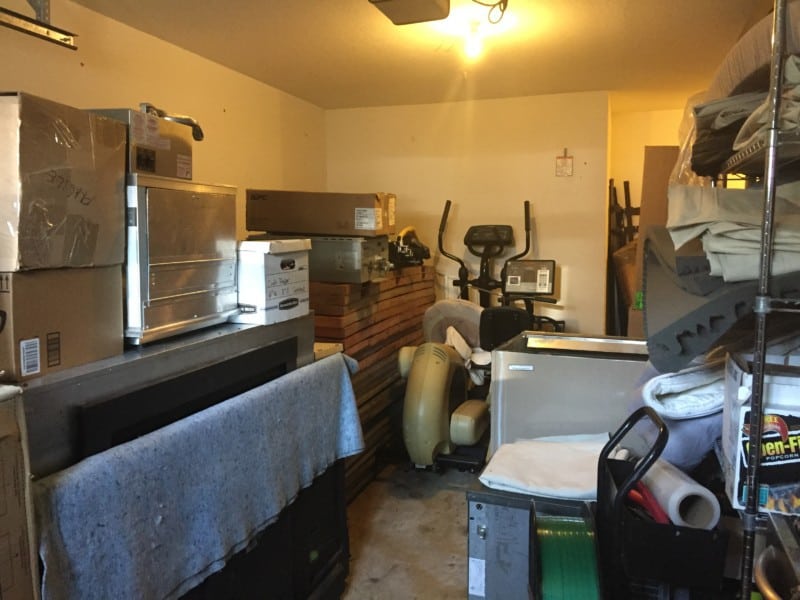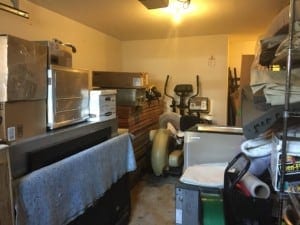 I recently bought a golf cart from my flea market vendor friend. Melissa hasn't even seen this buy yet, so I guess the cat is out of the bag once I post these pictures.
I have two commercial elliptical machines. Melissa used one in her training room at our house, and loved it because it has a great flow – not like the cheaper home versions that can be choppy on your knees. We bought one or $25 and the other for $30. We should be able to get a couple hundred from each of them. There is also a bike in there, some appliances, a few TVs that I have left, some concrete stamps, and a couple mattresses and mattress parts. (I am going to have to find another lot of mattresses soon! These things have helped out a lot over the past two years).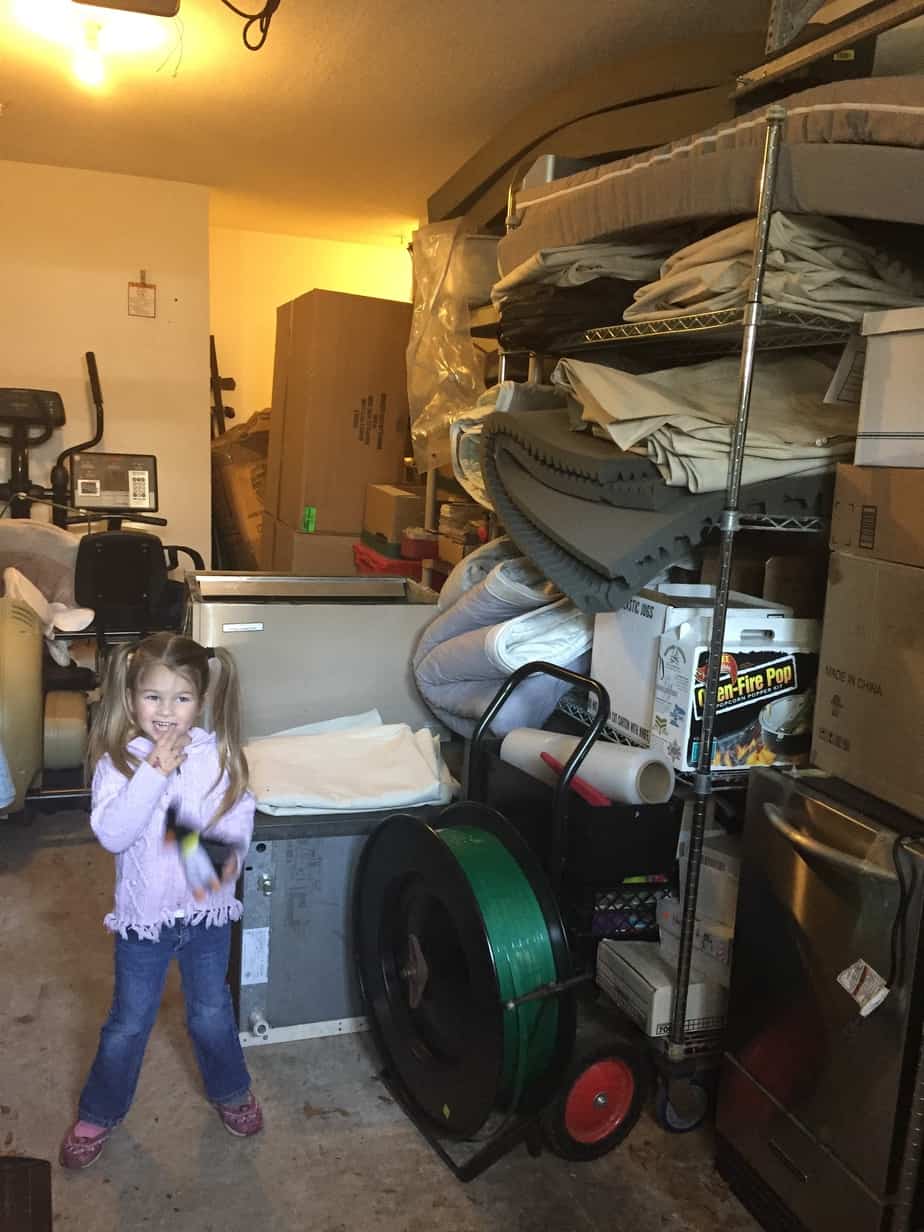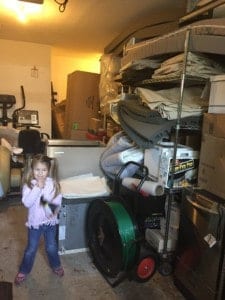 I would call this organized chaos. I know where everything is, and I have a place for everything. It is not super tidy right now, but that is because it's pretty full of some good stuff! 😉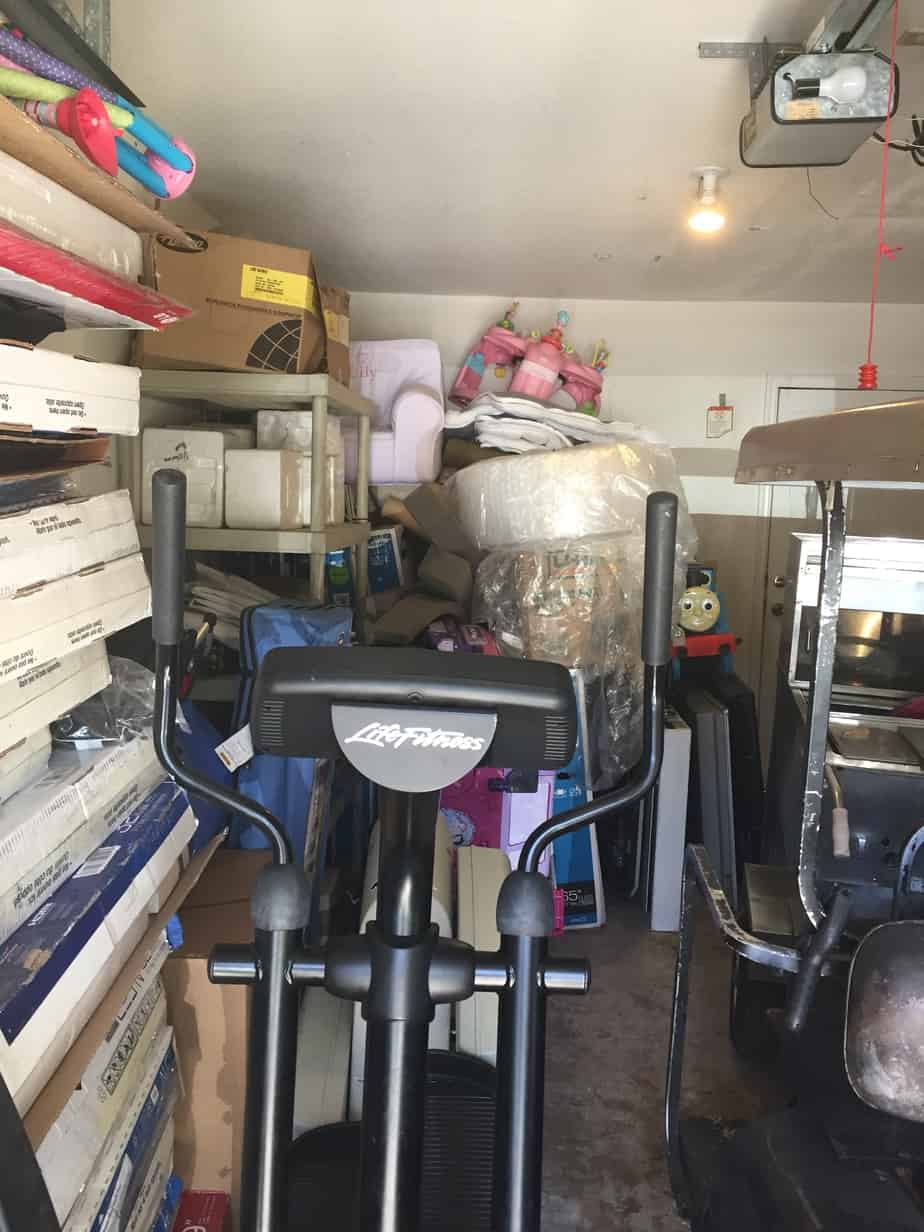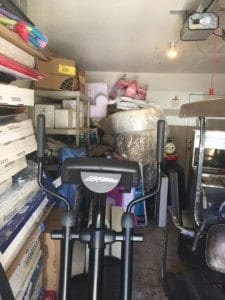 Looking in from the outside, two storage units may seem like a lot to take on for a beginner flipper.  But don't worry, they aren't a necessity in the beginning.   I have been doing this for 20 years now so I typically do a lot more buying and selling than someone just starting out.  This side hustle can be done on all levels with only the need for some closet space to start out. Some people are looking to just make an extra $500-$1,000 month to help out with their expenses, which can be done in a couple hours a week without the need for a lot of extra room.  I would love to give you the download to the 4 tools that I used to turn $40 into $1,000, for those who are interested to learn more. Just drop us you e-mail and you can get it HERE. You can invest anywhere from $0 (yes it is possible, you can check out our e-book 5 Ways to Get FREE Items to Resell For Profit)- to whatever cap you set for yourself each month.
I WANT TO HEAR FROM YOU!
Do YOU have any closet space/extra storage area to devote to making some extra cash? Comment below!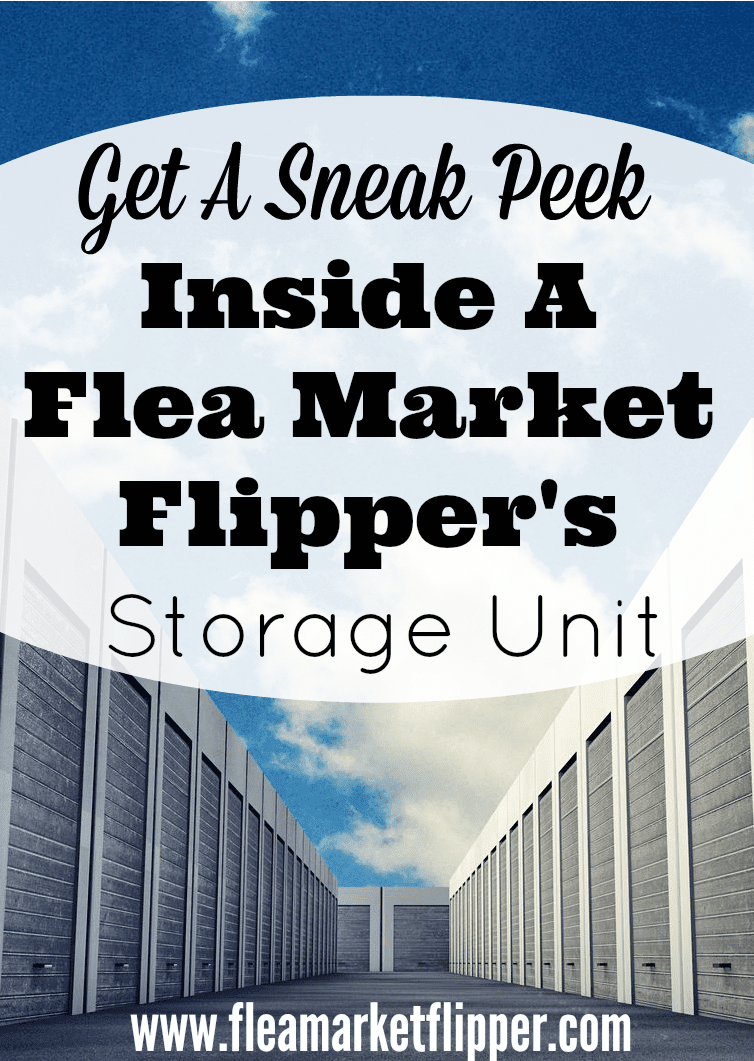 Related Posts:
$3,000 Christmas Bonus in 3 Days of Flipping