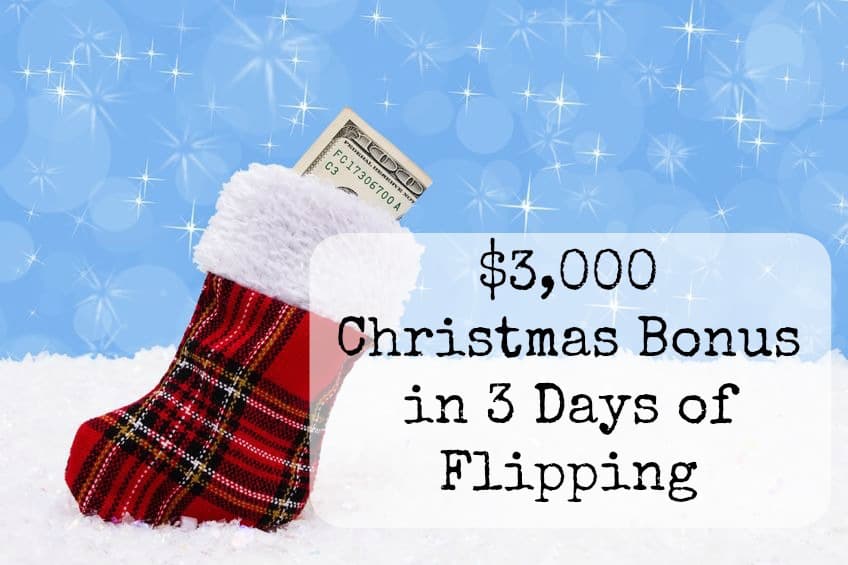 30 Dec

$3,000 Christmas Bonus in 3 Days of Flipping

Have I mentioned that Christmas is my favorite time of the year?  Well it definitely is. I felt like this year it came and went way too quickly and I can't believe that 2016 starts on Friday. While I am sad Christmas is over, I am excited for a new year of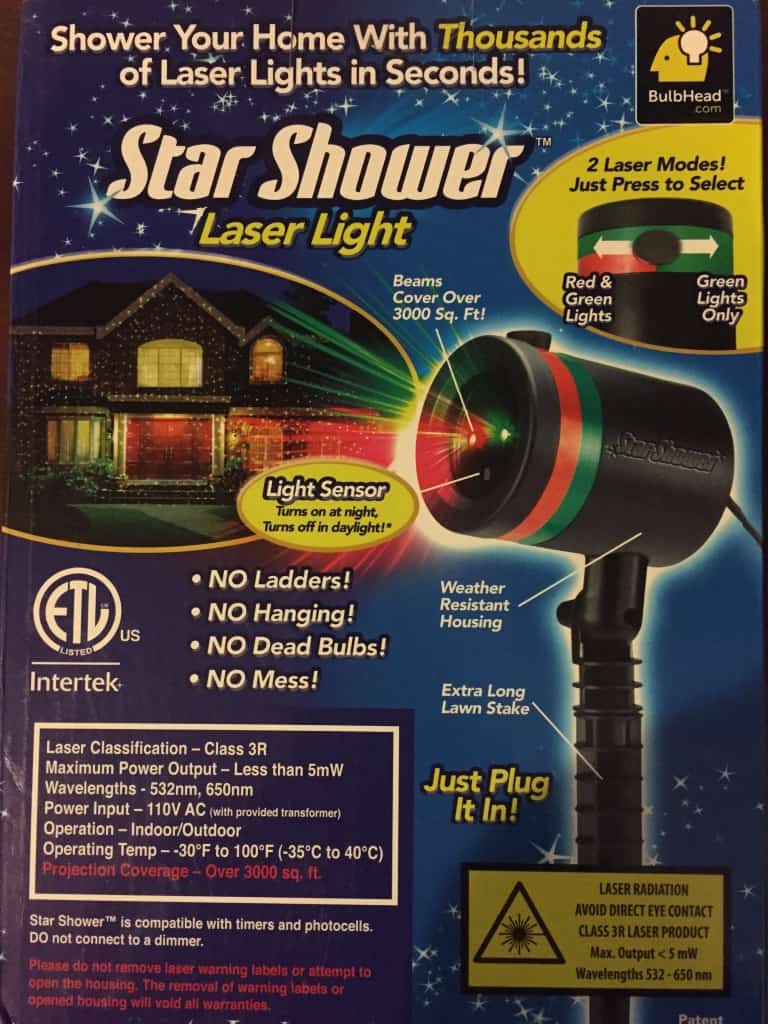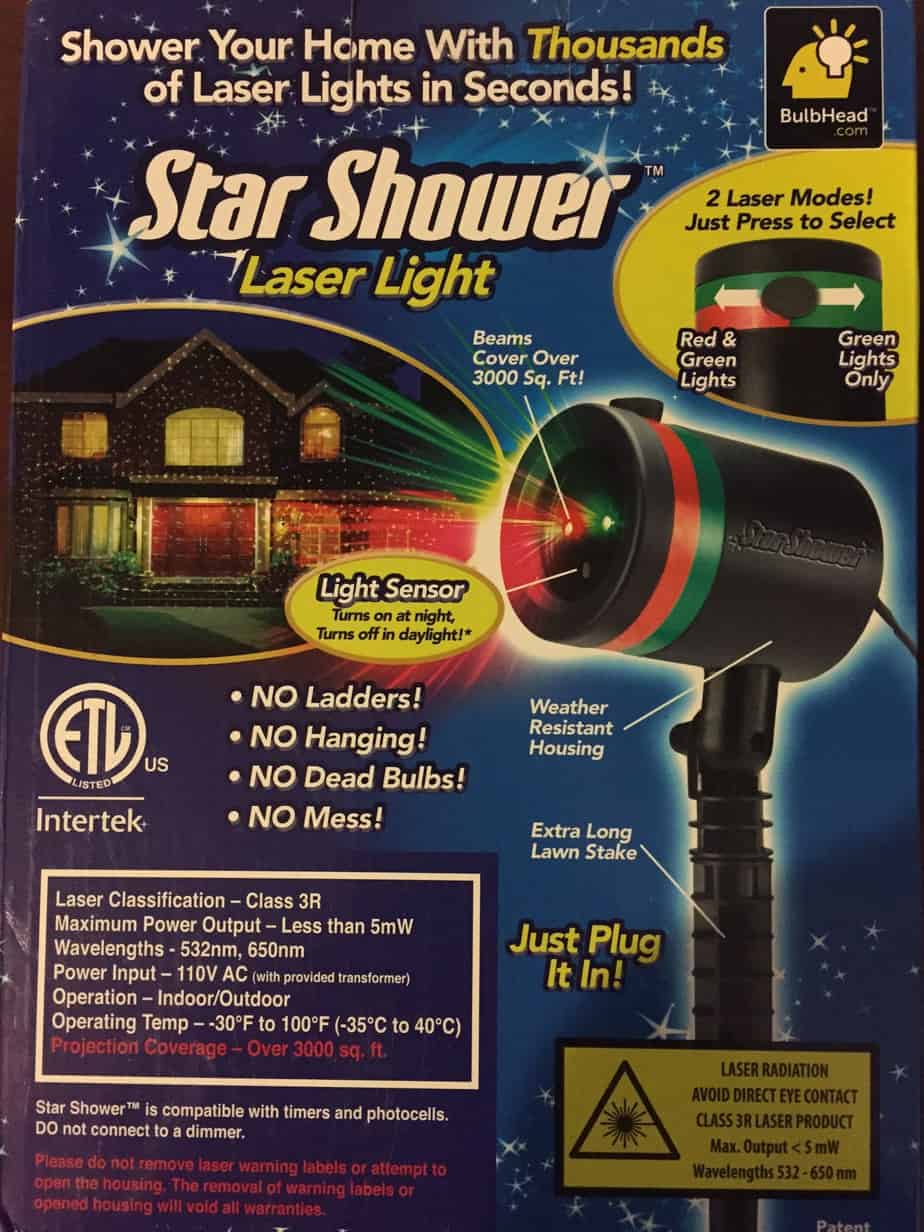 interesting finds, fun flips and extra cash.
The last weekend before Christmas, I came across an awesome find, but I would never have looked twice at it if my wife and I hadn't visited some friends the night before. In casual conversation, my friend mentioned that he wanted to get one of those Christmas lights projectors (because they just moved into a new house), but they were sold out in all the stores he checked. Well the very next day I walked past a table at the flea market full of these Star Shower light projectors! I thought there may be a few people interested in them, so I bought 11 of them for $100 to see what kind of response I would get. I looked online and saw that they had been selling for $60-$100 so I decided to price mine on eBay for $63 with free shipping.
My wife also posted them in one of her Facebook selling groups and got a large response for interest. We priced them at $50 0n there to be cheaper than all the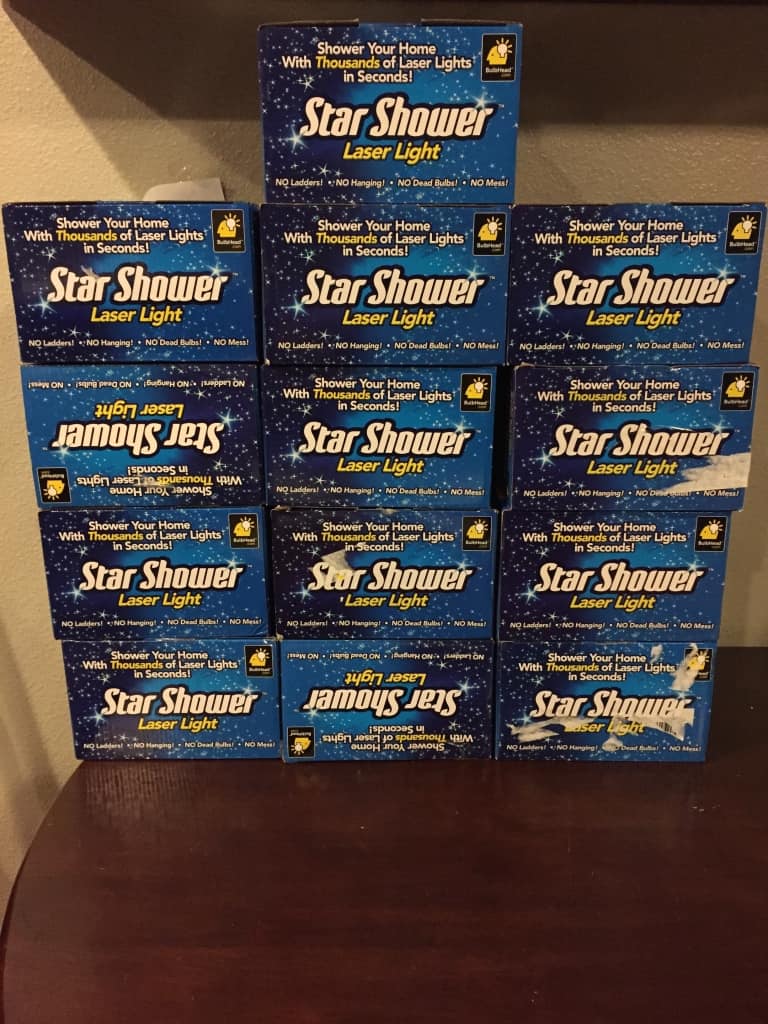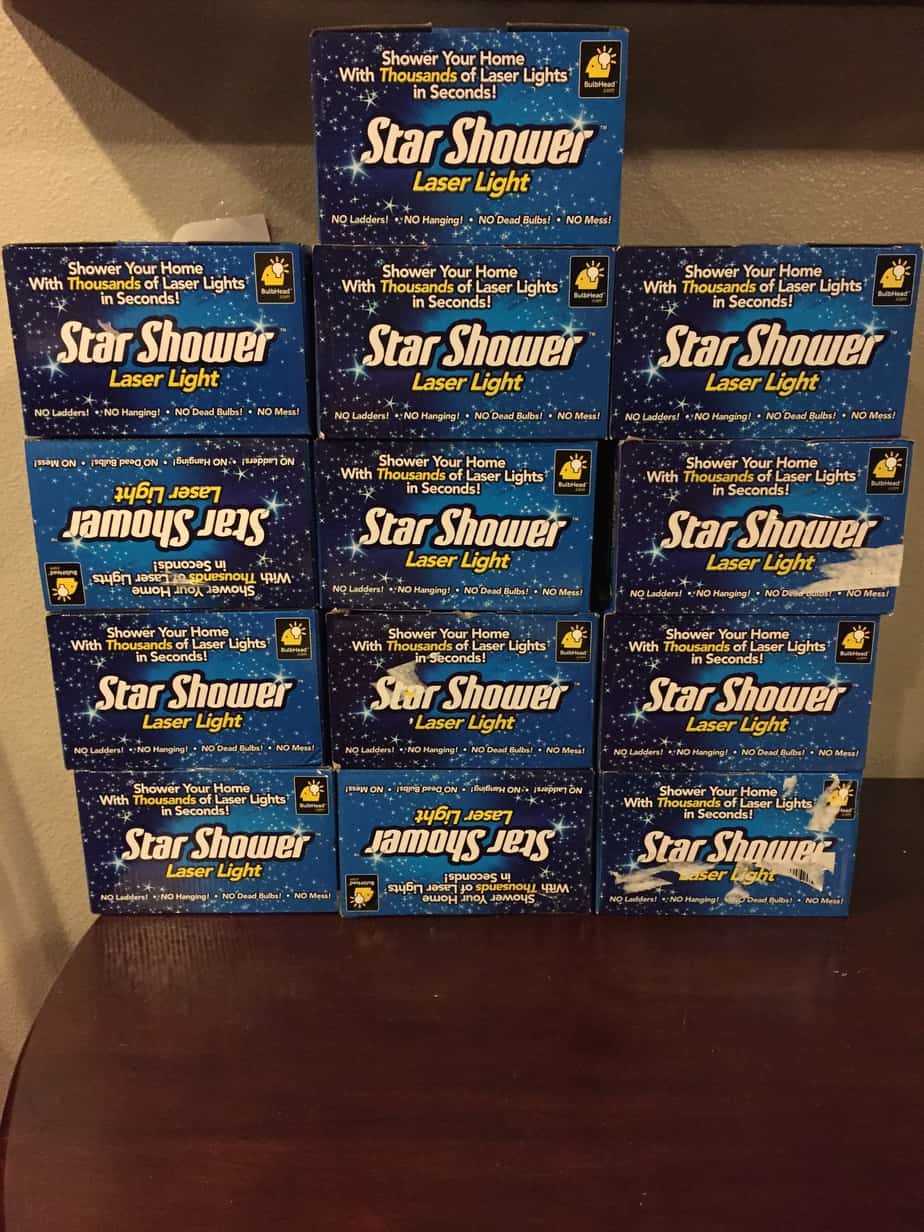 online options. Between eBay and Facebook we were sold out of the 10 that night. The following morning I went back to that vendor (I got her phone number), and bought 55 more at $7 each ($385). We sold the majority of these ones through Facebook and I ended up going and buying one more lot of them.  By this third day it was getting closer to Christmas so we ended up dropping the price on eBay to $35 to sell the last few.
Apparently we created a little drama when posting in some of the Facebook groups. While many people were interested to buy the lights, there were a select few who thought we were asking too much since they were sold in stores for $40. We honestly had no idea what they were selling for in the stores when we posted them because we had only checked online where they were selling for $60-$100. We thought that being cheaper than people could order them online was a good thing, and for many people it was! I choose to not involve myself with drama of any kind, life is too short to get into debates on Facebook. 😉
It was a very crazy few days of buying lights, checking and testing them all to make sure they worked great, making sure all the pieces were there, and meeting up with people my wife met through Facebook. It was definitely worth it once it was done.  We made a nice little Christmas bonus for 3 days of some elbow grease. We ended up buying a total of 103 lights ($655). Five of those didn't power on, and 18 of them only showed a red or a green light instead of both, so we didn't sell those, and we gave away 7 of them as gifts. So that left us with 73 of them that we sold for a total of $3,359. Not bad for a couple days work and a nice bonus just in time for Christmas!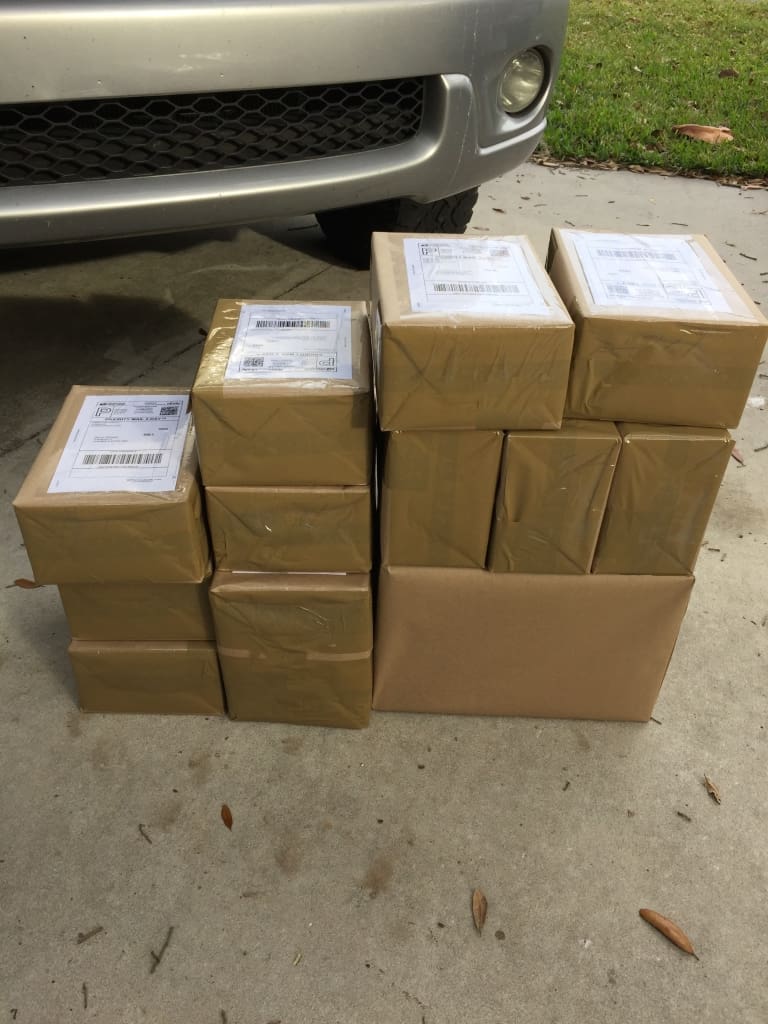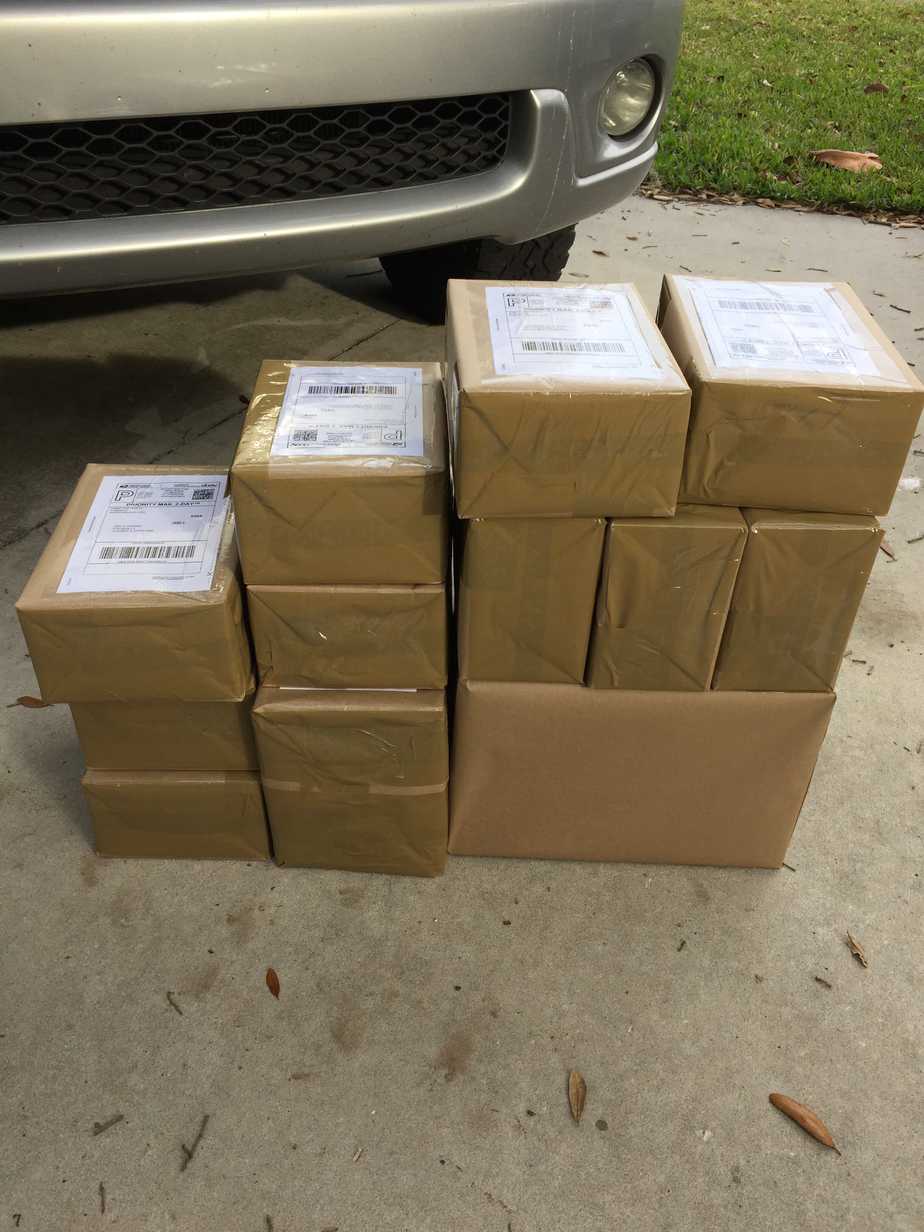 All packed up and ready to ship out!
How was your Christmas?  Are you ready for 2016? What was your favorite flip of 2015? I would love to hear from YOU!