Thank you so much for spending your time with us! We would be so grateful if you could take a minute and leave us a review.
We're closing off our six-part series of how to make your first $200 flipping by talking about our favorite reselling platform, eBay!
So you should have those three to five items listed on Facebook Marketplace and OfferUp, and you should be getting some sales. If not, you know how to promote them, and you know how to relist them if you have to.
But what is next?
The next step for us is definitely one of our favorites. About 90% to 95% of our sales come from eBay so we're going to dive into why we use eBay.
eBay Has A Large Audience
eBay has roughly 159 million registered users. What does that mean for you? More potential buyers. So in a local market such as Facebook Marketplace or OfferUp, you'll get quick returns on items, but when you're selling higher profit items you want a platform with more potential buyers. Sometimes you can sell your items quicker on eBay because you have a bigger pool of buyers looking for that specific item.
We left eBay for last because it is a little bit of a bigger monster to jump into, but it doesn't have to be, it's not as scary as a lot of people think it is.
There are more fields to fill out when listing an item, but it's worth taking the time to learn it.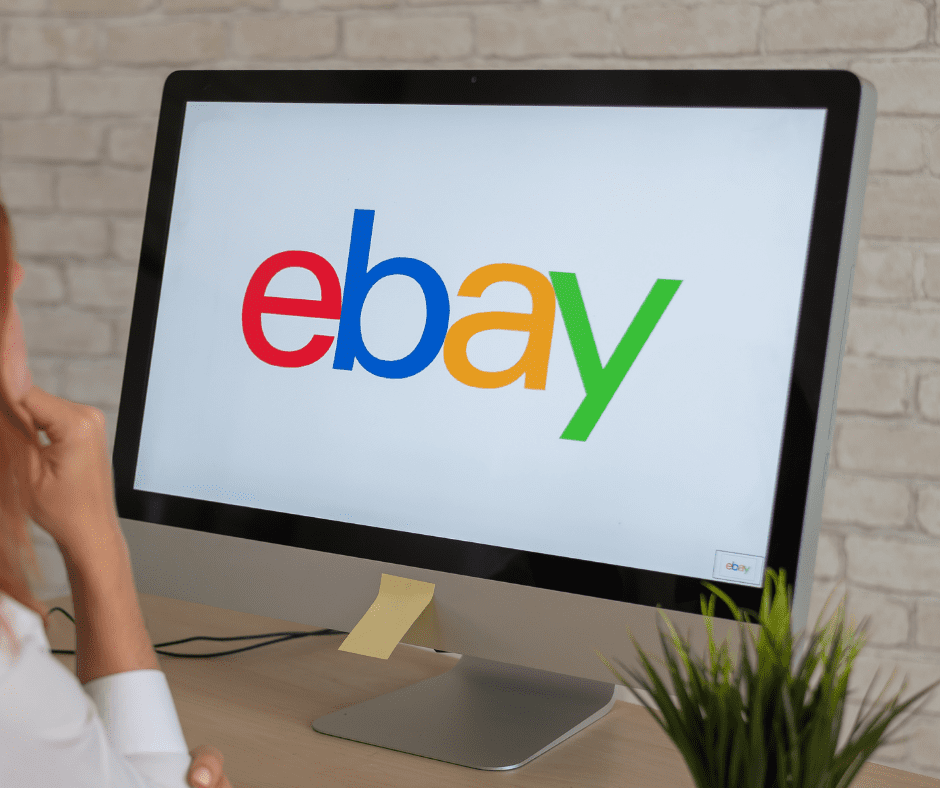 Create Your eBay Account
First, if you don't have an account, you're going to have to create an account, which you can do pretty easily. You will also have to hook up another kind of banking system to eBay via their managed payments system. eBay does all of its own transactions or processing in-house.
If you're not comfortable linking your personal bank account, create a new one. We actually recommend creating a separate bank account so you can see how much profit your side hustle is actually bringing in, and it makes it easier for taxes.
Build Feedback
Another key step for new eBay sellers is to start building feedback immediately. You want to build that eBay feedback up so potential buyers see you and trust you.
Start accumulating feedback by doing your shopping on eBay. If you can take an extra day or two for an item to arrive, skip Amazon and buy from eBay. Then you'll get feedback as a buyer.
The next piece is to go through your house and find five items that you would donate. They're not trash, but they're worth around $10 to $20. Pull those out and list them on eBay for a good price. Make sure you're covering the shipping cost or having the buyer cover shipping, but list the items at a low price so they sell. The buyer is getting a great deal and they're going to give you positive feedback. That will help you start building your feedback as a seller.
Under Promise, Over Deliver
Use your pictures to show any potential scratches or defects and also call them out in the listing. eBay allows for 12 pictures and a video so use all 12 photos if you can. Make sure that the buyer knows the condition of that item. You can even exaggerate it to be a little bit worse than it really is, So when they get it, they're happy, and they want to leave you positive feedback.
Pricing Items
As a new seller, you should look at completed listings to see what to price your items at. Comps are comparable items that have been sold. eBay will show you everything in the last 90 days that have sold in the category of the item that you're looking for. You can go in there and check that against the item that you have and see what they're selling for, that way you have a good idea of what you can price your item for.
If you're just getting started on eBay, you might have to price your items a little lower since you don't have as much feedback.
Ship Your Item
Once your item does sell on eBay, you will have to ship it out. Don't let shipping scare you. Just make sure the item is packaged up properly. Most of the stuff that you're going to sell probably isn't too large. Save shipping materials from your own purchases and repurpose them. USPS has priority boxes you can use.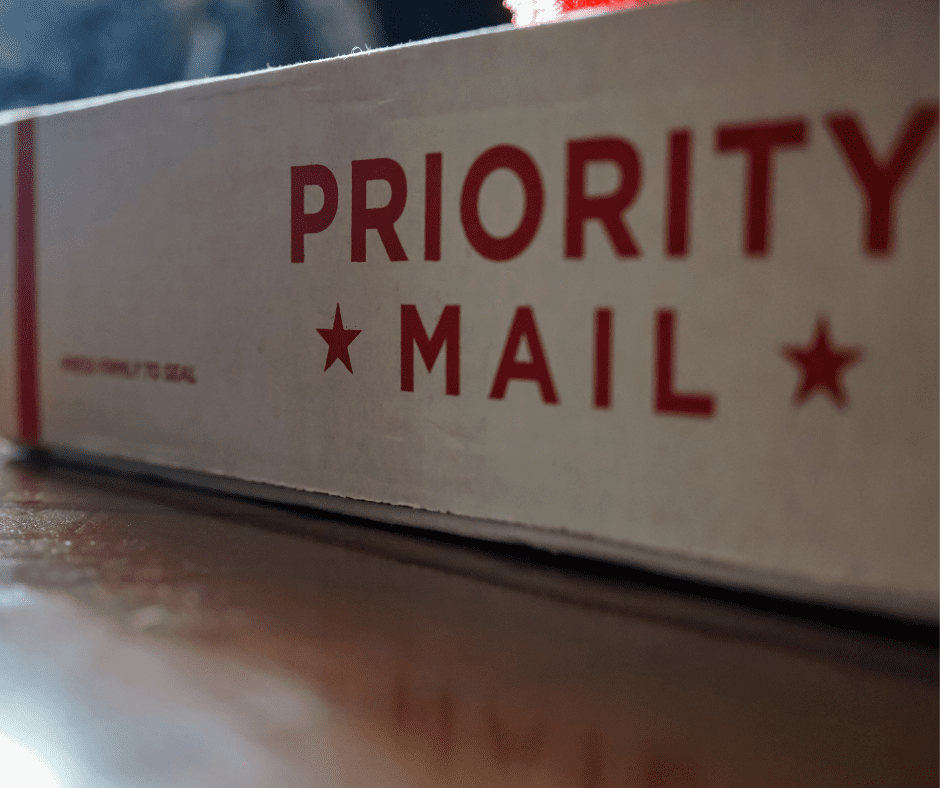 If you've enjoyed this flipping challenge and want to continue, then eBay is the next platform to learn and conquer.
Let us know how your flipping is going! DM us on Instagram or comment below.
Show Notes
How To Make Your First $200 Flipping – Part 1
How To Make Your First $200 Flipping – Part 2
How To Make Your First $200 Flipping – Part 3
How To Make Your First $200 Flipping – Part 4
How To Make Your First $200 Flipping – Part 5
Listing An Item On Facebook And OfferUp
Best Bank Accounts For Resellers To Use With Ebay Managed Payments
Check out our FREE Workshop: https://courses.fleamarketflipper.com/flipper-university-workshop-webinar
You can find us at: https://fleamarketflipper.com/
FURTHER RESOURCES
Download These 47 Household Items To Resell TODAY!
FREE Workshop How To Turn Your Passion of Flipping Items Into A Profitable Reselling Business
RELATED EPISODES
What We Flipped In March To Make $9,600
5 Ways To Boost Your Slow Sales