Today we're talking to Sarah Wilson from Budget Girl about how she paid off $33,000 in student loan debt, learned to budget and invest, and how she shares that knowledge with the world through her YouTube channel.
Let's dive in!
How Did You Get Started As Budget Girl?
Sarah Wilson got started with Budget Girl because of her own money struggles. About 7.5 years ago she was laid off from a newspaper job in Mississippi since they were able to pay someone less than her. At the time she was $33,000 in student loan debt and on unemployment and had a degree that couldn't help her pay all that back quickly. She promised herself that when she got a new job she would figure the money thing out and never be that scared or depressed about money again. Once she got a job she started teaching herself personal finance and money management and paid off the $33,000 in debt over the next three years while gaining new streams of income too.
She paid off the $33,000 while making $24,000 a year pre-tax as a newspaper reporter. She was considered low-income and near the poverty line.
What Were Some Of The Struggles You Went Through?
Like many people who are thrust into the real world after high school or college, Sarah says she had no real financial education.
When she was in college she took out student loans to pay for journalism school and also to pay for dorm expenses, eating out, and clothes. She didn't realize what the reality was going to be with her major because she wouldn't have the type of salary that could easily pay off the loans.
She started teaching herself the basics by reading all of the personal finance books she could find. She realized she had to stop eating out and she didn't realize how much she was eating out until she actually sat down and looked at the numbers.
The very first step Sarah recommends to every person is to start writing down all of your spending. Just by writing it down or knowing that you have to write it down, you're going to spend less.
Then start to figure out things like meal planning. Other steps include negotiating your bills like car insurance or possibly transferring to a lower cell phone plan.
Three key takeaways are writing things down, planning ahead, and meal planning.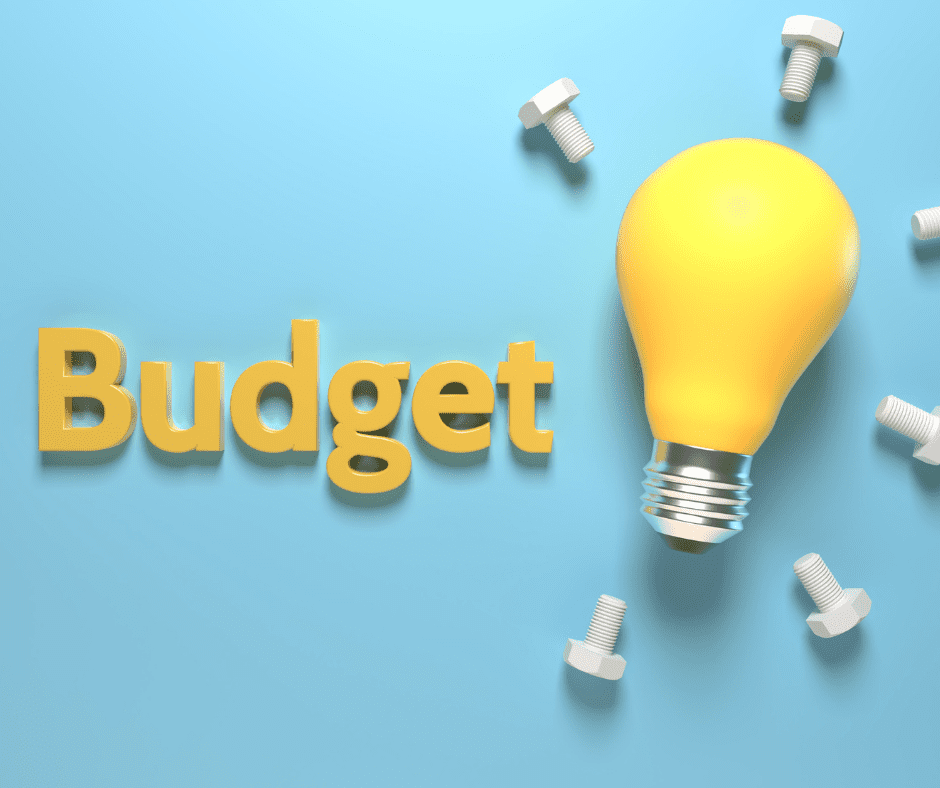 What's The First Thing To Start With?
Sarah says that when it comes to budgeting steps, the first one might be different for everyone, but food is a great place to start. We all spend a lot of money on food and prices are increasing right now, so it's a good time to evaluate how much you're spending. She recommends making a meal plan, searching for budget recipes, and learning to make little changes in the kitchen. 
Meal planning once a week and grocery purchasing in line with the meal plan can also simplify your life. When you know what you are going to make it frees up mental room to focus on other things.
What Tools Help You With Saving Money?
Sarah's number one tool is her budget, and she uses a Google Sheets budget that she can check on her phone at any time, and she logs items as she purchases them. Sarah is a big proponent of using whatever budget tool works for you. Whether you like an app like YNAB or paper and pen, find something that works for you that you don't mentally dread using regularly.
The main tool is the budget and from there you can use the internet to learn about other things.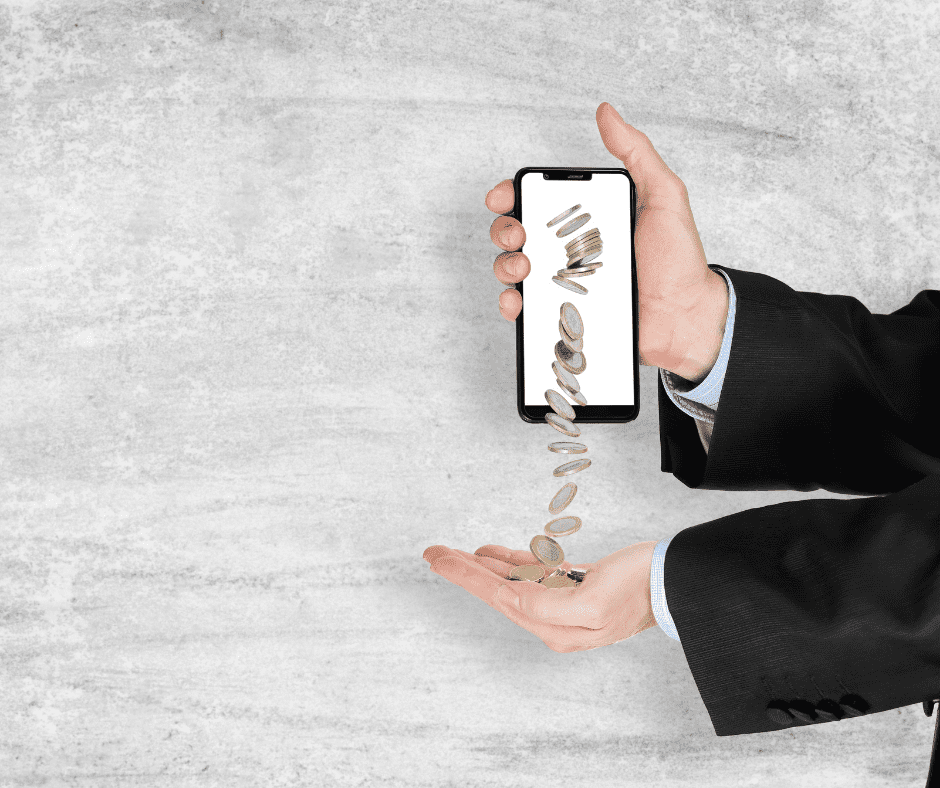 What Are You Doing With Extra Money?
Sarah says she was used to living with a small amount of money so once she paid off her debt, she rolled the extra money into an emergency fund, and then started investing. Now she has a bigger personal budget and a bigger grocery budget and has loosened the reins a little bit. 
Now that Sarah doesn't have debt anymore, she invests 40% of her current income and also has seven or eight streams of income. She sells printable budget templates, has her blog, and also dabbles in real estate.
She is now focusing on house hacking, where she lives in a duplex and rents out the other side to pay the mortgage so she has no housing costs.
She also converted a vintage holiday rambler travel trailer into an Airbnb camper stay, which has helped her make extra income.
Why Did You Start Your YouTube Channel?
When Sarah moved to Louisiana after being laid off, she knew she wanted to talk to someone about changing her financial life and paying off debt, but didn't want to annoy her friends.
At the time, there were a couple of financial YouTubers online, but it was mostly couples or people with dual-income and kids, and it was hard for Sarah to relate. She started by putting her budget online every single month and sharing how much she made. Now she helps others find financial freedom!
Show Notes
Budget Girl: https://budgetgirl.com/
Budget Girl YouTube: https://www.youtube.com/budgetgirl
Check out our FREE Workshop: https://courses.fleamarketflipper.com/flipper-university-workshop-webinar
You can find us at: https://fleamarketflipper.com/
FURTHER RESOURCES
Download These 47 Household Items To Resell TODAY!
FREE Workshop How To Turn Your Passion of Flipping Items Into A Profitable Reselling Business
RELATED EPISODES
Is Social Media Selling Necessary For Your Reselling Business?
One Hack That Could Make You More Money
How To Get Motivated To Get Moving In Your Reselling Side Hustle W/Ebay Addicts