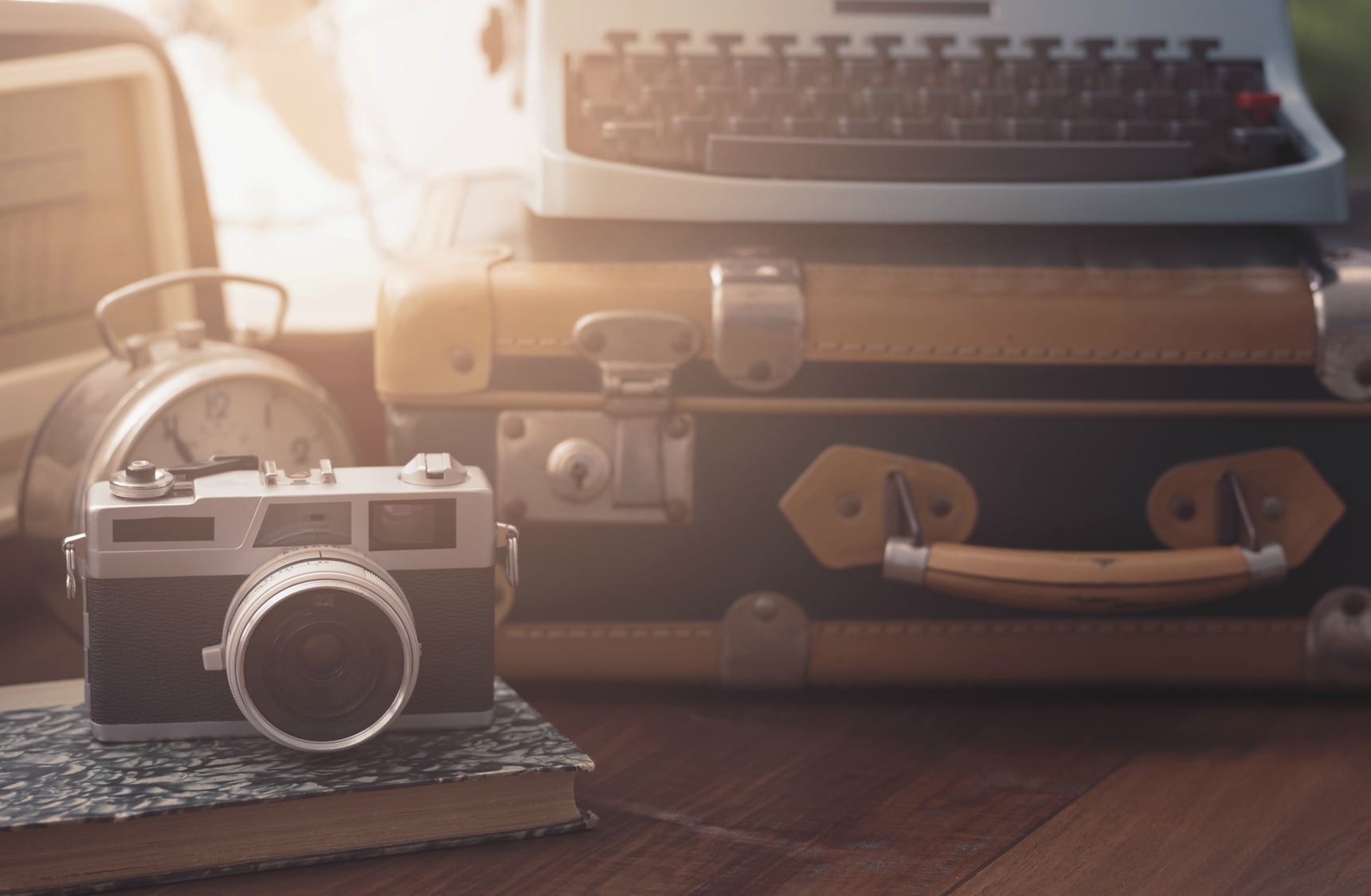 December 16, 2019

How This Youth Minister Made $3,428 In Just 60 Days Of Flipping Items On The Side

Don't overthink it! Today we have our friend and Flipper U student, Matt, with us today to share his flipping journey. He has been flipping items on the side of his regular job for just 3 month now. 

He started just 90 days ago and said that not overthinking things has made a big impact in his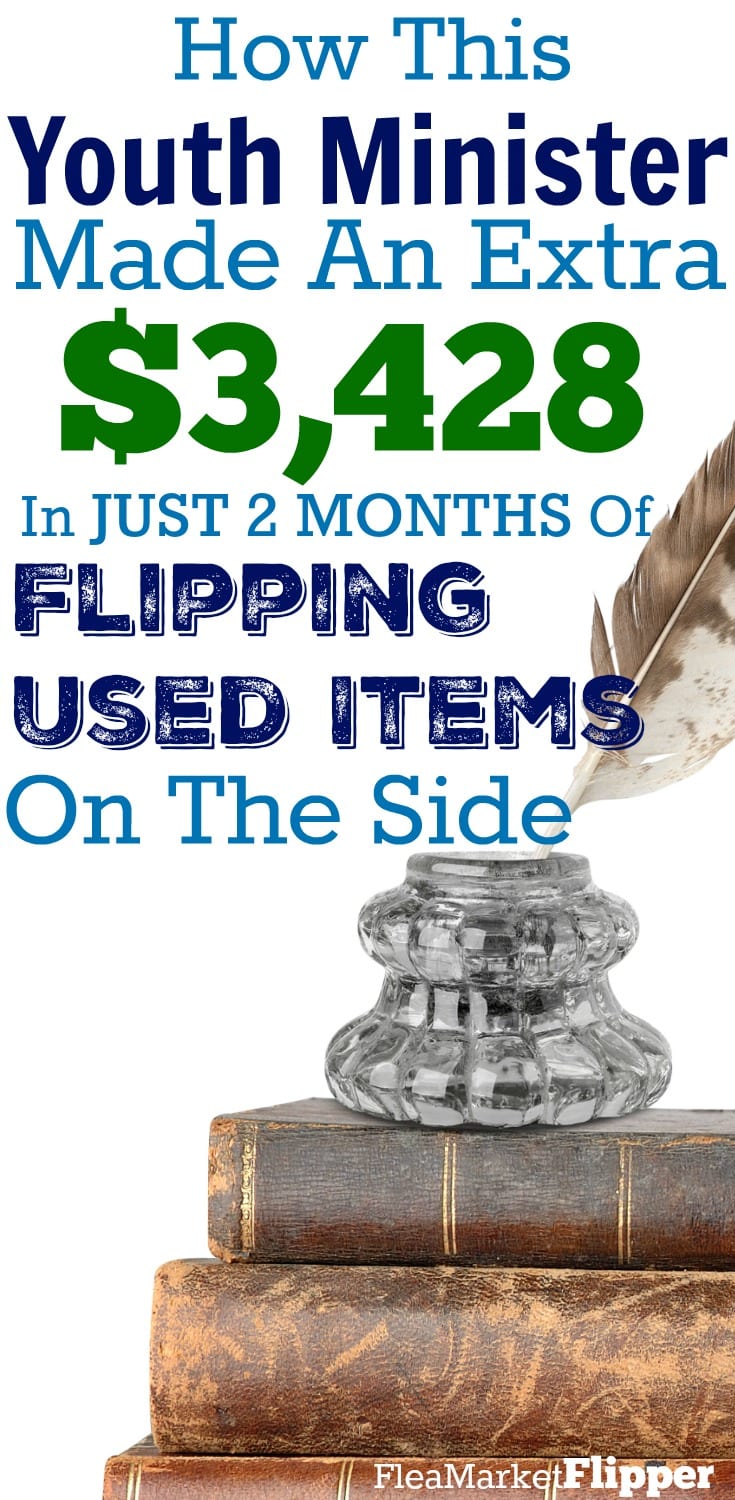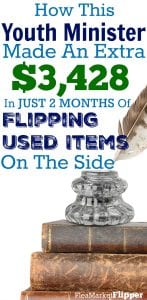 success over the past 90 days.
Flipping really is not that complicated and can be a great source of income for anyone wanting to make another stream of income.  Don't overthink it – just start!
We are super excited for Matt, who has had $3,428 in sales over the past 60 days flipping as a side hustle!
Welcome, Matt. Would you share a little bit about yourself with our readers?
My name is Matt and I come from the Southern edge of the East Coast. I grew up in South Carolina. I was a college soccer player and an art major. I have a Master's Degree in Education and now work with students full-time.
I've been in student ministry for just over 15 years pastoring, teaching, and coaching for most of this time. I've also worked professionally as a graphic designer and still take on projects from time to time.
Currently, I live in Tulsa, OK with my wife Casey and our two girls, Rivers (age 8) and Quinlynn (age 5). For the record, all of the ladies in my life are way cooler than I am.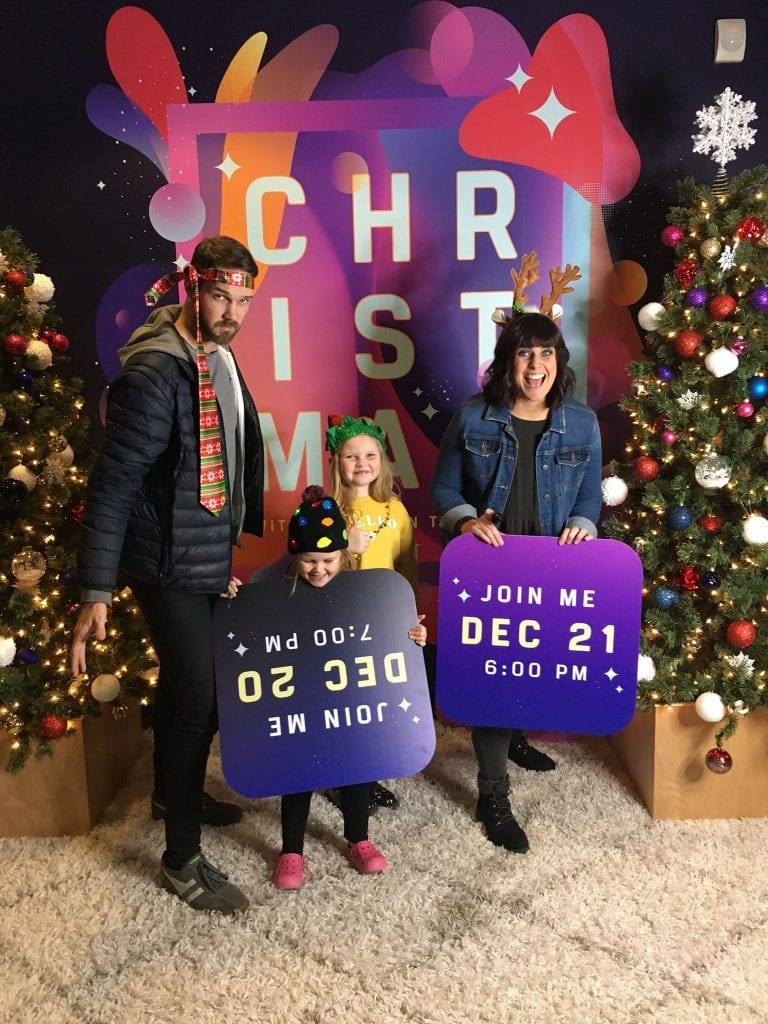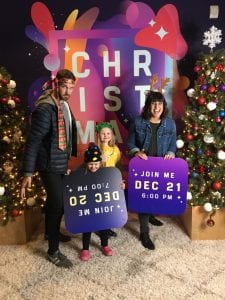 How did you get started selling things?
I've been flipping on a low-key level for a few years now, but nothing serious. I had some items lying around the house that I thought I could sell, so I started an eBay account and sold them.
I thought about getting more serious, so I did a search for "flipping" on Google. I saw your articles and read them all. After that, I was convinced this could work for me and signed up for Flipper University.
Flea Market Flipper just added some gasoline to my flipper enthusiasm. After reading all of your information, I thought, "I can SO do this" and now I do.
What items do you sell mostly?
Everyone should know that I will sell anything, so long as the margins are good.
However, as it goes with most flippers, there are a few items I'm partial to:
I like to flip electronics because they have:
– High quantity and high demand
– Move quickly and that keeps my cash flow liquid
– Ship easily
– Photograph well
– Newer versions of any electronics sell for more money
For the same reasons, I also like to source and sell anything on the smaller side that fits the same criteria. Some examples of items I've sold are: a fishing reel, a rifle scope, and kid's designer shoes. When I go sourcing, it's these parameters that I use that determine what most of my purchase(s) will be.
If I can find any larger item at a bargain price and resell it with a high ROI (return on investment), then it's worth the trouble of sending a large package or shipping it freight.  
We were stoked to see post in the coaching group recently that your 60-day sales total was $3,428! And that's just flipping items on the side! What's your goal with all of this?
At the moment, my primary money goal is $10,000 in sales. At $3,428, I am seeing that I am getting closer and closer!
The reason I took Flipper U was to be able to earn extra money to create an additional stream of income that I could grow either into a business or a savings nest egg.
I haven't quite been in the course for 90 days so I am pretty happy with the results so far.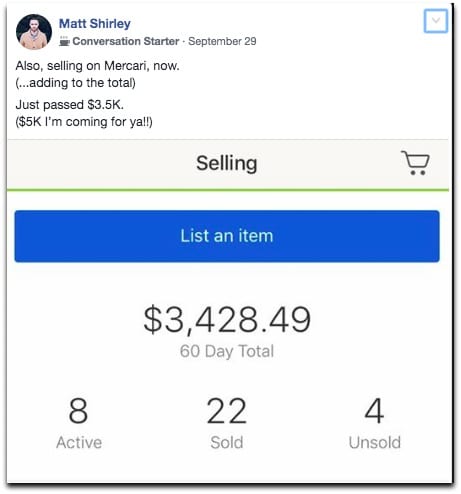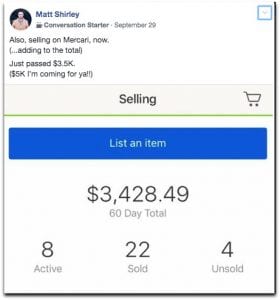 What advice do you have for someone just starting out or the fence about starting?
If anyone starts by sourcing items of $75 or less, you'd be surprised how much money you can make just at this level.
Most $75 items can be haggled down to $50 and there is an abundance of $50 items you can resell on eBay for 3x-4x as much.
There are re-sellable items going up every day in your city. The money is there, but it's in the products people want. You just have to go find them.
Here's a SECRET Ninja Flipper Technique:
If you're really strapped for cash to get started, then start by sourcing free items on Craigslist. Download the Craigslist or C3 Classifieds App and set your phone to notify you when there's a curb alert.
When you get the notification, look to see if there's anything going for free that you think people might pay for. I guarantee you there will be.
I still see furniture, kids' toys, and old(er) electronics on a weekly, sometimes daily, basis.
Swoop on these items, then relist on eBay or Facebook Marketplace, OfferUp, or LetGo for a fair price. I consider this the frugal man's method for getting start up cash.
Your venture capital is out there, and you can get it using this method. Try it. I dare you.
Since taking Flipper U, what has changed for you? 
People should know that, in my case, within 6 weeks the course paid for itself. So, if your concerned for the "loss" of income by paying for the course, you're thinking wrong.
This isn't an expense, it's an investment, mainly in yourself. You're learning how to become a professional reseller. Like all learning, there's a margin for understanding, gaining experience, and achieving success.
So, I think the first thing to overcome is limiting beliefs that say you can't do this. You can.
I've learned a valuable life skill through Flipper University that anytime I want, I can step out and make some extra cash.
If you've ever been in between jobs or wanted to boost your savings, or like Rob, step away from your job completely, this is a legitimate way to do all of those things. You're not stuck. You CAN work. And trust me, this WORKS.
What are some things you love about flipping and maybe some things you don't?
Good question. The thing I like about it is it's fun. I mean, who doesn't like a good treasure hunt?
It's also easy. Seriously, it's one of the simplest ways I know to start a second stream of income.
Along with both of these pros of the business, Flea Market Flipper has a REALLY supportive community. Honestly, it's one of the best I've come across.  If you follow the simple instructions, it's pretty hard to mess up.
Some challenges I find and less fun things about flipping is finding large items to sell and ship. It is a bit of a hassle.
It's not my favorite thing to pack or ship these items. Rare items often sell for more, but they can also sit on the "shelf" for a time. This can keep money out there without making a profit. Sometimes, it just takes a little longer to get your profits.
My solution is to educate yourself on these kinds of flips before you buy and realize it might be a bit before the profit comes in.
10 days after this interview, Matt had hit over $5,000!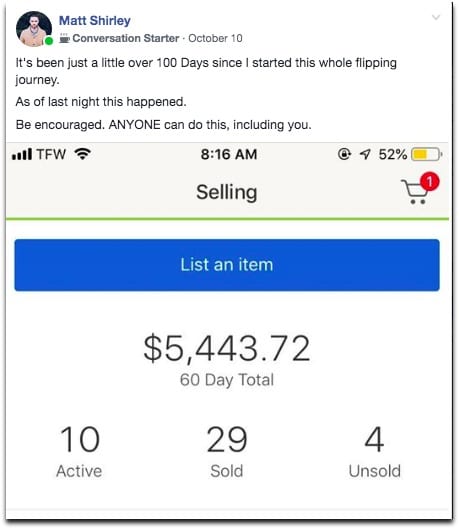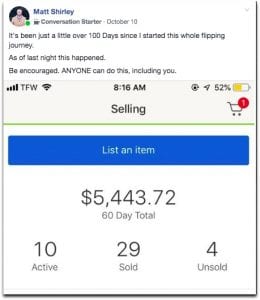 Ok, this is the fun part for us. Tell us some crazy things you have sold!
I bought a wheelchair for $12.50 and SOLD it for over $600.
I also picked up an Audi cargo cover off of Craigslist for FREE and SOLD it for $200.
I just recently secured a Macbook Pro for $25. (Yes, you read that correctly) and a commercial-grade range vent hood for $30. The Macbook will do very well and the range vent should sell for $800-$1200.
Those are all pretty cool flips. Keep in mind, I'm doing all of this part-time.  
With every new venture, there are always challenges. What are yours? 
I have had to work around my job schedule, so I have to schedule most of my sourcing on the weekends. I also occasionally source in the evening after work.
At the start, I wasn't sure I could be successful and I had to work through this blockade both mentally and emotionally. I chose not to overthink it. I just dove in.
I think most people deal with this in the beginning. Overcoming the idea that this process is for the exclusive few who understand ALL of the "in's and out's" of eBay and reselling. That's a lie.
Stop doubting, start doing. Put action up against your unbelief and prove yourself wrong. You can do this. I think anyone can do this. It's really quite simple.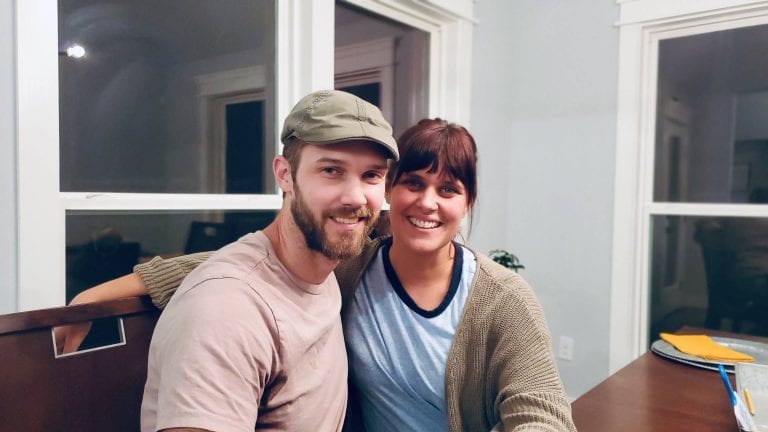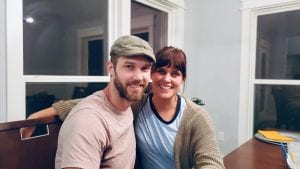 Matt, thanks so much for being our guest today and sharing your flipping success with our readers. It really is that simple. Stop doubting, and start doing. Anyone can flip items if they put action up against their unbelief.  
Since doing this interview 3 months ago, Matt is now up to $9,027 in flipping sales! What an amazing 6 month total! 
If you think this flipping gig could be for you, then check out our FREE Intro Workshop to see if it's a good fit for you.