What if you had an extra few hundred dollars a month to help pay off debt? What if you could fund your next vacation with cash? Or pay off your students loans? What if you changing jobs was not just a dream but could be a reality?
Joanna is a project manager by day and an evening and weekend flipper who has managed to make some great money to pay down her student loans, fund a few really fun vacations with her family and most importantly, making the opportunity for changing jobs a reality when an opportunity arose that she could not pass up.
We are super excited for Joanna. She has learned a lot and has really taken off with flipping!
Welcome Joanna! We enjoy seeing regular people learn to flip as their side hustle. You have been doing so amazing at it!
Thanks Rob and Melissa!
My name is Joanna and I live in Tucson, AZ. I am a Communications Project Manager for the State of Arizona by day and on the evenings and weekends, I flip items.
About eight years ago, I got divorced. After that, I took some time to heal and concentrate on myself and my then 4-year-old daughter (she's 12 now).
Five years ago, I met a true gentleman. He's handsome, kind, handy, family oriented, and a very good cook! He's overall just a wonderful human.
Four years ago, we got married and became a wonderful blended family. Together we have our sons, ages 10 and 19. Our daughters are 12 and 21 years old. We also have a very sweet 3-year-old grandson.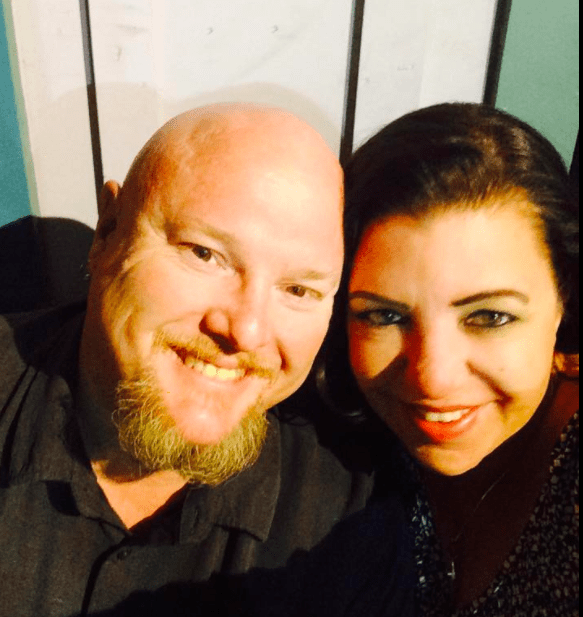 Besides my day job as a communication project manager that I enjoy, I flip items on the side and I also do some freelance marketing work for businesses.
Life is busy and chaotic sometimes, but I wouldn't have it any other way. As a family, we love to travel, go camping, ride bicycles, and do fun things together.
My husband and I love to cook and do home projects. I like to write, do crafty things, and spend time with good friends and family.
You weren't completely new to flipping items. How did you get started?
Thirteen years ago, I was expecting my first baby. I was looking for cribs to purchase, which were very expensive. A friend suggested I look for a used one on Craigslist.
I was able to find a beautiful crib that was originally $1,000. The sweet couple whose baby had outgrown the crib were asking only $100. I bought it and used it for two years. The best part was, after my daughter grew out of it, I sold it for $350! 
That was the beginning of selling for me. Once I saw how I could get something at a good price, use it, and sell it for a profit, I was hooked.
For the next several years, I mainly sold things we didn't need any more. I would buy something used for the baby like a play structure, a kid's table, a swing, a Lego table, etc. My daughter would use it and when she grew out of it or stopped using it, would sell it and then would buy the next thing. That's what I did for several years.
Fast forward to Flipper U! What have you learned since taking Flipper U?
A lot has changed! I went from just selling my own items, to realizing there is a whole world of undervalued items that are worth a lot of money!
Since taking the course, I definitely have more confidence and I have a much better eye for what sells for good profits. My sales are much more consistent. I have learned how to price things well and I now know how to figure out if something will sell and for what profit.
The FB group has been so inspirational and helpful! The group is so positive, and I have seriously learned so much from so many members. Because of what I learned, I have really stepped up my flipping game and have greatly increased my profits.I have taken more risks, like changing jobs and I am definitely ready for even more in 2020!
There are no shortage of things to sell out there. In fact, I can find thousands of dollars worth of items on a daily basis to flip.
What items are you focusing on for resale currently?
Well, there aren't just a few types of things I sell. That's definitely one thing I've learned from you and from the course members!
When I found Flea Market Flipper, I started by selling my own items. When two 40-somethings with kids get married, they bring lots of stuff with them!
Between us, we had things we just didn't need, duplicates of things, and other items the kids had outgrown or were just not using. We started selling those things and that was the beginning of our flipping. 
Slowly, after we decluttered and sold our own items, I started learning about sourcing and things to look for that would sell. I absolutely love thrift stores, going to yard sale even estate sales. We use Facebook Marketplace, OfferUp, and LetGo.  
I have sold several cooktops, air purifiers, high end mattresses and more. This has really increased profits for our family.
I've acquired a keen eye for things by the garbage or on the sidewalk for free! To me, it's better to resell them to someone who can use them rather than dump them in a landfill somewhere.
We have sold some pretty crazy stuff over the years. What are sme unique things you've flipped?
I have sold several Starbucks tumblers. It's crazy to me what people pay for Starbucks stuff. I have found a few rare tumblers that I bought for $12-$15. I resold them for $55 to $70.
A few months ago I bought 10 commercial LED recessed spotlights for $40 for all of them.
Six weeks later, I received a message asking if they could purchase all 10! I sold them for $749 to a lighting store in Las Vegas. This sale was really exciting.
During the shipping process, I had some questions and that's where the course group was so helpful. That's the thing about being involved in this community. You are never alone and someone is always there to help resolve any problems.
Shortly after that, I was at Goodwill on their half off day sale. Under a bunch of other stuff, I saw this rectangular box on wheels. I had no idea what it was, but I had a feeling about it. I picked it up for $45.
Well, that feeling was right, a couple weeks later on New Year's Eve, it sold for $499!
Recently I sold our 20-year-old truck in 12 hours after juggling 44 messages from the ad I placed on Facebook.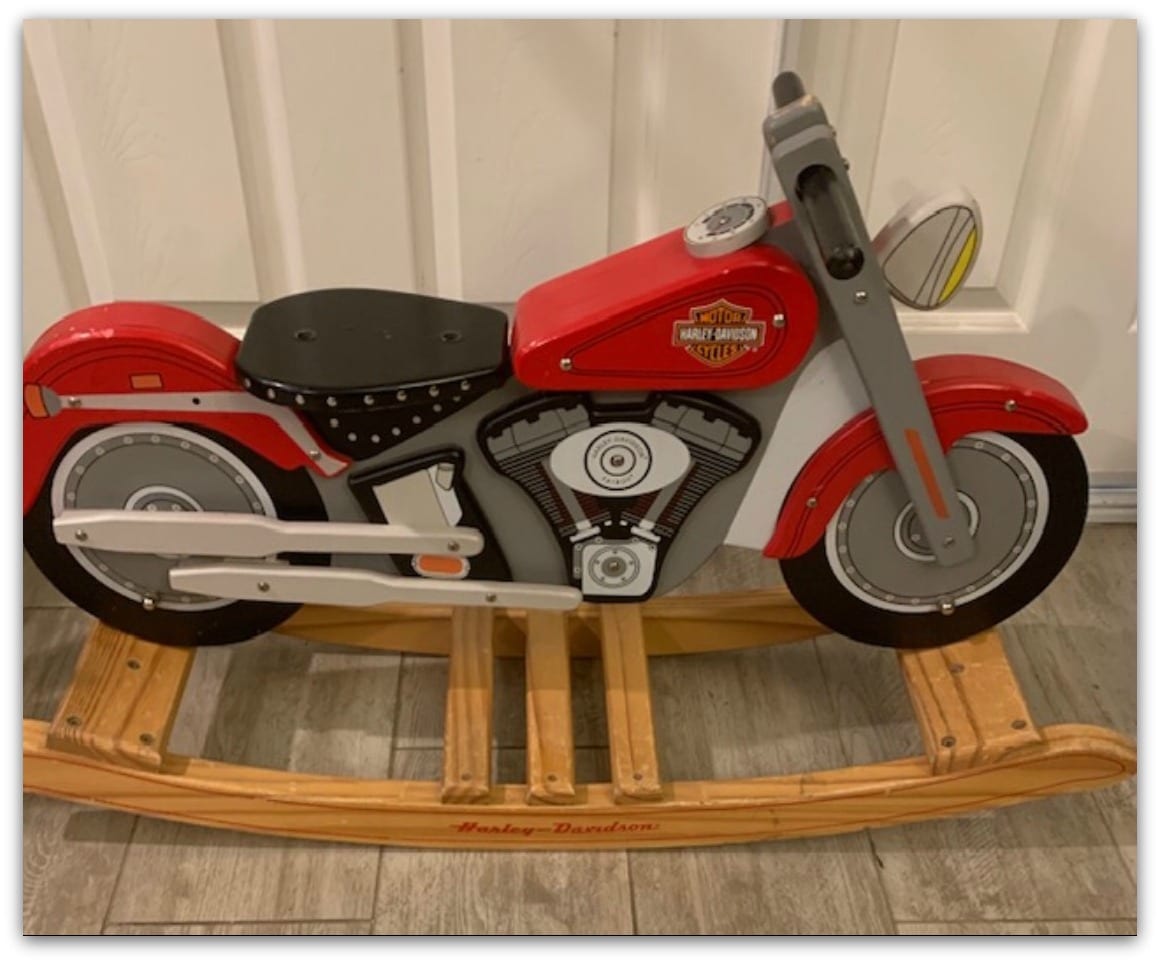 I have some interesting things listed currently. We purchased a Harley Davidson rocking horse and I sold it for $150. Not long after that, I found another one just like it and sold it.
I also have also listed and sold some commercial exercise equipment and also some cooktops. I have some motorcycle boots, a Bunn commercial tea dispenser, Bunn commercial coffee maker, rugs, and much more listed.
I've learned from the course to build up inventory and that's what I've been focusing on. These items are all waiting for their new homes!
We love seeing the financial freedom flipping can create for families. What are your financial goals with your new-found flipping income?
For me, flipping started as a way for me to buy things inexpensively, use them for a while, and then sell them for a profit. It was also a way to make some extra money when I needed it as a single mom or when life struggles popped up.
Since finding Flea Market Flipper, my flipping goals have taken on a new meaning. It's gone from a little extra income to becoming a serious side gig for us that helps us pay off debt. Flipping has provided extra income for travel, helping others, and doing home projects.
This year we were able to take an amazing trip back to Canada where my husband grew up. This trip was breathtaking, sentimental, and educational for all of us.
We have been able to take a few smaller weekend trips with our flipping money and were able to purchase an older Toyota car just to have as an extra car to use when we have car repair. 
My mom can use it when she visits and eventually will become what my daughter drives in a few years. We also were able to help my step-daughter and her husband put a down payment on a car. 
As I said, my goals with flipping have changed. The original goal was just to make a few thousand dollars or a couple hundred a month as extra income.
Never thought I would need to rely on it more while changing jobs, but it was nice feeling secure with this extra income. It definitely helped take the worry away. 
And the new goals are bigger.
We want to cover my student loans monthly and have fun money for travel and extras. Because I work full-time and life is busy, I look for things with a good profit.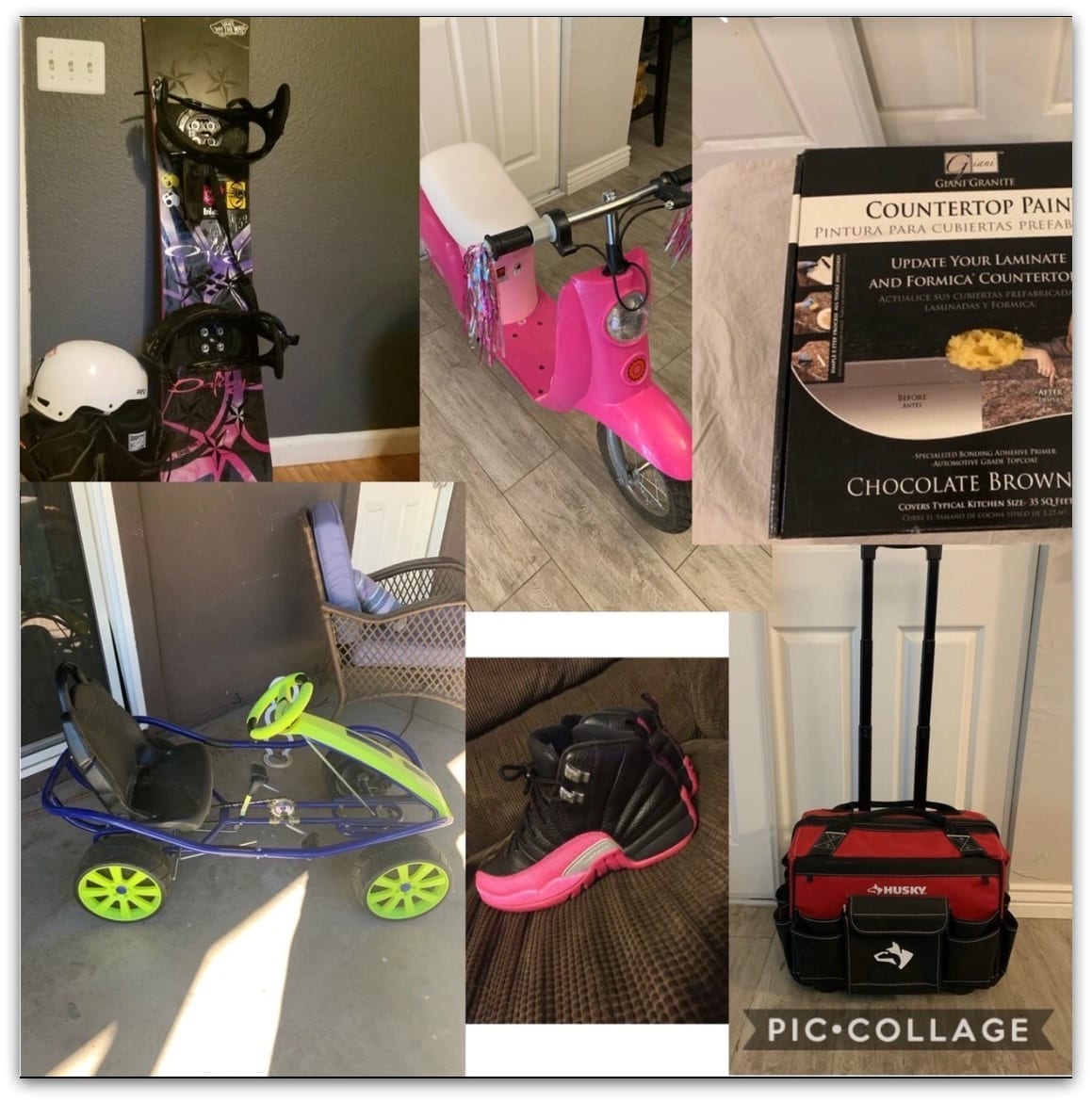 Flipping can be a way to "escape" jobs that keep us unhappy. How did things play out with your experience of changing jobs?
I had worked for our local transit organization doing marketing and community relations for five years. In the last year there, my favorite boss of all time moved back to Oregon leaving us with her replacement who was mentally ill and was making inappropriate gestures to staff, lying, leaving for 6 hours of the 8 hour work day and more.
My co-workers nominated me to blow the whistle on him. I spent many sleepless nights thinking about it and about what the repercussions would be if the interim GM didn't believe me or didn't take it seriously.
After awhile I finally decided to do it anyway.
I was terrified, but knew that our whole department would quit soon if I didn't do something. I took the time to organize my thoughts and reported all the facts to the GM. To my relief, she believed me.
Three weeks later to the day, the problem boss was fired and taken to his car by security.
It was a relief but still felt sad. My co-worker was immediately promoted and they opened up the Assistant Director of Marketing position. Everyone in the entire company backed me up and was sure I would get it.
Sadly, the interim GM that was so supportive left and they brought in another interim GM. Interviews were scheduled and I gave the best interview I had ever given.
They narrowed it down to two of us – me and another person. Three days later, the HR Director came to my office and said "Wow, you are the single best interviewer I have ever seen."
He handed me a letter and walked away.
At that point, I was sure I had gotten the job and all my co-workers were waiting in anticipation outside. I looked at the letter in disbelief as it read, "Thank you for interviewing, but we have selected someone else."
That was a horrible day to say the least. I gathered myself together over the next few weeks and came to the conclusion that it was not meant to be and I would just learn everything I could from this new person.
Changing Jobs vs. Staying
Much to my dismay, the new person had very little experience. They had even decided that I would be the one to train her! Talk about challenging. She did not retain anything I taught her and would ask questions over and over daily.
I was so miserable and it took everything in me to go to work. I finally decided I needed to do something for myself.
Changing jobs was not the first plan of action but I knew I needed something new.
I started doing some freelance work and then found you and Melissa and Flea Market Flipper at the Work at Home Summit. I left the Summit feeling super intrigued.
I took Flipper University almost immediately and just loved it. Flipping helped take my mind off my misery at a job I didn't like.
I decided to give myself a year with a goal of changing jobs to making freelance writing and flipping my full-time work.
I had a new goal, a new focus for my life and the direction it would go.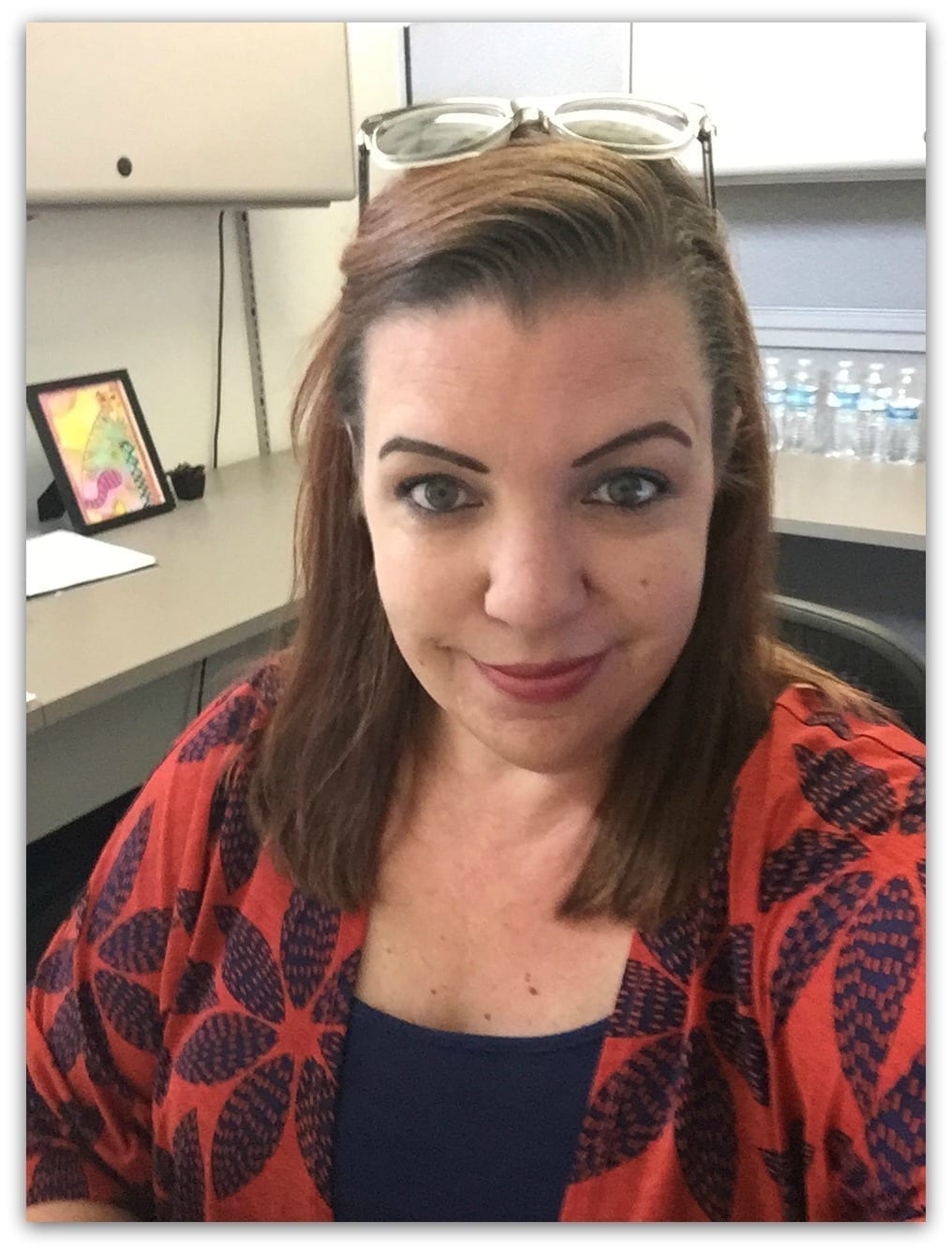 Six months later, I unexpectedly landed an amazing job with the State that I absolutely love. I went from hating my job to absolutely loving it!
I still do some freelance work on the side and have totally stepped up my flipping game to be an amazing side gig that allows me to work on paying off student loans and take my family on trips and doing some fun extra things with family.
Life directed me in an amazing direction and I couldn't be happier!
It's great to see you rocking it with your flipping. You've even managed to help others as well.
I really enjoy the hunt for items to flip. It's fun and challenging. The extra money is also awesome.
It's so amazing that others have been intrigued and started asking me about my flipping success.
Sometimes changing jobs or leaving a job sounds scary. But it has opened up a lot of opportunities to teach my friends, co-workers, and my kids how to make extra money flipping.
Even though my schedule is crazy, I still do enjoy helping others become good at it and create an extra income to help them financially.
It's nice that I have learned so much and now I can help others as well.
At times, fear still creeps in and can keep me from taking some risks that I wish I would take. But as I learn and grow, I'm sure I will overcome that and I can share that experience with others as well.
Sharing the knowledge of flipping with others is a way to give back and I enjoy it. I wish I had more time to flip and teach others what I'm learning.
Finally, what would you share with someone who is thinking about getting started with flipping?
When I found your course, I was really wanting to learn everything I could in order to take flipping to the next level.
Honestly, we can't do anything when we don't know how.
I didn't know how to look for things to buy that would turn a big profit. Shipping was a struggle, I didn't know much about it. I was looking for more knowledge so that I have increased confidence to buy, price well, and sell, sell, sell.
Flipper U took a lot of the fear out of the learning process. I had the knowledge and the Facebook group provided the support. This was extremely helpful for my success and would be for anyone wanting to learn the art of flipping.
Occasionally, I still allow fear to rule me.
I have made a few purchases that have not been exactly what I have expected. A few of those flips needed a lot more work than I anticipated or the profit did not end up being what I wanted it to be.
Sometimes I am very confident and excited, but occasionally fear pops up and my motivation wanes. But fear shouldn't stop us from continuing and working towards our flipping goals.
Working full time and having a family and a busy schedule can be challenging. This is when I remember my "why" and it reminds me of why I do this in the first place.
The future can be a place of fear and uncertainty but changing jobs and taking chances has gotten me where I am today.
I keep going because my daughter's excitement about flipping is very rewarding. Working together with my husband on this gig is great and the profits are undeniably awesome.
Thanks so much, Joanna! We are super happy that flipping has given you so many choices and provided a great side hustle income for your family! We are so amazed at your progress!
Are you in a job you are not happy with? Debating on changing jobs? Are you currently being affected by the Covid-19 layoffs? Flipping can be a great way to create extra income and a way to be financially independent. To find out more, watch our free intro webinar today!
FURTHER RESOURCES
FREE Workshop How To Turn Your Passion of Flipping Items Into A Profitable Reselling Business
RELATED POSTS
HOW THIS MOM QUIT HER JOB TO FLIP USED ITEMS FULL-TIME (& PAID OFF $12K OF DEBT!)
HOW THIS NURSE MADE $1,695 IN 12 DAYS BY FLIPPING ITEMS AND TOOK HER DAUGHTERS TO DISNEY!
HOW THIS SAHM MADE $1,000 IN HER FIRST MONTH OF FLIPPING ITEMS