Who wouldn't want to make money while traveling across the country? Just think, you the open road and your iphone. (Or Android if you prefer… and NOT using your phone while driving the car.)
But c'mon Rob, $24K while driving across the United States?
Ok, let me explain.
It's not completely passive income, but it's my favorite way to make an income for my family: Finding undervalued items and flipping them for a profit!
We just got back from a 30-day epic road trip across the country and found 8 items worth $26,000!
But we will dive into what we found and the numbers in just a bit. (Or you can check out the video here)
From Idea to Reality
Thinking back on this year, things have been really tough for my family. I know this year has been insane for everyone on so many levels, but some of you may know I lost my brother-in-law a few months back to brain cancer at the age of 43.
It was one of the hardest things I've ever experienced. To say the least, I have a new compassion for people who have to watch someone die like that.
In the past 24 years of flipping, I don't think I've ever appreciated the flexibility of my flipping career more than I did during that time. Melissa and I were able to be with my sister almost 24 hours a day and we were to be able to spend that time with her and my brother-in-law as he made his final destination home to be with the Lord.
During this difficult time, while spending time with my sister and nieces, we hatched a plan…a plan to travel on an epic road trip cross country for 30 days!
We had 4 adults (us and 2 of my sisters), 4 teenage girls (my nieces), and our 3 kids all in one van.
In all honesty, the plans that we made for the trip kept our spirits up and gave us hope and a distraction during this difficult time as we talked about all of the National and State parks that we wanted to see together as a family.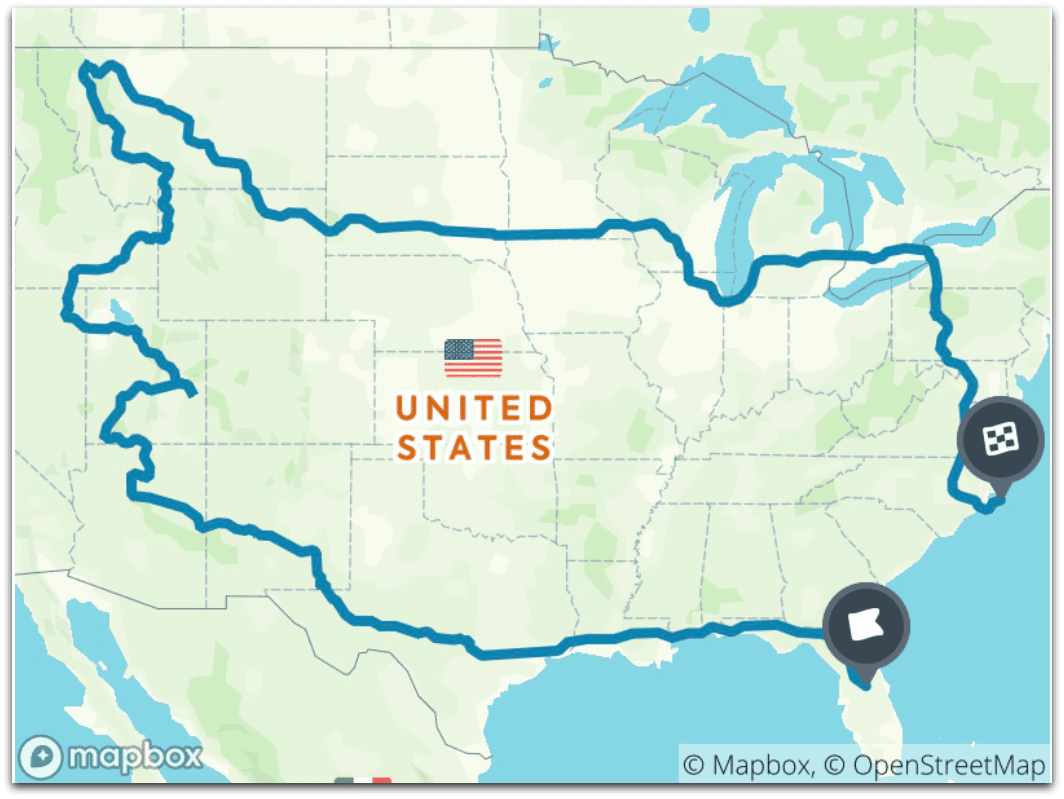 Our Adventure Begins
In preparation for the trip, I purchased a 15 passenger van that we could travel in together. I made some quick upgrades in it for the kids' electronics and mid June we were off on an epic road trip adventure we won't soon forget!
As I drove through mountainous scenery and miles of salt flats, I thought about how it was all possible. After all, when I was a kid, the farthest I had ever traveled was just a few hours away to the beach.
Now, I was driving a 15 passenger van with my kids and family traveling to some of the most beautiful places in the country. These were places I had only dreamt of seeing.
How did I get so lucky to have the ability, the finances, and flexibility in my schedule to travel for 30 days with my family?
The answer? Flipping used items! As I drove along and took in the views, I thought about the job I have and how flipping has created a way for me to live my dream life. I had been living the dream ever since I went full-time with my flipping gig four years ago. Since then, life's adventures sure have brought a lot of joy to my life. 
Today I will reveal to you 7 flipping secrets that made this epic road trip cross country all possible!
My Schedule is Mine
It feels good to say that. Don't get me wrong, I still work hard and flipping isn't a "get rich" scheme. 
I really do work hard at it. But I have a job where my schedule is mine.
Maybe you have a job where you get two weeks of vacation a year (or maybe less). When you decide to go on vacation, you put in your vacation request with your fingers crossed hoping your boss will approve your vacation time.
Thankfully, that's not how it is for us. It's a good thing, because I never was good at having a boss. I've never wanted that kind of a job and we have been blessed not to have to do that.
I am my own boss and my schedule is mine to make. I get to get up every morning and decide what I am going to take on for the day.
Better yet, when we want to go on vacation, we make plans and go. It's that simple.
Because my schedule is mine, I get to decide when I'm going on vacation, when I work, and when I decide to take a 30-day epic road trip with my family, I can do it.
Flexibility
I can think of no other job on the planet that can provide me that kind of flexibility. Flipping has allowed me to be with my wife and kids and to travel when I have the opportunity.
How would you like to have a schedule that is all yours? I've got good news. Anyone can learn to flip items and anyone can take back their schedule to make it their own.
I've had the pleasure of watching some of my course members learn how to flip and create a flexible schedule that is their own. Honestly, it's one of the best parts of my job sharing the knowledge I have and seeing someone else free up their schedule and live the life they love.
Flip Before You Travel
Some people may wonder how it's possible to just take off on an epic road trip without working for a month.
That's really the beauty of the business. When I'm home and not traveling and making memories with my family, I am flipping items and making money!
I can plan out what items I want to get listed and sell to make money to save for my trip. My job allows me to make an unlimited amount of money at any time. I just have to do the work.
I think the unlimited income potential is one of the alluring aspects of flipping.
So, how did I do it? I listed and worked harder the few months before we left and I sold items and saved for the trip.
It really is that simple.
Extra sales before we left
If I work hard and continue listing my items, I will sell consistently. In fact, I had some of my best months before we left on our trip.
Before our trip, I made $8,000 in sales in 36 hours!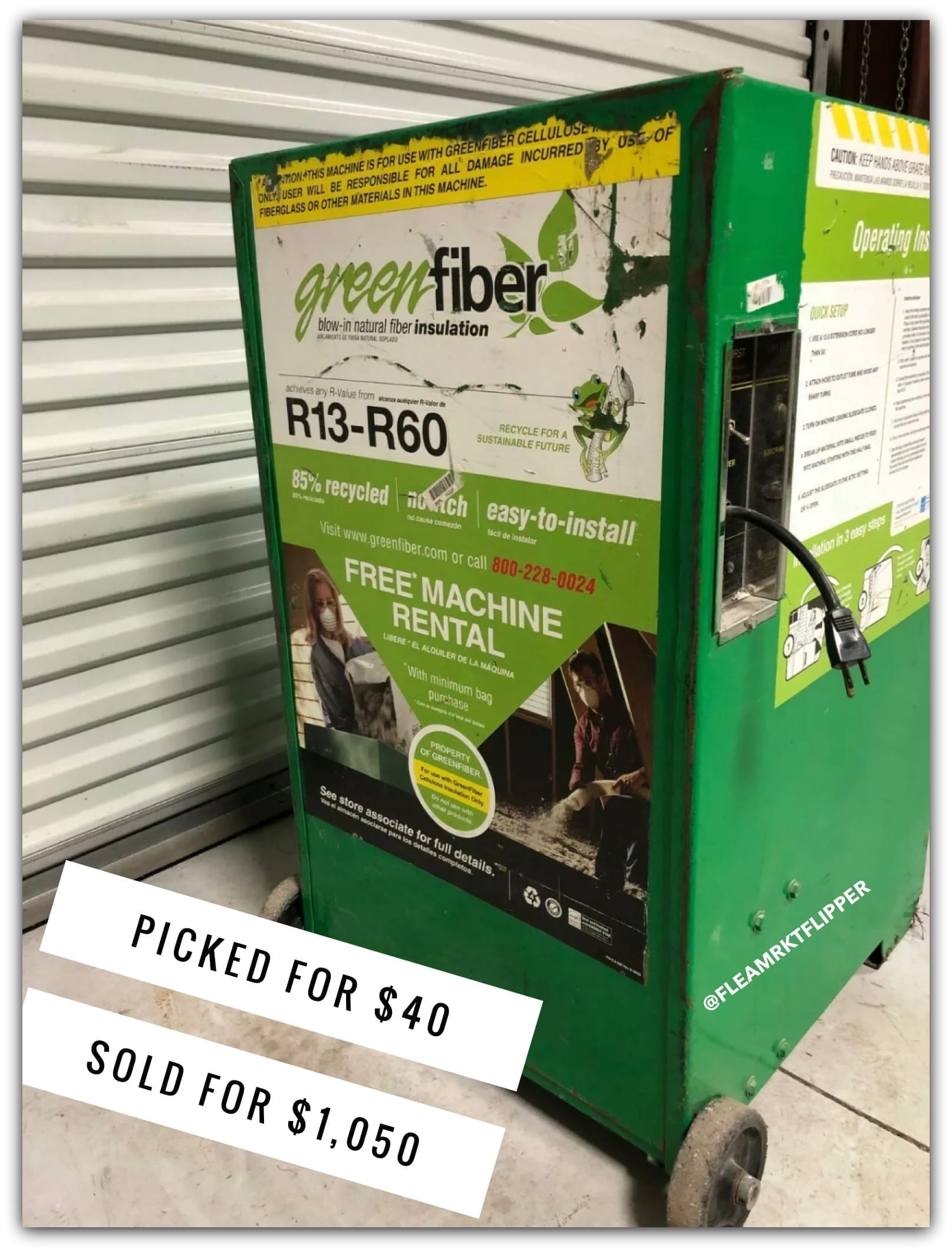 When your schedule is your own, anything you want to do in life can be planned for. If you want to have an epic road trip, flipping helps to create high profits and extra income to save for travel.
And I'm not the only one…
One of our Flipper U course members planned a Disneyland trip with her daughters. She calculated how much money she needed and in 12 days, she flipped $1,695 worth of items before she left for the trip and had the time of her life! Isn't that awesome? Check out her story here.
With flipping, you can count on making money at any time. If you need it for a trip, plan around your travel schedule, sell some items, and you can fund an epic road trip as well!
Ship Large Items
Our business plan is a little different than most flippers. We are known for selling higher profit lower volume. We don't sell 100 $10 items to make $1,000. We sell one item to make $1,000.
That's our business plan and it has worked. There is nothing wrong with other business models, but our whole plan with flipping is to work smarter, not harder.
Over the past few years of going full-time flipping, I've developed a secret weapon for creating income. I am willing to ship large items by freight shipping.
This one thing changed the game for us…
Two words. Shipping Freight.
This little tweak in our business model has made us thousands more over the past 4 years! Most people on eBay do not want to mess around with freight shipping, but we have taken it on and it's been well worth it.
Deciding to freight ship has opened up so many doors for me for some huge profits.
One of our most recent sales before our epic road trip was a commercial air compressor. I purchased it for $333 from one of my contacts and sold it on eBay for over $5,000!
Freight has provided our family unlimited income and a lot more money to play with than the average flipper. This has allowed us to save quite a bit for this epic road trip and is one of the biggest reasons the whole grip was possible in the first place!
Honestly, I have Melissa to thank for budgeting and saving for our epic road trip. She opened up a separate travel account just for our epic road trip. Every time we flip something big, we drop money into our travel fund so when we are ready to go, we could just take off and the money is there.
Keep eBay Store on Vacation Mode
A few years ago, we decided to purchase an eBay store subscription. If you know us, we don't like wasting money so we weren't exactly excited at first to pay $27.95 a month for the store.
One of the deciding factors for purchasing the store was that it had a "vacation" feature.
When we travel, we put our store on "vacation" and that way, we can alert our potential buyers that we are out of town. This gives us the option to have our items still listed and available to buy even when we are traveling. We just make sure we notate it in our listings that we will be gone for the month and will not be able to ship until we return.
Does anything ever sell on vacation mode?
Believe it or not, almost every vacation we take we sell something along the way. The funny thing is, buyers have no problem waiting for us to ship.
I'm not the only one who has found vacation mode useful and effective.
One of our Flipper U course members also took a 30 day road trip with her family, put her store on vacation, and sold over $4,000 while sitting on the beach in Florida!
What other sales job can you have where you make over $4,000 without even being in the office? I don't know of any!
If you have it on your bucket list to take that road trip, purchase the eBay subscription and use the store vacation mode. You will more than likely make some sales along the way as you travel.
Source On the Road
You know me. Every trip I take is just another opportunity for me to source amazing items to sell. A 30-day epic road trip across the country is no different.
Before we left Florida, we decided to pull our enclosed trailer behind the 15 passenger van on our epic road trip. We didn't do this just for our luggage! It was our desire to pay for our entire trip by sourcing along the way.
While visiting the Shoshone Falls in Idaho, we changed our plans to stay an extra day just so I could pick up a vintage popcorn maker that I found on OfferUp. It wasn't just any popcorn maker, but one made in the 50's and it was a great piece of history!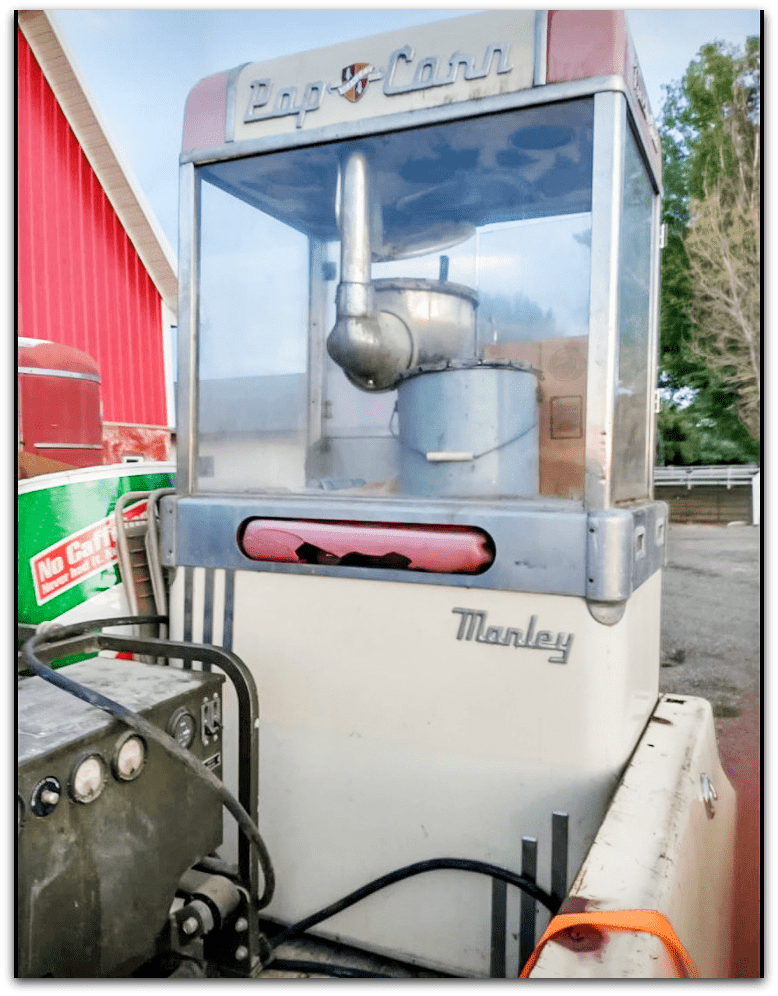 I offered him $250 for it and he took it. It took us a little creativity to figure out how to get it in our trailer, but we finally got it in.
The comps on our amazing popcorn maker are between $2,500-$5,000 on eBay.
This was our second pick of 8 total.
The next pick was 5 Commercial Dance Dance Revolution game controllers. I found them on Facebook Marketplace for $150 and they should sell for $250-$300 each!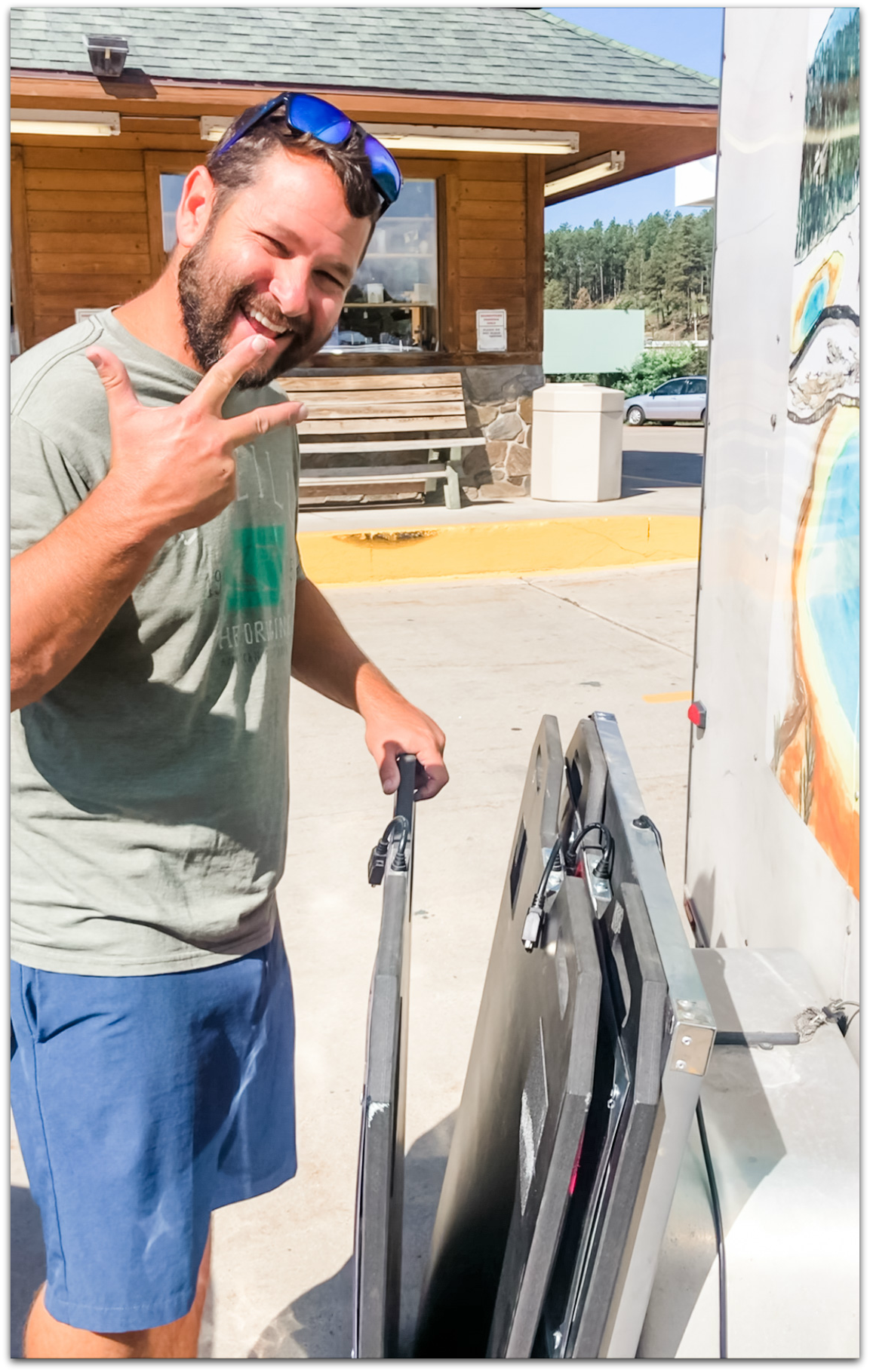 We also picked up two cooktops and a range on Facebook Marketplace & OfferUp. Nice kitchen equipment can be a great seller! And many people practically give them away because they've remodeled their kitchen and need the old piece gone.
The biggest pick from the whole trip…… (drumroll…….)
A bus wash!
Yep, you read that right, a bus wash.
While we were making the trek back to Florida, our last stop was the Outer Banks in North Carolina.
That night in the hotel I found the bus wash on Facebook Marketplace and messaged the seller. He responded that he was out of town until the following week. So that wasn't going to work..
So we headed home, and he messaged me when he got back.
So the next day Melissa and I made the trek back up to NC and picked up the bus wash that night. (Which was also coincidentally our 13th anniversary. Happy anniversary babe, I got you a bus wash!)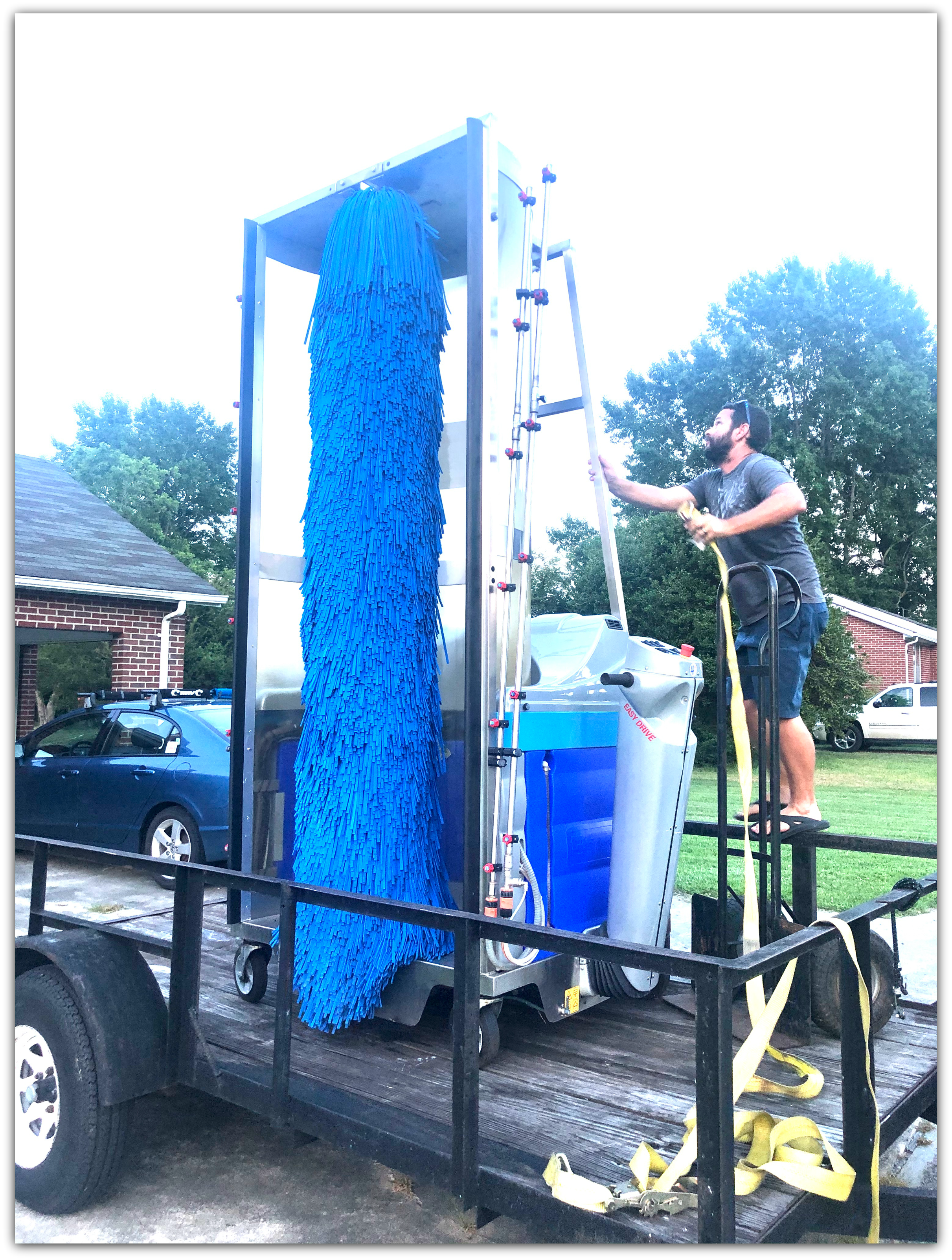 Here is the break down of potential profits from what we picked up:
Racing Helmet: Picked for $20, Should sell for: $200
Pop Corn Machine: Picked for: $250, Should sell for: $2,500
Dance Dance Revolution Game Pieces: Picked for $150, should sell for $1,250
Cooktop: Picked for $150, Should sell for $1,900
Cooktop: Picked for $40, Should sell for $1,000
Range: Picked for $200, Should sell for $2,500
Bus Wash: Picked for $500, Should sell for $15,000
Bowling Game: Picked for $175, Should sell for $2,000
Total invested: $1,485 Projected Sale Price: $26,350, Projected Profit: $24,865
That's why I love this business. You can definitely make money while traveling. (And then it's also a business trip to boot!)
Develop Relationships with Contacts
It's only been over the past several years since going full-time with flipping that I have worked on making contacts in this business. For years, I didn't even tell people what we did.
I lost time and money keeping my mouth shut about what I did for a living!
Year after year, I would go to the flea market, pick out what I wanted to buy and leave. But what I realized was these vendors were coming week after week with new, valuable items. So why not find out who they are, get to know them, and develop a working relationship with them?
After I went full-time, I started to put it together that I needed to make good contacts with these vendors so when they found items, they would contact me first. This would often eliminate the possibility that someone else would see it at the flea market and buy it before I had a chance to.
Now, I have developed such great friendships with quite a few vendors from the local flea market and metal scrappers in my area. They text me all week long with items that they have for me to buy. They give me first opportunity to buy it before listing it locally or taking it to the flea market.
This has saved me time and put quite a bit of money in my pocket!
Making Friends in the Right Places
Making contacts is valuable and is one of the reasons we were able to take this epic road trip. As we prepared to go on our trip, just by having these relationships, I was given the opportunity to buy quite a few extra items to flip so we could throw some extra money into our travel fund.
With making good contacts, it's so much easier to plan financially for upcoming travel and trips.
Today, I wouldn't even have to go to a flea market or look on Offerup or Facebook Marketplace because I have such valuable contacts who find me new items to flip all week long.
The great thing is while on our epic road trip cross country, my contacts were still in contact with me. I was texting and making deals so when I got back to Florida, I could have many new items to flip for our next adventure!
Purchasing Power
When we got ready for our trip, we knew we wanted to take a 15 passenger van for convenience and comfort. Melissa thought I should rent one.
But you know me, why rent when I have purchasing power and can get something cheaper than renting?
I started out checking my favorite local apps for a 15 passenger van that was affordable. Ended up purchasing a 1997 van for $2,800. After making a few minor modifications to it by installing places for the kids to plug in their electronics and we were off and running.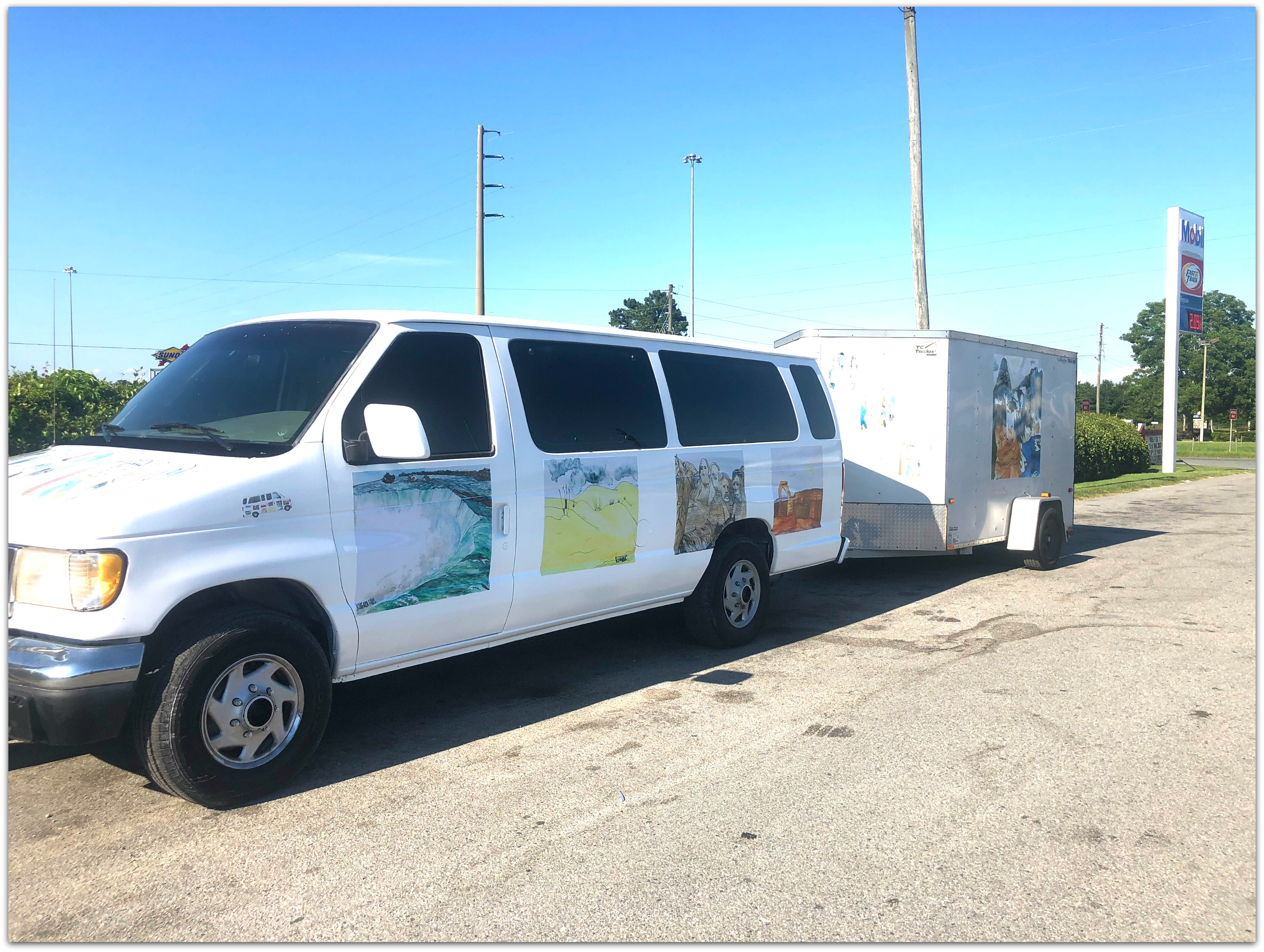 If I had rented one for 30 days, it would have cost me at least $100 a day plus taxes, fees, and insurance. 
And we wouldn't have been able to put my nieces drawings of our destinations on the van!
Buy It. Use It. Flip It.
Being in the flipping business, I have purchasing power. This means, I can purchase items that can make my epic road trip more comfortable and fun. And in the end, I can sell it for a profit. 
That's purchasing power and every flipper can learn the trade and learn how to make money after making good use of the items that they want to flip.
Through the years, I don't know how many water toys, arcade games, boats and the like that I have gotten for next to nothing. I bring them home or to the lake so we can play with them for a season and have a blast. After we have our fun, I list and sell them for a nice profit.
That's purchasing power that makes you money!
Because I've developed purchasing power over the past 24 years of flipping, I was able to use that to better our epic road trip by purchasing the van instead of renting. We went cross country in style and when I'm ready, I should make $4,000-$5,000 when I flip the van.
Are you wanting to take an epic road trip cross country? I have to say, I highly recommend it.
National parks are amazing because you are in nature exploring God's creation, can easily stay away from people, and most of the time you don't have service so can't check social media or the news!
Your own personal epic road trip can become a reality by applying the 7 flipping secrets that I revealed to you today. 
Yes, it can work for you!
Do you want to learn how to flip items for profit? Don't wait another day. Click here to view our free intro flipping workshop today.
This post is dedicated to & in memory of my brother-in-law Dan.
Thanks for always being there for me to bounce all my crazy business ideas off of and encouraging me focus on one thing. Thanks for being the big brother I never had. We miss you tons already.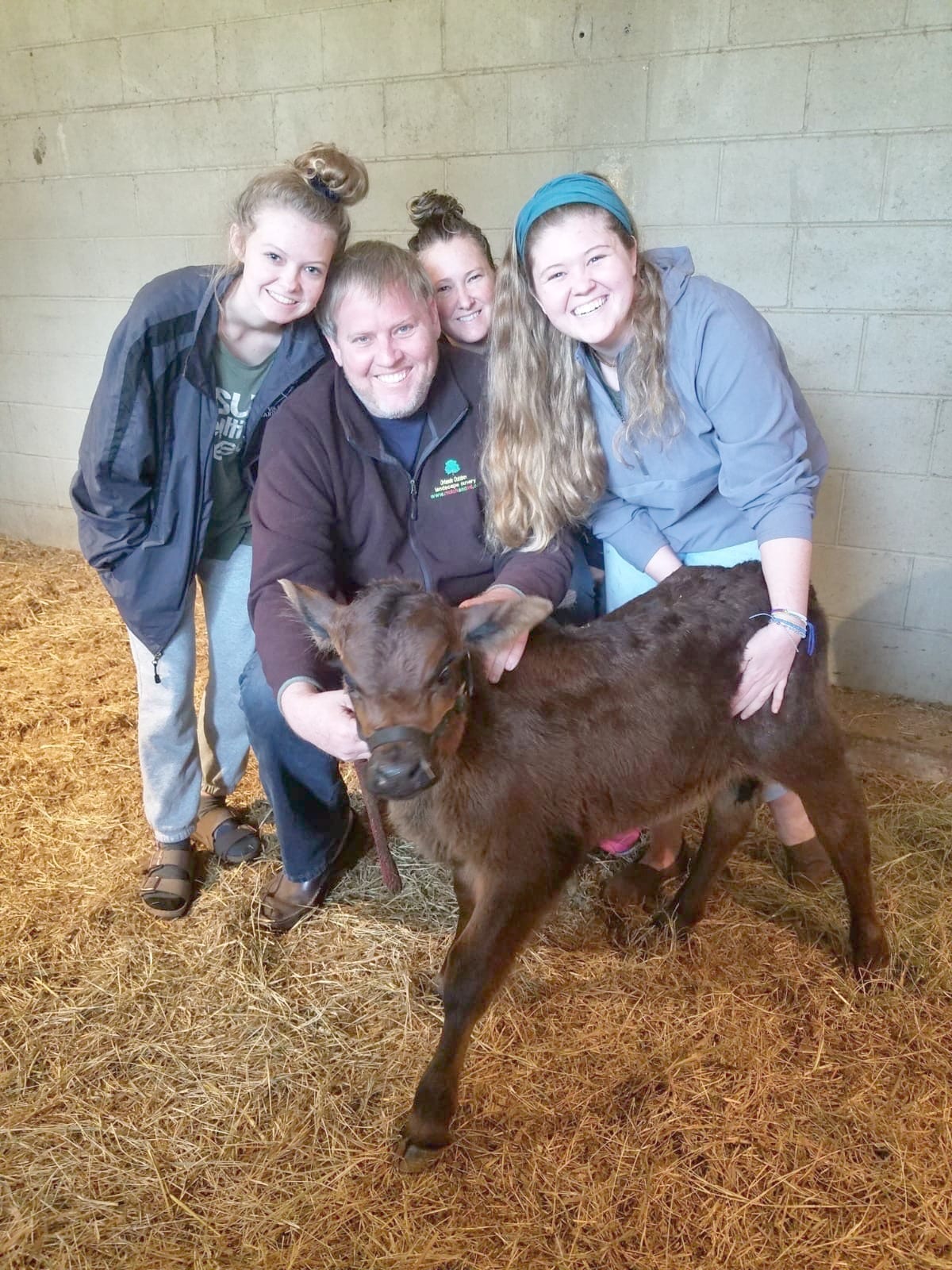 Further Resources
Free 5-Day Intro To Flipping Video Course
FREE Workshop How To Turn Your Passion of Flipping Items Into A Profitable Reselling Business
How to File an Insurance Claim with USPS if your package is damaged
Related Posts
How This Family Made $5K From Flipping The First Few Weeks Of Lockdown
How This Mom Of 5 Quit Her Nursing Career To Flip Full-Time