December 24, 2017

How Shipping Large Items Helped Us Make $1,145 on eBay Last Weekend
Shipping large items on eBay
We love taking road trips. In fact we planned on being on an epic road trip right now and living in our 5th wheel, but life throws curve balls sometimes and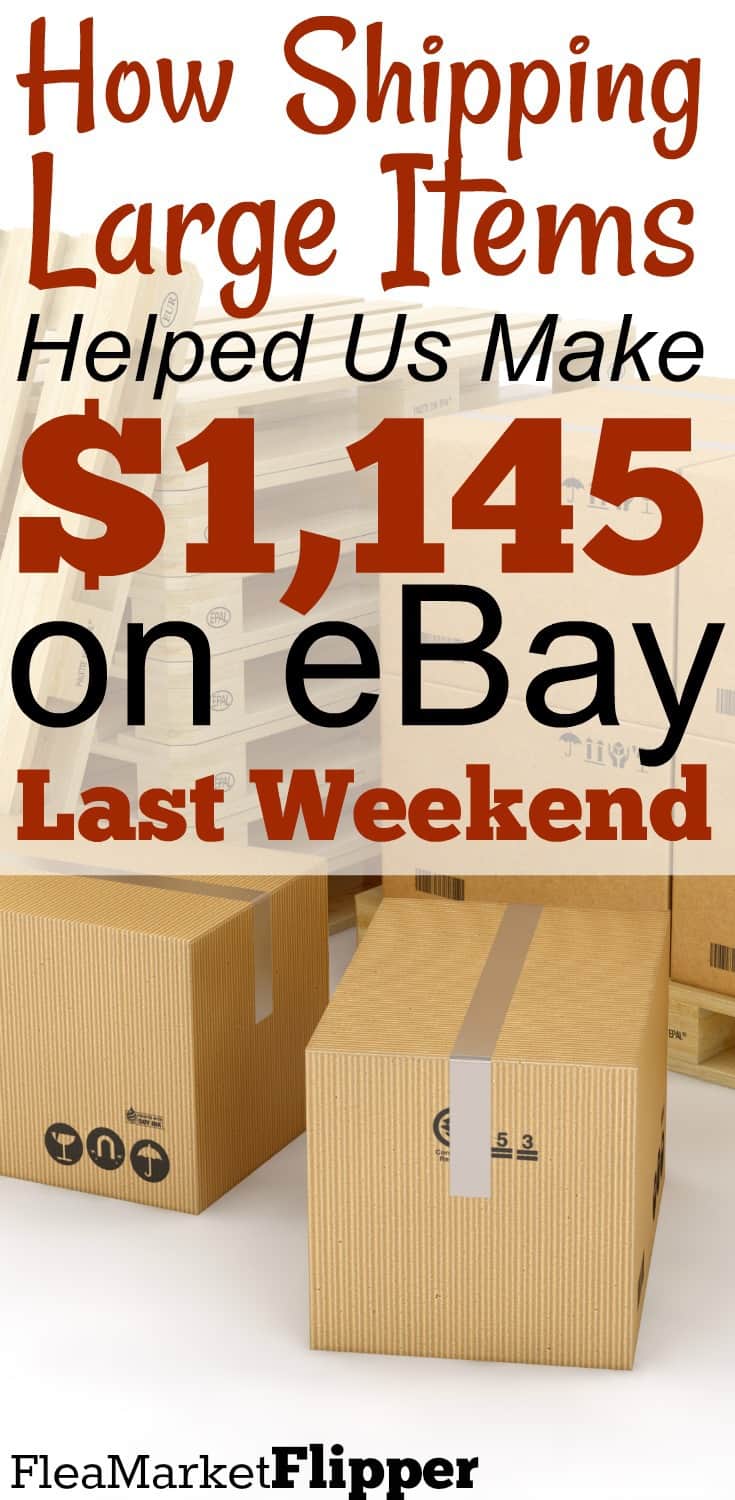 plans change. We aren't currently living in our RV, but we did decide to take the longest road trip we have ever done to see family for Christmas. We decided to load up the kids and make the trek from Florida to Colorado.
We didn't take the 5th wheel because of the icy roads, so we loaded up our sequoia and headed to the Rockies. With three kids and dog in tow we had a great ride out to the mountains. (Only a few meltdowns from tired kiddos, but other than that- they were champs!)
What made the ride even better was that we sold two things on our trek to Colorado that totaled $1,145. I sold one and Melissa sold the other.
Since we were going to be out of town for a bit, we had to message the buyers to make sure it was ok to ship them out when we got back. They didn't have a problem with it.
Most of the time people who buy large items know that the time for shipping large items will be longer anyway because of the work to pallet it up. Usually they are not looking for Amazon Prime same-day service. Which works out for us when we have to travel.
If they were not ok with waiting, we would have apologized (which we already did in the e-mail to ask for later shipping), refunded their money and cancelled the transaction.
The first item we sold was a set of commercial exercise equipment. It was a Life Fitness elliptical and recumbent bike.
January is approaching so exercise equipment should sell well for the next few weeks. We don't typically mess with residential equipment too much because the quality is not as high so the resale value is a lot lower.
These two pieces of equipment retail for around $1,500-$2,000 each.
These are a little bit older and have a yellowing tint to them, but they work great!
I paid $75 for them from the offer up app, and was able to sell them for $750 plus $400 for shipping.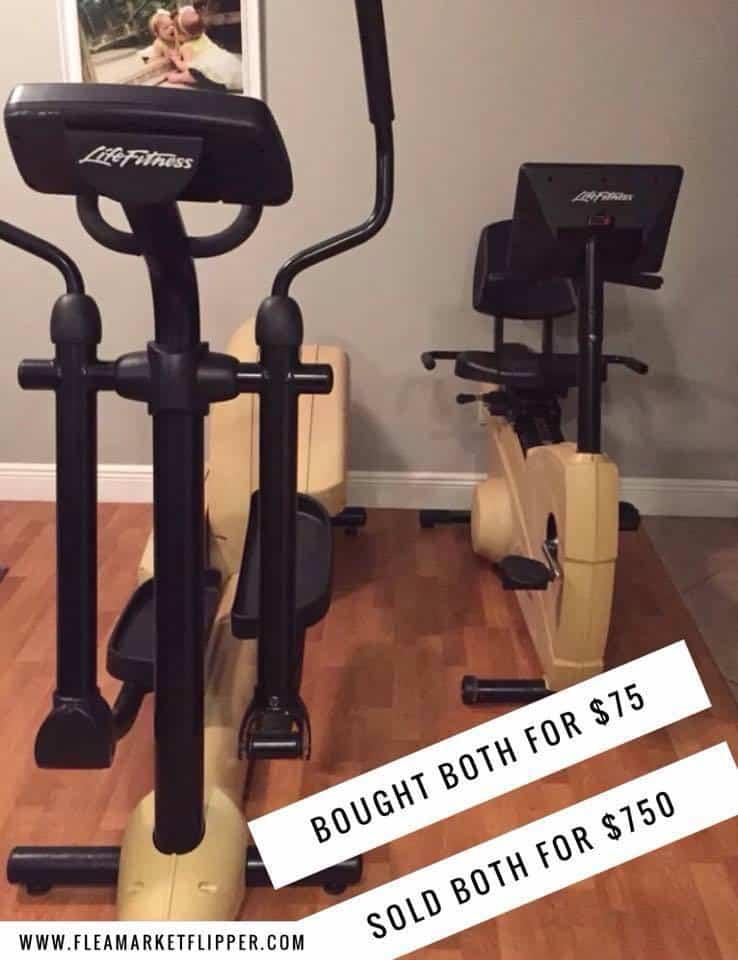 The buyer lives in Washington state which is the furthest away he could live! HA!
But shipping should be around $250-$300, and the rest will cover packaging materials and labor to pack it up. (I will post an update on the actual cost once I ship them).
The second flip was one of Melissa's. If you follow us on Facebook you may remember the end tables she bought in the Keys. She really liked them and bought them for $50 (which is a little higher than we normally spend, but they were nice).
She intended on re-painting them and listing them, but then thought they may sell just as is so she listed them. She re-listed them a couple times, but they finally sold for $395 plus $120 for shipping.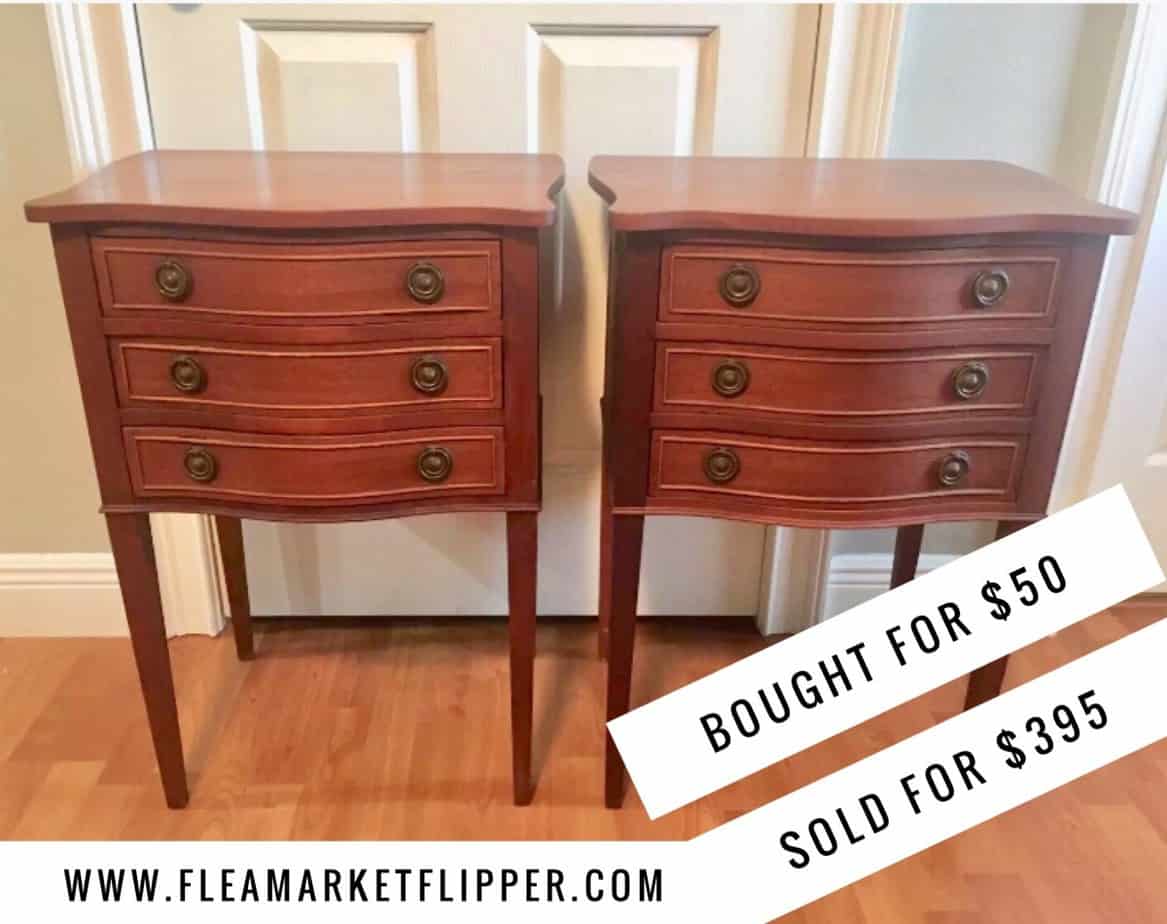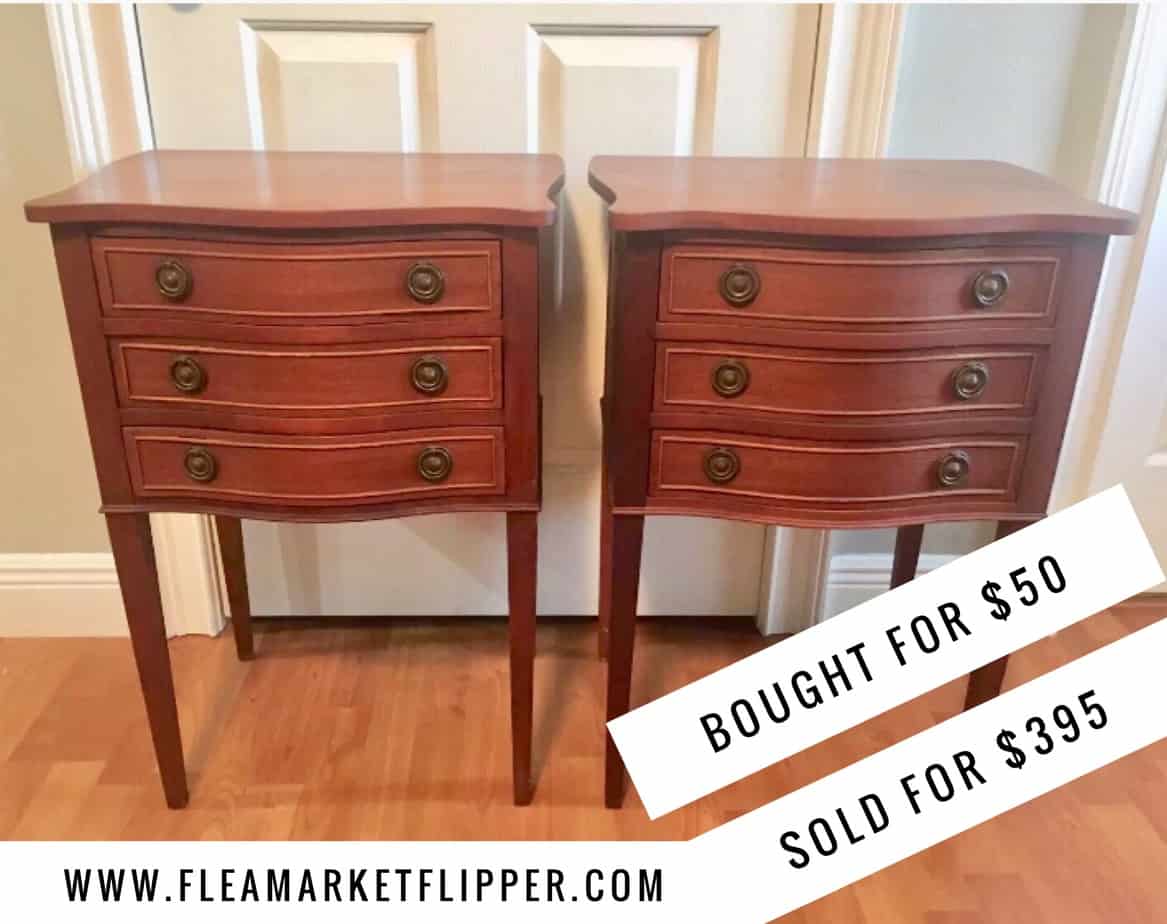 We will pallet these up once we get back as well.
When we post these pictures of the large items, the biggest question we get is "How do you ship them?" I recently wrote a blog post 5 Steps to Get Started with Freight Shipping, to help those who want to get started with shipping large items. You can also Download the PDF version for later. This will add you to our flea market flips and eBay tips updates. You can unsubscribe anytime.
We also just finished up a Beta Masterclass for teaching people how to sell their furniture on eBay and learn shipping large items with freight and large boxes so they can increase their profits. We just launched the full course HERE!
And if you already know eBay and selling online, but would like to jump into the freight shipping, check out our freight shipping course.
And don't forget to check out our free 5-day e-mail course if you are interested in flipping items for profit as a side hustle or potential main hustle.
Does shipping large items intimidate you, or do you regularly pallet items up to ship?  Comment below!
Related posts:
How We Made $1,305 in One Weekend on Flipping Flea Market Items
How We Made $2,100 From a $50 Offer Up Purchase
How We Turned $40 into $1,000 Using Offer Up and eBay
Shipping large items on eBay
FOLLOW THE FLIPPING ADVENTURE: