November 06, 2017

Using EBay To Turn $40 Into $1,000

It is no secret that I love finding things for a good deal! Getting something at a reduced cost gets me energized. What even gets me more excited is when I can turn that good deal into a profit. Sometimes I love buying things at a good deal and keep them for my family as you can see in this past blog post, but much of the time I enjoy buying things and reselling them at a profit.  It's a win win for every party because I am buying the item from someone who is trying to get rid of it and I am connecting the item with someone who needs it. The person who wants it is getting it at a reduced cost while at the same time I am making money. A growing trend for me is buying items on Offer Up and using eBay to get a great ROI on them.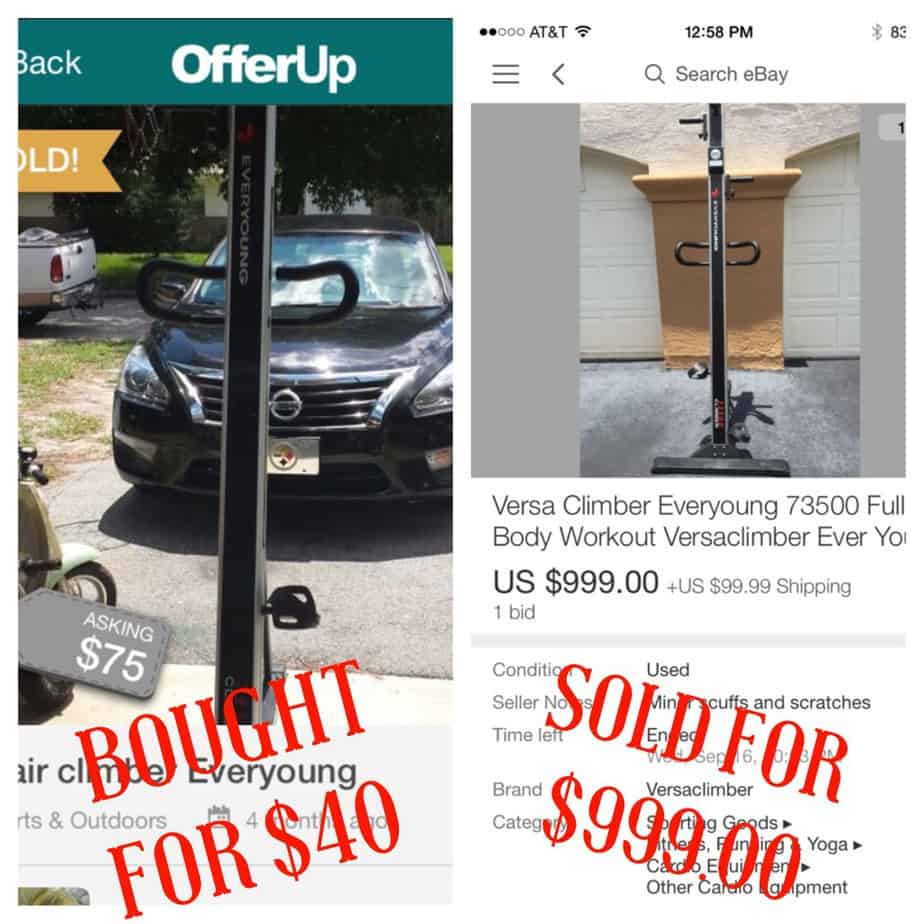 One of my most recent flips was a really great return on my investment! I found a stairclimber being sold on offer up for $75, so I went to check it out.  I was able to negotiate the price to $40 before I even arrived. (I like to see what I can offer through the app before I get there in person) I was thinking that my wife would want to use it in her gym for her clients (she is a personal trainer), so I held on to it for a couple months.
She decided that she really didn't have the room for it so she told me to sell it. Using eBay would be the best platform to sell it (it reaches so many more people than local selling sites.) Most of our sales are through eBay (90%), even when we cross-post items.
I was able to sell it within a week of listing it.  It sold for $999.00 using eBay! That is a 2,500% return on my investment!  You can't find these kind of ROI's in many other types of investments except for in this industry.  Of course not all items are like this, but my goal is no less than 300-500% return on my investments.  Even doubling my money isn't enough for me to usually make the purchase.
I get several of these items a year that are really high profit, and they have helped our family out a lot financially. Over the years I have developed my eye to spot them when they are a good deal. (It's not that hard). I can't wait to find the next great deal!
I would love to give you a PDF download of the 4 tools that I used to do this flip! Check it out HERE! (This will also subscribe you to our e-mail list of flea market flips and eBay tips. You can unsubscribe anytime.)
Related Posts:
How I made $2,100 on a $50 Offer Up Purchase
How I made $5,229 in One Month of Flipping Flea Market Items
Does Buying and Reselling Take Advantage of People? 
Talk to Me!
Have you had a good return on an item that you were reselling? Was it using eBay? Tell us about some of your flips below!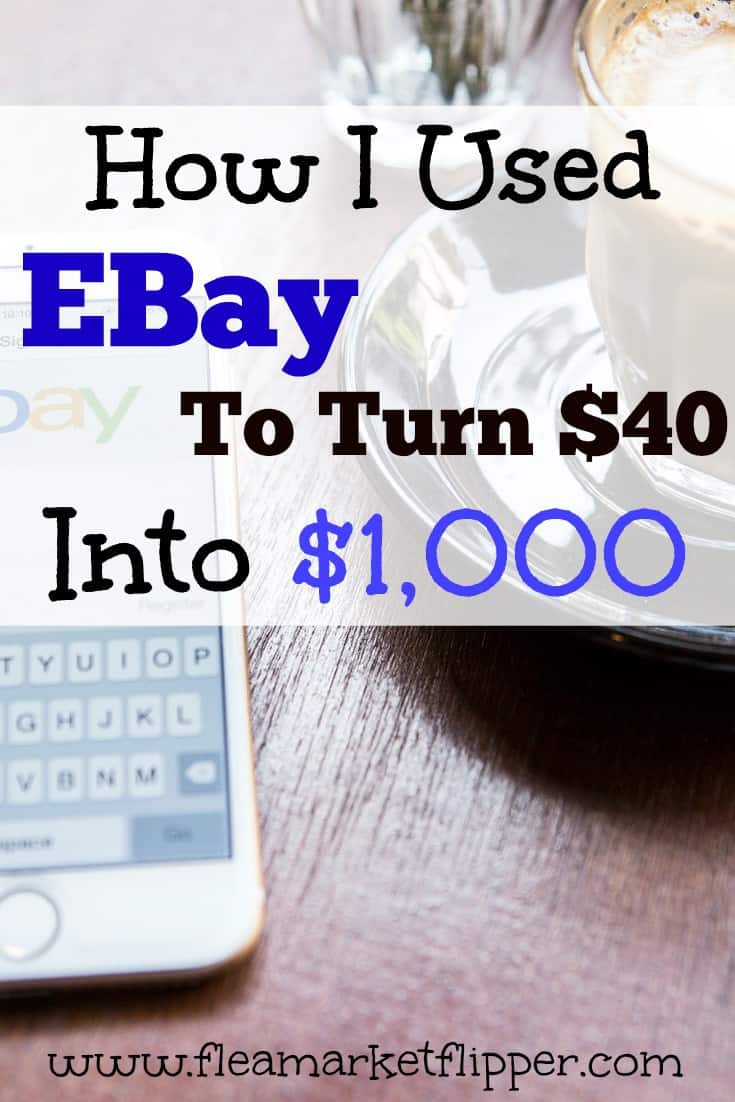 FOLLOW THE FLIPPING ADVENTURE: