Ever done something scary? Something that made your stomach churn a little? Or maybe a lot?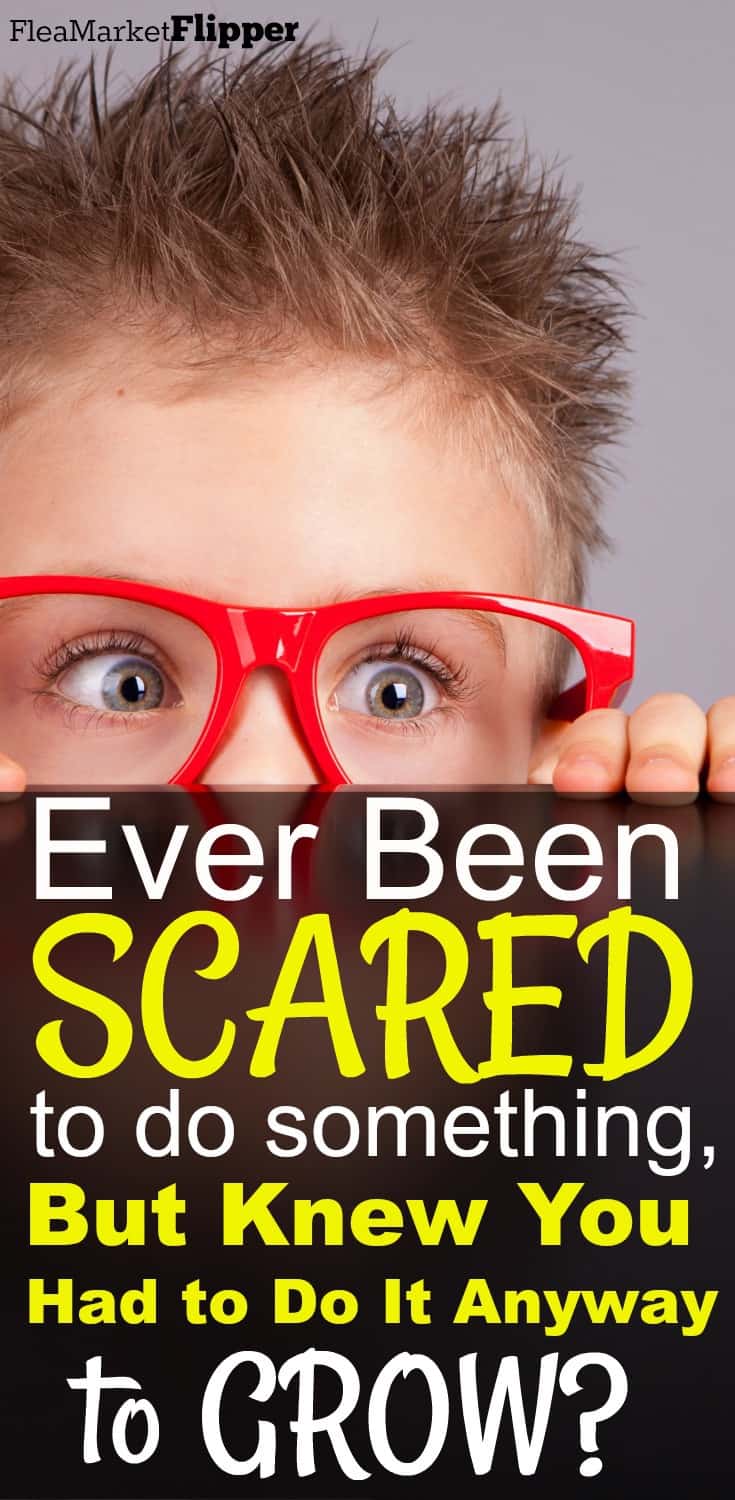 When I first met Melissa, she worked at a popular dinner show in our area called Arabian Nights. She was a rider in the show and they would do 1-3 shows every single day. She was a good horse rider, but I remember her telling me about a part of the show that would give her butterflies every single time.
At the end of the show the princess comes back to life and comes out riding her black stallion both bareback and bridleless and gallops around the entire ring.
Some nights Melissa would play the princess and she said sitting behind the curtain waiting for it to open was always thrilling and nerve-racking at the same time. The stallion knew exactly what he was about to do and would get really excited behind the curtain in anticipation of galloping around the ring.
It was that first big leap once the curtain opened that was full of excitement and a little concern for falling off in front of 1200 guests.
Once that curtain opened and that big leap was taken, it was smooth (fast) sailing around the ring waving at the guests since the princess came back to life. She loved that thrill and completely loved being in the spotlight on a horse.
Most of the time it's the scary things we do that are the most memorable and most rewarding.
It's when we progress and learn new things.
When we stay in our own little comfortable bubble and never push ourselves to do something scary, we can't move forward.
When we stay in our comfort zone & never push to do something scary, we can't move forward.
Click To Tweet
Which is why last month Melissa and I made the decision to do something scary for our business. Something we have never done before.
We hired a coach.
Yep – we hired a business coach to help us take our website and our Flea Market Flipper brand to the next level.
We are super stoked about all the things we have coming up in the next few months which include a whole new look to the Flea Market Flipper website.
So why was it so scary?
The part that scared us was the investment. We knew this coach would be worth every penny (and more) that we spent, but we have never invested that amount at one time into our website (or really for anything before). It would be a sacrifice to make it happen.
But after discussing it, we knew it would be a sacrifice worth making.
We get e-mails all the time from people telling us how they would love to be able to make a good side hustle income from eBay to help their families. We want to be able to reach and help more people make that a reality.
In order to reach and help more people and grow our business, we needed a plan and help to execute that plan the best way possible. So while it was scary to jump into coaching with this mentor, we are super excited we did and can't wait for all the new content coming your way in the next few months.
Things you can expect over the next few months here at Flea Market Flipper:
*Complete new website design
*New logo
*Consistent new blog posts on recent finds, recent flips, eBay tips (problems solved), flipping income reports, and student's successes
*New videos weekly on our YouTube Channel (Don't forget to subscribe!)
*Flipper University 2.0 launch
*Course launch teaching eBay and freight shipping for furniture flippers 
We are planning for a very busy few months for both selling on eBay and for updating the website and content. While we are in the process of updating and creating content, we would love to hear where you struggle with your eBay business. Is it getting it started? Is it finding items? Listing items? Shipping? Feedback? eBay SEO?
Comment below or write us at rob @ fleamarketflipper . com to let us know what you would like to learn more about.
We can't wait for 2018! We are super stoked for an awesome year!
(Can't you tell the little guy is super stoked too!)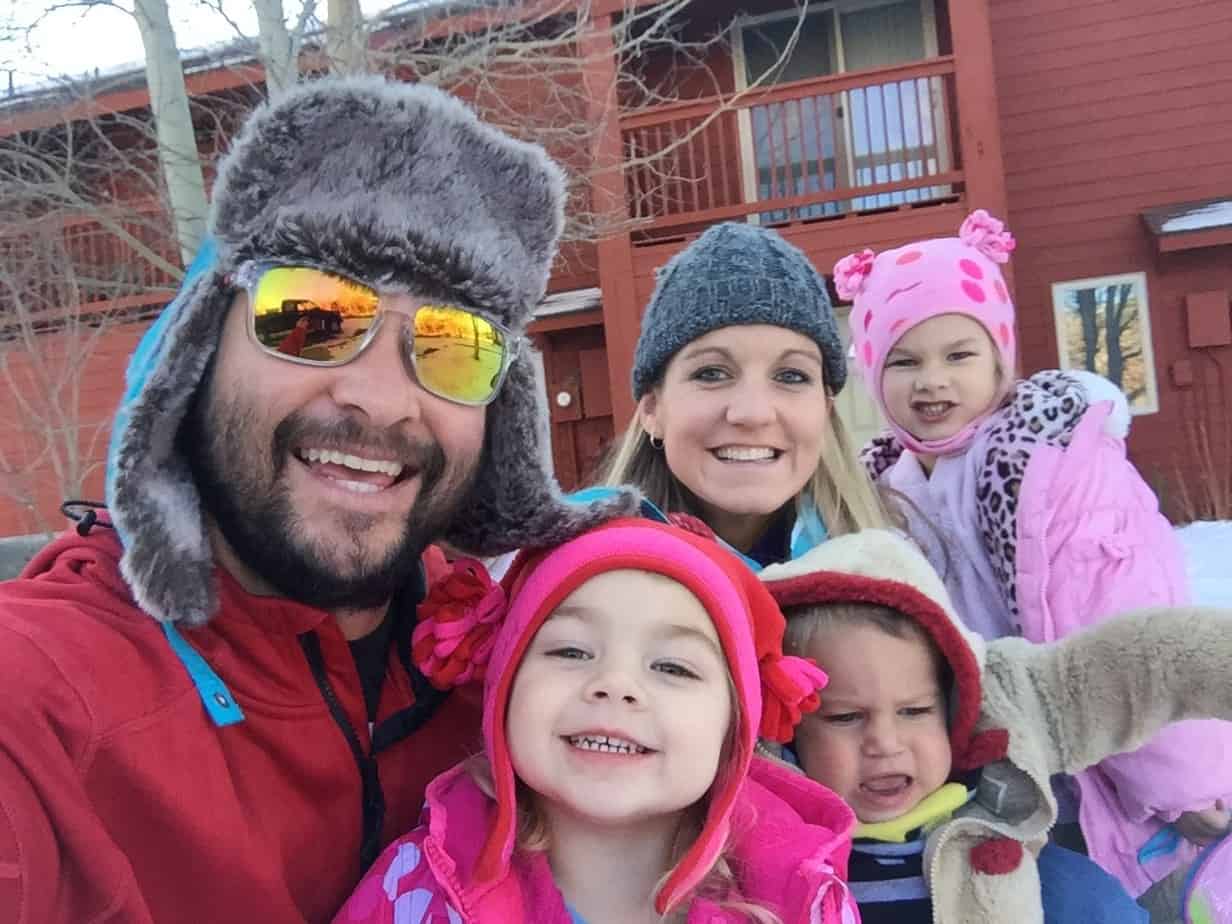 Have you ever done anything scary that turned out to be something memorable or something that helped your move forward in an area of your life or business? Are you planning on doing something scary but rewarding in 2018? Comment below!
Thinking about doing this flipping thing as a side hustle this year? Check out our free 5-day intro e-mail course to see if it might be a good fit for you! This will also add you to our flea market flips and eBay tip updates that we send 1-2x per week. You can unsubscribe anytime.
And if you are already ready to jump into selling on eBay, but don't know where to start, grab our Beginner's Guide to Selling on eBay to get moving for 2018!
Related Posts
How I Quit My Job to Flip Flea Market Stuff Full-Time
How We Made $1,305 in One Weekend of Flipping Flea Market Items
Beginner's Guide to Selling on eBay