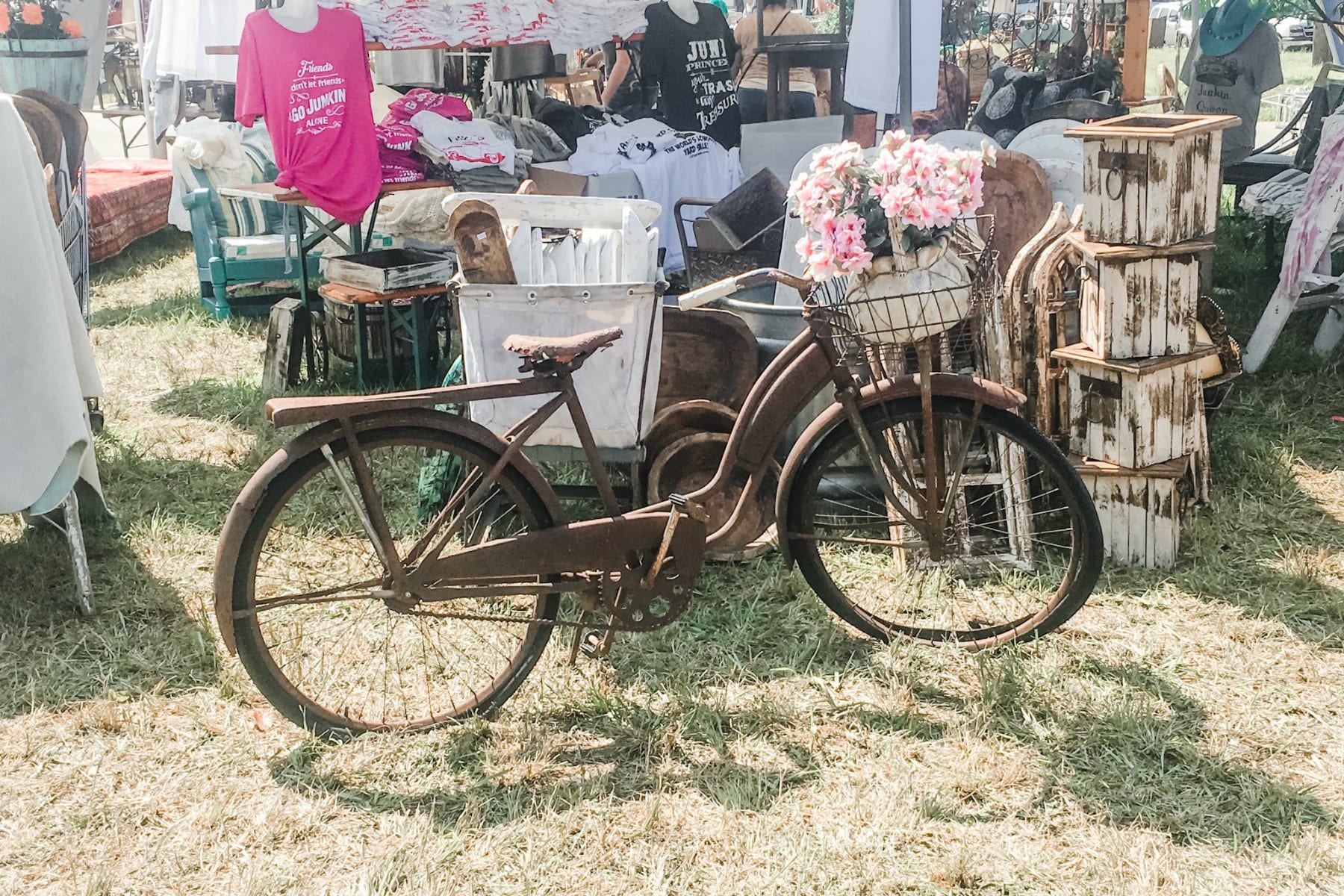 30 Sep

127 Yard Sale Finds: What We Found Worth $8,880
127 Yard Sale Finds: What We Found Worth $8,880
This 127 Yard Sale recap is a month and a half overdue, but better late then never right? We thought about not posting it since we were so late, but we had such a great time and we wanted to make sure we showed you our 127 yard sale finds: what we bought, what we should make, and what we have already sold.
In case you have no idea what the 127 Yard Sale is (we had no idea until 3 years ago), it's 690 miles of yard sales on back roads from Gadsden, Alabama to Addison, Michigan.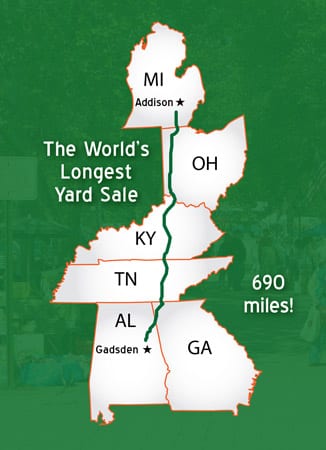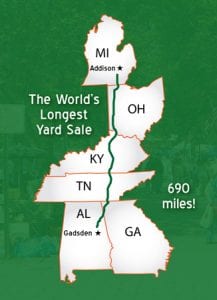 And we traveled the whole thing! (with three little kiddos in tow.)
By the end the kiddos were a bit over stopping at yard sales, but the sno-cone bribery kept them going. 😉
They actually handle it pretty well and we had a great time.
We wanted to break down what we found and what we project to make and what we have already sold.
Our total spent for the 4 days was $618, and from that projected sales are $8,880! ($2,075 already sold as of publishing this)
Let's dive into what we found.
DAY 1
The second day was much more profitable than the first. We went through one of our favorite areas - Crossville Tennessee. We visit Crossville almost every year for Thanksgiving with Melissa's family and our Black Friday tradition is to visit all the thrift stores! (You won't catch me near a department store on Black Friday.)
The 127 Yard Sale trail goes right through the middle of town, so we hopped off the map a bit and hit all our favorite thrift stores.
The first buy was a wheelchair that we picked for $100 that I have listed for $800.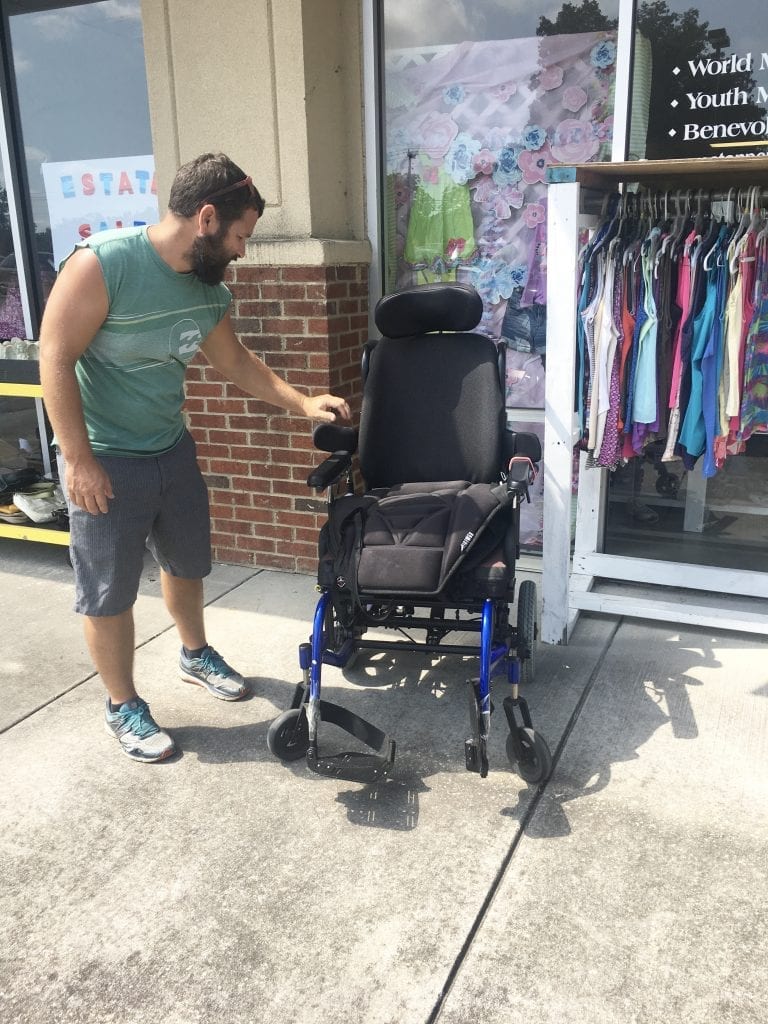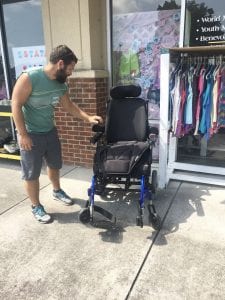 Then Melissa found TWO smaller items at another thrift store. A nice Kirby vacuum for $25 that is listed for $130 and an air purifier for $15 that is listed for $150.
The next thrift store I found two nice commercial scanners/printers. They were marked for $75 each, but the thrift store owner said they have been sitting for awhile and gave them both to me for $60! I have them listed for $600 and $700.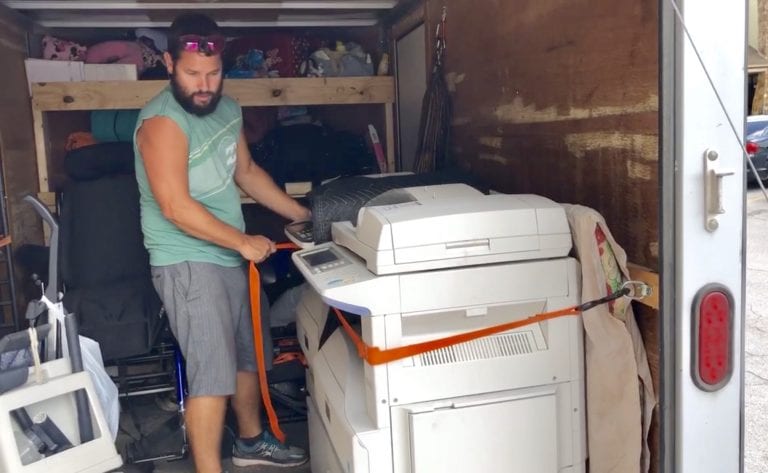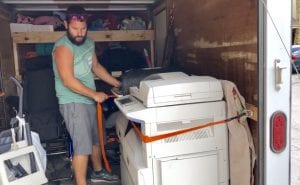 The last thrift store we stopped at we picked up a Nordic Track for $25 that we listed for $400.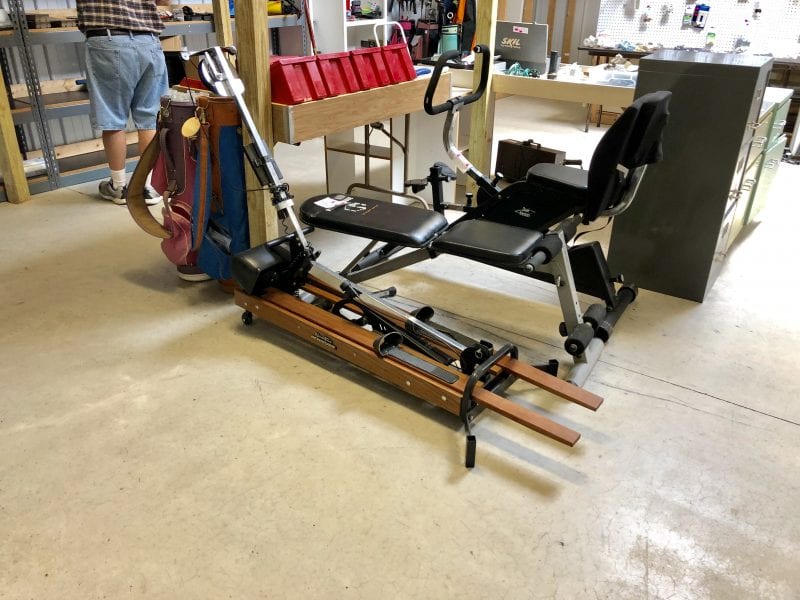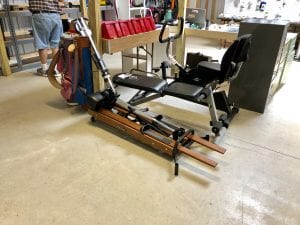 And you'll never guess what else we found...
Another commercial scanner/printer for $20! I have it listed for $600.
We could have probably spent the entire 4 days just at the sales and thrift stores in Tennessee. But we really wanted to make it to the end of the trail, so off we went.
Total spent: $245 Total potential money made: $3,380
DAY 3
We spent all of the third day in Kentucky. The first item we bought was a little out of the norm for us, It was a beautifully made pump organ. As I was looking at it, the guy went from $75, to $50 down to $30 without me saying a word.
We don't do a ton of furniture, but we had room in the trailer and had a hard time passing it up. Especially since many of you on our Facebook page said you would grab it too!
I mean, look at the detail.
The plan for this one was to list it as is for $1,000 with shipping on eBay. If it didn't sell in a month or so we will try to repurpose it into a bar or something fun that will still get to show off it's craftsmanship.
We've had it listed now for about a month, so we will start to make plans to repurpose in the next few weeks.
We also picked up a gorgeous antique table for $25 with the purpose to use it as a bar top if we need to. It had a broken leg so they were selling it way under value.
The same vendor that sold me the organ also gave me a blind cutter for FREE! He said I was he only one who even knew what it was so I could have it. (This was also Saturday afternoon so people are starting to think they want to get rid of their stuff!) I haven't listed it yet, but I should be able to get around $300 for it.
The next item we picked up was a Dyson air purifier. It was brand new in the box and I got it for $100. It sold within a few days of listing it for $325.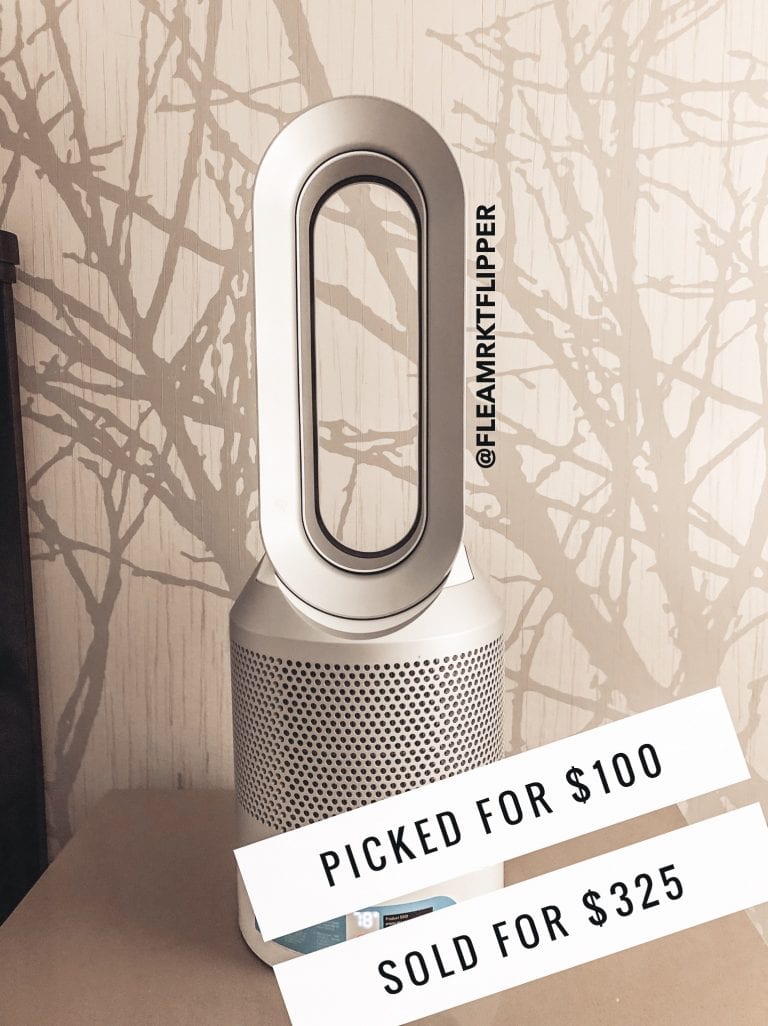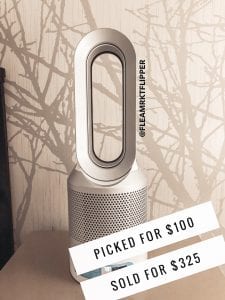 And the last item of the day was a big money maker.
It was late in the day when we stopped and I saw a plasma welder! He swore it worked and I figured for $100 it was worth the risk. Even if I sold it for parts I would get my money back plus some.
I was able to test it at my uncle's house in Michigan and it worked great! I have it listed for $2,000.
Total spent: $255 Total potential money made: $3,625
Day 4
The last day of the yard sale was also a very profitable day! And we only purchased two items.
The first item was a pair of Merrell running shoes for $3. They could have sold for around $30, but one of our friends wanted to buy them for his son. He's done some awesome pictures for us in the past so we gave him the shoes.
The second find was a commercial pizza dough roller (or something like that). The vendors were packing up and I was able to get it for $100! I had it listed for $2,000, but accepted an offer a couple weeks ago for $1,750!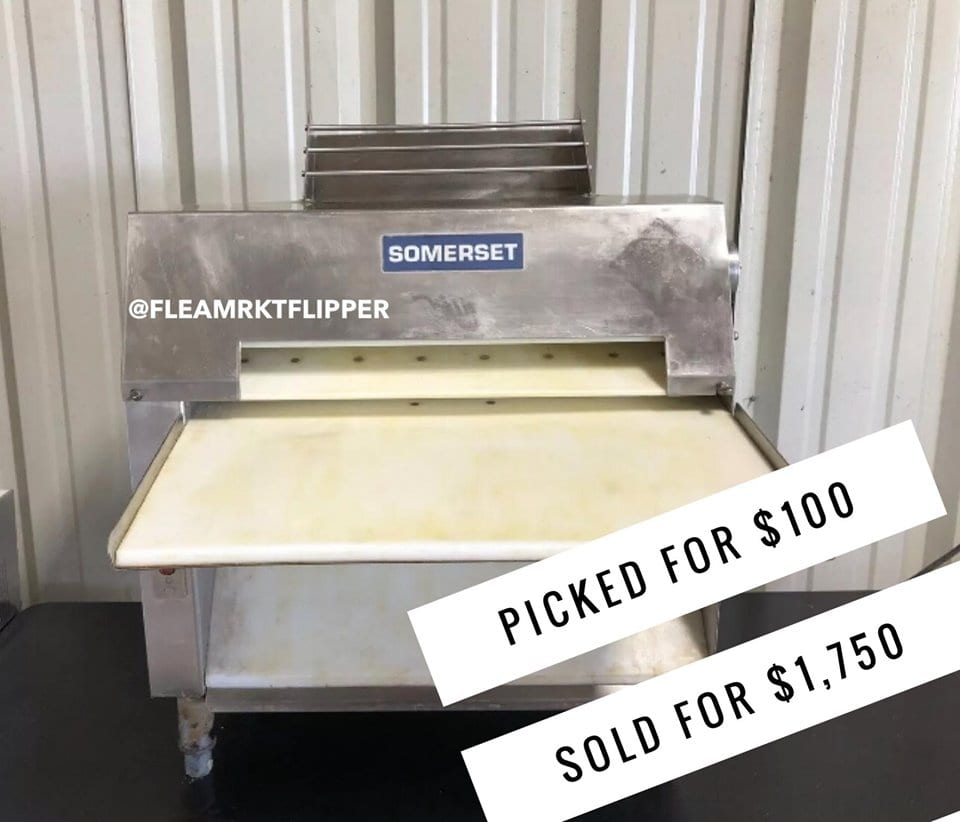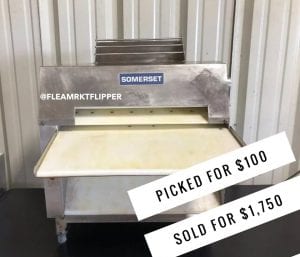 Total money spent: $103 Total money made: $1,750
And Drumroll...
- Total items bought: 15
- Total money spent: $618
- Total potential money made: $8,880 ($2,075 already made)
We can call that a successful trip!
And it was a blast!
That is until we were headed home from Michigan and the car broke down.
A funky light came on a few hours into our trip back. I don't typically worry about engine lights coming on in the car, since we drive old used vehicles something is always flashing at me. And I can fix most of the issues that come up.
But I had no idea what this one meant. The car kept driving fine so I thought no big deal I guess.
Then we stopped for gas and figured out what that little light meant.
I turned off the car to get gas and the car wouldn't start again. Nothing wrong with the engine, but that light meant the anti-theft lock came one and we couldn't start the car.
Long story short we had to tow it to a nearby hotel for the night, then try to get it fixed in daylight the next day.
Then we had a fun adventure at the hotel the following day.
We asked the hotel if Melissa and the kids could hang out a couple extra hours while I tried to get the car fixed and they said noon was the latest check out. Melissa asked if we could just stay until 2pm and then we would decide if we needed to book another night. (The hotel was completely empty and they had not even started cleaning the rooms at noon).
The clerk told us the manager said no. After asking to speak to the manager the clerk said he was too busy doing paperwork and couldn't come talk to us...
After finally getting the super busy manager to come to the front and talk to us, he said we would have to book another night and wouldn't give us the two hour window. (Would totally understand if the hotel was busy and they were cleaning all the rooms, but that wasn't the case).
I was about to book another night and then mentioned we will be leaving a review for them, and so he kicked us out.
So the kids, the dog, Melissa and I all hung out in the parking lot for two hours while we waited for AAA to come get us and our trailer and take us to the Cadillac dealer.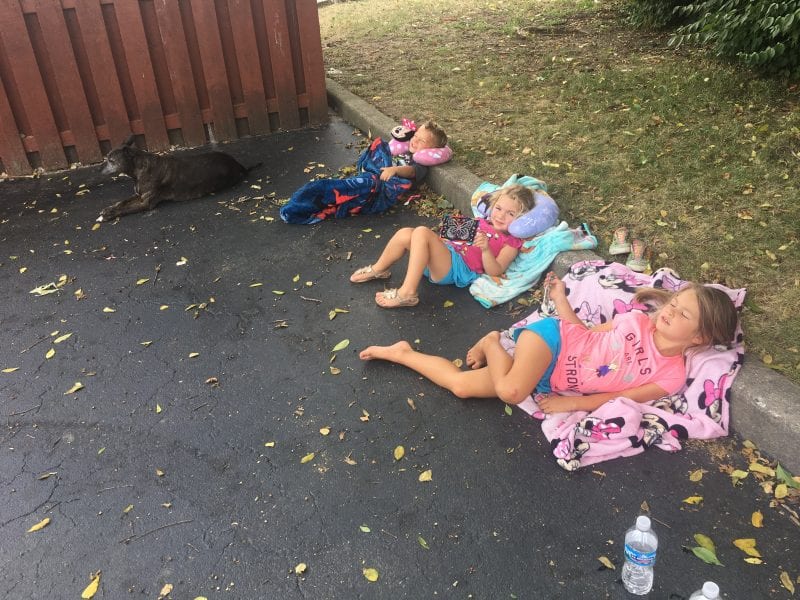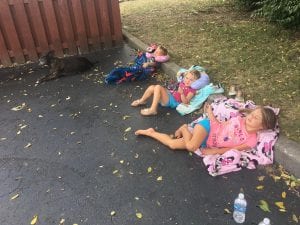 Luckily Cadillac was able to find the problem and fix it. ($400 later for a $1 fuse - but at that point we were just happy to be on the road again).
That was our big adventure for the trip. So we don't recommend staying at the Quality Inn Castleton in Indianapolis as their hospitality could use a little work.
But other than that car fun, we had a great trip!
And we will do it again next year! 😉
If you think flipping could be something you would love to do to make extra money, then check out our FREE 5-day intro course to help you get started!
We want to hear from you! 
Did you do the 127 Yard Sale this year? Comment below with your 127 Yard Sale finds!
Related Posts
How We Made 17,900 In One Month Of eBay Sales
How This Family Used Ebay To Pay Off $65K Of Debt In 14 Months!
Recycler or Reseller? (Or Both!) How Reselling Can Be Good For The Planet AND Your Wallet
Further Resources
Beginner's Guide To Selling on eBay
FREE Intro To Flipping Workshop
         
127 Yard Sale Finds: What We Found Worth $8,880