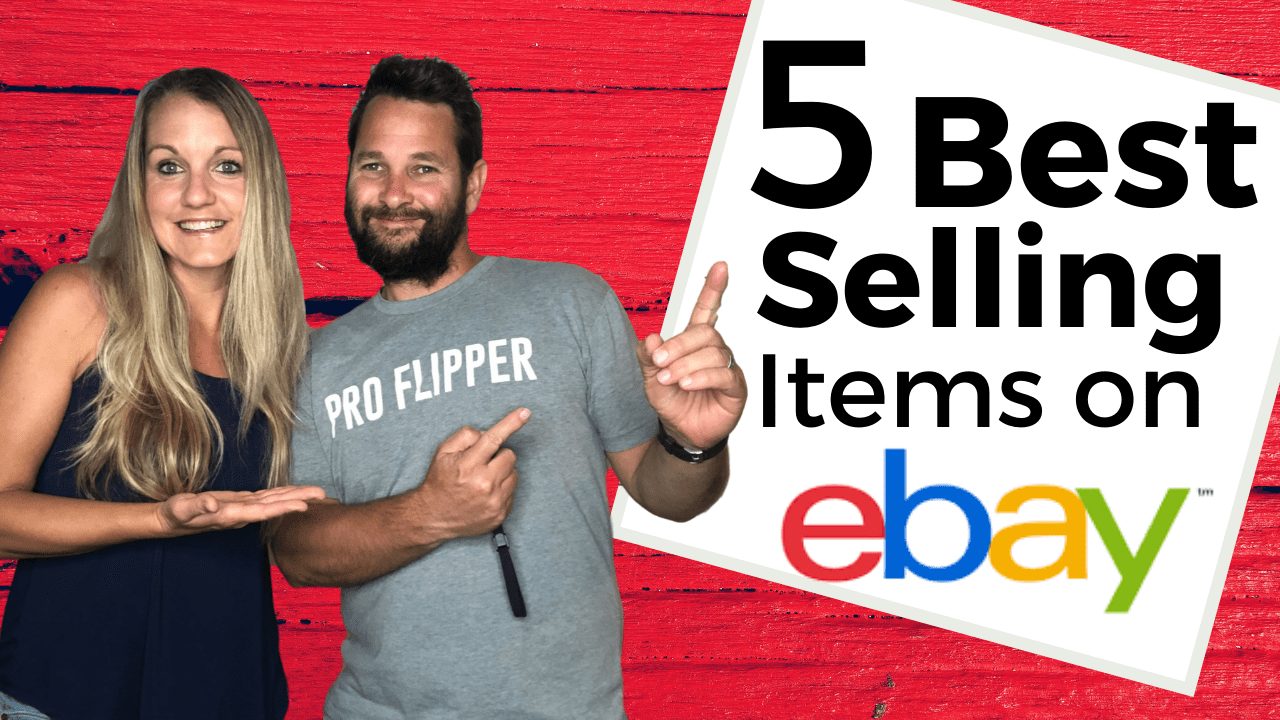 April 21, 2020

5 Best Items to Sell on eBay During a Recession

Is America going into a recession? Are we in for a crash in our market? Those are questions that are commonly circulating Americans right now.

It's a scary time with a lot of unknowns.

If there is anything I know for sure, neither the government nor the media can guarantee we won't go into another recession.

The only thing we do know is things are crazy right now due to the pandemic and we can only guess the economy will get worse for a time.
Sadly, we have a lot of friends and family who are being affected by businesses closing and layoffs and people really need to make money NOW! It's easy to focus on the problem and not the solution.
But I have learned over the years, when financial stress comes my way and things are uncertain, it doesn't pay to focus on the negative. I try to look at the positives and see what I can do today to overcome the obstacles in my way.
You can too.
The amazing thing about flipping items for a living is that it absolutely is a recession proof job that anyone can do. I've proved it over the past 23 years of flipping. Believe it or not, flipping items thrives in down economies and our current pandemic situation is no different.
These days the world is on lockdown and there are many more shoppers looking at your eBay listings due to the inability to shop at a brick and mortar store.
With all the negatives about this Covid-19 lockdown, having many more online shoppers is one positive during this time – and believe me, I like to look at the positives in this situation!
So you might be asking yourself, "How do I get started flipping items so I can make money now?
That's a great question and one I am going to answer today with the 5 best items to sell on eBay during a recession. Let's get started!
Baby Strollers
Now I know we are doing the social distancing thing and quarantine in most of the country, but have you looked outside lately? People are outside getting fresh air and they aren't breaking any rules by doing so!
There are still people who want to get out in the big wide open, get some exercise, and soak up the fresh air. It's certainly not hurting anyone, as long as we stay away from big crowds and are staying with their immediate family.
Strollers are big sellers always, but especially during this time. Have you checked the price of a new, high-end stroller lately? The prices are crazy! They can be anywhere from $600 to $1200 new. That's a big chunk of change that many people don't have right now.
Most Americans are feeling the financial strain currently and they are not looking to pay retail on most things You know what that means? It means they will be looking for the used stroller in great condition that you have listed on eBay! And people are still buying!
There are many expensive name brand strollers out there that you can buy for pennies on the dollar and then turn around and list them on Ebay and make yourself a nice profit!
Here is one we sold during the beginning of lockdown.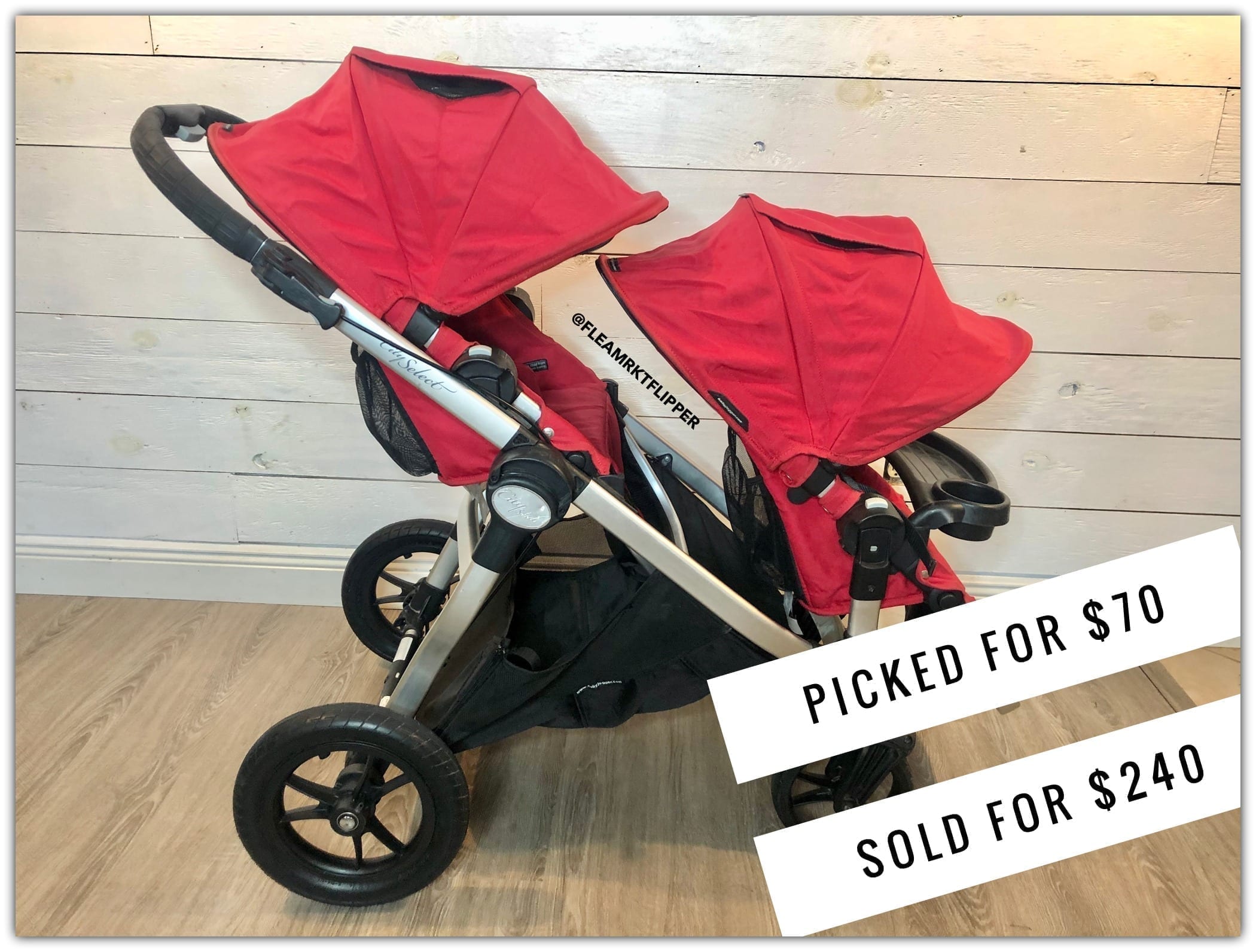 Melissa will be the first one to tell you that homeschooling all three kids has been a tough adjustment for our family. Every day, we put our little ones in our Bob Stroller and take off for a nice walk to break up our day. And I'm sure we aren't the only ones needing a break and a nice walk.
High end strollers are definitely in demand even during a recession (or an anticipated recession)! And there are so many places you can source them. We've sourced hundreds off them, including the one we have now! We have almost used it up – We will probably toss this one in the garbage when we are done with it!
Exercise Equipment
Selling commercial exercise equipment is how I got started in the flipping business when I was just 16 years old. Every week, I would head down to my local Salvation Army auction and pick up commercial exercise equipment on a regular basis. I sold hundreds of commercial exercise bikes, ellipticals, stair steppers and more.
I sold when eBay wasn't even a thing yet! I was selling on eBay before there were smart phones!
Twenty-three years later, I'm still at it and commercial exercise equipment is one of my favorite things to flip!
Here is a BowFlex tread climber we recently sold: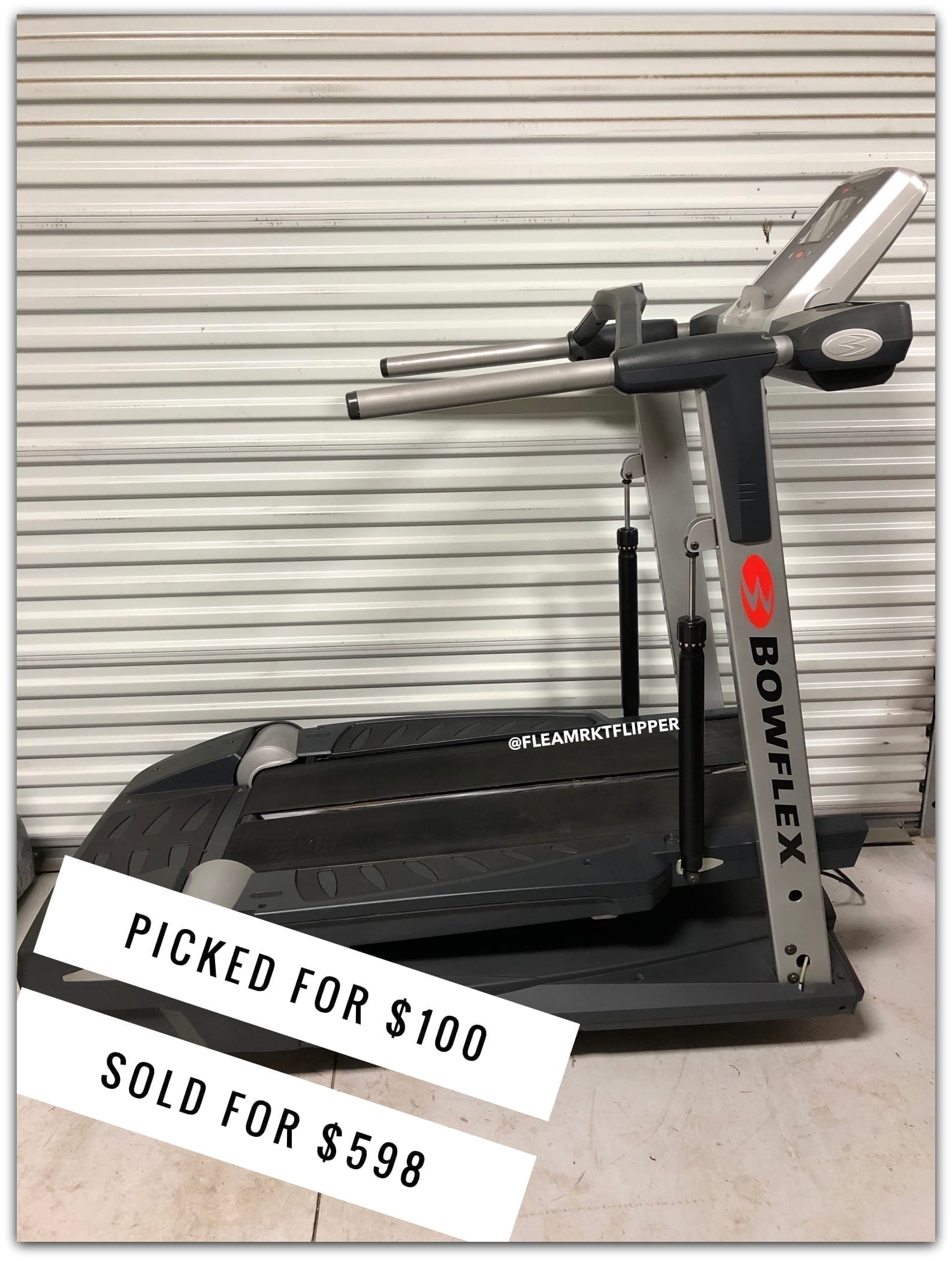 There are many, many people who just simply cannot afford huge monthly fees to go to gyms when a recession hits. Even more so now, gyms are just simply being closed and people want to replicate that nice commercial stair stepper they've been using at the local gym.
Now, I'm not talking about flipping an inexpensive, no name exercise bike on eBay. I stick with commercial, high-end exercise equipment, like what you would find in a professional gym. These are in high demand and people are definitely buying them now with the gyms closing and inability to afford gym memberships.
Home gyms will definitely be a wave for our near future. Americans would rather pay $1000 for a Stepmaster that you are selling used on eBay than pay $2500-$3000 new, especially when finances are tight.
I know working out is an important part of my family life as it is with a lot of Americans.People still consider working out a necessity and they are willing to pay some money to recreate a home gym to accommodate the lock down.
Appliances
I'm always amazed at the prices of appliances when I look around at retail stores. Good name brand appliances have a big price tag. One never plans for the refrigerator to go out, but when it does, the normal reaction is to go to the local retail store and pay $1500 for a new one.
Yikes!
I've been in the flipping business for over 23 years and I know on any given day, I find high-end, expensive appliances for a few hundred dollars. I wouldn't think of paying retail for appliances (or anything for that matter!).
Most Americans in a downturn of the economy, are looking to keep as much money in their pockets as possible. When their refrigerator goes caput, they are looking for the most inexpensive, economical way to replace it.
That's why it's a great idea to sell appliances in a recession! The need for them will never go away, but the desire to buy used as opposed to retail is definitely there.
I sell cooktops, refrigerators, ovens, microwaves, and freezers all year long – and my sales stay very steady even when we are in recession (I'm not that old, but I have survived a few downturns in the economy!).
How amazing would it be if you picked up a cooktop for $100 and turned around and sold it for $1,000 in less than 5 days. That's exactly what Stacy, one of our course members, did. Imagine having an extra $1,000 to help your family!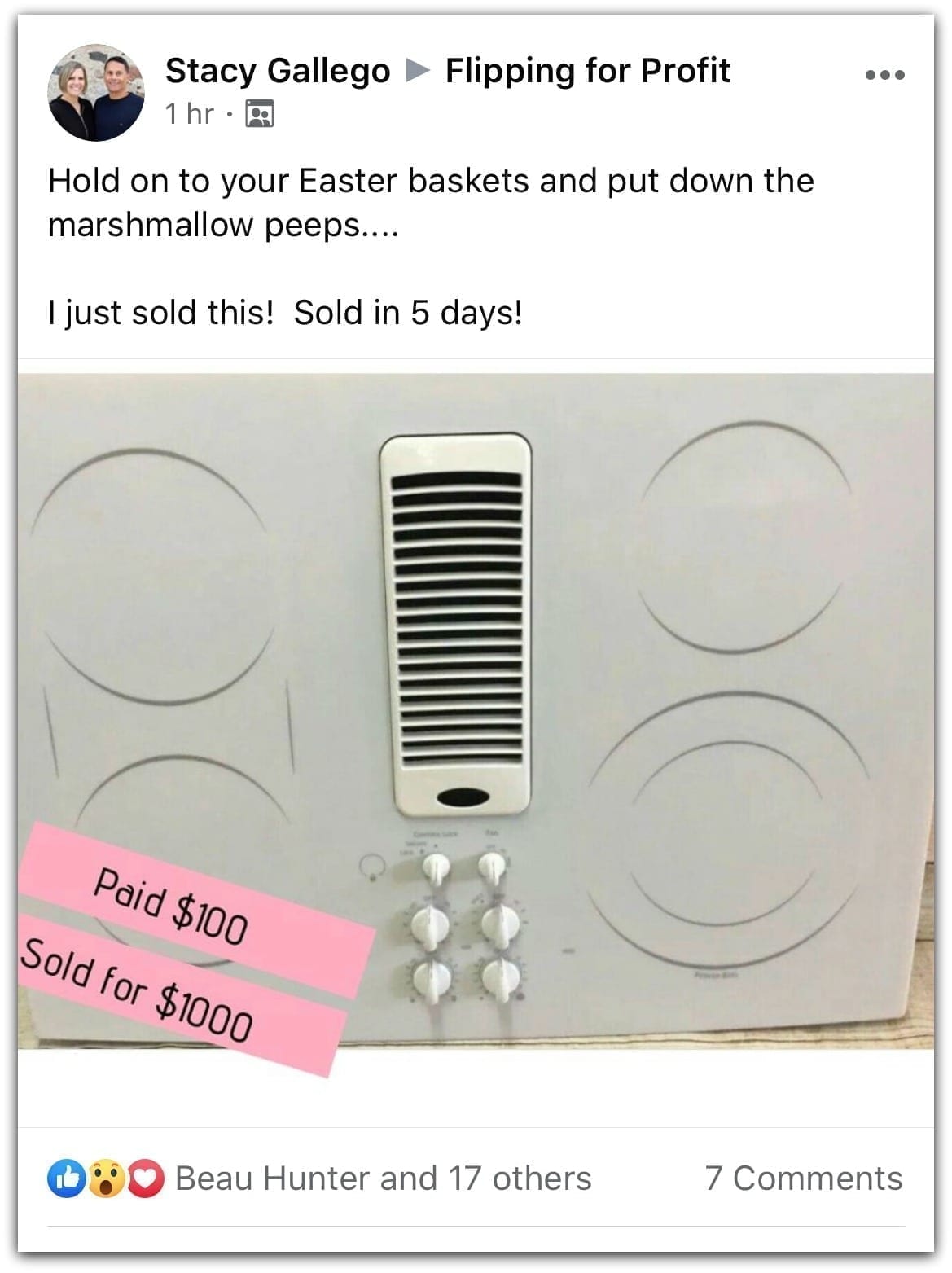 Now even more, people are looking to upgrade their kitchens due to the pandemic. Many American families are choosing to cook at home for both the financial benefits of it and the simple fact that so many restaurants are closed or only offering take out.
Appliances are a great thing to sell on eBay during a recession or a temporary downturn in the economy.
Shoes
Take a quick look around and see how many people have shoes! You've probably figured out that unless you are at home, most people have shoes on. Shoes are amazing to sell on eBay during a recession because everybody needs them!
For years, I walked past shoes in thrift stores and at the flea market. For me, it seemed too overwhelming because there were literally hundreds of shoes to choose from. But then I realized, not learning how to flip shoes meant I was leaving a lot of money on the table.
I hate leaving money on the table!
Just recently, we started opening our eyes to shoes when we saw the success of our friend, and Flipper U alum Beau. He's definitely the shoe expert. We saw Beau pick shoes for $2 to $12 and would sell them for $50 to $300. When I saw those returns on investment, you better believe I started to pay attention!
And you should pay attention too!
Here is a pair of running shoes he just sold while everyone is exercising on quarantine.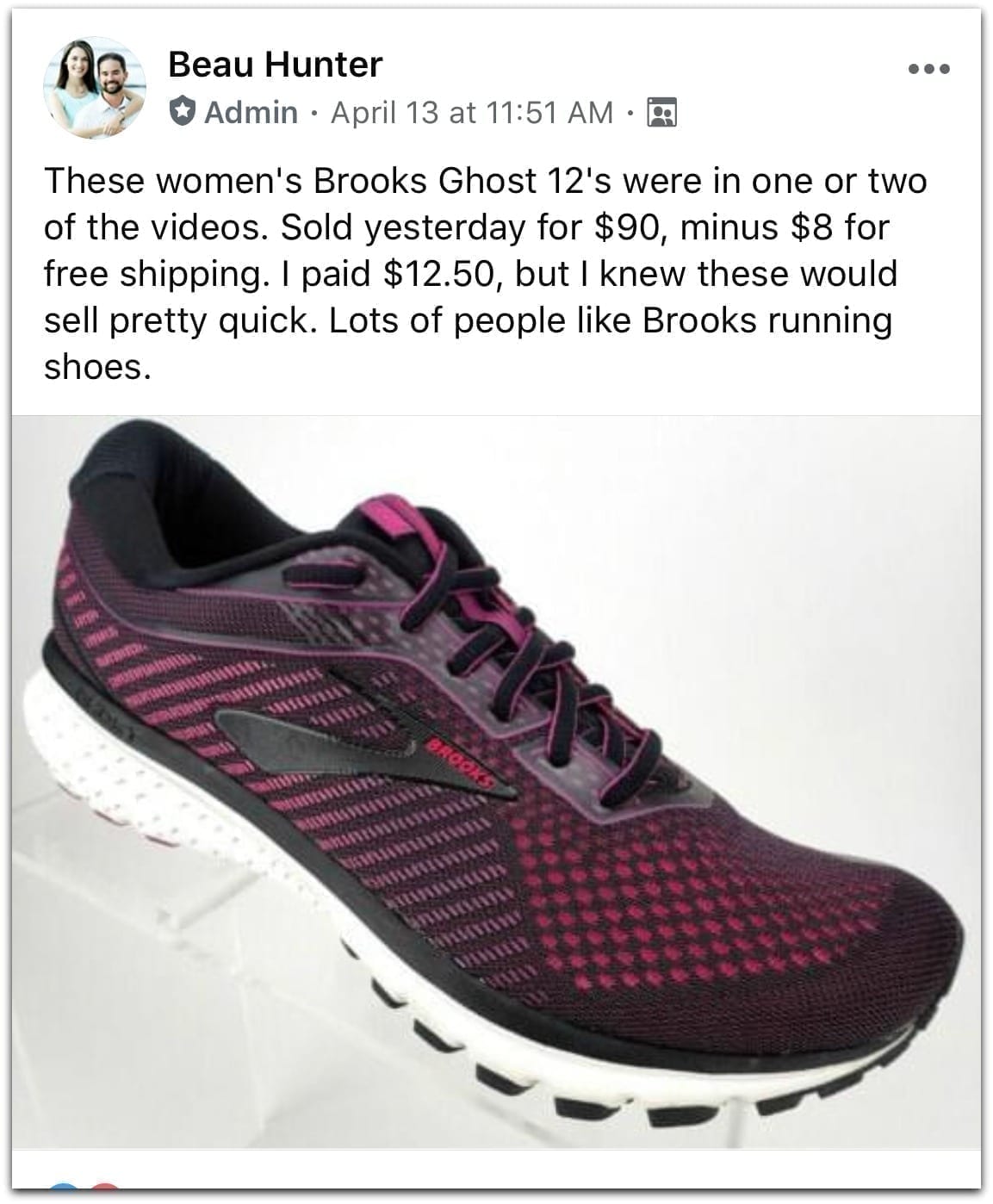 Shoes are great to flip on eBay because they are cheap to buy (anywhere from $2 to $10 a pair) and easy to clean. They are also small so they are easy to store, list, and ship. And there is great money to be made flipping shoes!
In any market, there will always be shoes to find and sell.
Commercial Equipment
In second place to selling commercial exercise equipment, I love finding and selling great commercial equipment – And I sell a lot of it!
I find tons of commercial equipment items from commercial pizza ovens, freezers, refrigerators to lawnmowers, leaf blowers and the like.
Check out this insulation blower I sold recently in the midst of all the chaos: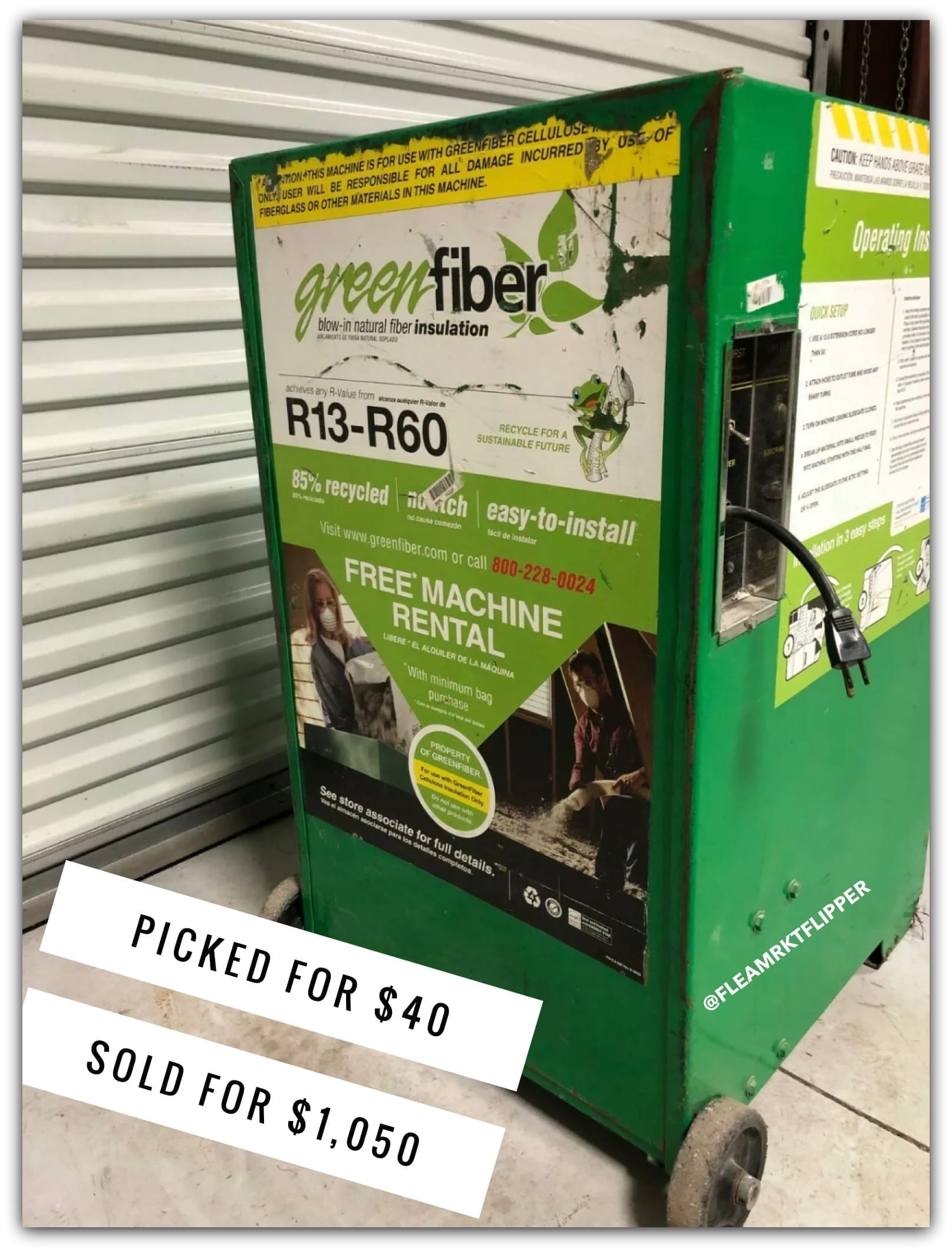 Now commercial equipment is made to last, so it's made very solid and buyers know this so they are willing to pay for them. Many of the commercial items that I sell retail anywhere from $1000 to $5000. When Americans are in the market for a commercial item, many times they would like to skip retail and would be willing to pay you 50% of retail.
For example, I may find a commercial pizza oven that is $2,500 retail. I can often pick these up for $100 to $200. I can expect to get about 50% of retail, so my $100 investment will give me a return on investment of $1,200. Not too bad of a sale in a recession!
The fact is, when the economy is in recession, people are still starting businesses or simply trying to keep their businesses open by cutting as many costs as possible. Believe me, when our country is in an economic downturn, buyers are much more willing to pay 50% of retail rather than paying 100%.
All year round, I sell commercial equipment and I can often see an increase in sales when our country is in recession. That's good news for the flipper!
Everywhere you look, you will find these five categories of items to flip. Even during an economic recession, the market for these items stays consistent. There's no time like the present to start selling these items.
Believe me, I know, recessions can be scary and difficult, but it doesn't have to break you. You can start searching and selling these 5 items today and there is some great money to be made!
If you are looking for an extra income during this time, check out our free intro workshop to see if this would be a good fit for you!
Further Resources
Free 5-Day Intro To Flipping Video Course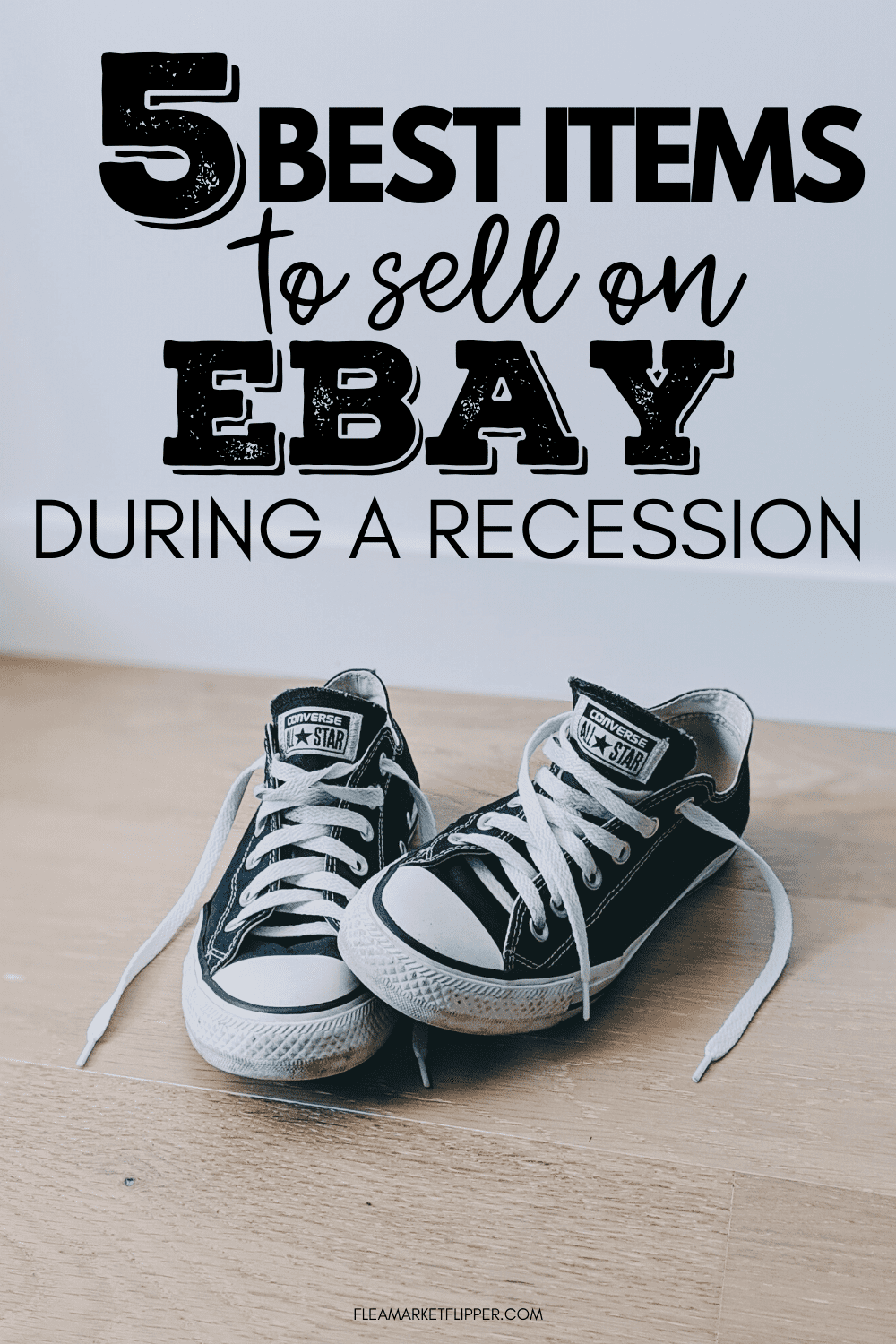 FREE Workshop How To Turn Your Passion of Flipping Items Into A Profitable Reselling Business
Related Posts
How This Family Made $5,000 During The First Few Weeks Of Covid-19
How This Mom QUIT HER JOB To Flip Items Full-Time (And Was Able To Pay Off $12K Of Debt In 5 Months!)
How This SAHM Made $1,000 In Her First Month Flipping Used Items
How We Made $6,250 In ONE Weekend Of Flipping Used Items On eBay
FOLLOW THE FLIPPING ADVENTURE: