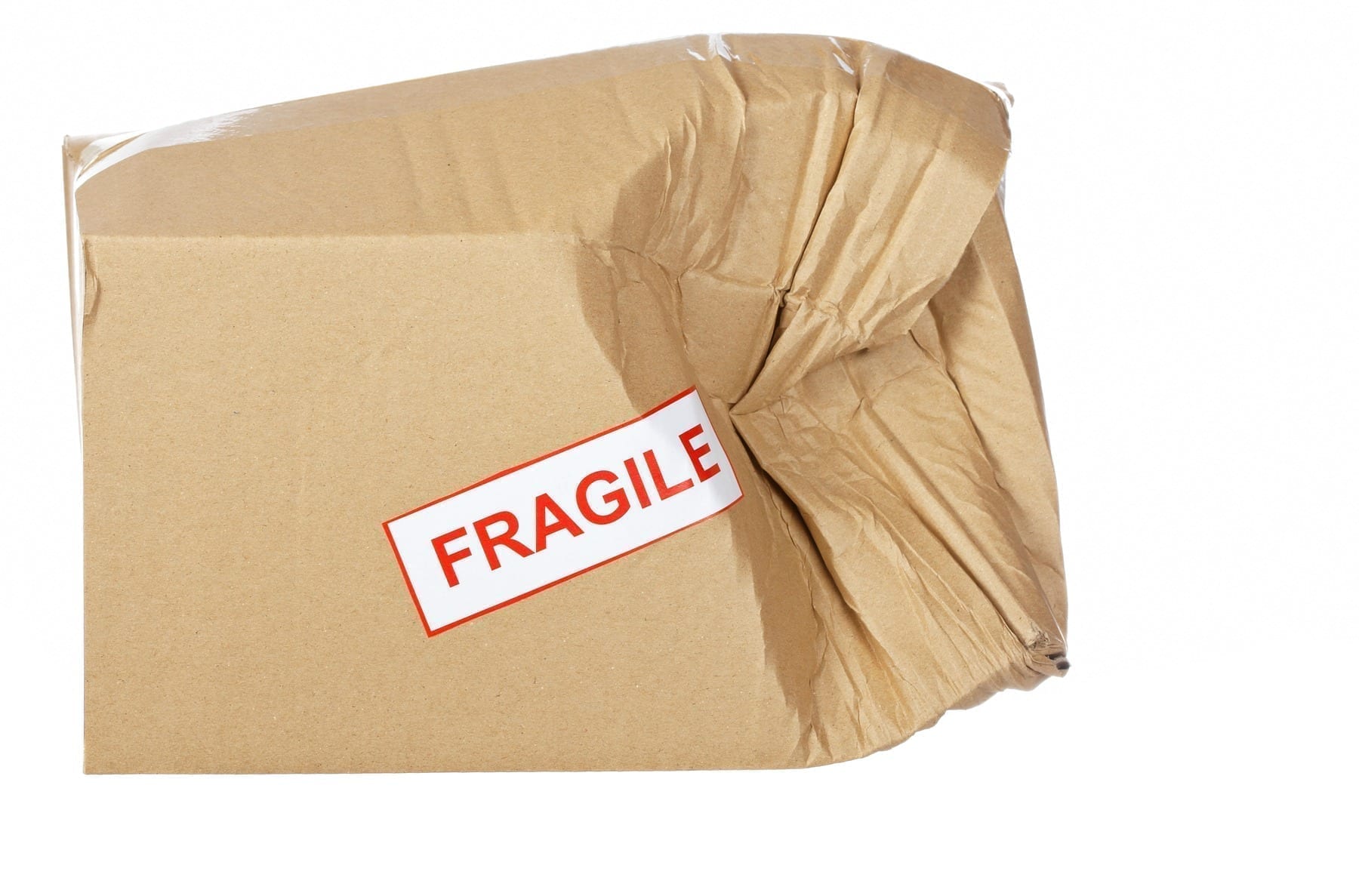 May 01, 2020

USPS Claim: How To File An Insurance Claim With USPS If Your Package Is Damaged

You finally sold that item on eBay and you are feeling pretty happy that you got your item packaged and shipped out on time only to receive a message the item has been damaged in shipping. Now you ask yourself the question, "How do I file an insurance claim with USPS?"

For the first several years of flipping, I had to learn the hard way on the importance of insuring my packages before shipping. I would often send my sold items out without insuring them. Not a good business plan!

Honestly, the odds are really stacked against us when we ship with no insurance. Have you seen how they handle your packages? It's a miracle sometimes that they can even make it to their destinations!

If you know me, I don't like to waste money. This is why I used to send most of my packages out without being insured. But, as I got into selling larger, more expensive items, and a few big refunds for damages, the necessity for insuring my packages became more apparent.

Today, my items are not mailed to my customers without insurance. It's that simple. I've learned how to file insurance claim with USPS and it's been a very valuable part of my flipping business.
USPS Insurance Cost vs. The Risk of Damage
$50.01 to $100 is $2.05
$100.01 to $200 is $2.45
$200.01 to $300 is $4.60
The price per additional $100 of insurance, valued over $300 up to $5,000, is $4.60 plus $0.90 per each $100 or fraction thereof
Priority Mail Service is covered up to $50 at no extra charge
As you can see from the above chart, there is a small cost to insure the shipments and in my opinion, it's well worth the cost! Insurance through USPS is a little bit more price than what I pay when I ship with other carriers in comparison, but still worth every penny if my item arrives to my buyer damaged!
In all honesty, packages get damaged more than I would like them to so it's extremely important to know how to file insurance claim with USPS and having insurance is very important.
So your item arrives damaged and it begs the question – How exactly do you file insurance claim with USPS? Today, I am going to walk you through step by step how to file insurance claims with USPS in the event you have a package damaged when shipped.
Let's get started!
Get Proof That Your Item Was Damaged
This is the very first step in the claims process and an important one. When you receive a message your item has been damaged in shipping, start a good dialogue with the buyer through eBay. Even though it's not my fault that the item is damaged, I always apologize to my buyer for the inconvenience.
Having an attitude of compassion towards them will usually diffuse any disappointment the buyer may have about receiving the item damaged. This will be a great start to resolving the open case.
Make sure the buyer sends you photographs of the packaging and photographs of the damage to the item. This is very important both for you as the seller and proof of damage for the claim.
If the item that you sold is not very expensive, sometimes USPS will not require photos, but in any case, it's important to get the photographs so you have proof that it was damaged.
If you determine that it was damaged in shipping, your next step will be to start a claim with USPS.
File a USPS Claim Online
Information you will need to gather to start your USPS damage claim:
Tracking Number and shipping date
Proof of Value
Evidence of Insurance Purchased
Proof of Damage or Loss of Contents
Estimate of Repair Costs
Official Claim Form When Not Filing Online
You can start your damage claim by going directly to USPS.com. At the homepage, you will go to the dropdown menu "Help" and choose "File a Claim." Here is where you will start a new damage claim.
After you choose to start a claim, you will need to enter the tracking number and shipping date of the item that you sold. If you printed your label through eBay, you can go back to your sold items on eBay and copy and paste the tracking number into the claims form.
While you are looking at your sold item on eBay, you will also be able to find the shipping date of your item. You will need to provide this on the form as well. After you enter the tracking number and the shipping date, it will open up a claim page to fill out.
Proof of Value
Proof of value will be required to resolve your USPS Mail Claim. You will be able to get that information on the sales page through eBay. The proof is simply how much you sold the item for. If you made the sale outside of eBay, you will need to upload a receipt or proof of how much you sold your item for.
The same would go for any item that you shipped even if it wasn't a sale through eBay. You would need to upload a receipt of the cost of the item. This will provide the necessary proof to USPS that the item is worth what you say it is worth.
Evidence of Insurance Purchased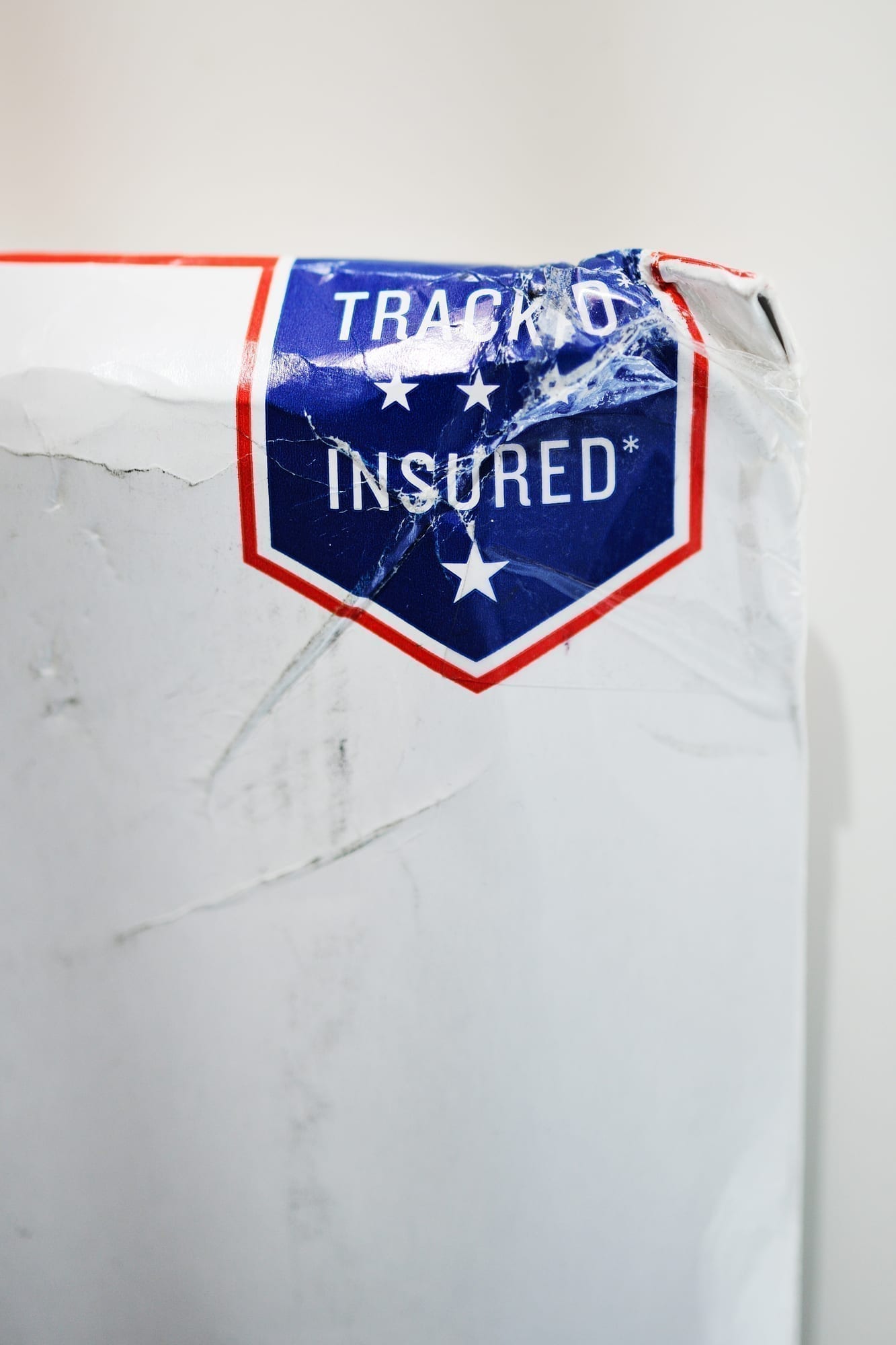 Insurance companies are good at taking your money, but things get a little sticky when they have to pay the claim. They want proof that you insured your package in order for them to reimburse you.
If you purchased your shipping label through eBay, this will be auto-populated on the file claim form online. You can also look at your label history on eBay and it will show on the label receipt if you purchased insurance.
This will be required to finish your claim. Believe me, they don't want to pay out any claims that they don't need to. So be sure and provide proof that you purchased insurance for your item before shipping it.
Package Information
When you start a good dialogue with your buyer concerning the damaged item, be sure and tell them to keep all original packaging and contents (including the box, bubble wrap, styrofoam, and paper).
If USPS questions how you packaged your item, this will be proof. As an added proof for myself, I take photographs as I am packaging it. That way, if the buyer happens to toss the contents of the package, I will still have proof I packaged it properly.
USPS may want to pick up the damaged item to do their own inspection of damage, especially if the item is worth a lot of money. Remember, they don't get excited about paying out damage claims.
Ask the buyer to keep the original item and packaging until the claim is resolved, unless, of course, USPS decides to pick up the damaged item from the buyer. This will cover you if photographs are not sufficient enough for USPS to resolve your damage claim.
Estimated Repair Costs
Having USPS require an estimate of repair costs is less common during the claims process. However, when selling larger, more expensive through other carriers, I have heard of the carrier requesting a written estimate for repair.
Ultimately, USPS is trying to do damage control. They can, if possible, lessen the amount they pay out to you to get the item fixed instead of covering the full cost of the item, you better believe they will try.
When an item you sold is an expensive item that has been damaged, USPS reserves the right to find out how much it is to repair the damage instead of paying you outright for the cost of the item.
If this is required, some time during the course of your damage claim, USPS will request you to get this estimate. This will most likely be after they have picked up the item and returned it to you at no cost.
Official USPS Claim Form When Not Filing Online
Most claims are done electronically through USPS.com these days. However, some people may want to skip the online portion. Many prefer to go to the Post Office directly to fill out the paper claim form. This is a previously preferred method that was used. Now it could set you up for a decreased ability to track the progress of the claim.
However, claims can still be filed by paper and not done online if you choose. After you fill out the claim form at your local Post Office, USPS will take it from there.
Be sure to get a copy of all of the paperwork including a receipt from USPS. Keep anything that you filled out in order to track progress of your claim. This way you have proof that you filed it.
USPS Package Not Moving?
When you ship your package and insure that package, you are covered.
Not only for damage during shipping, but also for the loss of a package.
When you keep and eye on and track your package and you see it isn't moving and stops updating. When there is no more information about the item, it may be because the item has been lost. If this is the case, you are still covered by the insurance and can still file an insurance claim with USPS.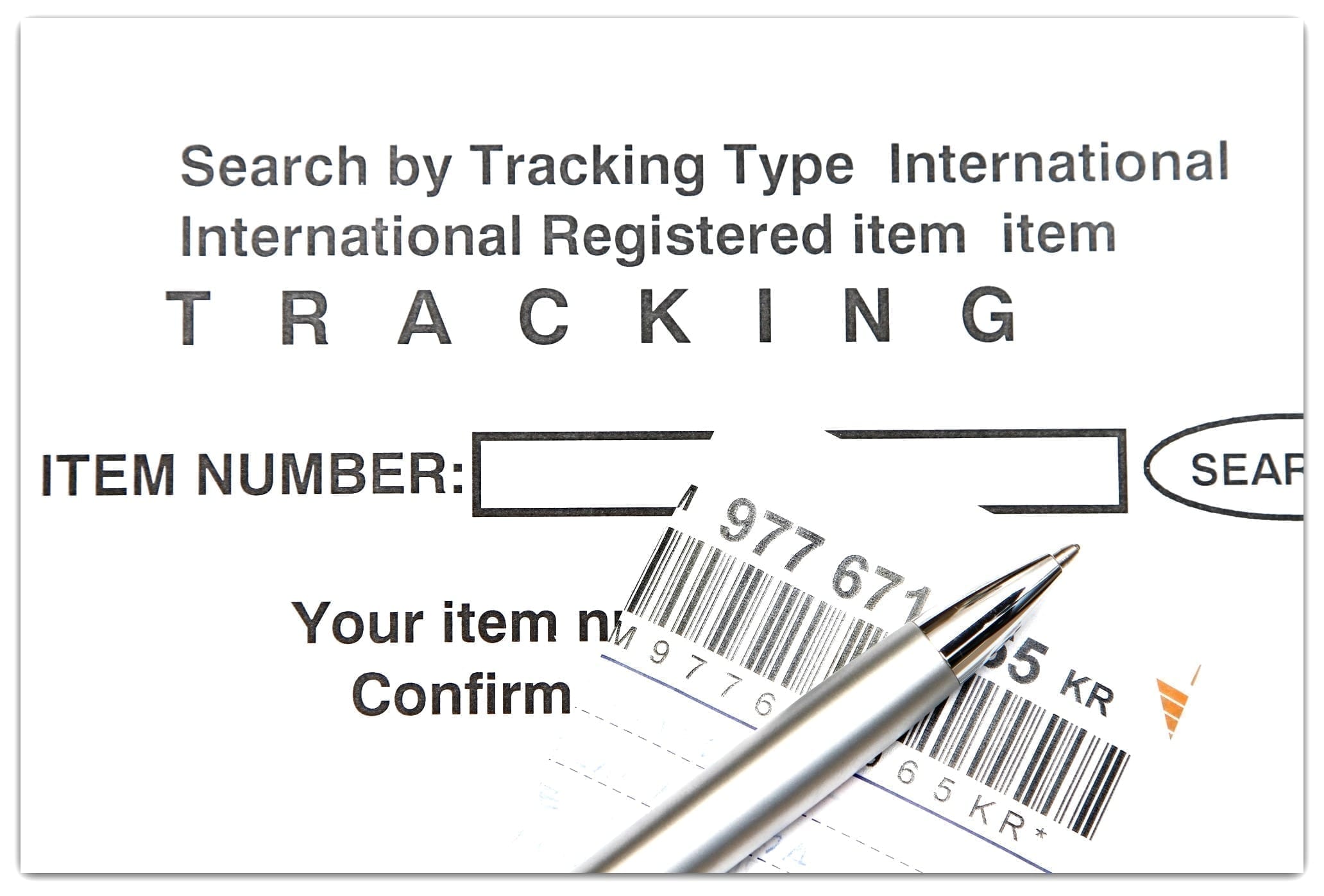 A few years ago, I sold a whole lot of Sleep Number beds. They are puffy mattresses made with lots of padding, so naturally I believed it couldn't get damaged. I shipped the mattress uninsured thinking I wouldn't need the insurance. My thought being that it was pretty much impossible to damage a padded mattress!
Boy, was I wrong. I hadn't given a thought about the possibility that they could actually lose a mattress!
Sadly, it happened and one of the bed mattresses was lost in shipping. I was forced to give a full refund to the buyer. It would have been well worth the few bucks to buy the insurance to save myself from refunding several hundred dollars. It was a learning experience for sure!
Lost packages don't happen often, but they do happen. I learned a valuable lesson in my experience. I realized that it's always good to insure my packages to be covered for both damage and loss.
How Long Does an Insurance Claim Take?
As soon as you find out your shipped item has been damaged, and you have received photographs of both the packaging and the damaged item, open up an insurance claim online immediately. The quicker you do this, the quicker you will have the claim resolved and the money refunded to you.
Have all of the information organized in front of you will help you have all of the correct information to fill out the claim form. Filling out the claim form is the easy part.
Speaking from past experience, from the start of when I file a claim with USPS and the claim being resolved. It usually wraps up in about two weeks. If the item is more expensive, it may take a bit more time. They will most likely stall in paying out the claim.
How Long Do I Have to File a Claim with USPS?
Most shipping carriers have a time limit on filing a damage claim. Beginning at the time you ship your item to the buyer. Concluding at the time it takes the buyer to open a damage claim. This protects USPS from having someone receive an item and sitting on it for up to 6 months. Who then proceeds to open up a damage claim many months later.
There would be too much risk for USPS that someone would use the item and cause the damage only to file a damage claim, so they put time limits on how long you have to open a damage claim.
You have up to 60 days to file an insurance claim with USPS. Starting from the original date your item shipped to the buyer.
Does Buyer or Seller File USPS Claim?
This can sometimes be confusing since the buyer has the item and all of the packaging. But the proper way to file USPS insurance claims is the seller opens up the claim.
The buyer will always be covered by eBay's 30-day money back guarantee. This means they will no doubt get a refund from you regardless if you have insurance or not.
Because you will have to refund the buyer no matter what, it is always best for the seller of the item to handle the claim to ensure they get a refund for their damaged item.
Once the buyer gets their money back for the item, they will often lose interest and will be much less motivated by any claims. So you definitely do not want them in control of opening the claim.
Opening an insurance claim with USPS
Opening the claim first will give the seller complete control. This creates confidence in making sure the claim is handled efficiently and effectively until it is closed in their favor.
As you know, I love flipping items! It's my passion. So in order to make my experience flipping items even easier, I always add insurance. I don't allow ANY of my items to be shipped without proper and necessary insurance. The small price of insurance is worth it to decrease the risk of having to refund buyers or damaged items.
I'm not a gambling kind of guy and this is not an area to mess around in. I definitely don't want to gamble on USPS, whether or not they will not lose or damage my shipped items. It's not good for my business and it's not good for yours either.
Always purchase shipping insurance. (For Priority items worth less than $50, you don't need to purchase additional insurance). If you do this, it will be easy to file an insurance claim with USPS and get refunded for any damaged or lost shipments!
Have you shipped items on eBay? Are you interested in flipping as a side hustle? Check out our free intro webinar today!
Further Resources
FREE Workshop How To Turn Your Passion of Flipping Items Into A Profitable Reselling Business
Related Posts
FedEx Or UPS? Which Is Better For Shipping Large Items? 
How Family Made $5K The First 3 Weeks Of Lockdown During Covid-19
How This SAHM Made $1,000 In Her First Month Flipping Used Items