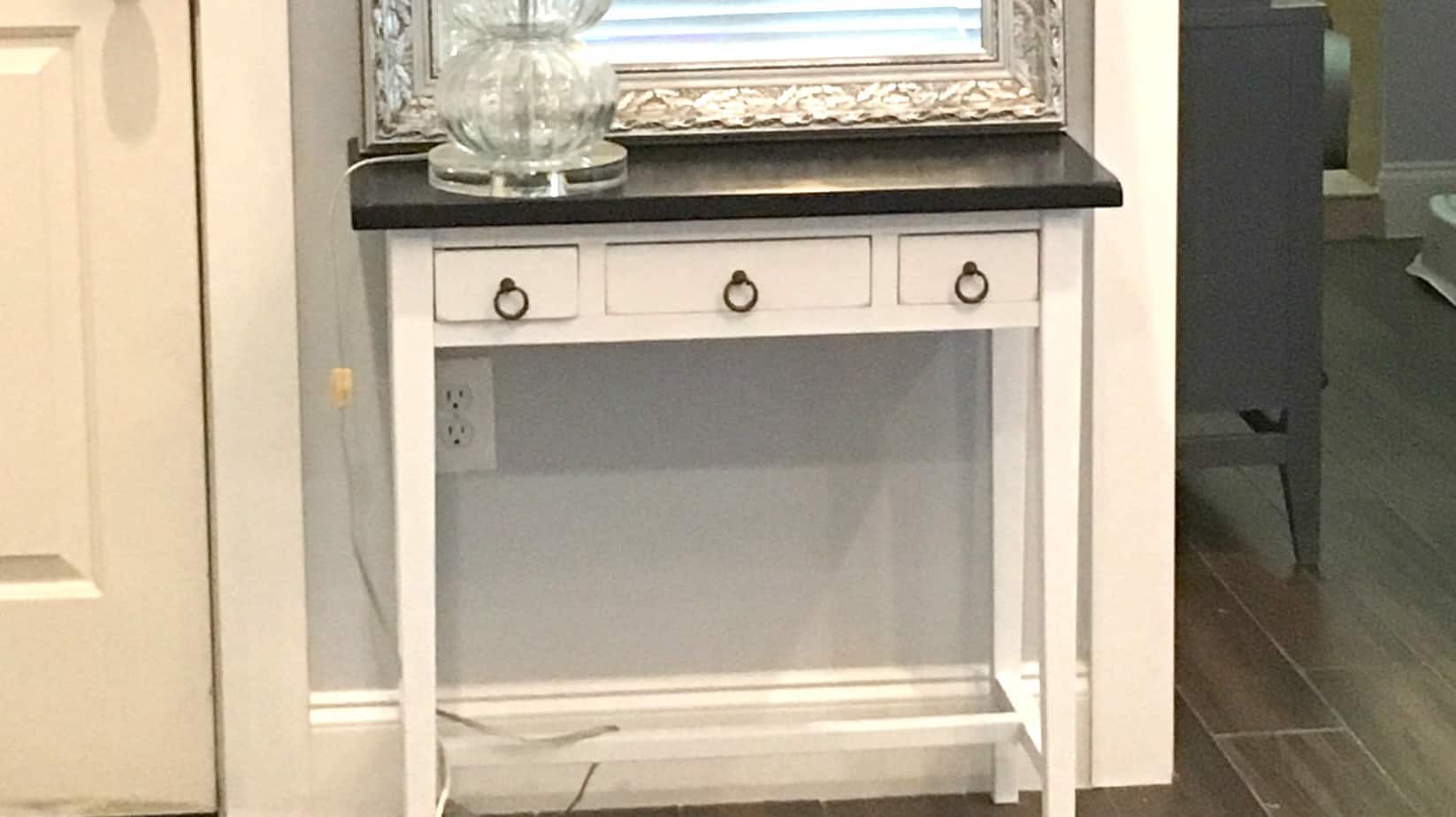 November 06, 2017

Beautiful Hall Table Refinish For Less Than $10!

This post is the second in a series of furniture flips that were submitted in a contest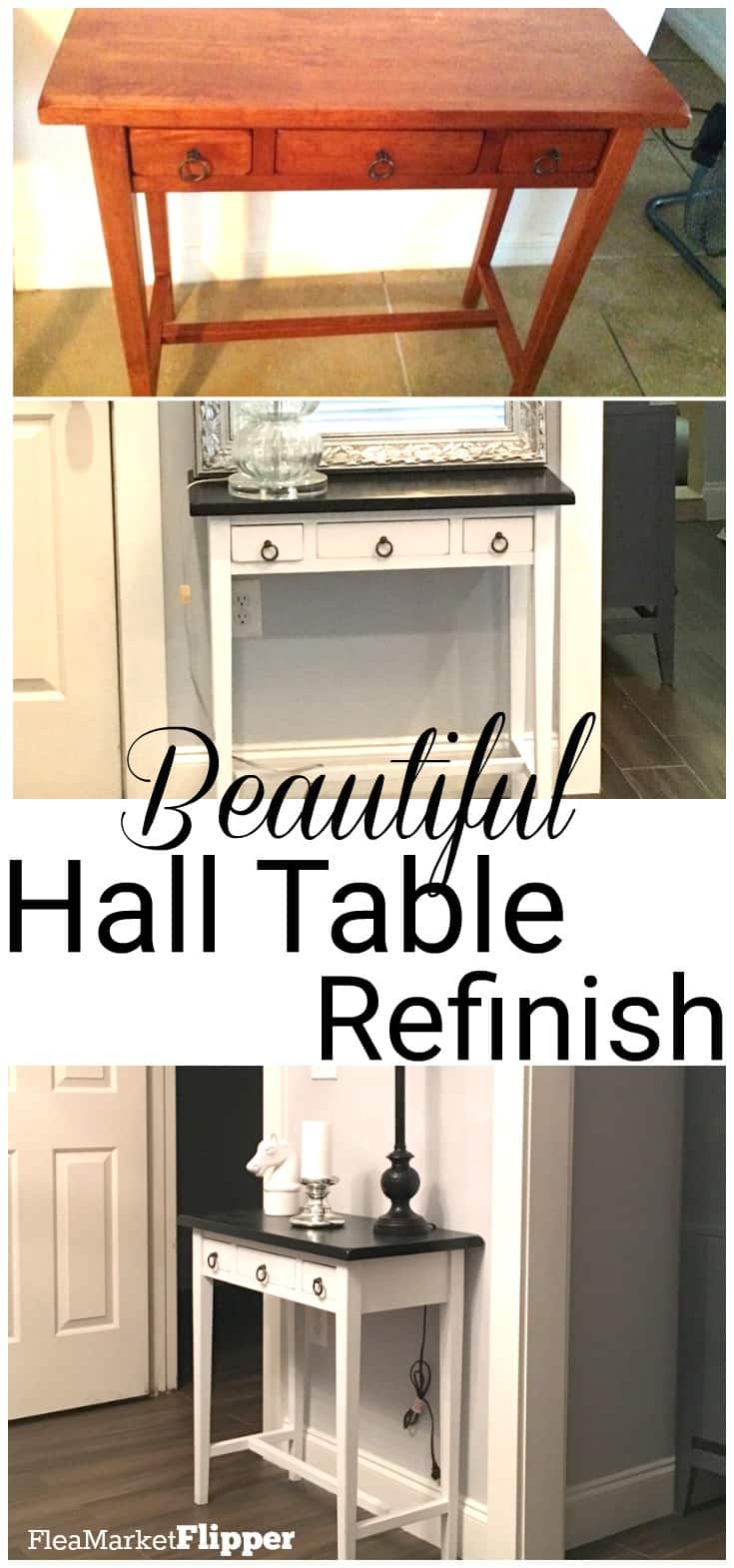 a few months back. We selected 10 awesome furniture flips as the winners. We are recognizing each piece in it's own shout out/post (in no particular order). This beautiful hall table refinish was done by Ferris Mueller, who shares her fun ventures on her Facebook page Dirt Floor Furniture.
We loved this piece for several reasons. One of those reasons being it cost her less than $10! (You know we love to save money.) She was looking for something with specific dimensions for their entryway and found this table on a Facebook reselling group. She was able to snag it for less than $10!
It needed to be painted to fit their decorating taste. Ferris had all the supplies on hand so she didn't need to purchase anything. I realize that there was still a cost for the paint she used, but she didn't have to go out any extra money for this hall table refinish. When you buy the paint and stain in larger quantities for several items, the cost of supplies for each item goes down a lot.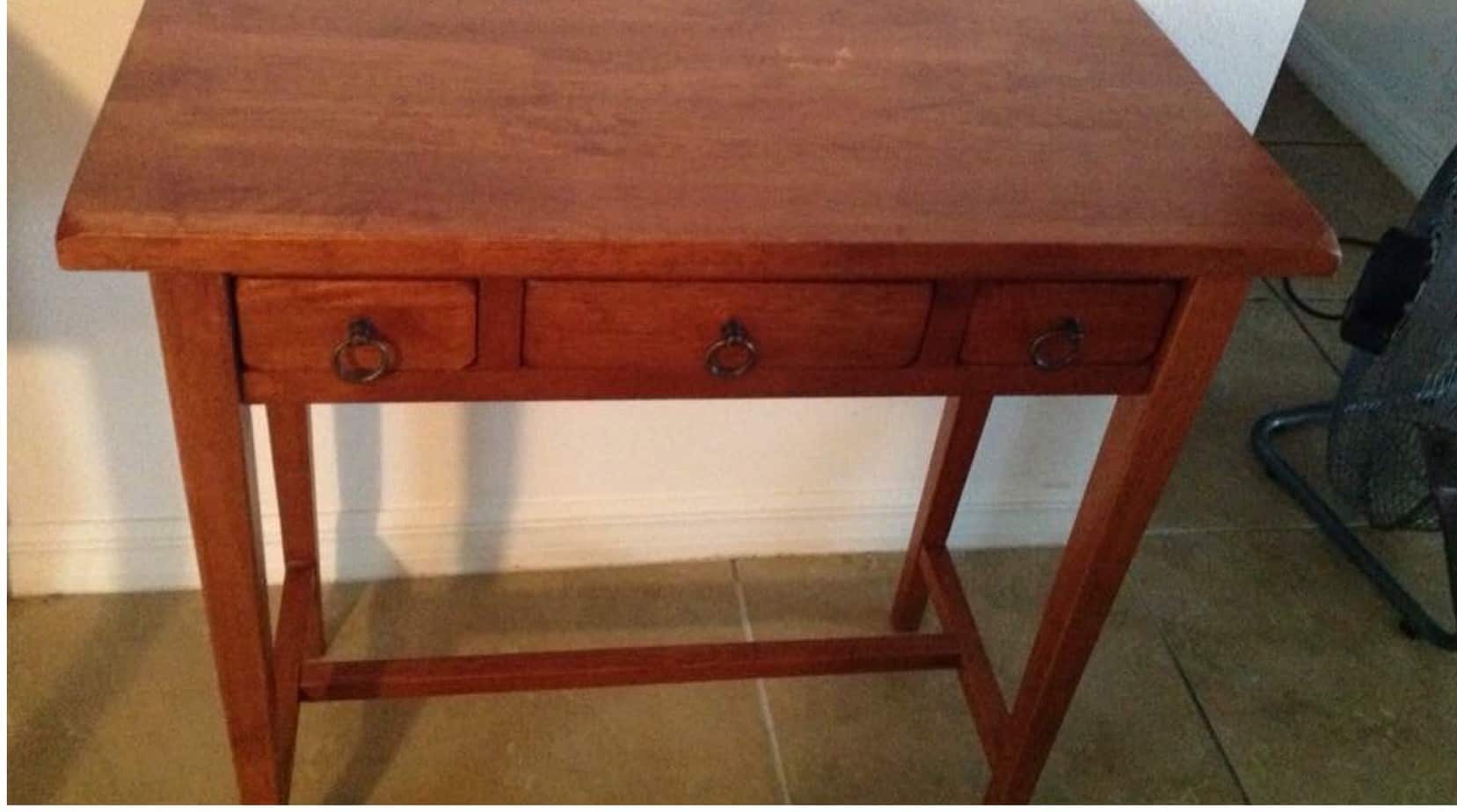 This is a very solid table, which is key to any furniture redo. You need to start with good bones: a solid wood and a sturdy piece. Don't try to use particle board or something cheap from Ikea (sorry to anyone who loves Ikea).
Here are the steps she took for this table refinish:
Step 1 – She removed the hardware
Step 2 – She sanded down the table
Step 3 – Painted the whole bottom portion white
Step 4 – Used one coat of Jacobean gel stain on the top, let dry
Step 5 – Coated top with clean polyurethane. coated 3 times and let dry between each one
Look how gorgeous it turned out! I seriously want to buy it!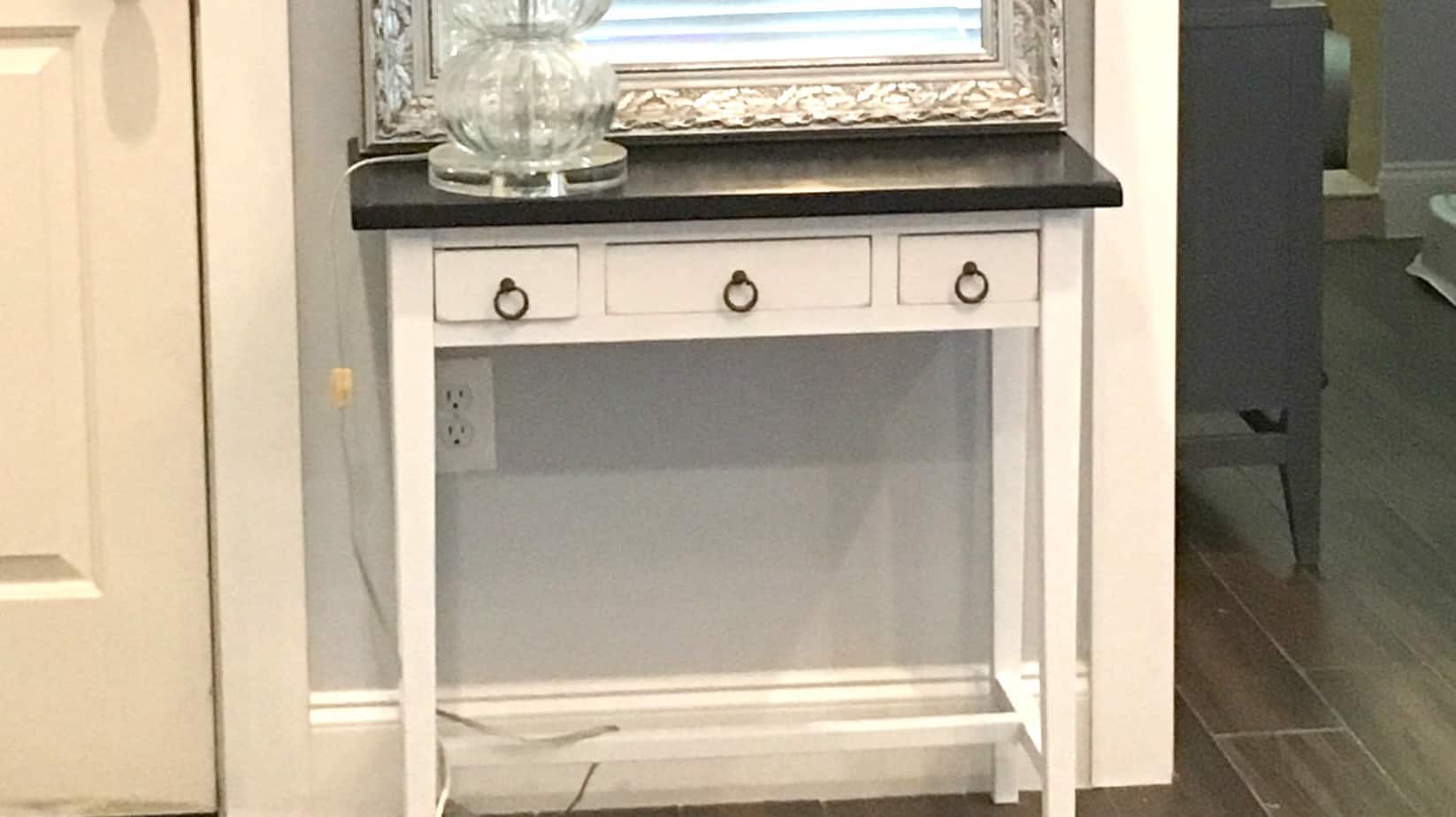 When she submitted the portion of using the Jacobean gel stain, I had no idea what she was talking about. I thought it was a special kind of gel stain. I went to trusty google and found out that Jacobean was the color! I had no idea. I thought it was something that had some gel coat super powers to make it look so pretty, now I know it is just a color. (Something I am sure you expert furniture refinishers get.)
So for those of you who are new to furniture refinishing (like me), here is an example of the Jacobean color from the Minwax gel stain colors. The Jacobean color is the bottom left.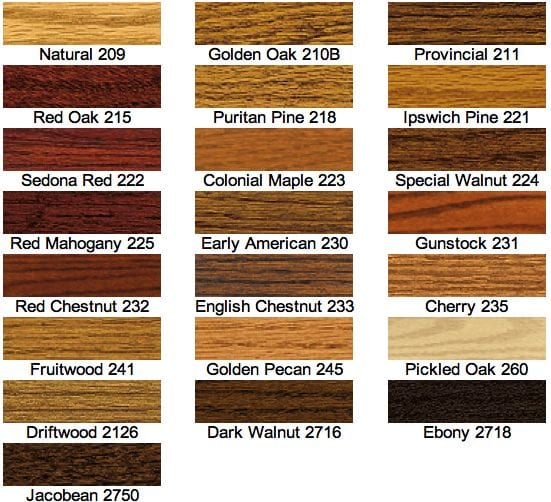 We might have to ask her to do something like this for us. I really love how beautiful it looks in her house. The contrast of white furniture and a dark top is gorgeous. Over the years I have gravitated to really loving white furniture. So clean and crisp looking – the opposite of what my house looks like daily with three kiddos. :-p
Don't forget to follow Ferris on her Facebook page Dirt Floor Furniture for some great tips! She creates some great pieces (as you can tell by this hall table refinish).
Are you a furniture flipper? Have you ever thought of selling your items on eBay to reach more people and make a bigger profit? Grab our free PDF download: 3 common myths about shipping furniture. This will also add you to our flea market flips and eBay tip updates. You can unsubscribe anytime. 
Check out the first flip in this contest series: an old wardrobe turned into a farmhouse pantry.
We want to hear from you!
What is your favorite stain color to use? Do you use gel stain on your pieces? Comment below!
Related Posts:
Old Wardrobe Turned Into a Farmhouse Pantry
How We Turned a $50 Offer Up Item into $2,100
How to Identify and Restore Teak Wood
FOLLOW THE FLIPPING ADVENTURE: