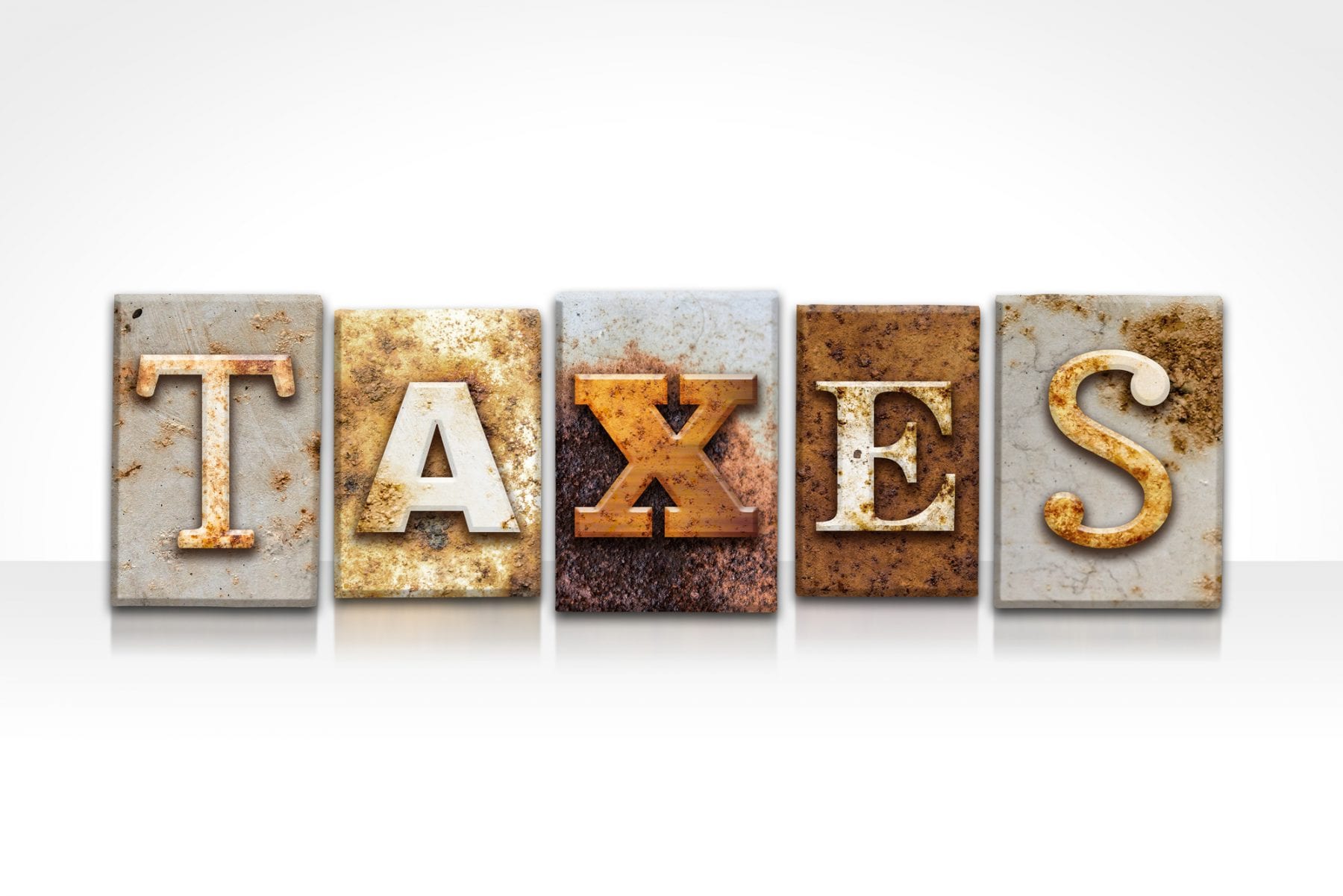 March 09, 2019

eBay Tax Reporting: What Resellers Need To Know
eBay Tax Reporting: What Resellers Need To Know
Taxes.
Nobody loves the topic (ok, some people do – I'm not one of those people), but taxes are important to anyone who wants to earn an income.
Doing taxes as a small business can be a very daunting task when starting out. It's one of the top road blocks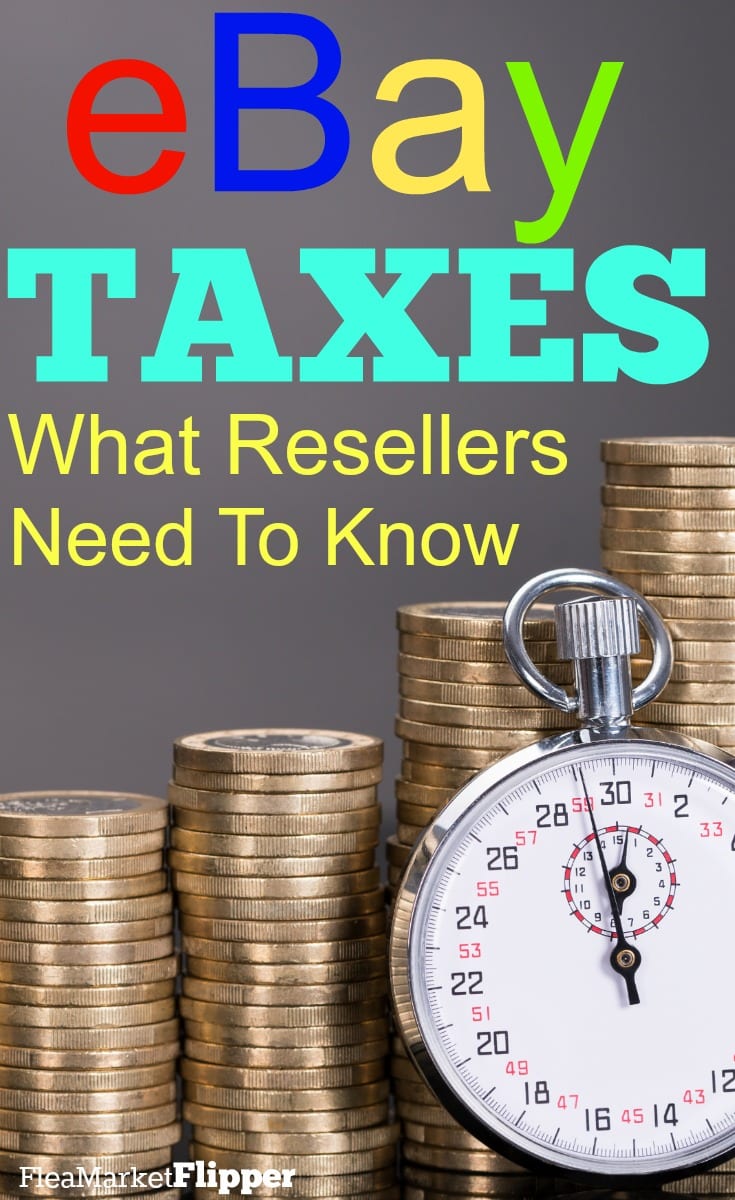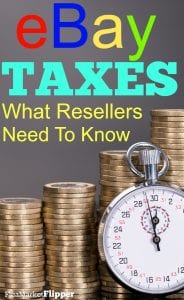 that actually keeps people from getting started in this flipping business.
But it shouldn't.
Once you have a basic understanding of the requirements, doing taxes as a reseller is not that scary.
Since we are not tax experts, we interviewed one to help us get some answers to commonly asked tax questions. We met tax expert Eric Nisall through a network of personal finance professionals and he was highly recommended to us to consult for an interview about taxes for resellers.
So without further delay, here is the interview:
Thanks so much for doing this interview Eric! Taxes tend to be one of the biggest road blocks for getting started with this side hustle. We want to help people better understand what they are required to do as a reseller so they can take off with their business/side gig.
1. Can you share with us a little bit of your background and how you started to help the small business/self employed person?
I've always been business-minded. Even as a kid I would track my spending and the value of my sports cards and comics. Somewhere along the line while in high school I decided on going into accounting and that's what I did–my degree is in accounting and most of my adult working life has been in CPA firms. After getting involved in blogging and the FinCon community around 2009 I started thinking about starting my own business. After a few years of my blogger and freelancer friends pushing me to go solo, I made the decision at FinCon '14 that I was going to do it. In December of 2014 I told the boss that the upcoming tax season would be my last and finally on July 15, 2015 I walked out the door as an employee for the last time and I've been running my own accounting firm ever since.
2. Does someone need to track items that were resold for personal use? For example we suggest everyone start with selling items from their home that they don't use anymore. Does that count as reselling income?
If you are starting out truly selling your own personal items on your own then you don't have to report any earnings as income. If, however you are taking your personal items through a merchant account or using them in an actual business venture then you can't get by with the "selling personal stuff" excuse and have to treat it as business income.
3. Does someone need an LLC if they are just getting started? At what point do you recommend getting one?
First let me say that LLCs, partnerships and corporations are legal entities and not accounting/tax issues. That being said, the purpose of creating a separate legal entity to run your business is to keep your business and personal assets separate. There are a lot of people who toss around the "advice" that you need to make a certain amount of money to set up an LLC or other entity. That is completely off-base since you can have a ton of personal assets that need protecting even if your business makes very little at first. The one thing you need to do is speak with a business attorney to get guidance as to whether or not you will benefit from the legal protections of particular business structures.
4. At what point does someone need to keep track of his or her sales for reporting eBay tax? Is there a specific number?
You need to keep track of your income and expenses right from the start. First, all income is required to be reported on your tax returns, even if you don't get a "tax form".
Secondly, by starting when you have very little to keep track of, it will be easier to get into a routine. you'll also be able to make changes to your system–trying out different programs/apps until you find the right one–without worrying about it being too much work to switch. Then, as your business grows you will already have a system in place and will be less intimidated since you will have been tracking everything all along.
5. To the best of our knowledge, we understand that a person is supposed to receive a 1099-K from PayPal if they sell more than $20,000 or have more than 200 transactions. What if they don't sell over $20,000? Where is the income reported and does it have to be?
The sole purpose of the forms is for the IRS to make sure people are reporting their income. Having limits such as the $600 on a 1099-MISC or $10 on a 1099-INT or even the 200/$20k on the 1099-K was established only to keep costs down for businesses and to save trees by limiting the amount of paper required for these forms. It needs to be said that the purpose of 1099s (any version) was never to act as a "tracking method". You are solely responsible for your income and expense tracking. If you don't qualify for one it simply doesn't get reported to the IRS, but again, every penny needs to be reported regardless of whether or not you receive a tax form.
6. Can we keep track of mileage for business as an expense? What else can be included in business expenses?
Mileage is a legitimate business expense so long as it's strictly for business purposes: driving to and from the post office/shipping depot, supply store, storage facility or to purchase inventory (not driving around aimlessly lol). You need to keep detailed records including total annual mileage and the individual trips: where you drove to & from plus the mileage for each segment. There are many other legit expenses for flipping such as shipping cost and packing materials, the fees you pay to list items, inventory (of course), your own domain and hosting account  plus the associated costs such as web design and maintenance, plugins, logo designers, etc (assuming you need to have a site). If you have a separate storage facility for inventory you can pay for that through your business. You can deduct a portion of your home internet and cell phone if you work from home but that needs to be based on your business use and should never be anywhere 70%+ of the total since you would have to be able to defend these costs. The list goes on but a safe rule of thumb is if the expense is ordinary, necessary and reasonably priced that's a good start (ie: if you take pictures for eBay, spending $10k on a 4K camera might be deemed unreasonable/extravagant).
7. What is your favorite accounting tool? We have tried several, but always come back to a simple excel spread sheet.
My personal favorite accounting tool is QuickBooks Online Plus. For someone like me who wants to track the profitability of several business segments, it's the best. Every transaction can be tagged for a specific income stream and transactions can even be split to be applied to several segments (think paying for domains names/renewals for several sites at once and applying the proper amount to each site's Profit & Expense list). If yo ask me what I recommend people use, I would say this: whatever keeps you actively engaged in the tracking of your business finances. Some people can get away with a spreadsheet. Others need more powerful tools like QuickBooks. There's no one right way to approach the accounting process except to keep on top if it at maintain your books regularly.
8. Can you explain the difference between income tax and sales tax?
Income tax is what you pay on your net income: gross sales minus the legitimate business expenses. Sales tax is the surcharge required by states/counties to be calculated and added to the purchase price of the products and some services you sell. It's really that simple 😀
9. Sales tax has been a HUGE topic in our industry since the court case South Dakota vs. Wayfair Inc. last summer. As of last October, eBay collects sales tax for the states that require it for online sales. We contacted eBay on two different occasions to verify that if we live in a state that requires online sales tax from other states, that eBay will collect and submit the taxes. Is this correct information as of the time of this interview?
For example, we live in Florida, which is not one of the states that requires sales tax for online purchases, so we are still responsible to submit our sales taxes quarterly. But if we lived in Minnesota where they collect the sales tax, we wouldn't have to submit them ourselves to the state. Is that correct?
As I understand it, eBay will collect and remit for out-of-state sales for certain states. For in-state sales, the seller is responsible for collecting and remitting. Each state has its own rules so you may not even qualify to collect sales tax if you don't reach a minimum sales figure within that state in a specific period. Its important to do your research on each platform/marketplace on which you sell. Alvara is a great place to start: https://www.avalara.com/us/en/learn/sales-tax/south-dakota-wayfair.html
10. You recently created a bookkeeping course for self-employed people that is geared to bloggers, would that be something that could be a good fit for resellers?
In general, yes. Honestly the title Bookkeeping For Bloggers is just a catchy title but the lessons inside can be applied to a wide range of businesses. In it I discuss what income is and how it's treated, the basics of business deductions and go over a large number of specific examples, dealing with self-employment taxes including how to pay on both the federal and state levels, working with contractors, and more. Many flippers can very much benefit from learning the basic lessons of bookkeeping, but certain things such as sales tax aren't covered because that's a completely different area of concentration.
Check out Eric's Bookkeeping for Bloggers course on bookkeeping and self-employed taxes.
11. Is there anything else you would like to add?
One of the worst things you can do is listen to random people on the internet. Sure they may seem sharp and knowledgeable but that's not always the case. Just because someone did something one time does not make them an expert. Engaging a qualified professional for support is never a bad idea. Also of great importance is paying estimated taxes–people always ask me if they should and my answer is always yes because it's not only required if you have a liability of $400 or more, but it's easier to make 4 smaller payments than it is to have to make a large lump sum payment. Finally, and maybe most important, it's a great idea to have all of your business finances in separate accounts from your personal money (bank, PayPal, and credit cards alike). That helps keep that distinction between business and personal plus it makes your record keeping much easier if an account is solely used for business.
For articles and advice covering everything from setting up an LLC to banking, to finding an accountant and even dealing with some of the "advice" you encounter online visit https://www.ericnisall.com/category/entrepreneurship/
Further Resources
All You Need To Know About Quick & Cheap LLC Formation
How To Choose The Right Tax Preparer For You
3 Signs Your Business Needs A Bookkeeping Upgrade
Bookkeeping Course For Self-Employed Taxes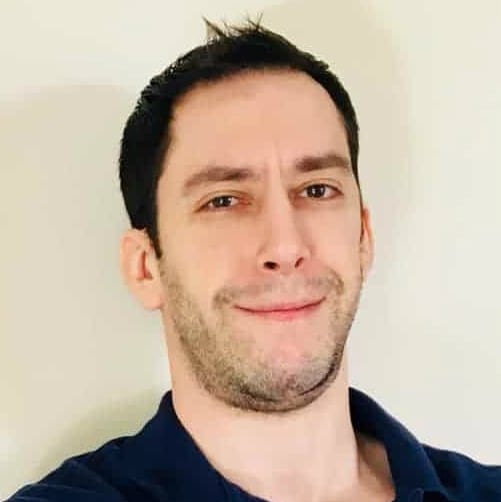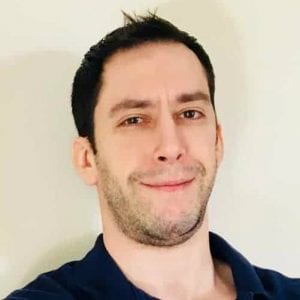 After working in public accounting for almost two decades, Eric J. Nisall founded AccountLancer in November 2014. A blogger himself since 2009, he decided to turn his attention to a group he knows quite well: the blogging and freelance community.
Not only serving as an accountant and tax preparer for the blogging & freelance community, he also is a go-to expert source for many freelance writers. His advice has appeared on Huffington Post, Forbes, GoBankingRates, The Penny Hoarder, and more.
Most recently, Eric created Bookkeeping For Bloggers, a course teaching bloggers (vloggers, podcasters, freelancers, (and resellers too)) how to handle their own biz finances when they don't have the money or need for a pro accountant.
*There may be affiliate links in this post. Check out our affiliate disclosure for more information.
eBay Tax Reporting: What Resellers Need To Know
FOLLOW THE FLIPPING ADVENTURE: