Resellers have so many platforms to choose to sell on, but it's essential to consider the pros and cons of each and which platforms you should use to resell your items. Today we'll discuss the pros and cons of reselling on eBay and Facebook.
There are quite a few benefits to each one, so consider which one fits best with what you're doing. We sell on both platforms, so we'll give you a fair comparison of both platforms. If you can crosspost, that's recommended. Facebook Marketplace and eBay are the two platforms we mostly use.
Facebook Marketplace Pros & Cons
One benefit of Facebook Marketplace is speedy cash. You can list an item that can be sold on the same day, and you could even meet up with the buyer on the same day. If you're looking to get rid of items and get some quick cash, then Facebook Marketplace might be for you.
You don't see much visibility now because they want to push ads, but it's different per area. Sometimes our stuff gets seen, and sometimes, it doesn't. If it's a significant enough profit for you to promote it, you might want to boost it just for a couple of dollars, which could help. If it doesn't get traction on the first day, you may need to pay to promote it.
Another con is there are some unreliable people on Facebook Marketplace. They'll ask you if something is available, and they'll ghost you. Then they don't want to know anything else.
The other con is you have to meet somebody in person. We don't do porch pickups. We'd rather people don't know where we live. So we set a time to meet with that person; sometimes, they might not show up, and you'll waste your time. Always make sure, if you're meeting somebody, that you message them again and that they're on their way as you're getting ready to leave. Pick a safe place and a place that's close to you. The buyer should be the one driving farther, not the seller, because the buyer could change their mind about the item. Pick a strip mall, a police station, a fire department, or somewhere neutral.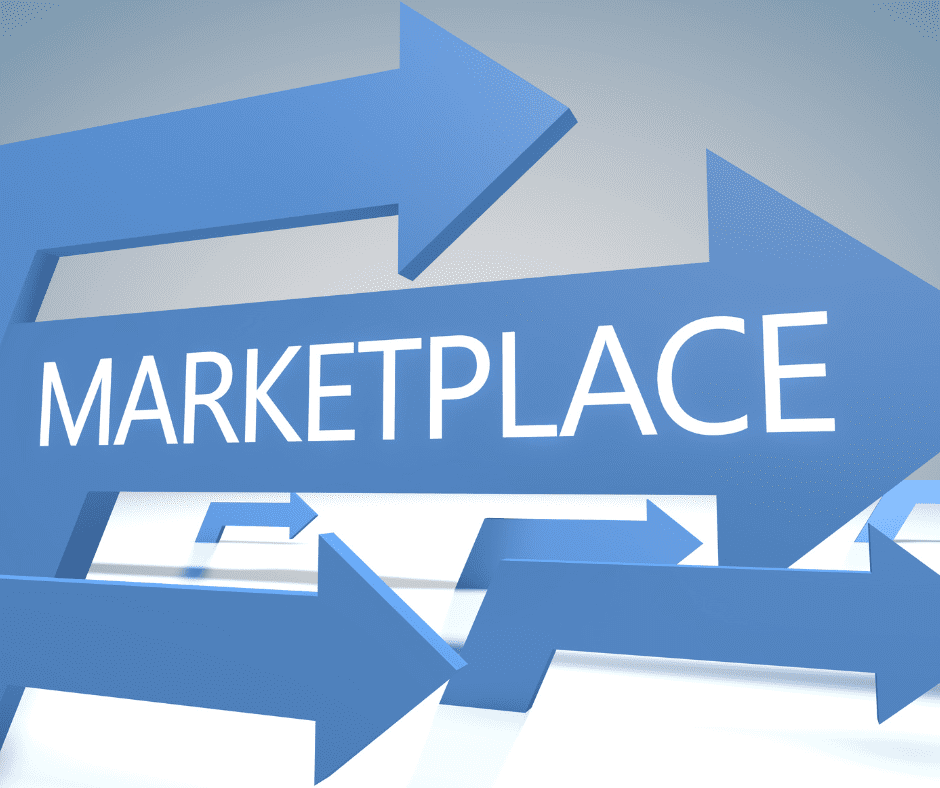 eBay Pros & Cons
With eBay, you don't have to worry about the buyer wasting your time as much because once it sells, you're shipping your listing out. You may deal with a message or two, but that is usually it.
However, you have to learn how to ship to sell on eBay. So that could be a con to eBay, but it's also a pro because you don't have to deal with time to meet people.
The cool thing about eBay is that eBay's such a big company; when you ship through eBay versus just going to USPS, FedEx, or UPS, you get a significant discount. We've had discounts of up to 70% off of our shipping label by making it through eBay. You have to learn how to ship, but then the pro is that you can get stuff shipped very cheaply through eBay's account.
Another pro to eBay is that you can ask more money for your item than on Marketplace, typically because of the market you're reaching; it's much more extensive. eBay has over 160 million registered users, so a bigger pool of people is looking for that specific item. Marketplace only reaches maybe 40,000 to 60,000 people.
On eBay, you can typically ask a little more, which would also help cover your fees.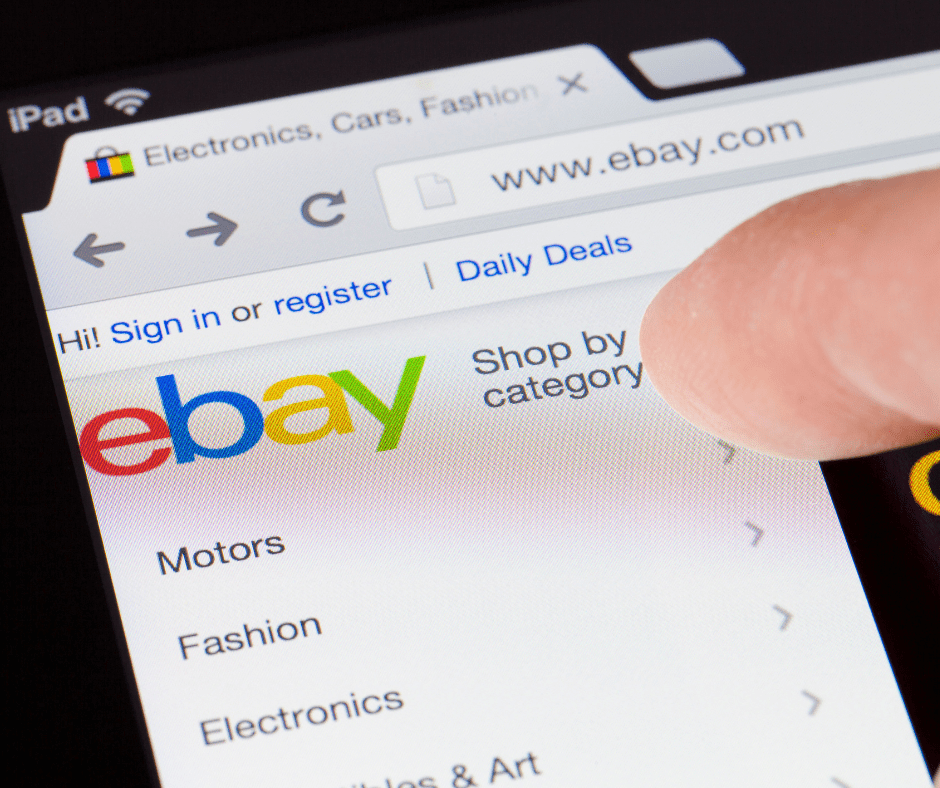 One con for eBay is that you have to make sure you are listing the item and showing its flaws, so you don't get marked "item not as described." The person cannot inspect the item. On Marketplace, they can look at the item and then decide maybe it's not as in good condition as I thought it was when they met you in person. But if they get it from eBay and you said it was in mint condition but had a crack or something, you will probably get a return. Under promise and over deliver on your items. If you're selling on eBay, you have to show imperfections. Show scrapes, scratches, and scuffs. Put it in the description too, so when the buyer gets that item, they are pleasantly surprised with the condition.
Another con for eBay is it takes a little while to build up your feedback. If you're starting, you want to build up that feedback as fast as possible, so you don't hear from scammers on the website. They usually go away as you build your feedback. Your best recourse for that is to ensure everything goes through the platform. Don't take sales to other apps outside of eBay. There are scammers on Facebook Marketplace, too, so make sure you're watching for it there, too; it's harder to do in person. We always verify the money is in our account before the person takes the item. Do not buy any gift cards either.
At the end of the day, eBay is our platform of choice because it works for us. We sell higher profit items, so we must wait for the right buyer. For us, it makes sense to ship freight and increase the views of potential buyers by selling on eBay. We haven't listed much on Marketplace recently, but we do use it once in a while. It depends on where you're at in your business and what you're selling. Facebook Marketplace is a great place to get started. If you want to do this as a side hustle or business, joining eBay is worth it.
Show Notes
Register for the Reseller Summit: https://www.theresellersummit.com/registration
Follow us on Instagram: https://www.instagram.com/fleamrktflipper/
Check out our FREE Workshop: https://courses.fleamarketflipper.com/flipper-university-workshop-webinar
You can find us at: https://fleamarketflipper.com/
FURTHER RESOURCES
Let Us Find High Profit Items FOR You!
FREE Workshop How To Turn Your Passion of Flipping Items Into A Profitable Reselling Business
Download These 47 Household Items To Resell TODAY!
RELATED EPISODES
Is Community A Necessity To Grow Your Flipping Business?
This Strategy Helped Us Turn $100 Into $5,000