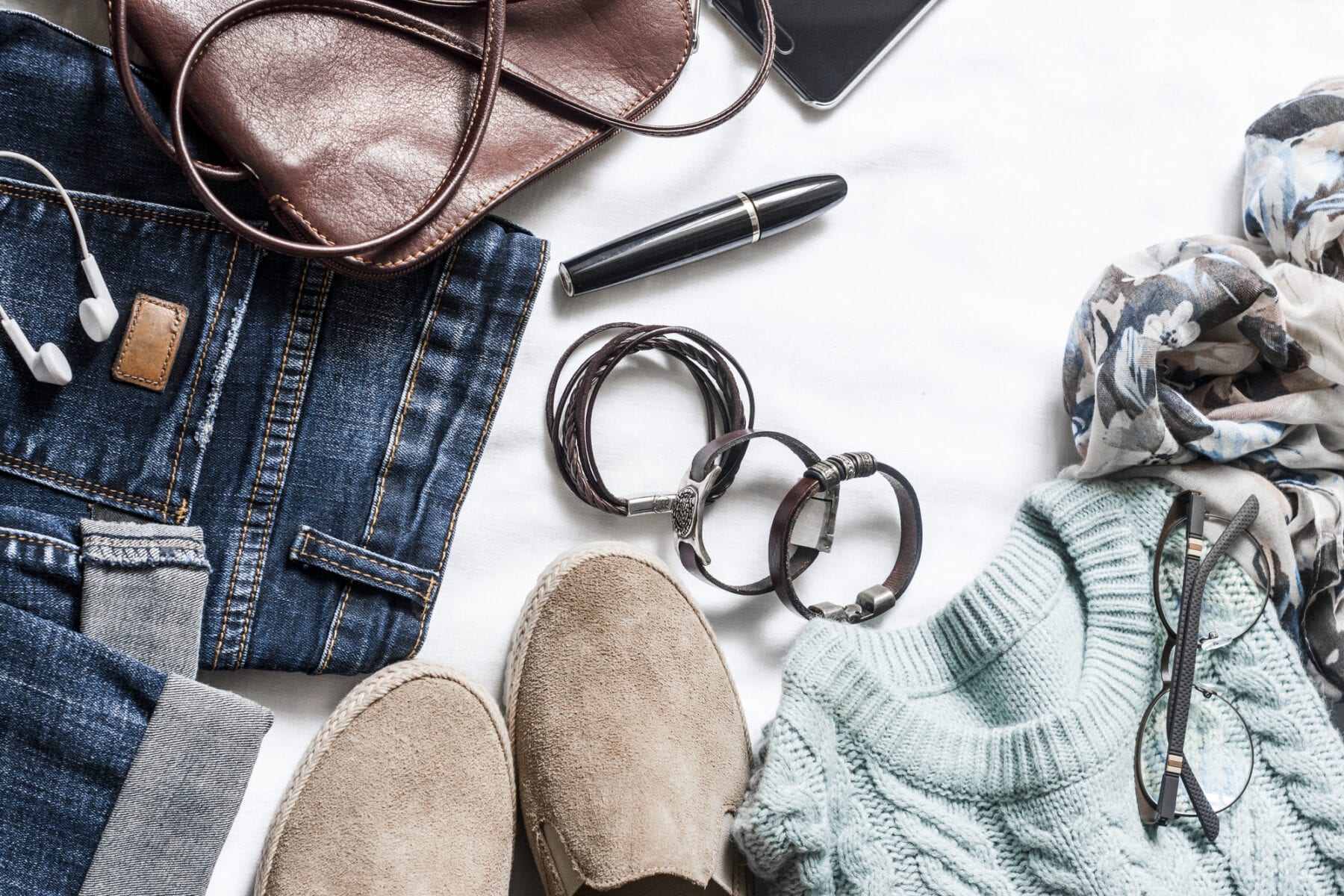 February 04, 2021

Selling on Mercari: How To Get Started Making Sales

Are you looking for a way to make money quickly? Selling items on selling apps like Mercari is a great way to get more money coming in, and declutter at the same time!

There are some ways that you can get the most money for your item, and we will be going over these tips.

Let's get started with learning about Mercari:
What Is Mercari?
First, we will take a look at what Mercari actually is. Mercari is a Japanese e-commerce company which operates in both Japan and the United States.
It's a marketplace where you can buy and sell items, and then ship them out to the buyer.
If you want to sell your stuff and not have to meet up with anyone in person, Mercari is great.
Mercari fees are reasonable. They take a 10% sales fee for using their platform, and processes the payments so that you are covered.
It's worth thinking about what you want to use the money for that you make selling on things on Mercari.
We love having a goal for the extra money that we make. It ensures that we don't end up wasting it. Some ideas for things that you could use it for include:
Paying off debt
Saving for a vacation
Saving for an emergency fund
Using for a business
In conclusion, whatever you decide to use the money on will be a personal decision. We really do recommend having a set goal for this.
Things to Sell to Make Money on Mercari?
When it comes to selling items, you won't necessarily want to put all your items for sale in one place.
There are some things you may be better off selling in other areas. Some things will do very well on Mercari.
There are some of the top selling items on Mercari, such as:
Childrens clothes and shoes
Womens clothes
New items
Designer/branded items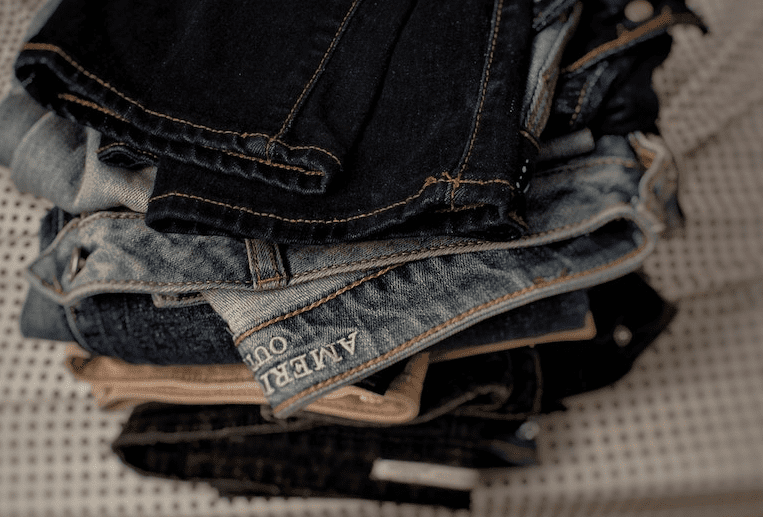 Above all It's worth searching through the app to see what other people are selling and what is selling well.
Create an Account
Now that you know that you want to sell on Mercari, it's time to get started selling on there!
First, you will need to set up an account on Mercari. You can do this either via the app or on their website.
You will need to enter your email address, password and choose a username.
Once you're all set up, you can check out the homepage. Look at the types of items being listed and how popular they are (check out the 'Trending' category for this).
Taking Photos
Taking photos of the item/s that you will be selling is really important. You should take your time in making sure that you do them well.
Make sure that you take the photos in good lighting. Natural lighting is great, and you can use an app to lighten it such as Snapseed. Be careful that you don't change the color of the item.
Take as many photos as you can. Show the item from lots of different angles and highlighting any flaws.
In addition, think about the background that you are taking the photo against. It is best to use a neutral background (e.g. white) to showcase the item.
Create a Listing
Now that you're set up on Mercari, it's time to create your first listing! To list your item, click on the orange button at the top right hand corner of the page labelled 'Sell'.
Next up is entering the details for your listing, such as photos of the item.
You will then enter details such as the description, size, brand and condition of the item. Make sure that you are truthful about what the item is like.
Shipping
The next step is filling in the shipping information. It's important that you get it correct. You won't want to end up paying more for shipping than you are charging.
You can offer free shipping. If you choose to do so, make sure that you include the cost into the price you charge for the item.
Mercari offers a prepaid label which has a $200 shipping protection with it. If you go with this, you can file a claim if the item is lost/damaged when posted.
The next step is to enter the weight of the item, including the packaging, and then calculate your shipping.
Next, it's setting the price for your item. You can put it in yourself, or go off what Mercari suggests for you.
You can then choose whether or not to turn on Smart Pricing. Mercari says that Smart Pricing can increase the chance of a sale because the price will change based on demand.
After that, complete all of the above information, and check all of the pricing and the fees that you will be charged.
Getting Paid
It depends on what kind of thing you are selling as to how quickly it sells or not. Hopefully your item will sell quickly!
You will get notified when someone likes your post, makes you an offer or sends you a message.
When someone buys your item, Mercari will email you a shipping label to print and attach to it.
Once it has sold, Mercari will label the listing as 'Sold' so that it is no longer available to purchase.
Ship the item within 3 business days and use a valid tracking number. If you are going to experience a shipping delay then let the buyer know. They can cancel if it's not shipped on time.
When the item has been delivered the buyer will confirm that they have received it (they have 3 days to do this).
The next step is for you to rate the buyer, and also the money will be added to your balance. Don't forget that Mercari will take 10% commission on everything that you sell plus charge a 2.9% + $.30 processing fee.
In addition, you can choose to get paid via direct deposit into your checking account, or by Instant Pay through debit card.
Tips For Selling On Mercari
There are some tips and tricks you can use to sell your things quicker, and for the most amount of money.
Look at Pricing
It can be tough to sell things second-hand. A lot of people don't want to pay a lot of money for it – even if it hasn't been used.
When trying to find a fair price, it's always worth looking at what other sellers are selling similar items for. However, as much as you have an idea in your head about how much to charge, items are only worth what someone will pay.
Add Extra On to Listing Price
This is a tried and tested tip that most sellers use. When you are selling something, it's likely that people will try and haggle with you to bring the price down.
Also, it can be more appealing to buyers when they see that you have reduced the price. Make sure that you leave room to drop your prices down.
Write Good Descriptions
It's really important that you write good descriptions for the items that you are selling.
Buying online is different than going into a shop. Not being able to test out (or try on) the item before you buy it can be hard for some people.
You need to make sure that you provide as much information as possible about an item. Be honest about any faults or flaws that an item has.
If you are selling clothing, make sure to include the measurements and material. The measurements are really important because different clothing brands have different sizing.
Offer Free Shipping
This is something that you will want to weigh up depending on how much it will cost to ship your item.
When you offer free shipping you can include the cost in the fee that you have listed. Offering free shipping can help your item stand out amongst other similar ones.
Take Good Photos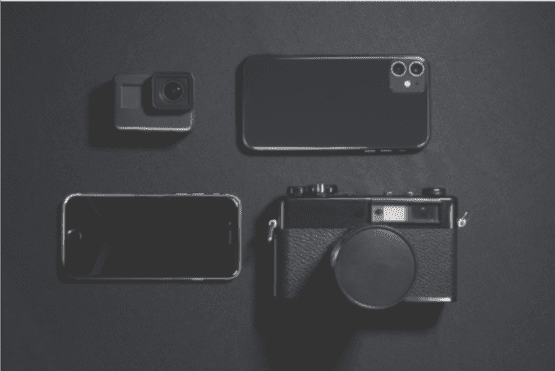 Photographs are arguably the most important part of the listing. We are very visual, and tend to buy based on what we see. It's therefore very important that you showcase as well as possible.
Take lots of photos, showing different angles and any imperfections with the item.
It helps to take photos in natural light. There are cheap lighting kits out there if you want to invest in one.
If you are selling clothing then you may want to use a mannequin so that you can show how the clothing fits.
Have a look at what other sellers are doing to show the items that they are selling, if they are similar to yours. Always good to get some inspiration!
Selling On Mercari In Combination With Other Selling Apps
Many resellers cross post their items on multiple apps.
It's a great practice because it will increase the chance of the sale.
You may find that certain items sell better on eBay for you and some sell better on Mercari, Poshmark or Facebook Marketplace.
It's fairly easy to cross post since you have already done the work for the listings. You already have the pictures on your phone, you can copy and paste your headings and descriptions and in 2 min you have a listing.
But what if it sells on both at the same time?
The likelihood of that happening is very slim. If it sells on one platform you just remove it from the others. You can select the reason (such as item is no longer available).
And if in the off chance it sells within the same 2 minutes, you can cancel one of the sales. You just have to be polite and apologize to the buyer and tell them the item is no longer available and refund their money.
Is Mercari Legitimate?
If you haven't come across Mercari before, it's natural to be concerned about if it's legitimate or not.
Unfortunately there are many dodgy websites out there that target people who want to make some extra money.
Mercari is a legitimate website for selling. It was founded in 2013 and has been running in Japan and the US.
The problem is that although the platform is genuine, you'll be dealing with buyers and sellers who may not be!
Something to consider when selling (or buying) on Mercari is that you need to do all the transactions through Mercari.
If a buyer asks you to sell outside of Mercari or contact them on something like WhatsApp or email, tell them that you need to do it all through Mercari instead.
Make sure that you follow all of the rules that Mercari set (including only trading through the app). Don't sell any prohibited items as your account will also be suspended.
Some examples of prohibited items include (there is a full list on the site):
Illegal items e.g. drugs
FDA restricted items
Counterfeit goods
Weapons
Animals
Safety hazards
Always remember to update your password and make sure that it's not something that's easy to guess. Never share these details with anyone else either.
Pros and Cons of Selling Mercari
As with everything, there are pros and cons to using it. It's up to you to weigh them all up and decide whether or not you want to sell on Mercari.
Pros
It's free to set up an account and list on Mercari
It's easy to use and list your items
You can do it all from your phone if you are out and about
The buyer has to confirm that they have received the item
The shipping process is easy and supported by Mercari
There are a lot of buyers on the app, which should hopefully mean that your item sells quickly
Cons
There is a 10% commission fee on everything that you sell on there, plus a 2.9% + $0.30 processing fee.
You won't get paid until the buyer rates you
It may not be worth it if you are selling lower priced items on there
Do you sell on Mercari? Let us know your best tips for selling on there in the comments!
Ready to start making some money THIS week from reselling? Join our $1 Flip Club Challenge to help you turn $1 into $100 in just 7 days!
Further Resources
FREE Workshop How To Turn Your Passion of Flipping Items Into A Profitable Reselling Business
Related Posts
Make Money Decluttering These 7 Household Items
This Working Mom Paid Off 10 Years Of Debt With Flipping Side Hustle
How This Working Mom Paid Off Two Vehicles From Her Flipping Side Hustle
FOLLOW THE FLIPPING ADVENTURE: