April 23, 2019

How To Create A Profitable Amazon FBA Business: The Selling Family's 6-Figure Success
How To Create A Profitable Amazon FBA Business: The Selling Family's 6-Figure Success
Today we have a special treat! Today we are going to take a little break from eBay and talk about Amazon FBA.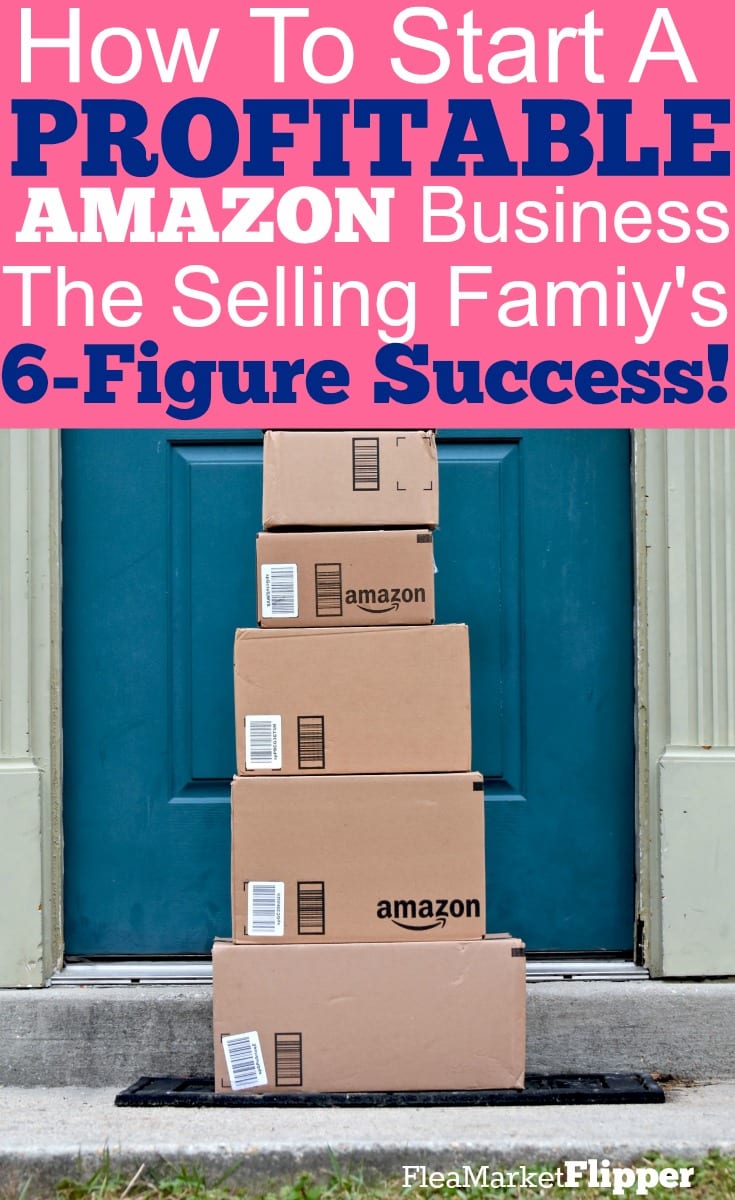 Since we are full-time flippers, we get a lot of questions asking us about selling on Amazon. It's not something we've done before so we always refer them to The Selling Family who are the Amazon experts.
Well today we have an interview with Jessica Larrew from The Selling Family! She dives into all things Amazon so if you have been thinking about jumping into selling with Amazon FBA, then this is for you.
Tell us a little about how you got started with Amazon FBA.
Just over 10 years ago, I was laid off from my job in the housing industry. I was only 23 years old, newly married, wanting to start a family, and was faced with a big decision: start looking for a new job or try to make it on my own.
I had been couponing and reselling on eBay for a small side income, so I thought why not make eBay my full-time business?
Within a few months of eBay selling, I had replaced my old income. I did this by focusing on thrift store and yard sale finds so that I could really have a big ROI and as much profit as possible.
After about a year, I was ready to scale my business to something bigger. What I really wanted was to be able to replace my husband Cliff's income so that he could quit his stressful job.
But with eBay, it seemed like the more money I wanted to make the more hours I had to work. I was exhausted trying to juggle listing creation, thrift store shopping, and shipping to customers.
I was trying to think of an easier way to increase my reselling income when I saw some eBay sellers on Facebook talking about Amazon's FBA (Fulfilled by Amazon) program.
Amazon was still mostly known for books at the time, so I tried my hand at buying used books and selling them on Amazon. Like eBay, the profit was good, but finding enough books wasn't easy.
I could tell that Amazon had a lot of potential, I just hadn't quite figured out the missing piece in the profit puzzle.
You started your online business with eBay and then decided Amazon was a better fit for you. Could you elaborate on that?
Although I didn't like sourcing for used books, there was one thing about Amazon FBA that I really did like.
Instead of shipping each book to the customer as it sold, I simply shipped a whole 50-pound box of books to one of Amazon's many fulfillment centers across the country. Then when someone bought one of my books, Amazon handled all of the fulfillment: packing, shipping, and even customer service and returns.
This was a huge time saver! And that's really the beauty of how Amazon FBA works for third-party sellers.
As a seller, I'm responsible for finding the inventory, shipping it to Amazon, and setting my prices. But unlike eBay, I don't have to take photos, create listings, ship to the buyer, or even really worry about feedback.
This meant I had a lot more time to buy inventory since Amazon was handling so much of the workload for me. But like I said, thrift store items and used books weren't getting me where I needed to be.
The business started to really take off when I discovered Retail Arbitrage in 2010. Around Christmas of that year, I learned that I could buy new items (often several at a time) and sell them on Amazon.
With Retail Arbitrage, I'm looking for products in regular retail stores like Walmart and Big Lots and reselling them for a higher price on Amazon. Ideally, I'm getting things on big clearance so that the Amazon customer is still paying "regular" retail price (they don't know that I got it on sale!).
But sometimes I'm even able to pay full retail price and sell for 3x that price (or more!) on Amazon. And that's largely because by using Amazon's FBA program, my items are eligible for Prime shipping.
Amazon customers are currently paying $120/year for Prime memberships, so you know they're trying to take advantage of that free Prime same-day or 2-day shipping whenever possible! And because Amazon handles the fulfillment, Prime customers can buy my inventory and get it with fast, free shipping.
Once this clicked, I focused on shopping at retail stores and was able to purchase inventory much faster. It was easy enough for me to find a good deal at a Walmart, buy all 10 in stock at one store, and then head to the next Walmart location for more.
Buying larger quantities like this allowed the Amazon business to really take off. By 2011, I had replaced Cliff's full-time income (about $5k/month) just working on FBA in the evenings and on weekends.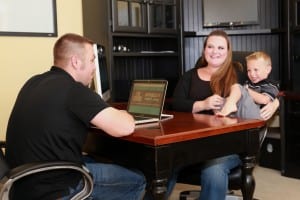 In November of 2011, after much prayer and deep discussion, Cliff and I decided that he would quit his corporate job and join me at home to work on Amazon. This meant that we would also both be home to raise our son which had always been one of our main priorities as a family.
You and your husband Cliff have been able to generate a six-figure income from Amazon. How long did it take you to get to that point?
Once Cliff quit his job and joined me on Amazon, we grew so much faster. It was actually at the end of our first year working on FBA together that we hit $100,000 in profit. This was the net profit off of $300,000 in gross sales that year.
That's when I realized that Amazon really is something where the more you put in, the more you get out of it. It had always made good money even when I was working on it by myself part-time. But once Cliff joined in, it was much easier to buy more inventory and the payoff in sales was immediate.
We were able to hit that six-figure threshold working part-time hours, which is pretty incredible. Another thing that's great about Amazon is that we're typically able to earn about half of our yearly Amazon income during Q4 (October – December) alone. The sales volume is so much higher around the holidays, that we can really earn a big portion of our income in just a couple of months. This takes a lot of pressure off the rest of the year.
Do you see yourself continuing selling on Amazon in the years to come?
Absolutely! After 10 years, it's a big part of our lives now.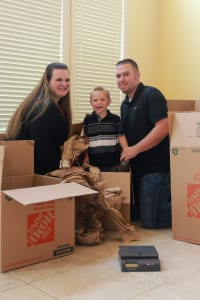 Even though Amazon is no longer our sole source of income, we still like to buy and sell. We currently work on our Amazon reselling business for about 5 hours each week. That still allows us to have sales of about $5,000 each month. My mom will sometimes help us pack up shipments which frees up my time to focus on the buying decisions.
And now that our son is a little older (he's 8 now), he is getting more involved, too. He actually just bought his first inventory from a liquidation store for $20 and flipped it for a profit of $132!
What's the initial start up cost for someone to get started on Amazon?
I recommend having about $1,000 to get started on Amazon with the Retail Arbitrage method of sourcing inventory. It's definitely possible to start with less than that, but $1,000 is ideal if you're wanting to take Amazon seriously as a business.
With $1,000 to spend, a new seller could get any supplies or tools they need to run the business, their first $500 worth of inventory to flip, and still have money left over for education and training.
If you're not using Retail Arbitrage, you'll probably need several thousand more dollars. The affordability of this business model is the main reason we recommend it to new Amazon sellers. As you know from doing eBay flips, the higher margins and ROI you can get in the beginning, the faster you can grow your business!
Along with selling on Amazon, you teach others to do the same with your many courses. When did you decide to start teaching others about Amazon and can you tell us more about the training you offer?
Once Cliff and I both made Amazon our full-time thing, people suddenly had lots of questions for us. How were we able to spend so much time together as a family and pay our bills if we didn't even have "real jobs"?!
I started blogging about my experience as an Amazon seller as a way of showing what FBA was and how it worked. It also gave me a chance to show other people interested in our lifestyle how they could make money by flipping retail items on Amazon.
Even as I was starting to blog more, we were still growing our Amazon business. Which means that we were still learning from our wins and our mistakes.
And that's when we decided to make a course all about selling on Amazon. Honestly, we decided to make the course that we wish we'd been able to take back in 2009.
When we were new sellers, we had to learn it all the hard way (by trial and error) or by trying to make sense of the Amazon Seller Support materials.
I wanted to make something super simple and step-by-step because I think that's the easiest way to learn something like Amazon. So I created a step-by-step video training course called the Amazon Boot Camp.
We're constantly updating the Amazon Boot Camp as things can change pretty quickly in the world of Amazon. We also run a Facebook Group for our Boot Camp students where we can make sure that new sellers are getting the support that they need.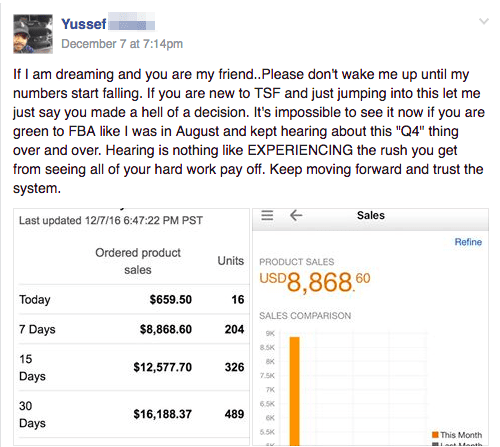 I think that training and support can make a huge difference for a new Amazon seller. The first month will definitely be the hardest when you're learning the ropes, and going it alone makes it almost impossible to push through the bad days. But with a mentor and some Amazon friends, you will see success a lot sooner!
We get questions a lot about drop shipping. That's not something that we do with our reselling business. Could you tell us a little more about what that is and how someone can get started with drop shipping?
Honestly, we don't do it either! And I definitely get those same questions so I know that plenty of people think that it's the perfect "hands-off" business model.
I actually don't recommend drop shipping to my students. There are a lot of risks that aren't worth it to me (and could get your Amazon account suspended!).
Amazon actually makes it pretty clear in their Terms of Service that you can't order from another online retailer and ship directly to an Amazon customer. So for anyone who's thinking they'll just ship items direct from Target to the Amazon customer, they could potentially get in a lot of trouble!
When people ask me how they can make Amazon FBA even more passive (I mean, you already don't have to ship anything to customers!), I usually recommend Online Arbitrage or Wholesale instead of drop shipping.
Thank you so much for all the great information! Anything else you would like to add?
Thanks for letting me gush about Amazon – I'm pretty obsessed if you can't tell!
I'd like to add that anyone who likes selling on eBay should definitely give Amazon FBA a shot. It's great because you can really test the waters by buying and selling a small amount of retail inventory. You could even send in some of your current eBay inventory and see how it sells.
If you want to learn more about selling on Amazon FBA, I have a free 7-day email course with all of the details you'll need. Or if you know you're ready to take the next step, I'd love for you to join me inside my Amazon Boot Camp!
Amazing!
First I want to thank Jessica for answering our questions!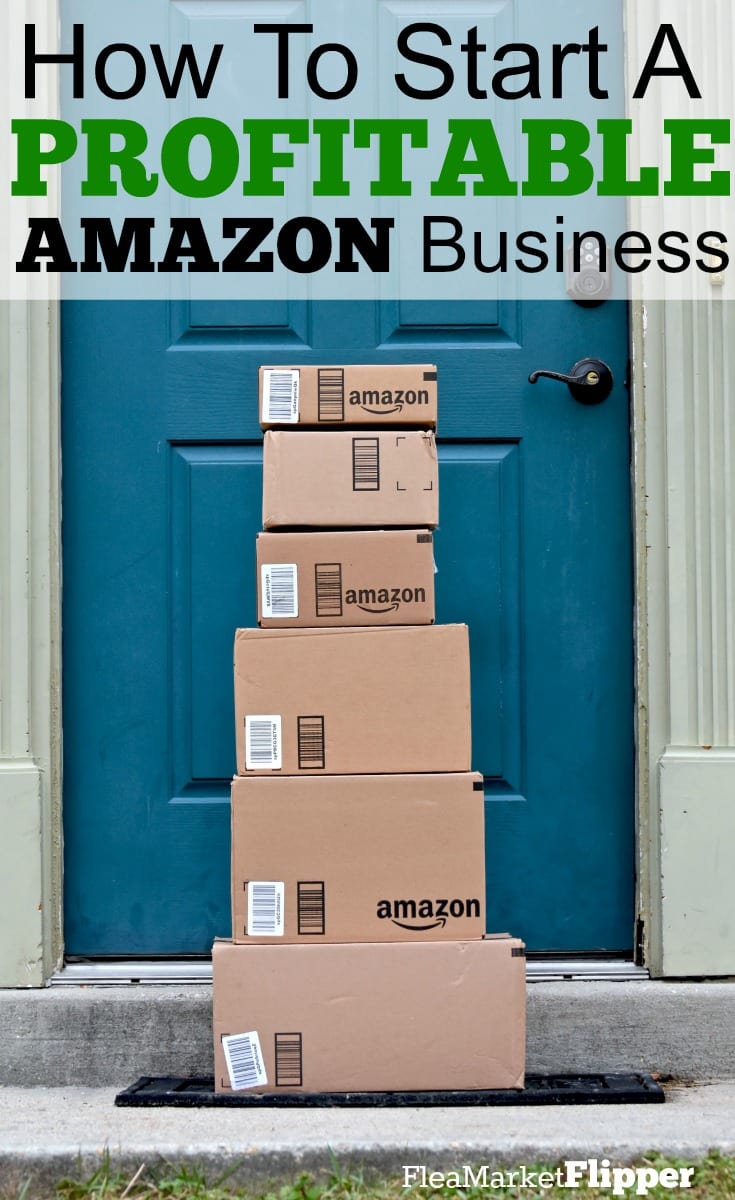 I think Amazon FBA is a pretty cool business model. We thought about jumping into it years ago, but never did it because it seemed like there was a lot to learn. But if we had Jessica and Cliff to take us through step by step – that could have been a different story! 
So if you have been thinking about jumping into an Amazon FBA business, then Jessica's Amazon Boot Camp is the best place to start.
How To Create A Profitable Amazon FBA Business: The Selling Family's 6-Figure Success
FOLLOW THE FLIPPING ADVENTURE: