January 12, 2018

2018 Flea Market Flipping Challenge

SUPER stoked about this 2018 Flea Market Flipping Challenge! This idea came to me last weekend and I ran with it.

I get new ideas every day or sometimes every hour, but this one stuck for longer than 24 hours so it's got to be a great one. 😉 

This idea was to find a used item for $25 or under, flip it on eBay (or other online sources), and then take the flip money, reinvest it and flip it again. Keep doing it (and don't touch the money) until the end of this year!

For example: If you find an item for $15, then list it and sell it online for $75, you then take that $75 and re-invest it into something to resell. This process continues until the end of the year. How awesome would it be to end up with an extra $5,000-$10,000 by the end of the year?!

I had this idea last weekend, and hopped on a Facebook live on my way to the flea market to see who would like join in on the Flea Market Flipping Challenge fun! (and what could be a potential extra savings account).

I went into the flea market with $25 to look for my flipping challenge item, and almost left empty handed. It wasn't until the very last aisle that I found it! This vendor had two tow lights by TowMate. I briefly looked them up and saw they were worth a little bit, so decided to purchase them. I got both of them for $5!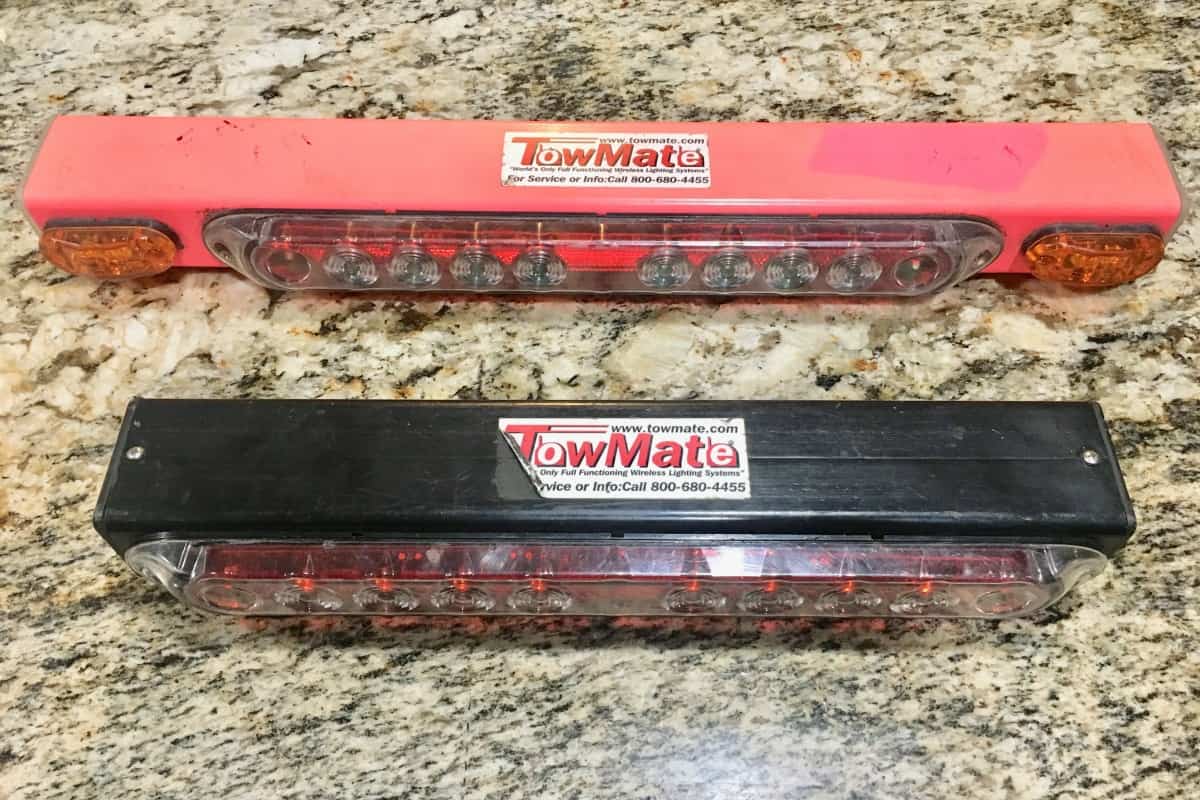 It turns out that one of them retails for $470, and the other for $245! That's retail price, not the price I can get for resale, but I can still make a lot more than $5 on them! Both are missing a piece for the wireless part, but it could be purchased separately if someone wanted to. Here is a short video I did on them.
We listed them on an auction starting at $0.99, and at the time of posting this, one was at $80 and the other at $23.50. They still have a few days to go so we will see what they sell for. Then it's onto the next find! I'm getting pretty jazzed about this challenge – I am ready for these to sell so I can go buy something else and make even more! 🙂
So are you in for this Flea Market Flipping Challenge? We had a lot of great responses from people who are joining in and doing it too! I can't wait to see what everyone ends up with! If you are interested in joining in the fun, drop us your e-mail here and we can help each other stay accountable for the year.
If you are new to flipping on eBay and don't know where to start, check out our Beginner's Guide to Selling on eBay eBook to help you get started!
Related Posts
EBAY Flip of the Week: $532 Profit
How I Quit My Job to Flip Flea Market Stuff Full-Time
How We Made $2,100 From One $50 Offer Up Purchase
FOLLOW THE FLIPPING ADVENTURE: