One Dollar. 100 pennies. Today $1 doesn't really get you too far. A couple decades ago you would have been rich as a kid with a dollar, but now it could buy you a candy bar with maybe a couple pennies left over. OR, it could buy you a boat switch. But wait, what does a boat switch have to do with the electric bill?  Well, when you buy used items and resell them online for a profit, it has everything to do with it.
A couple weeks ago I purchased this Sea Ray boat switch from a vendor at the flea market. She always has an assortment of things that she buys from the Salvation Army auction and sells them at my local flea market. Since I am a boat guy, (I love everything water and boat related), I knew exactly what it was and that I could make some money on it. So I bought it. I wasn't sure exactly how much I could get, but I knew it would be more than just $1.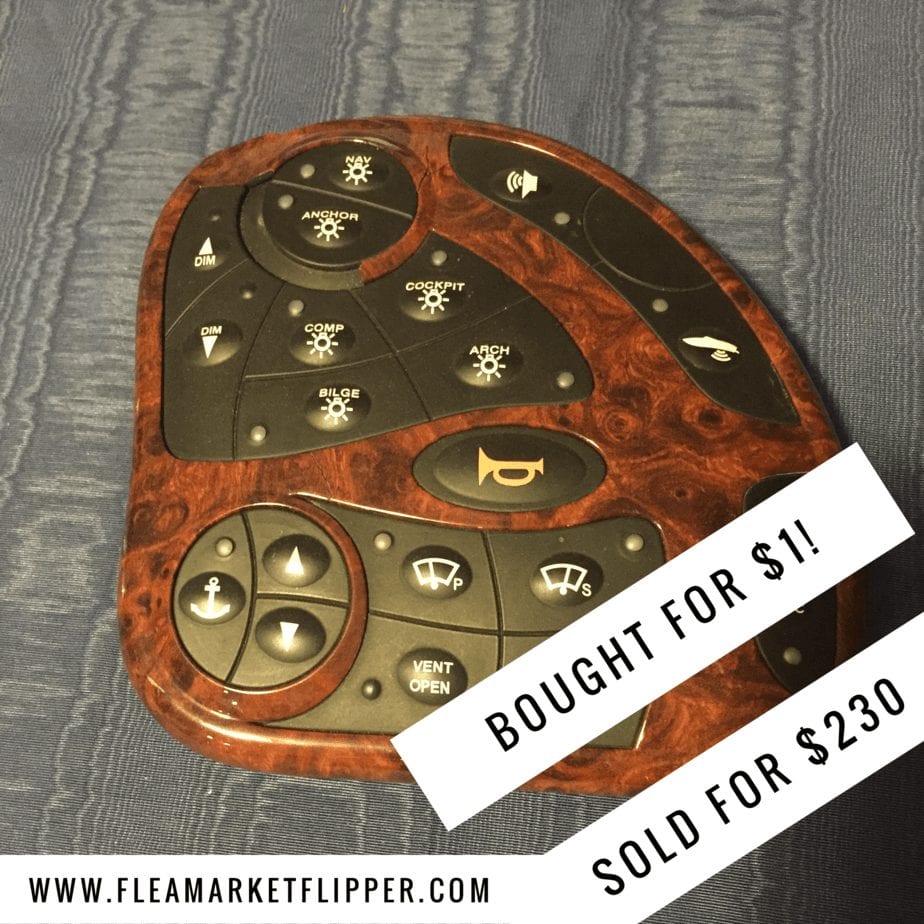 After some research online, I decided to throw it on eBay for $230. In about 2 weeks time it sold at that price. A $1 item just made me $230! Flips like that make my day. And just in time to pay the electric bill of $234.81. So I guess it was technically $5.81 that paid for our power this month, but that works for me!
Flips like this are awesome! But, some items that aren't worth an investment of your time and money. If you would like to see the kinds of items I avoid at the flea market, then check out the 5 Things I Never Buy At The Flea Market PDF. When you download the PDF, you will also receive any updates and recent flips that we have. You can download it HERE.
I want to hear from YOU!
How much are you comfortable investing in an item to resell? $1, $5, $10, $25?
If you would like to learn how to invest $0 and make a profit, check out my new eBook How to Find FREE Items to Resell Online for Profit.