Does shipping eBay items intimidate you? Are you afraid of losing money by quoting the wrong price? Do you really want to make an income using eBay but the shipping piece has been holding you back?
If you answered yes to any of these questions, keep reading! I want to help.
This post may contain affiliate links. Please see our full affiliate disclosure HERE. Thank you so much for your support for this site!
EBay is one of the most profitable ways to make an income from buying and selling used items for a profit. Yes, there is Craigslist, Facebook, OfferUp, and other new selling apps that are helpful, but you can make SO MUCH MORE MONEY if you are utilizing eBay. For example, just this month I had two coin operated arcade games for sale. I was ready to clear out my garage and get rid of them, so I brought them out to our last yard sale and tagged them for $350 each. I would have taken $250 if someone would have offered it. Once we didn't sell them at the yard sale, we posted them on Craigslist, Facebook, and Offer Up. Nothing. I then posted them on eBay and sold one for $500 and one for $450! And in just 2 weeks time! One of them was picked up locally, and the other one is about to be shipped.
How can I ship something so large? It actually isn't as hard as you might think. If you have the means to move the arcade game around from the garage to the driveway for a yard sale, then you have the means to ship it.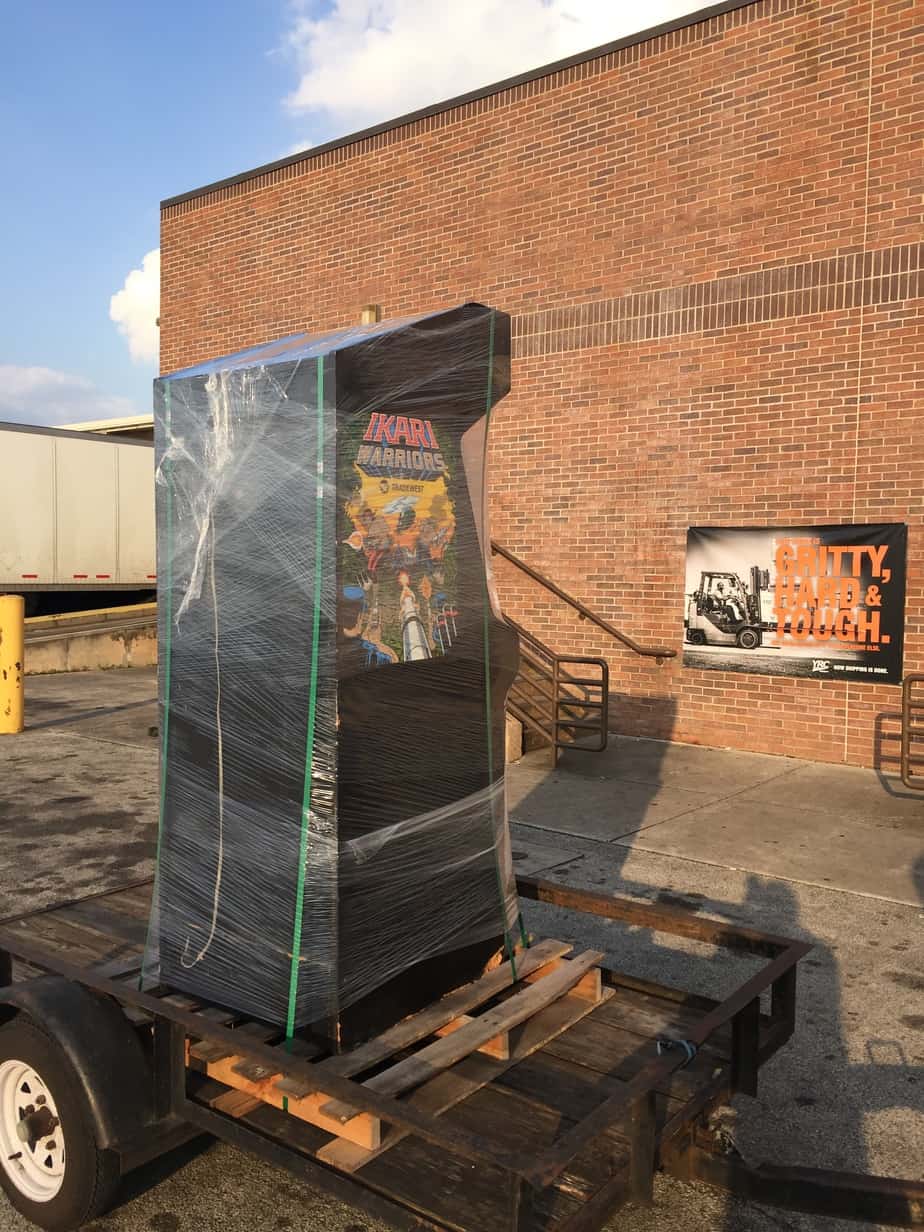 Because shipping eBay items seem to be a big roadblock for a lot of people, I wanted to offer you in depth information on how to ship all kinds of items for eBay. I decided to create an eBook with all of this info and I am so excited about it! You can read more about that HERE.
Back to the ways to save money on shipping. Here are 3 great ways that you can save money on shipping with eBay
1. Use eBay to create the label
Did you know that you can save up to 44% on shipping costs by printing your label through eBay or PayPal? That's a HUGE savings! EBay has connections with FedEx, UPS and USPS and will offer you a discount if you create the label through your eBay account. (Don't have an account yet? It's easy to sign up for one )  I have saved a ton of money over the years by creating my label through eBay.
2. Compare prices
Another great way to save money is to compare prices of all shipping companies. Just because Fed Ex may be cheaper to use with one package, doesn't mean that it is cheaper to use with all your shipping needs. The address, size and weight of the package, and how fast you want it to get there all are variables in the price. Sometimes I will even drop off two packages at UPS and one at FedEx, just because of the price difference.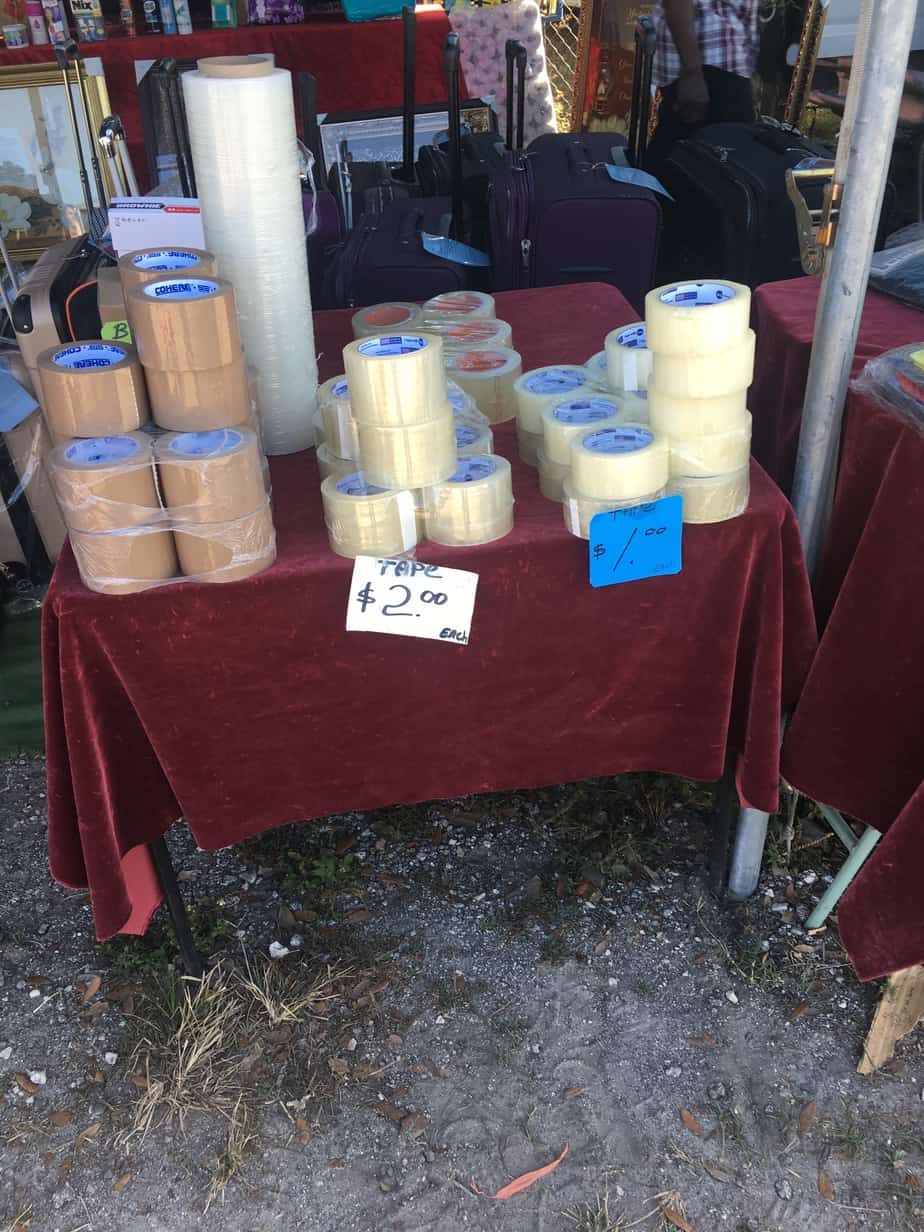 3. Get Packaging Materials at a Low Cost
You want to make the most profit on an item that you can, so getting packaging material at the best price is super important. You can find good deals on several of the things you need to package items. One of the biggest items of course are boxes. You can buy boxes from places like UHaul, but they will be the most expensive. We have a box store that is a bit cheaper if you buy in bulk. You can get boxes for free if you just ask around for them. You can ask in local Facebook groups, and ask your local retailer. They do have to be in good condition. You don't want to use them if they are beat up or worn out, they won't be able to protect the item properly. You can find Packaging Tape
at a good deal too! I never buy it at a supply store. I usually will get it at the flea market, but you can buy it on Amazon
too! (Did I mention I love Prime??)
The only other packing materials you really need are the fillers. Either Packing Peanuts
, Bubble Wrap
, or the air pockets (some products you order may come with them and you can save them). You can get those at box stores and UHaul, but I find them the cheapest on Amazon
.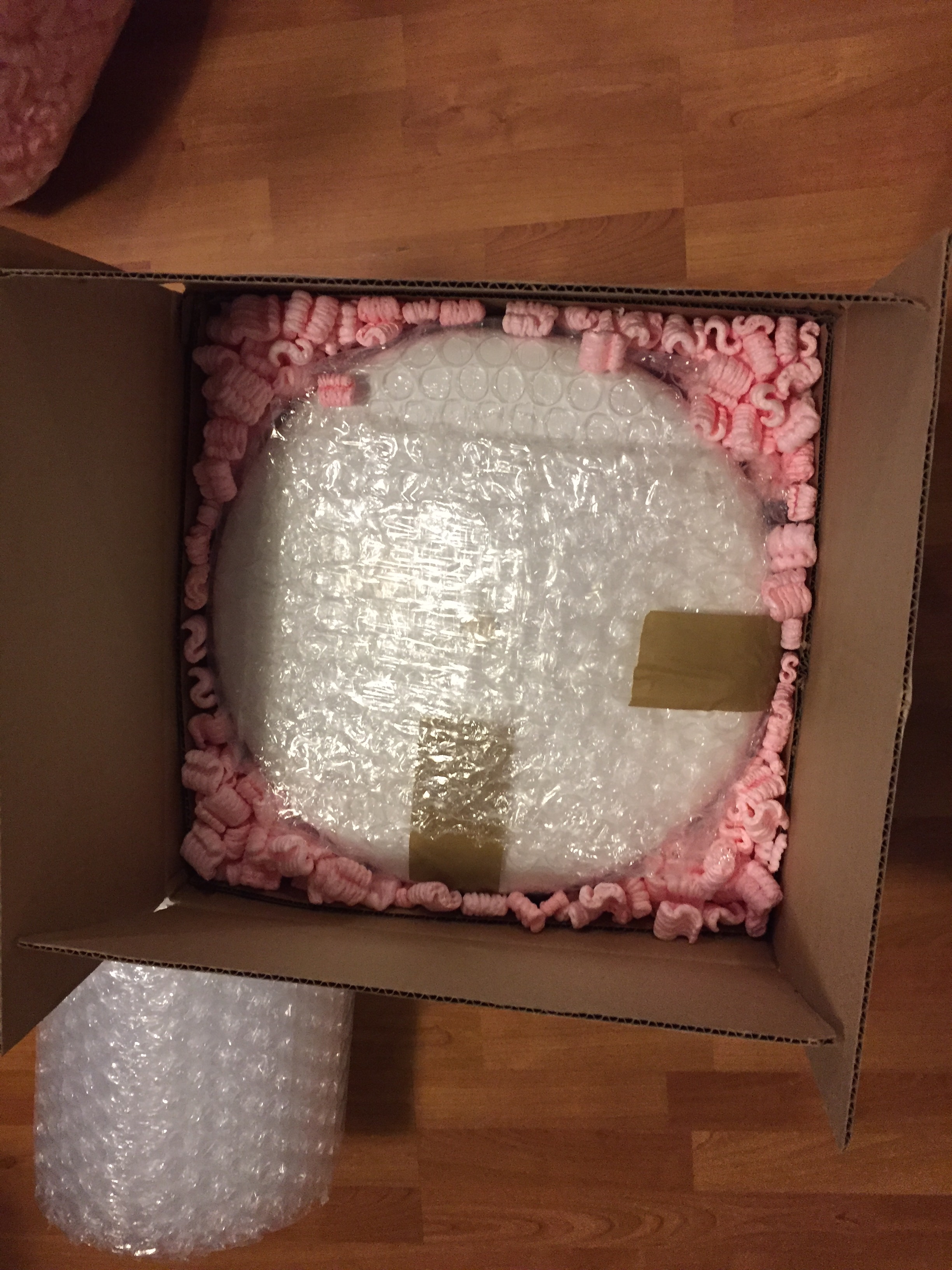 If you would love to make an extra income on eBay, or increase your current profits, but shipping hold you back, then our new eBook The Art of Shipping: How to Package and Ship Items for EBay, is for YOU! I designed it for the person who really wants to make money on eBay, but shipping eBay items have been a hurdle to get over.
In this ebook you will learn how to:
Save Money on Postage Cost

Crate, Palletize and Ship Large Items

Arrange the Cheapest Freight Possible

Set Up an Account and Ship With Uship

Pick the Best Shipping Insurance For Your Item
Maybe shipping ebay items isn't really your road block, that is totally cool. I would love to leave you with a pdf download of the 5 things that I NEVER buy at the flea market.  The download will come to your e-mail address and that will also give you access to our updates. Don't worry, we won't crowd your inbox. And you can unsubscribe anytime you don't want to hear about flea market flips and eBay tips. 
WE WANT TO HEAR FROM YOU!
Does shipping eBay items intimidate you? Describe your reservations below. Or Are you a pro at shipping items? Leave a tip for everyone in the comments.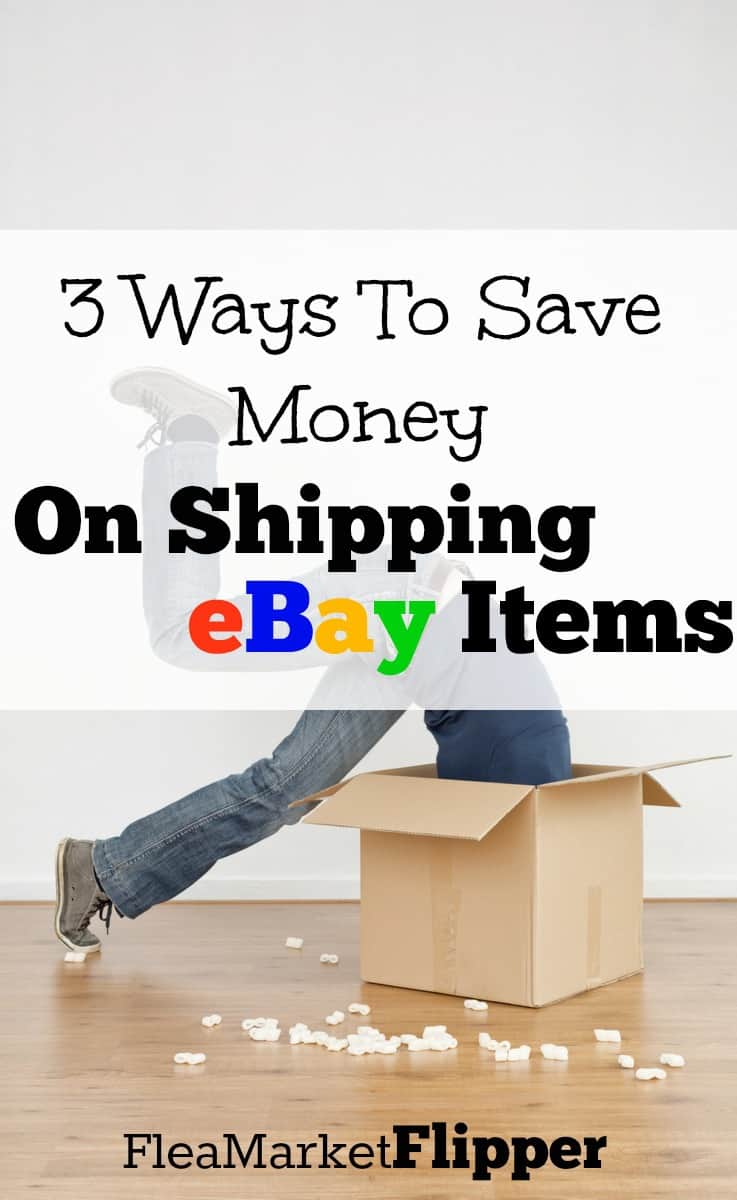 Featured photo and bottom Pinterest photo are stock photos purchased through Canva.com.