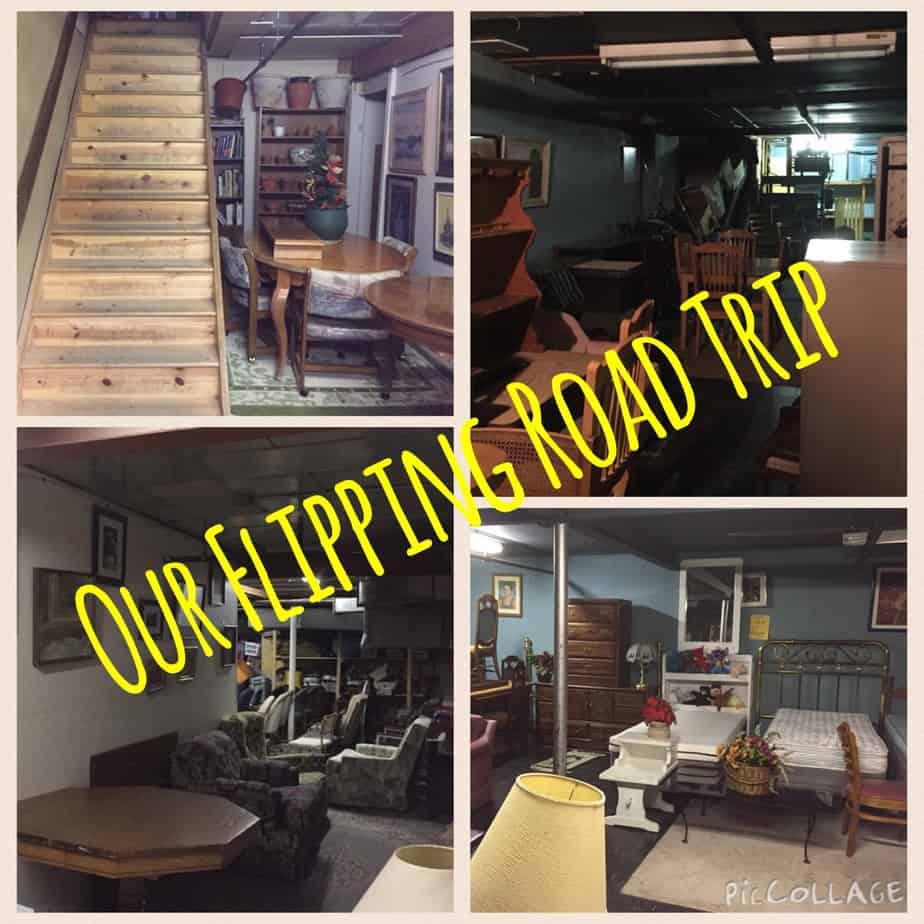 November 24, 2015

Our Flipping Road Trip

One great thing about my favorite side hustle is it is something I can do anywhere.  We are currently on a road trip from Florida to New Jersey to Tennessee and then back to Florida. We are visiting family and friends but also stopping at thrift stores and flea markets along the way. It gives our little girls a chance to get out and stretch their legs, but also for us to find some items to buy for resale.  Our goal is to find enough items to sell for profit to pay for the whole trip. 

On our way up to New Jersey, one of our hotel stays was right next door to a Goodwill AND a Habitat for Humanity! Coincidence? I think not. It was even the grand opening day for the Habitat store so they had all kinds of goodies they were giving away and the girls left with a couple cool toys to keep them occupied in the car.  Oh, and they left with a cookie. Can't forget the cookie. 

We also found a couple good stores in New Jersey where we were visiting my wife's family. We found a Salvation Army and across the street was a gem of a store.  This store was jam packed to the brim with stuff. At first glance it looked like one big room, and then as you walked you noticed a hallway to another room, then another, then a stairway down to a basement with 4 more rooms full of items for sale. The girls had fun looking through the toys and even found a ginormous vintage-looking Minnie Mouse. My eldest decided she wanted a hug for the road. (It's a good thing she didn't try to bring her with us, not sure our seats could hold her size.)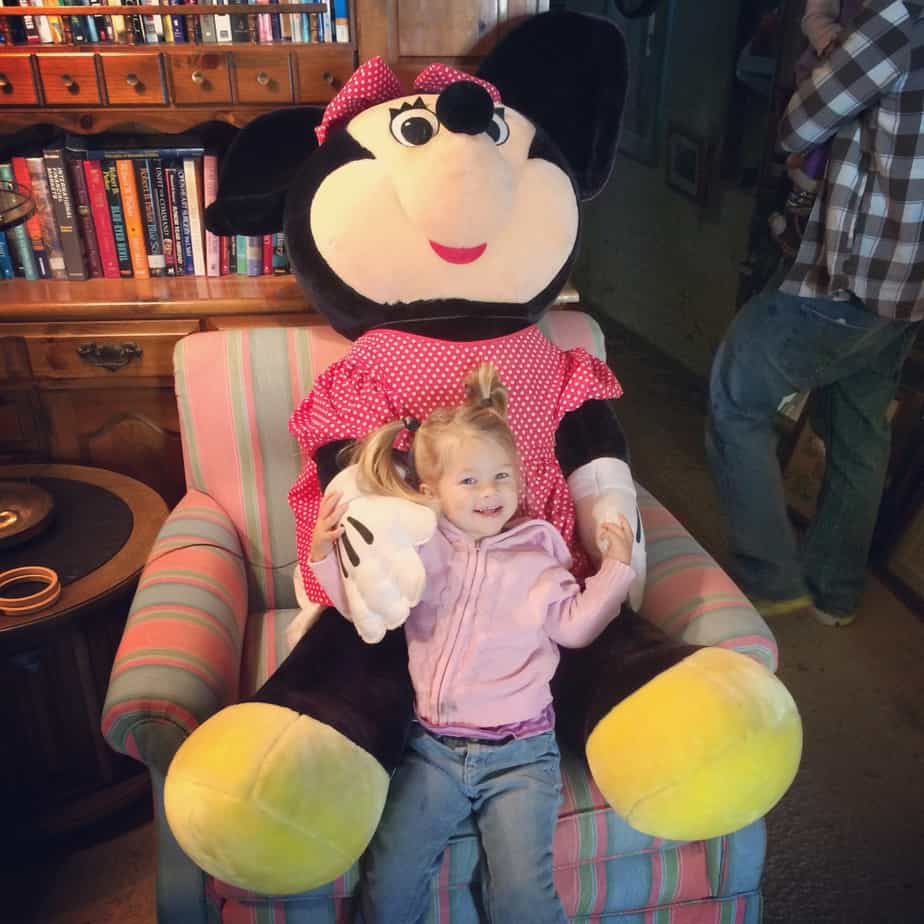 So far on this trip we have found a couple items that were worth buying for resale. Oh, and I forgot to mention I hauled up our trailer with us with some toys (4 wheelers) to play with at my wife's grandparents house, and left plenty of room to bring back some good deals.  On the list of purchases so far has been: An expensive special needs jogging stroller, a Nordic track, another nice regular stroller, and a baby winter sleeping bag. We invested a total of $77 for the four items and are estimating a resale value of $600 for them all. That should help a big chunk of our gas bill, and we are only on the first leg into the trip! 
Looking forward to seeing what else we can find our our way into and in Tennessee! Hoping to make a visit in Nashville to Antique Archaeology in from the reality show American Pickers. Does anyone else love that show as much as I do? 
FOLLOW THE FLIPPING ADVENTURE: