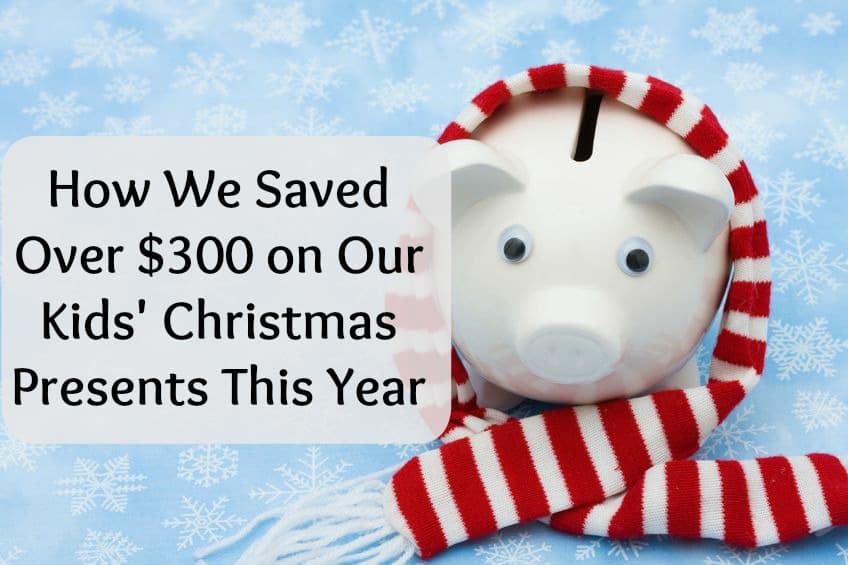 January 06, 2016

How We Saved Over $300 on Our Kids' Christmas Presents This Year

Christmas is over and here we are jumping into a new year! 2016 already. Time seems to go faster and faster every year.

This year was especially fun because my daughters absolutely loved everything about Christmas. Ok, well their favorite parts were the presents and the cookies, but I think it is safe to say it is now their favorite holiday. Seeing their faces light up when unwrapping gifts was so much fun. My 3 year old would even let out a huge gasp for effect each time. Adorable.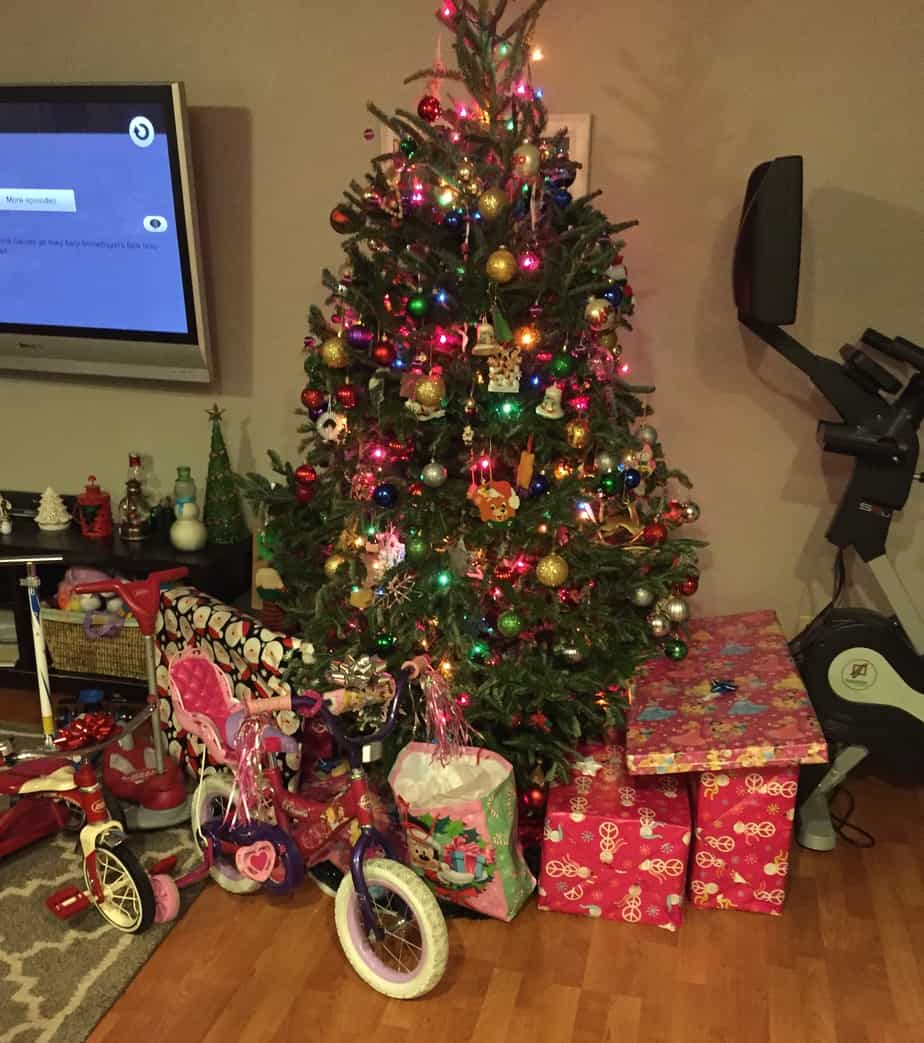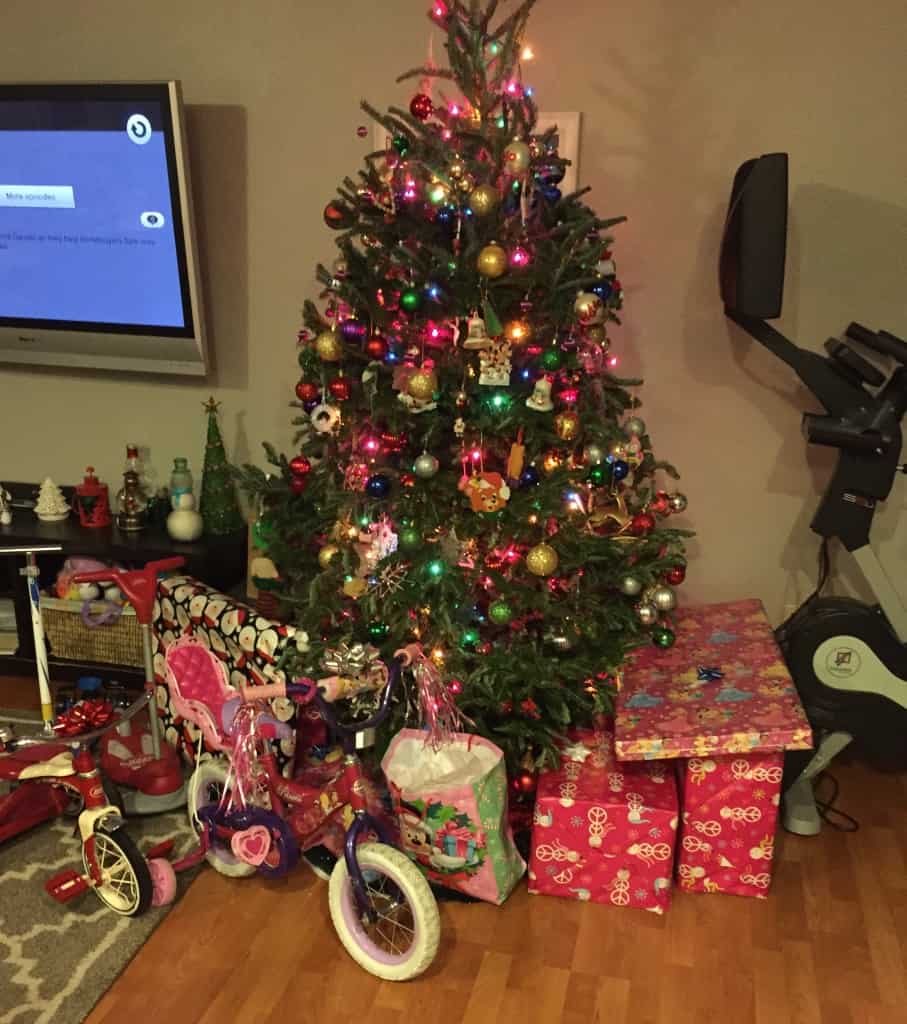 Presents are not the reason for Christmas and as our kids grow we make a point to let them know this, but it is fun to see them get so excited on Christmas morning. We wanted to give them a fun Christmas, but not at the expense of breaking the bank. Guess where most of their gifts came from this year? Yep. The flea market. I outlined below what we bought them, what we paid for them, and what we saved by not buying them in the store.
Alex Jr Play Table $10, Retails for $51  Saved: $41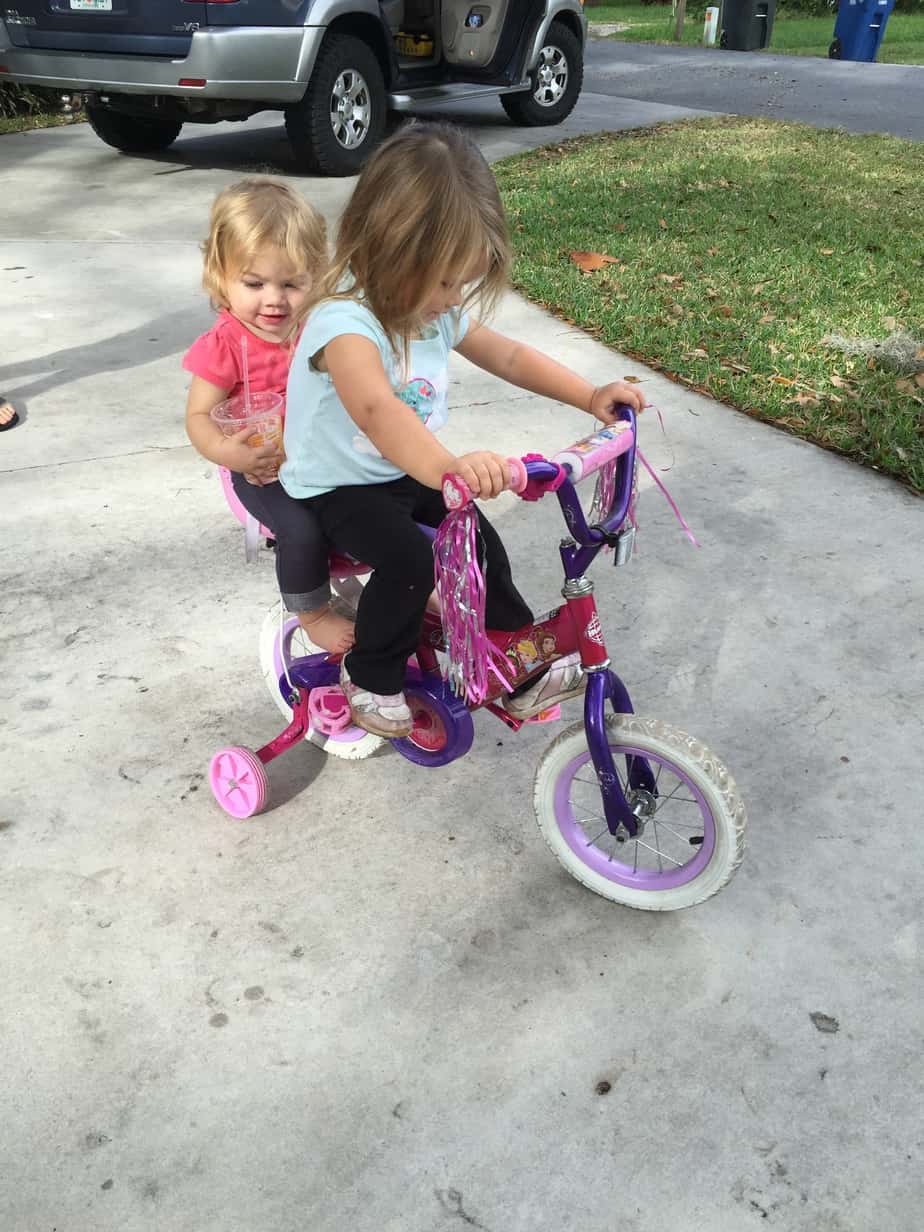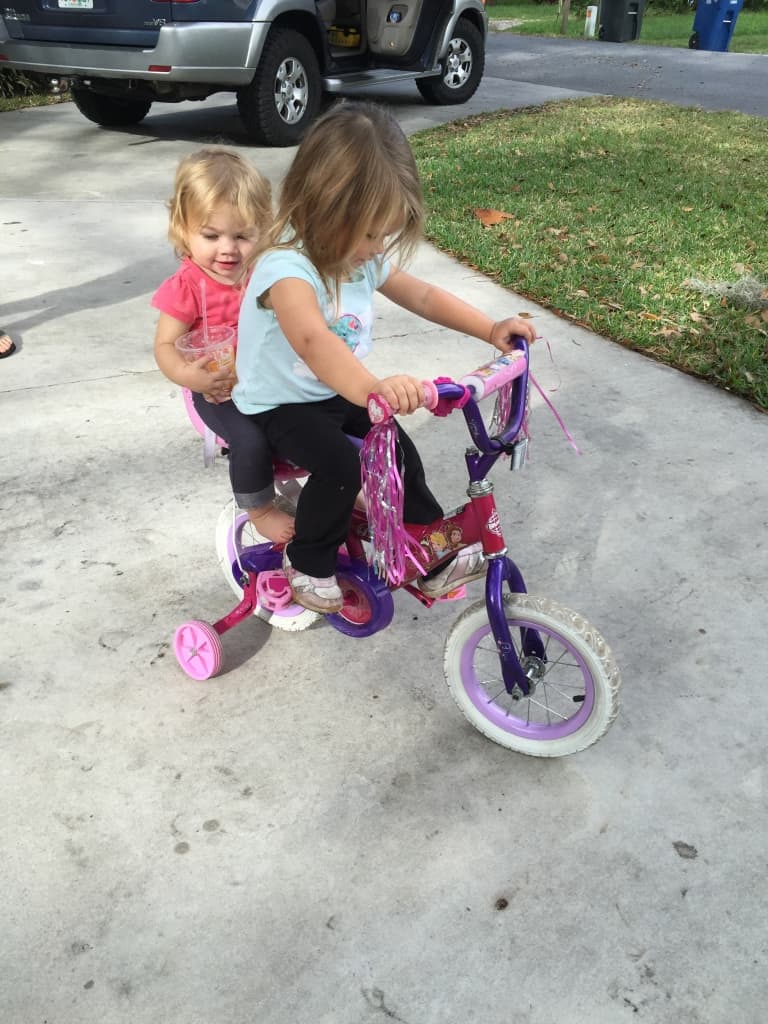 Radio Flyer Scooter Paid $5 Retails for $35, Saved $30
Fusion 4-wheel Scooter Paid $15 Retails for $43 Saved: $28 
Princess Bike Paid $3, Retails for $65 Saved: $62
Radio Flyer Tricycle Paid $10, Retails for $57 Saved: $47
Sofia the First Purses (2) Paid $1 each, Retails for $11 (ea) Saved: $20
Barbie Activity Set $10, Retails for $22 Saved: $12
Melissa and Doug Latch Board $3, Retails $17 Saved: $14
Fisher Price Play Phone Paid $4, Retails for $15 Saved: $11
Moving Butterfly  Paid $5,  Retails for $22 Saved: $17
Fisher Price Bounce and Spin Zebra Paid $0 (hand me down from a friend- and yes, we wrapped it up!) Retails for $50 Saved: $50
TOTAL SPENT: $67            RETAILED FOR: $399          TOTAL SAVED: $332
My wife and I can handle $67, and we love that we saved over $300 for Christmas. All of these things were not used either.  The Alex Jr play table, Radio Flyer tricycle, Sofia purses, Barbie activity set, Fisher Price play phone, and the moving butterfly were all new in boxes.  Some of the boxes had a little damage on them, but they were all good products.
Saving money is a huge part of why we shop at flea markets, thrift stores, and yard sales. Another large part of what we do is find items at low prices, and then sell them online for a profit.  Check out the 5 items that I never buy at the Flea Market to resell HERE. That link gives you the download, as well as gives you updates on our recent flips!
We would love to hear your Christmas savings! What was your favorite frugal purchase this year? Were you able to stick to your Christmas budget?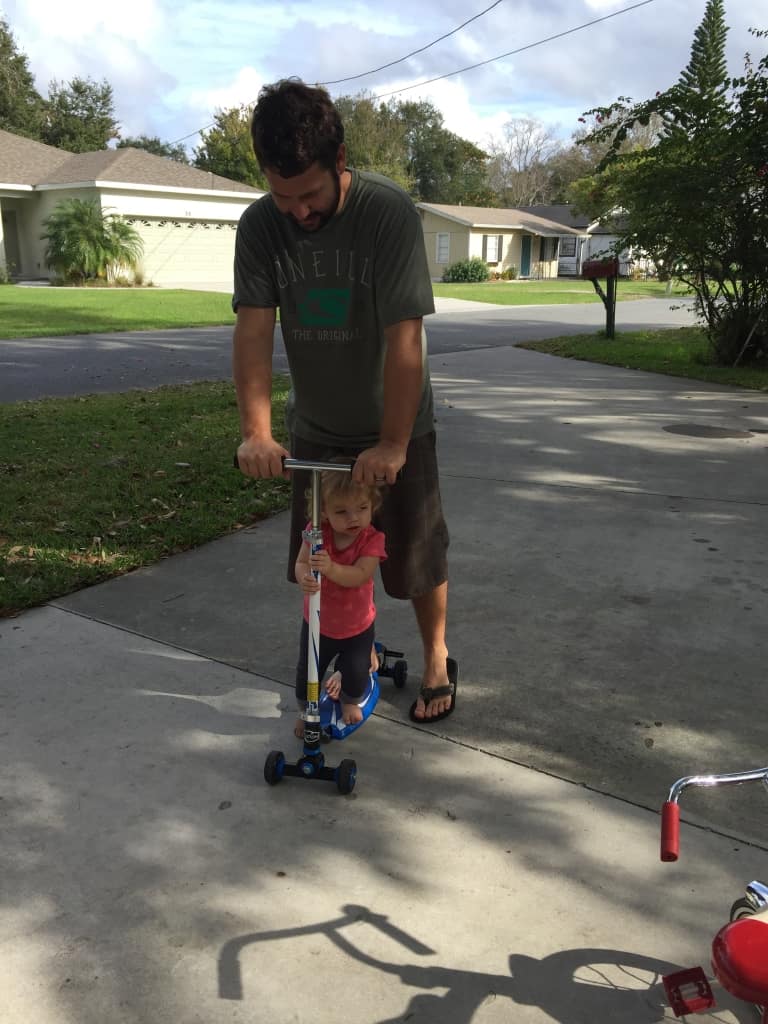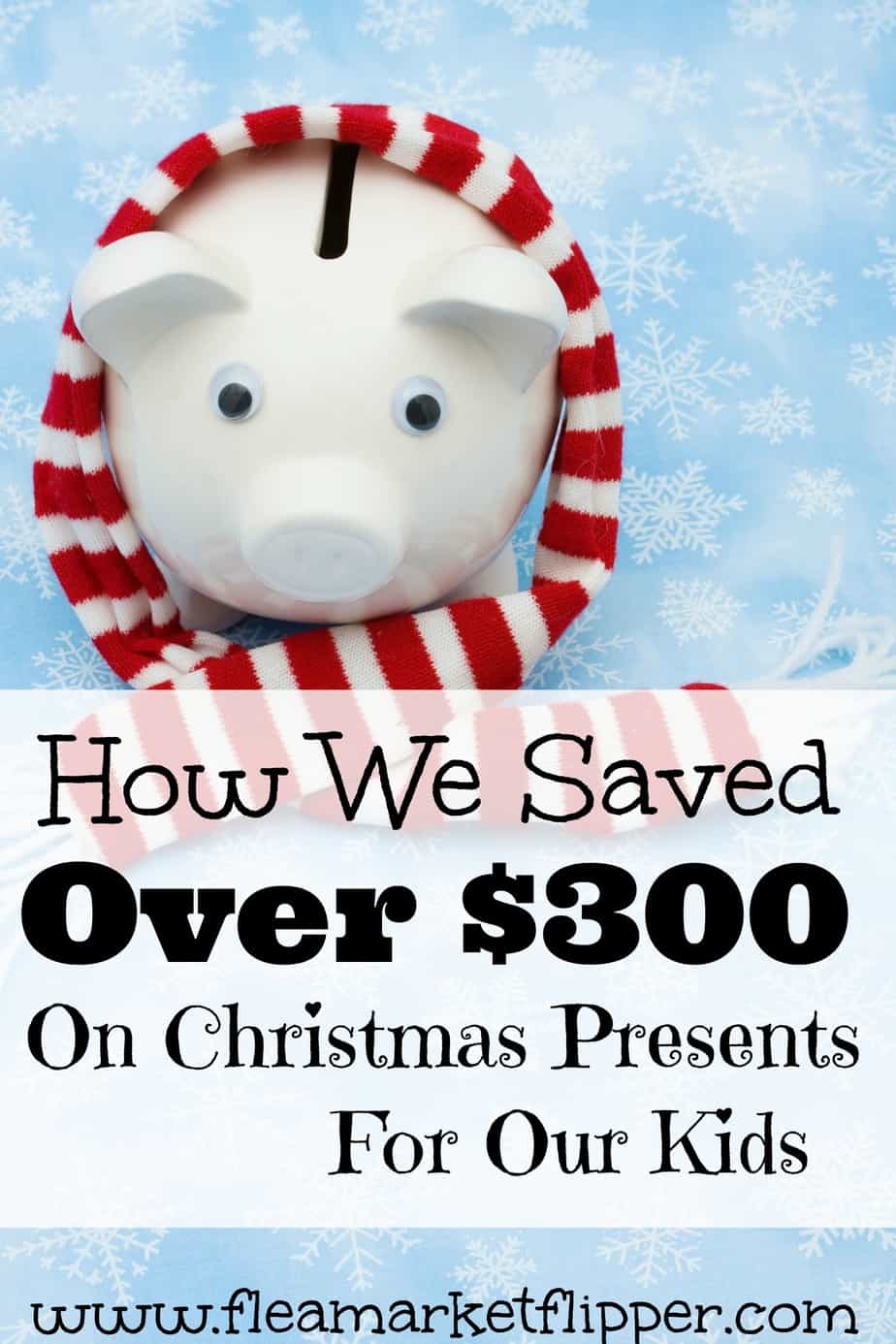 FOLLOW THE FLIPPING ADVENTURE: