September 25, 2017

How We Made $4,729 Profit This Month Flipping Flea Market Items

I always seem to be a little late with these monthly reports, but I guess this month we can blame a hurricane for throwing things off. This past month we totaled $5,260 in sales, and $4,729 in profit! Not one of our higher months like when we hit $12,220 flipping items for profit, but still not bad for being gone for 3 weeks of the month. (This is also when budgeting for a variable income comes in handy!)

We went to the Florida Keys for lobster season last month, and stayed until the 3rd week of August. Sadly the campgrounds we stayed at on Big Pine Key are now unrecognizable from Irma, as is much of the Florida Keys.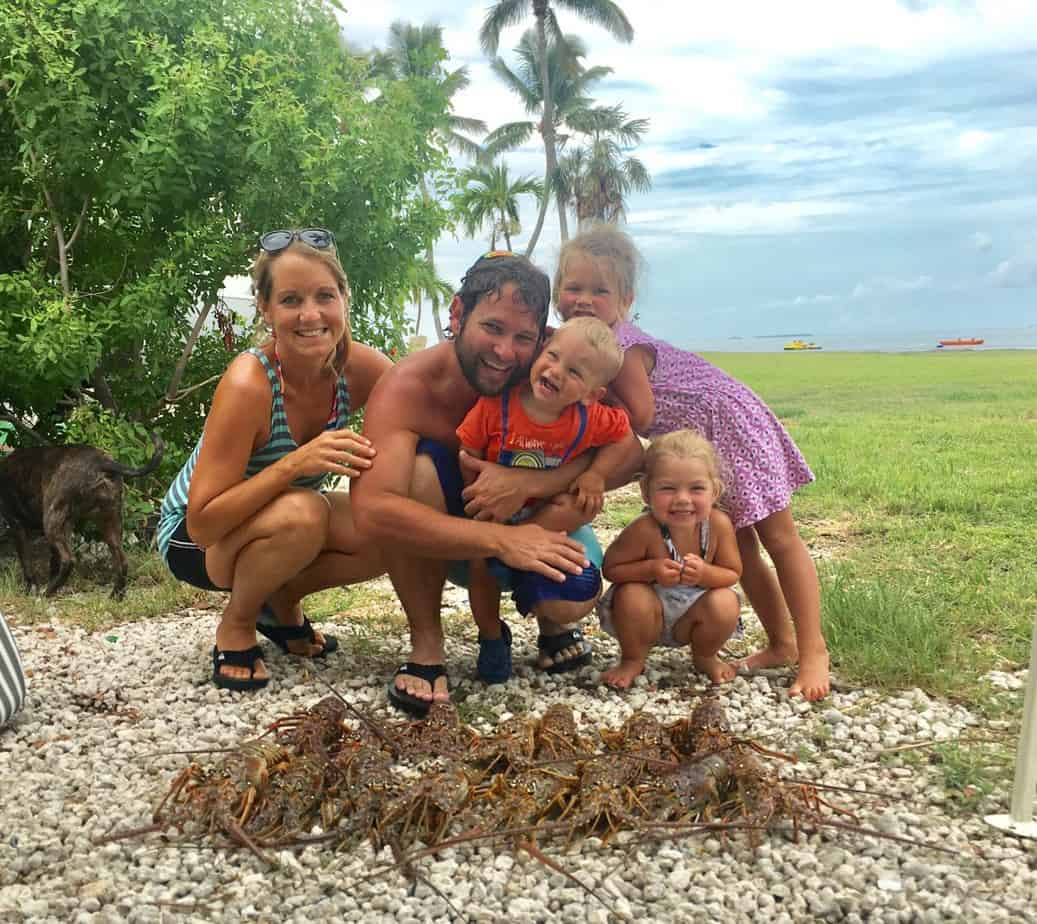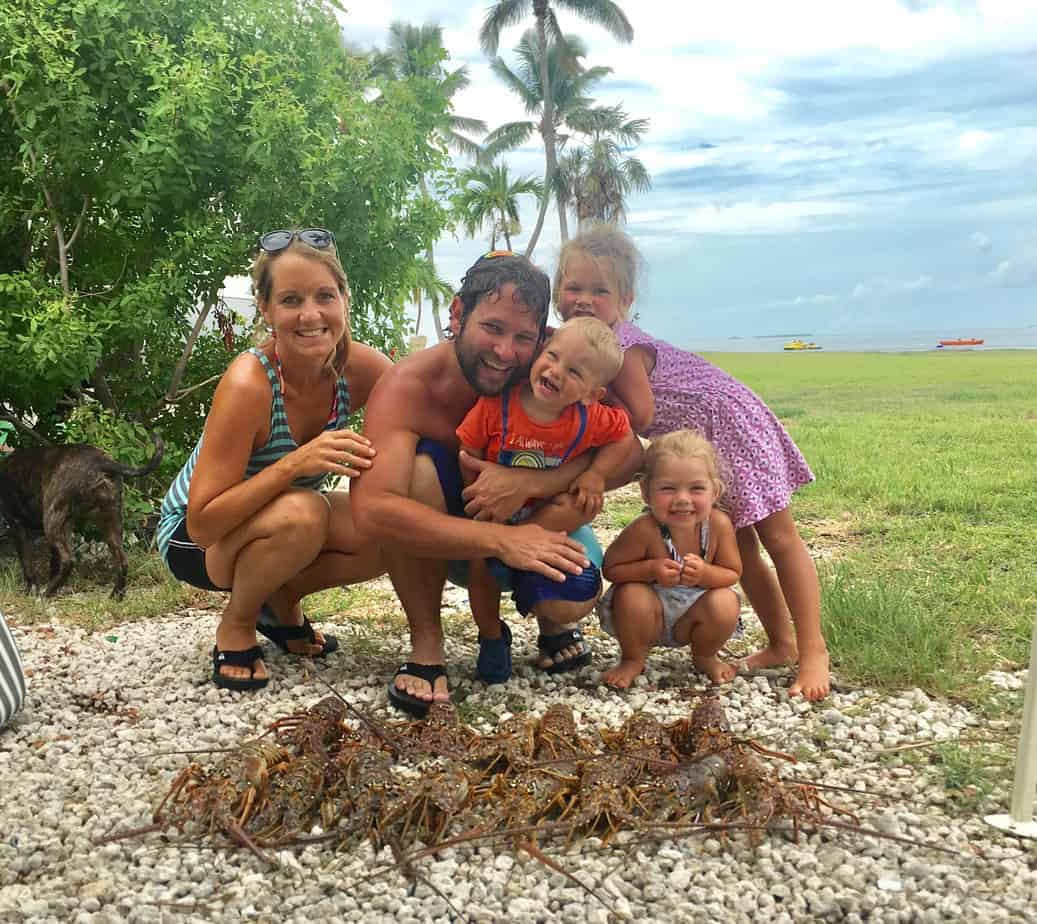 You can read more about our first month living in an RV here.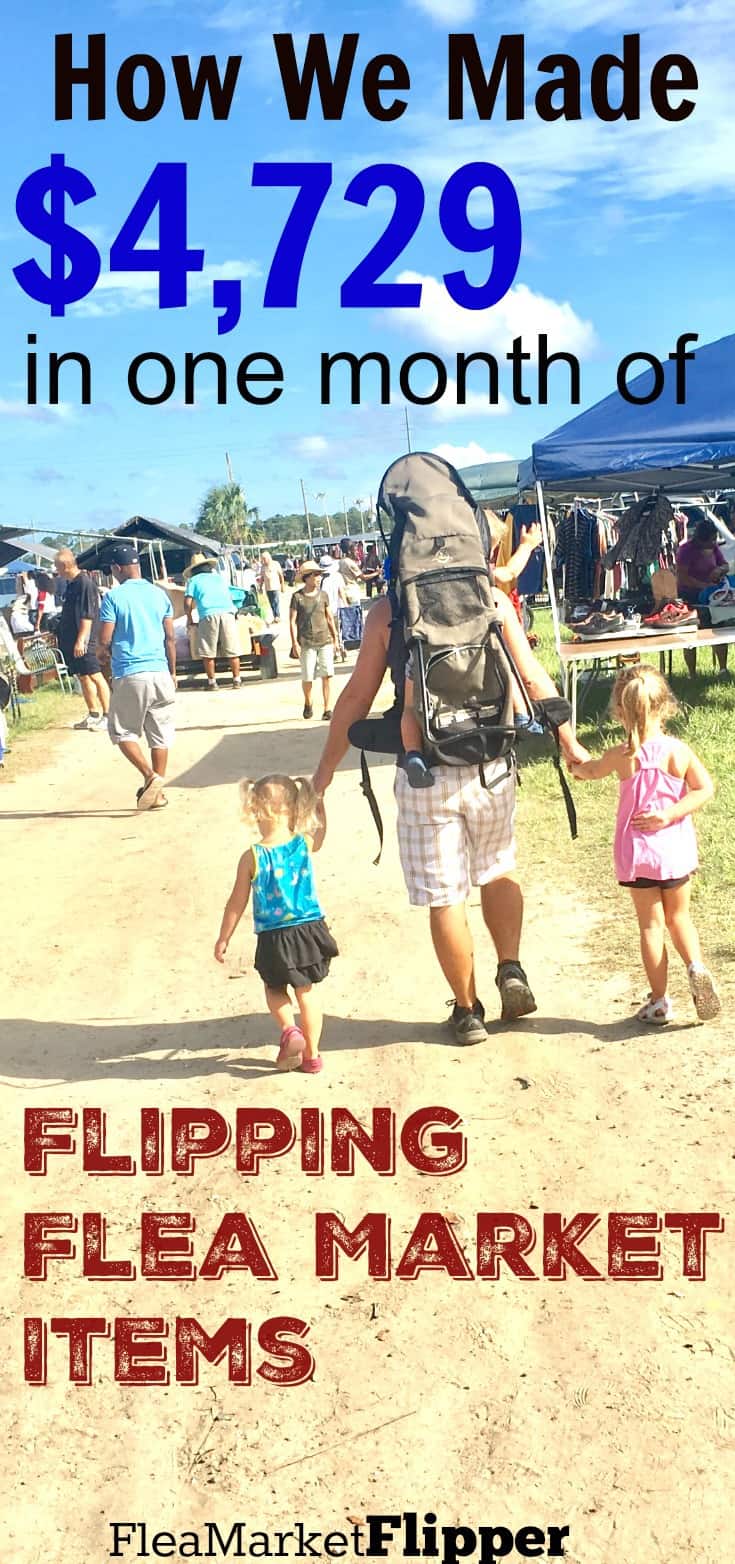 This post may contain affiliate links, you can read our full affiliate disclosure for more information.
We decided to start posting our income reports here from Flea Market Flipper for several reasons. The first one is to keep ourselves accountable. I have been flipping items for profit for over 20 years now, and I have never kept track of what I've made. It was always a hobby – but one that came in handy when finances were tight. Once we decided to take this more serious we started keeping better records. It has helped us tremendously keep track of what is going in and out each month.
Another reason is to provide encouragement to people who want get into flipping items for profit as a part time or full time income. It is pretty popular in the blogging world for bloggers to post their income reports, and we always found it encouraging to read those. They help us keep going when sometimes we would rather be doing other things.
Lastly, but most importantly is to provide value and information to our readers. We have students and readers who are doing flea market flipping (or thrift store and yard sale flipping) as a side hustle or main hustle and we want to provide information to help them become successful.
You may be wondering how we still sell anything while traveling. When we are going to be gone for an extended amount of time, I put my store on Seller Away. People can still purchase items, they just know that shipping will be delayed until the date that I return. It most likely defers some sales, but is a lot of the things I sell are unique, so sometimes people are willing to wait for them.
In this case we did end up making the drive home from the keys to ship out and sell a few things. Not just once – but three times! Ha. To be fair, two of the trips were for something else – and we used them as opportunities to sell and ship stuff out. (One of the times our rental property AC went out and we had to come fix it! I couldn't stand to pay someone a crazy amount of money for something I could fix.)
It's a 6 hour drive from where we were staying on Big Pine Key back to our house. The kiddos do great with traveling back and forth (with a big thanks to their Kindle Fire tablets ;)).
Now onto this month's flips.
We will start off with our Schwinn spin bikes. Throughout the month we sold 9 of these bikes. We sold 3 in July and the rest of them (9) in August. We sold all of them through Facebook Marketplace.
This was Melissa's excitement when I brought 12 bikes home and put them in the living room.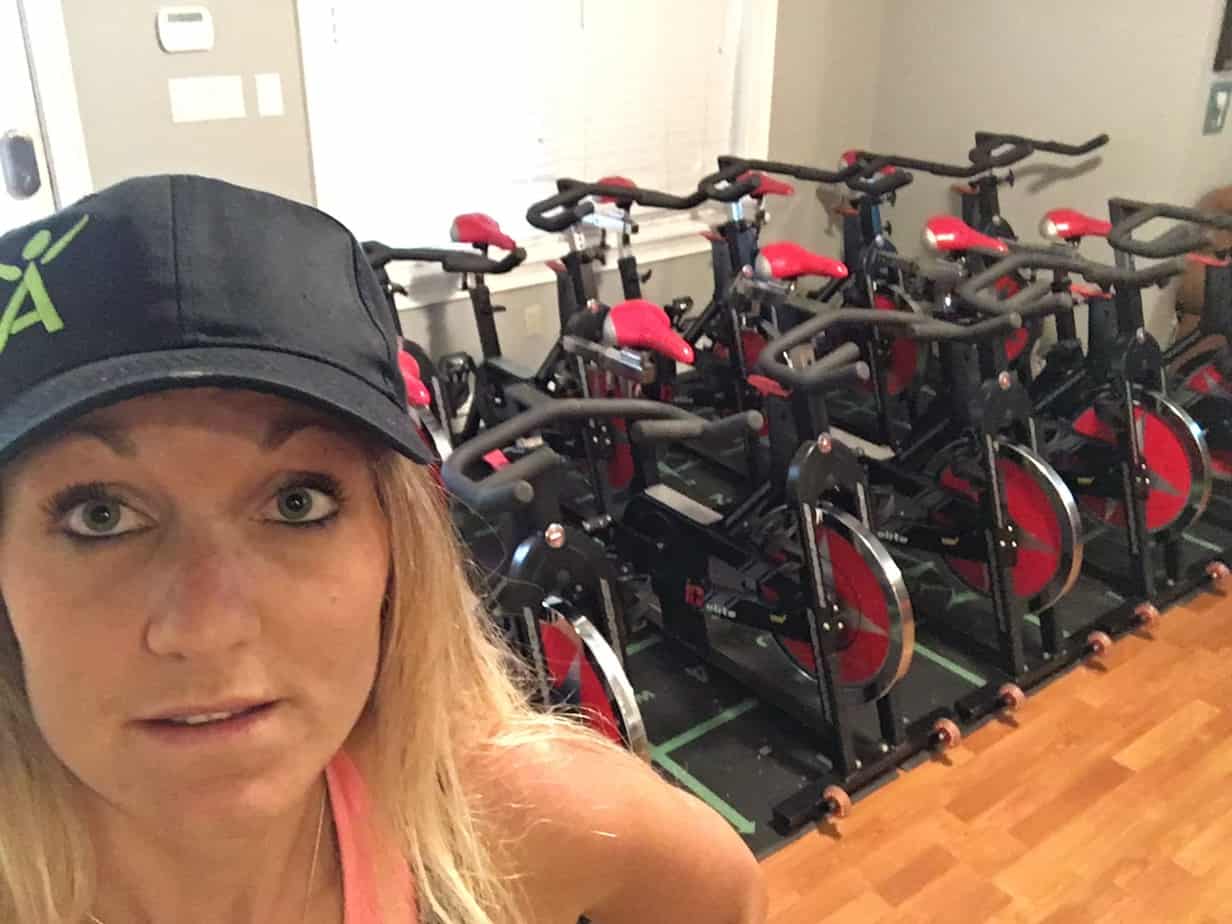 Another big flip for the month was my TVs. I sold 10 of them to a guy from Craigslist. This was the 3rd set of TVs that he bought from me.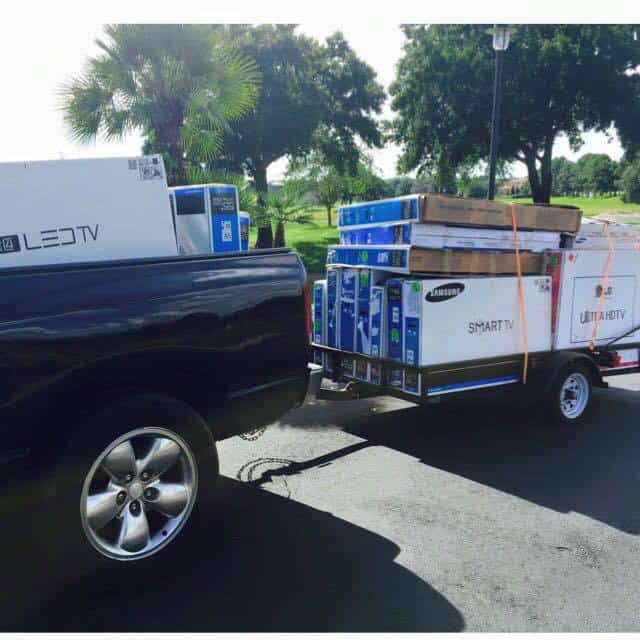 I also sold a circuit board from one of the TVs that I had taken apart previously. When I first bought them, I thought I could repair them and tore a few apart. It turned out to be a bigger project than I thought, and it was not worth the time it would take me to figure it out. I sold the circuit board for $89.
Sleep number covers and foam pieces made the list of course. We sold 2 Sleep Number covers (for $275 each), and 2 Sleep Number foam sets (for $200 each).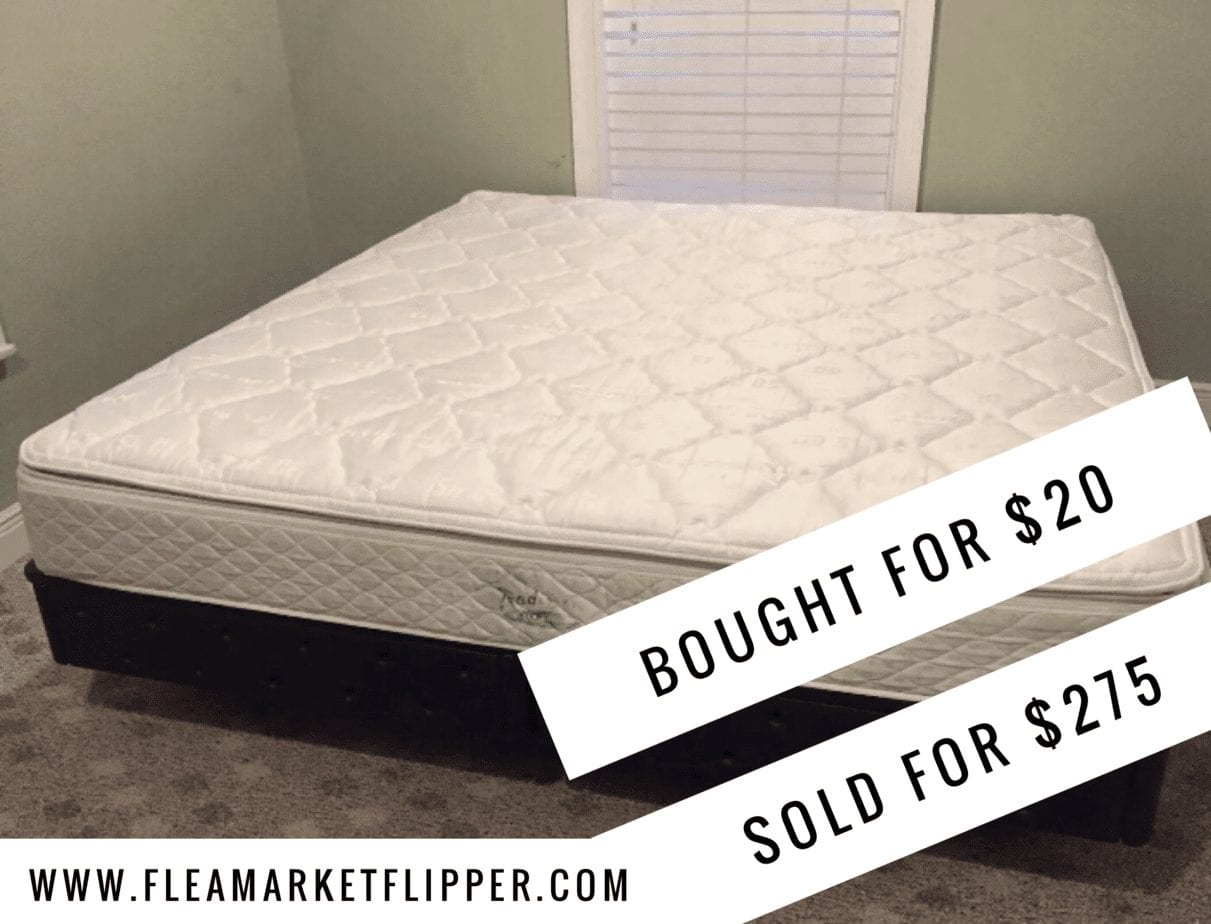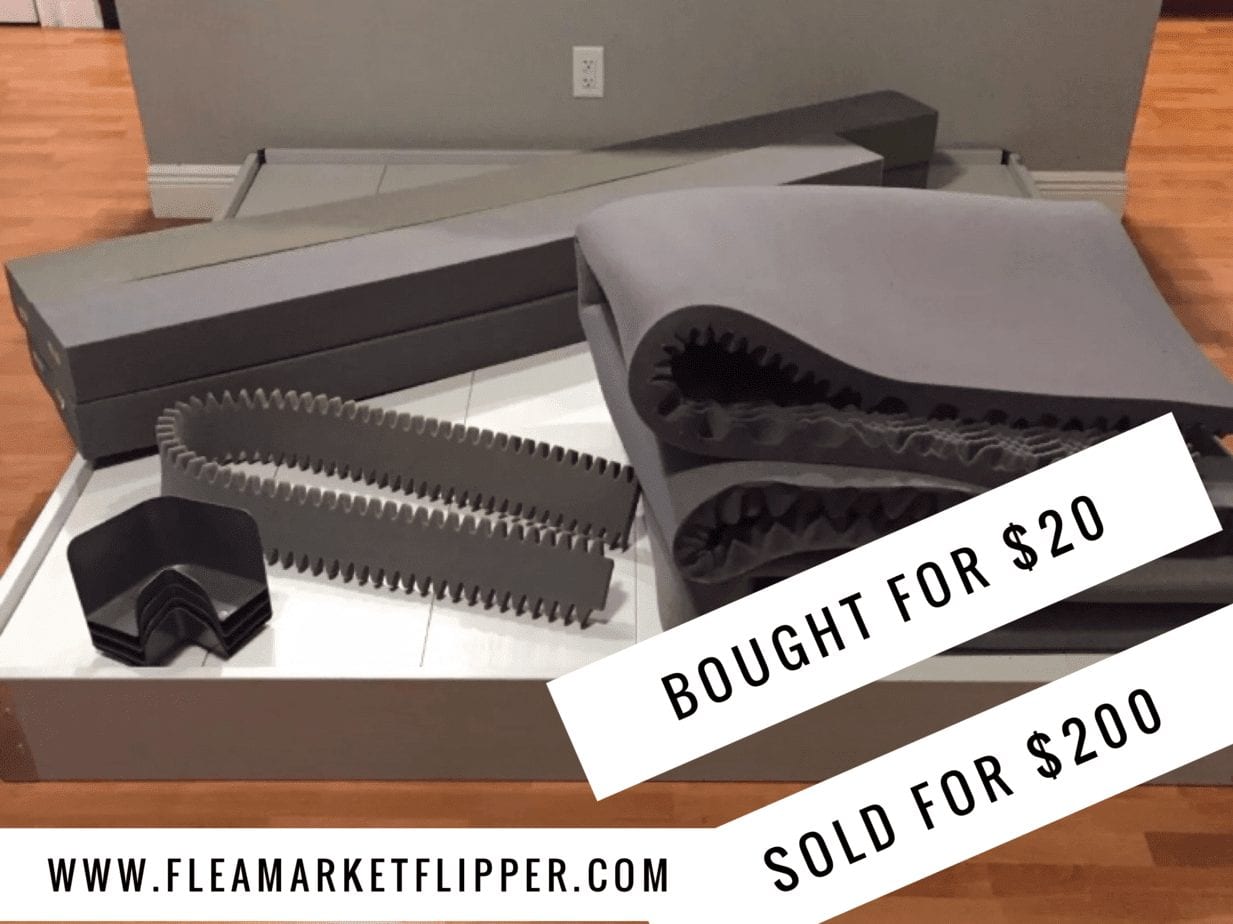 I also sold 2 containers of commercial cleaner. One sold for $25 and one for $46. These were smaller sales, but they still add up.
Itemized Sales
Sleep Number Mattress Cover – Sold for $275,  Paid $20, eBay & PayPal Expenses $36  Total Profit = $219
Sleep Number Mattress Cover – Sold for $275,  Paid $20, eBay & PayPal Fees $36  Total Profit = $219
Sleep Number Foam – Sold for $200,  Paid $20, eBay & PayPal Fees $26  Total Profit = $154
Sleep Number Foam – Sold for $200,  Paid $20, eBay & PayPal Fees $26  Total Profit = $154
Television circuit board – Sold for $89,  Paid $3, eBay & PayPal Fees $9  Total Profit = $77
Televisions – Sold for $1,050,  Paid $300, eBay & PayPal Fees $0  Total Profit = $750
9 Schwinn Spin Bikes Sold for $3,100, Paid $0, eBay and PayPal Fees $0, Total Profit = $3,100
Commercial Cleaner – Sold for $46,  Paid $3, eBay & PayPal Fees $6  Total Profit = $37
Commercial Cleaner – Sold for $25,  Paid $3, eBay & PayPal Fees $3  Total Profit = $19
Total Sales: $5,260         Expenses & Fees: $531       Total Profit: $4,729
Not a bad month considering how much time we were gone. When we came back we bought a few items that should make us a great profit here in the next few weeks. Hopefully they will be on next month's income report. 🙂
Two of our larger flips for the month were done through Craigslist and Facebook Marketplace. We cross post everything so most of our listings are on eBay, Craigslist, Facebook Marketplace, and Offer Up. eBay is usually our top source of sales, but this month Craigslist and Facebook Marketplace stepped it up.
If picking and flipping items for profit is something you have wanted to do for a while now, but don't know how to start, check out our e-course Flipper University to help you start making an extra income doing something you love! (I honestly LOVE doing this for a living.)
If eBay is tripping you up a bit, and you would like to learn more how to use it, I just finished putting together The Beginner's Guide to Selling on eBay, which I am really stoked about. In this guide we cover:
*How to set up your Paypal and eBay accounts
*How to price items for sale
*How to write a good eBay listing
*When to use auction and when to use fixed price listings
*How and when to schedule an item
*How and when to use flat rate and calculated shipping
*And MORE!
It is not a start to finish how to pick and flip items, like our Flipper University course is, but it is an awesome start to getting comfortable with eBay, which is a HUGE piece of flipping items for profit! Check out more info on the guide. 
If you haven't already, grab our pdf download (free) of 4 tools that we used on a flip to turn $40 into $1,000 (and you probably already have 2 of the tools). This will also add you to our flea market flips and eBay tips updates that we try to send weekly (sometimes life happens).  You can unsubscribe anytime. 
We Want to Hear From YOU!
Have you ever thought about flipping items for profit before? Do you currently do it as a main hustle or side hustle?
Related Posts
How We Made 12,200 in One Month of Flipping Flea Market Items
The Beginner's Guide to Selling on eBay
Does Buying and Reselling Take Advantage of People?
FOLLOW THE FLIPPING ADVENTURE: