Ready for eBay Managed Payments?
Well, ready or not, they are on their way! (And you may already have switched over).
Yep, eBay will no longer be using Paypal as their payment processor.
To be honest I was not excited about the announcement two years ago. But was even less excited when it was actually happening.
Who loves change?
Nope. Not me.
I've been using Paypal as my payment processor for eBay for almost 20 years now!
We are now a few weeks into the new Managed Payments system.
And you know what? It's not all bad. Like anything, there are pros and cons and things that will be challenging.
There are definitely things about eBay Managed Payments that I'm not thrilled out, but there sure are some great benefits to it that I'm surprised about!
With that said, and as much as I hate to say it, I think the pros may outweigh the cons in the case of eBay Managed Payments.
So let's jump into the good, the bad, and he ugly of Managed Payments.
EBay has assured its users that everyone will be switched over to this new system by the end of 2020, so there's no time like the present to find out how eBay Managed Payments will affect you and your business. This includes the positives and the negatives!
As of August 15, we switched to the new system and so far after a total of five transactions with the new system, I'm surprised by its benefits. With our limited experience with managed payments, we are giving it a thumbs up!
Time will determine if we change our minds.
So let's unpack the pros and cons of eBay Managed Payments.
Cons of EBay Managed Payments
No Immediate Payment Options
One of the great benefits using Paypal was the ability to access our funds immediately.
As an established seller, as soon as someone purchased an item from me on eBay, the money showed up in Paypal.
Not only did it show up, I could pull it out of Paypal as soon as it landed in our account.
This was great for our business, as most of the items that we sell are large, high dollar items that require freight shipping.
Freight shipping our items cost in the upwards of $100-$300 to ship. Using Paypal, we had immediate access to those payments right away. This allowed us to use the money to pay for our freight shipping costs and any shipping supplies needed to get our sold items to their new owners.
Now for the negatives. Unfortunately, and not without complaints, eBay Managed Payments has a 3-5 business day lag before our payments are deposited in our bank account.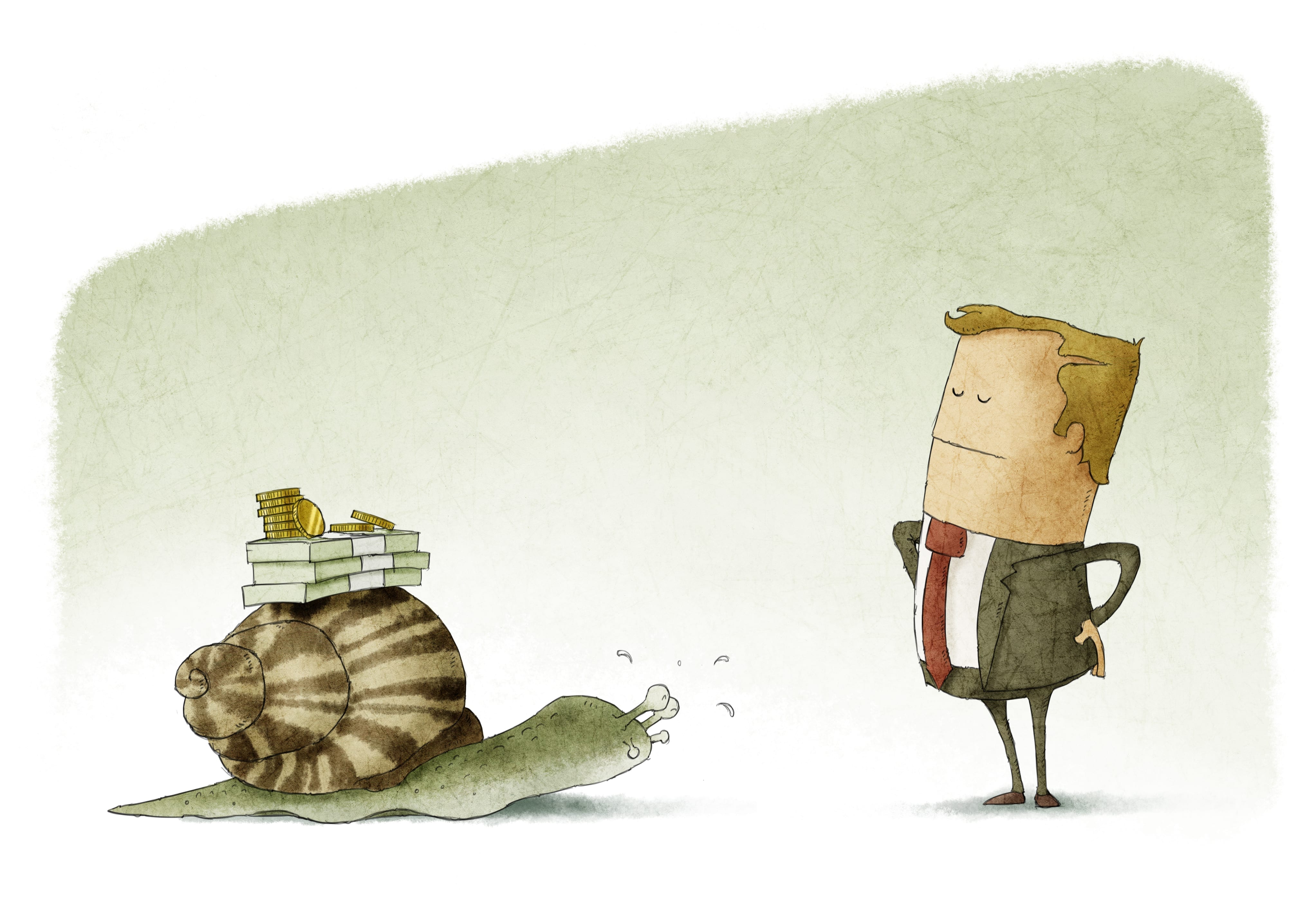 We have our managed payments set up to pay out to our bank account daily. But the payments we receive are for sales we made 3-5 business days before we get the money in our bank account.
Not ideal and this new way of doing business causes two concerning new problems in our business.
Delays in Our Handling Time:
Not having access to our funds immediately slows our shipping time. Plain and simple!
We will not be shipping our items out to anyone without having the money in our account. Often our eBay sales are large, expensive items anywhere from $1,000 to $15,000.
You can bet we are not excited about or even willing to ship something that expensive out without knowing we have the money transferred to our account.
We've had to make sure all our freight listings are set for 3-5 days handling time in order to make sure the money has been transferred to our account.
It would be disastrous if we shipped a $15K item out only to find out the buyer cancelled the transaction and the money was not transferred to our account!
Now we need to note that most of our large profit items are set to 3-5 days handling time already.
Most people expecting a freight shipment do not expect it the next day and know that it will take some time to put on a pallet to ship.
For our smaller items we still offer a 1-3 day handling time.
If you have any doubts about the money in your account you can always call eBay, (Or more recently have them call you), to verify the funds are there.
Paying Up Front for Freight Charges:
As most of you know, with our business model selling high-dollar, large items that need to be freight shipped, not getting our money immediately poses a problem.
Although freight shipping isn't as complicated as people think it is, there is a cost to getting the supplies together to build the pallet and the shipping can be anywhere from $100-$500.
This amount is included in the transaction for the sold item. So when we are delayed receiving it, we are stuck coming up with the funds before those funds are made available in our account.
When using Paypal, we had access to our funds immediately. When someone purchased our items, we could access the money right there. We have a Paypal credit card that we could access to purchase the pallet supplies and also pay for the freight shipping costs before shipping to the buyer.
Unfortunately, because of the 3-5 business day delay in receiving funds, we are stuck paying out of pocket.
Because freight shipping is a little more complicated than shipping Fedex or UPS, we get started on our pallets as soon as the sale happens. That way we can get the item out in a timely manner. This makes our customers super happy!
We don't want to stop this, so as soon as the sale happens, we are immediately preparing the pallet for shipment. In doing this, we like to purchase our freight shipping labels as soon as we can to upload the tracking number to the customer.
Due to the 3-5 business days delay in getting funds, we've had to make some changes in our business budget to have the funds available to pay for these things BEFORE we have the sale money available to us.
It's not ideal and the delay in receiving funds puts a damper on our bank account, especially when we are shipping multiple freight items. This is a new change for us and something that we have to adjust to in our business and plan for.
Complicated Accounting
Paypal was so simple and easy to use. Or maybe I was just used to using it and comfortable with it over 24 years. So many good benefits with Paypal:
Immediate access to funds
Paypal Credit Card for Easy Access
All Payments and Fees In One Easy Report
We loved the idea that after you get established, when you got paid, you had full access to the funds without delay. Paypal became our business account with all of our profits in one place.
We would use our Paypal credit card and use the funds available through Paypal for shipping supplies, freight labels, and anything else that was business related.
At the end of the year, we had one report to print with all of our purchases through Paypal, fees, payments we received, and much more. It was uniformed and easy to get the information.
We loved it and it made our life easy. (Except for that one time they tried to hold $25K of our money...)
Things will be a bit more complicated now with eBay Managed Payments. Instead of using Paypal's credit card and having access to the funds, we will have to open up a separate business account.
Nobody wants to sort through the craziness of sorting through eBay deposits in their regular bank account.
So we decided to open a separate online checking account with CIT Bank.
They have no fees (unless international) and you can get a debit card for your account (and no ATM fees). They have both website and mobile banking functions
We just recently started using it, but so far so good! (We did try 4 others before we settled on CIT Bank!)
The biggest drawback is you have to open your account with $100. Not the end of the world, but a little inconvenient.
Check out CIT Bank to use for your eBay account
Now I don't want you to feel discouraged by the negatives about Managed Payments. It's not meant to be!
Let's switch gears and get to the good part. Let's talk about eBay Managed Payment Pros – And there are a few good ones!
Pros of eBay Managed Payments
Less Fees
Okay, now this is a big one for us.
Who doesn't love saving money, right?
I cringe sometimes when I see how much my eBay fees are at the end of the month. It's great when we make amazing money, but it sure isn't fun paying eBay when the fees are due.
There's good news with eBay Managed Payments – It will cost you less!
Before managed payments, we would have two fees to pay: Ebay Fees and Paypal Fees. Combined it would be about 13%. We would pay eBay 10% for their part and almost 3% to Paypal for funding the transaction. When we bought a store subscription, it was around 12% total for the two as we paid 9.1% to eBay instead of 10%.
All in all, we expected to pay 9.1% to eBay with a fee cap of $350.
For instance, if we sold something for $4,000, we would only owe eBay $350. After the transaction was complete with Paypal, they would take their 3% of the $4,000 total.
We were pleasantly surprised after completing our first four transactions with eBay Managed Payments – We paid less – much less!
Because we sell such expensive items, the change in fees is a big game changer for us! We sold a large commercial stove for $2,800 recently.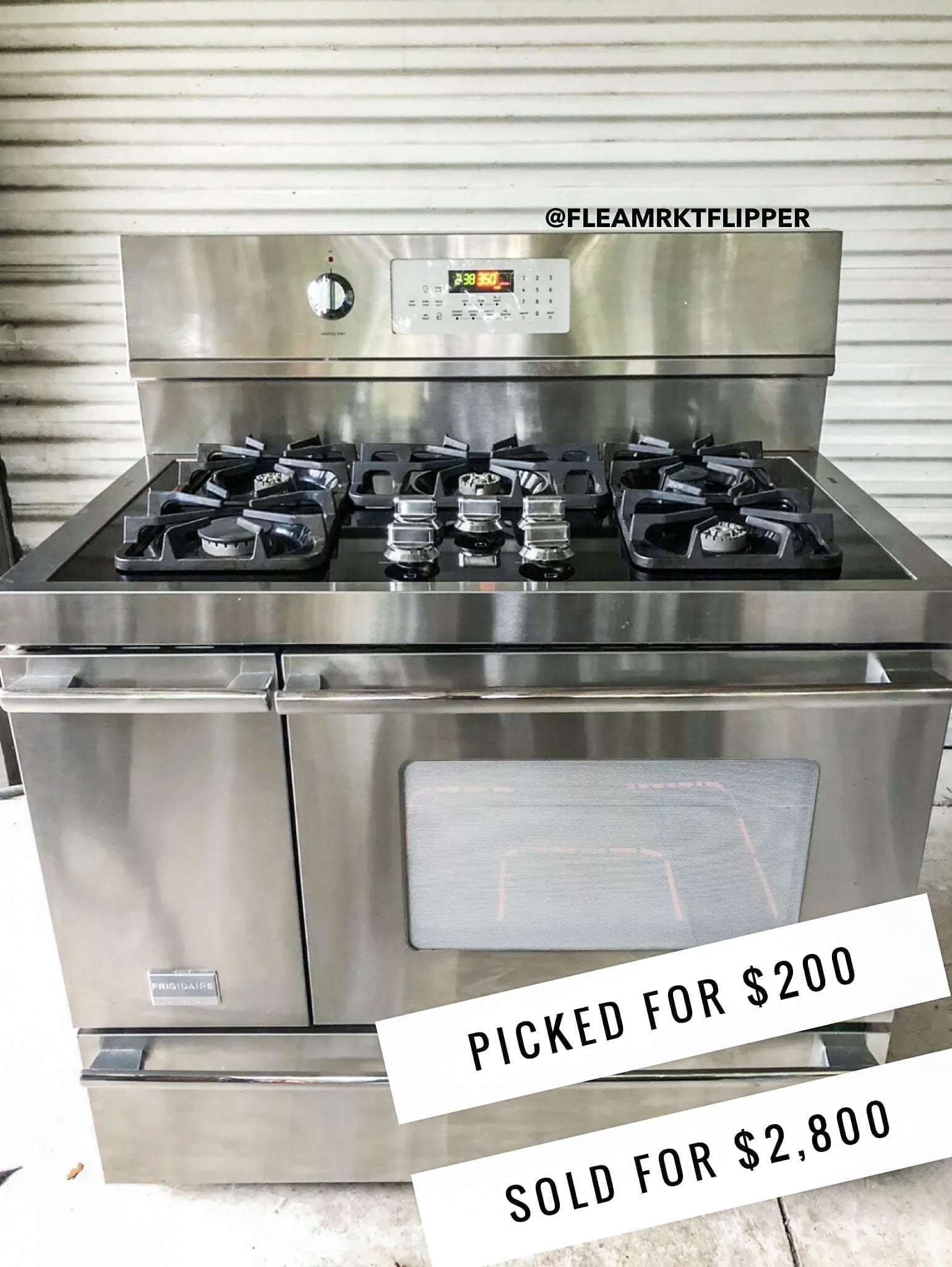 Using the old system, we would have paid $334 between eBay and Paypal feels. With the new eBay Managed Payments system, we paid $294! That's a savings of $40.
How the new system works is with a store subscription, we pay 11.5% (combined final value fees and payment fees) on the first $2,500 and 2.35% for the amount over $2,500.
Anything over $2,500, we pay 2.35% on the difference. This saves us quite a bit of money.
If you do not have a store, it's ok. You are still paying less! You will pay 12.35% instead of 13%. It's still nice to pay less.
Some of you may have heard of our bus wash. We have it listed for $15K. This can equal a lot of fees! If we were still on our old system, we'd pay $785 in combined fees. But we will save $217 with the eBay Managed Payments system paying only $568.
To put it lightly, we are thrilled by the savings and you should be too!
Saving money makes us happy and this is one of the best perks about this new system that we are really looking forward to!
More money in our pocket is always the business end-goal!
No Outrageous eBay Fees Billed Monthly:
As I said before, since we sell such large items, you can just imagine how much we paid in fees at the end of the month. Sometimes our eBay invoice would be over $1,000!
So at the end of each month selling on eBay, I would sometimes have a big surprise and I would often forget all about the eBay invoice in the excitement of my big sales!
But eBay didn't forget and at the end of the month, they would remove the fees from my Paypal account and it was a big hit.
One of the changes with Managed Payments is eBay now removes the final value fee at the time of the transaction.
This is very helpful for us and we really love this new change. We like to know our bottom line and having the money taken immediately helps us with that.
No more surprise $1,000 final value fees from eBay. It's all taken care of right at the time of transaction and that's the way I like it.
Now don't get too excited that you will never see another invoice from eBay. Subscription fees, ad and promotional fees, and fedex shipping fees will still be invoiced to you at the end of the month. But you will no longer be seeing large invoices that include final value fees!
I think that's a big plus and improvement to the whole selling experience using eBay Managed Payments.
More Options For Buyers To Pay
With eBay Managed Payments buyers have more options to pay. As a seller this is great because it increases your chance for the sale.
Buyers now have the option to use credit, debit, and gift cards; Apple Pay; Google Pay; PayPal and PayPal Credit). No separate PayPal account required – for buyers or sellers.
Convenience for Reporting
We talked about accounting being more difficult as a con to managed payments, but really that's only because we have to move from Paypal to a separate bank account.
Once that's set up, reporting should actually be easier because of having all the information in one spot in your seller hub.
Instead of having to break down eBay fees and Paypal fees in separate locations, it's all in one spot. (You will now get your 1099's from here too)
Streamlined Returns:
Along with Managed Payments, eBay announced they are working to streamline returns.
EBay is trying to make the process easier for the buyer and give them access to the shipping label immediately. We are still waiting to see how this plays out for sellers.
We do not accept returns as part of our business model and they haven't taken that option away.
You also still have the option to charge a restocking fee and charge the buyer with return shipping.
Nobody wants returns, but we all get them. If we can make the experience better for everyone, it will go smoothly. If the return process is less frustrating, we will protect our feedback and have a better overall experience and that's good for business.
Refunds & Claims Held From Pending Payments
With the new system having a delay in payments, you will have pending payments after each sale. If you have a refund or a claim made the money will be taken from your pending payments.
If there is no money in your pending payments then you will be charged by the payment method you have on file with eBay in 14 days.
This is not really a pro or a con, just a way of doing business. And it's worth to note because I was super curios how they were going to handle processing refunds and claims since it wasn't through Paypal anymore.
Our Take On Managed Payments
In conclusion, there are always pros and cons to everything. Educating yourself on the pros and cons that will directly affect your reselling business is crucial.
Check out the positives and negative, and anticipate changes you have to make in your business to help you make the negative aspects of the change less of an issue.
All in all, we expect to have some growing pains with the eBay Managed Payments and we will need to make some changes to our business.
But we are hopeful and we feel the positives of the change definitely outweigh the negatives with eBay Managed Payments and we will come out better on the other side!
I mean, who doesn't love paying less fees!
We want to hear from you
Comment below and let us know your questions about eBay managed payments or your experience so far.
Are YOU ready to start a flipping side hustle? Check out our FREE Intro Flipping Workshop HERE.
FURTHER RESOURCES
eBay Managed Payments Registration
Get a CIT Bank Checking Account
Free 5-Day Intro To Flipping Video Course
FREE Workshop How To Turn Your Passion of Flipping Items Into A Profitable Reselling Business
RELATED POSTS
Paypal Account Frozen? How To Get Your Funds Released
How This Mom Of 4 Quit Nursing To Flip Items Full-Time
Sell Unwanted Items: This Retired Navy Commander Made $250 Decluttering
How This Family Has Made $5,000 Flipping Used Items During Covid-19 Lockdown.
*This post contains affiliate links. Please check our affiliate disclosure for more details.