June 26, 2018

eBay Local PickUp: How to Prevent Being Scammed
eBay Local PickUp: How to Prevent Being Scammed
We get this question all the time: "If I meet a buyer for eBay local pickup, am I covered? Are they able to scam me because there was no tracking number for the item?"
Well, something similar recently happened to us, and we asked eBay the best way to handle it.
First let me tell you what happened to us this week, then we will dive into what you should do to cover yourself for eBay local pickup.
Some of you may have noticed that we sold this power wheel chair last week.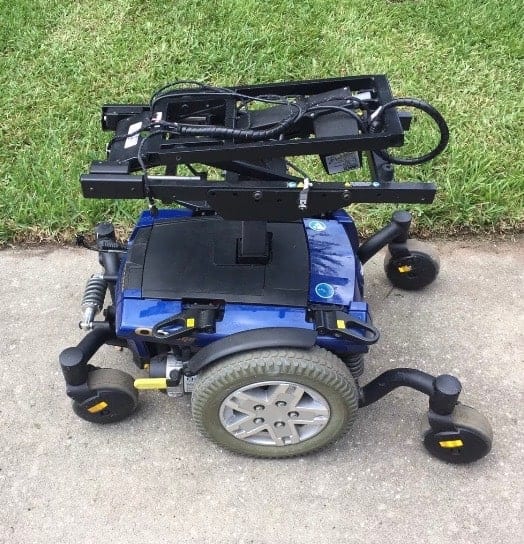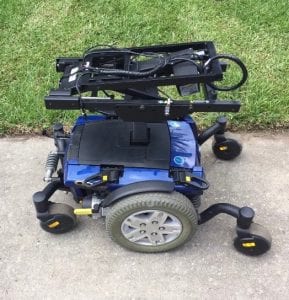 We sold it for $499 with $200 shipping. It turned out that the buyer lived about 30-45 minutes away, so I decided to hire myself to deliver it. 🙂
The buyer said I could deliver it anytime during the week because he would be home. I messaged him through eBay and told him when I was headed to his place. I drove to his house the first day and he didn't answer the door or the phone. I messaged him through eBay and still no response so I drove back home with the item. I didn't want to leave it on his doorstep without a confirmation of delivery.
I finally heard from him later that night and we decided on a time the following day.
The next day I drove back to his house to drop it off.
When I showed up, the buyer asked me if everything worked on the power chair.
I told him "no it was sold as not working, for parts." 
He told me to take it back because he didn't want it.
He was obviously new to eBay and didn't read the whole listing. So I loaded up the wheel chair and drove it back home.
On my way back home I called eBay and asked them if I could refund the purchase price of $499 to the buyer, but keep the freight charge since I spent two afternoons trying to deliver it to the buyer.
They responded yes.
This was the first eBay person that I spoke to about this matter and they were willing to help me out.
I know that many resellers state eBay is not in favor of the seller ever, but we have proved that wrong time and time again.
In this case the buyer made a mistake and should not have purchased the item since it was not what he really wanted. But at least eBay helped me out and I was not stuck having to refund him the item plus pay for gas, time and tolls on top of it.
It was a good thing for him that I actually delivered it myself. Because if I hadn't, eBay would have sided with me because I sold it As-is, for parts or repair, and wouldn't have made me give the refund.
So just know as a seller, you are protected by eBay in many cases. (It may require a few phone calls to make it happen).
While I had eBay on the phone, I asked them for the best way to deal with a local pick up (since it was a similar situation).
This is a question we get asked all the time.
Related Posts:
eBay Item Returned Damaged? Here's What You Should Do
How to Sell on eBay for a Profit
How We Made $6,350 in ONE Weekend Flipping Flea Market Items For Profit
Here is a a scenario that has happened to several people
-Item is sold through eBay for local pickup
-Buyer pays through PayPal
-Buyer picks up item.
-After pickup buyer states that item was never delivered.
-Since there is no tracking proof, eBay sides with buyer and refunds their money.
-Seller is out item. Buyer gets item and money.
This DOES NOT have to happen!
In the past I have always taken pictures of the item when it is picked up. Even the license plate of the person picking it up. But there is an even easier, more scam-proof way to get this done.
When I was on the phone with eBay I asked them about this exact scenario. They said "While with the buyer, sellers should have the buyer pull up the eBay app on their phone and click item received."
Seems simple enough.
Once the buyer clicks item received, then they assume responsibility for the item and it's no longer the sellers responsibility if it makes it home safe.
Which is exactly what you as the seller want and need!
We are here to help you be a successful seller/reseller! So if that is you, we would love to offer you our 5 day e-mail intro course HERE. This will also add you to our flea market flips and eBay tips- which you can unsubscribe anytime.
Have you ever been scammed before with a local pickup? Or is it something that makes you nervous? Comment Below!
eBay Local PickUp: How to Prevent Being Scammed
FOLLOW THE FLIPPING ADVENTURE: