eBay Item Returned Damaged? Here's What You Should Do.
One big concern many resellers or potential resellers have is getting an eBay item returned damaged from a customer or be a different item then they originally shipped.
Unfortunately some people do try to scam the system and send back their damaged items, but if the item is returned to you in a different condition then you sent it, you don't have to worry. You shouldn't have problems getting back the money that the item is worth.
A similar issue happened to us recently. Only in our case the buyer didn't pull a switch-a-roo. He returned the item because it didn't work when he received it.  (Valid reason for a return, and I thought it worked when I sent it out).
When I received the item back it was in all sorts of rough shape. He had put the charger back in the box without the proper padding and it was definitely tossed around and bent in on several sides.
Check out the damage on the box: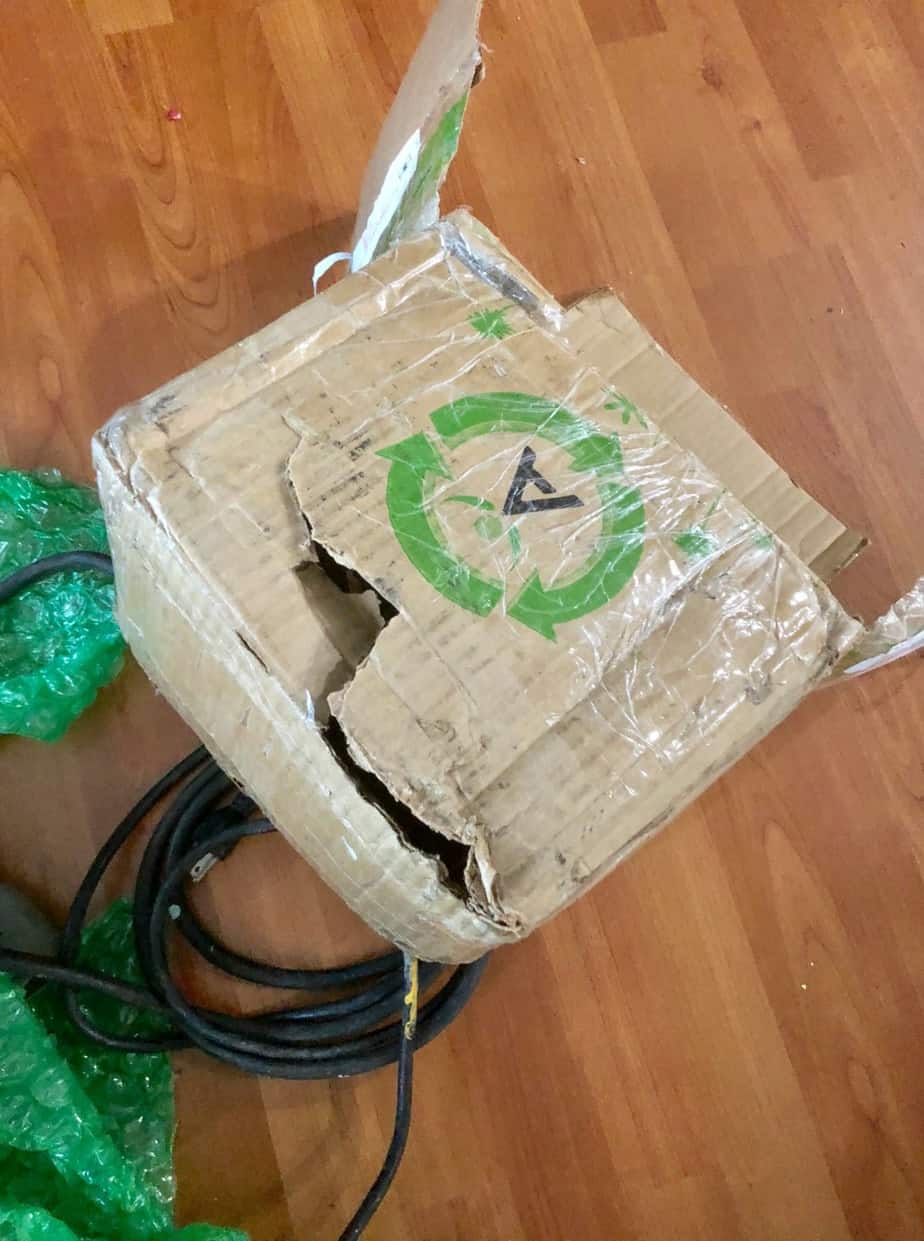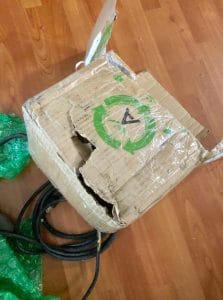 And there was damage on almost every side of the charger. Look at the metal bent in!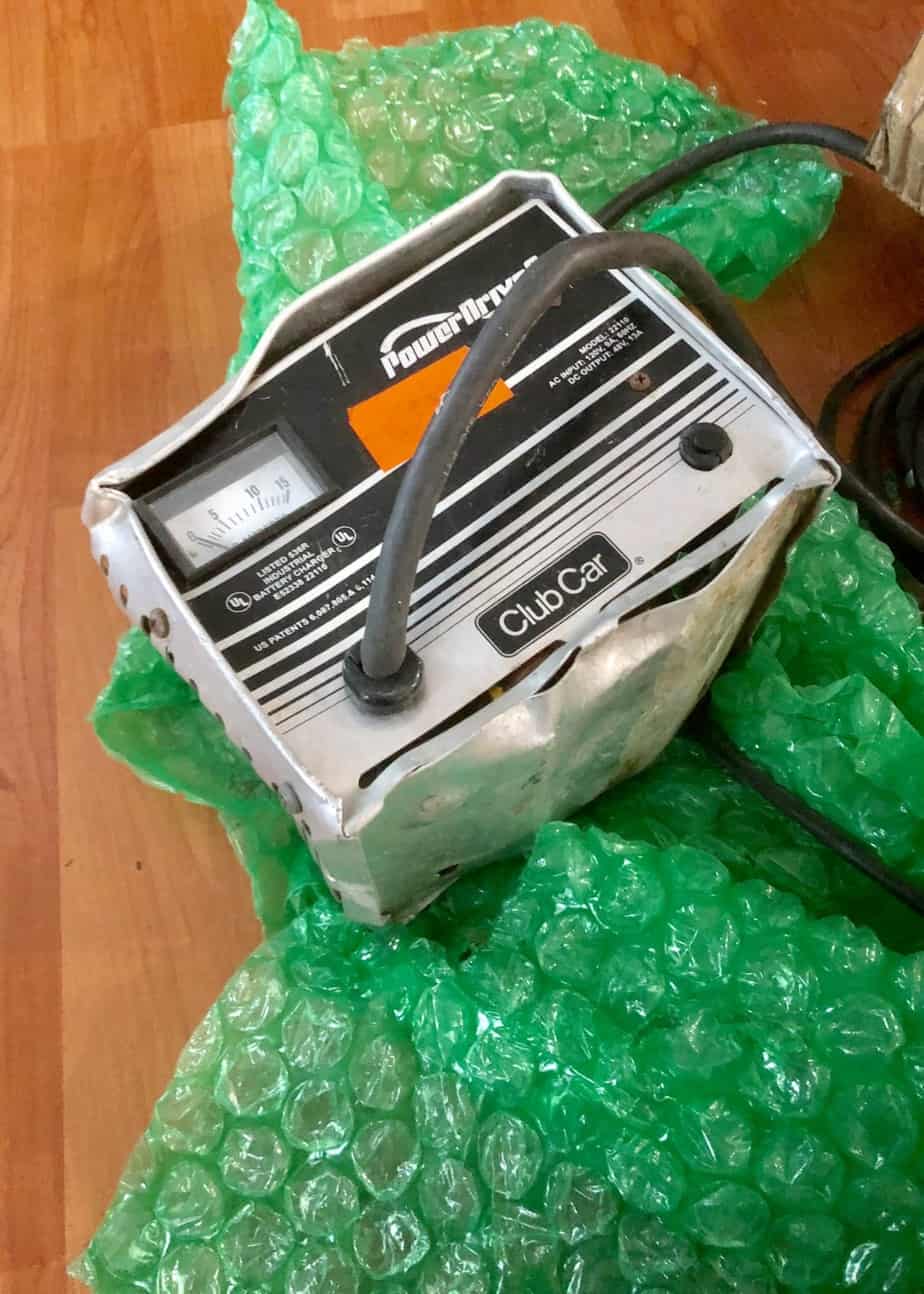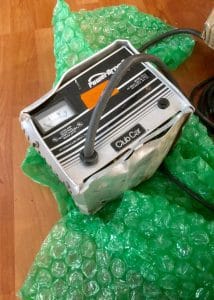 We called eBay (BIG KEY! Use the phone over e-mailing when you want a response), and told them the situation. They told us that since the item was returned damaged and not in the condition we sent it that they would chargeback the cost of the item.
And there not even any hassle. (which did come as a shock – we usually have to call 2-3 times to get something resolved)
So CALL eBay when something like this happens. And keep calling back if needed!
Related Posts
FedEx vs UPS: Which is Better To Use For Shipping
How to File a Shipping Insurance Claim if Your Package is Damaged
3 Ways to Save Money on Shipping eBay Items
I wasn't even expecting them to put the money back in my account right then. I was calling them to see what my options were.
Since the item was damaged in shipping, it's now the buyers responsibility to call the shipping company and get his money back from shipping insurance.
Since he didn't package it properly, he may not be able to collect the insurance. Another big tip – always use the proper packaging! Hopefully he will be able to. I sent him an e-mail stating to let me know if the shipping company needed to pick up the item for inspection so I could leave it on the porch.
Packaging guidelines for padding:
Most single items can be wrapped with 3″ of padding in a single box
If it's a non fragile item filling the box so their is no air bewtwen the item and the box  is sufficient.
If it's a fragile item, use a double box with 2″ of padding or fill in the first box and 3″ of padding or fill between the two boxes.
Does someone pulling a switch on you or having an eBay item returned damaged make you nervous to sell on eBay? Don't let it!
Fear of what could happen could be keeping you from making the income you deserve to make.
And if it does happen (this is the first one for us in years!), know that eBay should have your back.
Does eBay intimidate you? Grab our Beginner's Guide to Selling on eBay to help you get started the right way.
New to the whole flipping/reselling process? Jump into our 5-day e-mail intro course to see if this could be something for you. This will also add you to our flea market flips and eBay tips newsletter that we send out 1-2x most weeks. You can unsubscribe anytime.
Have you had an eBay item returned damaged? Comment below and let us know what happened and how you resolved it.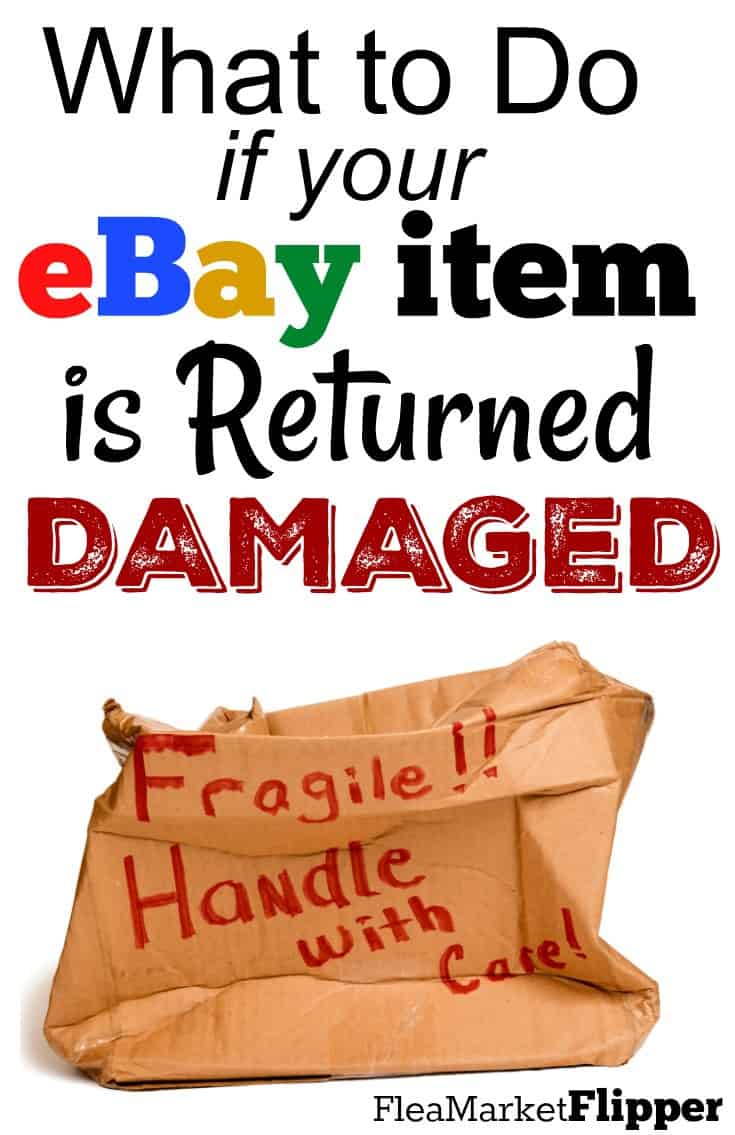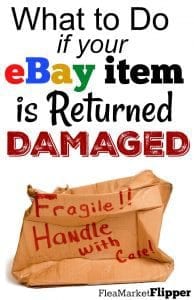 eBay Item Returned Damaged? Here's What You Should Do.