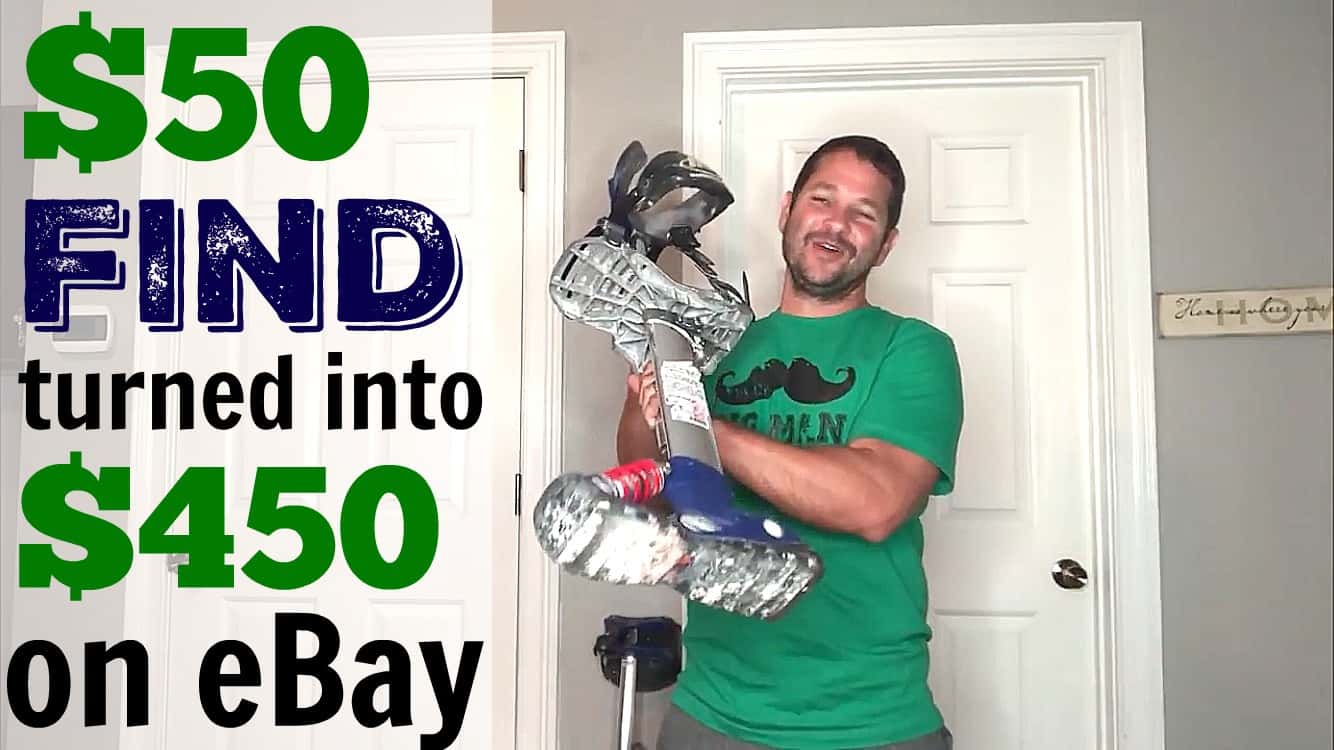 July 05, 2018

$450 eBay Sale From a $50 OfferUp Find
$450 eBay Sale From a $50 OfferUp Find
This week we had a great flip! We turned a $50 investment from OfferUp into a $450 eBay sale!
Sourcing items from my La-Z-Boy is one of my favorite things to do! I love browsing OfferUp, Facebook Marketplace, Craigslist and LetGO when I have a few minutes of downtime in my day.
I found these stilts on OfferUP for $65. I shot the guy an offer for $50 and he agreed to it. That evening I met up with him and picked up the stilts. (If you know an item is a good deal, you don't want to wait too long before you schedule a pick up time!)
Related Posts
How We Made 17,900 in One Month Of Selling Items on eBay
Using OfferUp to Find Great Items to Resell
Beginner's Guide to Selling on eBay
The next day I surprised the kiddos with the fun find..
As you see in the video we posted last month with the kids, I thought we would get about $350 for them, so $450 was a bonus!
These actually went overseas using eBay's Global Shipping Program. Shipping only cost me $18! I included free shipping with these so it will come out of our profit. (But $18 isn't bad!)
Breakdown of Profit
Sale of Item:$450
Item Cost: $50
eBay and Paypal Fees: $59
Shipping Cost: $18
Total Profit: $323
Not bad! And they were sold in less than a month!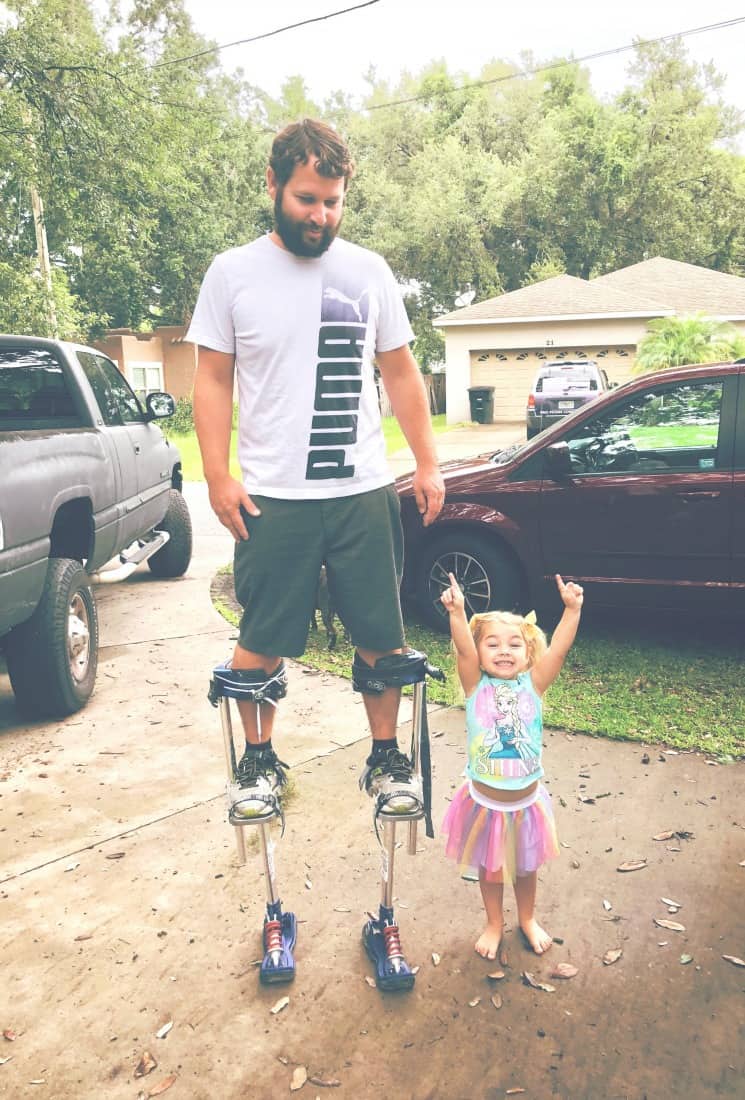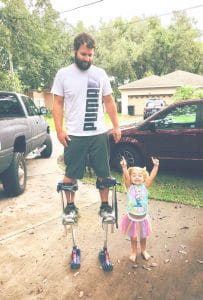 People ask us all the time if the eBay fees are worth it and we have to respond with absolutely.
Now do we like to pay them? Heck no! Who would?
But are they worth it for the reach? Yep.
We could have listed these stilts locally (and we usually do cross-post most items), but most likely we would have sat on them a lot longer and probably not made as high of profit.
Have you been thinking about flipping items for a profit? Enroll in our complimentary  5-day introductory e-mail course to get started. (This will also add you to our flea market flips and eBay tip updates that we send periodically. You can unsubscribe anytime).
And if you are super serious about making a good income from flipping items, then check out Flipper U! A start to finish all -inclusive course to teach you how to resell and make the most profit.
Are you a current flipper/reseller? Or are you wanting to get started? Comment below and share your story!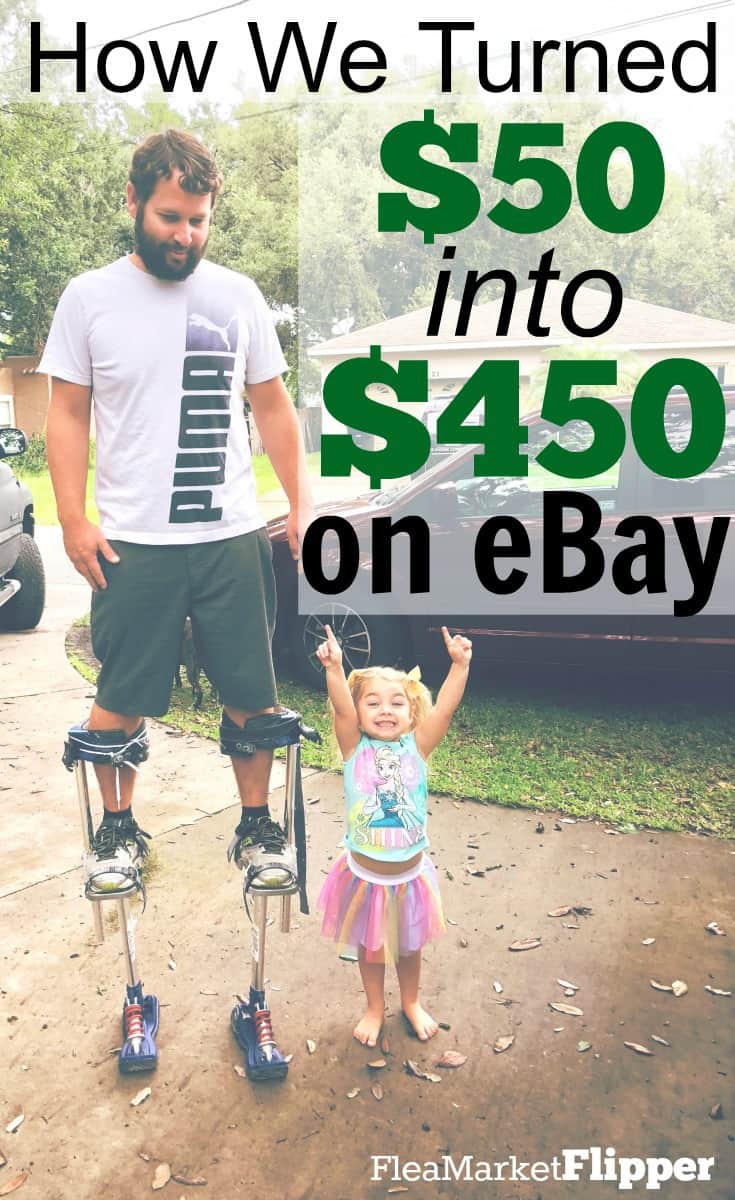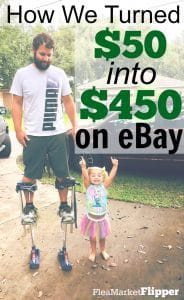 $450 eBay Sale From a $50 OfferUp Find
FOLLOW THE FLIPPING ADVENTURE: