I quit my 'real job' as a home insurance inspector, and was able to focus more time on my business of flipping flea market stuff.
We have accumulated a lot of fun items over the years, and realized I hadn't posted all of them. So I decided to put a little more time into posting more items which in turned a regular day into a great profitable day! a $1,200 day to be exact.
Two items made up this profit: a pitching machine and a Cadillac subframe.
The pitching machine I picked up from a yard sale for $30.  It wasn't posted yet because I really wanted to keep it for future fun with my kids.
But since the three of them were all 3 and under at the time, we decided we could sell it. I posted it on eBay and in 24 hours it sold for $600 (which included the shipping).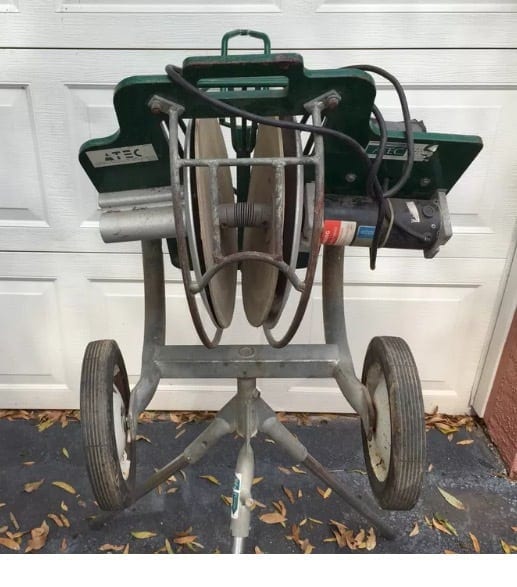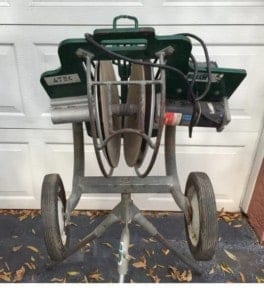 Pretty cool right?! Wouldn't you want to keep it too? Melissa reminds me regularly that I am in the business of selling – not keeping – so bye bye nifty pitching machine, hope someone has a lot of fun using you!
The Cadillac subframe was one part of about 10 that I bought from a vendor at the flea market.
He is a guy I buy from regularly who buys his items from unpaid storage units (like the show storage wars).
Some people ask me why I don't buy items from storage units.  I think it can be a great way to make money, I just don't want to go through the hassle of selling all the little things that aren't worth as much.
He sold all of the parts to me for $100, so I ended up paying about $10 for this piece. It sold for $800 (including shipping).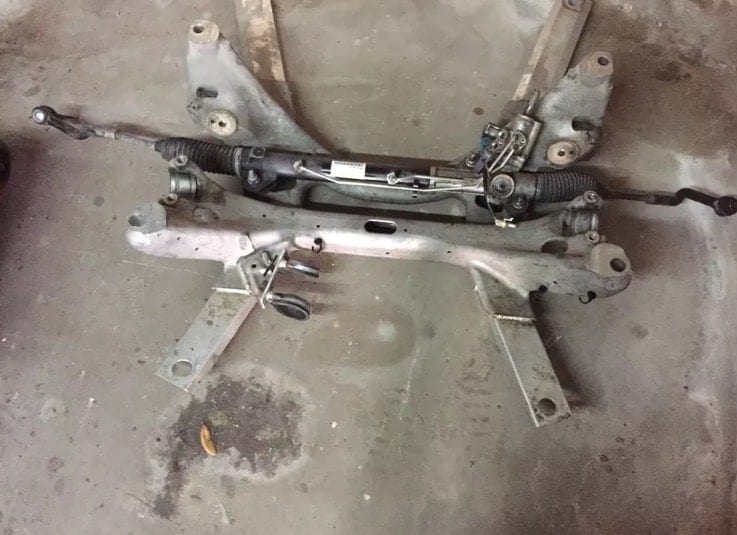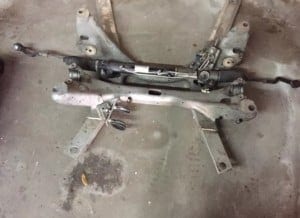 The shipping totals were just over $150, so I made over $1,200 on these two items. All-in-all one great flipping day!
How to Start Making Money By Flipping
The best thing about this side hustle is anyone can do it and you can start TODAY.
You don't need any fancy equipment, you don't need a college degree, and you certainly don't need a lot of money to get started!
The total made was over $1,200 with the two items above by only investing $40!
But you don't even need any money to get started.
Seriously. 
Check out the following steps to get started making money TODAY!
1.Go through your closet & check under the bed
I know this seems simple. But that is the beauty of this business! You can start making money right away because it's not crazy complicated.
Go through your closet and grab any clothes, shoes or accessories that don't fit anymore or that you haven't used in over a year. (Chances are if you haven't used it in over a year you never will).
Check under the bed for any items that you have just been storing and never using.
Might as well have the cash instead of the dust!
Just check out this bread maker that has been sitting in our pantry for 5 years now.
Melissa had every intention to make bread, but she used it a handful of times and it has been sitting collecting dust for over 5 years.
She decided to list it on Facebook Marketplace and eBay and sold it on eBay for $80.
$80 can do a lot more for us than a piece of metal with a dust layer on it can!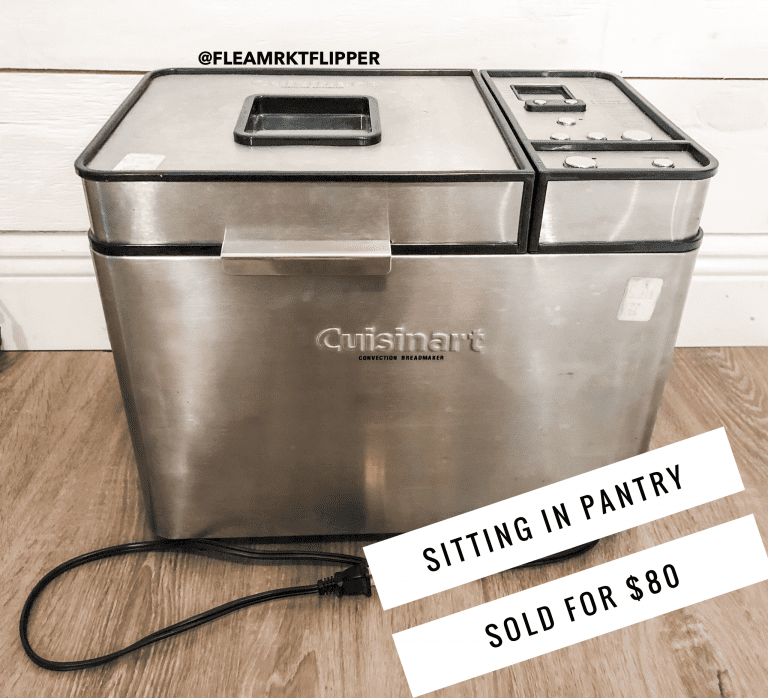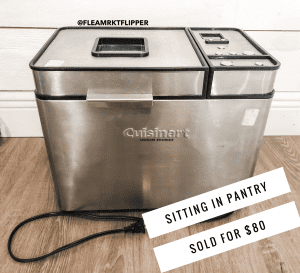 2. Pick out 3-5 items you can part with
I know it's easy to get attached to some items, but how much nicer is it to free up some clutter and have cash in hand instead?!
So pick 3-5 items that you can part with and set them aside to sell.
Don't get too ambitious to start – you don't want a huge pile staring you in the face that ends up paralyzing you from starting.
You can always repeat the steps. But start small.
3. Clean up your items
They may just need a quick wipe down or wash and they are good to go again.
Just be sure you clean them up a bit. A little elbow grease can make a difference in selling an item or not.
4. Take good pictures
No matter what platform you use to sell, you want to have good clean pictures of the item.
Pick a plain background and a well lit area. You don't need a fancy camera or lighting set to take good pictures. We use our
phones all the time to take pictures of our items. We have one wall in our place that we use as the background to take pictures of most of our items.
5. List on eBay, Facebook Marketplace or other platform
Everyone has their favorite places to resell. For some it's Poshmark, for some Mercari, for us it's mostly Facebook Marketplace, OfferUp, and eBay.
We sell about 80% of our items on eBay and the other 20% on Facebook Marketplace or OfferUp.
eBay allows us to reach A LOT more people than a local market so our items have a better chance of selling.
6. Start investing (not a lot!) in inventory to start making more money
Selling stuff from your house is a great way to get started with reselling.
But if you want to really make a significant income you have to start finding items to flip. But it's not as tough as you think and you don't have to spend a ton of money to do so.
(Remember the $40 it took to make $1,200?)
Start visiting a few local thrift stores, flea markets or use your local apps to find some great items to resell.
Your money is made in the purchase, so only buy items that you know are a great deal
It's not worth buying something for $10 to make $15.
Our goal is 10x our profits. So if we invest $10, we want to make $100 from it. That's a fairly typical flip for us.
Having a higher profit business model allows us to free up more time to spend with our family which is a huge priority for us!
Now time to go out and make some money!
Do you enjoy going to flea markets, thrift stores, and yard sales? Have you have ever thought about making an extra income from flipping used items? If so check out our FREE intro workshop to see if this could be a good fit for you!
I WANT TO HEAR FROM YOU!
Do you love flipping flea market stuff? Comment below and tell us what you love to sell!
Further Resources
Make Your First $100 Flipping In 7 Days (Free Video Course)
Free Workshop How To Turn Your Passion of Flipping Items Into A Profitable Reselling Business