Selling On Facebook Marketplace: How We Turned $115 Into $2,250 In One Hour
This past weekend was a good weekend to be a flipper! We sell about 85% of our items on eBay, but this past weekend was 100% selling on Facebook Marketplace.
The pros to selling on Facebook Marketplace are that it's local so you don't have to ship the items and there are no fees associated with it.
Some cons are since it's a local app, the items don't reach as many people as they do on eBay, so sometimes you have to lower the prices to get items moved. You also have to meet the buyers in person, which not everyone wants to do.
We cross-post a lot of our items on eBay & Facebook Marketplace to see where it will sell first. The listing fees are very minimal on eBay (and with a store many are free), and there are no listing fees on Facebook Market place (yet).  So it makes sense to post items on both platforms.
This past weekend we had two big sales come through on Facebook Marketplace in the same hour!
We took the kids to one of the theme parks in the morning for their Halloween event, and that afternoon we met with two different buyers.
The first item we sold was this set of teak chairs. I know you have heard us talk about teak before because we have sold it before. It's a wood that doesn't rot with water and can be brought back to life pretty easily with a little care.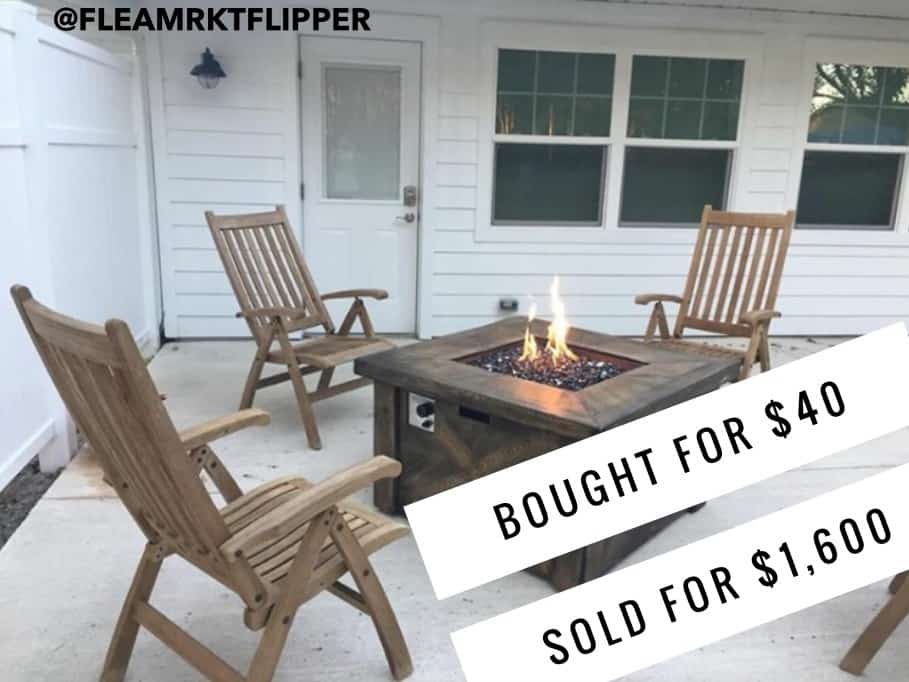 These chairs were Barlow Tyrie brand which is a high end brand. They retail for $800 per chair!!
We sold the set of them for $1,600. So the buyer got a great deal!
And so did we – because I bought these from the flea market for only $40! I actually bought 10 of them for $10 each. Then sold these as a set of four.
We did end up sitting on these for a while – both figuratively and literally.. haha. They sold after about 10 months of sitting on our porch.
The second item we sold was the stair stepper/elliptical machine we purchased at the 127 Yard Sale! We bought this in Crossville Tennessee at one of the thrift stores for $75! And sold it for $650 on Facebook Marketplace.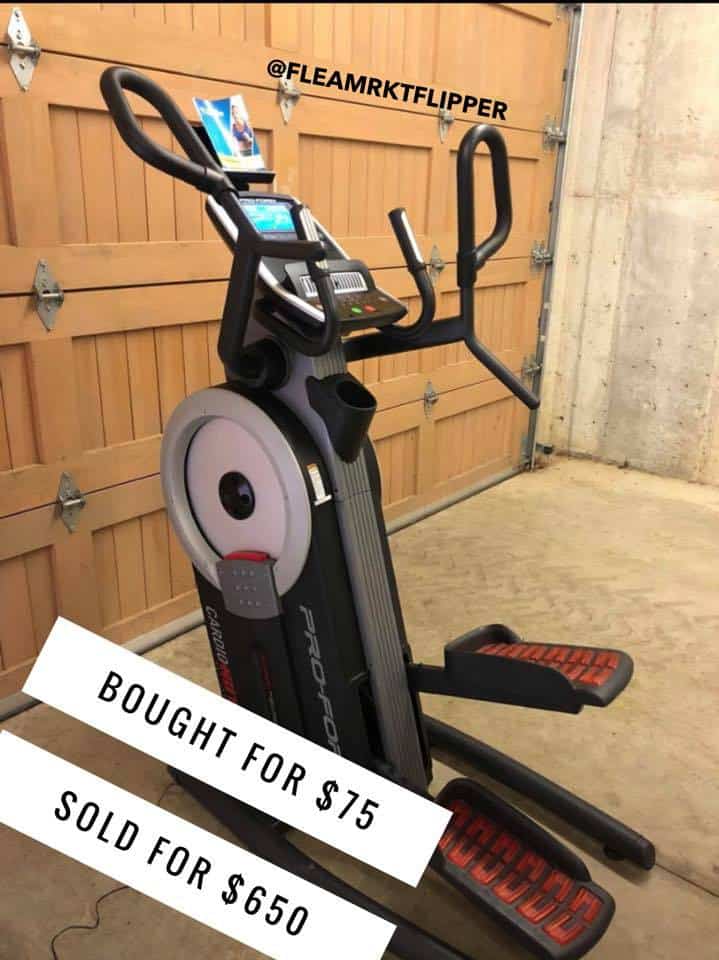 It was a pretty awesome afternoon! And we are grateful every day that we get to do this as our 'job'. 🙂
If you have thought about getting into flipping for a side gig, then check out our 14-Day Flipping Challenge! Our goal for this challenge is that by next week you can make your first $100 from flipping. This will also add you to our flea market flips and eBay tips updates. You can unsubscribe anytime. 
We want to hear from YOU!!
What is your favorite platform to resell items on? Comment below!
Related Posts
127 Yard Sale: 11 Tips For A Successful Trip! 
How To Identify & Restore Teak Wood
What We Flipped To Make $11,280 In Sales In One Month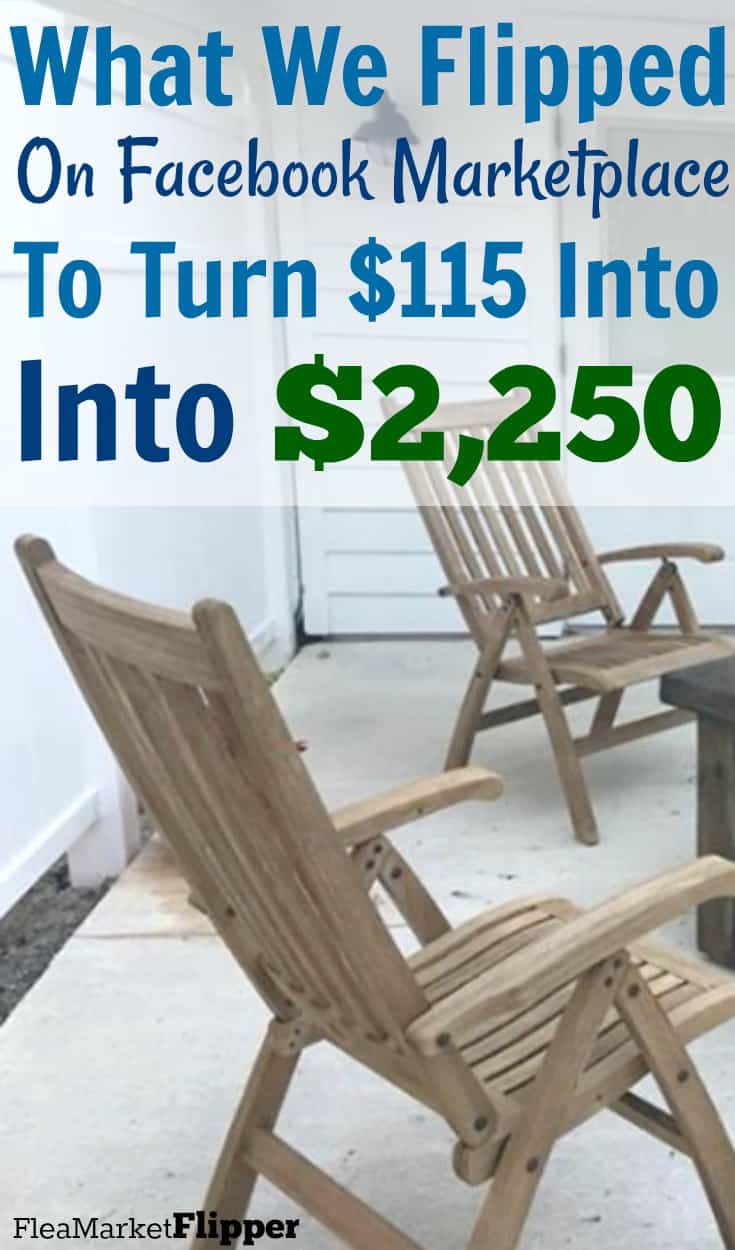 Selling On Facebook Marketplace: How We Turned $115 Into $2,250 In One Hour