We all need shoes, right? From every single walk of life and every different profession, no matter how young or old, everyone wears shoes.
Most people have multiple pairs of shoes.
People not only need shoes, but they want shoes for different outfits, special occasions, different colors, styles, and purposes.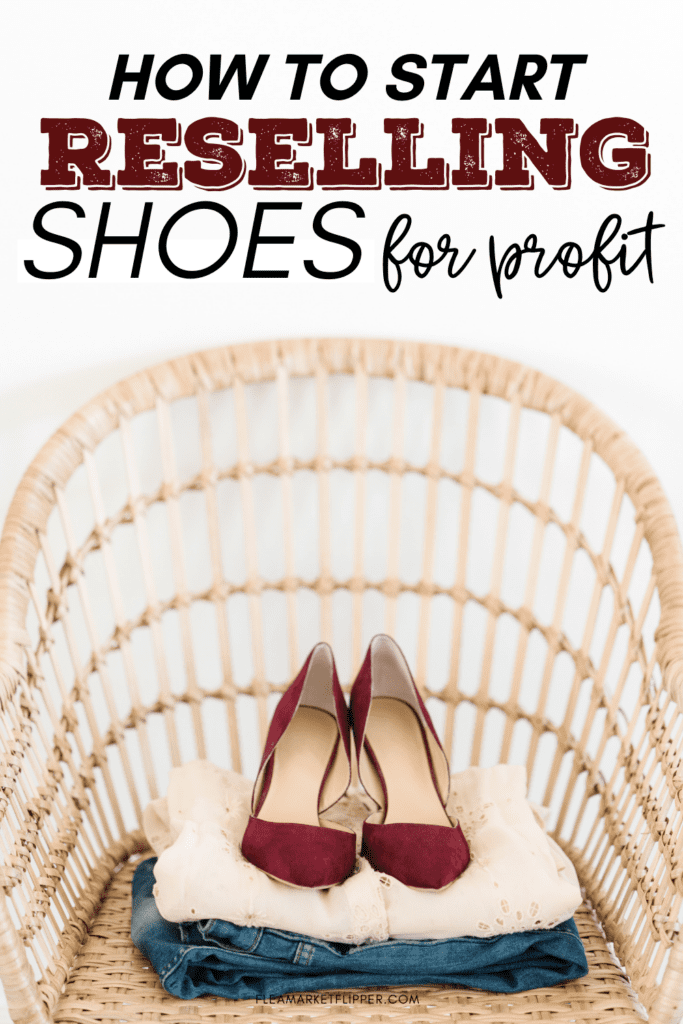 10 Reasons Flipping Shoes Is Great
Shoes will always be around
Used shoes still have a lot of value
It is easy to package and ship shoes
People are always looking for a good deal on high-end shoes
There are so many different kinds
You can spend a little to make a lot
They take up less space to store
Many People Often Have A Closet Full Of Shoes They Don't Wear
Maybe they bought shoes that don't fit, or after wearing them once or twice they decide they are not comfortable or they don't like them.
Someone else can use them and give them a new life.
Shoes are literally everywhere and most of them are still worth money when they are used.
Shoes Can Be Expensive
You can pay $400 for a great pair of dress shoes, $1,200 for a nice pair of cowboy boots, or $800 on women's designer heels.
People are always looking for great deals on good shoes. They are willing to buy used if they are clean and in good condition.
Selling shoes is a great way to add to your income.
Where To Find Good Shoes
The first place to start finding shoes to sell is in your own closet. When you are done in your closet, try your family and friends' closets.
If you're already out thrifting or going to garage sales, you're going to see shoes. Thrift stores are loaded with used shoes.
All of those shoes that sat in people's closets for years are now at the thrift stores.
At yard sales, you can often find some real shoe treasures as well.
Searching local apps can also produce some great shoes to resell.
Be Consistent
Plan to visit thrift stores a few times a week.
Build a good route that coordinates with where you travel so you can go during lunch or after work.
Go to some yard sales regularly and weekend flea markets when you can.
When you are consistent, you're going to hit the jackpot sometimes. Sure, you will come up empty a lot of times, too, but consistency is key.
Learn the store managers' and the employees' names, and get to know them. Let them know why you're doing this, and they will help you.
Whether you are selling shoes to pay off debt, help your family, or build a business, let the employees know so that when they see you, they remember you, and they are more willing to help you out.
Sometimes thrift store employees will give you discounts or save shoes for you. Build those relationships. It's worth it!
Buying Shoes
How do you know what shoes to buy?
Look for popular or well-known brands first.
The brand is the number one thing that people search for when they're looking for shoes to buy online.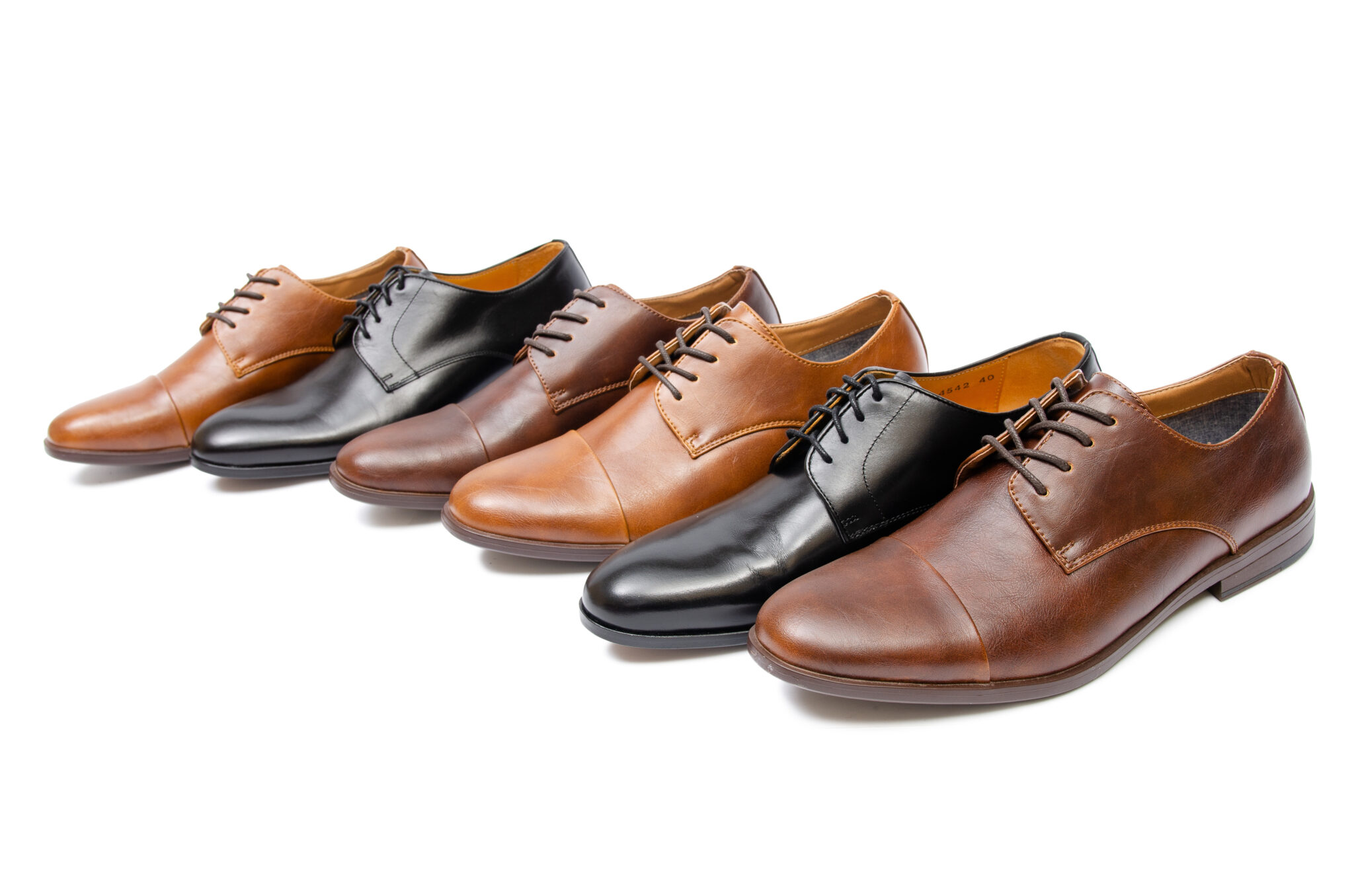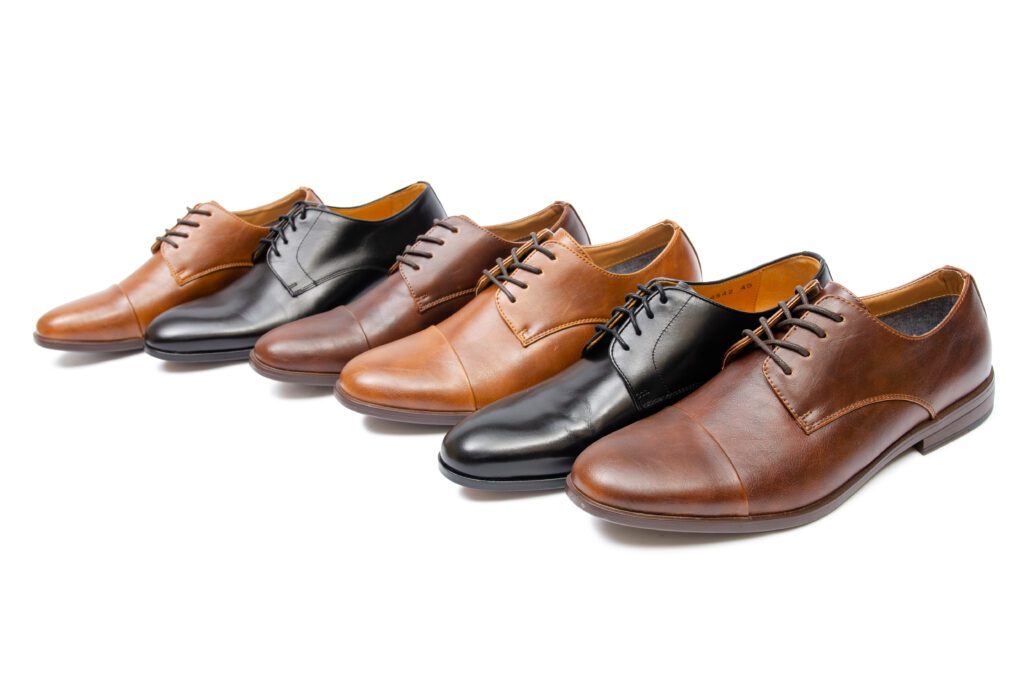 Knowing the brands that sell well online is the key. It's smart to have a list or a guide with you when you are shopping.
People are looking for certain brands, and those trends change over time. Generally, certain brands just do better online than others.
Having some knowledge about different types of shoes will help you. It could be a running shoe you know, or a weightlifting shoe, a training shoe, a cross trainer, a men's dress shoe, a women's dress shoe, or a formal shoe or a casual shoe.
It pays to familiarize yourself with characteristics, brands, types, and styles.
For example, women's dress shoes! There are a million different styles of women's dress shoes, but if you know what a platform is, what a wedge is, what a platform wedge looks like, what a clog is, what a high heel is, what a peep toe is, a slingback, and more, it will help you.
Tips on Selling Shoes
Google is your friend. You can Google Lens a shoe, and you might get information back on what type of shoe it is, and what style it might be. That can help you search the comparable sales to find out if that shoe has any value.
Make sure to authenticate brands. Do research on common high-end brands and their fakes to make sure you get the real thing. Some brands are often faked, and you can't sell fakes.
Make sure the shoe has a size. If you can't find a size, don't buy the shoes.
Check for damage. Take the shoe, fold it in half, then twist it hard both ways. This is called the "bend-flex test". If nothing breaks or comes apart, you're probably good.
Sometimes shoes sit in somebody's garage or closet, they are improperly stored, and the material will degrade and fall apart. The last thing you want is the shoe to fall apart the minute somebody puts it on, so this test helps you check for that.
Smells. Don't worry about what people think when you're sniffing shoes at a thrift store! If it smells like smoke, don't buy it. If it smells like a cat or dog, maybe don't buy it, unless you are confident that you can get the smell out.
Cleaning Shoes
Basically, you just need to make the shoe look like it's clean. You don't have to make it look new. You just want to make it look like something the buyer would want to wear at your price.
If there's any soil on the inside, try your best to clean that up and disinfect the inside so that the shoe doesn't stink, and then take pictures of it.
All you need is microfiber cloths, old t-shirts, and a cleaner.
A good cleaner is called EZ Cleaner available on Amazon. Dilute the cleaner before using. It's safe on just about everything.
You can use it on all kinds of leather. You can even use it on suede if you know what you're doing. You can use it on sneakers, any part of the sneaker … the soles, the uppers. It's very safe.
YouTube can be your best teacher. Chances are if you're wondering how to clean a certain material or a certain type of shoe, there's a video of somebody doing it on YouTube.
Taking Pictures
You don't need an elaborate or a complicated setup for this. You can use your phone and natural light to take good pictures of shoes.
You want a clean background, preferably a smooth background where there are not a lot of edges and shadows.
You can use cheap lights and a white background to get started.
Photograph all parts of the shoe, sole, tag, and size. Use all of the pictures you are allowed in a listing.
How To List Shoes
Now that you've got your shoes clean and you've taken great pictures, you are ready to list.
The first thing you should do is find a comparable sale, either sold or a current shoe that's selling that's similar to the one that you have on eBay.
On eBay, you'll see a button that says, "Have one to sell, SELL NOW"
Click that button, and it'll bring you to a page to build a listing, and it'll have the old title from the other seller.
And you'll be able to import your pictures and a lot of the item specifics will be filled out for you.
You'll need to change the title, size, color, etc. to match your shoes.
Be sure to list any flaws, be specific on color, and just be very honest with the condition.
Condition is really important on shoes. The buyer is probably going to read the condition description before they look at the pictures.
Shipping Shoes
A lot of shoes can fit in bags, poly bags, bubble envelopes, or padded flat rate envelopes.
Padded flat rate envelopes are shipping in the mid $8 range and those fit sandals, women's shoes, and smaller men's shoes.
With the larger boots, like cowboy boots, a 12 x 16 x 8 fits most, except for the tallest, fanciest womens' boots or huge-sized mens' boots.
It is not recommended to throw the shoes in a box so that when the buyer gets it, they're just rattling around in the box. Use something like packing paper to secure the shoes.
Now, if it's an expensive shoe, like a leather dress shoe or an exotic shoe or a high heel, you really want to protect the shoe with some padding, like some extra paper. Protect the toe, protect the heel. Protect the high heels.
That was a simple run-down of shoe selling. If you want to dive deeper into reselling shoes, check out the Shoe Flipping Workshop we did with the shoe master Beau Hunter!
Selling shoes is a great way to bring in extra income.
FURTHER RESOURCES
Download These 47 Household Items To Resell TODAY!
FREE Workshop How To Turn Your Passion of Flipping Items Into A Profitable Reselling Business
RELATED POSTS
Promoted Listings On eBay: Is It Worth The Money?
Reseller Taxes: What You Need To Know (From A CPA)
How To Combine Shipping On eBay