Dustin Heiner with the Successfully Unemployed podcast interviewed us several years ago on his show to share how we grew our reselling business to over $100,000 annually.
Dustin Heiner with Successfully Unemployed helps people find real estate and properties and invest in them. And he interviewed us as kind of a way to quickly come up with a down payment. We buy used items for cheap and sell them on eBay for more money. Flipping is a great way to save up for a down payment.
Take a listen to the episode to learn how we got started, and how you can get started flipping too.
Is Flipping A Ton Of Work?
It depends on what we find. Sometimes we find items that don't need any work at all. We turn around and resell them.
We found five teak chairs sitting by the side of a dumpster that somebody threw out because they looked worn, but they just needed to be cleaned. And they were valued at over $1,000 resell price.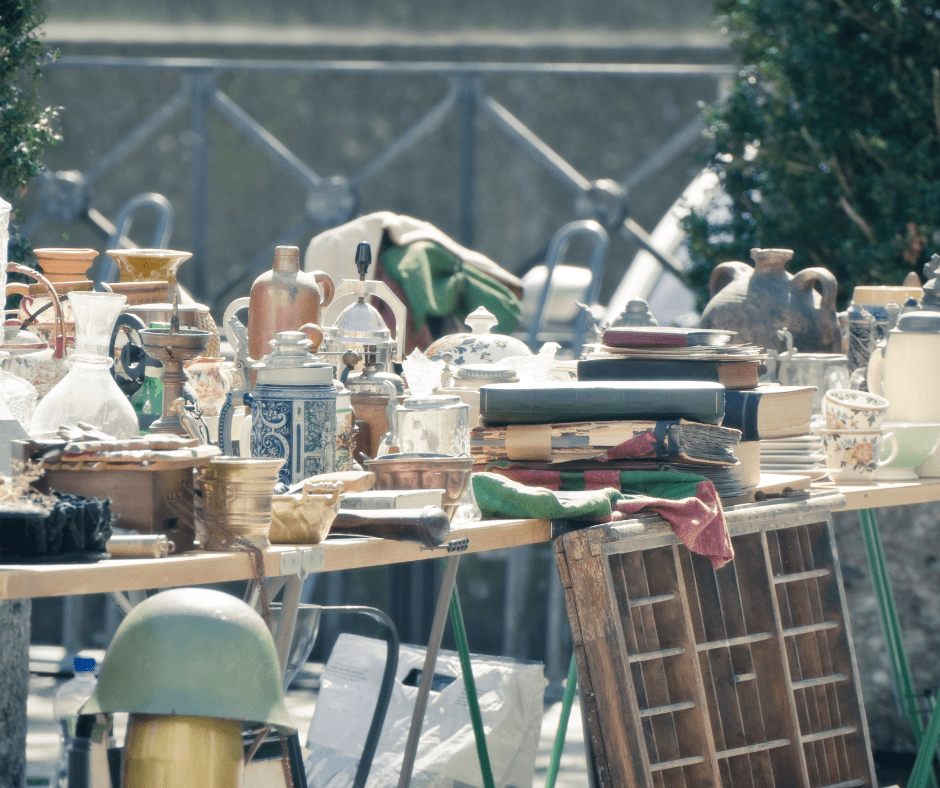 Do You Learn As You Go?
Yes, and it's a lot easier to learn nowadays with a smartphone. You are able to look up the item and its features to see whether it is actually worth buying and selling.
How Did You Get Into Flipping?
It started out as a side hustle. When we got married, Melissa married into it. I grew up looking for stuff at yard sales with my parents. It was always a hobby and a side income for us. 
They modeled that to me. I did it as a side income when we got married. Anytime we wanted to go on a vacation, I went and found items to sell.
When Melissa got pregnant with our third child she decided to stop personal training and I found out my job was cutting health benefits, which was the real reason I was there. We went all in on the business at that time.
We were averaging $42,000 with 5-15 hours a week on part-time flipping, so we knew the numbers were there. Our first year we did $130,000 doing this full time. We try to 10x our profits.
How Do You Deal With Taxes?
We pay income taxes and sales tax. eBay takes care of sales tax. When you're self-employed we can write off so many expenses because it's our business, such as gas to go sourcing.
What Apps Do You Use?
Facebook Marketplace, OfferUp, and Craigslist are our top three apps for sourcing items. Of course, we sell on eBay mostly. We sometimes sell locally on Facebook Marketplace.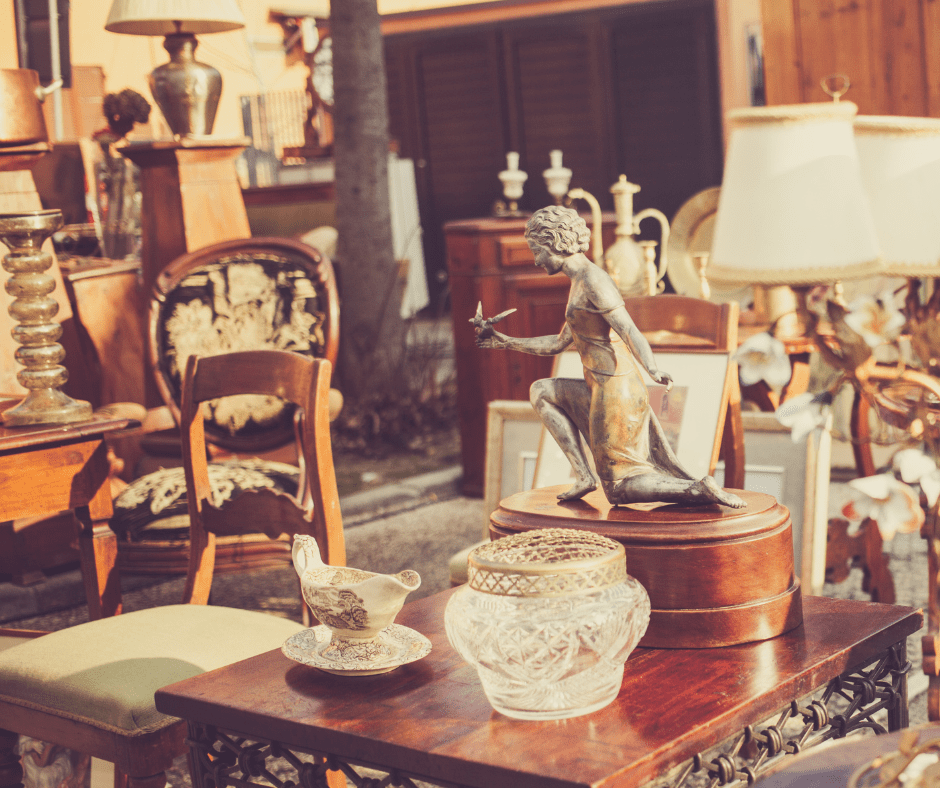 How Could Someone Get Started With A Flipping Side Hustle?
For us this was a side hustle and I had experience in it. If you don't have a side hustle, think about your passions or your hobbies and maybe that's where you start. Then you can put a game plan together. For us, we knew we enjoyed flipping and wanted to figure out how to scale that to go full-time.
For people looking to get started with flipping, just get started with stuff around your house. Find items you no longer use and list those while you're learning the process. Most people have a lot of stuff around their house that they need to get rid of, and it's the easiest way to get going. Before you invest money make sure it's something you're interested in. You can also get free stuff by walking around on trash day and seeing what items people are putting at the curb.
How Often Are You Sourcing Items?
One of my main contacts picks up items every week and lets me know about them. We look for free items on trash days in our neighborhood. When I first went full time flipping, I was at the flea market every week looking for items. You don't always find something, but if you go consistently to look for items, you will find them. Building relationships is huge and so is consistency.
Show Notes
Successfully Unemployed Podcast
Follow us on Instagram: https://www.instagram.com/fleamrktflipper/
Check out our FREE Workshop: https://courses.fleamarketflipper.com/flipper-university-workshop-webinar
You can find us at: https://fleamarketflipper.com/
FURTHER RESOURCES
Let Us Find High Profit Items FOR You!
FREE Workshop How To Turn Your Passion of Flipping Items Into A Profitable Reselling Business
Download These 47 Household Items To Resell TODAY!
RELATED EPISODES
10 Life Hacks From Flea Market Flipper
How To Price Your Items Right, So They Sell On eBay