Funny Yard Sale Signs
Who doesn't love a great yard sale?! We sure do! And we love it when we spot some funny yard sale signs.
We love hunting for treasures at different sales (we do the drive-by to see if there is anything good), and have also enjoyed the profit from hosting our own.
One thing that is crucial for getting people to any yard sale is having good signage. We do a decent job with large and bright signs for our sales – but it's nothing as creative as these awesome signs!
Maybe these will inspire you to try some of your own funny garage sale signs.
20 Funny Yard Sale Signs:
1. Of course everything for sale is classy.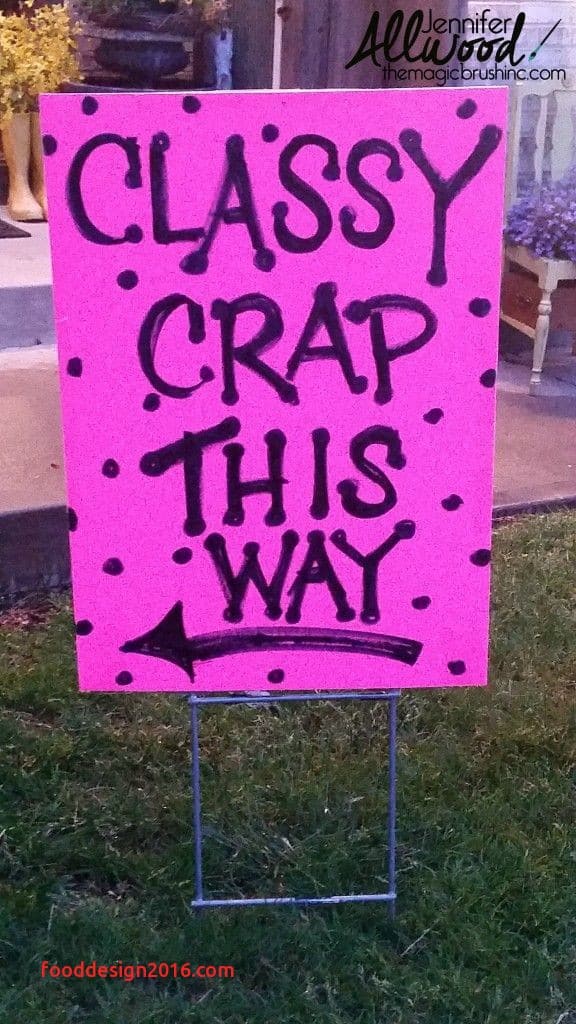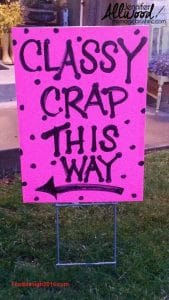 2. Yoda says stop at this sale. So you must.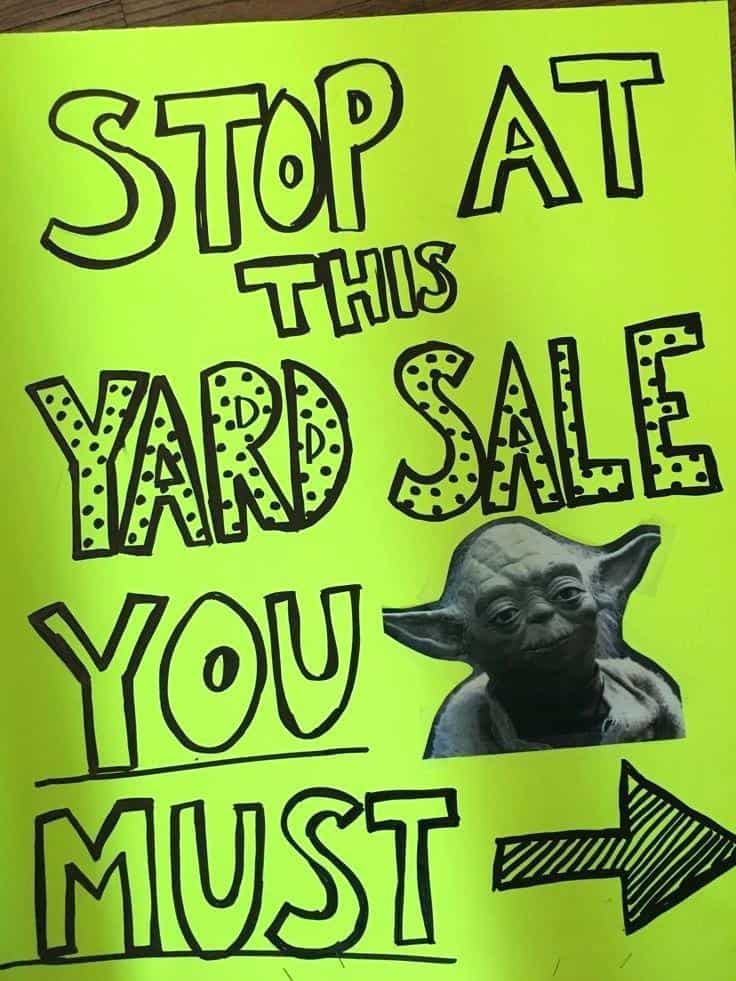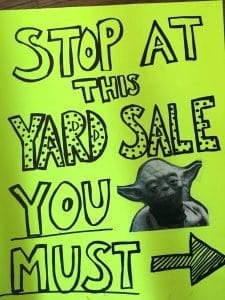 3. Almost as cheap means good deals ahead. 😉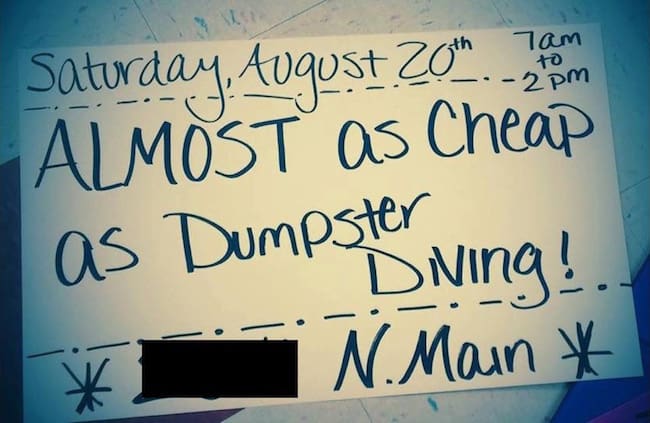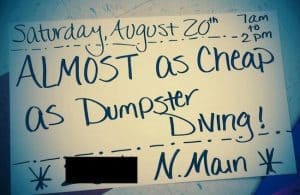 4. Or my wife is making me sell stuff..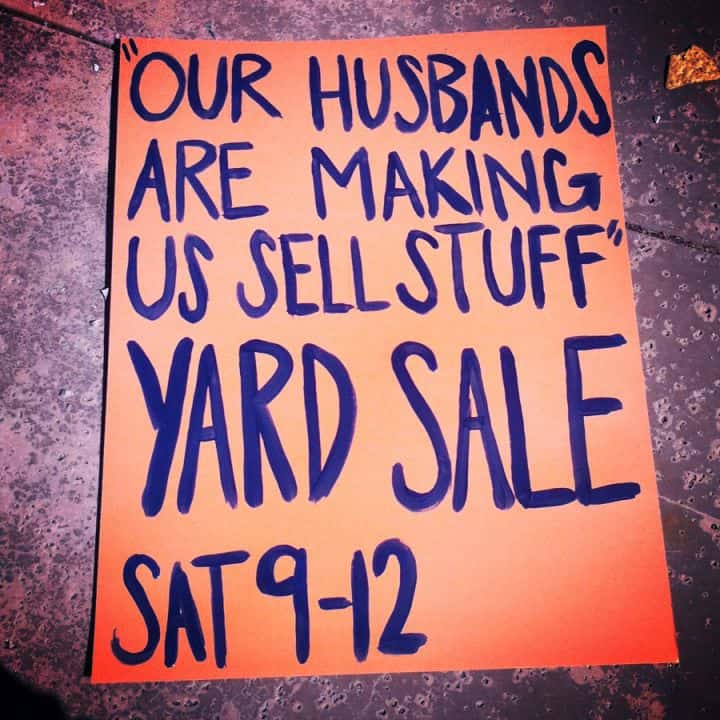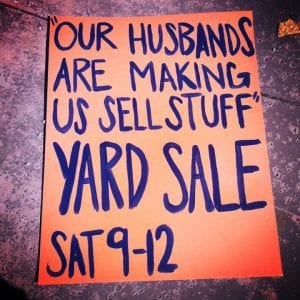 5. Chocolate = good yard sale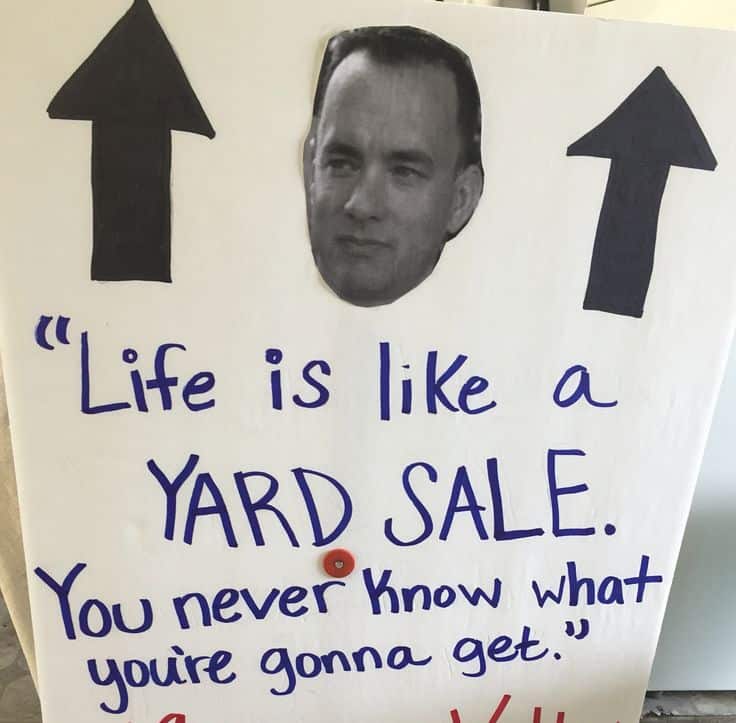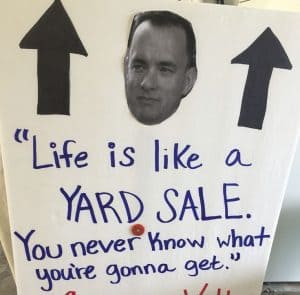 6. Shut up and take my money!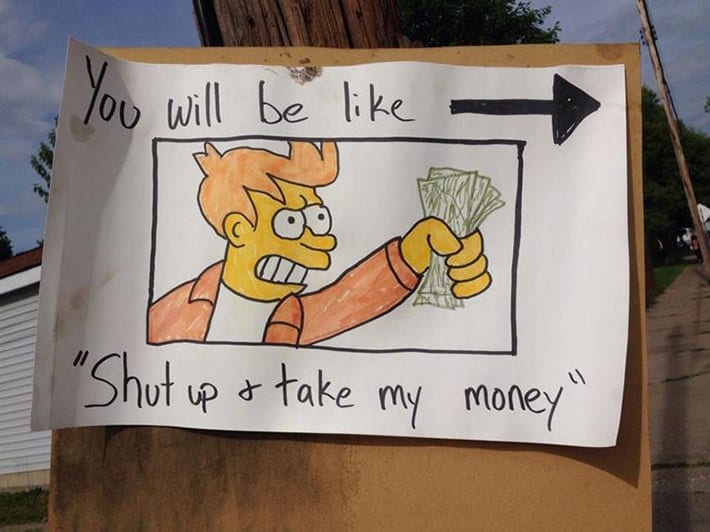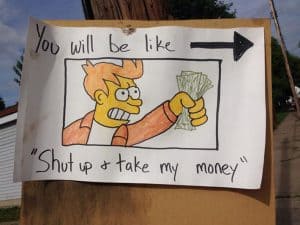 7. Well Batman says to do it so…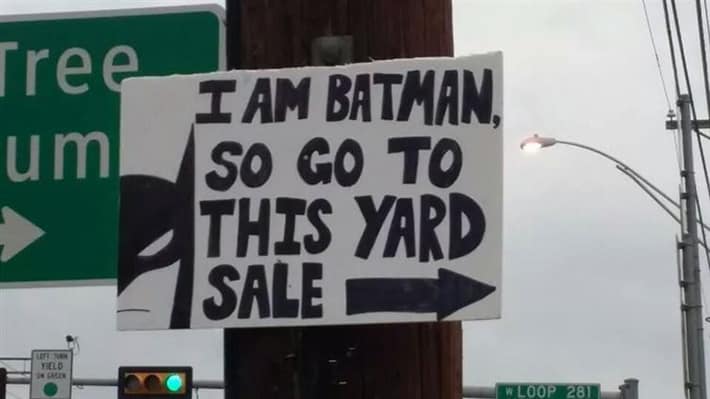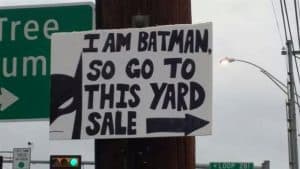 8. Yes! Mr. T! (80's kids unite!)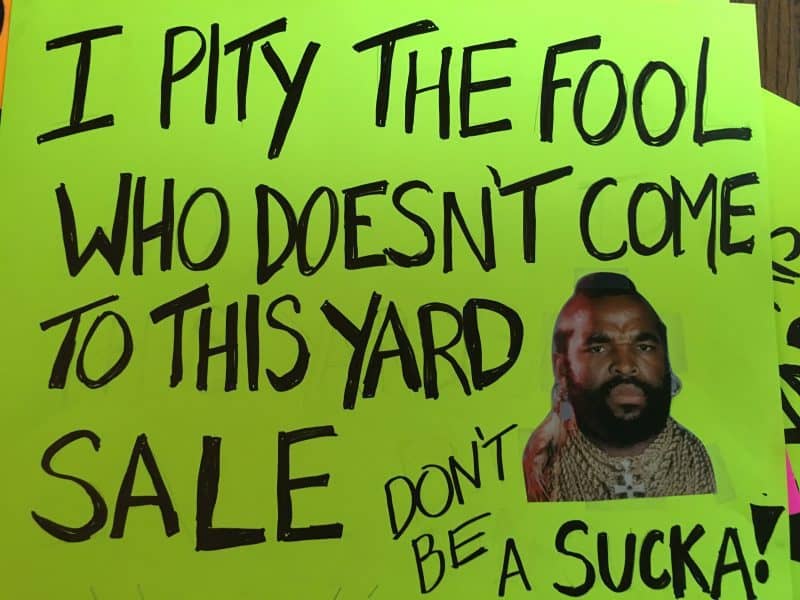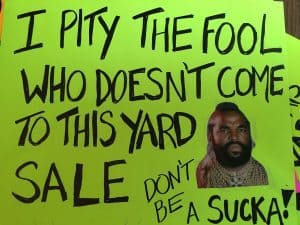 9. Free beer will always get more people to your sale. But beer at 9am?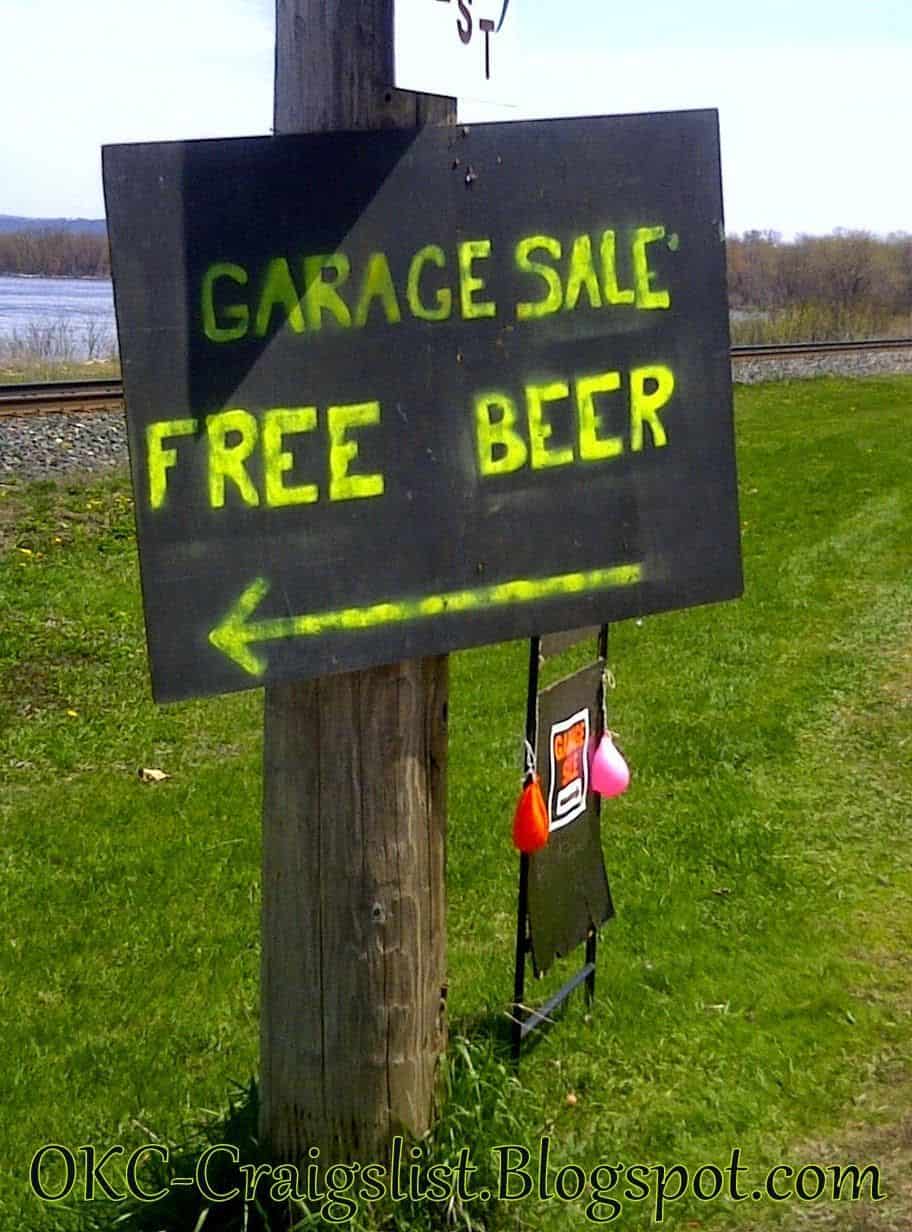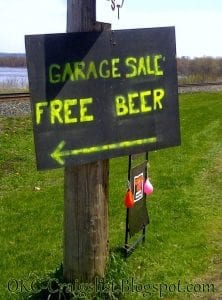 10. These Crap Signs are actually available to purchase on Amazon! (who knew?)

11. Yes. Where are my 90's friends at?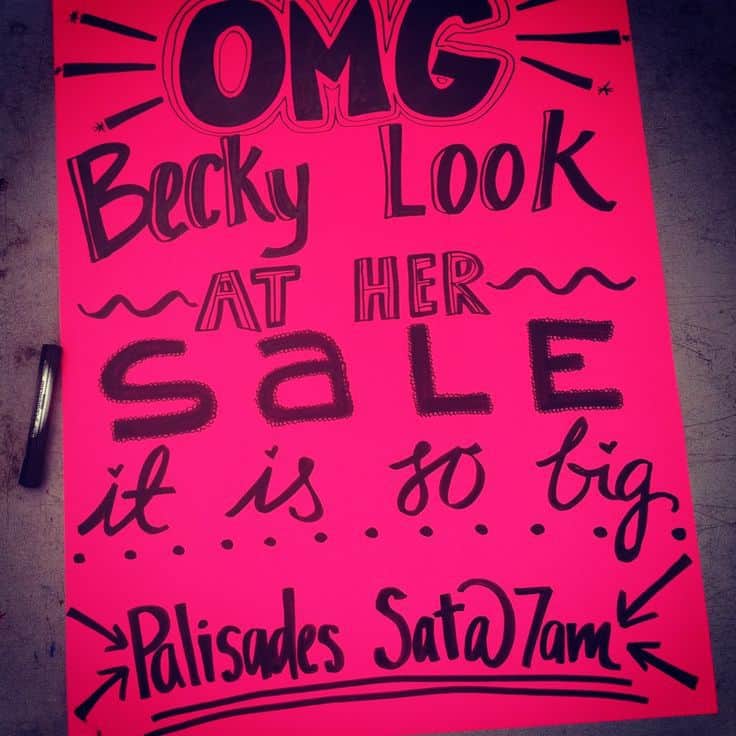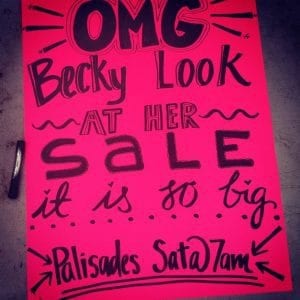 12. Again with the Big Sales.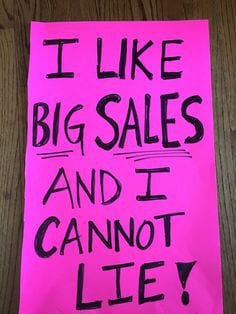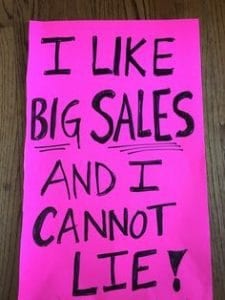 13. But when I do…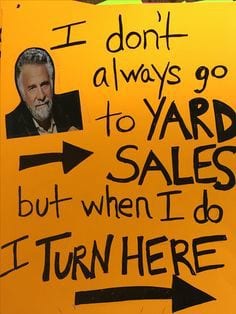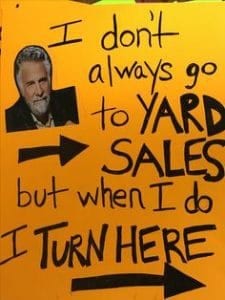 14. Again. You had me at 80's.. Thank you Lionel!
Of course we are always looking for a deal! 🙂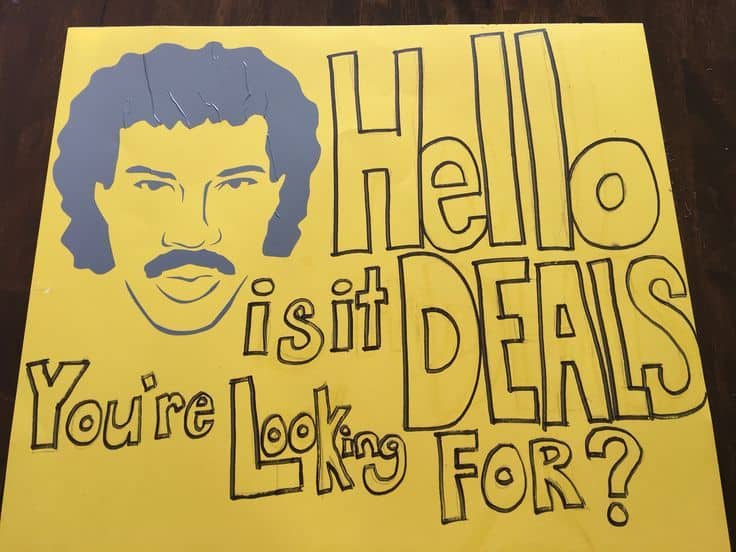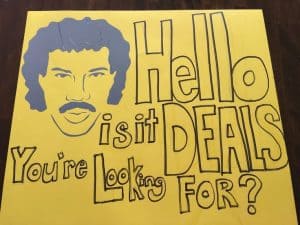 15. Unfortunately not all relationships turn out well. Hopefully she made some money on this sale!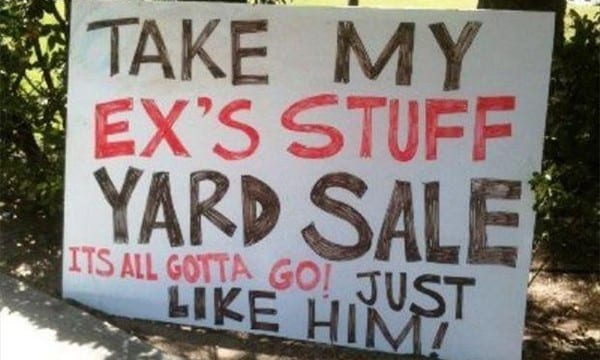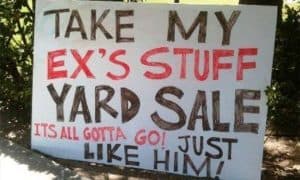 16. Looks like these sign writers could use a proofreader.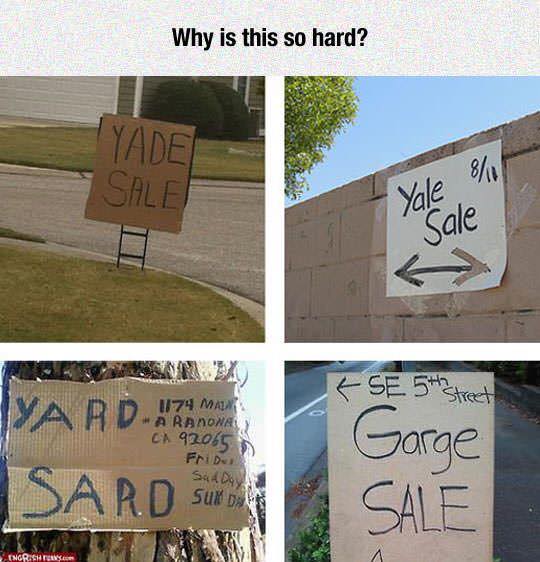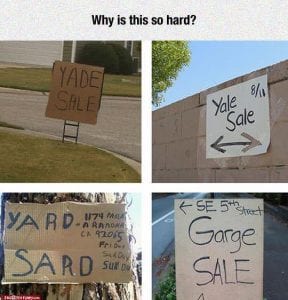 17. Junk? It's not junk… Ha.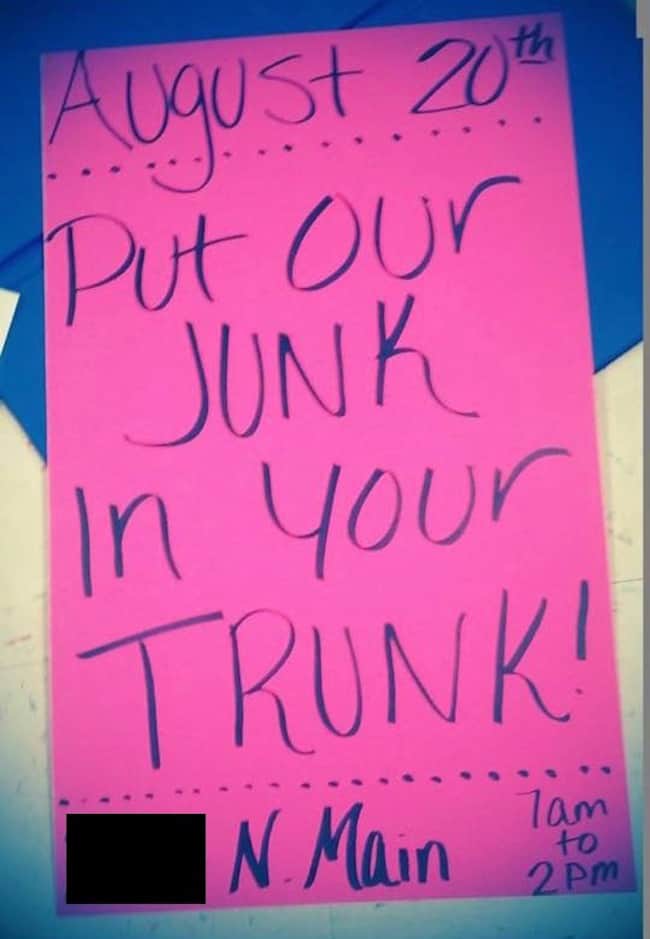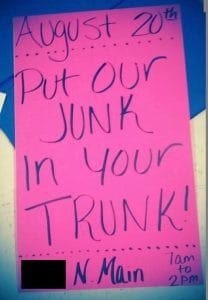 18. #truth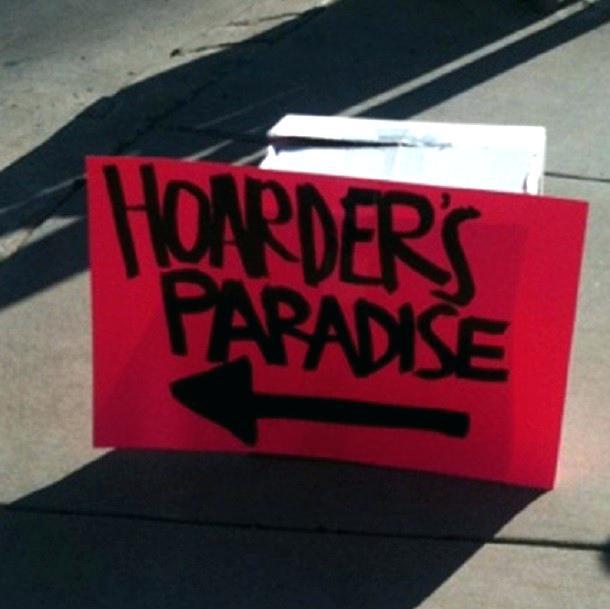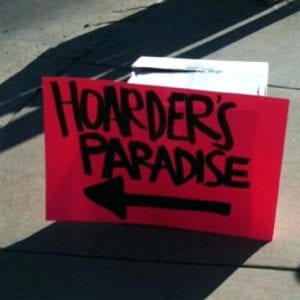 19. I hope we aren't here to witness this yard sale.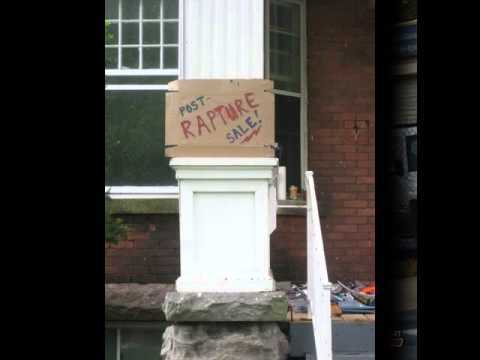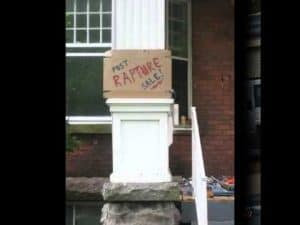 20. To attract the Disney crowd.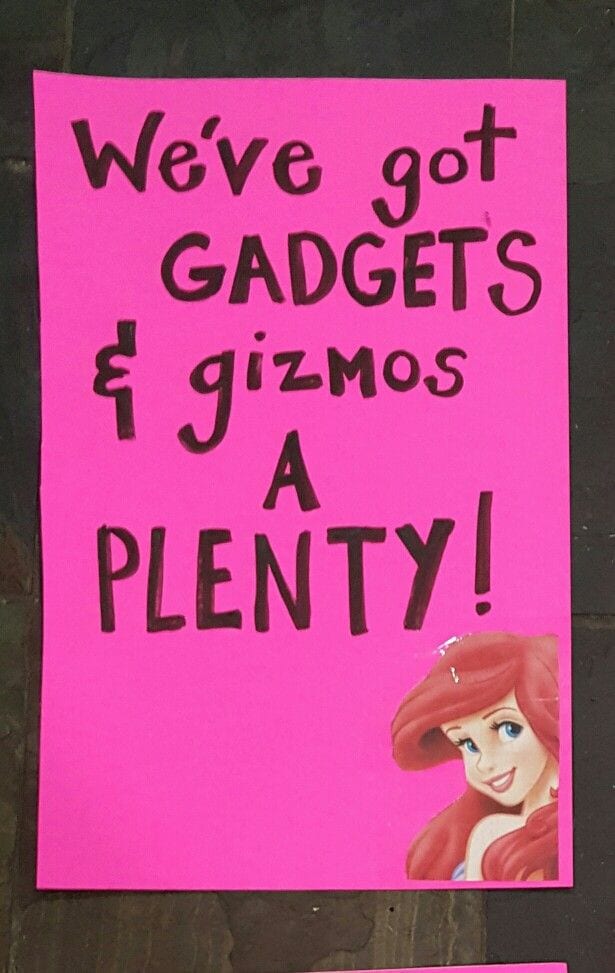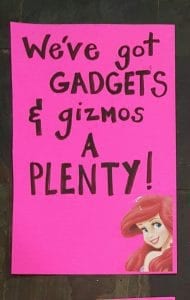 Do you enjoy going to flea markets, thrift stores, and yard sales? Have you have ever thought about making an extra income from flipping used items? If so check out our FREE intro workshop to see if this could be a good fit for you!
Further Resources
Make Your First $100 Flipping In 7 Days (Free Video Course)
Free Workshop How To Turn Your Passion of Flipping Items Into A Profitable Reselling Business