*Affiliate links may be used in this post. We may get compensated for links clicked. We don't promote anything we don't personally use or love. Thank you for your help to keep this site running. You can read the full disclosure here. 
[/fusion_tagline_box][fusion_text]
Amazon Prime. Those two words have become a household name over the past couple of years, at least in every household except for ours.
That all changed a few short months ago when my wife Melissa decided to try their 30 day trial.
Try Amazon Prime 30-Day Free Trial
She had seen many of her friends rave about Amazon Prime all over Facebook. They were ordering household items, baby items, gifts, and even groceries from Amazon! Wait a minute, there was not even a single book in the previous items that I listed! (Do people still order those anymore?)
Amazon has come a long way since they just sold books back in the day. Just a little. It was founded by Jeff Bezos in 1994, and started in his garage. He quit his job in the stock market to start an internet company because the internet rate of growth was so fast in the 90s. He borrowed part of his parents life savings (a couple hundred thousand dollars) to start, and he told them there was a 70% chance they would lose their money. Talk about believing in your kid! He chose to sell books because of their ease to ship and universal want for them. What a brilliant, innovative guy. And, he was only 30 when he started it.
As someone who has sold on eBay for over 20 years, I have to admit I didn't think I needed Amazon. At all. I was comfortable using eBay, both buying and selling, so why would I have the need for Amazon? When I bought things on eBay, I would get more feedback to go toward my total feedback number, which helped me as a seller.  Yet another reason to stick to my tried and true friend. I was loyal. And that lasted just until Melissa's 30 day trial was about to end.

She decided to give the 30 day trial a go a few short weeks after our last baby (baby #3) was born. We have 3 young kids (ages 4, 2, and 9 months), and she wanted to see if this could help her manage the house a little better, because let's admit – it's a tad crazy around our house right now. Amazon Prime might have been THE BEST thing ever invented for parents! Just think about the alternative for a minute:
Load up 3 little kids into a car, along with all of their required 'stuff',
Drive to the store,
Unload the two older ones into a shopping cart while wearing a baby,
Proceed into the store with kids who then need a snack, potty break, drink, diaper change,
Try to find the item(s) that are needed while kids are wanting everything they see,
Check out while one is crying, one is grabbing a candy bar and the other just dropped all your wallet contents on the floor,
Load everyone back into the car when the 2 year old HAS TO POTTY,
Unload everyone again to go use potty,
Finally load everyone back up again and drive home,
Arrive home and realize one bag of purchased items was left at store,
Open amazon app and buy forgotten items to be delivered to the house that afternoon. DONE.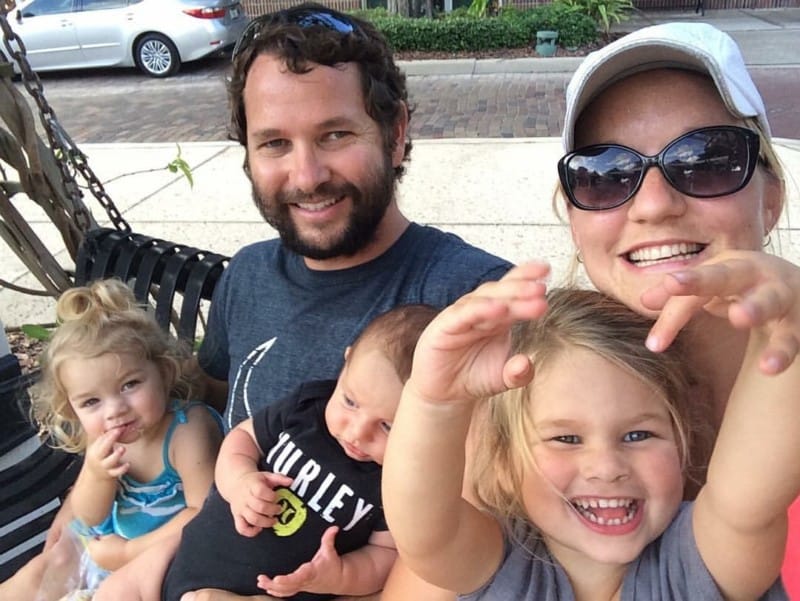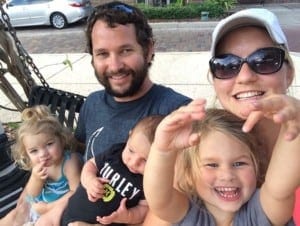 Needless to say my wife loves it because she hates taking the kids shopping. She does most of the grocery shopping at night or when I can be home to watch the kids, and she doesn't love to do much of other kinds of shopping. And I'm definitely NEVER taking three kids shopping. So Prime has been perfect.
I finally decided to give it a try toward the end of her 30 day trial. There was a part that I needed in order to fix one of my flea market items, one that I would have normally bought on eBay, but with Amazon I was able to get it the next day! (I would have had to wait 3-4 days with eBay). That was crazy to me. I want to be able to fix stuff quickly so the same day or next day option is pretty great!
But Rob, does that hurt your business by buying on Amazon? You sell on eBay! 
I could see how some people could think this, but most of the items I sell wouldn't be found on Amazon. Most of the items I sell are in good used condition, whereas people on Amazon sell mostly new items that have to have a UPC code. (They can also be generated with a POS machine or online purchase). If I was into making my own products, or had a connection to new products to sell, than Amazon would be the place for that. Ebay is the best platform for selling most of my items. (I sell on Offer Up, Craigslist and Facebook as well). The only used items that sell well on Amazon are books, so if you have a lot of old books, Amazon may be the place for you. However a reader told me recently that he made money while in college by selling old books on eBay, and he did really well with it! So while Amazon is the largest online retailer, eBay still is the place to sell any flea market, yard sale, or thrift store item.
I have to say that Melissa and I are very happy with our Prime membership. We have only really utilized the same day/ next day/ and free shipping benefits from Prime and still love it. We still need to tap into the photo storage, music, and movie options that are available to us and included in our membership.
If you have been thinking about getting Amazon Prime, but have not pulled the trigger, wait no longer! Don't wait until baby #3 is born like we did to enjoy the benefits of shopping from home. 🙂  Click below to start your FREE 30 day trial today!
Try Amazon Prime 30-Day Free Trial
If you would like to join us for our adventures of flipping flea market and yard sale items, than join in on the fun HERE! Can't wait to see what treasure we will find and sell next!
I WANT TO HEAR FROM YOU!
Do you currently have Amazon Prime? What do you like about it? Do you think it's a life necessity now?