Do you love going to flea markets, thrift stores, and yard sales? Have you wanted to sell your finds online, but have reservations about using eBay? Do you wonder is eBay safe to use? I would love to dig into some of the common fears with using eBay and provide more info on them.
This post may contain affiliate links. Check out our affiliate disclosure for more detailed info.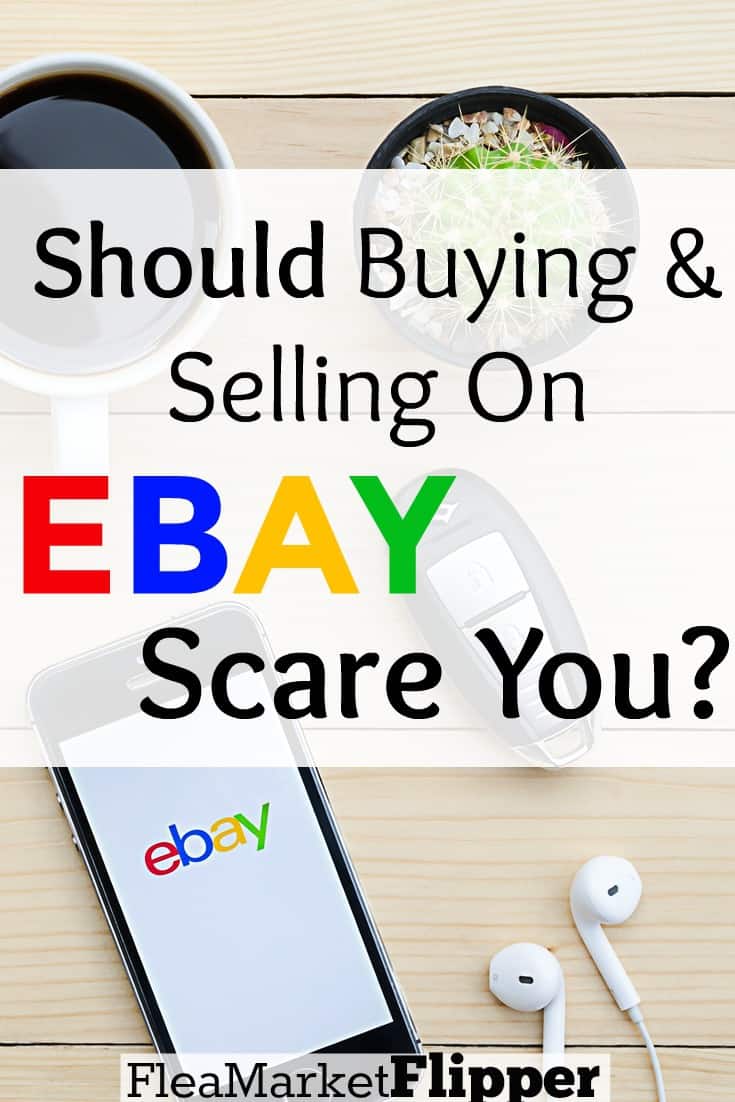 Some of the most common concerns I hear about eBay are:
1. Doesn't eBay charge ridiculous fees?
2. Is buying on eBay safe? I'm afraid people will take my money and never ship my item.
3. Is selling on eBay safe? I am afraid I will ship my items and the buyer will request their money back.
4. Is shipping through eBay safe? Don't you lose money on shipping?
5. Shipping overwhelms me. I don't want to sell on eBay because it seems too difficult to ship most items.
6. Are buyers difficult to work with?
Doesn't eBay charge ridiculous fees?
This answer can be both a yes and a no. They charge 10% on items that are sold – up to a certain amount. (When I sold the lift for $25,000 last year, my fees were $750, not $2,500). The fees might be high, but an item can be sold for much more money than on most other platforms. Take for example a jogging stroller Melissa sold a couple weeks ago. She posted it on Facebook and Offer Up for $125 and no bites on it. She listed it on eBay and sold it for $300!  Since eBay gets 10%, they got $30, and Paypal gets 3%, they got $9.  Melissa made $261 on a stroller she would have made $100- $125 on Facebook or Offer Up. So while their fees are definitely higher than any other selling platform (most of the others are free), it is still very much worth it to use eBay a lot of the time.
Is buying on eBay safe? I'm afraid people will take my money and never ship my item.
The payments on  are processed through Paypal (which is owned by eBay) and are protected if you are buying goods and products. They protect buyers from scammers who would set up a fake eBay account and then ditch it and keep the money.  If a seller has a small number of feedback, and you purchase an item from them, that money gets held until the item is delivered to your doorstep and you approve it. As a new seller, it's kinda a pain for them to hold your money so long, but if it protects more people, than it is worth it (and it makes newbies work harder to get over the feedback hump so they release the funds).
Paypal isn't as protective with services however. An example is that my sister in law paid for a vacation rental using Paypal, and when we all arrived in the mountains, the place did not exist! It was a scam. Paypal did not want to refund her money because they don't protect services like they do goods. She ended up getting her money back after a while, it just took some time and effort. That transaction had nothing to do with eBay, I just wanted to let you know of some PayPal policies.
So is buying on eBay safe? I believe YES!
Is selling on eBay safe? I am afraid I will ship my items and the buyer will request their money back.
There are processes in place to protect the sellers as well as the buyer. I do have to note that eBay does play the favor of the buyer in a lot of cases, but when I have had any issues with a customer wanting a refund I still haven't lost any money. A big reason this is because half the time there is ever a problem with the item, it is because it was damaged in shipping. I always get insurance on all my items, and take pictures of them while I'm packaging it. That way if they buyer gets it in worse condition than I sold it, I know it was damaged in shipping. Both UPS and FedEx are bad about being rough with boxes. I now put fragile tape (actually a Fragile: Glass Label
, because they respect the word glass better than fragile) on every side of my box so that it gets some attention with hopes they will be more gentle with it. Once you can show it was damaged in shipping, the shipping company cuts a check to cover the item, so no money is lost.
So is selling on eBay safe? I believe YES!
Don't you lose money on shipping?
EBay started charging a percentage of both the item and for shipping when sellers were abusing the fact that they didn't charge for shipping. A seller would list a $20 item for $1, and then charge $19 for shipping (the item cost plus the shipping cost). Then the seller would only owe eBay $.10 versus $2.00.  EBay wised up pretty quick and had to charge 10% for both the item and the shipping. I am not upset with that decision, it obviously had to be made. I just make sure my shipping cost includes this 10%. I very rarely lose money on shipping. I usually add a little cushion to it so that I am sure not to be losing out. And many times I actually make a few (or sometimes $50) on shipping.  Ebay now offers calculated shipping so that helps a lot of sellers as well. You can weigh and measure your item and put those measurements into calculated shipping. Then the listing will quote the potential buyer what shipping will be to them. It is pretty accurate too, as long as you are accurate in your measurements.
Shipping overwhelms me. I don't want to sell on eBay because it seems too difficult to ship most items.
Shipping is one of the biggest hurdles I have found for many eBay users to get over. It can be a little overwhelming at times for sure. You want to package the item right, quote the right amount of money for the item, and have it arrive in a timely manner to keep your buyer (customer) happy. Large items can be especially overwhelming to people, but they are some of my biggest money makers! The reason they make me so much money is because most people won't ship them, they list them for local pick up only. I don't have a problem shipping them because once you get the hang of shipping large items – whether it is using large boxes or even pallets, it can make a huge difference in your income!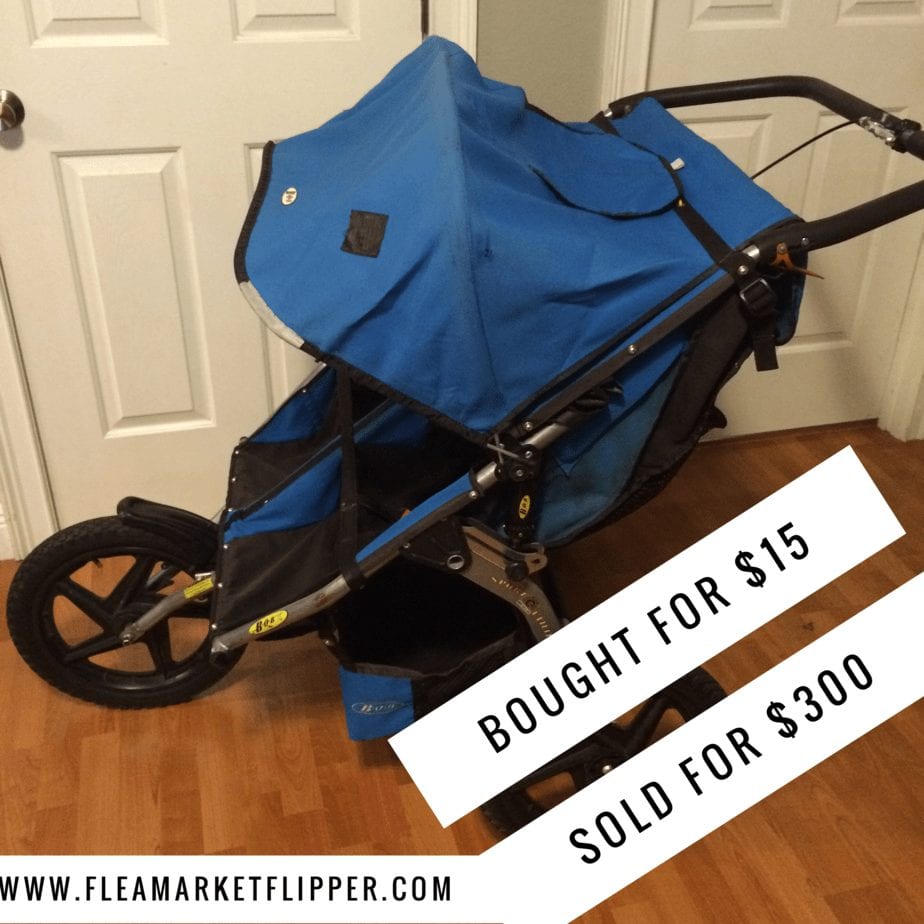 The thought of shipping a stroller can seem stressful, to the point that many won't do it – even for the extra $125 that eBay brings in over local selling sites. And if the stroller is stressful, than an exercise bike is especially overwhelming!! But what if that bike makes you a $1,900 profit??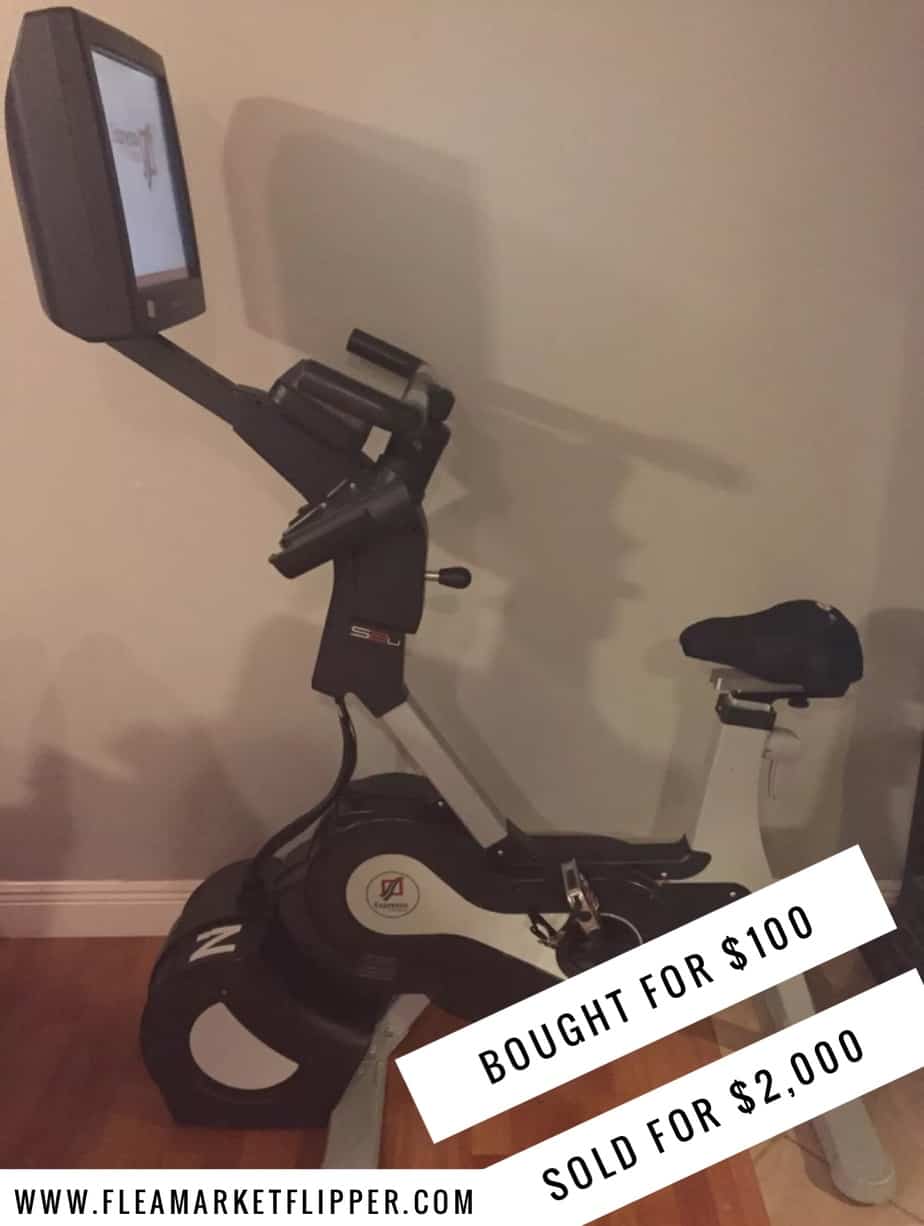 Is it worth taking the time to learn to ship it? In my opinion it is, but it's not for everyone, and that is totally fine. I enjoy doing the smaller items because they are a bit easier, but I do love it when one of my big items sell and I make a chunk of money all at once! I am however waiting for one of our Beanie Babies to sell for $30,000. That would be the smallest item with the largest return we've ever had! (None of our beanie babies are listed for $30K – however we did find one that sold for that a few months ago! Holy cow!)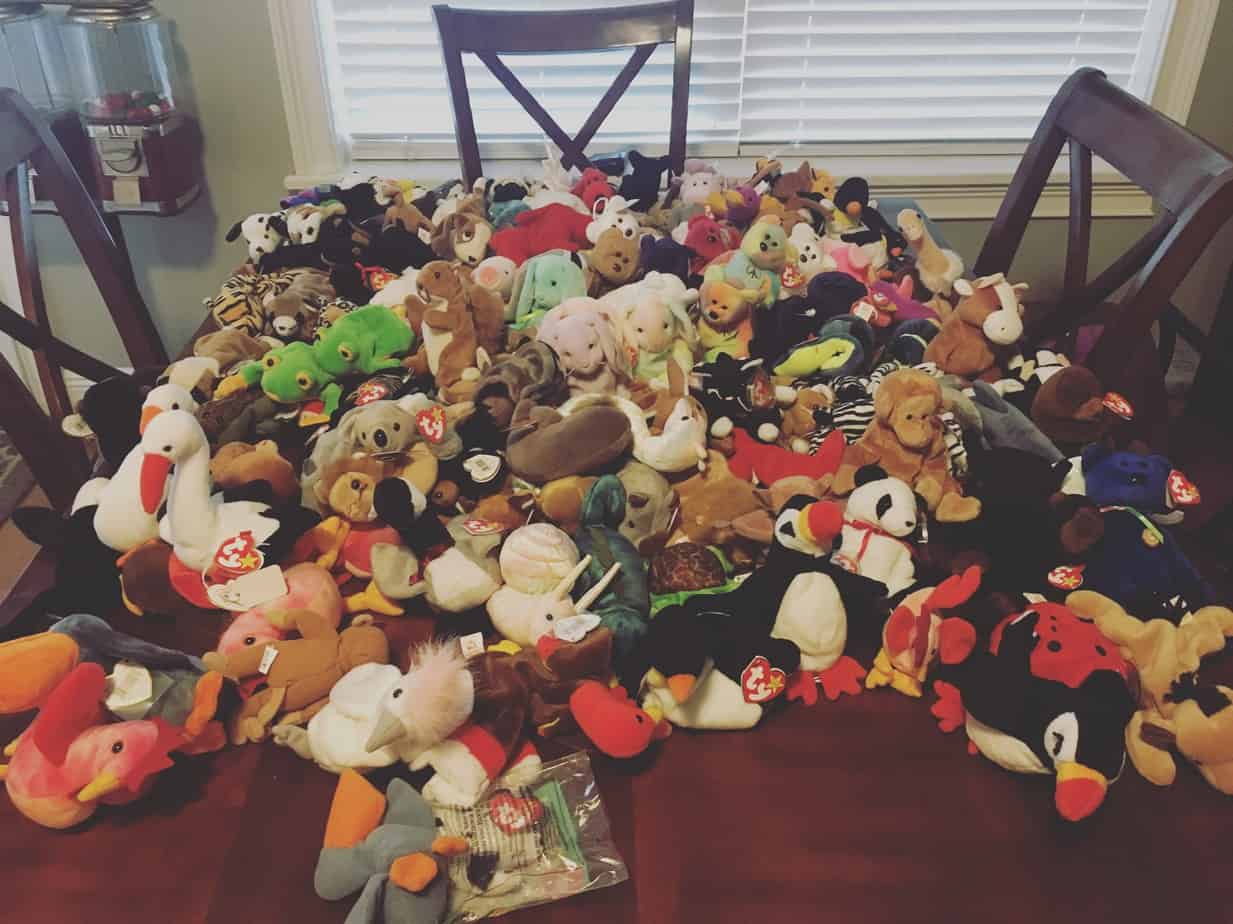 Back to the shipping. In my opinion it is completely doable and worth it to take a little time to learn the shipping of both small and large items. If I did my items all local pick up, or all on local selling sites like OfferUp and Craigslist, I would never have hit over 6 figures last year. We would have been lucky to make even 1/4 of that. Ebay reaches SO MANY PEOPLE that it makes the fees and the shipping learning curve completely worth it. Since so many people have a hang up with shipping, I decided to write a step-by-step e-book to shipping on eBay! I am super excited about this new book! I have covered every aspect of shipping possible. I have been videoing several of my larger items to help give you an idea how those work as well. If shipping is something that has you stuck not selling as much as you could, than this is definitely for you. Check out all the details HERE.
Aren't buyers difficult to work with?
They can be. But, people can be difficult wherever you go. No matter what kind of business you run or programs your involved in, the people you come in contact with have the potential to be difficult. That's life. I don't find that eBay buyers are any more difficult than the average person. In fact I prefer to sell on eBay to people I never have to really talk to vs meeting a stranger locally to show them an item. I never have to talk to an eBay buyer on the phone, or meet them in person. I contact them through e-mail and eBay and that's it. If I do have any issues with a buyer, it is usually an eBay newbie. Someone that doesn't understand that once you bid on something you have to pay. It's not a bid-and-then-decide-not-to-buy kinda deal. I usually just have to contact eBay to get it sorted, but that is not very often, and the people don't usually do it on purpose.
I hoped some of these helped you decide that  isn't such a scary place after all. It is an awesome tool that when used properly can make you some great money!
Don't forget to check out the launch our new e-book The Art Of Shipping: How to Package and Ship Items for Ebay.
And If you are looking for places to buy these items to sell on eBay- Download our list of 5 Best Places to Get Items to Flip! Just drop us your e-mail and we would love to get that list out to you – for free – Just click HERE! (This will subscribe you to our updates list, but you can unsubscribe anytime you don't want to receive our recent flips and eBay tips.) 
I WANT TO HEAR FROM YOU!
Do you wonder 'Is eBay safe?"Do you have any other reservations about using eBay? Comment below!
[/fusion_text][fusion_text]