November 19, 2017

How to Use OfferUp to Find Items to Resell

Want to find great items to flip but get overwhelmed where to look?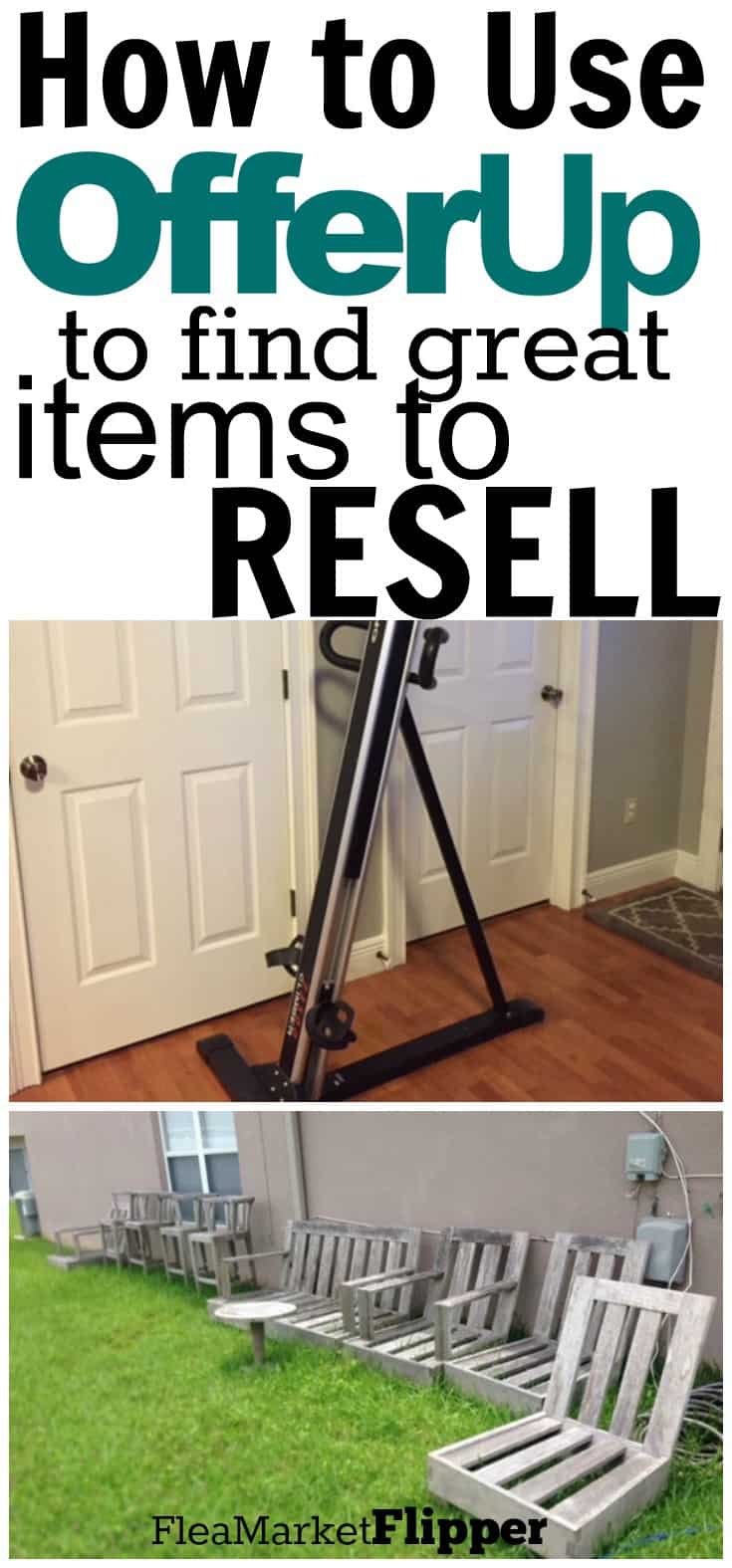 How about finding them from your couch!
I love visiting flea markets and thrift stores on a regular basis, but I am also slightly obsessed with finding items to flip while sitting in my living room watching Christmas movies. (I LOVE Christmas movies. Any time of the year.)
If I had to pick one of my favorite online places to find items, hands-down it's Offer Up.
I have found some of my best deals on that app. Like the time I found an exercise machine for $40 and sold it for $1,000. And the time I found a teak set for $100 and sold it for $2,500!
Check out this video I did on how to use Offer Up to find great items to flip!
When scrolling for an item, I am looking for anything that catches my eye. I am drawn to some high end appliances, exercise equipment, high end furniture, and anything else that I can make a good profit on.
Then I check out what that item is selling retail for.
Once I find out what it sells retail for, then I can get an idea of what I can sell it for, and if it's worth picking up.
I love the offering feature on the app because I can just send an offer and the seller can decide to take it or not. I can do all the negotiating on the app before I get there and don't have to do it in person.
Here is the awesome teak set that I found on Offer Up and flipped recently. I bought this summer for $100 on Offer Up, and sold the set for $2,500!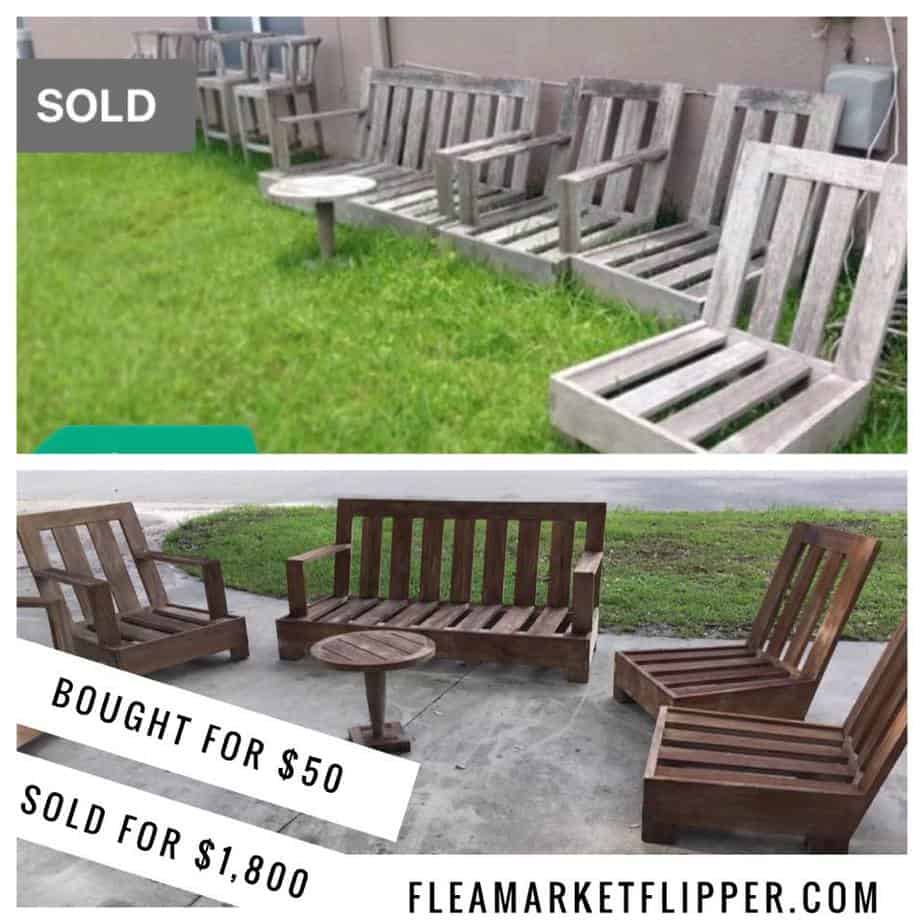 Here is the exercise machine I mentioned earlier. I bought it for $40 on Offer Uo and sold of for $1,000 on eBay.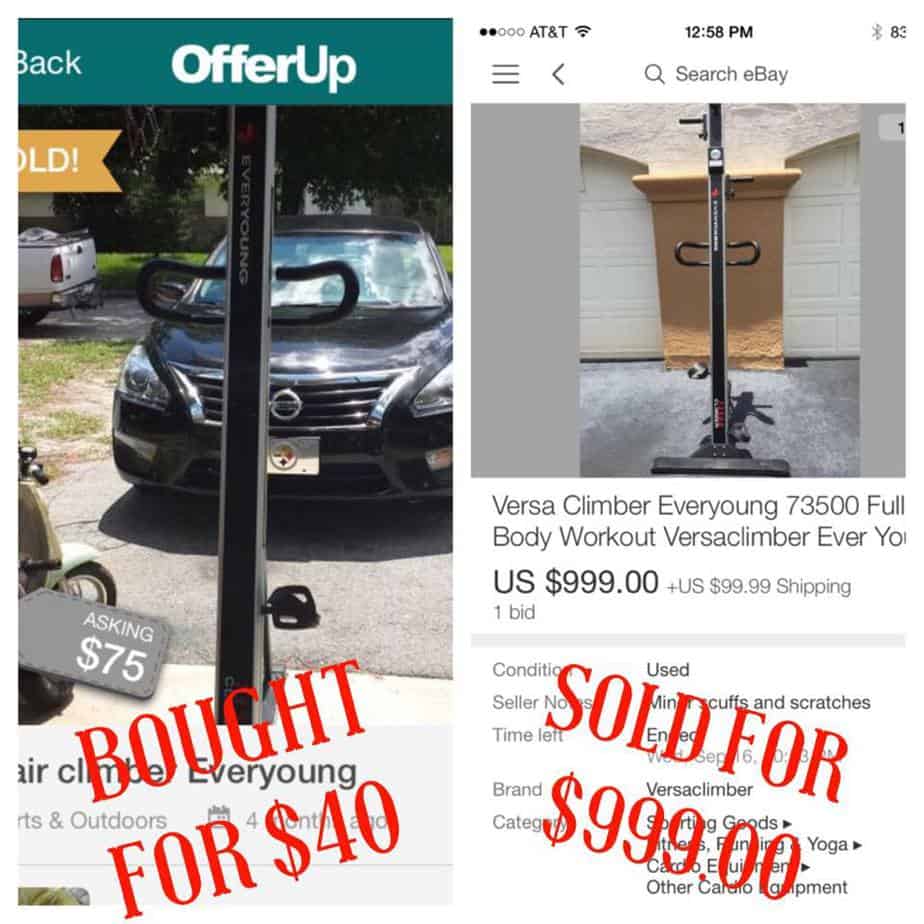 Another awesome feature on the app that recently came out is their location meet up places. In the app they now have locations for you to meet up with people if you decide to use them. They select a few public places in every area that are safe to meet up, which is a great idea. I have never personally had any issues meeting up with people, but taking good safety precautions is always a good idea.
There are a few items we tend to stay away from when reselling. You can grab my free PDF download of 5 things we never buy at the flea market to see what they are. This will also subscribe you to our flea market flips and eBay tips updates. You can unsubscribe anytime. 
Do you currently use Offer Up? Or are you wanting to use it more to find items to resell? Comment below!
Related posts
How we turned a $50 Offer Up Purchase into $2,100
How I Quit My Job To Flip Flea Market Items Full Time
How We Made $1,305 in One Weekend Of Flipping Flea Market Items
FOLLOW THE FLIPPING ADVENTURE: