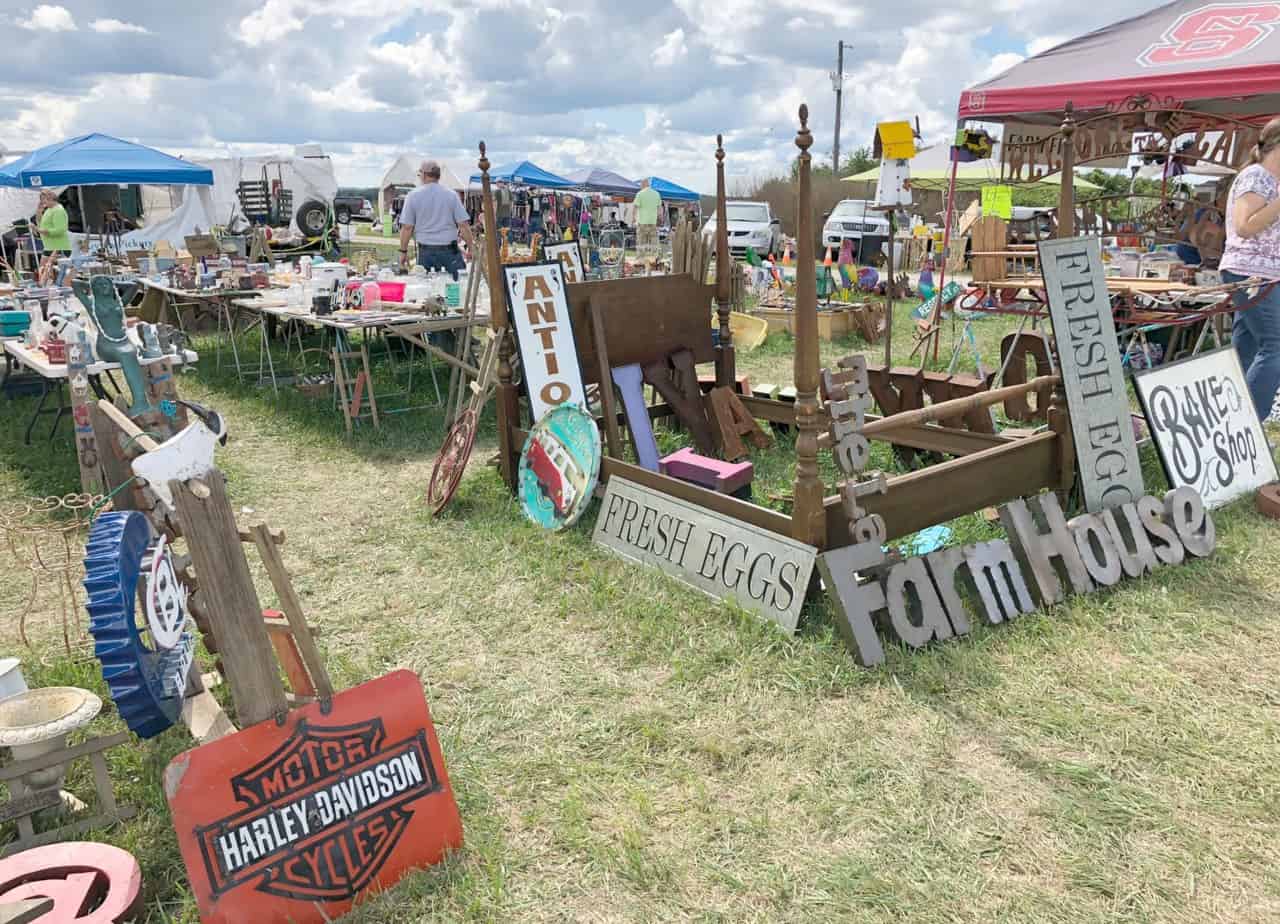 August 29, 2018

Two Flea Market Flips: $325 Investment into $6,500
Two Flea Market Flips Bring In $6,500
Last month we had two awesome sales within two weeks of each other. Two flea market flips that were a total investment of $325 that made us $6,500! That's a 2,000% return on investment! I stand by my statement that I don't know where else you can get these kinds of returns!
These two items were lawn mowers. They were not just any run-of-the mill mowers, but commercial stand on mowers called Wright Standers.
The first mower we sold was right in the heart of summer (summer lasts a bit longer here in Florida..).  I should have fixed it up in the spring and got it listed, but life happens and it got pushed back until summer was already in full swing.
I didn't have to do too much to the first mower. I little cleaning and then made it look nice by adding a little paint.
Once it was listed it sold in a few weeks. I bought it for $175 and sold it for $3,300!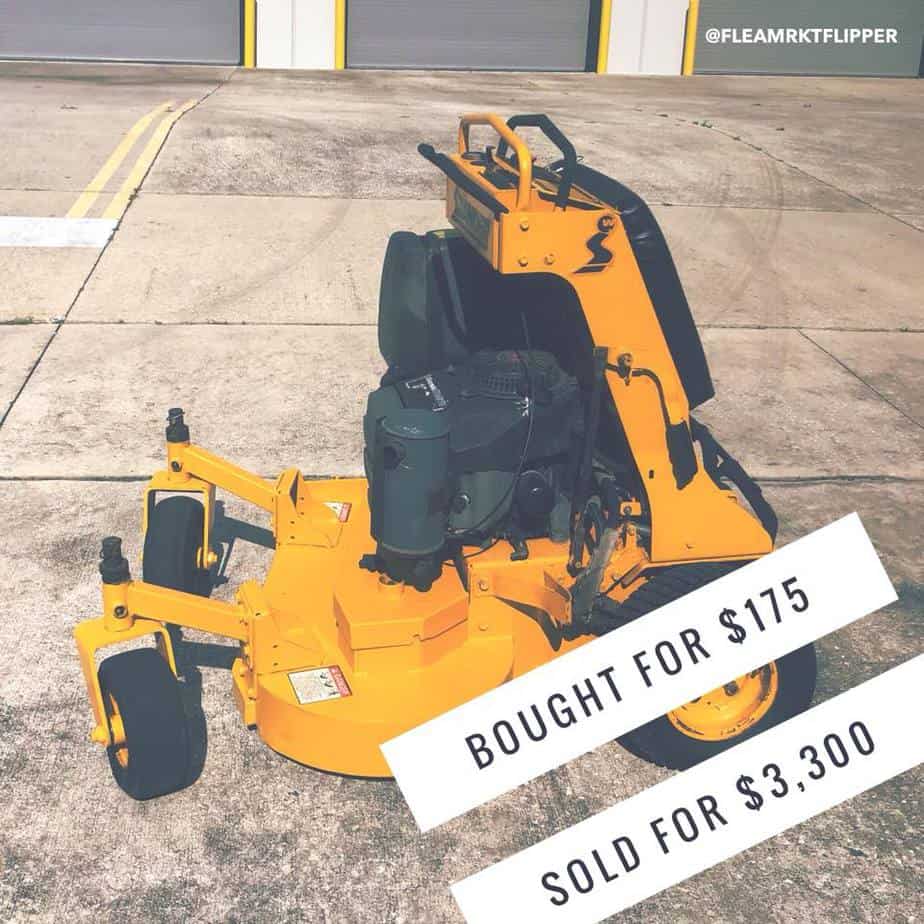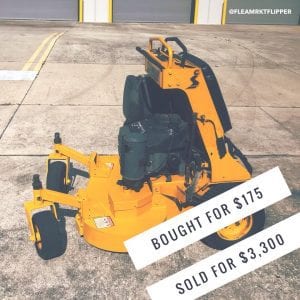 The second part to this story is pretty crazy. The buyer wanted to meet at 6:30am on a Saturday morning, so I met up with him for the mower. He bought it and then since it was Saturday, I ventured to the flea market right after.
When I got there I couldn't believe what I saw! Two more Wright Stander Mowers!
I ended up buying them, and then discovered that this vendor had 7 more mowers in his storage unit. SEVEN! So, I ended up buying all of them. He sold them to me at $150 each. ($1,350) Some of them may only be good for parts, but we should get 4 to 5 good mowers out of the bunch, which will be completely worth it.
Two weeks later the second mower sold for $3,200. I had done the same thing with this one – fixed it up and painted it.
That's two flea market flips that brought in $6,500! The larger profit items usually require a little more work, but I will take the work of cleaning, fixing, listing and shipping two items for the same if not more money as cleaning, listing and shipping 500-1,000 smaller dollar items any day. Kudos to the sellers who do it, because they are hard workers! And it is a great place to start. but once you have a little experience, jumping into the larger profit items is a game changer!
You don't have to have handy man skills to make good money flipping (YouTube is an awesome teacher!) But, if you do have some skills (or willingness to learn) it can open up some new opportunities to get things at a lower cost.
If flipping is something you would love to get into as a side hustle or even full time gig, enroll in our free 5-day mini intro course: 5 Mistakes That Will Eat Up Your Flipping Profits. (This will also add you to our flea market flips and eBay tips list. You can unsubscribe anytime.)
Related Posts
5 Steps To Get Started With Freight Shipping
What We Flipped Last Week To Total $3,000
How We Made $12,220 in One Month of Flipping Items
We want to hear from you! (Comment below)
Have you ever thought about flipping items to make extra money? Is it something you already do?
Two Flea Market Flips Bring In $6,500
FOLLOW THE FLIPPING ADVENTURE: