Shipping Items For eBay: 5 Common Fears Debunked
Shipping Items for eBay is one of our top concerns we get asked about on a daily basis. It is one of the things that hold people back from really diving into flipping items to make some money.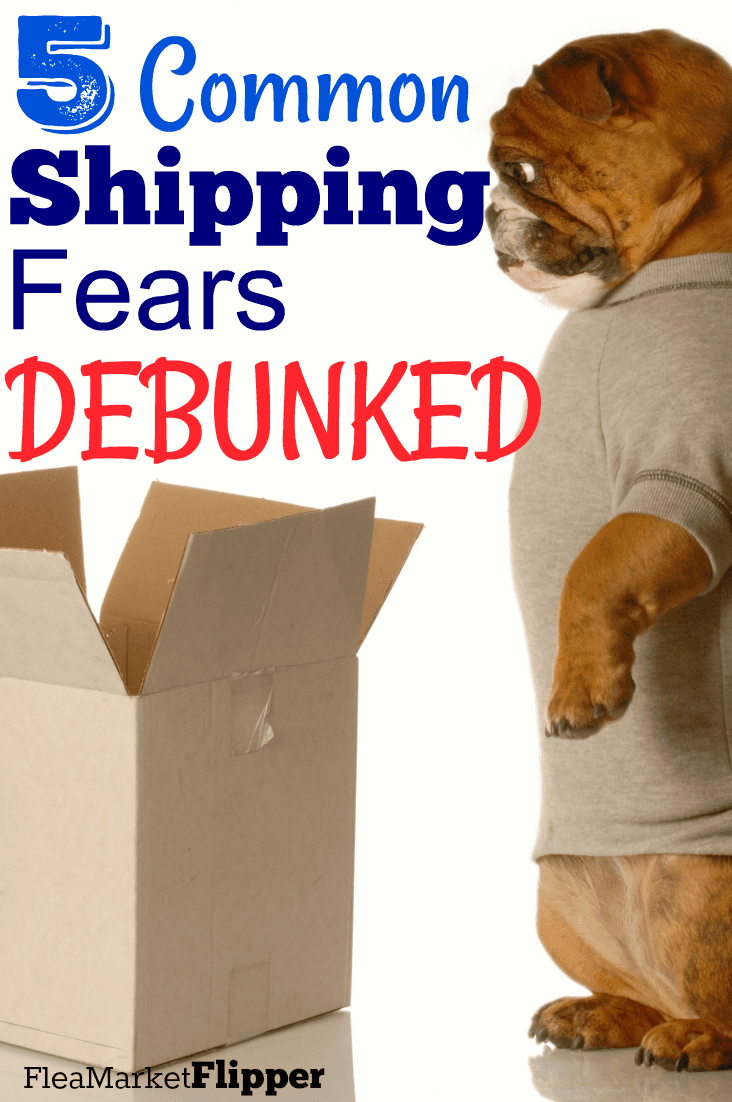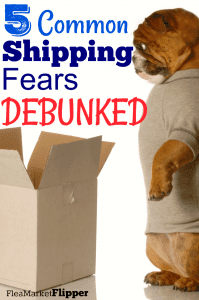 Many people are scared of shipping – or overwhelmed by everything that goes into shipping.
Here are the top 5 fears about shipping items for eBay and we are going to debunk them for you!
1. I will lose money on shipping.
We have talked about this on the blog before because this is a common fear that many people have. Quoting the right price for shipping is something that many people are afraid to do. So then they just don't do it and don't get their item listed.
If you are new to eBay and have not shipped out many items before, start out with the calculated shipping feature when you list an item. This feature allows the potential buyer to see how much shipping is going to cost to their area before they purchase your item. It takes the stress off of you to know what to quote.
After you get an idea of what it costs to shipping items for eBay, you can start offering some more flat rate shipping – or free shipping.
2. Free shipping will eat into my profit.
Free shipping has been big for the last few years because of Amazon. With an Amazon Prime membership many people can get free shipping for the items that they order. Naturally customers are conditioned for free shipping, but it doesn't mean you have to offer it.
Many Amazon sellers put shipping into the price of their items (which we are going to talk about in just a second). So if you price your item well, and then use the calculated shipping feature, your item may end up being cheaper than Amazon for someone that may be located only a few states away. And don't think people don't compare prices – because many do!
Now back to offering free shipping. Will it eat into your profit? Yes and No.
Yes because obviously if you offer free shipping and have to pay for it, you will not have that money. But No because you can factor in the shipping cost into the price (like we mentioned earlier.)
Since factoring it in will be a fixed price, some items make make you a little more money and some items may cost a little more depending on the location of the buyer. Overall it will even out across the board.
Related Posts
UPS VS FedEx: Which One is Better To Use For Shipping?
What To Do IF Your eBay Item Is Returned Damaged?
3 Ways To Save Money In Shipping
These 5 Mistakes Will Eat Up Your Flipping Profit
3. The buyer will not pay for shipping on large items.
People sometimes are afraid to ship larger items because they don't think people will pay for shipping. This is definitely not true. We have story after story of larger items people have paid for shipping.
One example is a phonograph that we sold for $250. We charged $250 for shipping because it would be a freight shipment. The buyer paid for both the item and the shipment which were the same price!
We have also sold many strollers on eBay and shipped them across the country. We charge anywhere from $30-$70 to ship a stroller (depending on the weight and size). People are willing to pay it because they are still getting a great deal on a name brand stroller.
4. If my item gets damaged in shipping I am responsible for the loss.
Many people get nervous about shipping some items because they are worried they will break in shipping and then they will have to eat the cost of the item. This is not true.
If your item is damaged in shipping it's the responsibility of your shipping carrier to take care of it. Of course this sounds like common sense, but you would be surprised how often we've had FedEx or UPS deny a claim!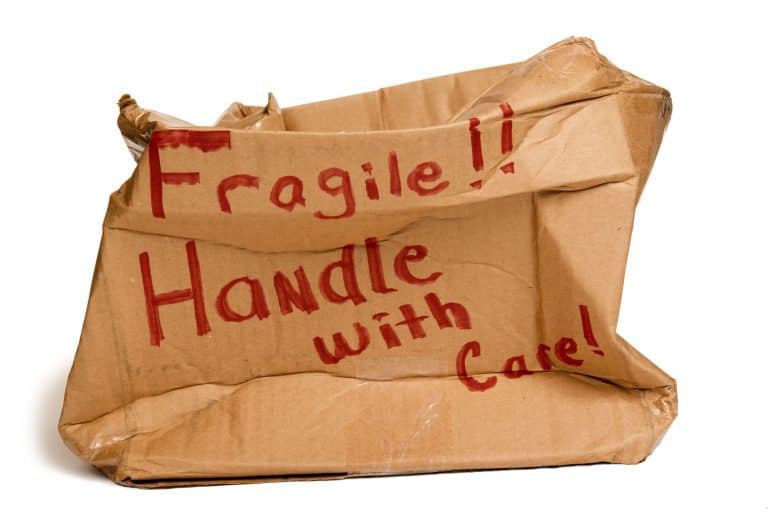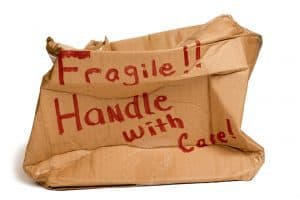 We've had them deny claims before they even check the box or the item. It could be possible we get more denials because we tend to ship higher dollar items and they don't want to pay out. They do pay out our lower dollar claims a little more easily.
But. We have never lost money on a claim! Even after it's been denied. Even after it's been denied twice.
The reason?
Persistence. These shipping companies can act like many companies out there and they just don't want to mess with it. They transfer you from department to department until you are fed up with not getting anywhere.
I don't give up so easily. I am one who will call and call and call again until I get the matter taken care of. Now don't let that scare you! Ha. I am usually dealing with a large payout $500-$3,000 — so they really don't want to take the blame for the damage.
But if you take good pictures of your item before, and then have them pickup the current item that was damaged and return it to you, then they shouldn't have a problem getting you the money.
Of course when an item is damaged in shipping both the customer and the seller are upset. The customer wanted the item and the seller wanted their money. But I have found most customers to be understanding in waiting for a refund until I get the package back and a claim is opened. As long as you keep good communication with them, they should know the situation is out of your control. Most buyers will be understanding to wait a few days for a refund.
I will issue a refund before the claim is paid out – but not before I receive the damaged item back. There are too many scammers out there and there is no way a buyer is going to have both the item and the money at the same time. And like I stated before, if they are a legit person they will understand.
5. I won't be able to package my item properly. 
This is definitely a valid concern. You want to be able to package your item well enough so it doesn't get damaged, but also cost efficient so you don't spend more than you need to.
To ease your concern, any item can be packaged and shipped. Even if it's fragile, large, or irregular shaped. Many times it just takes practice. Getting in there and doing it.
All you need is a box, packaging tape, some bubbles, and any other filler materials that may be needed.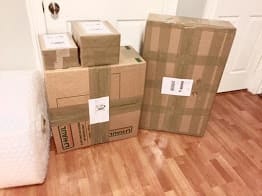 Once you get through your first few shipments you will have it in the bag!
But some people prefer to have some more hands on help when jumping into a new venture like flipping & shipping items for eBay (or other online platforms). For those people we put together a complete Shipping 101 Course.
It takes you through the whole shipping process — from boxing up any size item to printing off the labels through eBay or PayPal. We also cover getting shipping insurance and making a claim for a damaged item.
Check it out if you don't want shipping to keep you from making money on eBay!
We want to hear from YOU! Do you have any fears about shipping items for eBay? Comment below!
Shipping Items For eBay: 5 Common Fears Debunked