February is the shortest month of the year, but that didn't stop it from being the most profitable monthly income out of the last 12! Must have been that extra special leap day that did it. 😉 Or just that I am consistent in buying items and listing them and several of them sold this month.  9 of them sold to be exact.  For a grand total of $8,224. Not a bad month in the books for a side hustle.  It is a good thing too because my wife is due with our third baby very soon and is stopping her personal training business for a while. Time for me to step it up a little and get us some extra cash.
This post may contain affiliate links. Please see our full disclosure for more details.
Monthly Income Breakdown
So what does an $8K monthly income look like for Flea Market Flipper?  I already mentioned above that I sold 9 items, and some of those were multiples of the same item, like my Star Shower Laser Lights (yes they are still selling 3 months after Christmas on ), and my TV's (you may have seen last year I purchased 100 broken televisions from a vendor at the flea market). I sold 3 of the laser lights ($154)  and 15 of the TV's ($1,800).  While the televisions are making me a profit, I admit they weren't the best purchase.  My return on investment is not quite high enough for my liking for the amount of hauling them around I have had to do.  They are all big flat screens and take up a lot of room in my storage unit, and haven't moved quite as quickly as I had hoped.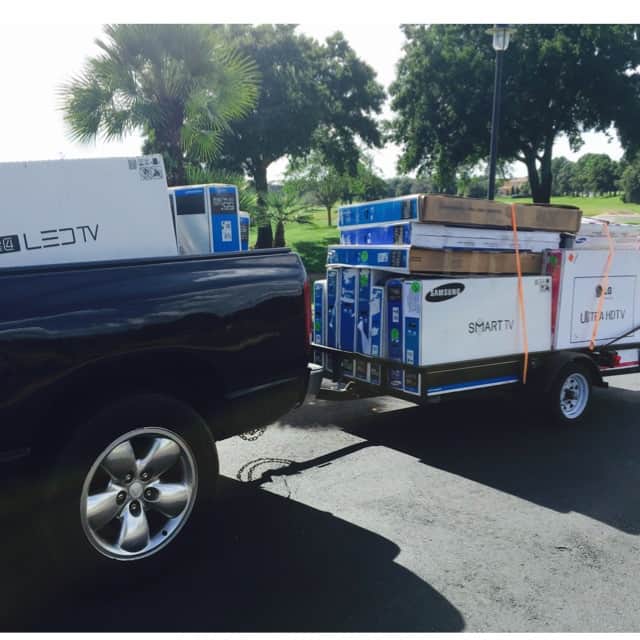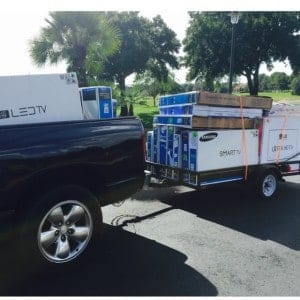 I had three other large sales this month, and that included a Pilates machine that I purchased for $160 that was brand new and still had some of the bubble wrapping around it. I sold it for $1,800. I also sold a boat for $2,000 that was sitting in the back yard since last summer. (I am HUGE water fan and may have an obsession with boats, jet ski's and anything water related).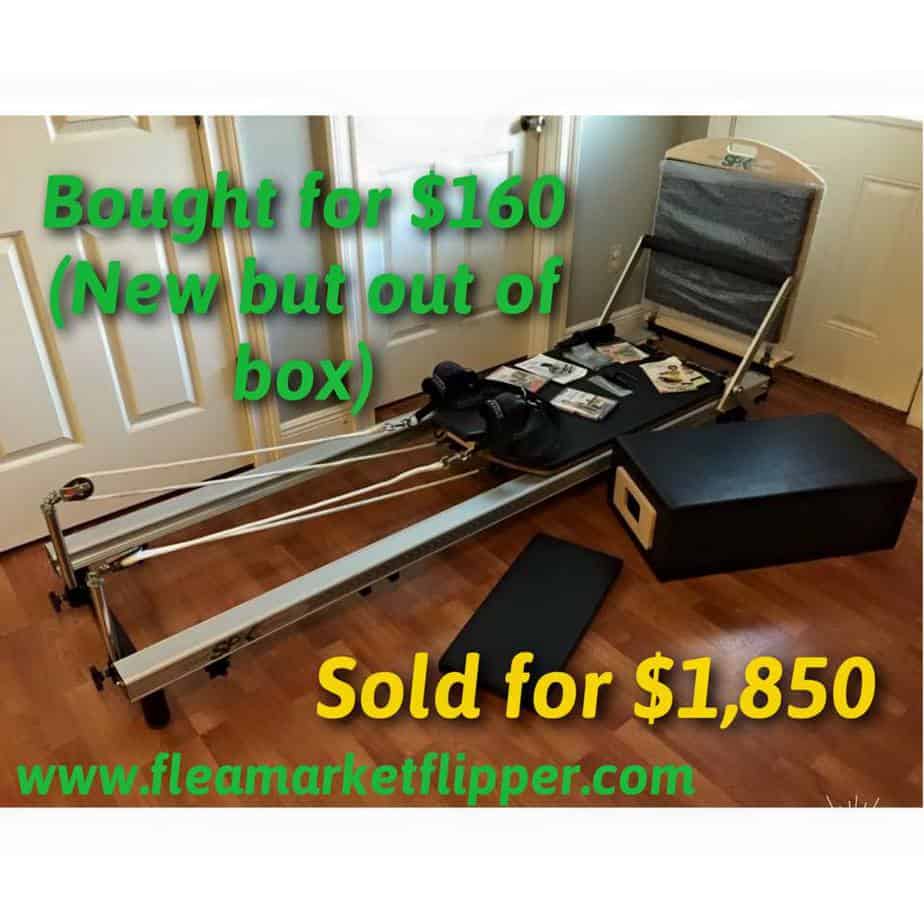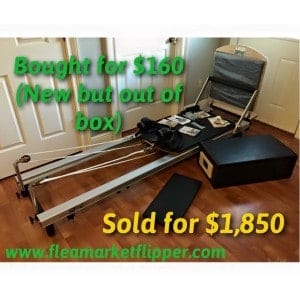 My next large sale was a very unique one. My buddy and I purchased 12 server cabinets from an old amusement park ride at an auction. These were the brains of the whole operation.  We bought them for $20 each ($240 total) and stripped them down to sell the parts.  The copper alone in them was worth way more than we paid for the cabinets.  We were able to scrap the copper for $2,200 ($1,100 for each of us). We still have more parts to sell online, and are planning to use the cabinet shells for storage in the garage.
The last couple smaller sales that I made this month were still decent ones as well. This included some cement stamps (like a professional would use) for $750, a large semi truck tire for $350 (because who doesn't need a semi truck tire?), a display lock door handle for $199, and a gate opener for $100. All still pretty random, but those kinds are my favorite things to buy. I love the unusual.  I know this means I may sit on them for a little longer at times, but it also means that my return is usually higher because I don't have a lot of competition out there.  It just takes the right person to be looking for a deal on an item I have.  I also sold all of the above items on . It reaches so many people so my unique items have a great chance to be seen by the right person.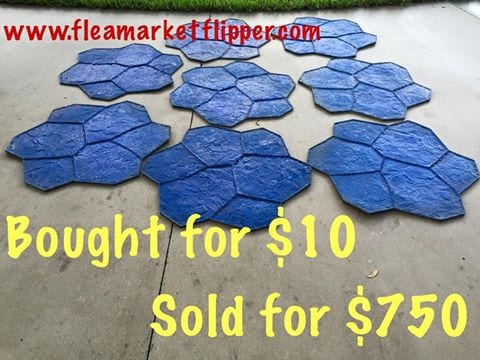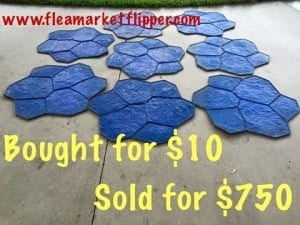 I would love to give my download of the 5 apps that I use on a daily basis to make these flips happen! Check it out HERE to get the list and to join our flipping adventure!
I WANT TO HEAR FROM YOU!
Have you ever thought of buying and reselling items for a side monthly income?  Comment Below! 
If you answered YES to thinking about doing this for a side income, then come check out our e-course, Flipper University. It might just be the perfect fit for you to help you get started growing a side income!
Related posts:
$3,000 in Christmas Bonus is 3 Days
Using eBay to turn $40 into $1,000